Jean-Luc Godard: Director Departs, But Never Will Leave The Scene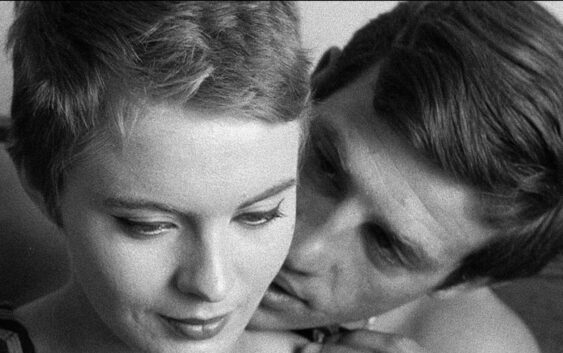 He painted the world anew in each picture, showing a cacophony of contradictions and contraindications, which reflected his inner world. He was truly the human manifestation of an oxymoron! Although he rarely produced a movie that was a commercial success and almost always made his films on a small budget and independently, Jean-Luc Godard persisted as a filmmaker for many decades, and each movie had a different perspective than his previous one. His body of films and the ideas he had about movies have firmly, if surprisingly, established him as one of the greatest directors of all time.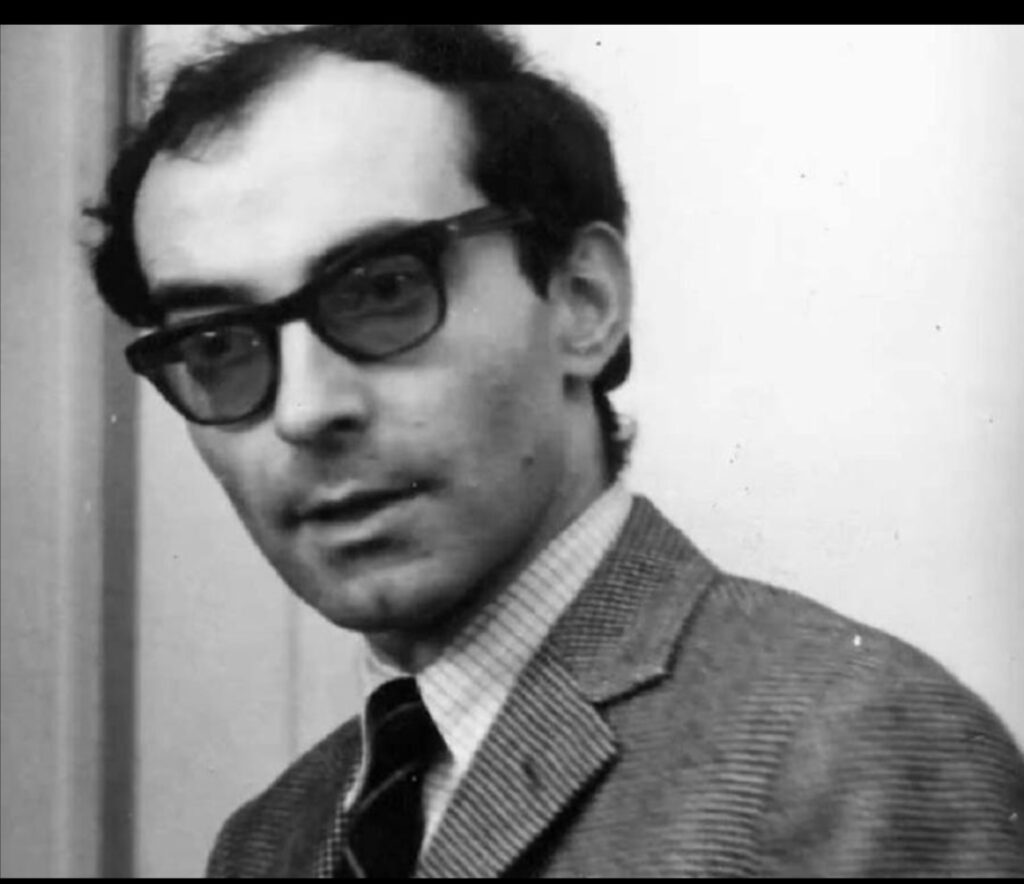 Contradiction and paradox were Godard's constants and seemed to envelop his consciousness, as a few random thoughts below about the man who valued randomness indicate:
One of the initiators of La Nouvelle Vague in the late 1950s with his French and Italian counterparts, he maintained the ideological bearings of that movement from the beginning to the end, but he would deny it. He proclaimed that he saw no difference between the beginning of his career and the end of his career, because each movie was a fresh start. Always in the mode of the nouvelle vogue, Godard employed in his films a conscious manipulation of cinematic techniques and a psychological probing of his characters and society, both of which were more important than plot to him, as he felt the grammar rather than the sentence was paramount.
His work was his play. His passion for the cinema never deserted him and drove him through decades of variegated work. He remained unchained, unclassifiable, and unrelenting until the end.
He was combative with and critical of old friends in film, yet loved them all. Given his intellect and perspective, no one was safe from his commentary, not even himself.
He was continually in a state of analyzing but never arriving at a conclusion. Even though he often took a stand or position, he referred to himself as positionless.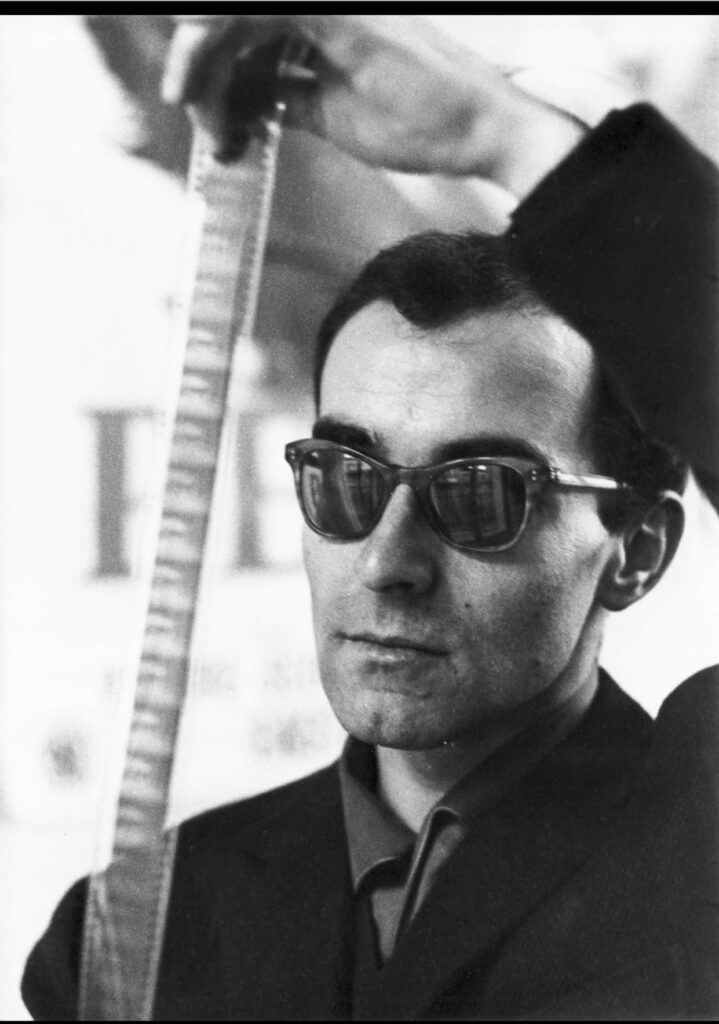 He didn't even think his movies were good. Indeed, this child Godard who appears sad at 6 in an early photograph, despite by his own account having been brought up in a wealthy environment surrounded by relatives, was seemingly never satisfied throughout his career either.
Perhaps his predicament, but also his salvation, was that he thought too much and loved cinema too much.
His modus operandi was to do what had not been done. In that sense, he was always making his first movie, and even when he was old, he was young in the filmmaking venue, in his own mind and in reality.
Splitting time between Paris and Lake Geneva, valuing his solitude, he could find none in the big city, but too much at the lake.
He saw no difference between humor and tragedy, as humor comes when life is not working.
He worried about the demise of the movie theater, where the human condition was projected enlarged and not diminished, so in the company of strangers the viewer could look within based on images from without.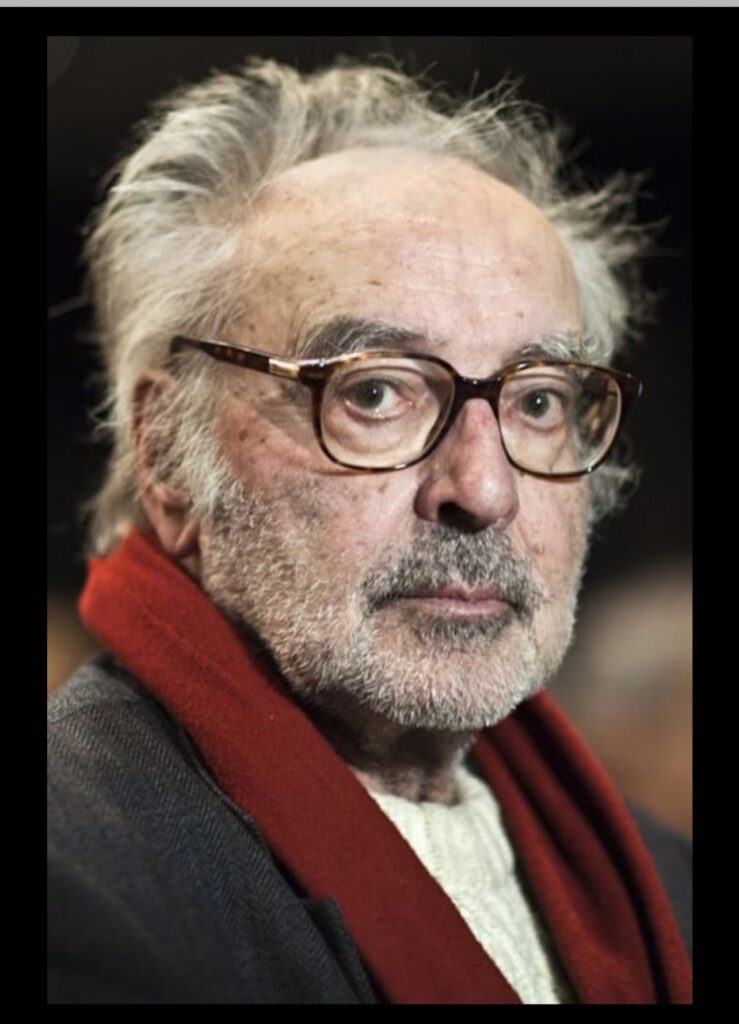 He valued silent movies, because they showed the problems of life more emphatically than they could have done with talking.
If one movie could be selected to typify the man who was untypifiable, I would select Breathless, a film about the breath of life. The film is as oxymoronic as the director himself. The main characters are attractive monsters,caught in the anomie of life; they are purposeful yet purposeless, both in their own way immoral and amoral, and each totally self-consumed. The film remains as meaningful and apropos today as in 1962. The characters visualize themselves in romantic roles, he as a gangster and she as a writer, and each seemingly acts spontaneously, yet their actions are in reality scripted by their imaginations and illusions; at the end, she betrays him rather than betray herself in her own mind, but the fate he has avoided yet set for himself with his actions is in the end accepted by him, to her surprise. The movie displays an overriding sense of meaninglessness in two characters seeking meaning – true to the Godard paradigm, and Godard's innovations in cinematic technique in this film were considered brilliant by some critics yet eccentric and erratic by others, which is not to be unexpected.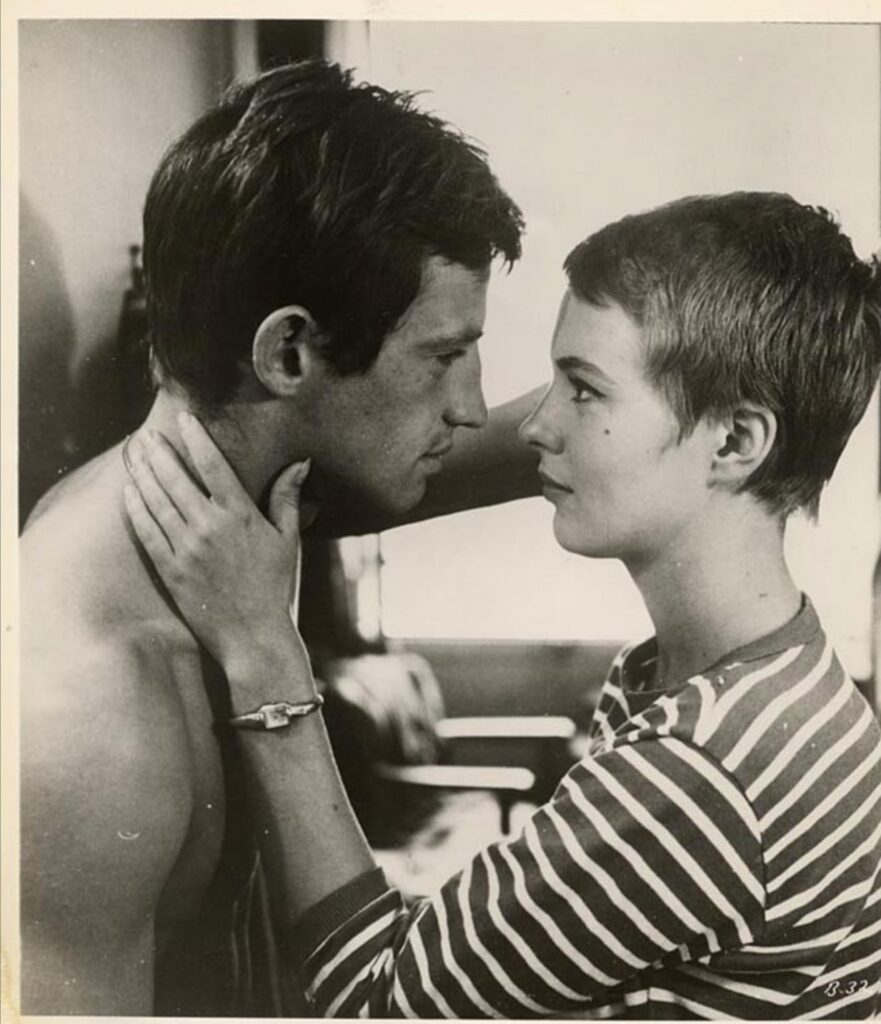 A few quotes embody the man:
"He who jumps into the void owes no explanation to those who stand and watch."
"I pity the French Cinema because it has no money. I pity the American Cinema because it has no ideas."
"I know nothing of life except through the cinema."
So here we have Jean-Luc Godard, always making his first movie!