GUJARAT MAKES INDIA VIBRANT GATEWAY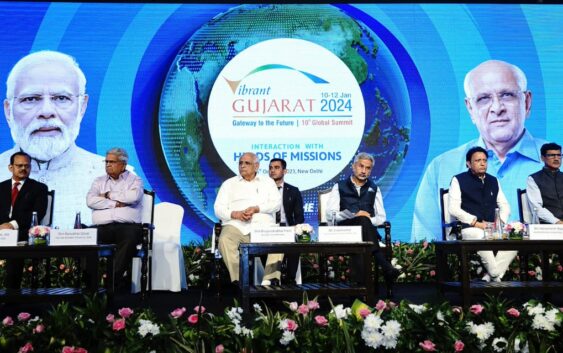 Gujarat Chief Minister Shri Bhupendra Patel attended the Vibrant Gujarat Global Summit 2024 Roadshow in Mumbai, where he presented his two-decade success story to business and industry leaders, as well as various Consulate Generals from various countries. The event attracted around 35 diplomats and over 350 business and industry sector leaders.

Chief Minister Shri Bhupendra Patel shared the success story of the Vibrant Gujarat Summit with industry and financial sector leaders in Mumbai. The Vibrant Gujarat Summit, initiated by Shri Narendra Modi in 2003, has made Gujarat the preferred investment destination and a hub of major economic activities. The success of the Summit has increased Gujarat's Gross Domestic Product (GSDP) from Rs. 1.42 lakh crore in 2003 to Rs. 22.61 lakh crore in 2023, and has led to a 15 percent annual growth rate.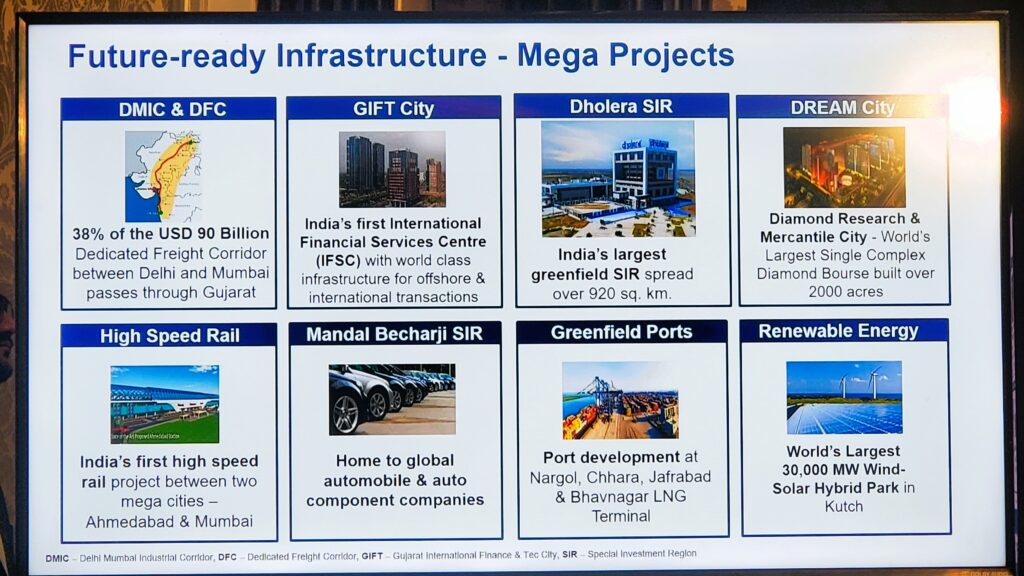 The Vibrant Summit has become a global platform for business networking and strategic partnership for socio-economic development under Prime Minister Narendra Modi's visionary leadership. Gujarat is home to 38% of the Delhi-Mumbai Industrial Corridor and is working on the high-speed Mumbai-Ahmedabad rail corridor for the bullet train. Gujarat's economic growth is expected to be driven by forward-looking industrial infrastructure projects like GIFT City, DREAM City, the Hybrid Solar and Wind Renewable Energy Park, and Dholera SIR.
The 10th Vibrant Gujarat Summit focuses on the state's future vision and its role as a gateway to investment and development opportunities.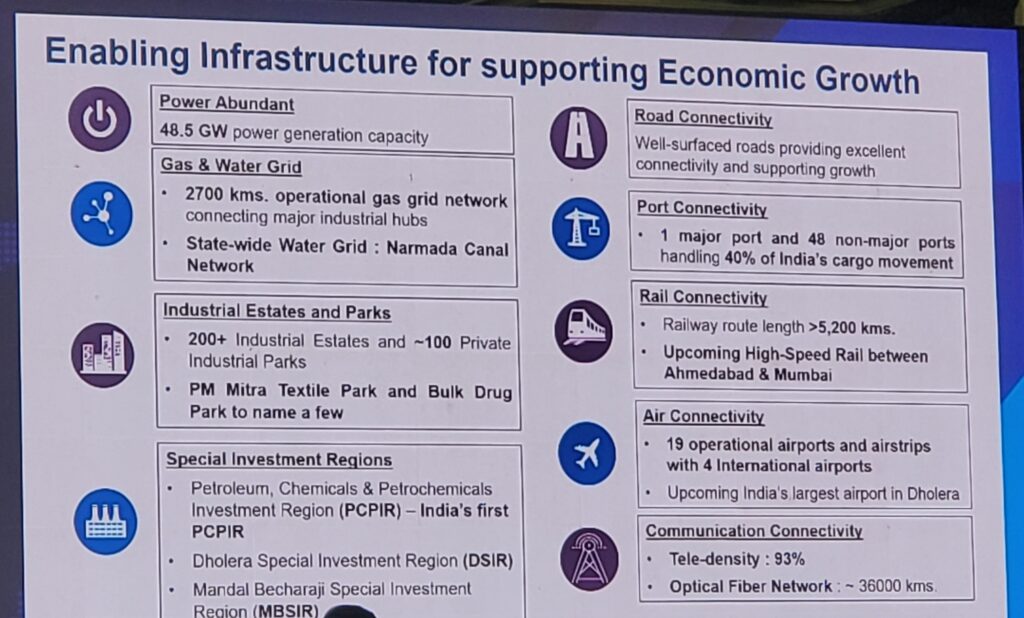 Gujarat's Chief Minister, Shri Bhupendra Patel, has pledged to lead India in achieving the PM's vision of making India a USD 5 trillion economy through futuristic industrial infrastructure such as the Delhi-Mumbai Industrial Corridor, Mumbai-Ahmedabad High-Speed Rail, GIFT City, DREAM City, Hybrid Solar and Wind Renewable Energy Park, and Dholera Special Investment Region.
Gujarat's Chief Minister emphasized that despite Mumbai being the financial capital of the nation, Gujarat is the preferred investment destination, highlighting the mutual benefits of initiatives like the Mumbai-Gujarat bullet train project.
Gujarat's Chief Secretary Raj Kumar had highlighted the strategic advantage of having 38% of the Delhi-Mumbai industrial corridor within the state, which would enhance logistical benefits for Mumbai and Gujarat. The bullet train would provide significant synergy between the IFSC and the Mumbai financial services market. "The IFSC is fast developing as an offshore centre for global finances, and it will help meet the country's financial needs," he said.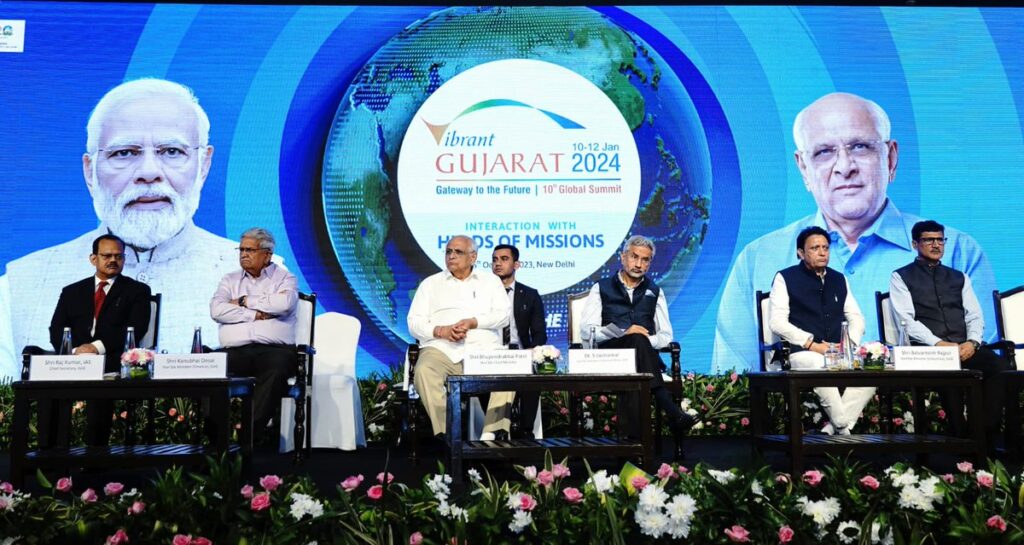 GIFT City, home to prominent financial institutions like the World Trade Center, GIFT-NIFTY, and Bank of America, is also home to the nation's inaugural International Bullion Exchange. The Chief Minister highlighted Surat's role in the diamond industry, highlighting its central hub for polished diamonds, numerous diamond-cutting units, and significant role in the lab-grown diamond industry.
Gujarat, home to 80% of India's diamond exports, is committed to leading in achieving PM Narendra Modi's vision of a USD 5 trillion economy. The state aims to achieve a 14% compound annual growth rate by 2027 in key manufacturing sectors such as semiconductor manufacturing, green hydrogen, EVs, pharmaceuticals, textiles, and technical textiles. Gujarat is also working on DREAM City in Surat.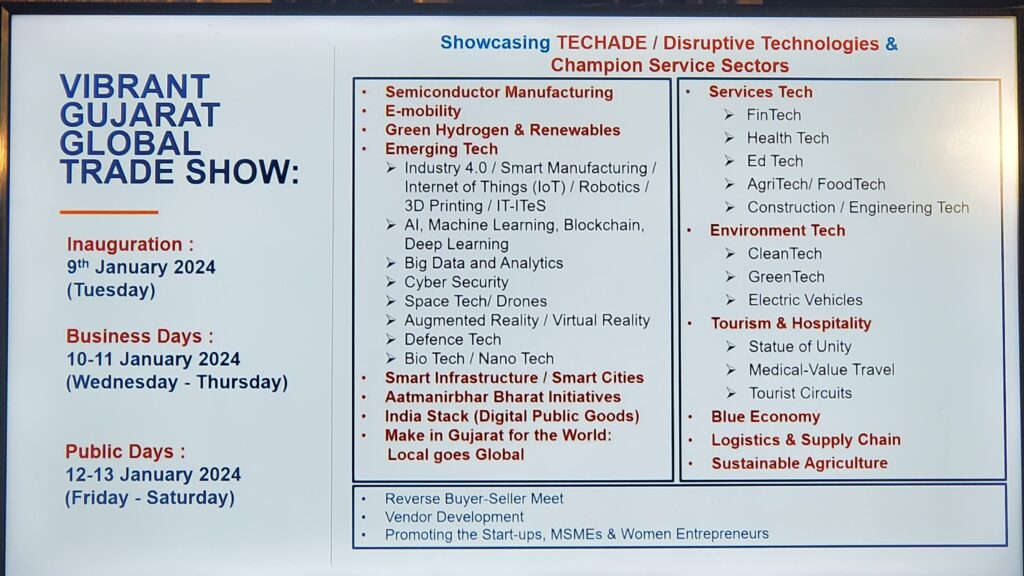 The state government is organizing the 10th Vibrant Gujarat Global Summit in January 2024, under the Prime Minister's guidance. The summit will focus on emerging sectors and promote development. The Chief Minister invited leaders from trade, industry, and finance sectors to participate and harness the growth potential across various sectors in Gujarat. The theme "Gateway to the Future" will be actively embodied.
Gujarat's Chief Secretary, Shri Raj Kumar, has invited everyone to the Vibrant Summit-2024 to cement its position on the global business map in trade, industry, and investments. The event, attended by Gujarat's Finance and Energy Minister, Industries Minister, Minister of State, and Chief Principal Secretary to the Chief Minister, was attended by several dignitaries. The goal is to forge a prosperous future for Gujarat, which has become the Best Choice of Investment for foreign investors due to proactive policy-making and investor-friendly approach.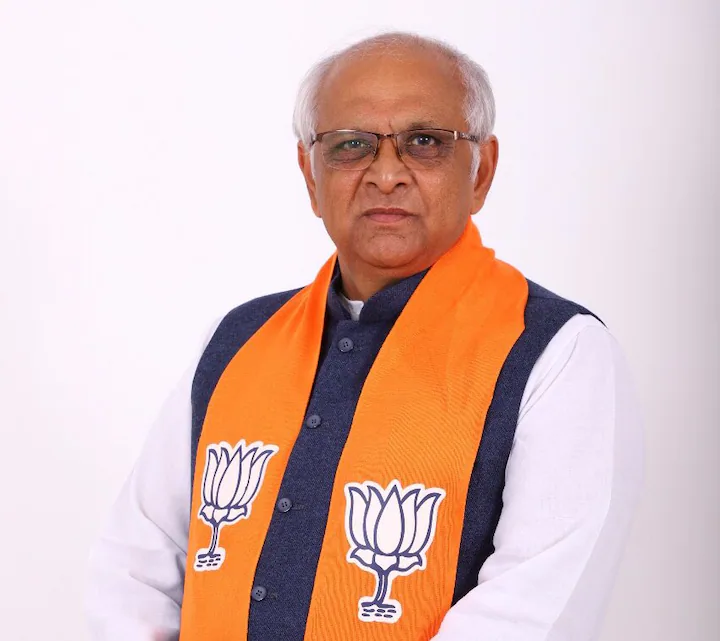 Shri S. J. Haider, Additional Chief Secretary of the Industries Department, presented the two decades of Vibrant Summit's success, while Mr. Dhanraj Nathwani, Group President of Reliance Industries and Country Head of Bank of America, Ms. Kaku Nakhate, and Kulin Lalbhai of Arvind Limited praised the investor-friendly environment in Gujarat.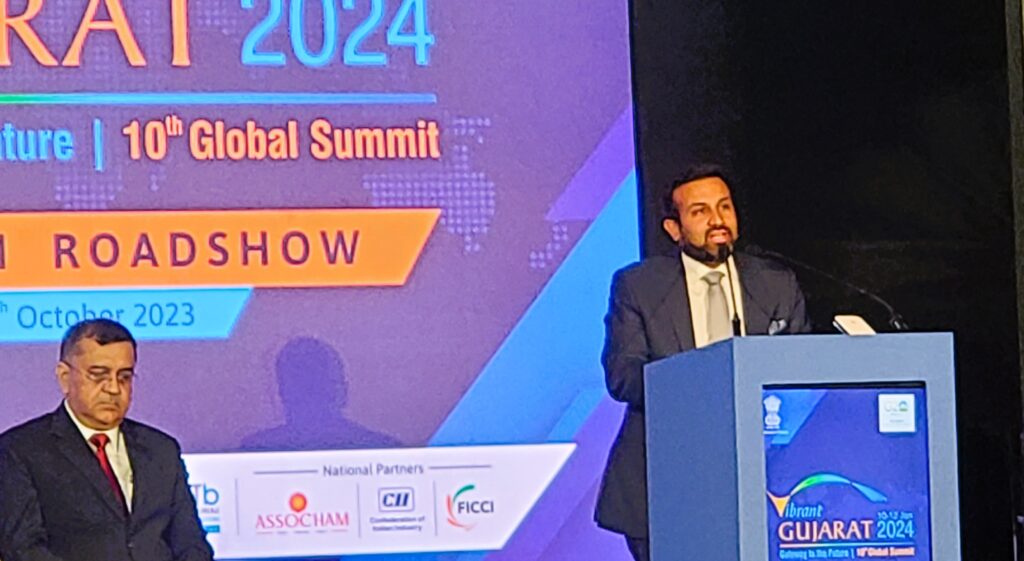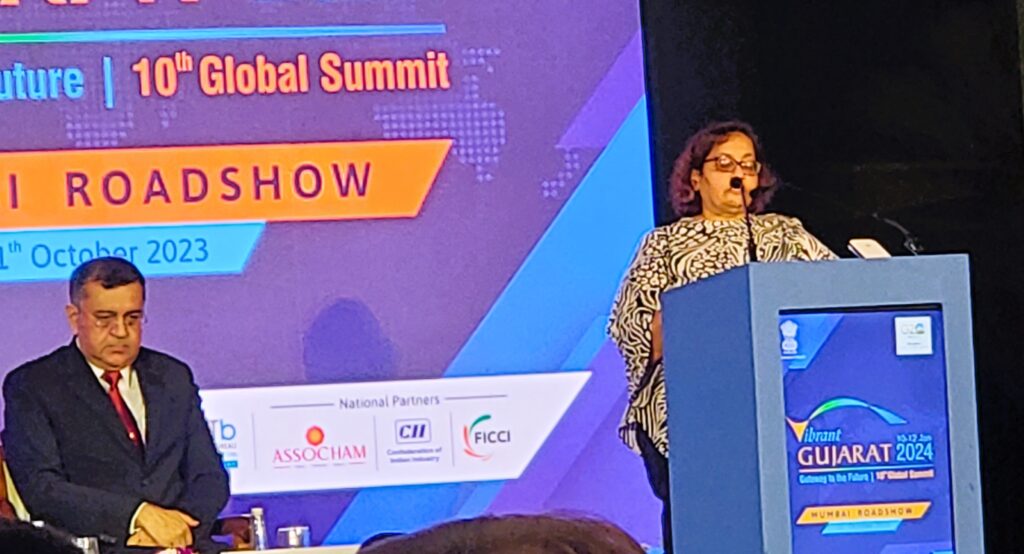 The 10th Vibrant Gujarat Global Summit will be held from January 10 to 12 next year with the theme of Gateway to the Future. It will be inaugurated by Prime Minister Narendra Modi on January 10 and will be attended by heads of states and global CEOs.
"In these two decades, the Summit has established Gujarat as the role model of development," said Gujarat Chief Minister Bhupendra Patel on Friday at a roadshow organized by the Gujarat government in the lead up to the Summit.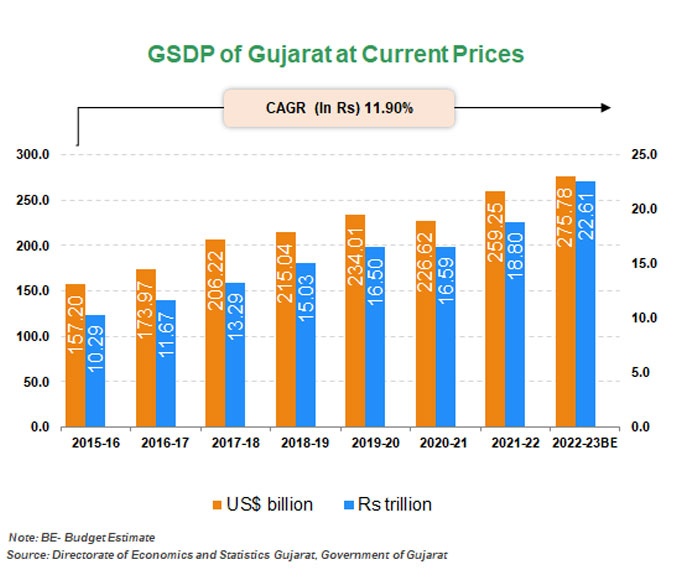 The Summit has played a critical role in the development journey of Gujarat in the last two decades, he further said, adding that it will propel the PM's vision of Viksit Bharat@2047.
Chief Minister Shri Bhupendra Patel met with 13 industry leaders before the Roadshow to discuss the success of the Vibrant Gujarat Summit and how the state has become a development model.
The Chief Minister of Gujarat Shri Bhupendra Patel met with industrialists like Mukesh Ambani, N Chandrasekaran, S N Subrahmanyan, Dipak Gupta, Sanjiv Puri, Jai Shroff, and Kaku Nakhate. He discussed the government's policies across sectors and invited them to join the upcoming Vibrant Gujarat event from 10 to 12 January next year. Patel also extended an invitation to industries and industrial leaders to attend the event.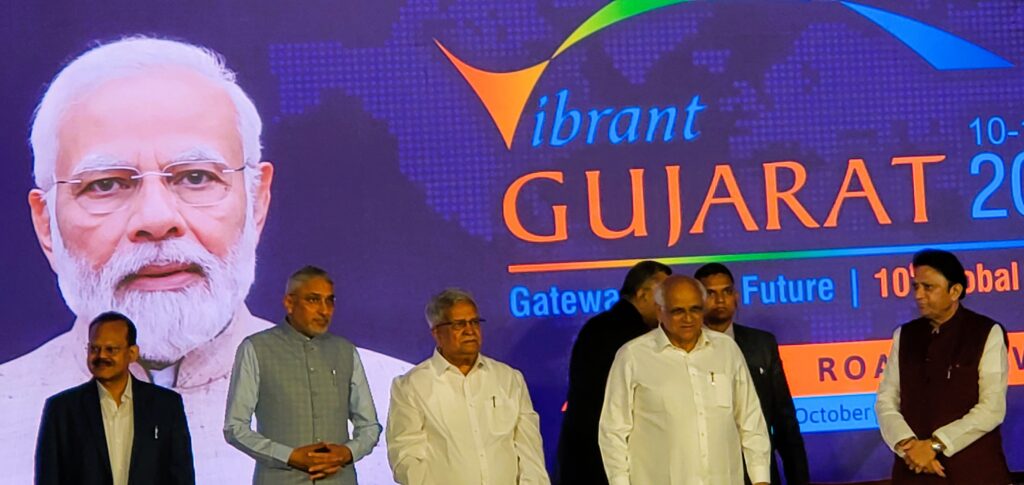 The Chief Minister of Gujarat has invited Bollywood producers, directors, and actors to consider Gujarat as a film shoot location, highlighting the state's film-friendly policy and the upcoming Filmfare Awards. This event is expected to boost tourism, cultural and transportation sectors, and create significant employment opportunities.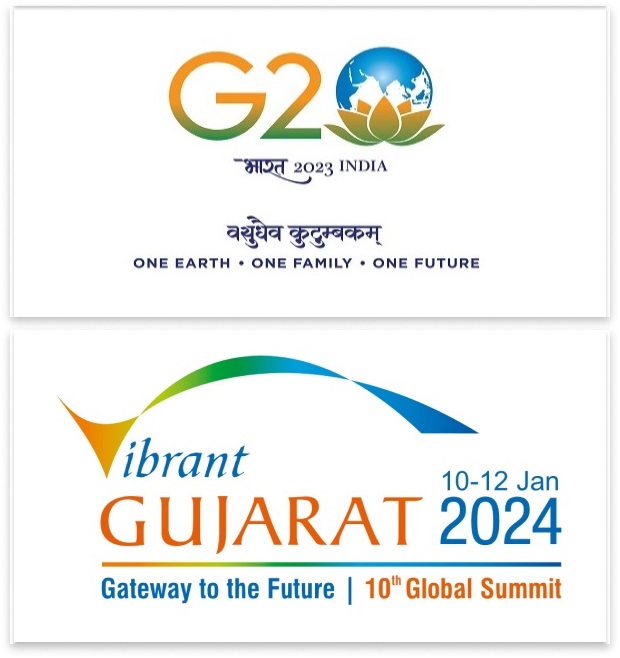 Gujarat is set to host the upcoming Vibrant Gujarat Global Summit scheduled for January 2024 on Industry 4.0, technology, innovation, sustainability, and MSMEs. The summit will feature seminars on these themes, along with a global trade show from January 9 to 13. Gujarat is working with NITI Aayog to develop a Vision Document for 2047. Between 2000 and 2022, $55 billion of foreign direct investments have flowed into the state. Gujarat contributes 8.3% of the country's GDP, 18% of the industrial output, and has 11% of the factories.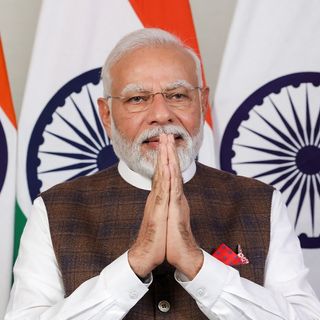 Prime Minister Narendra Modi will inaugurate the 10th Vibrant Gujarat Summit on January 10, 2024, in line with his vision of "Viksit Bharat @2047," focusing on India's growth and development.