INDIA GLOBAL FINTECH CHAMPS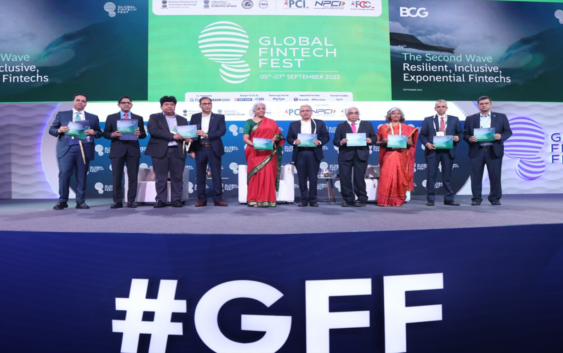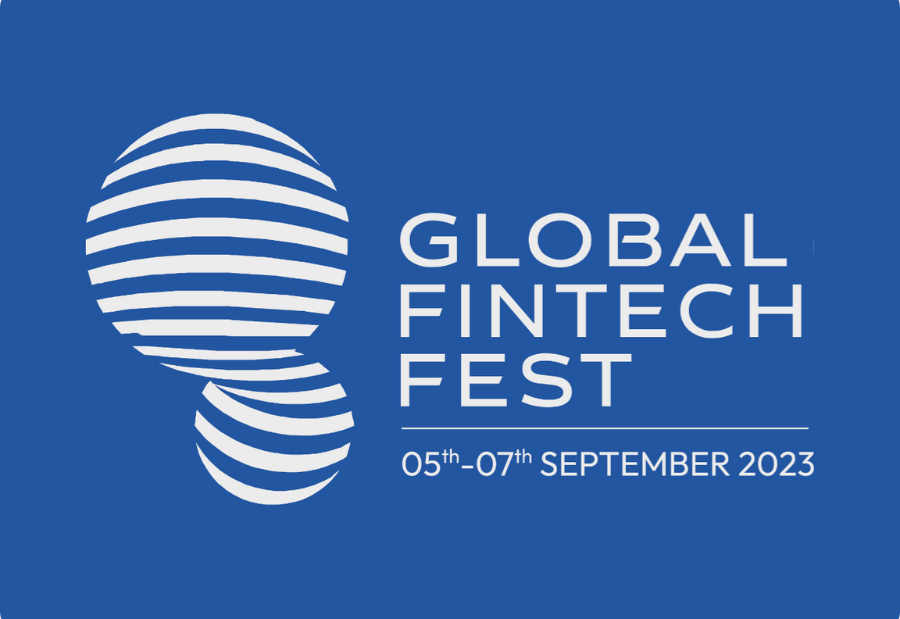 The Global Fintech Fest (GFF 2023) took place from September 5-7, 2023, at Jio World Centre in Mumbai, attracting top fintech industry leaders and being the largest fintech conference in South Asia.
The Global Fintech Forum (GFF) is a global platform where policymakers, regulators, industry leaders, and academics convene annually to discuss fintech's role in sustainable global progress. The event featured major policy decisions, future actions, product showcases, data-rich reports, and awards for fintech achievements. It also offered networking opportunities through numerous sessions and exhibitions.
The 'National Payments Corporation of India' (NPCI), 'Payment Council of India' (PCI) and 'Fintech Convergence Council' (FCC) were the organizers of the fourth edition of the Global Fintech Fest (GFF23) from September 5 to 7, 2023, at the Jio World Convention Centre, Mumbai.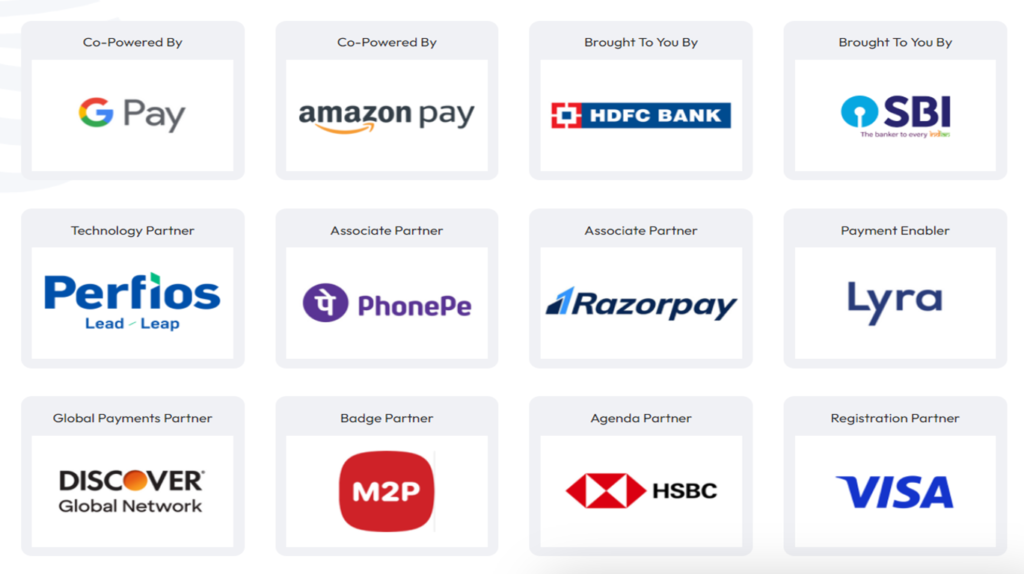 The festival was supported by Ministry of Electronics and Information Technology; Government of India, Department of Economic Affairs, Ministry of Finance, Government of India, Reserve Bank of India, International Financial Services Centre Authority, among other global and Indian nodal organisations such as The World Bank, RBIH, ONDC, Startup India, Invest India, MSC and BTCA among others.
Among the leading international agencies which partnered with GFF 2023 are the World Bank, the Global Knowledge Partnership on Migration and Development (KNOMAD), the Consultative Group to Assist the Poor (CGAP), and Women's World Banking. Australia, Brazil, the United Kingdom, Germany and Israel were the Country Partners of GFF 2023.
Records were established and numbers speak for themselves of the grand scale and world's largest fintech conference –
900 speakers, from 30+ countries
Regulatory dignitaries from 100+ countries
300+ exhibitors
300+ investors – VCs, angels, PE funds
$ 2Bn Investment conversations
100+ product launches
80+ whitepapers released
22 thought leadership report launches
3 hackathons (SEBI, NABARD and SBI)
65,000 footfalls from 100+ countries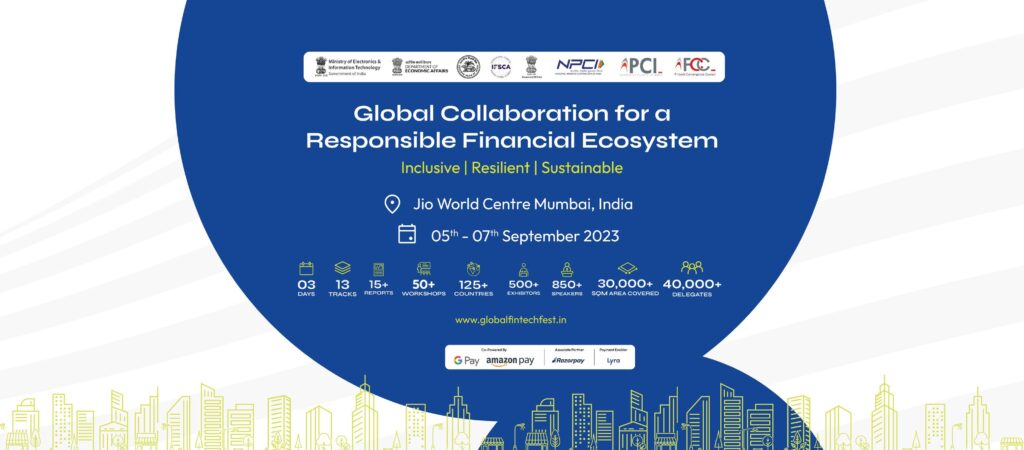 Aligning directly with Indian and global priorities for inclusive and sustainable progress the theme of GFF23 was 'Global Collaboration for a Responsible Financial Ecosystem – Inclusive | Resilient | Sustainable'.
GFF 2023 emphasizes the need for global collaboration to build an inclusive, resilient, and sustainable financial ecosystem. The vision is to create a future with equitable growth that is resilient by design. The financial services industry is re-engineered to recover quickly from black-swan events, and the conversations, innovations, and insights shared at GFF will help achieve this goal.
The financial ecosystem must be inclusive, resilient, and sustainable, requiring collaboration between incumbents, new-age players, investors, and regulators. This collaboration can bring positive change to the industry and benefit everyone. The article explores relevant topics in fintech through eight sub-themes, covering all necessary perspectives.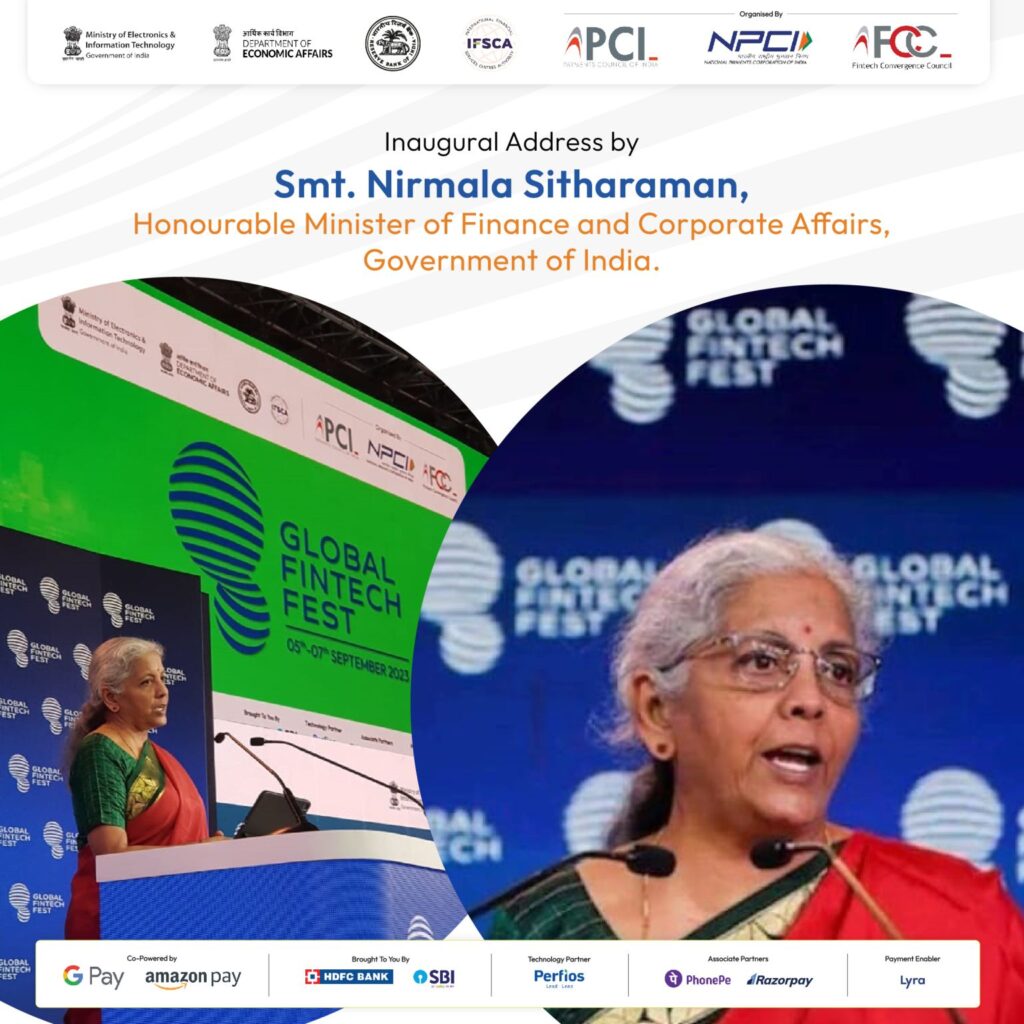 Smt. Nirmala Sitharaman, Honourable Finance Minister, Government of India, was the Chief Guest at the Inaugural Session and delivered the Inaugural Address. Honourable Minister of Commerce and Industry, Consumer Affairs and Food and Public Distribution and Textiles, Shri Piyush Goyal was the Chief Guest at Valedictory Session of GFF23 and delivered the Valedictory Address.
Union Finance and Corporate Affairs Minister Nirmala Sitharaman emphasized the importance of technology in building an inclusive, resilient, and sustainable financial ecosystem. She called for global cooperation and collaboration for a responsible financial ecosystem. Sitharaman also highlighted the need for responsible globalization and addressed threats to the global financial ecosystem, such as physical border threats, cyber threats, crypto threats, drug menace, tax havens, resource round-tripping, and tax evasions. The Global Fintech Fest, 2023, began in Mumbai.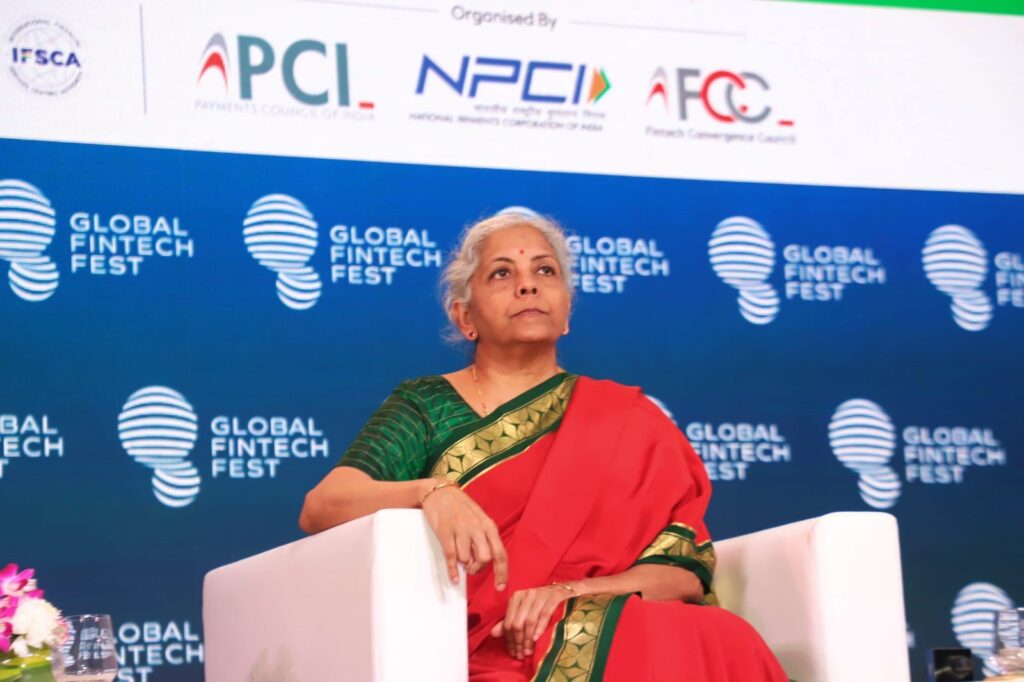 Union Finance and Corporate Affairs Minister Nirmala Sitharaman emphasized the role of technology in creating a sustainable, inclusive financial ecosystem. She called for global cooperation and addressed threats like physical border, cyber, crypto, drug menace, tax havens, resource round-tripping, and tax evasions and said, "There was a time when conventional financial activities were the backbone of the financial ecosystem but today Fintech has become a more robust and dynamic financial inclusion tool."
"Fintechs in India are driving more inclusion and influencing India's financial ecosystem. Today, fintech has become a robust and dynamic financial inclusion tool. Technology is a powerful tool through which we are going to bring a lot of changes and influence a responsible and inclusive financial ecosystem. But for technology to be effective, global cooperation is absolutely critical," said Minister of Finance and Corporate Affairs, Nirmala Sitharaman.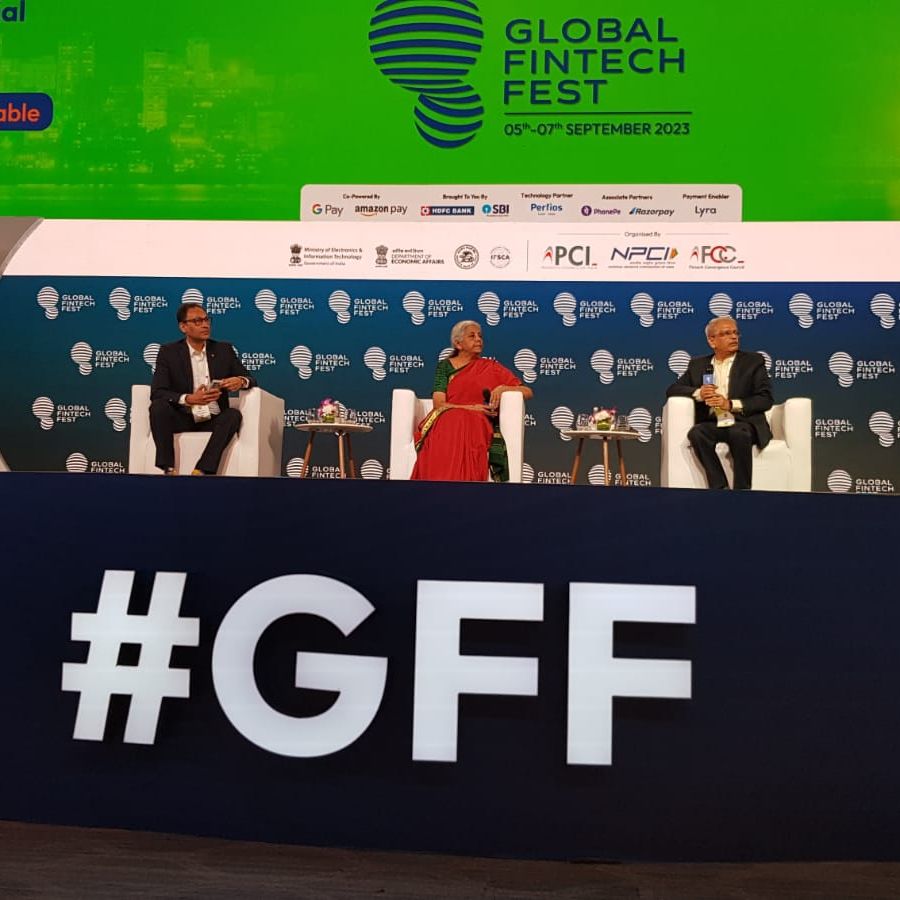 Finance Minister Nirmala Sitharaman stated the following to highlight India's achievement in making its financial ecosystem inclusive, few of them below :
In a span of 4 years, the number of Demat accounts has increased by 2.5 times, from 4.1 crore in 2019-20 to 10 crore in 2022-23.
A record number of Mutual Funds SIPs are being registered, which helps to generate long-term wealth, with the monthly flow in the mutual fund industry through the route reaching an all-me high of Rs 15,245 crore in July 2023.
The Assets Under Management (AUM) of the Indian mutual fund industry have increased tremendously in the last decade. It grew more than four-fold from Rs 10 lakh crore in May 2014 to a significant Rs 46.37 lakh crore (July 2023).
Top 30 cities of India are usually expected to be ahead in formal savings. However, in the last four years, the share of Cities beyond Top-30 cities in total mutual fund assets has grown from 15% to 26%.
Instruments like SIPs are only democratizing this wealth-creation opportunity. Just like UPI (Unified Payments Interface), democratized payments and now ONDC (Open Network for Digital Commerce) is poised to do for e-commerce.
Fin-techs are driving more inclusion and creating their niche. Today in lending, fintech have 36% share of new-to-credit customers vs 22% share in banks. In Payments, Fintech have 93% share of UPI transaction value vs 7% share in banks.
In WealthTechs, Fintech broking have 80% share of active broking clients vs 20% active in traditional broking.
As per a SBI Research, Per capita income is expected to increase by 7.5 times from Rs 2 lakh in FY 2023 to Rs 14.9 lakh in FY 2047 (in USD terms, the corresponding increase comes to ~$12,400 in FY47 from ~$2500 in FY23).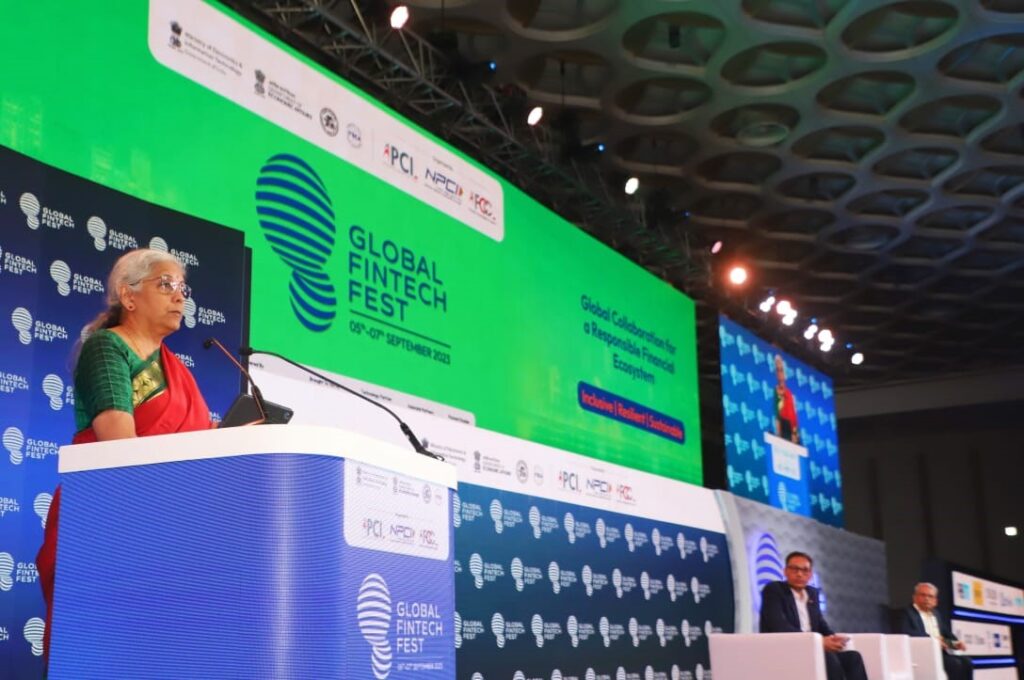 Union Finance Minister Nirmala Sitharaman made the following points which are integral to building an inclusive, resilient and sustainable financial eco-system:
Innovation should be at the forefront, with fintech firms pushing the boundaries of technology. We should strive to bring sustainability from "Concept to Action" and from "Ideation to Execution", as we take responsibility for our future. Indian Startups have the ability to drive real innovation in Sustainability and ensure that it does not remain a mere buzzword.
Demonstrating resilience amidst ongoing macroeconomic uncertainties, we must remain adaptable and strive to cultivate innovate solutions that cater to evolving demands.
The aim should be to establish a financial system that can withstand future uncertainties and, more important, swiftly rebound by transforming challenges into opportunities.
Security remains a top concern, which also enhances resilience of the ecosystem. With greater digitization comes increased cybersecurity threats. FinTech companies will need to invest heavily in robust security measures utilizing advanced encryption and other measures to protect user data and financial transactions.
Global collaboration is essential for the flourishing of the FinTech sector. In an interconnected world, financial technology transcends borders, making cross-border partnerships crucial.
Moreover, collaborative ventures open up access to vast and diverse customer bases, accelerating market penetration. $20 Trillion is estimated to be annual Cross-Border payments globally, incurring $120 Billion in transaction costs (BCG Study). India is the largest remittance receiver, with around $100 billion worth of remittances in 2022.
The Payments Vision 2025 of RBI envisages active support for the global outreach initiatives to expand the footprint of domestic payment systems by collaborating with relevant stakeholders. Interlinkage between India's UPI and Singapore's PayNow was operationalised by Hon'ble Prime Ministers of both countries in February 2023. UPI and RuPay's card acceptance at selected merchant locations are also live in UAE, Nepal, and Bhutan. Similar interlinkages are being explored with other jurisdictions as well.
Given the size of the markets, the Indian Fintech industry should take the lead in the Cross-border payments ecosystem, given our rich & successful experience in Digital Payments.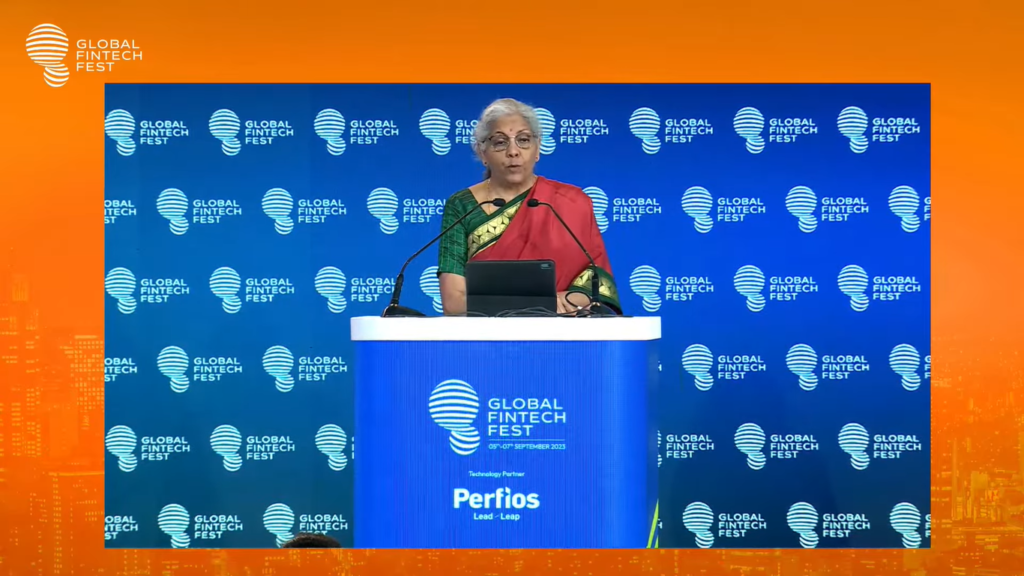 "Today, fintech has become a robust and dynamic financial inclusion tool. According to a 2022 BCG Matrix Report, in lending, which is one of the core businesses of the banks, fintechs had 36% share of new-to-credit customers versus 22% share of brick-and-mortar banks. Fintechs are reaching out far more even in lending, an area which is a conventional bank function," said Nirmala Sitharaman, Union Minister of Finance and Corporate Affairs, in her inaugural address at the Global Fintech Fest 2023 (GFF 2023) on Tuesday.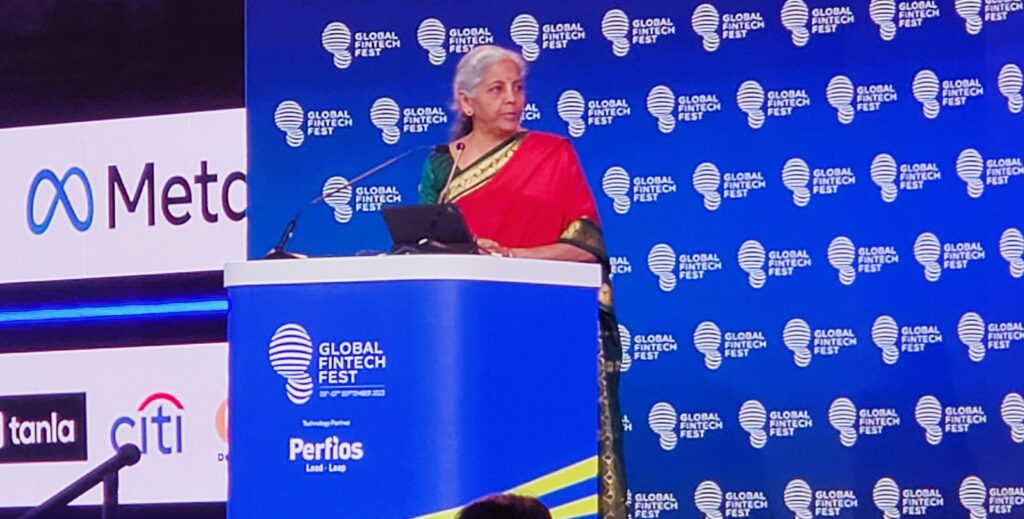 Union Finance Minister Nirmala Sitharaman released a report on 'The Second Wave: Resilient, Inclusive, Exponential Fintechs' and inaugurated a fintech exhibition. Kris Gopalakrishnan, Chair of GFF 2023, and Naveen Surya, Chairman of Fintech Convergence Council, attended the event. The theme of GFF 2023 is 'Global Collaboration for a Responsible Financial Ecosystem'.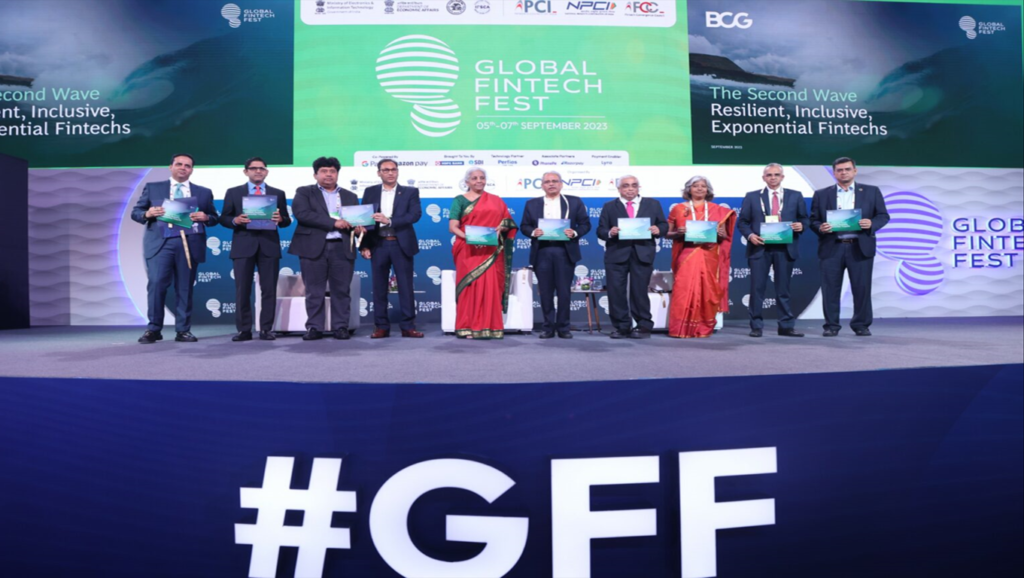 BCG was the official thought leadership partner for GFF 2023 and with the Hon. Union Finance Minister Nirmala Sitharaman released a report on 'The Second Wave: Resilient, Inclusive, Exponential Fintechs'.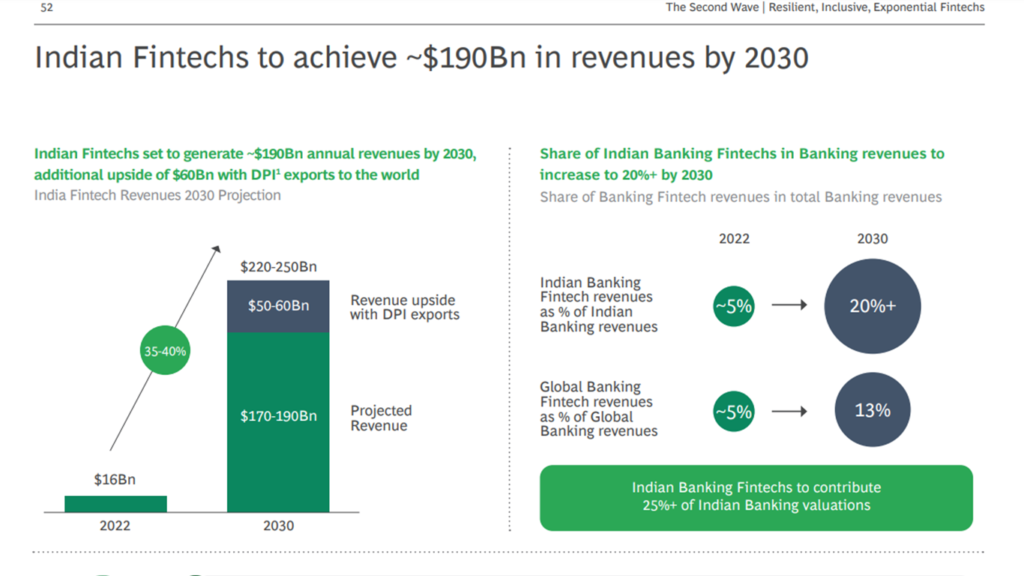 Boston Consulting Group predicts that Indian fintech companies, driven by financial inclusion, will generate up to $190 billion in revenues by 2030. India, a leader in fintech innovation, ranks third in the segment and one of the fastest-growing markets globally, with the US being the largest and China second.
Boston Consulting Group partner Yashraj Erande emphasizes the crucial role of compliance in the growing revenue contribution of fintechs to the financial services industry. "If you need to grow from 5% to 20%, then you need to grow up. Which means there needs to be a certain maturity around compliance, governance and wanting to be good actors in the ecosystem," said Erande.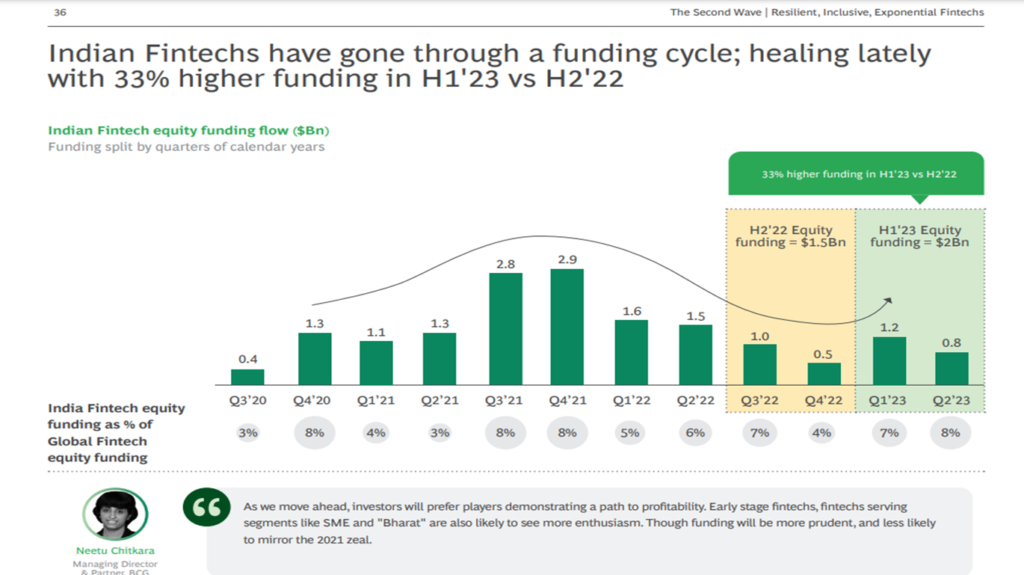 India is expected to dominate the fintech landscape in the Asia Pacific region, with annual revenue growth of over 35% and a projected revenue of over $190 billion by 2030. Fintech profitability has improved from 20% to 60% in 2022. India's tech prowess is evident in its vibrant fintech ecosystem, where companies use digital solutions to address financial inclusion and deliver services efficiently across diverse demographics.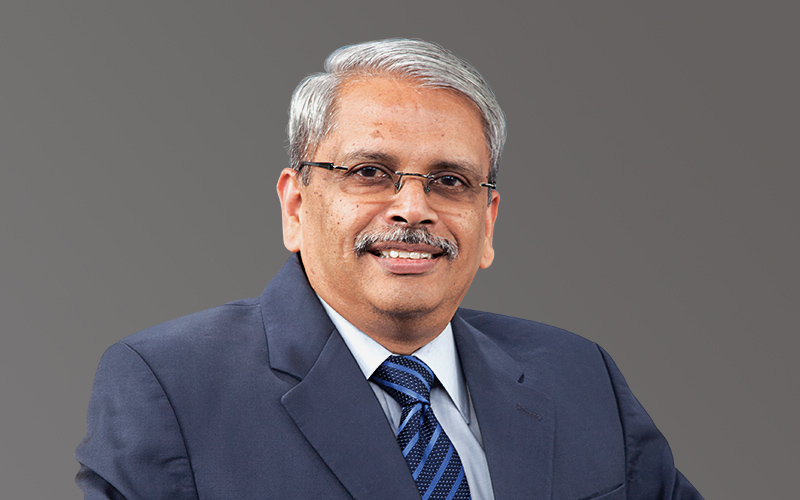 Kris Gopalakrishnan – Chairman Axilor Ventures, Co-founder Infosys, and Chairman Advisory Board, GFF 2023 stated, as GFF aims to address global financial ecosystem challenges by promoting collaboration between global governments, financial institutions, investors, and consumers. The theme emphasizes the need for inclusive, resilient, and sustainable financial ecosystems. The efforts of incumbents and fintech players are crucial for creating a strong and sustainable future, catapulting the economy from survival to thriving. Global collaboration is essential for a responsible financial future.
Mr. Kris Gopalakrishnan, Chairman, GFF 2023 Advisory Board, Chairman, Axilor Ventures and Co-founder, Infosys, in his welcome address, said the "mission of the GFF is clear: to provide a unifying platform for fintech visionaries to come together, collaborate and chart the course of the future of our industry".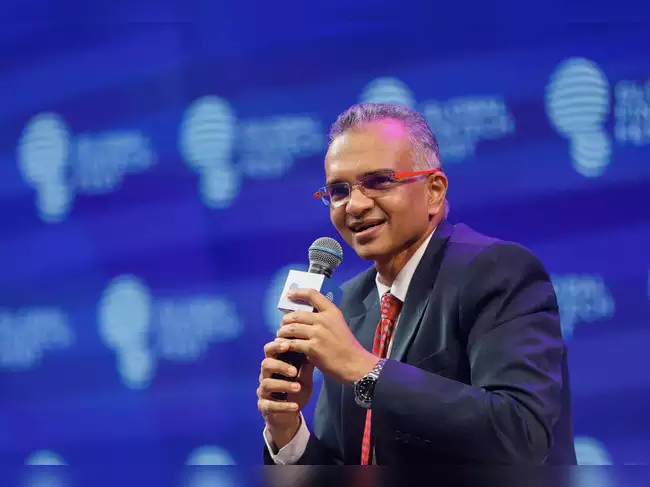 Dilip Asbe – MD and CEO, National Payments Corporation of India, and Advisory Board Member, GFF 2023 stated, as As we forge ahead, innovation remains our compass to enable empowerment of our citizens, and fuel economic growth. Fintechs are playing a leading role in this journey.
The future of fintech holds significant promise. Globally, fintech revenue is projected to experience an impressive fivefold surge, ready to surpass $1.5 Trillion by 2030.
Furthermore, India's standing as a fintech powerhouse adds to this narrative; not only does it rank 3rd in terms of the number of Fintechs and Fintech Unicorns, but it also has the potential to achieve ~$190 Billion in revenues by 2030.
UPI, orchestrating 10,000+ transactions per second, is now a global exemplar. UPI's journey signifies financial inclusivity and efficiency. The Indian payments landscape is set to further evolve with innovations like Offline UPI Payments, Conversational Payments and Credit Card on UPI, which have the potential to redefine financial inclusion. Indian travelers can now seamlessly use their UPI apps for payments in global markets.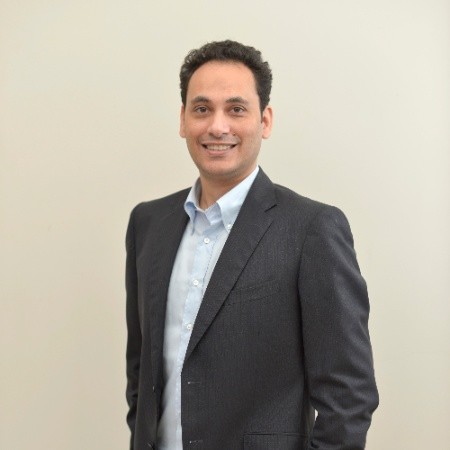 Navin Surya – Chairman, Fintech Convergence Council Chairman Emeritus, Payments Council of India Advisory Board Member, GFF 2023
India is already the 3rd largest Fintech ecosystem globally. As we fortify our position as a world leader, the Global Fintech Festival (GFF) emerges as our clarion call to forge ahead on the path of thought leadership.
Herein lies an unprecedented opportunity for India's financial ecosystem to emerge as the knowledge capital of the world. As we conclude, heartfelt gratitude extends to each contributor, partner, and visionary who has illuminated this journey, shaping our shared destiny. In navigating the intersection of technology and finance, let's heed the clarion call to champion sustainability, innovation, and shared prosperity.
Mr. Navin Surya, Organiser and Advisory Board Member, GFF 2023 and Chairman, Fintech Convergence Council said, "India has proven its leadership in the international fintech landscape by being the 3rd largest ecosystem in the world. As our country gears up to move up to the largest top three economies, the fintech ecosystem would also play an important role and is all geared up for global leadership. Global Fintech Fest 2023 is our effort towards setting up India as the largest thought leadership platform and collaborating with the world and also fostering responsible innovation. We are looking forward to working with the global fintech ecosystem and delivering a future-proof model suitable for the two third of the financially excluded population across the globe."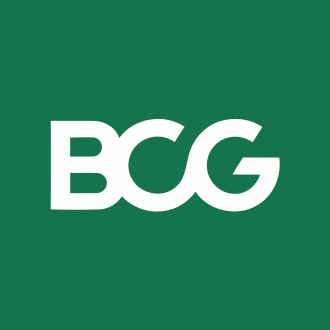 Yashraj Erande
APAC Fintech Lead – Managing Director & Partner, BCG
This year's edition of the flagship report for Global Fintech Fest brings to its readers three salient features categorized into chapters:
● Global Fintech Trends – Detailed unpacking of the global landscape through numbers and trends
● Voice of the Industry – A temperature check of the priorities of founders and senior leaders in Indian Fintechs
● Blueprint of a Fintech Nation – Sharp perspectives on the building blocks of a Fintech nation
The blueprint can be extrapolated to many nations and thus lay the foundation for Fintech World. The key will be to find areas to cooperate and areas to constructively compete to drive innovation and efficiency.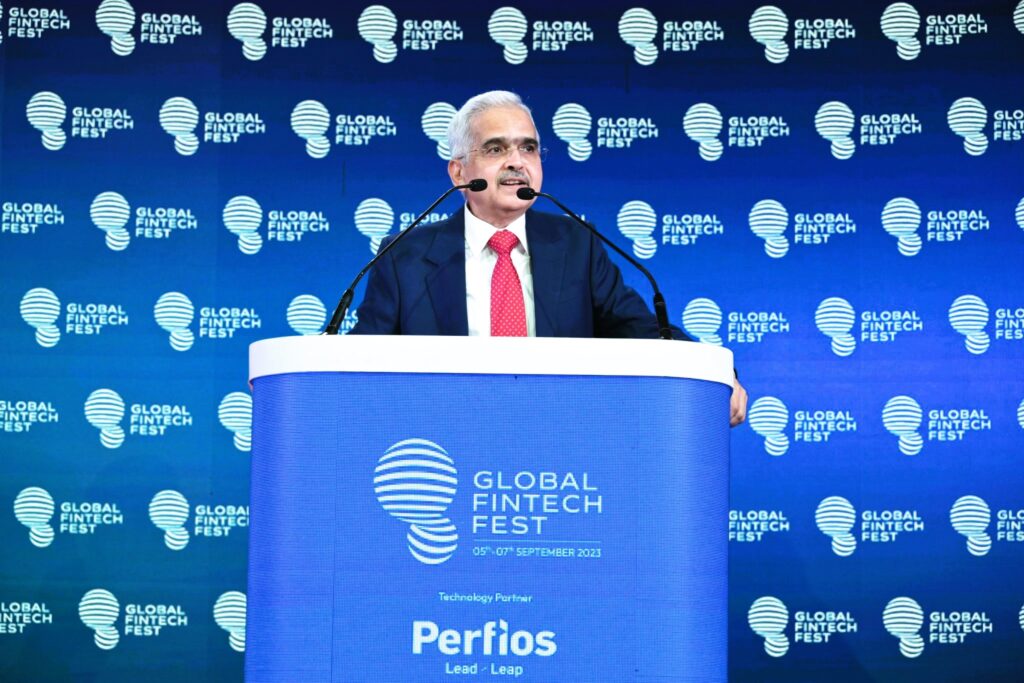 RBI Governor, Shaktikanta Das speaking at the Global Fintech Fest 2023 said "By 2030, India's fintech sector could potentially contribute to approximately 13% to global fintech industry's total revenue. Technological innovation by FinTech's is a result of the interplay between digital public infrastructure, institutional arrangements and policy initiatives."
He spoke on digital payments, inclusive banking, microfinance, regulatory developments, and many other themes that are revolutionising financial access, empowering individuals, and driving economic progress and highlighted that good governance will be critical to any company's long-term success, particularly fintech businesses.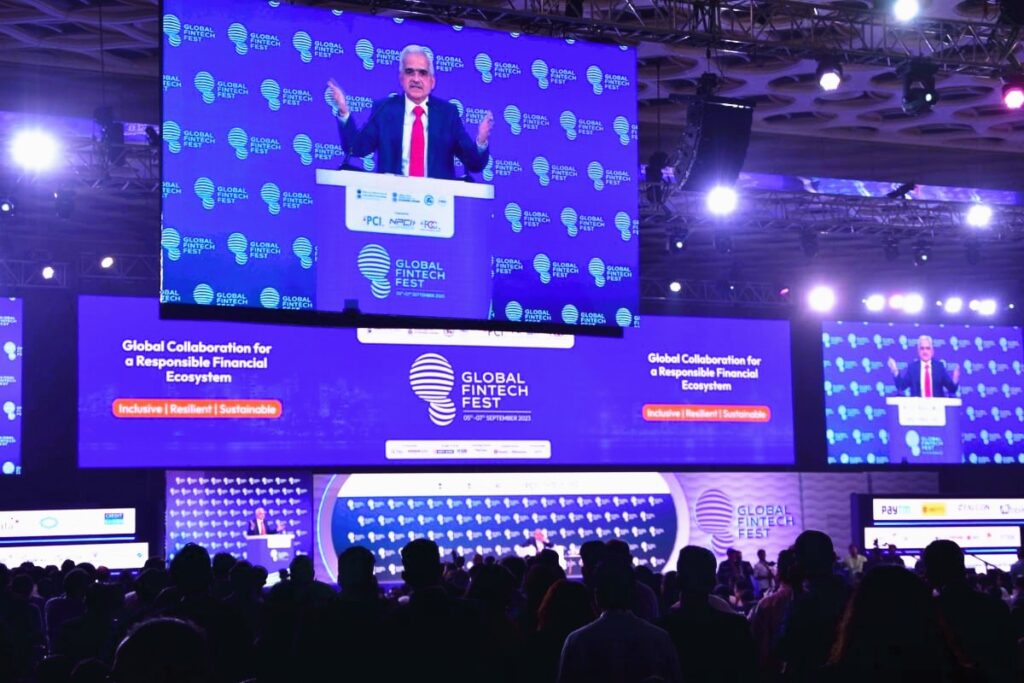 Reserve Bank of India (RBI) Governor Shaktikanta Das announced the debut of a suite of new product offerings developed by the National Payments Corporation of India (NPCI) at the Global Fintech Fest 2023. The launch took place in the presence of Shri Nandan Nilekani, Non-Executive Chairman, Infosys and Advisor to NPCI, and Shri Biswamohan Mahapatra, Non-Executive Chairman, NPCI.

Credit Line on UPI, UPI LITE X and Tap & Pay, Hello! UPI – Conversational Payments on UPI, and BillPay Connect – Conversational Bill Payments are among the new products developed with the goal of establishing an inclusive, resilient, and sustainable digital payments environment.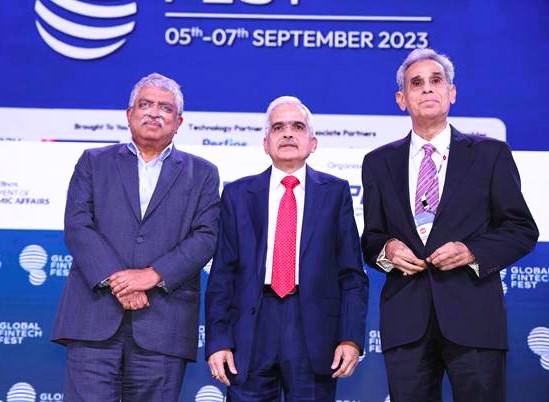 Governor Das stated that by linking the RuPay Credit Card to UPI, customers will have more opportunities to use their credit cards, and merchants will benefit from increased consumption by becoming part of the credit ecosystem by accepting credit cards using assets such as QR codes.
RuPay Credit Cards will be connected to a Virtual financial Address (VPA), also known as a UPI ID, allowing for safe and secure financial transactions. Customers of Punjab National Bank, Union Bank of India, and Indian Bank will be the first to be able to use their RuPay Credit Cards with UPI and the BHIM App.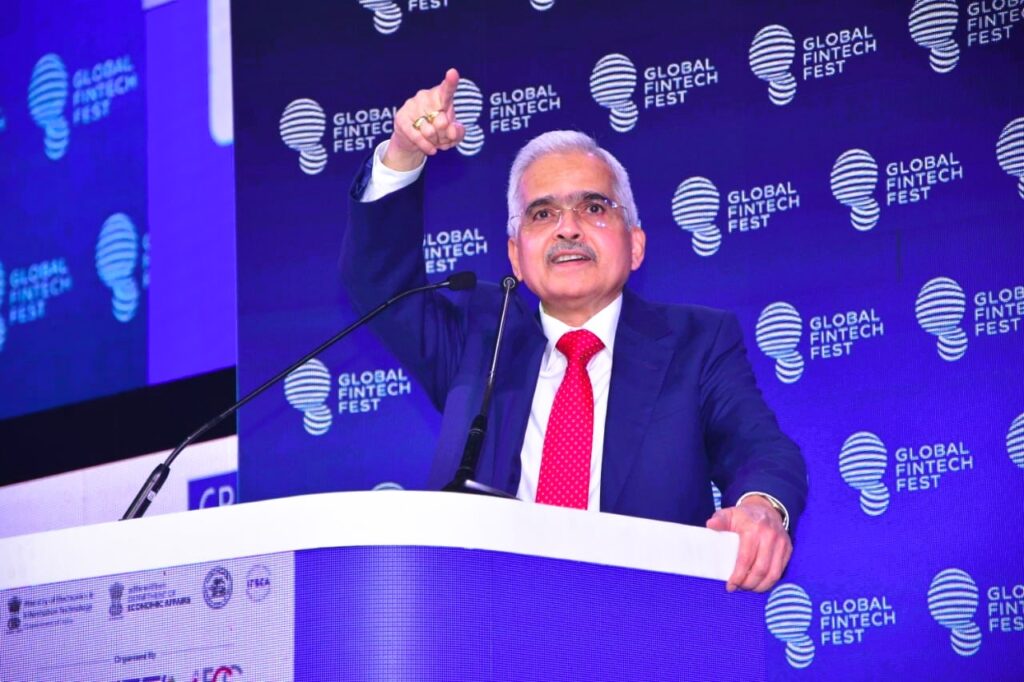 The governor of the Reserve Bank of India (RBI), Shaktikanta Das, asked fintech firms to establish a Self-Regulatory Organisation (SRO) as soon as possible to ensure the industry's orderly expansion. "Fintech players need to evolve industry best practices, privacy, and data protection norms in sync with the law of the land," he said, and can also set standards on concerns such as misselling, ethical business practises, and price transparency.
Further stated, that excellent governance will be critical to the long-term viability of any firm, particularly fintech players. According to estimates, the fintech sector revenues are set to touch $200 billion by 2030, he added.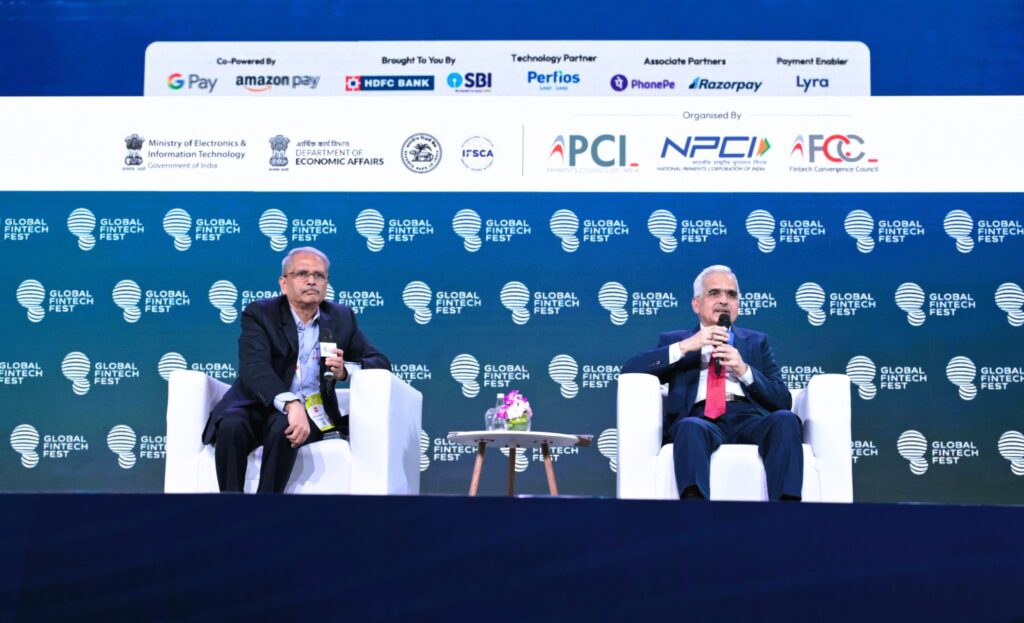 According to predictions, the fintech sector's income would exceed $200 billion by 2030. In addition, the governor stated that the RBI intends to evaluate more use cases in the wholesale pilot of central bank digital currency (CBDC). It went on to say, "Now we are planning to test some more use cases in wholesale pilot of CBDCs."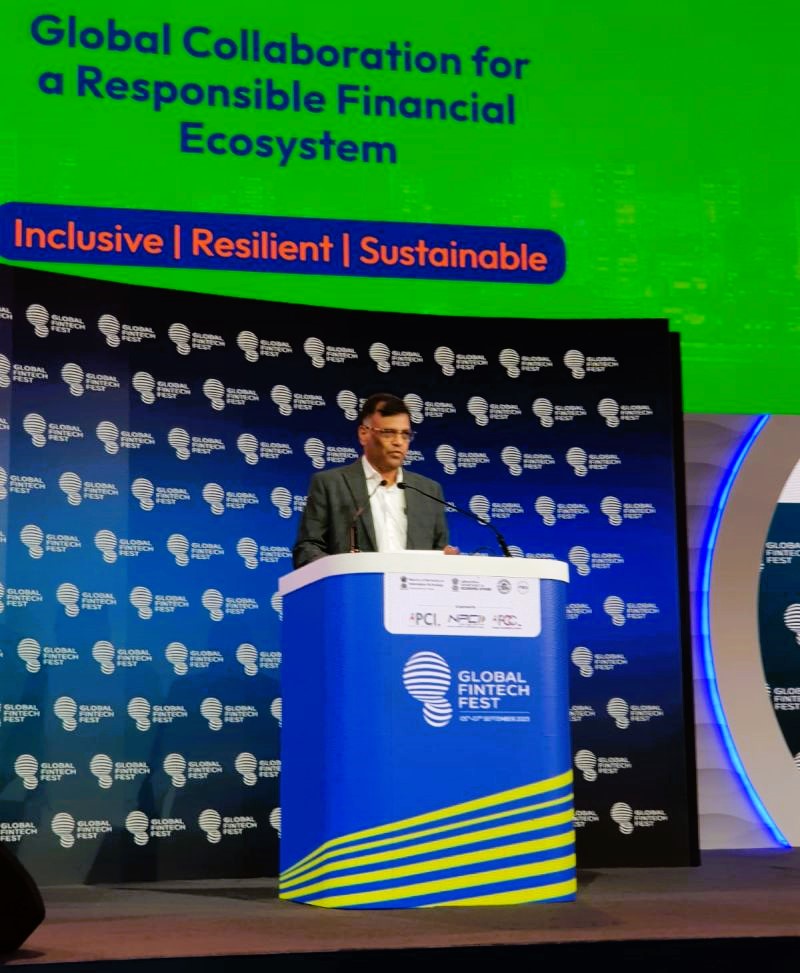 RBI Deputy Governor T. Rabi Sankar addressed the Global Fintech Fest 2023 and said the 'sweet spot' lies in fintechs being competitors and collaborators. But what distinguishes current innovations is their pace and scope, which do not substantially disrupt the key activities of the financial ecosystem.
Fintech firms may flourish in areas where they have a competitive edge, he says. The "sweet spot," according to Sankar, is when fintech businesses serve as both rivals and collaborators.
Collaboration is essential for fintech advances to integrate seamlessly into the financial system, he stated, and the balance between competition and collaboration would ultimately be established by market dynamics.
Sankar also emphasised the RBI's active participation in the financial ecosystem's technological change. He noted the RBI's innovation hub's recent release of a public platform for seamless credit distribution. As a regulator, the RBI is critical to the stability of the growing financial system.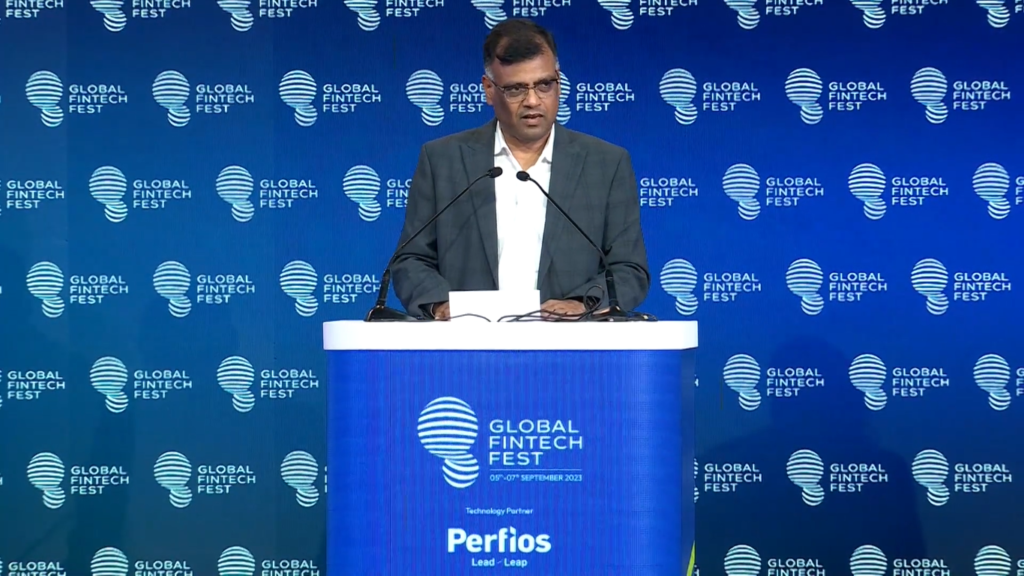 With fintechs gathering sensitive data, the need of data privacy and security cannot be stressed, and Sankar proposed self-regulation as a solution for fintech businesses.
In this context, he stated that while regulators continue to establish legislation, self-regulatory organisations (SROs) might play a critical role in the fintech industry.
Sankar underlined the need of fintech businesses maintaining a collaborative and innovative mindset, understanding that they are best positioned to comprehend the complexities of the developing system.
Finally, he emphasised the opportunity for fintechs, conventional banks, the RBI, and SROs to collaborate to advance all stakeholders in the fast changing financial ecosystem.
"Role of innovation in increasing the productive capacity of economy. Innovations rarely occur in isolation, but it's usually cumulative. What might appear as a radical discovery today is an investment of years. For example, UPI is the outcome of cumulative efforts and investments," T Rabi said.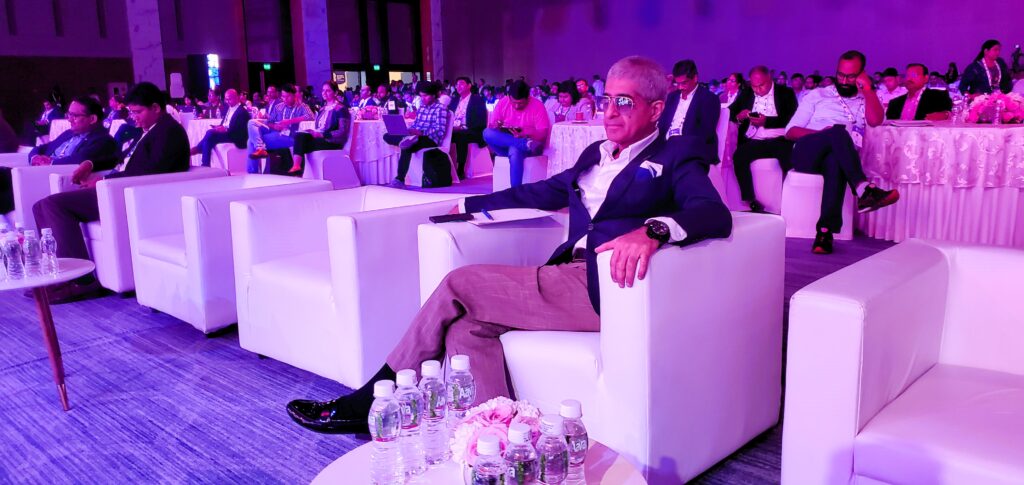 Girish Bajaj's view –
The growth of the Indian fintech sector is being driven by a number of factors, including:
A large and growing unbanked and underbanked population.
The rapid adoption of smartphones and mobile internet.
A supportive government regulatory environment.
A growing ecosystem of fintech startups and investors.
The theme of the Global Fintech Festival 2023, "Global Collaboration for a Responsible Financial Ecosystem – Inclusive | Resilient | Sustainable," is particularly relevant to the Indian fintech sector.
Inclusive: India has a large unbanked and underbanked population, and fintech can play a vital role in bringing financial services to these underserved segments. For example, fintech startups are developing innovative solutions to provide digital payments, micro-lending, and insurance to the poor and unbanked.
Resilient: The Indian fintech sector has shown resilience in the face of recent challenges, such as the COVID-19 pandemic and the global economic slowdown. Fintech companies have played a key role in supporting businesses and individuals during these difficult times. For example, fintech startups have developed solutions to help businesses with digital payments, payroll management, and accounting. They have also provided loans and other financial assistance to individuals who have been affected by the pandemic and the economic slowdown.
Sustainable: The Indian fintech sector is committed to sustainable development. Fintech companies are developing solutions to promote environmental and social responsibility. For example, fintech startups are developing solutions to support green finance, sustainable agriculture, and financial literacy.
Overall, the fintech sector in India is poised for continued growth in the years to come. The sector is playing a vital role in promoting financial inclusion, resilience, and sustainability. The Global Fintech Festival 2023 is a timely and important event that will bring together fintech stakeholders from around the world to discuss the future of the sector.