PEGGY GUGGENHEIM: AN ART-FILLED LIFE  
Peggy Guggenheim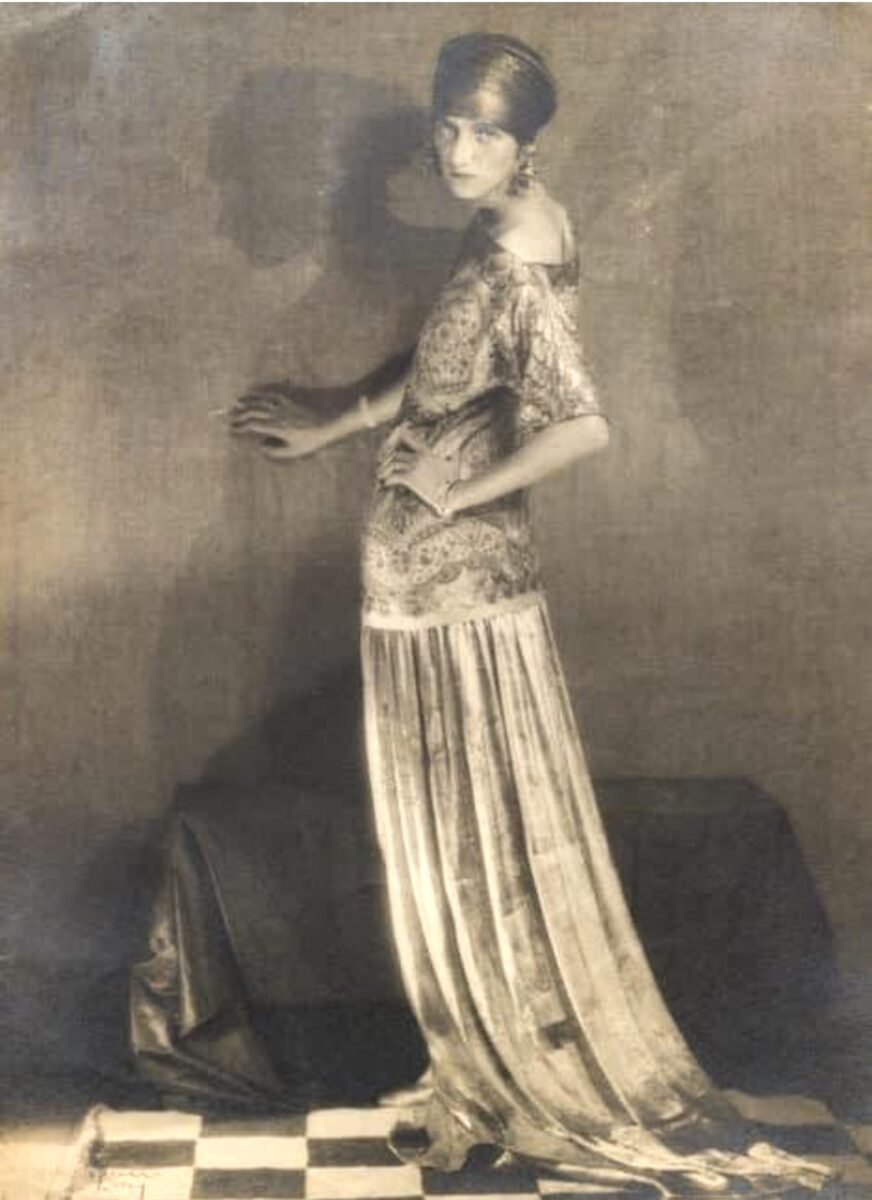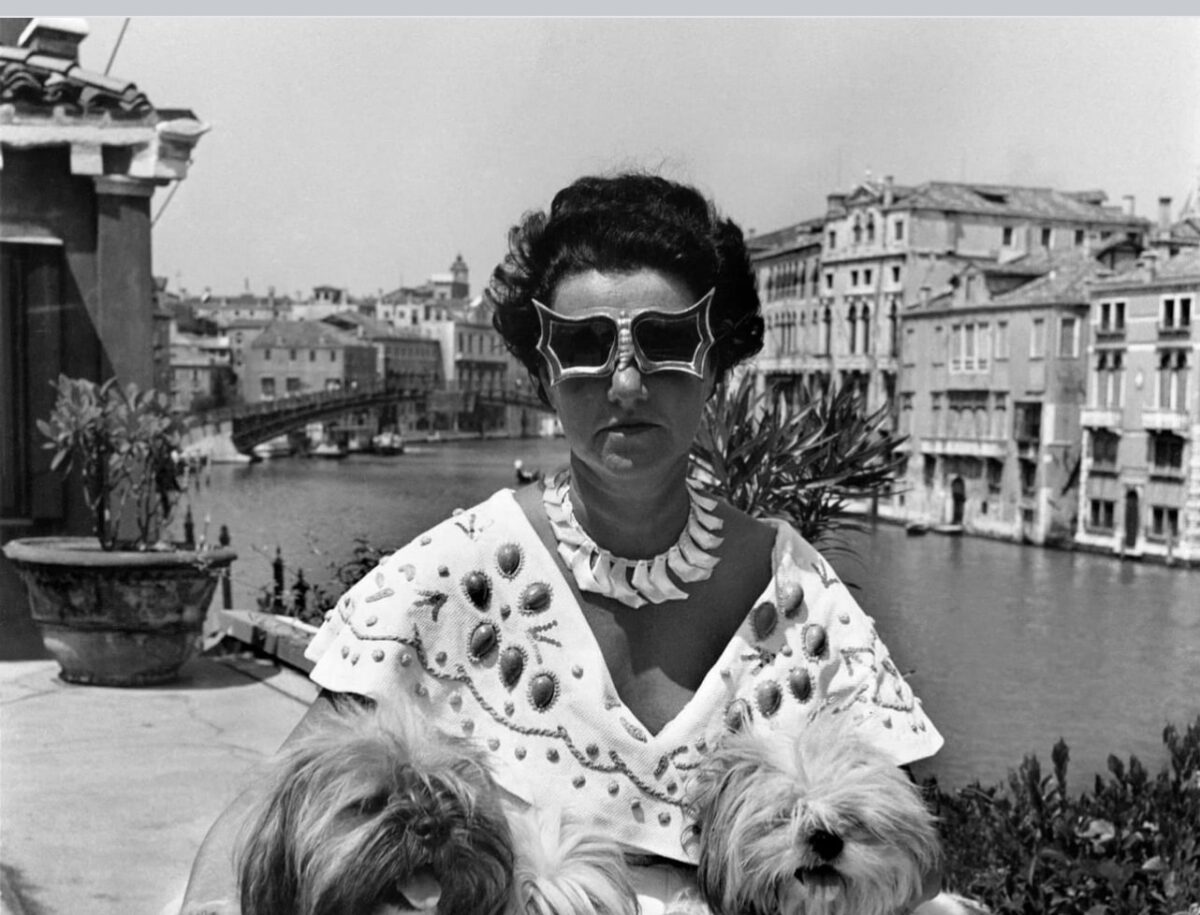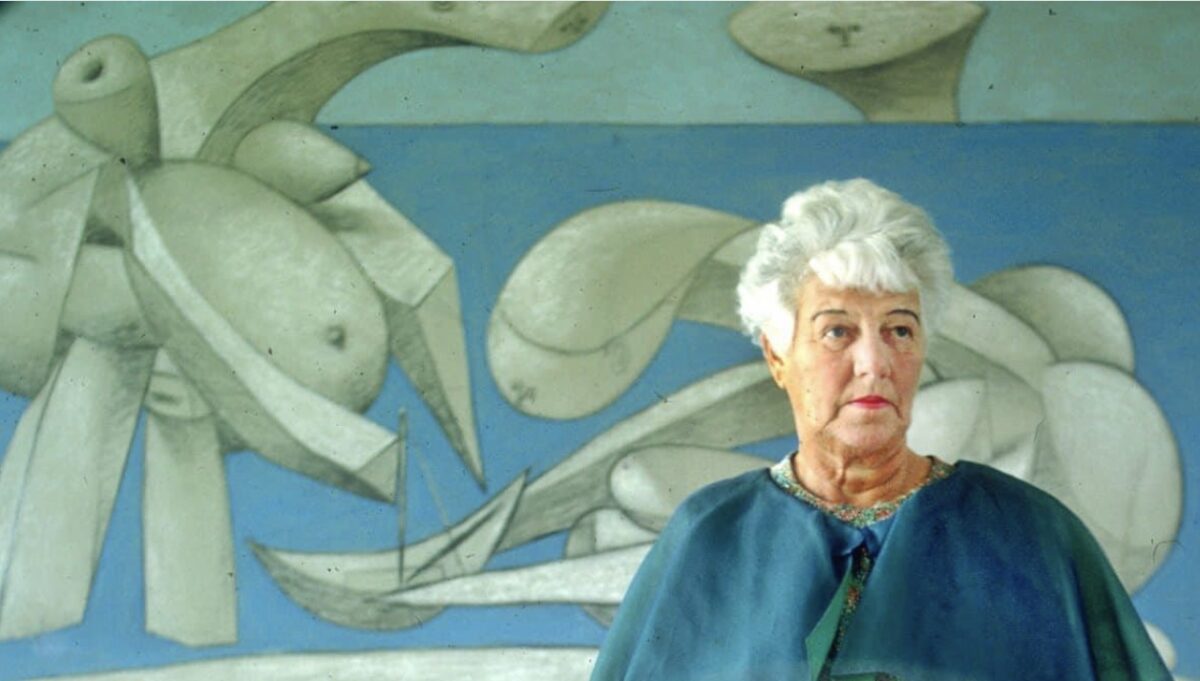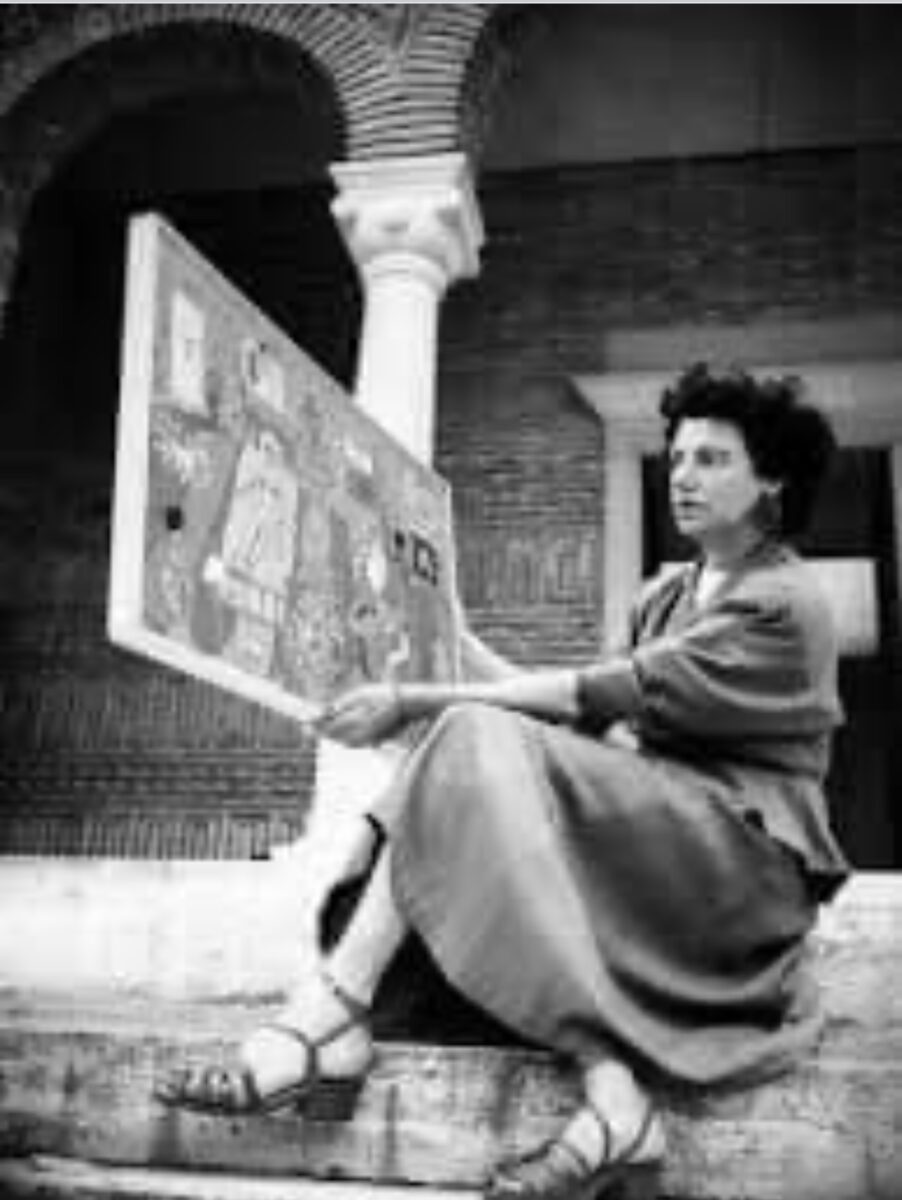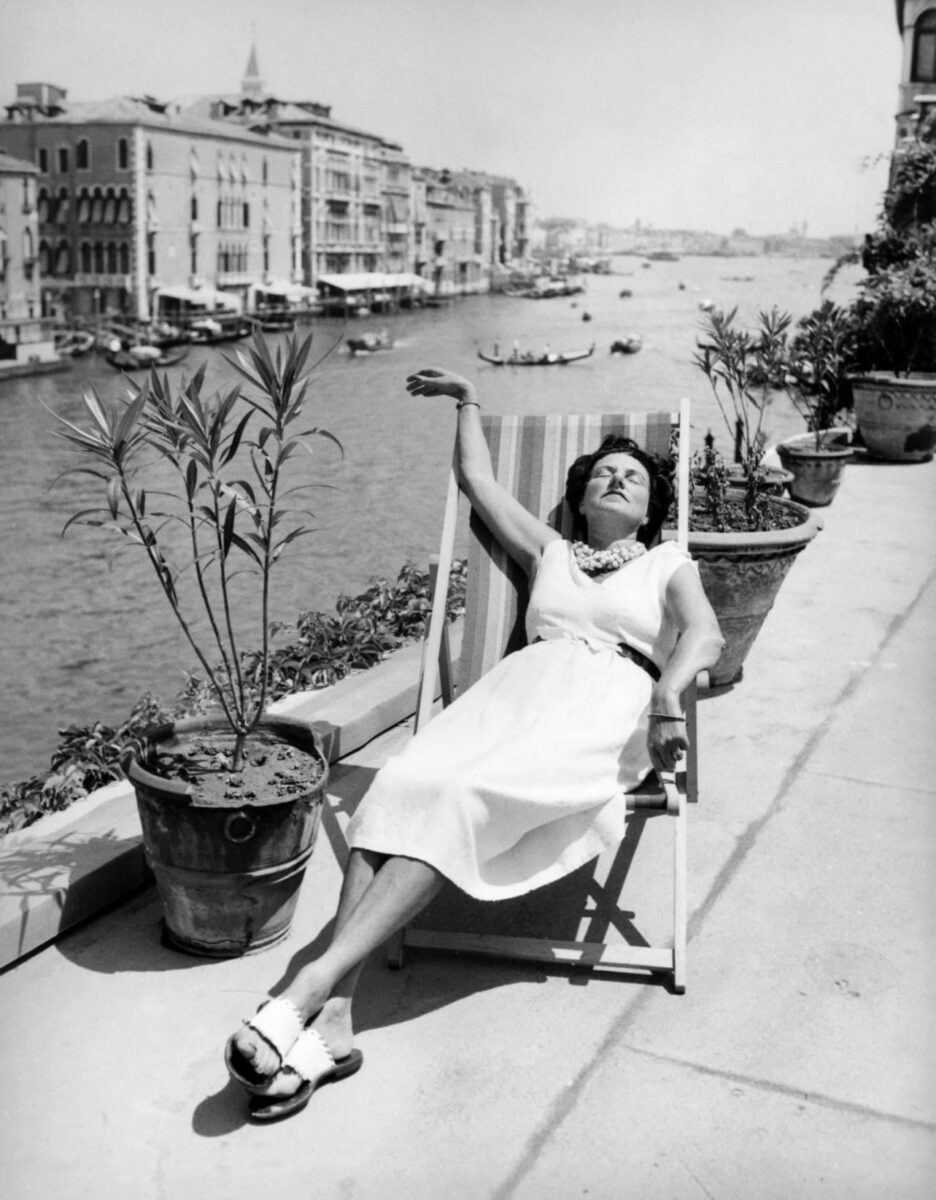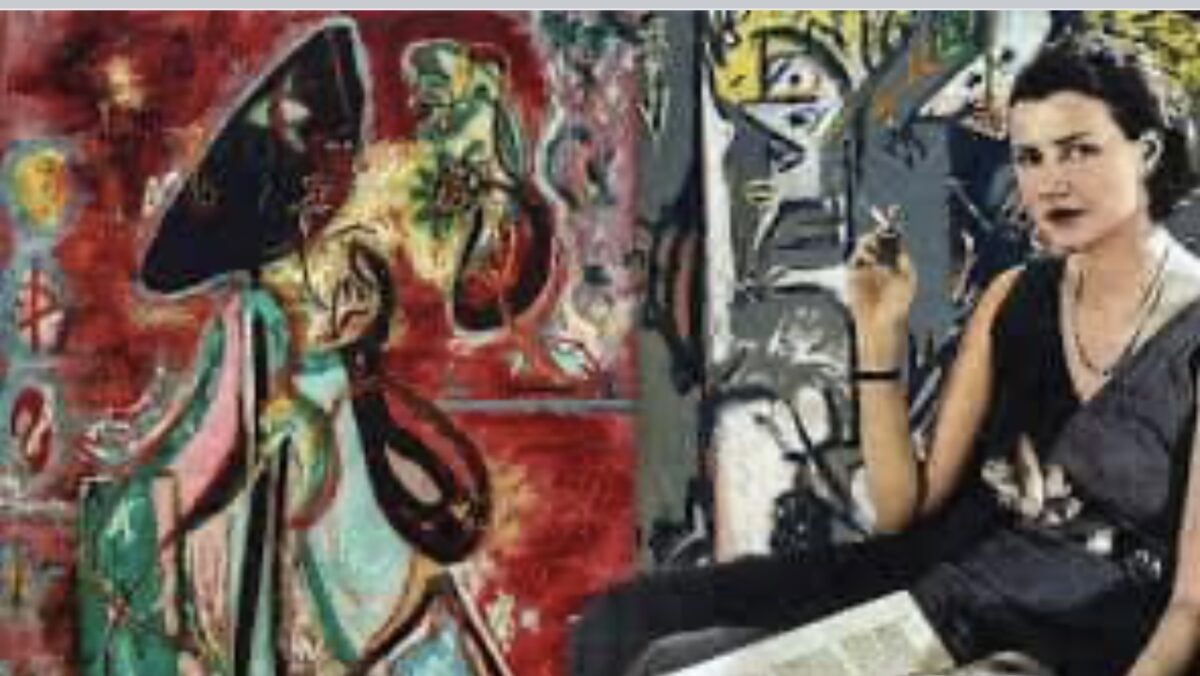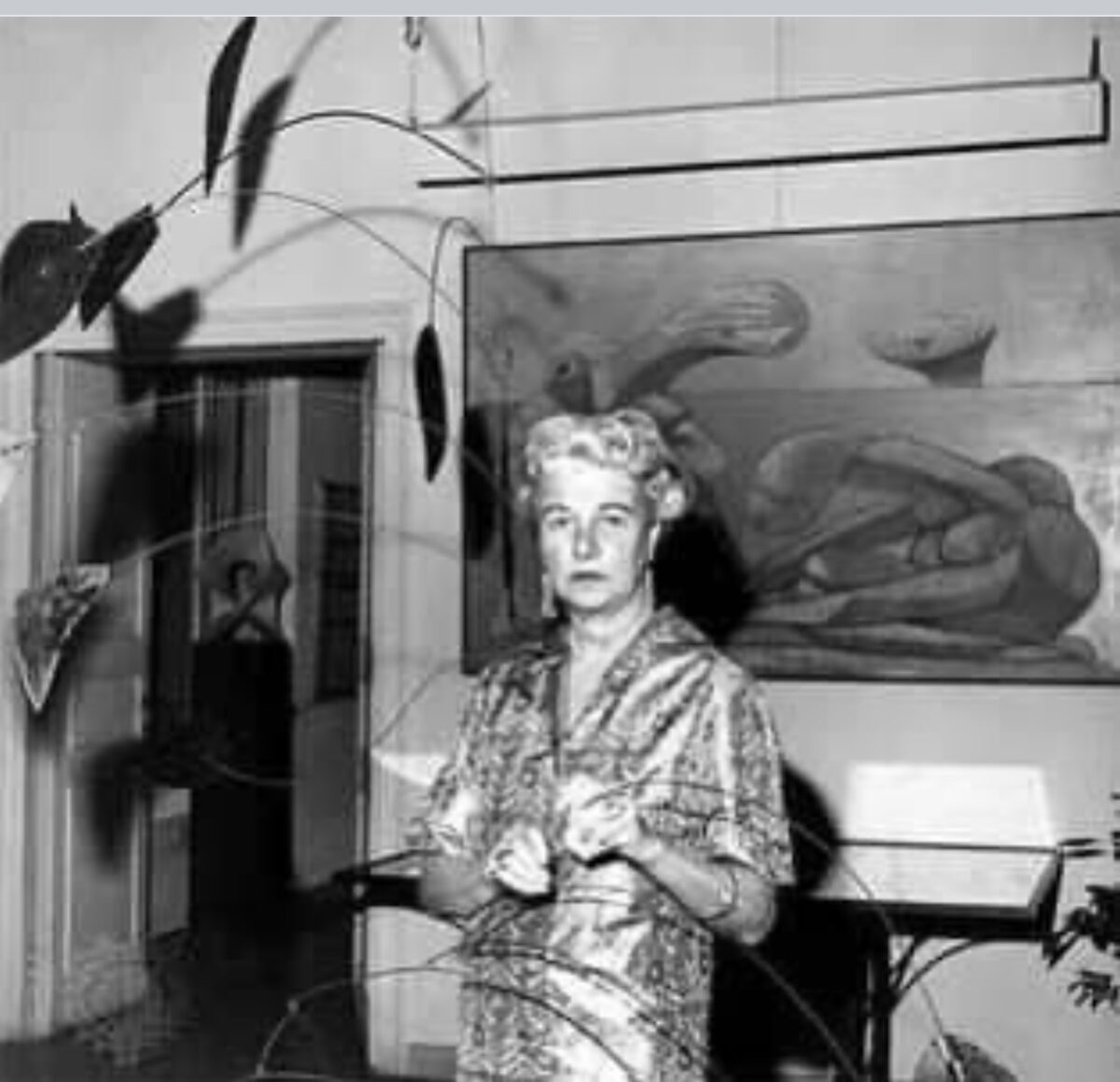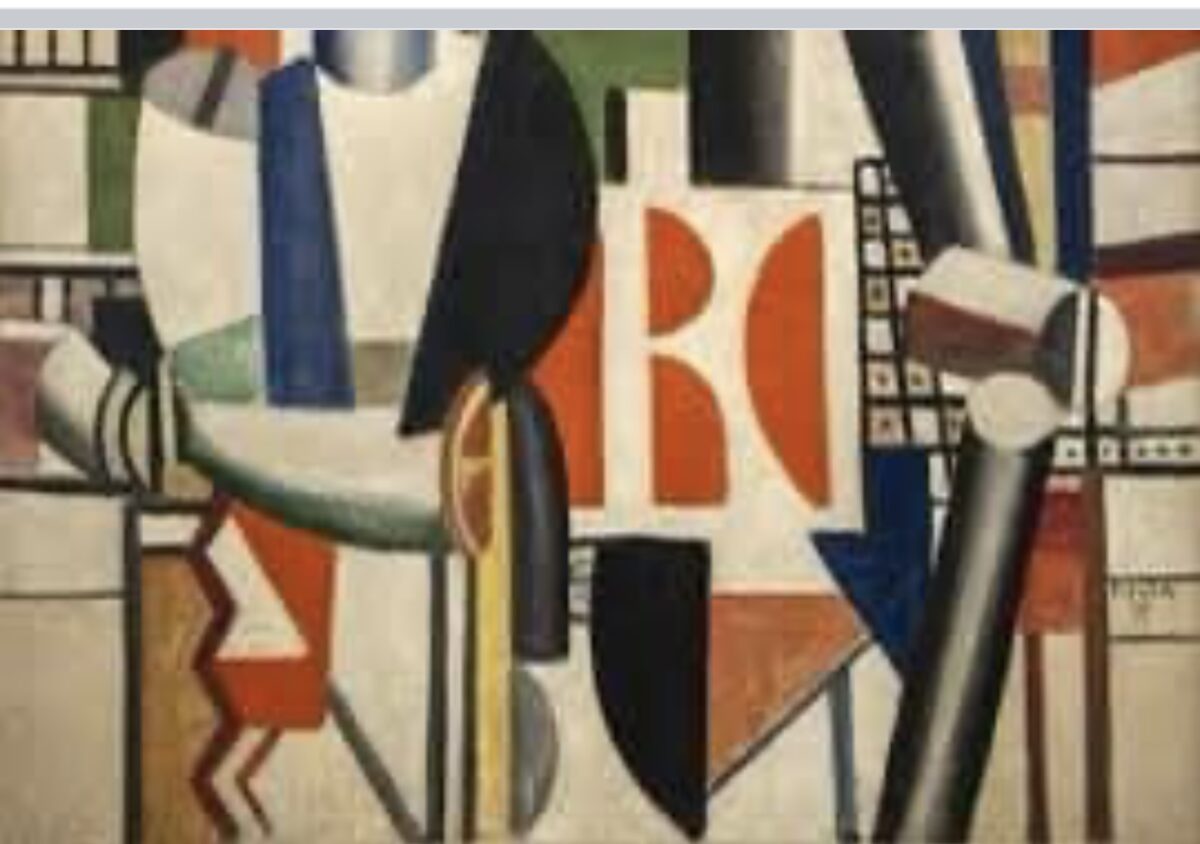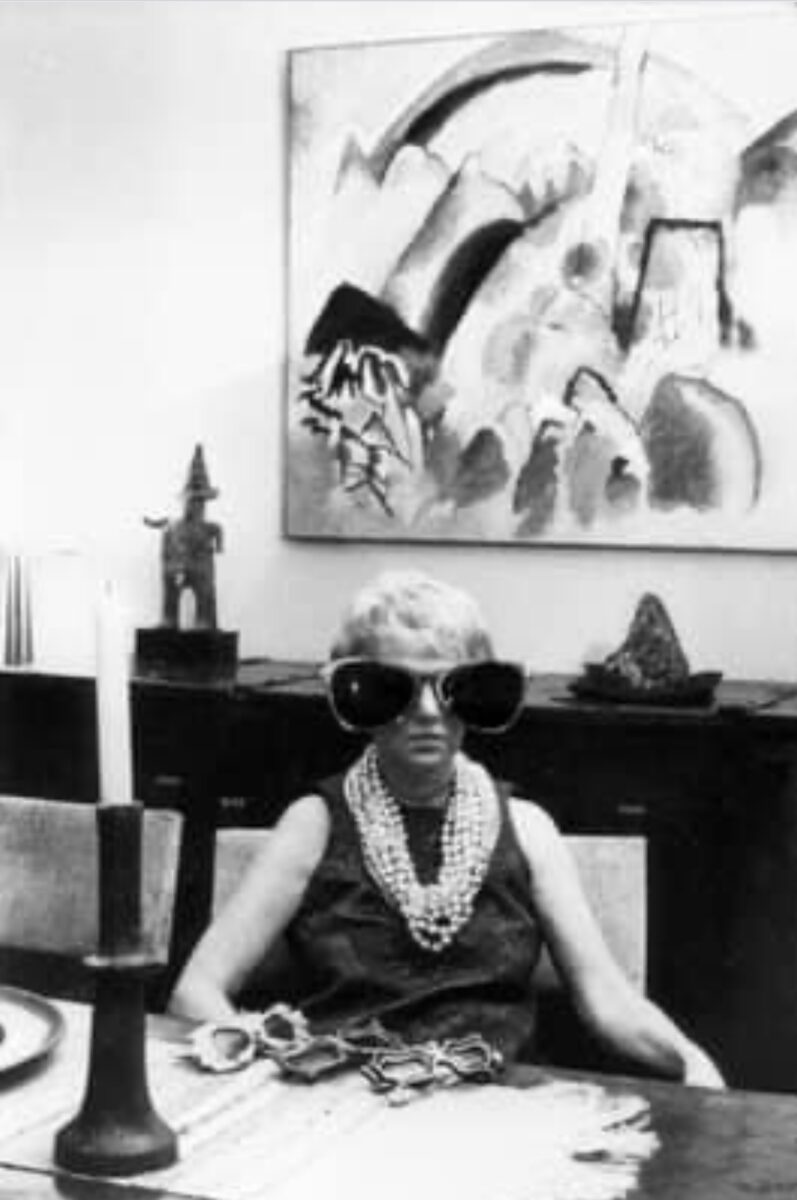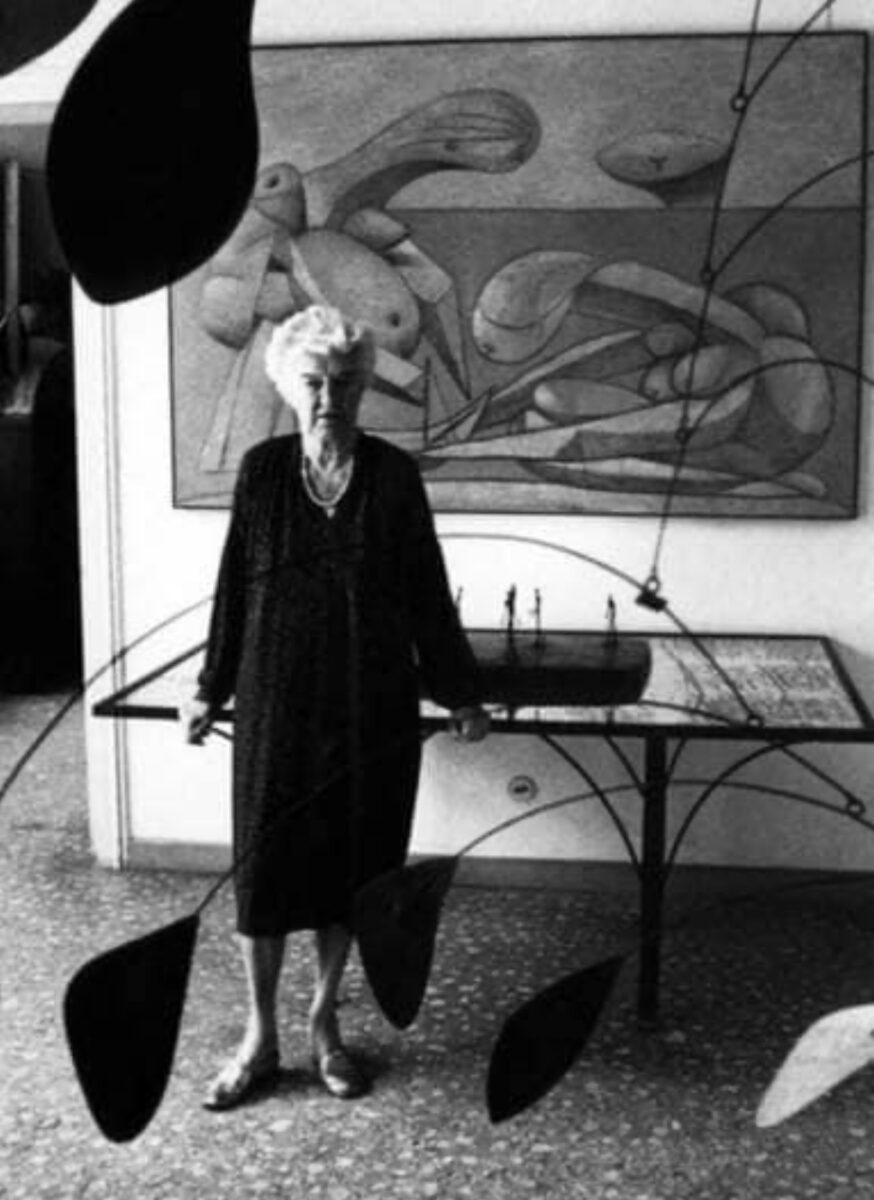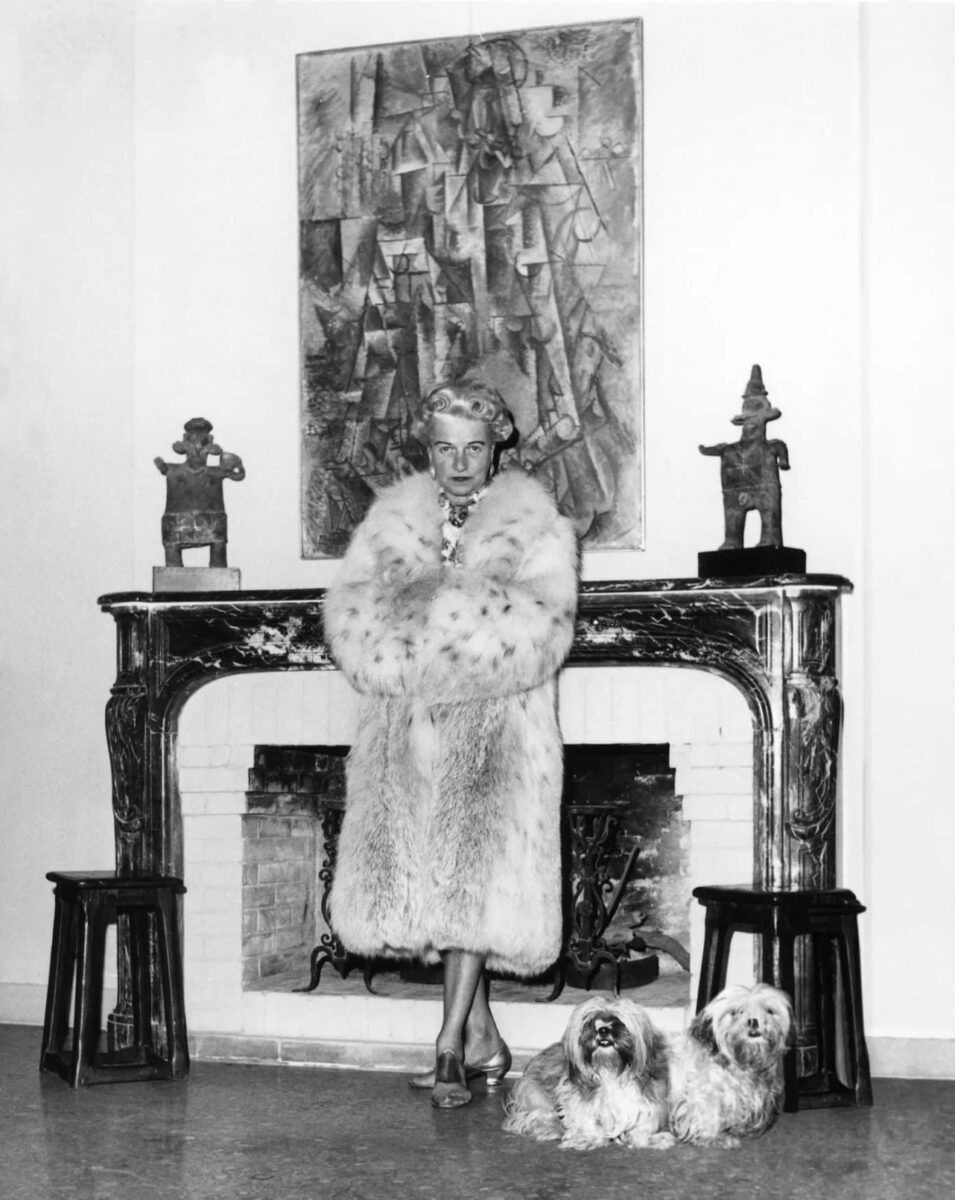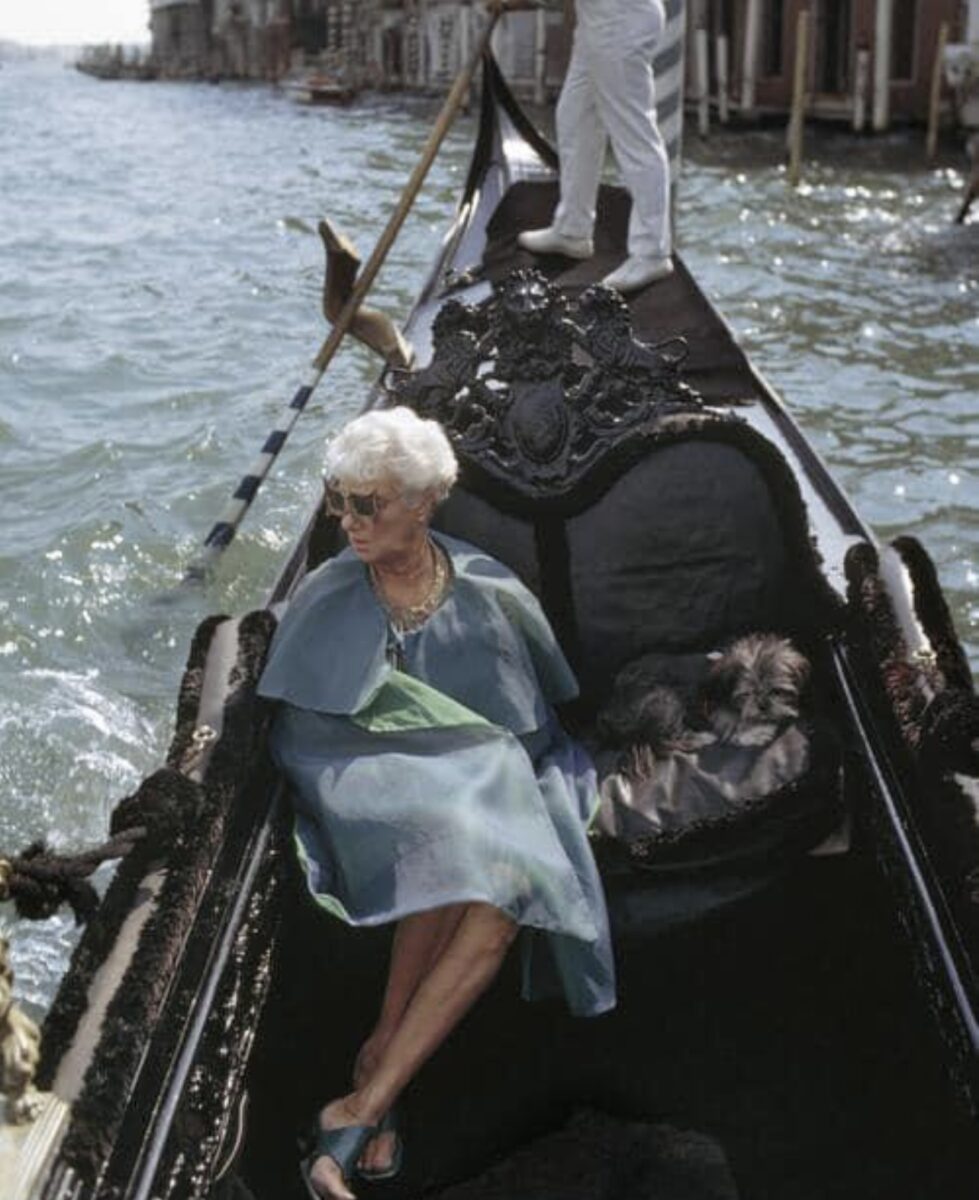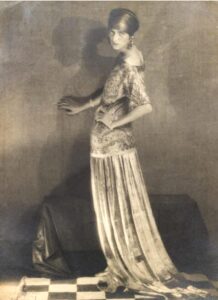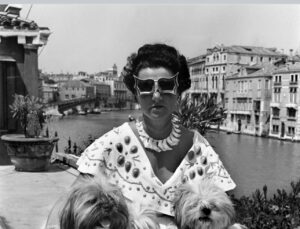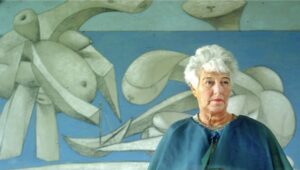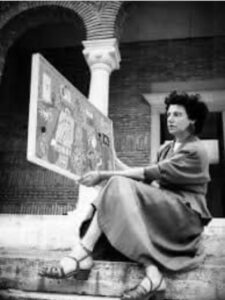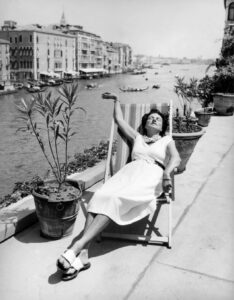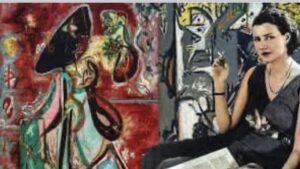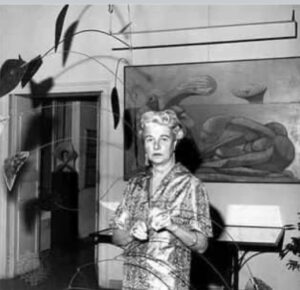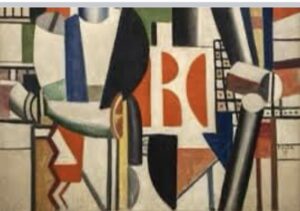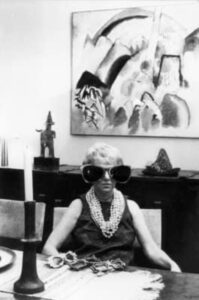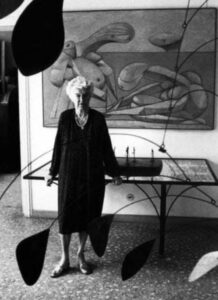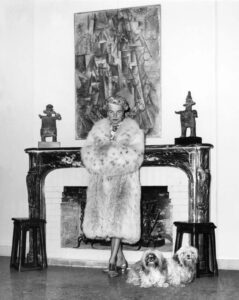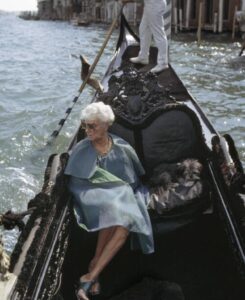 Peggy Guggenheim was an eccentric art collector (and Virgo), born August 26, 1898 to Florette Seligman, of the banking Seligmans, and Benjamin Guggenheim, of the mining Guggenheims. Art patronage seemed to run deep in the family, as did their pockets. Her uncle was Solomon R. Guggenheim (yes, that Solomon R. Guggenheim.)
Amassing one of the most extensive collections in the world, she did not consider herself a mere collector, and in her own words, "I dedicated myself to my collection. I made it my life's work. I am not an art collector. I am a museum."
However, Peggy considered herself a black sheep in the Guggenheim family. When her father died on the Titanic, his businesses lost some money, and, although her family's wealth still rivaled that of a small country, she felt poor in comparison to the rest of her family. In her youth, she rebelled against her bourgeois roots by shaving off her eyebrows.
Peggy received her inheritance at the age of 21 and started working as a shop assistant at the shop Sunwise Turn in Manhattan. Here, she adopted socialist ideals, further rejecting the wealth she was born into, and began her patronage of experimental art.
In 1920, she moved to Paris, befriending avant-garde writers and painters including Romaine Brooks, Djuna Barns, and Natalie Barney. At the age of 23, she lost her virginity to writer Laurence Vail, who was known as "the king of bohemians." They married in 1922, had two children, Sinbad and Peegan, and divorced in 1928. Her lasting legacy is the Peggy Guggenheim Collection in Venice, which holds the collection she amassed throughout her lifetime in the unfinished palazzo that she resided in, but before establishing the museum she owned several galleries.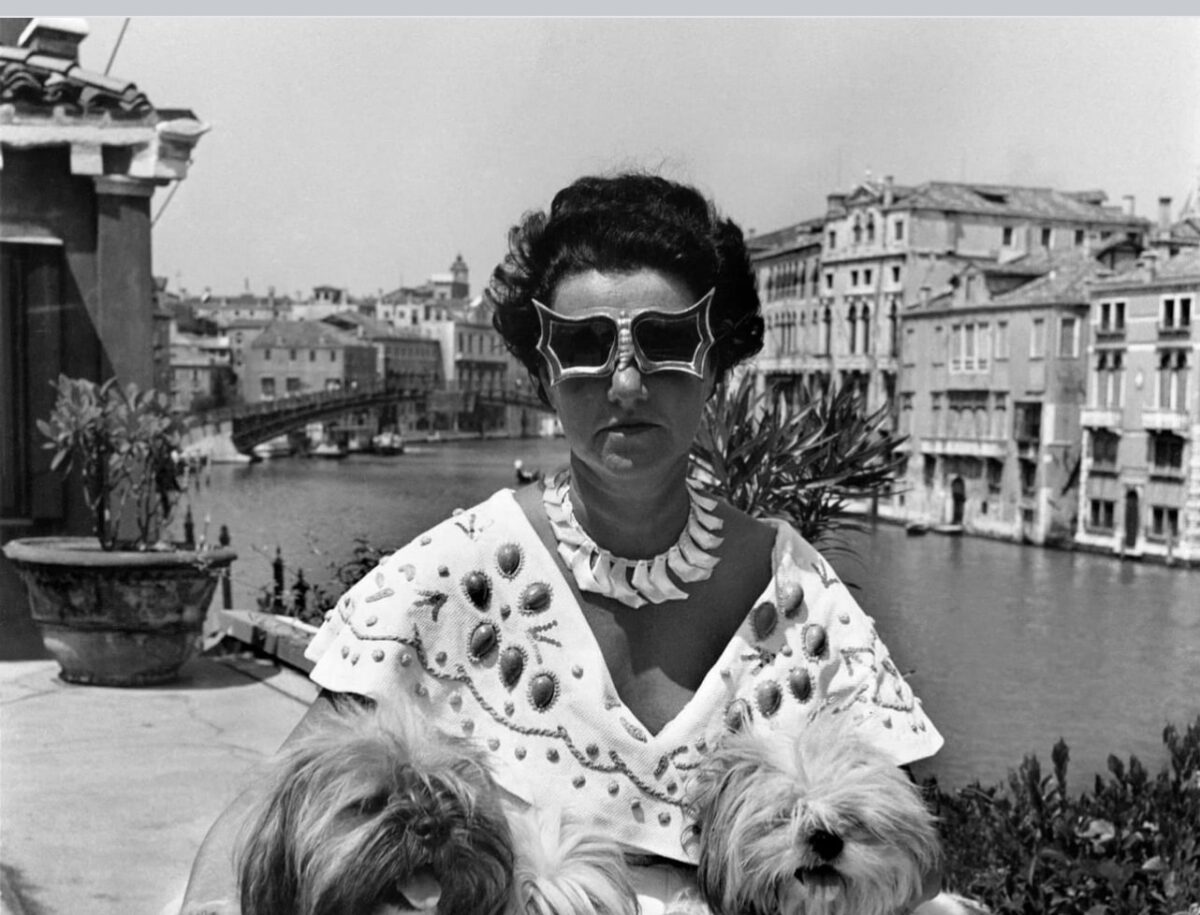 The Guggenheim Jeune was opened in 1938 in New York with the inheritance her mother left her. It was a modern art museum and, although critically acclaimed, ended up with a net loss. It was later rebranded as contemporary instead of modern, and Peggy began working with art historian Herbert Read on plans for a Museum of Modern Art in London. In 1939, after closing the Guggenheim Jeune, she returned to Paris with a shopping list of artworks in hand. However, World War II interrupted her plans. She was undeterred, aiming to buy a piece a day and at least one from every artist on the list Read gave her.
After the invasion of Paris in 1940, Peggy returned to New York, packing up her collection along with her casserole dishes and household bedding. In 1942 she married Max Ernst and opened the Art of this Century Gallery. The gallery set itself apart by being a mixture of a private collection and a public gallery, and it became quite popular for a non-commercial gallery. The architecture, designed by Frederick Keisler, was also unique. The paintings were mounted on the wall and patrons were encouraged to manipulate the displays and physically engage with the art. One critic commented on the gallery's intentions to "desanctify the art, treat it more like, say, books in a reading room."
Peggy often chose to help artists who were struggling and the controversial shows were intended to shock. One of the most notable exhibitions at the gallery is the 'Exhibition of 31 Artists'. The 31 artists were all women, most of which were her own personal friends and family. Also in attendance was Dorothea Tanning, the woman Ernst left her for, about which she later remarked that it should have been an exhibition of 30 instead of 31.
Peggy lived a pretty open life, releasing all the dirty details in her tell-all autobiography "Out of this Century." The title was a play on the phrase "art of this century" and the title of the original manuscript was "Five Husbands and Some Other Men." (LOL.) Alas, the book received negative reviews from critics who mocked her by referring to it as "Out of Her Head" instead. Rude.
Wanting a fresh start, she closed her gallery in 1947 and moved to Venice. In Venice, she was a celebrity. There, she was known for her whimsical dress, her signature butterfly sunglasses designed by Edward Melcarth, her posse of dogs that accompanied her everywhere, and her preferred method of transportation, the gondola.
She continued to collect art and was bestowed an Honorary Citizenship by the city of Venice. In 1951, she turned her house, the Palazzo Venier dei Leoni, into a public museum, and loaned her collection to museums across Europe and America. Currently, the Palazzo Vernier dei Leoni permanently houses the U.S. exhibition during the Venice biennale, is the second most visited museum in Venice, and the most visited museum of modern art in Italy.
~Abbey Li