THE WEALTHBRIEFING MENA AWARDS THE EXCELLENCE OF THE WEALTH INDUSTRY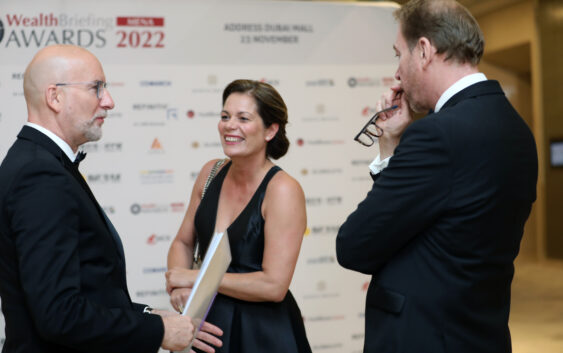 The 9th Annual WealthBriefing MENA Awards for Excellence 2022 was held at the luxurious Address, Dubai Mall on the 23rd November 2022. The WealthBriefing Award which sets organizations and individuals apart from their peers, awards exceptional and excellent talent, technology and company from the private banking and wealth management sector. The award is a tangible demonstration that the winners have something special to offer, as it continues the series of programmes, held in person, which the publisher of this news service has held around the world.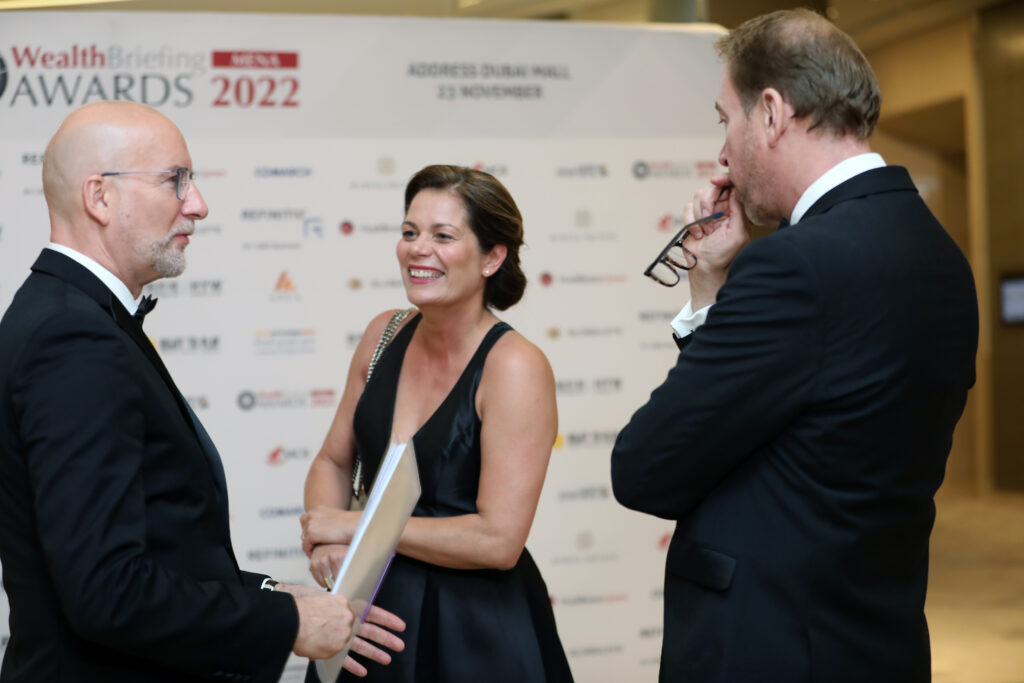 The private banking and wealth management sector is strongly evolving with adaption of technology in the Middle East region, with evidence of the rise in asset management industry size. The Middle East's Assets under Management (AuM) surged by 16 percent to $1.2 trillion, continued its strong growth trajectory in 2021, significantly above the ten-year growth average, a new report by Boston Consulting Group (BCG) indicated.
According to Capgemini Research Institute's World Wealth Report 2021, the population of high-net-worth individuals (HNWIs) in the Middle East region grew by 6.8% to 800,000, while their wealth soared by 10.7% to $3.2 trillion in 2020.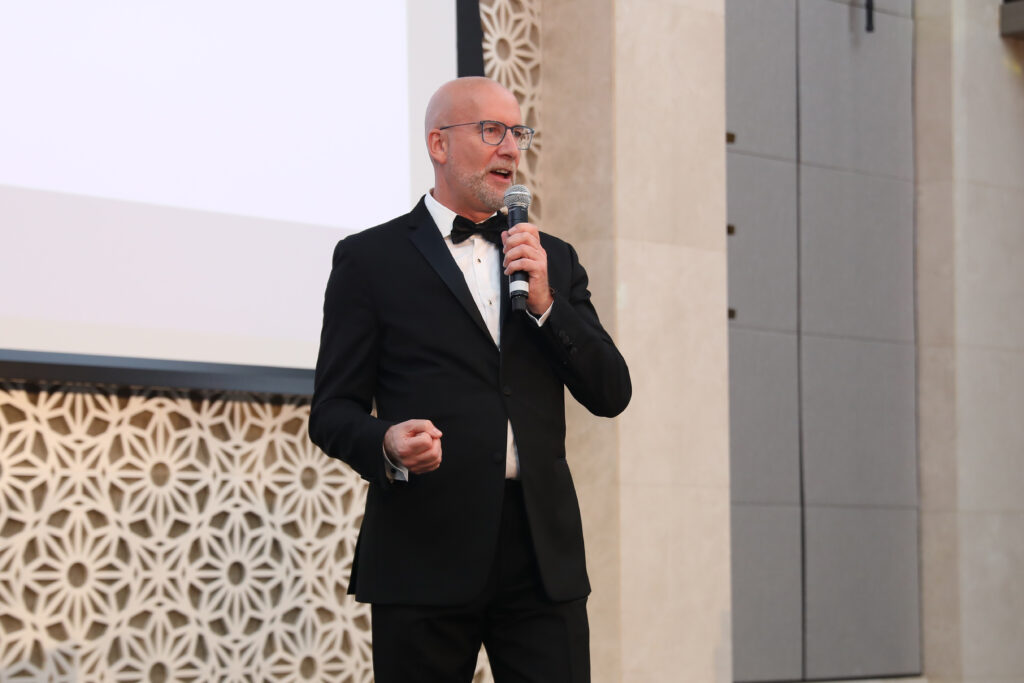 ClearView Financial Media's CEO, and Publisher of WealthBriefing, Stephen Harris, was the first to extend his congratulations to all the winners. He said: "The organisations and individuals who triumphed in these awards are all worthy winners. I want to extend my heartiest congratulations to the winners and those who have put so much work into each winning submission.
These awards were independently and expertly judged solely based on entrants' submissions and their responses to a number of specific questions, which were answered by focusing on the client experience rather than purely quantitative performance metrics. That is unique, and I believe, compelling feature. These awards recognize the best operators in MENA wealth management, with 'independence', 'integrity' and 'genuine insight' the watchwords of the judging process – such that the awards truly reflect excellence in MENA wealth management."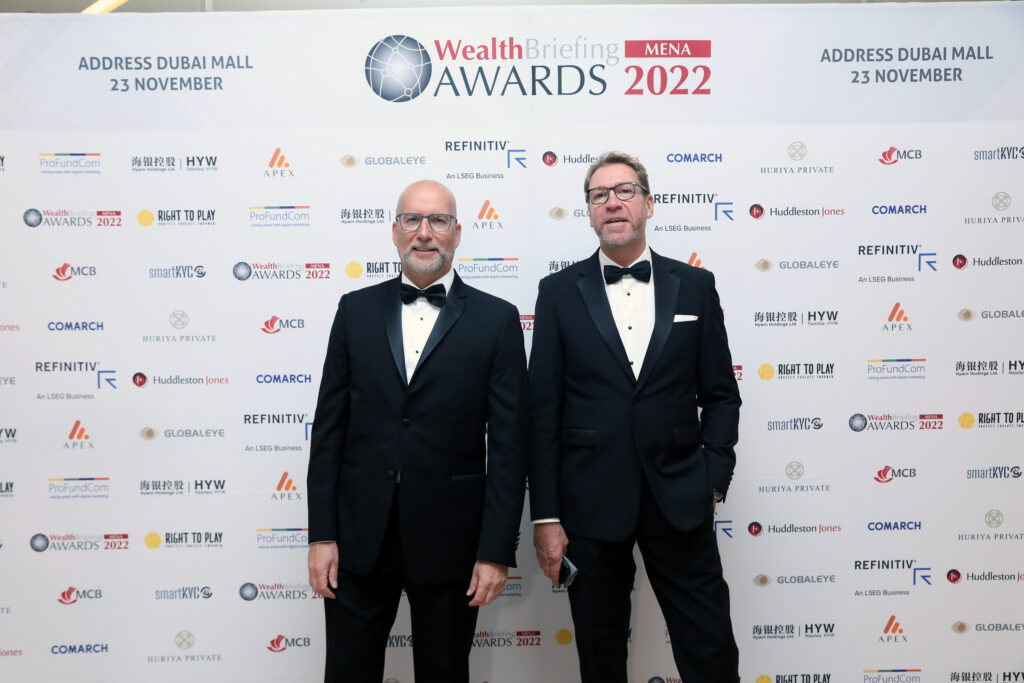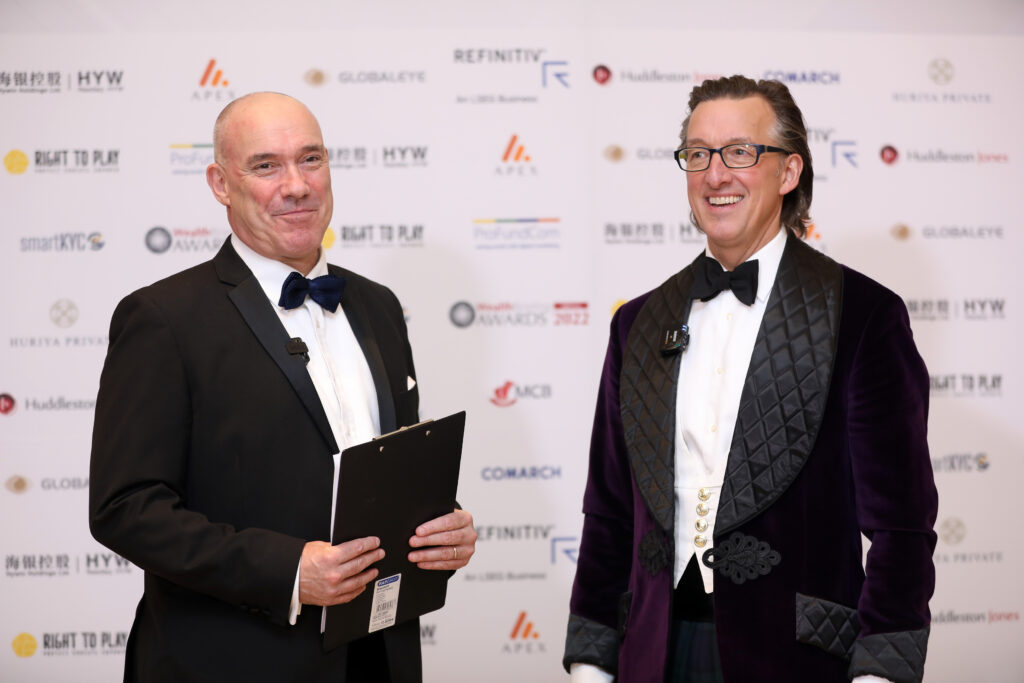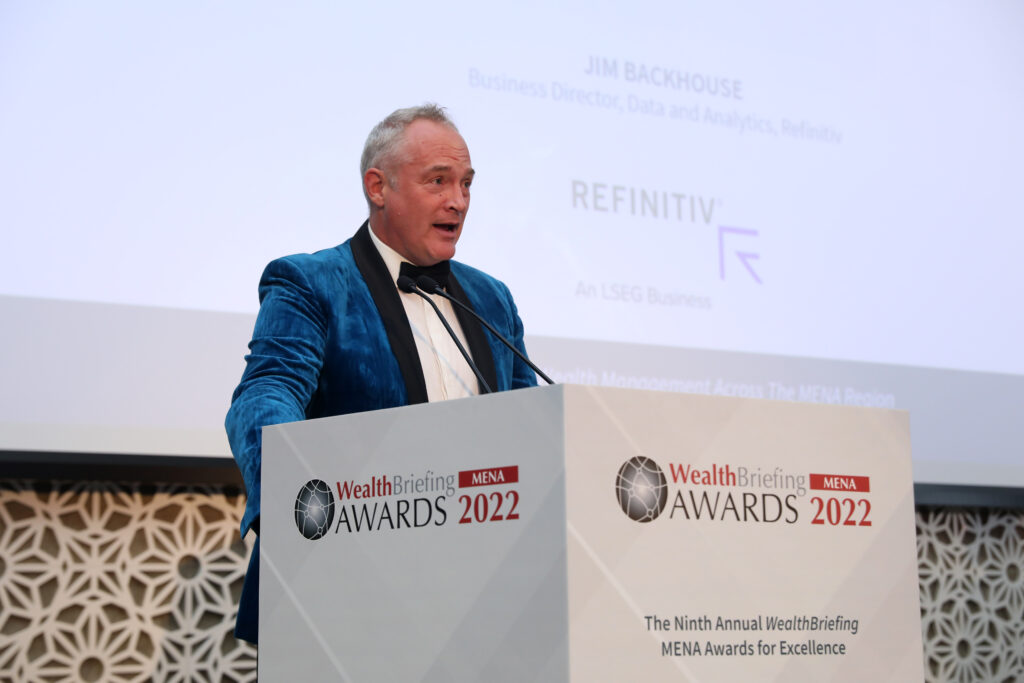 Mr. James Backhouse – Business Director, Data and Analytics – REFINITIV delivered the opening remarks and emphasizing on the importance of technology being adapted in the Wealth Management industry and the Private Banking Sector.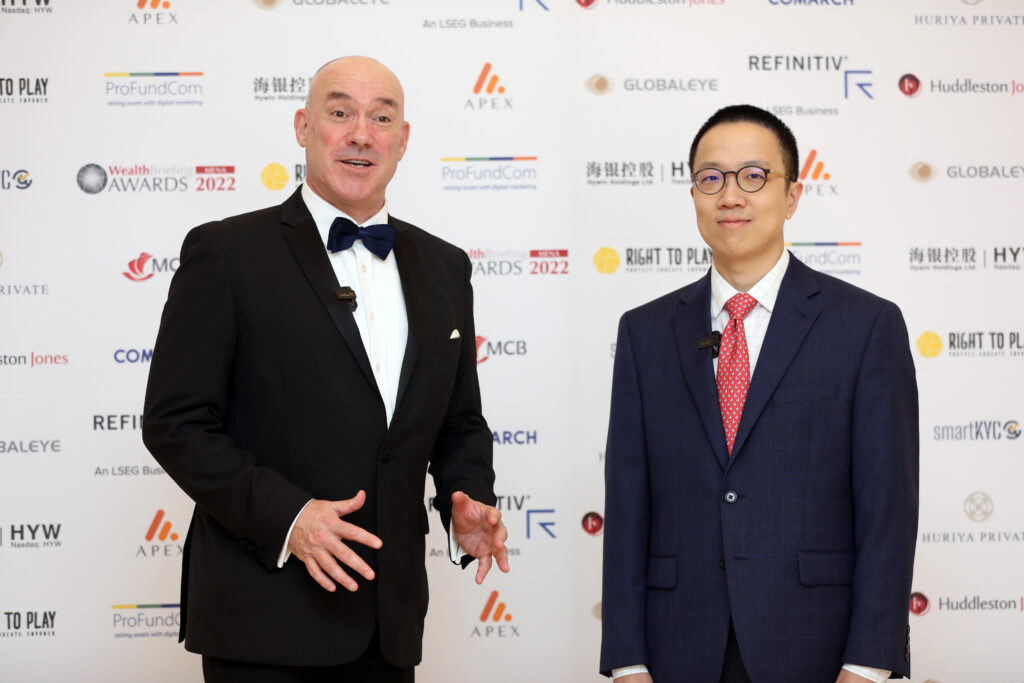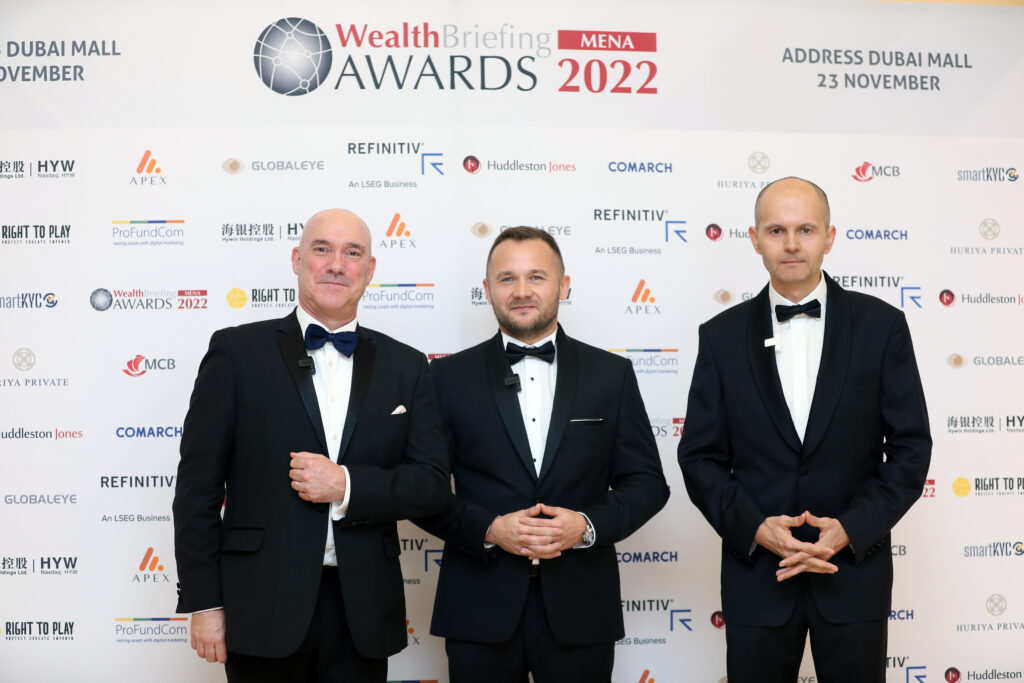 The award winners were announced at the gala dinner, as the winners celebrated their successes with the industry leaders, veterans, esteemed dignitaries, colleagues and peers.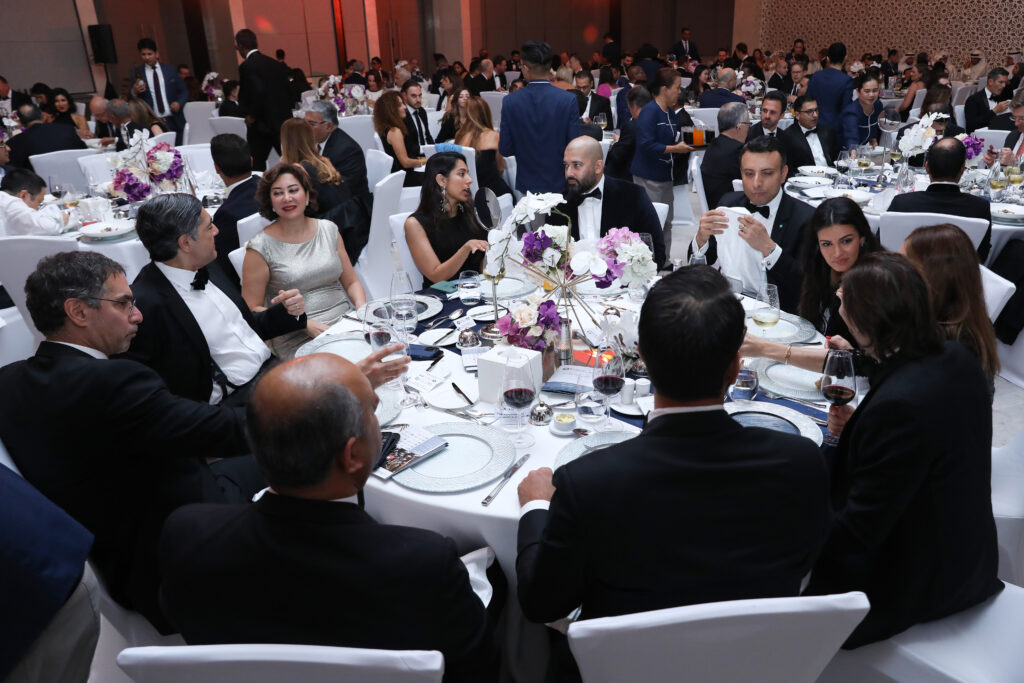 The group of industry experts judged the awards, and honored the best companies in the Middle East and Northern Africa, for their remarkable innovation and excellence through the year and for their distinctiveness, setting them apart from their competitors with an exceptional client centric focus.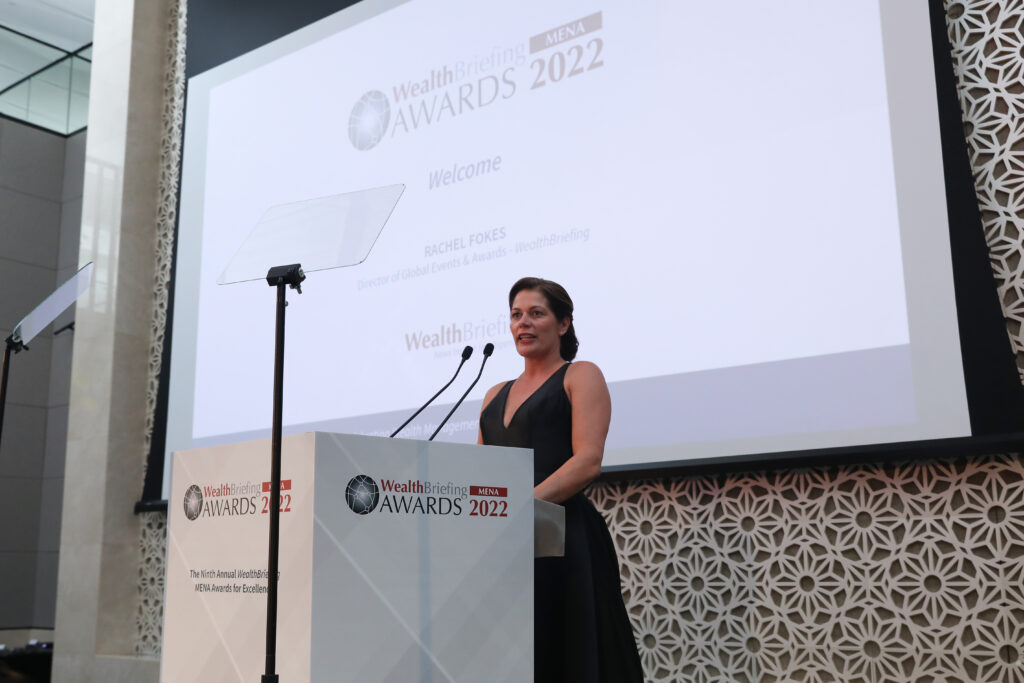 The welcome remarks was by Rachel Fokes – Dir – Global Events &d Awards – ClearView Financial Media Ltd.
The WealthBriefing Awards program is built on the independence of their judges, who are drawn from both private banks and trusted advisors to the sector, with integrity and genuine insight are critical and crucial to the judging process.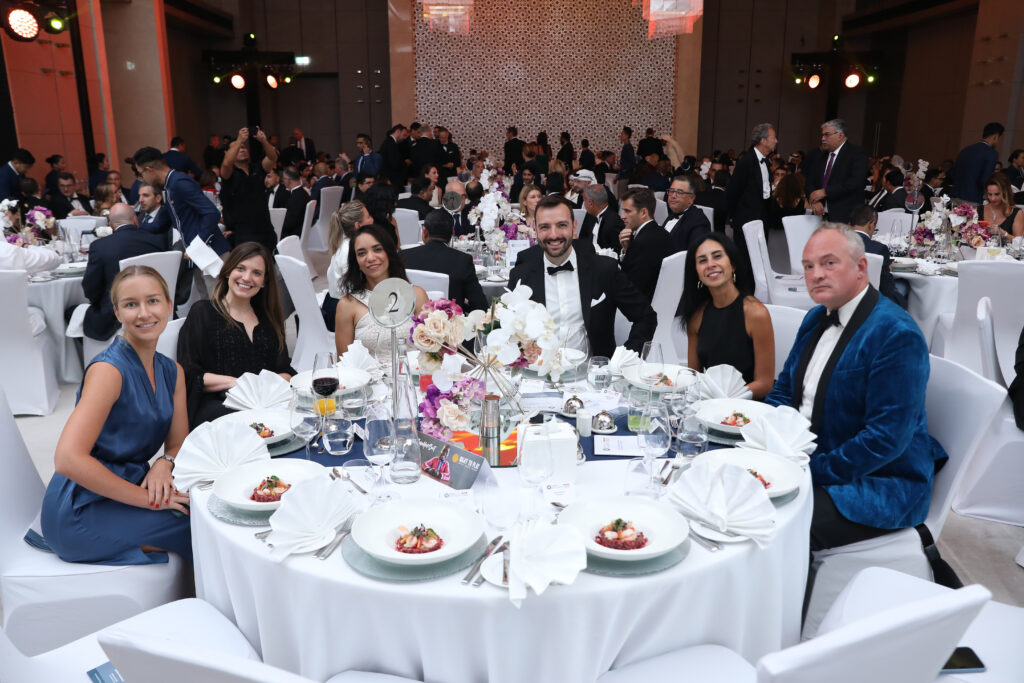 Each award category is subjected to a rigorous process before the judges select the ultimate winner, which are highly contested. This principled process makes WealthBriefing awards a benchmark for the private banking and wealth management industry. The WealthBriefing MENA Awards are part of a global programme run by WealthBriefing, its sister publications WealthBriefingAsia and Family Wealth Report, encompassing all of the world's major wealth management centres.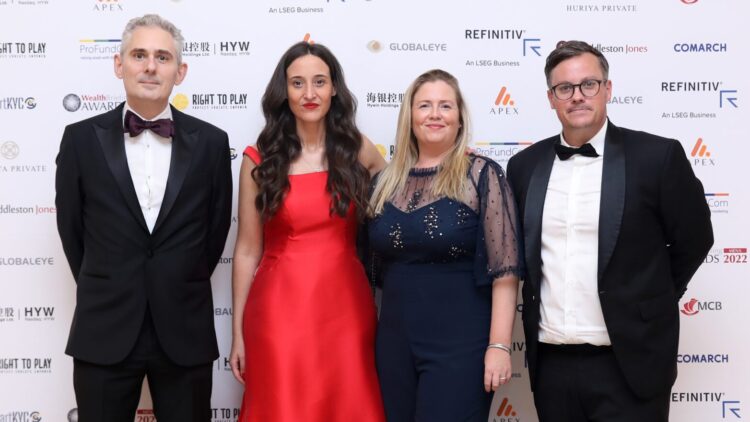 Few highlights of the award winners :
JTC won two awards in the Annual WealthBriefing MENA Awards for Excellence 2022, selected as the winner in the categories for 'Independent Trust or Fiduciary Company' and 'Wealth Management Rising Star Under 40', which was awarded to Alia Haskouri, Director, Head of UAE.
Iain Johns, Group Head of Private Client Services, JTC, said: "Being selected as the best independent trust or fiduciary company is a testament to the strength of our team in the MENA region and to JTC's dedication to outstanding service. We have witnessed considerable growth over the last few years in the Middle East market, including the opening of our office in Abu Dhabi last year, and it is pleasing to see these exciting developments being celebrated.
"Congratulations also to Alia who thoroughly deserves this recognition."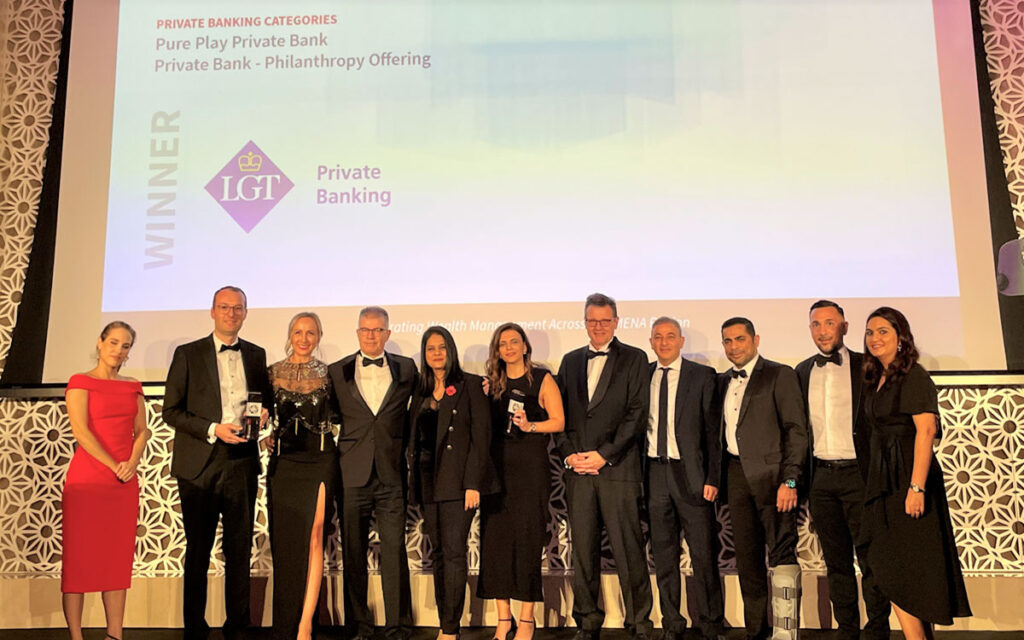 WealthBriefing awarded LGT with two accolades – one for the second consecutive year, LGT Middle East was named the best pure play private bank as well as the best private bank philanthropy offering.
"When highly qualified colleagues and experts appreciate and honor our company, our work and our offerings, it is a great confirmation that we are on the right track," said Sebastian Goeres Senior Executive Officer LGT Middle East. "It's an incentive to continue developing and improving – because we naturally want to continue impressing our customers with attractive offers and innovative products in the future."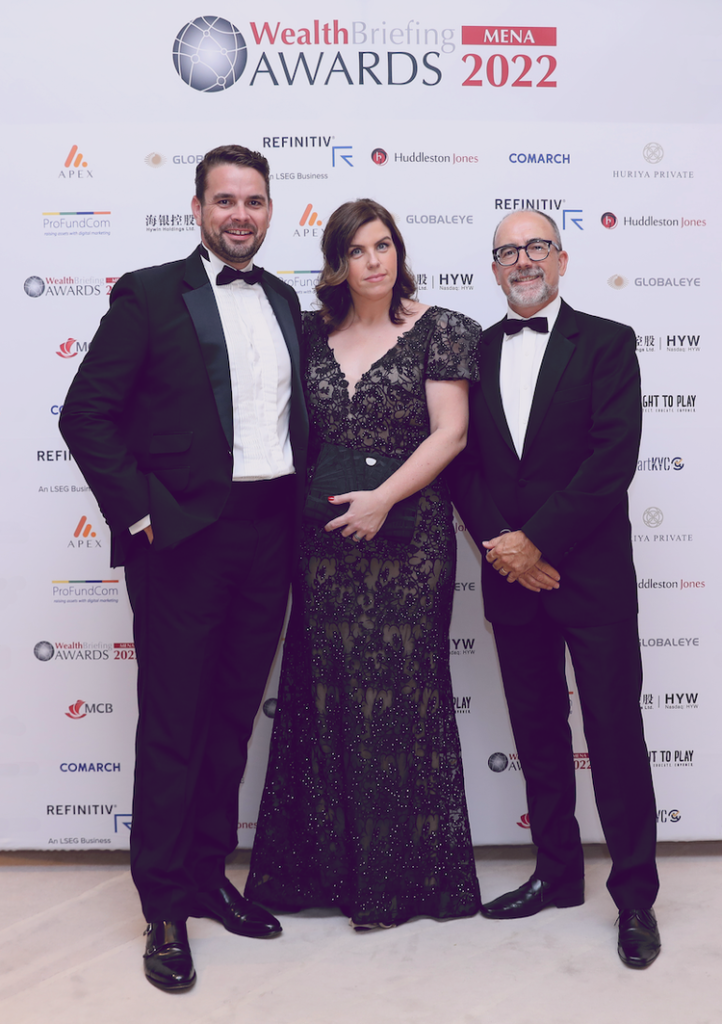 GSB was honoured with two prestigious WealthBriefing Awards, 'AuM Up To US$1 Billion' and 'Best External Asset Manager (EAM) Newcomer' at the Ninth Annual WealthBriefing MENA Awards 2022 ceremony.
Commenting on the win, CEO of GSB, Ross Whatnall, said, "This is a fantastic achievement for GSB and recognizes our hard work over the past year to become one of the most respected wealth managers. Our team is dedicated to testament to their commitment. I want to thank everyone at GSB for their dedication to making us one of the best in our field."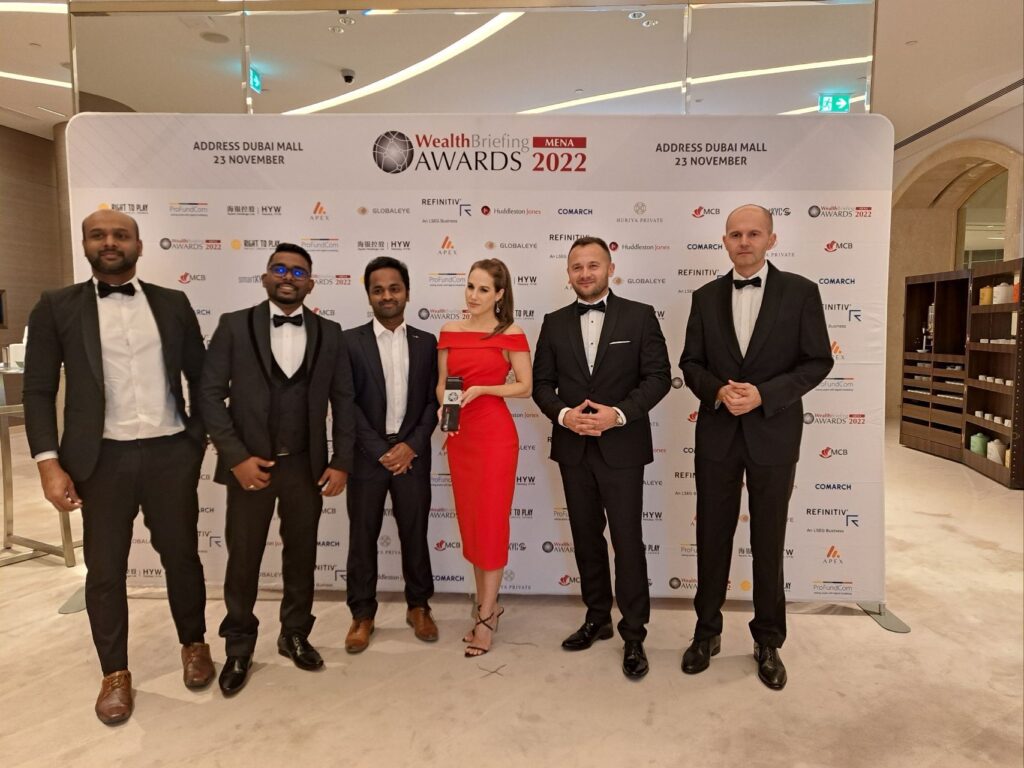 Comarch was awarded the 'Most Innovative Use of Artificial Intelligence' at the Ninth Annual WealthBriefing MENA Awards 2022.
Its technology can be used not only for recommending new investment products, but also recommending actions for the advisor to take, such as generating investment ideas.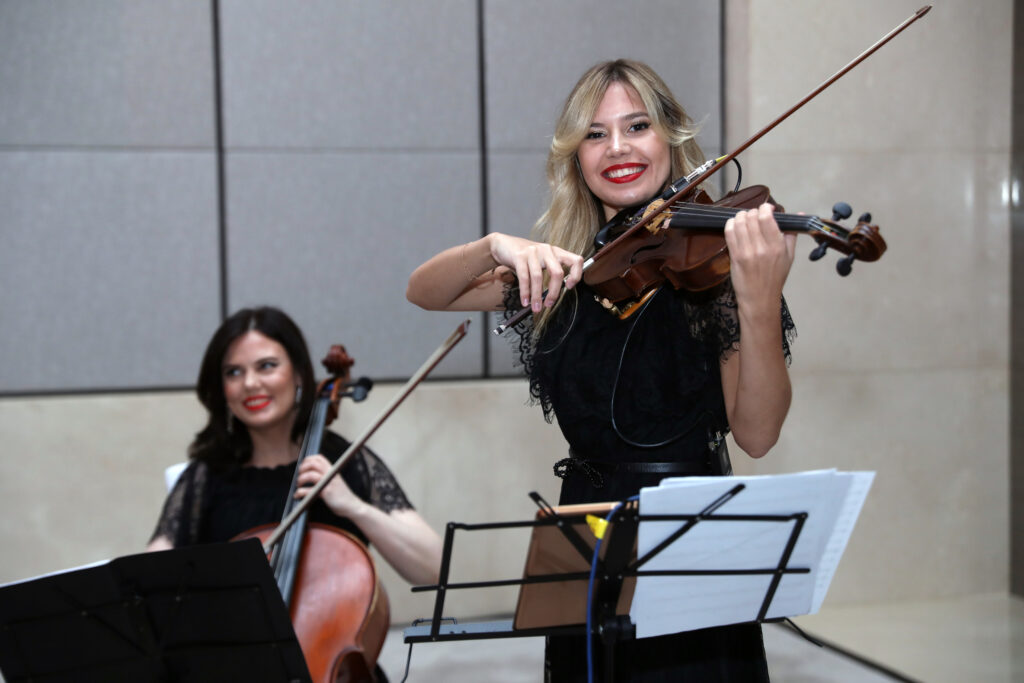 The guests enjoyed the beautiful music played by the violinist, harpist and on keyboard, mingling with guests and sipping on some fine wine.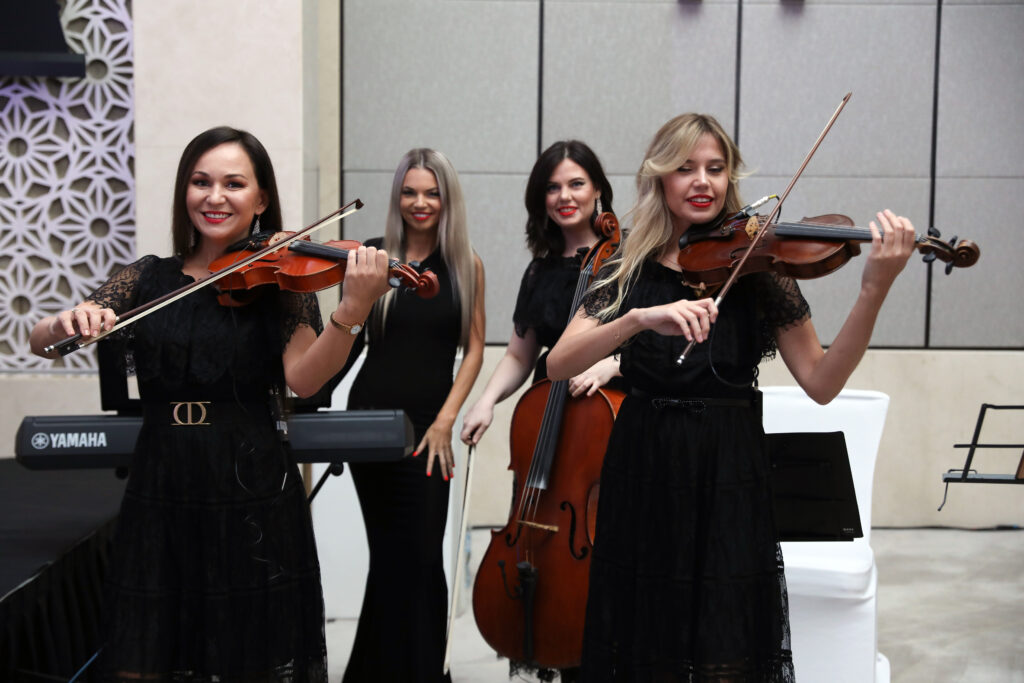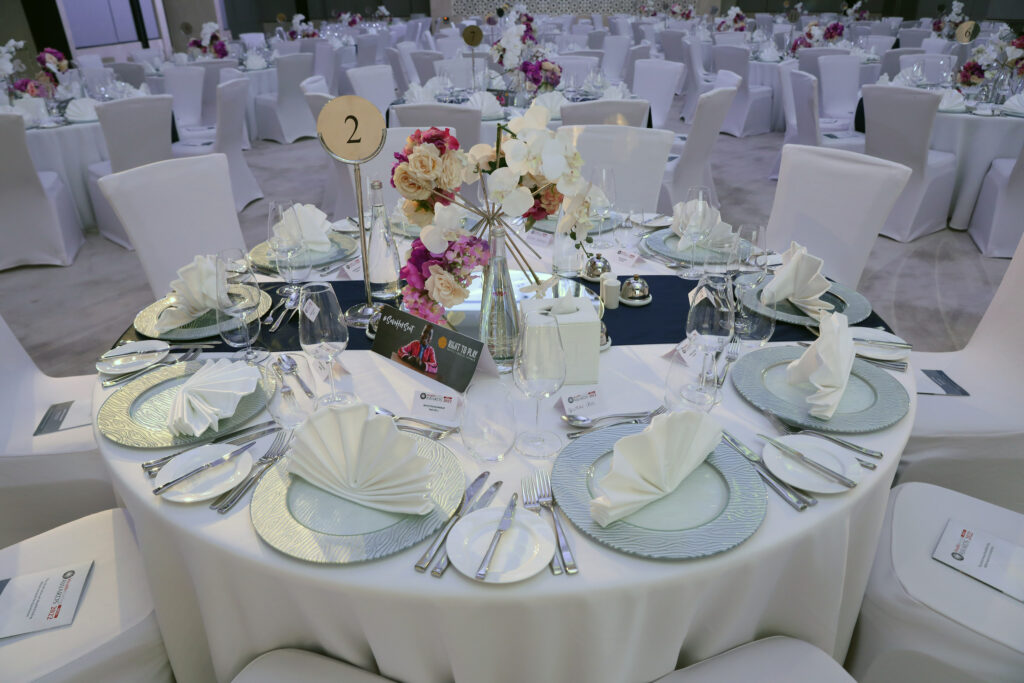 The luxurious banquet tables with beautiful setting, white table Linens, gorgeous floral installations, designer crockery & cutlery, and the luxury fabrics, paired with stylish banqueting chairs. Ceremony Decor at its best!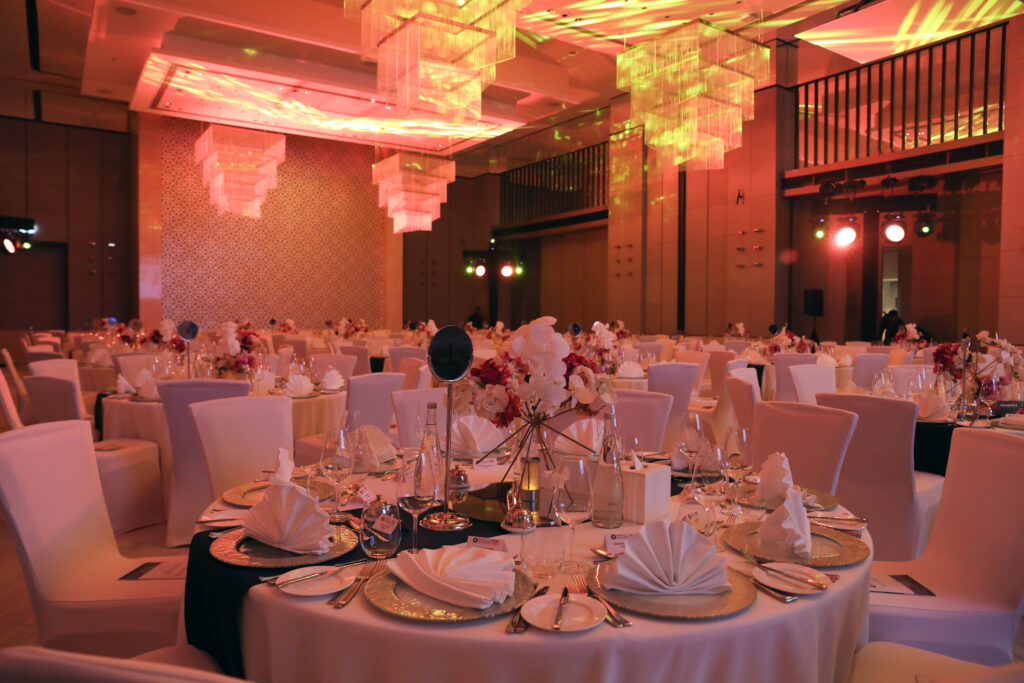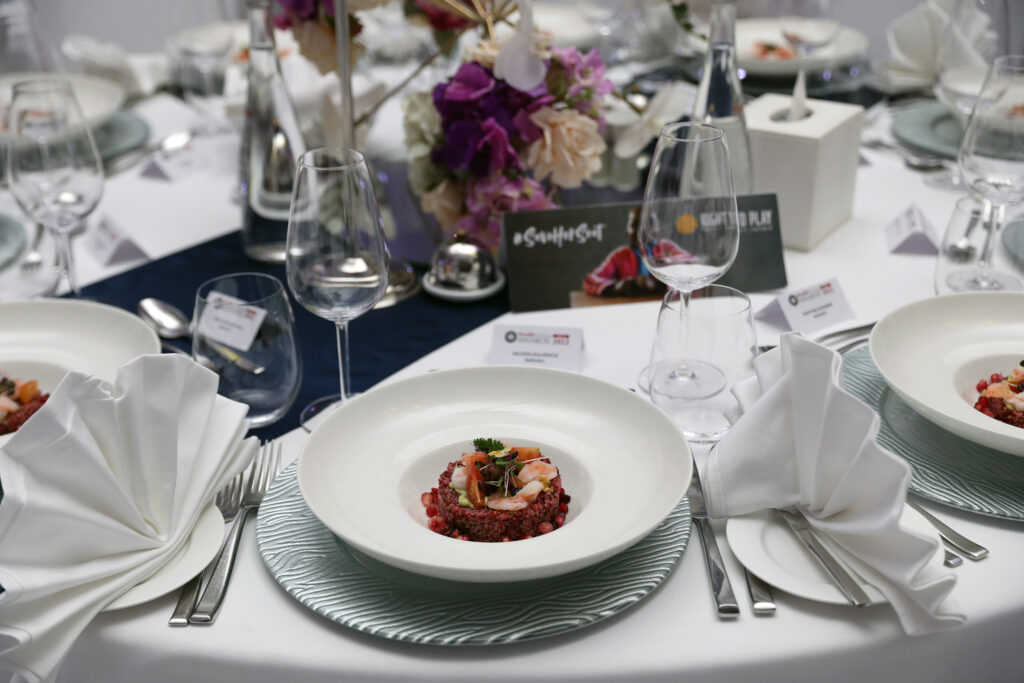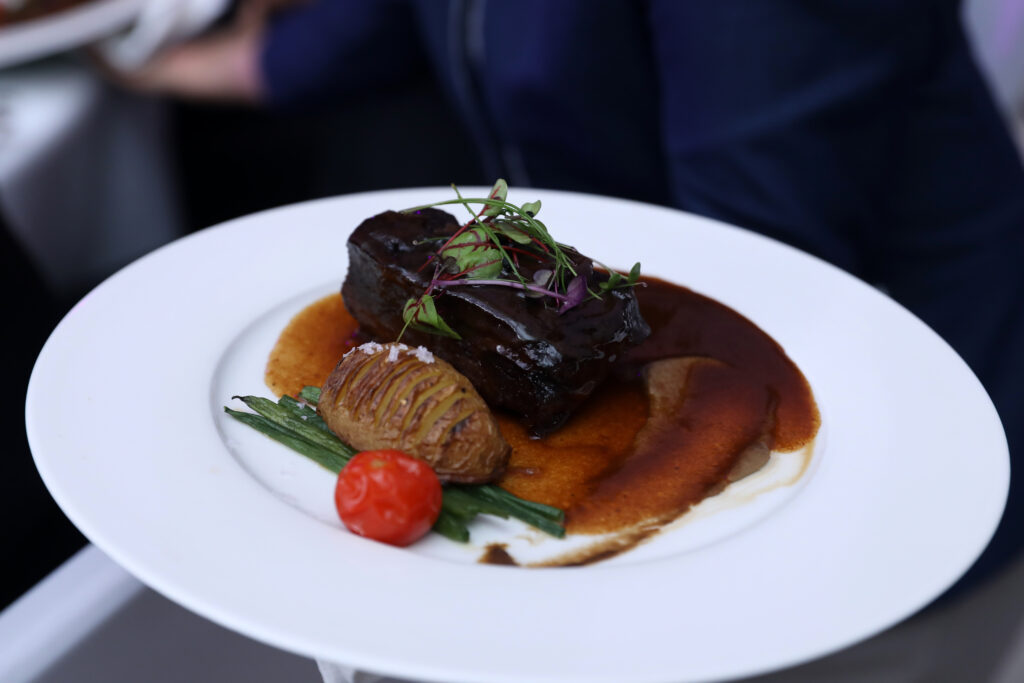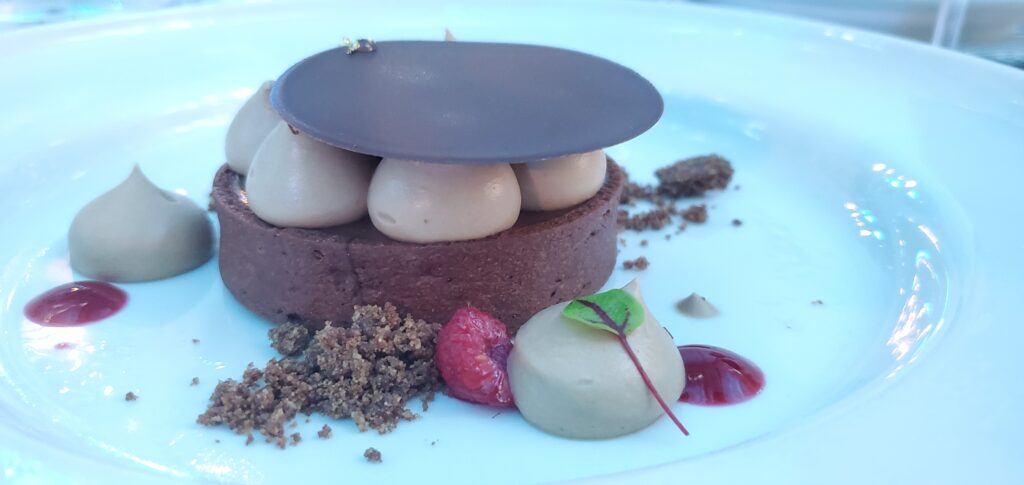 W I N N E R S
EAM CATEGORIES
OVERALL EXTERNAL ASSET MANAGER
Mabledon Capital Limited
AUM UP TO US $1 BILLION
GSB Capital
EXTERNAL ASSET MANAGER (EAM) NEWCOMER
GSB Capital
PRIVATE MARKETS PROGRAMME
Picard Angst MEA
LEADING FEMALE EXECUTIVE
Nour Tassabehji – CdR Capital Limited
CEO
Bhavnesh Thakkar – Taurus Wealth Advisors Limited
PRIVATE BANKING CATEGORIES
PRIVATE BANK – MENA REGION
BNP Paribas Wealth Management
OVERALL INTERNATIONAL PRIVATE BANK (HQ OUTSIDE MENA REGION)
Lombard Odier
ASIA-BASED PRIVATE BANK ACTIVE IN MENA
Bank of Singapore
BOUTIQUE PRIVATE BANK
Nedbank Private Wealth
PURE PLAY PRIVATE BANK
LGT Middle East
PRIVATE BANK SERVICING THE EXPAT COMMUNITY
BNP Paribas Wealth Management
PRIVATE BANK SERVICING CLIENTS WITH INVESTABLE ASSETS OVER $25M
Citi Private Bank
PRIVATE BANK SERVICING NRI/NRP CLIENTS
Deutsche Bank
MOST PROMISING NEW PRIVATE BANK PROPOSITION
NPB (Middle East) Limited
PRIVATE BANK – OVERALL CLIENT SERVICE
Nedbank Private Bank
PRIVATE BANK – PHILANTHROPY OFFERING
LGT Middle East
PRIVATE BANK – ESG OFFERING
Barclays Private Bank
PRIVATE BANK – DISCRETIONARY PORTFOLIO MANAGEMENT (DPM) OFFERING
Barclays Private Bank
PRIVATE BANK – CREDIT PROVIDER
BNP Paribas Wealth Management
PRIVATE BANK – PRIVATE EQUITY OFFERING
Union Bancaire Privée
PRIVATE BANK – INVESTMENT MANAGEMENT PLATFORM
Citi Private Bank
SHARIAH-COMPLIANT WEALTH MANAGEMENT OFFERING
Lombard Odier
PRIVATE BANK – EXTERNAL ASSET MANAGER (EAM) PLATFORM
Mirabaud (Middle East) Limited
PRIVATE BANK WEALTH PLANNING TEAM
Cititrust MENA
INDIVIDUAL COUNTRY OR REGIONAL CATEGORIES
PRIVATE BANK OR WEALTH MANAGER SERVICING UNITED ARAB EMIRATES
Emirates NBD Private Banking
PRIVATE BANK OR WEALTH MANAGER SERVICING THE STATE OF KUWAIT
Kuwait Financial Centre "Markaz"
SERVICING TURKISH CLIENTS
Mirabaud (Middle East) Limited
INVESTMENT CATEGORIES
OVERALL PRIVATE BANK INVESTMENT TEAM
Mashreq Bank
MULTI-FAMILY OFFICE (MFO)
Branford Capital Limited
INVESTMENT MANAGEMENT CATEGORIES
OVERALL FUND MANAGER – REGIONAL AND/OR GLOBAL REACH
REYL Finance (MEA) Ltd.
STRUCTURED PRODUCT PROVIDER
Picard Angst MEA
REAL ESTATE INVESTMENT PROPOSITION OR SERVICE
BNP Paribas Wealth Management
PRIVATE EQUITY OFFERING
Mirabaud (Middle East) Limited
PRIVATE MARKET OFFERING
Globaleye
ALTERNATIVES OFFERING
Picard Angst MEA
FAMILY OFFICE CATEGORIES
WEALTH MANAGER SERVICING FAMILY OFFICES
BNY Mellon Wealth Management
INSURANCE SERVICES TO UHNW FAMILIES
Globaleye
GLOBAL CUSTODIAN FOR MENA FAMILY OFFICES
Northern Trust, Global Family & Private Office
TECHNOLOGY CATEGORIES (NON-BANKING COMPANIES)
FRONT-OFFICE SOLUTION
Refinitiv
ON-BOARDING SOLUTION
SS&C Advent
COMPLIANCE/REGTECH SOLUTION
Masttro
DATA PROVIDER
Refinitiv
INNOVATIVE WEALTH MANAGEMENT CLIENT SOLUTION
swissQuant Group AG
CLIENT REPORTING SOLUTION
FundCount
MOST INNOVATIVE OVERALL FINTECH SOLUTION
Masttro
INNOVATIVE USE OF ARTIFICIAL INTELLIGENCE
Comarch
TRUST COMPANY CATEGORIES
INDEPENDENT TRUST OR FIDUCIARY COMPANY
JTC
TRUST AND FIDUCIARY COMPANY WITH HEADQUARTERS OUTSIDE MENA REGION
Vistra Middle East
FAMILY OFFICE ADVISORY OFFERING
M/HQ
FAMILY OFFICE SERVICE PROVISION
Ocorian
SUCCESSION AND ESTATE PLANNING
M/HQ
FOUNDATION CREATION
M/HQ
PRIVATE CLIENT & CONSULTANCY CATEGORIES
LEGAL ADVICE PROVISION FOR UHNW INDIVIDUALS, FAMILIES OR WEALTH MANAGERS
Al Tamimi & Company
ACCOUNTING PROVISION FOR SERVICING PRIVATE CLIENTS
PwC Middle East Entrepreneurial Private Business & Family Office
ESTATE PLANNING SERVICE
PwC Middle East Entrepreneurial Private Business & Family Office
FAMILY OFFICE ADVISORY OFFERING
First Abu Dhabi Bank
FAMILY OFFICE GOVERNANCE SERVICE PROVISION
PwC Middle East Entrepreneurial Private Business & Family Office
SPECIAL WEALTH MANAGEMENT CATEGORIES
INTERNATIONAL FINANCIAL CENTRE (IFC)
Jersey Finance
GLOBAL CITIZENSHIP/IMMIGRATION PROGRAM OFFERING
Huriya Private
MOST INNOVATIVE WEALTH MANAGEMENT MODEL
Standard Chartered Bank
INSURANCE PLATFORM FOR THE WEALTH MANAGEMENT SECTOR
Globaleye
LEADERSHIP AND INDIVIDUAL CATEGORIES
LEADING WOMAN IN WEALTH MANAGEMENT
Maria-Gabriella Burgio-Chiappa – HSBC Private Bank
WEALTH MANAGEMENT RISING STAR UNDER 40
Alia Haskouri – JTC
LEADING INDIVIDUAL
Neil Louis De Sousa – HSBC Private Bank
LIFETIME ACHIEVEMENT
Tim Denton – Habib Bank AG Zurich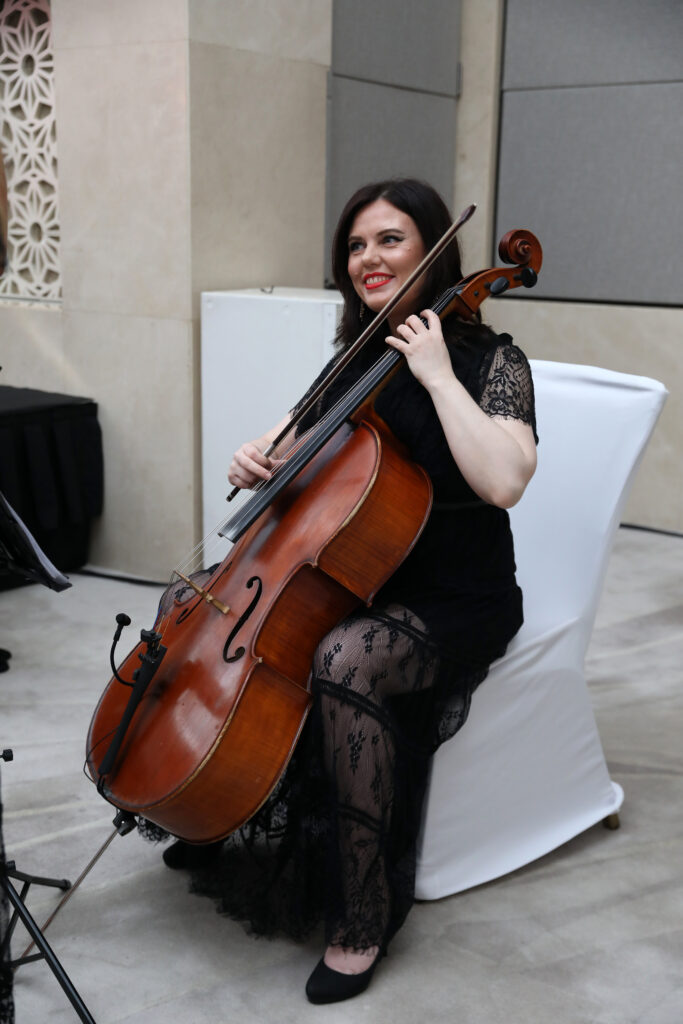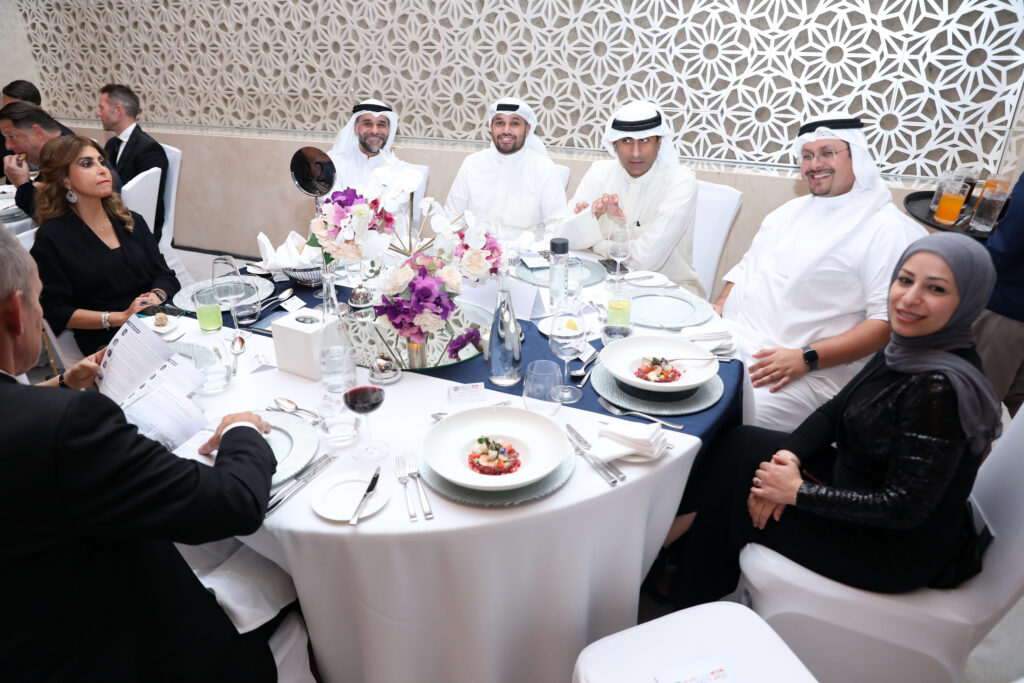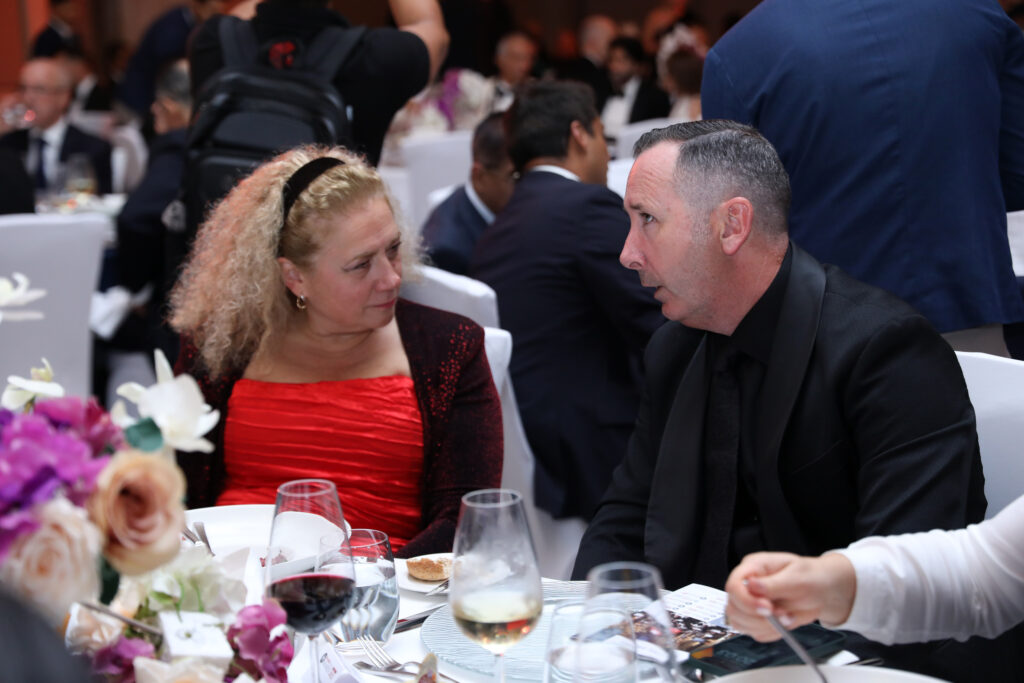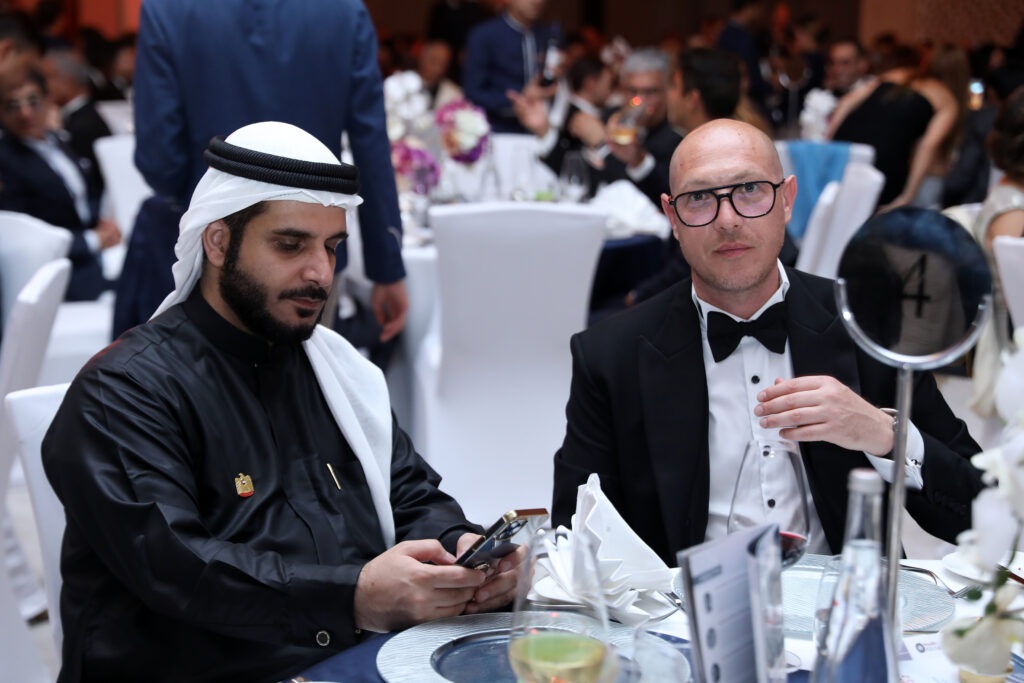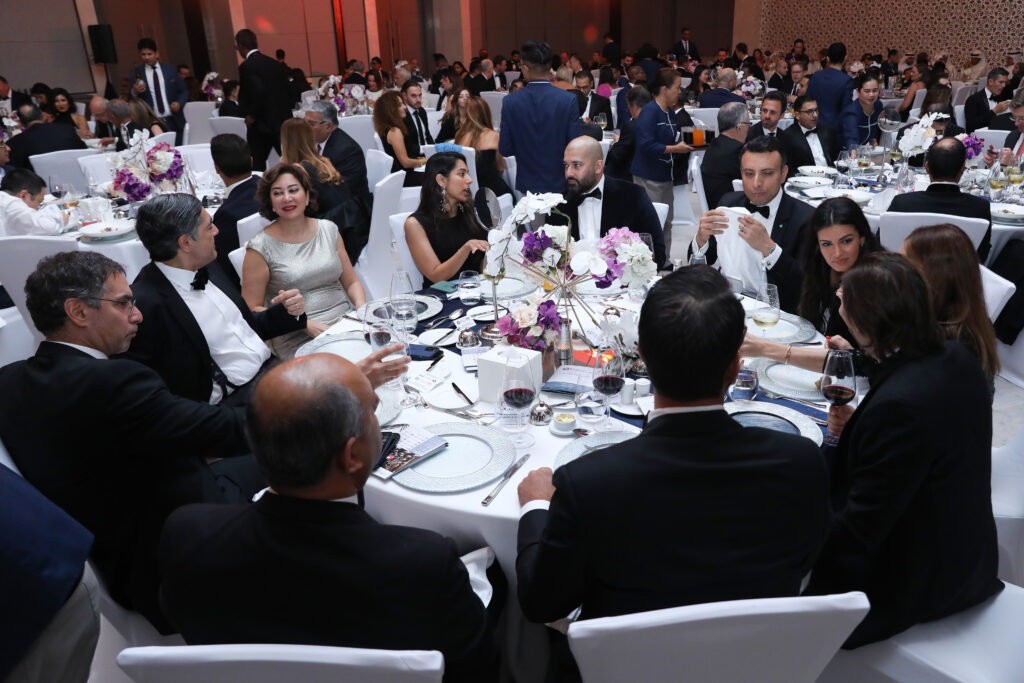 ClearView Financial Media was founded by CEO, Stephen Harris in 2004, to provide high quality 'need to know' information for the discerning private client community. London-based, but with a truly global focus, ClearView publishes the WealthBriefing group of newswires, along with research reports and newsletters, while also running a pan-global thought-leadership events programme.
With teams based in London, Singapore, Switzerland, US, South Africa and the Philippines, the company is one of the fastest-growing media groups serving the financial services sector.