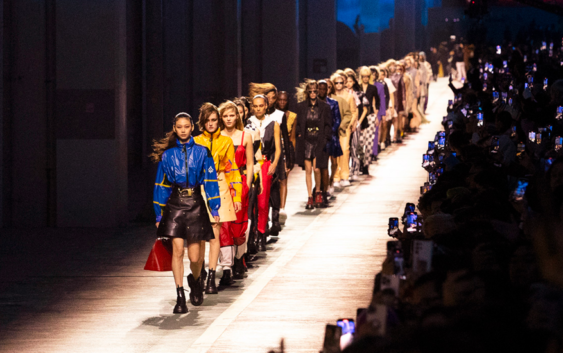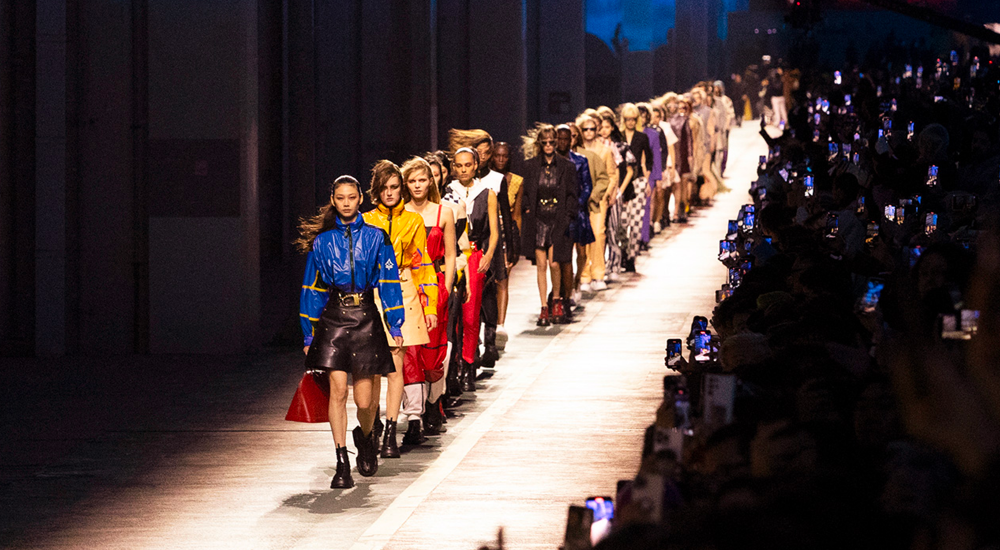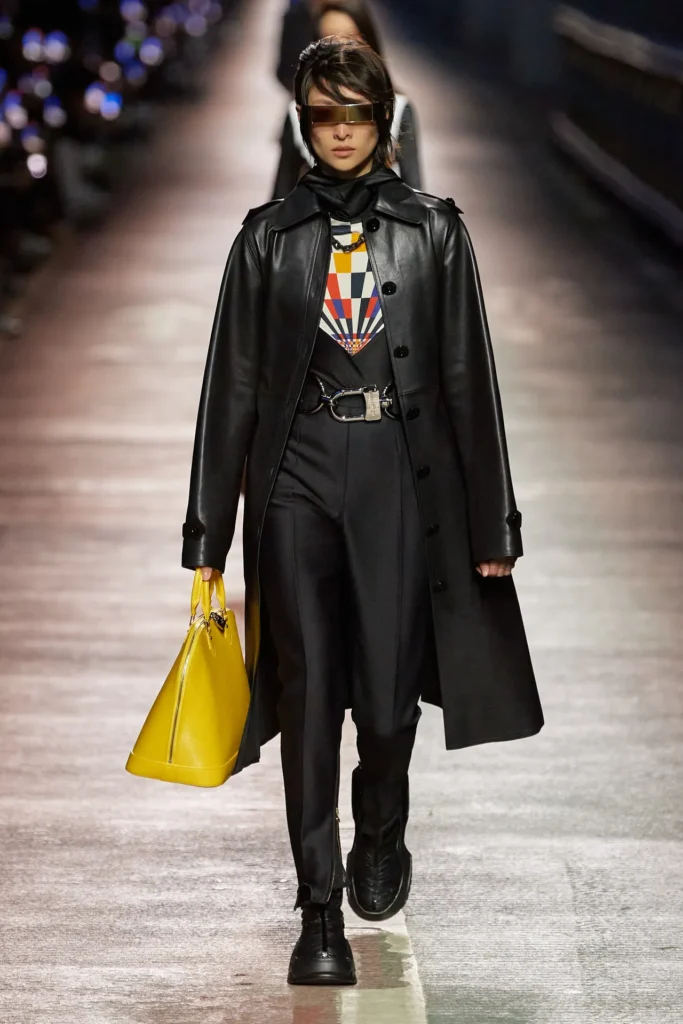 The pre-fall 2023 women's collection of Louis Vuitton was presented as a tribute to the long-standing relationship between the French fashion house – LV and South Korea, with the Artistic Director of Louis Vuitton Women's Artistic Director, Maishe Ghesquiere, paying homage to the city's vibrant culture and innovative spirit.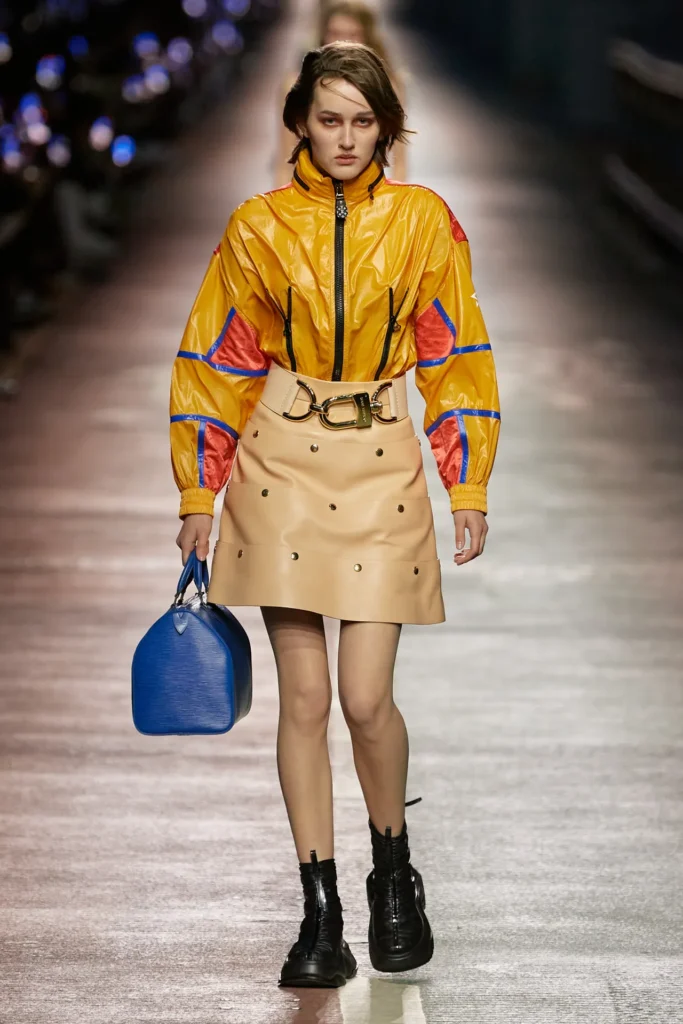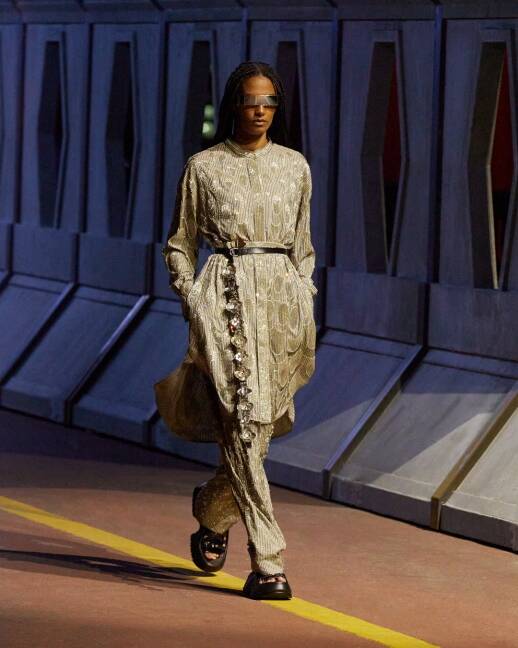 "I've been thinking about it for a while: South Korea's atmosphere suits me," Nicolas Ghesquière. "It's a feat of civil engineering that creates the illusion of disappearance-reappearance," Ghesquière added. "For Seoulites, it's a living monument. It's an inspiring place." to stage a show."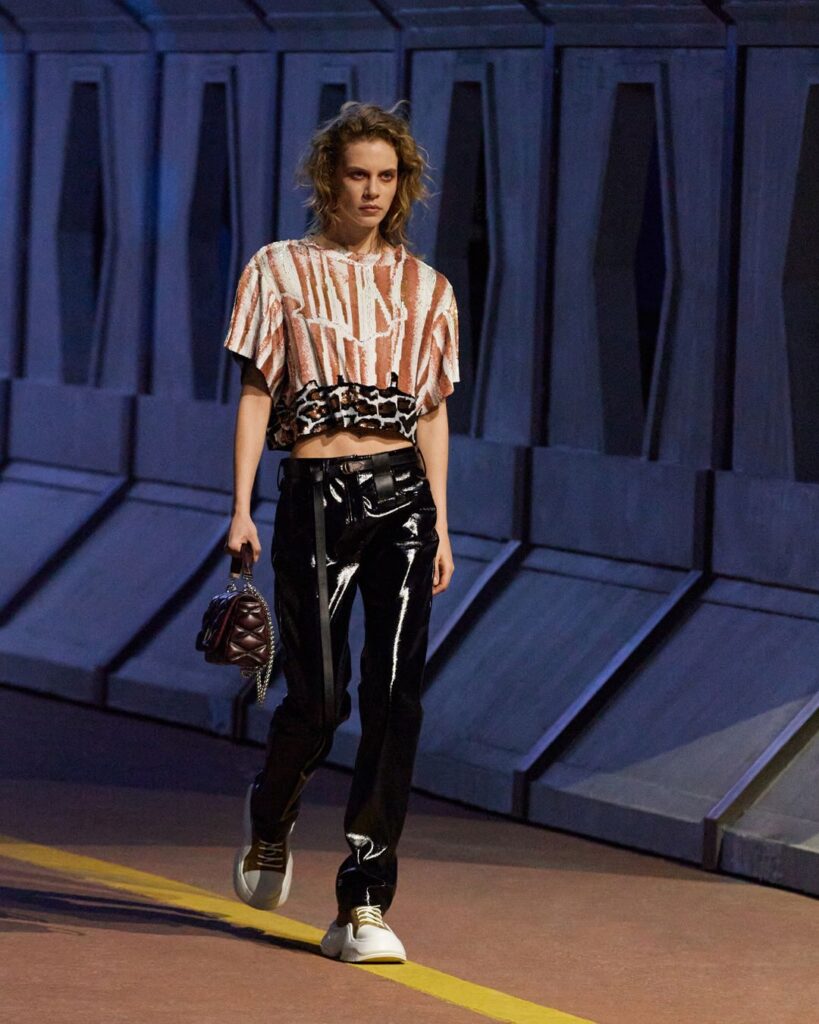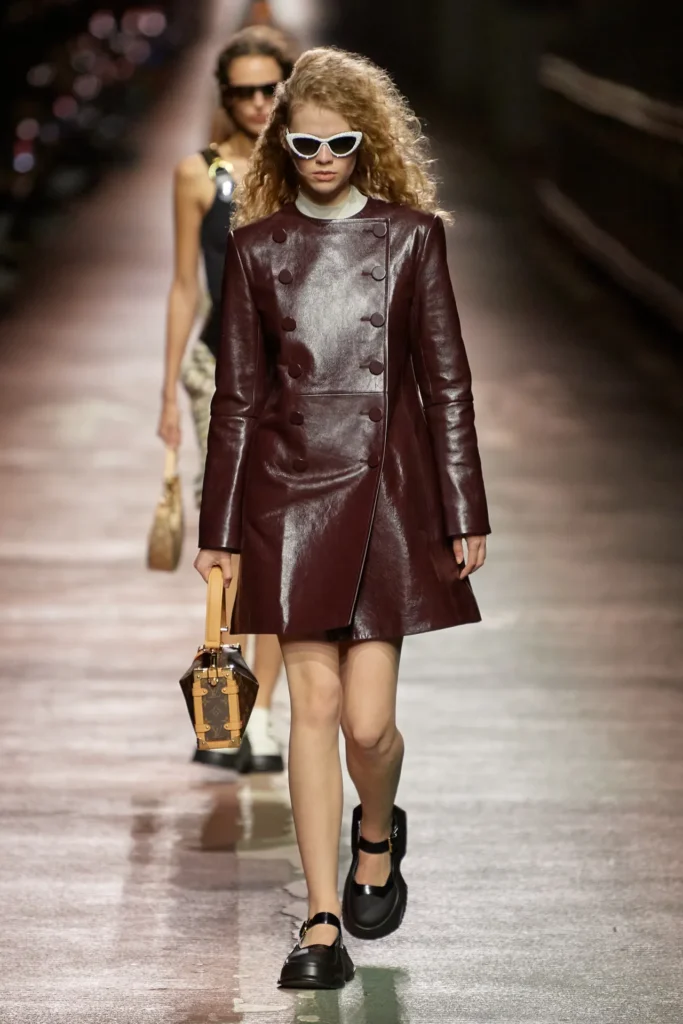 Dong-Hyuk, the director of Squid Game, created a combination of light and water illusion in his set, which marked the pre-fall 2023 collection as a creative evolution, examining the fundamental elements of the Maison. As a trunkmaker, he developed principles that serve as inspirations for his clothing designs, particularly the black and white damier checkerboard patterns on billowing trousers, waist-length gowns and trapeze gowns. His wardrobe also included biker jackets and brightly colored suits with layered fabrics.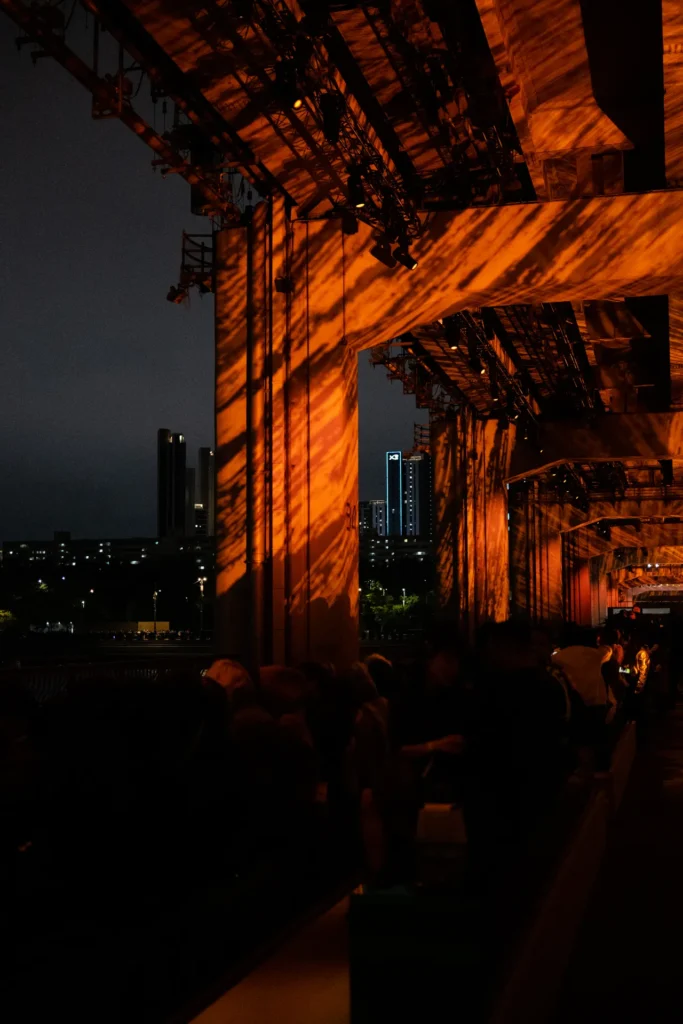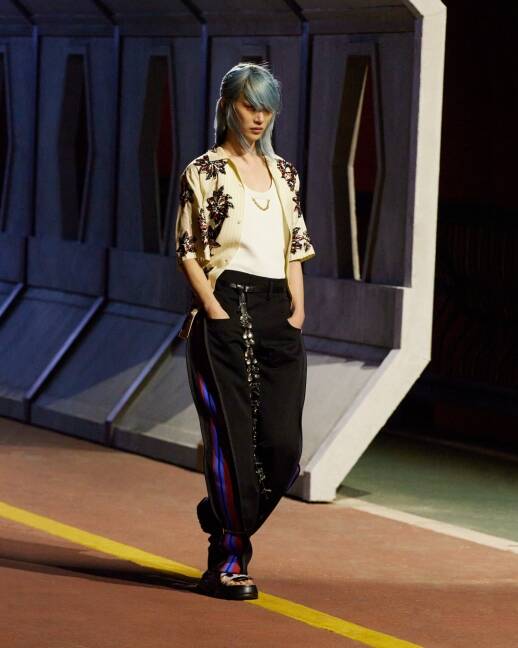 "I am thrilled to have Louis Vuitton's first-ever Prefall fashion show in the vibrant capital city of Seoul, showcasing artistic director Nicolas Ghesquière's vision for the collection. A cultural hub that continues to draw global attention, Seoul shares a common spirit with Louis Vuitton for pioneering the future, reimagining creativity, and nurturing savoir-faire. The collection is being presented on the iconic Jamsugyo Bridge, spanning the Hangang river, emblematic of the longstanding relationship Louis Vuitton has with Seoul and their shared values." — Pietro Beccari, Chairman and Chief Executive Officer of Louis Vuitton.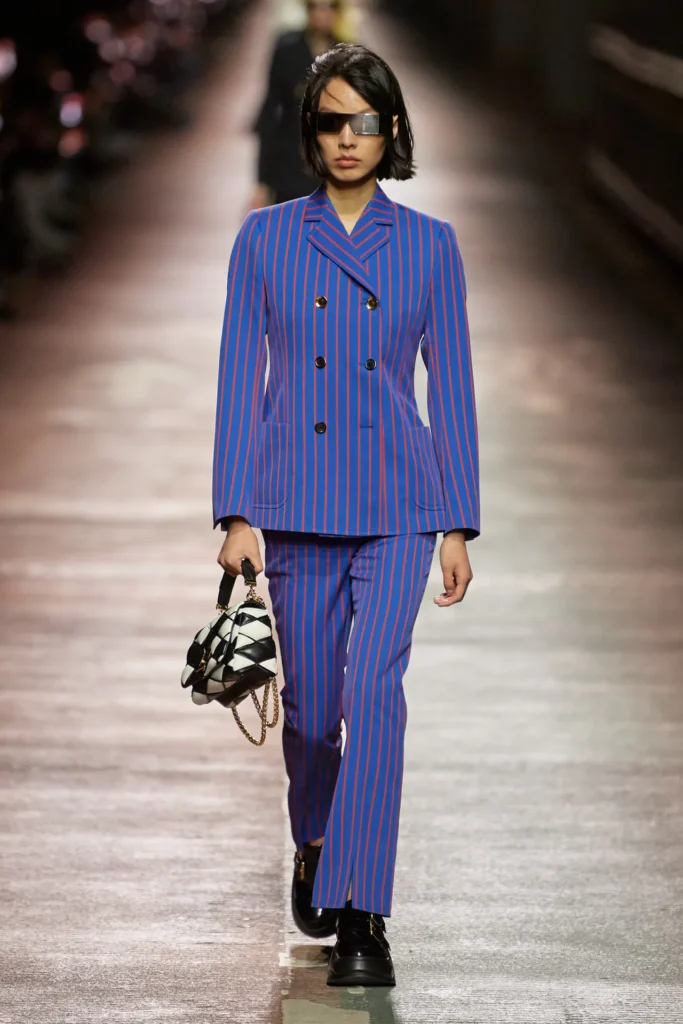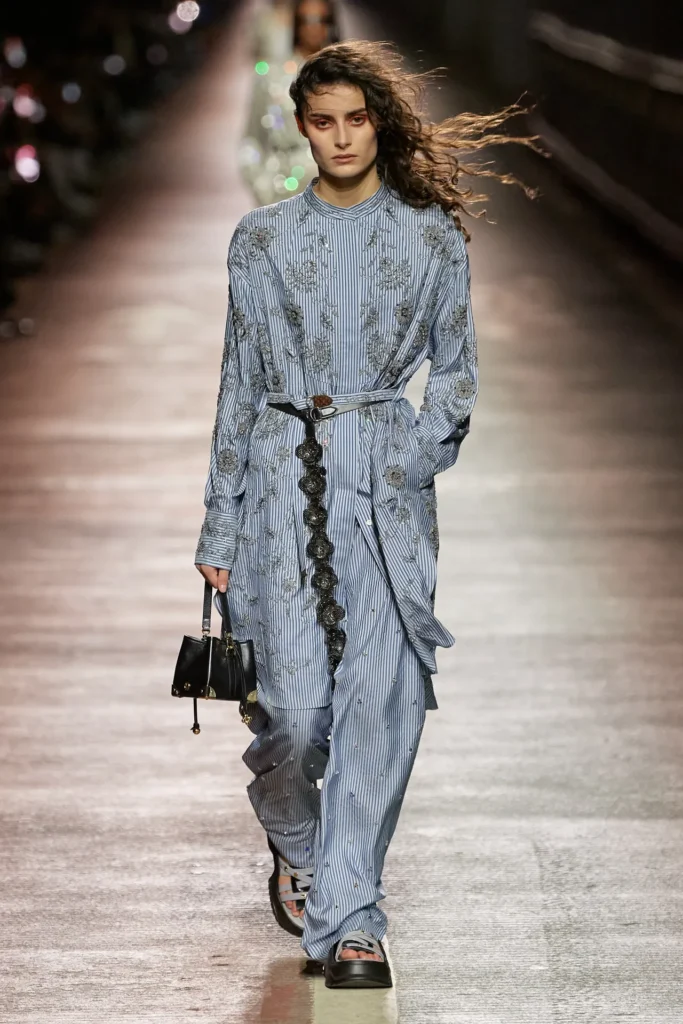 Amidst all the talk of 'quiet luxury' in recent years, there was still a hint of it to be found in this collection, including pinstripe leather suits, quilted coats, mod lambskins, and muted iterations of the 'LV' logo, such as the 'Micro-monogram' printed pant and the 'Crepe Wool' bodysuit, which plunges to the navel and is accessorized with a 'Horsebit' belt. There was still a touch of shimmer and flou, particularly in the 'Elevated Loungewear' section, which included a 'Striped Twill Mandarin Collar Shirt Embellished with Glimmering Crystal Beads and Tied With A Swinging Belt Of Metal Monogram Flowers'.