A Once in a Lifetime Opportunity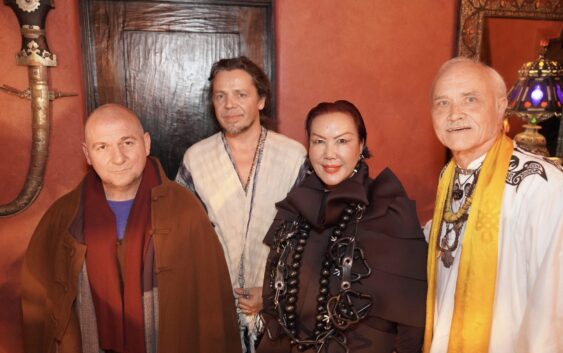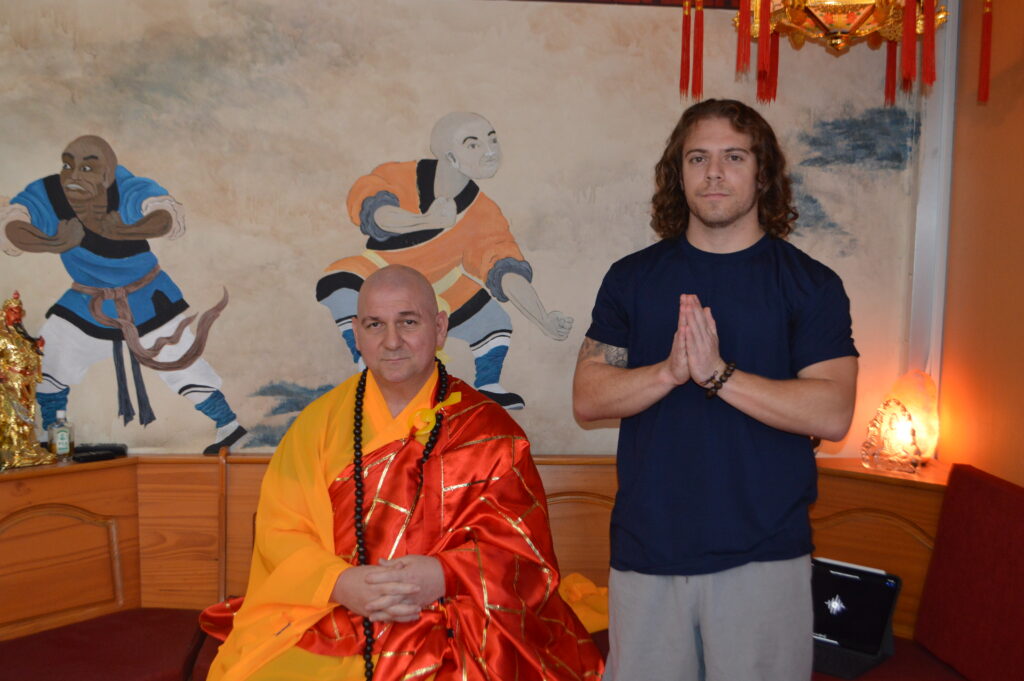 Dear Reader,
The Historical Venerable Abbot Shi Yan Fan, First and only Western Jieba ordained monk in 300 years, and personally appointed ambassador for the Shaolin Temple China, has generously created a special opportunity for a group of people: a program and discipleship for committed and serious individuals to learn ancient Shaolin secrets, have unlimited access to Shaolin Temple Los Angeles, train like a Shaolin Warrior, and become a 35th generation Shaolin disciple of Historical Venerable Abbot Shi Yan Fan.
The Discipleship
To become a disciple of Venerable Abbot Shi Yan Fan is a tremendous privilege and honor. As a modern disciple, there is no need to make drastic lifestyle changes such as swearing celibacy or changing your diet. Becoming a disciple means you will first participate in an ancient discipleship ceremony on September 4th in which you will be given your Dharma name. If you should choose to shave your head, there is another special ceremony for that. In the final ceremony, you will receive your Buddhist passport, officially documenting you as a 35th generation Shaolin Disciple and part of the Sangha.
When the Grand Abbot visits Los Angeles, you will have the opportunity to meet him and take a photo with him. If you wish, you will train to be able to present some movement in a short performance when the Grand Abbot visits–a great honor and privilege. You are welcome to train at the temple every day to learn Northern Shaolin Conditioning including internal East and West medicine and philosophy, meditation, reflexology, chanting, soft Qi Gong, hard Qi Gong, basic Tai Chi, Tai Chi Quan (supreme boxing–Wu, Chen, and Yang styles), body conditioning, acrobatics, Hung Gar, Wing Chun, the 18 bodyguard movements, sparring, weapons, special Kung Fu routines and much more.
With enough training, you can become part of the Shaolin Temple Los Angeles team and travel around the world.
A Once in a Lifetime Opportunity










The Trip to China
With Shifu's blessing, travel to the original Shaolin Temple in China to greet the Grand Abbot Shi Yongxin and enjoy Shaolin culture for 5 extraordinary days. Explore the culturally rich city of Dengfeng–the heart of Shaolin–with a personal tour guide. Eat authentic Chinese food, watch the spectacular Shaolin night show, and stay in the fully equipped Shaolin International Hotel. While in China, learn internal medicine including Qi Gong, acupuncture, reflexology, and herbology.
At the end of your stay, receive a special certificate from Shaolin Temple signed by the Grand Abbot himself.
Commitment option
With a cash donation offered in advance and in full to the temple, you will receive a Dharma name from Shifu authorized by Venerable Grand Abbot Shi Yongxin of Shaolin Temple in China, the full uniform package, and a very rare and special opportunity to have a visit to the original Songshan Shaolin Temple in Henan Province, China at the end of your 3 year discipleship training.
Shifu only accepts the traditional 3-year commitment. With this program, you will get your Buddhist passport for the trip to China preparations. Donating at least 2 years in advance will allow you to have your passport sooner and you'll also be able to travel to China individually.
For these programs, tuition is required in advance. With your support, you will receive unlimited access to Shaolin Temple Los Angeles and all monthly membership fees during the course of your membership. If you wish to also have a residency at Shaolin Temple Los Angeles, prices will vary.
To catch this once-in-a-lifetime opportunity, contact the Shaolin Temple Los Angeles Administration. Send us a picture of your driver's license along with one passport photo. Your donation will be placed in a big red envelope with "Amituofo Shifu" and your name written on the front. You will offer your envelope to Shifu with a traditional bow and hand gesture that a disciple can explain and demonstrate to you. If you don't want to make a commitment, that's absolutely okay. You can continue with a regular membership.

Thank you for your consideration. Shaolin Temple Los Angeles appreciates your support. Amituofo,
Shaolin Temple Los Angeles on behalf of Historical Venerable Abbot Shi Yan Fan