ARAB FW WOMENS – DAZZLES AND ENCHANTS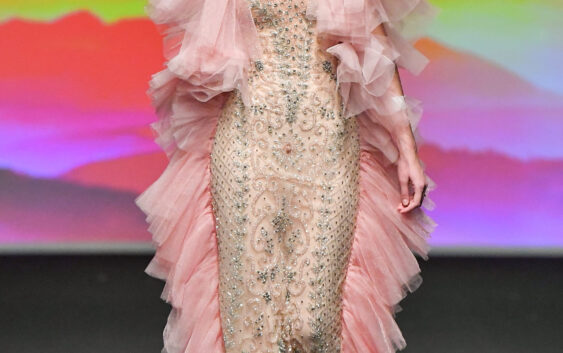 You can have anything you want in life if you dress for it. — Edith Head
ARAB FASHION WEEK WOMEN'S COUTURE held at the d3, where cultural activations and culinary popups continue throughout the year. Female empowerment, inner strength and ambition are among the keywords that epitomize the collections unveiled at the Arab Fashion Week.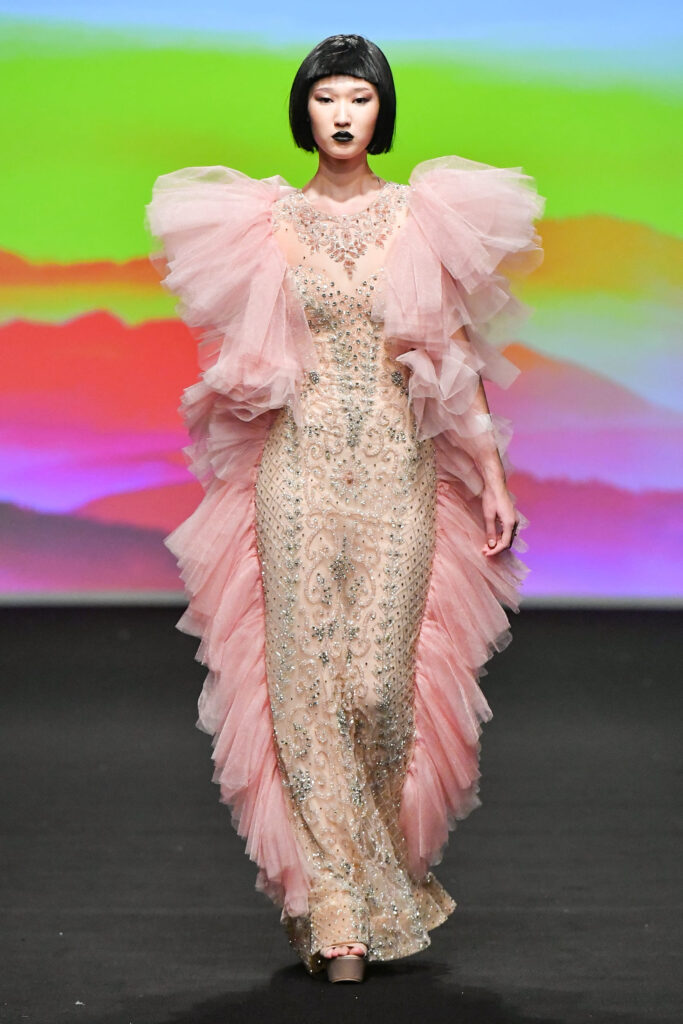 Rian Fernandez
Rian's collection was exuberant, the beautiful bodies, crafted with embroidery, adorned with perfect bodices, dazzling tassels, sequins, the fluorescent green and mermaid iridescent shades of the couture gowns and ensembles highlighting the sexy curvaceous silhouettes, radiating colourful sultry aura. The men's collection were complimented the tailored ensembles of women's. Rian Fernandez, dressed up Miss USA R'Bonney Gabriel.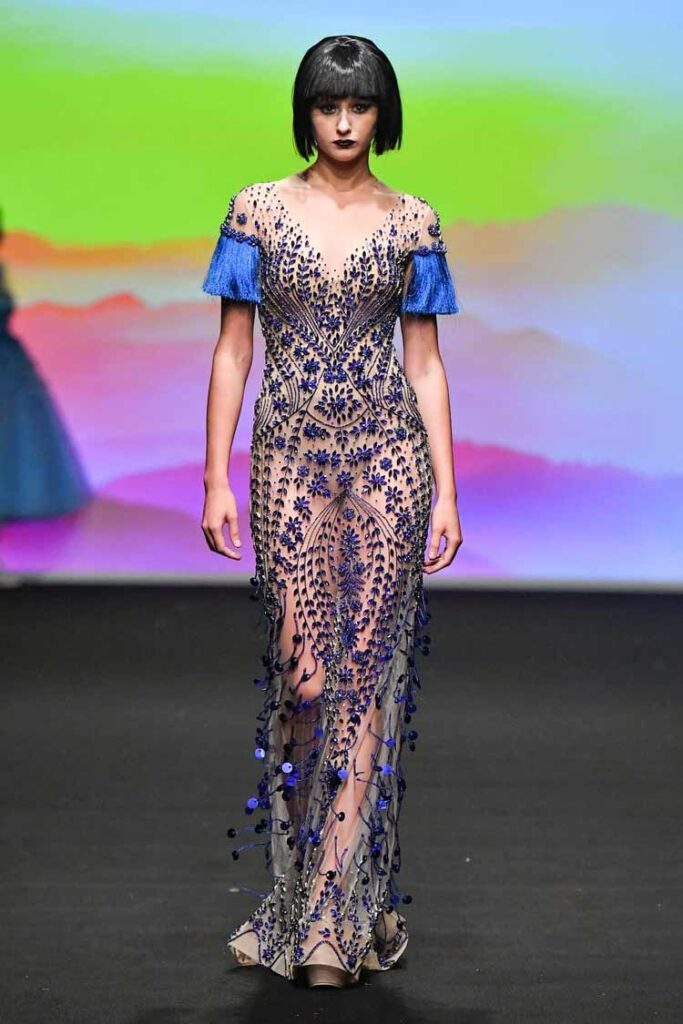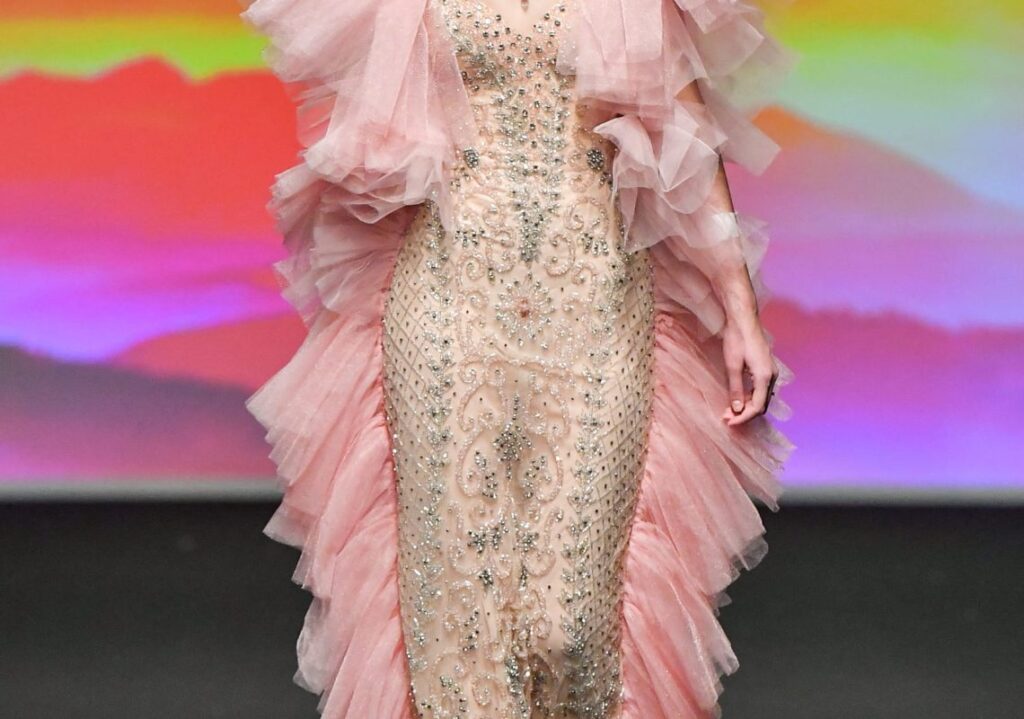 A total of 40-piece collection of menswear and womenswear was showcased, and Rian said, "They love colours in Baguio. It's also a city that's rich with culture,"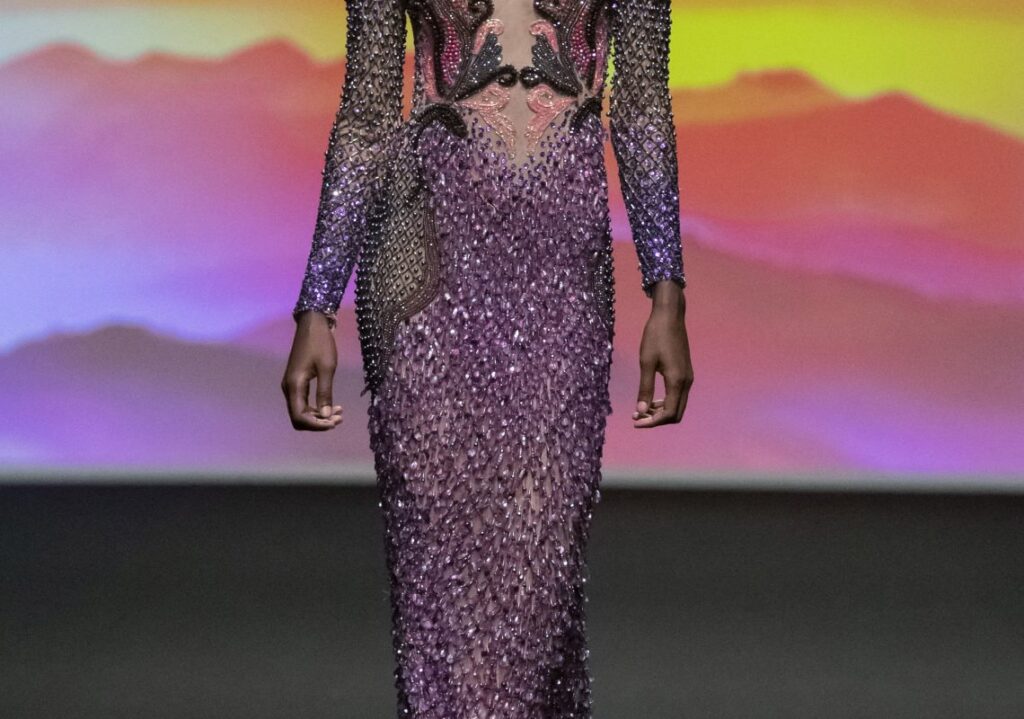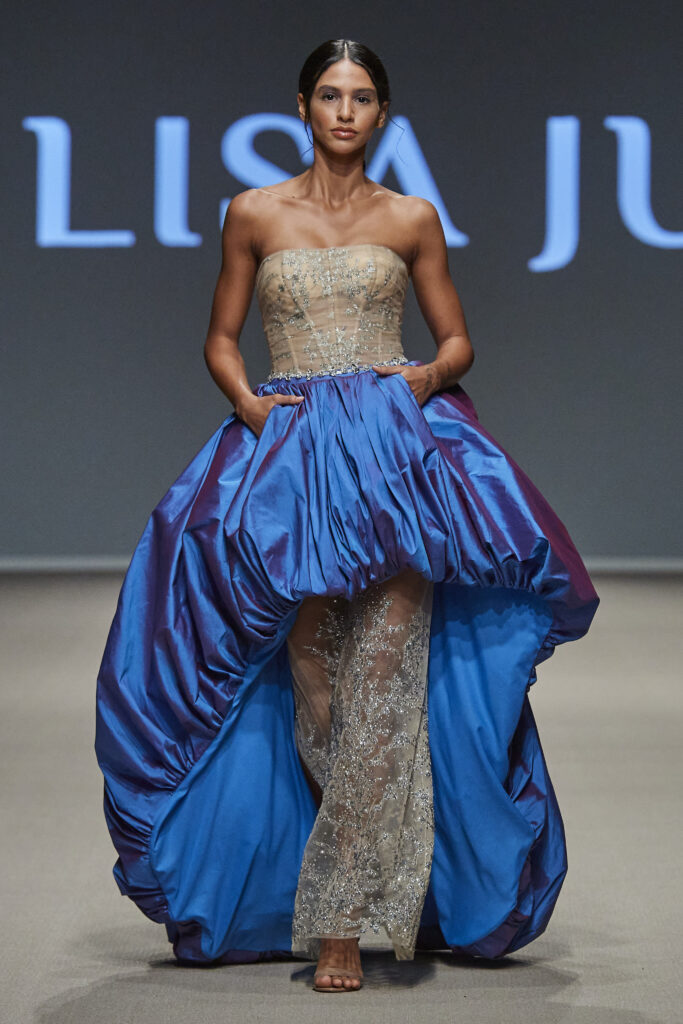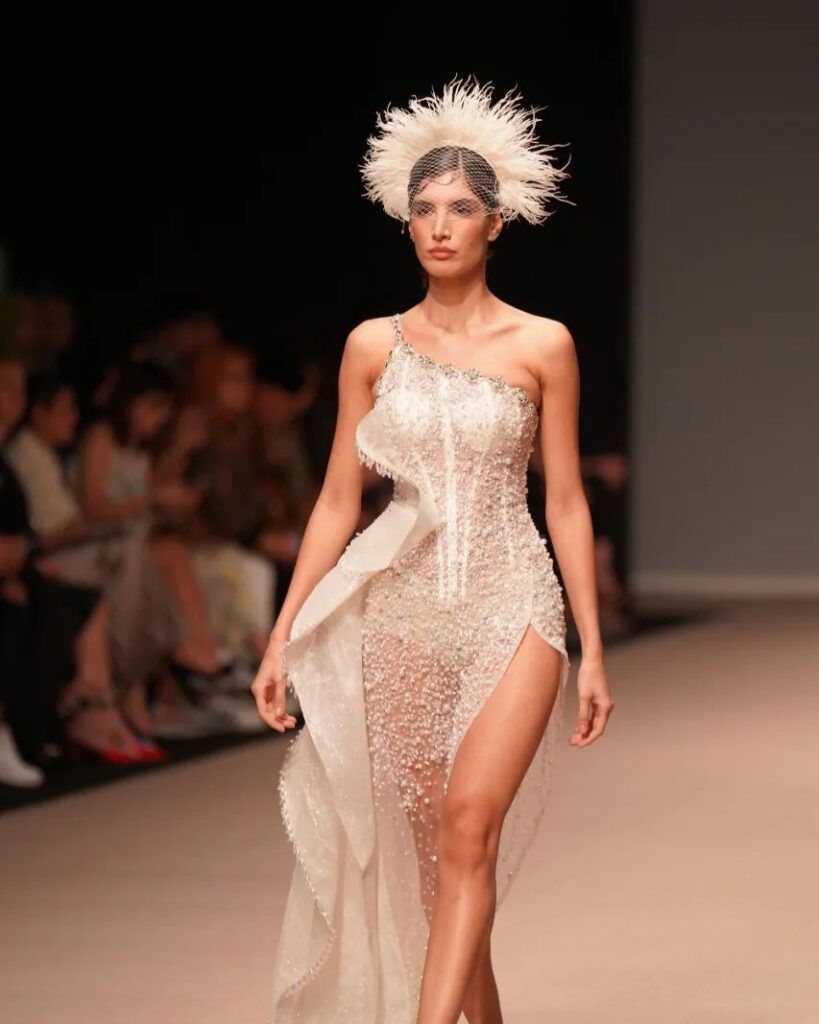 Lisa Ju
Lisa Ju's couture collection, named "Farfalla," narrated volumes, density, and textures. The model becomes the enchanting butterfly, conveyed a sense of lightness through structured and layered fabric manipulations and intricate handmade techniques.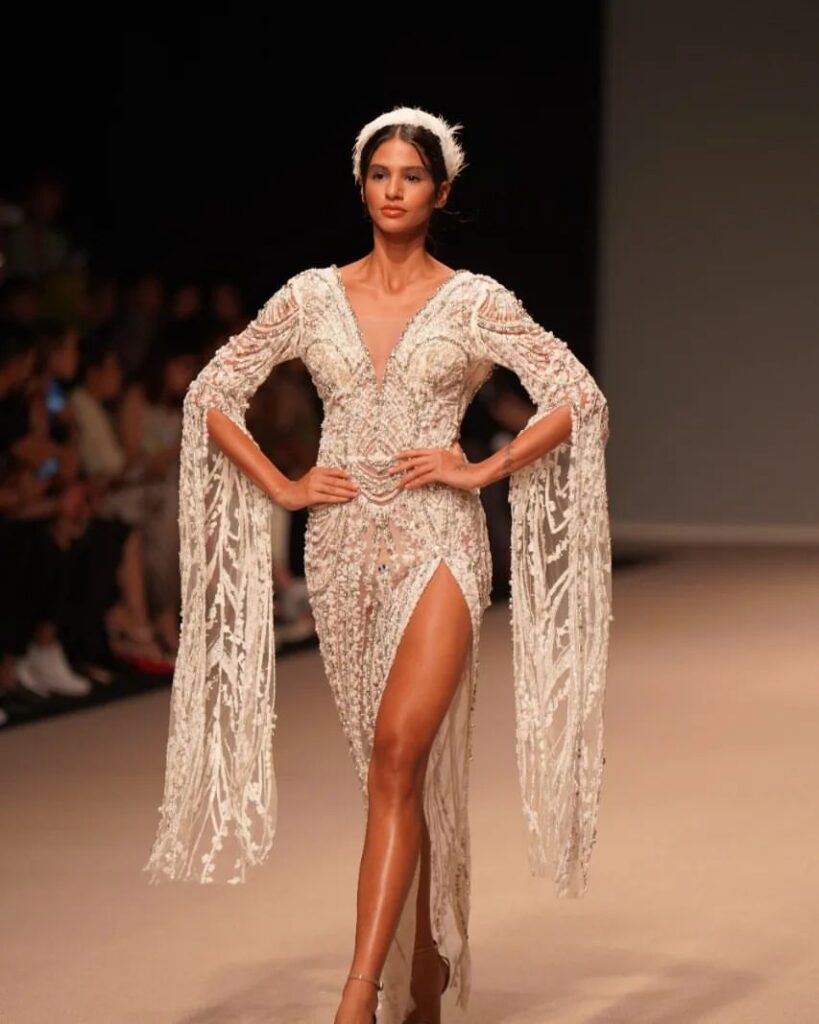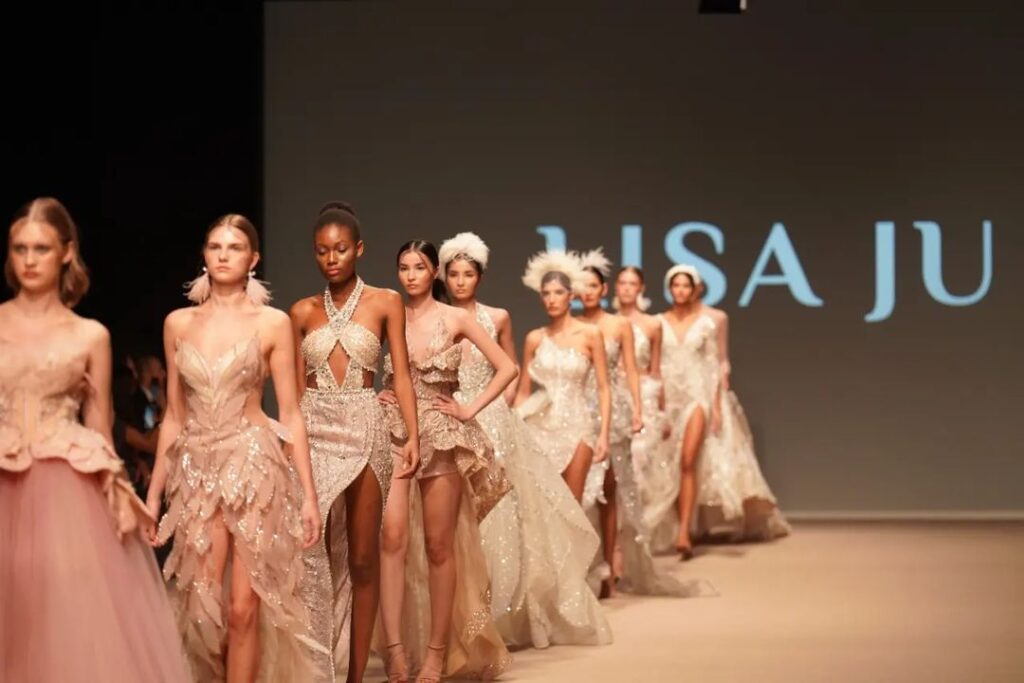 The Indonesian designer, accentuated female silhouettes with botanical anatomy of flowers came to life in a language told in notes of fabled colors and textiles. "This is a reflection and the spirit of how I can thrive in this fashion industry," Lisa said.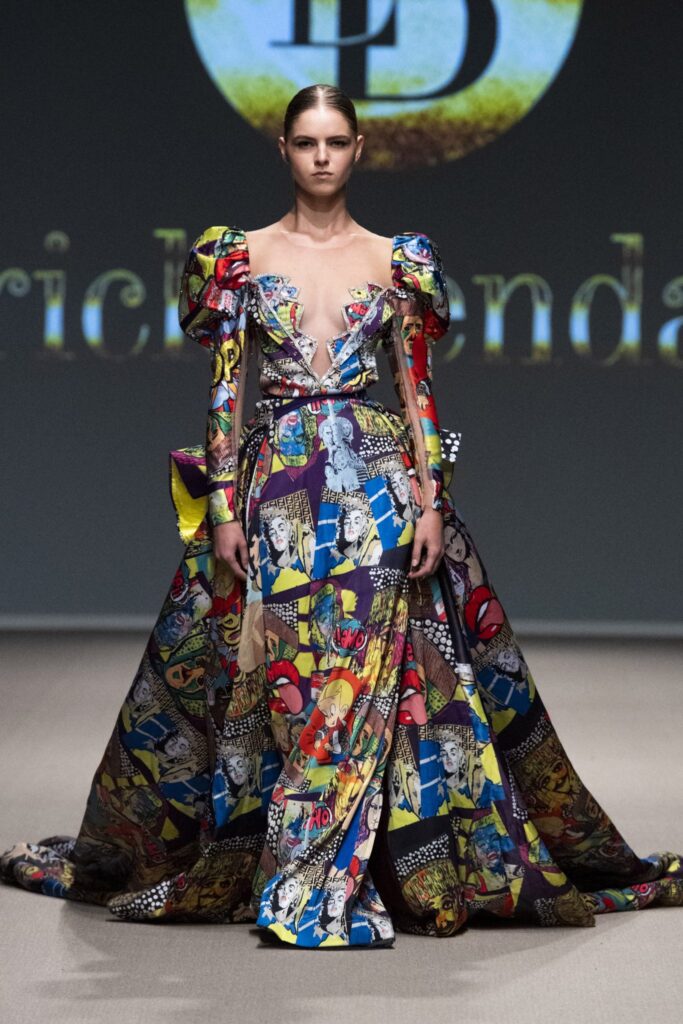 Erick Bendaña
The vivacious collection came to life, the flora and feather applique couture, boasted meticulously, with indigenous spirited motifs and Erick's "Arte Pop" prints, and his "Celestial" collection infused the catwalk with a sense of escapism.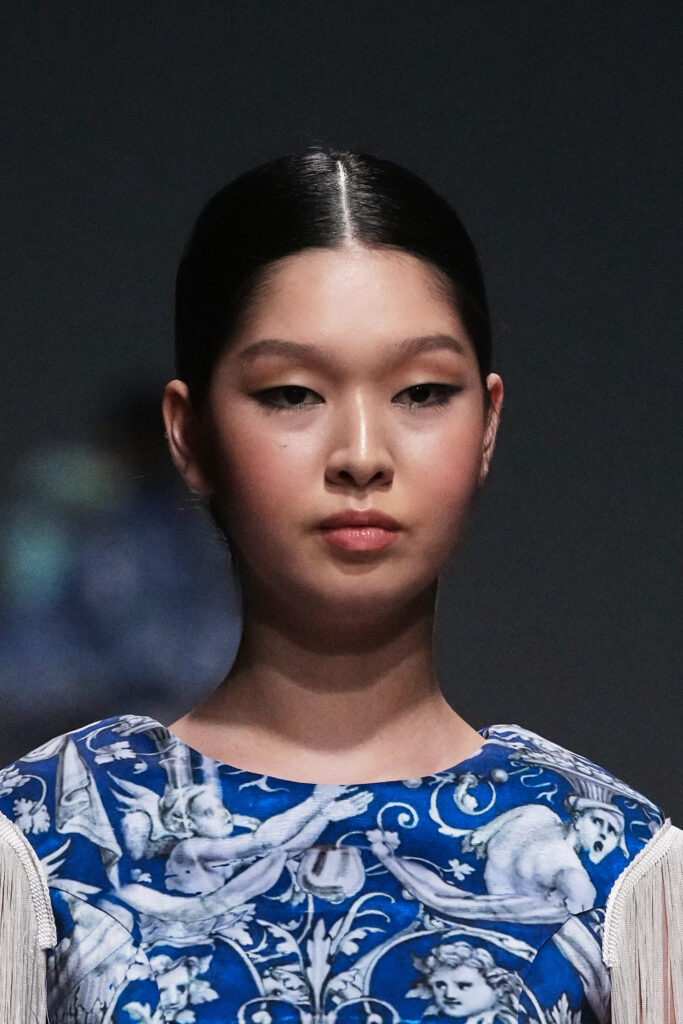 Erik is a very famous Latin American designer, who brought the majesty of the Nicaraguan rainforests to the Arabian shores. The collection culminated in a show-stopping couture ensemble in the shape of a heavenly bird awash in Celestial hues.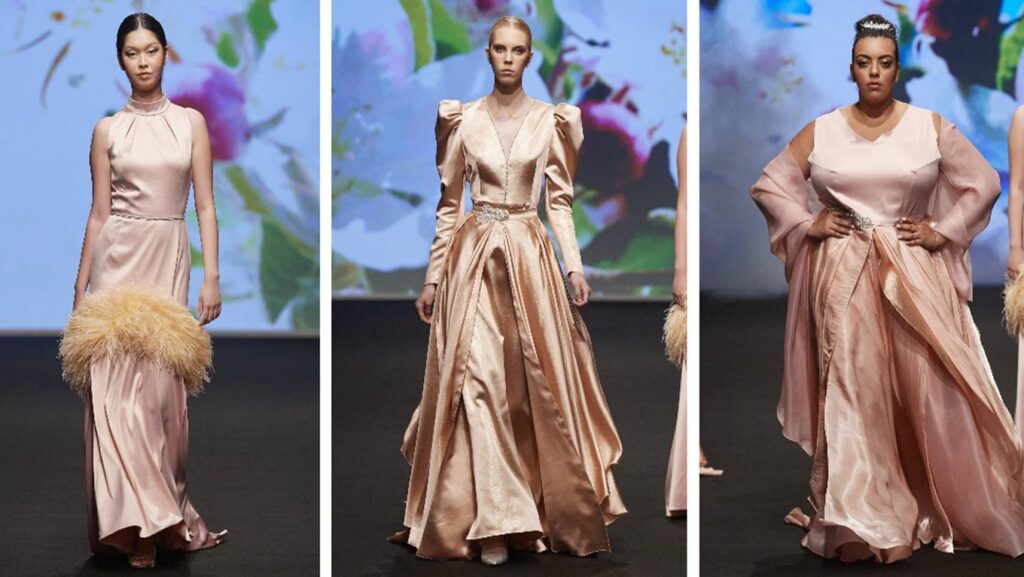 Dorota Goldpoint
Inspired by famous female fashion icons of yesteryear such as Greta Garbo, Coco Chanel, Marlene Dietrich, and Audrey Hepburn, Polish designer Dorota Goldpoint launched the "The Inner Power" collection for fall winter, soft, strong and bold.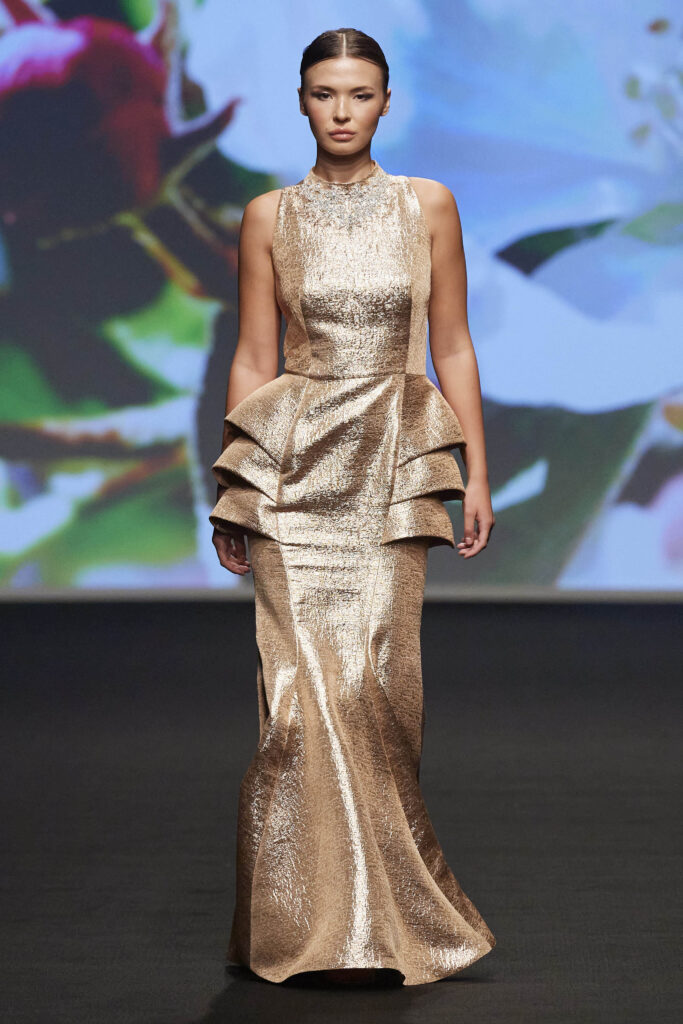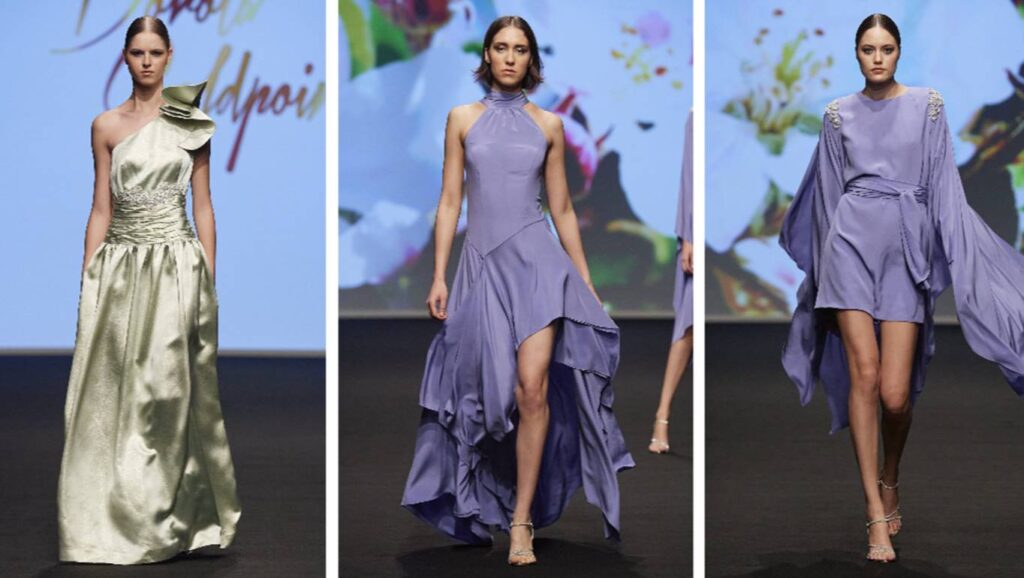 The collection reflects the women's feminine spirit of self-aware and ambitious women who know exactly what they want in life. "It's also a universal message, saying that woman's heart has no wrinkles," Dorota said,
The collection related to the journey through Poland's meadows and orchards via a calming palette of periwinkle, blush rose, gold and lilac. In notes of silk and organza, sculpted shoulders and the mythological feather details.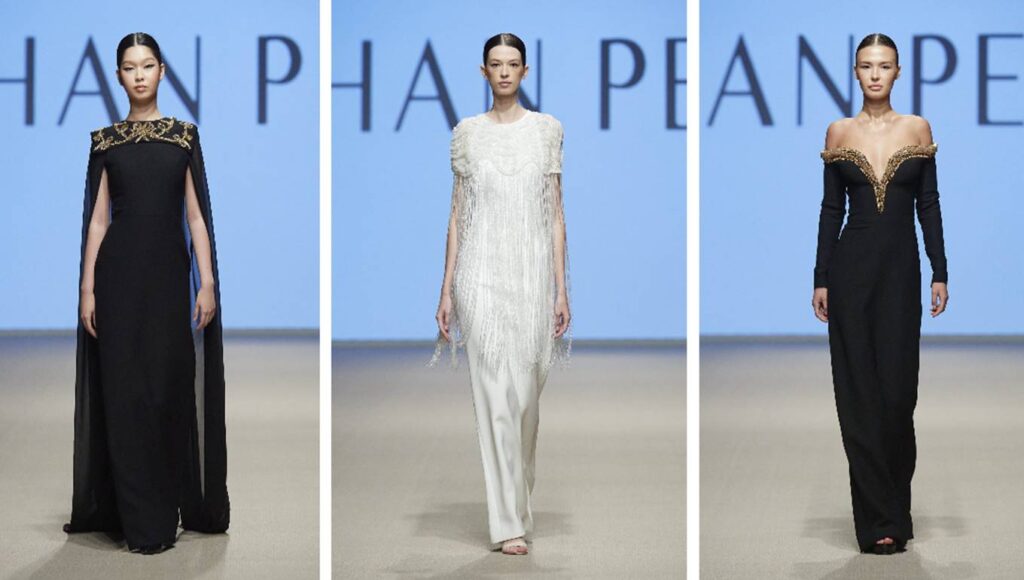 Nihan Peker
Turkish fashion designer Nihan Peker, debut their new label collection at the ARAB FASHION WEEK WOMEN'S COUTURE FALL-WINTER 22/23. Nihan's creations are embraced by the couture lovers, the intricate designs captivate them. The "Golden Age" collection exuded high-end quality craftsmanship made possible by Turkish artisans and the Eurasian country's rich heritage.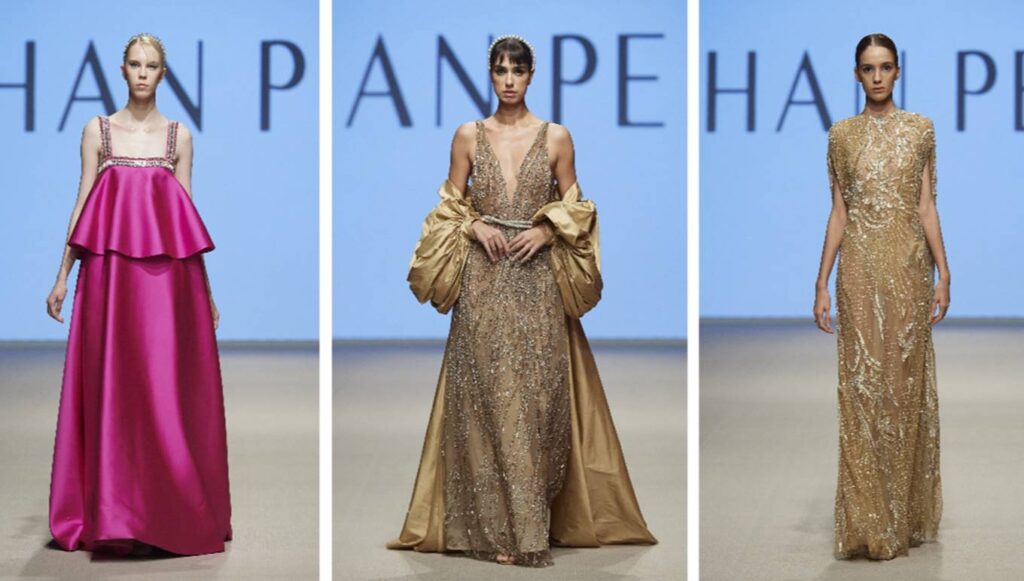 The models, as they sashayed down the runway in hues of green, black and Fuschia, enhanced by upscale collars and gilded hand embroidery conjuring images of Byzantine landmarks, typical Dubai glamor style, perfect for DIAFA awards, dazzled the guests.
Peker's signature white shirts took center stage as a ready-to-wear piece interpreted into a demi-couture context for an emboldened woman.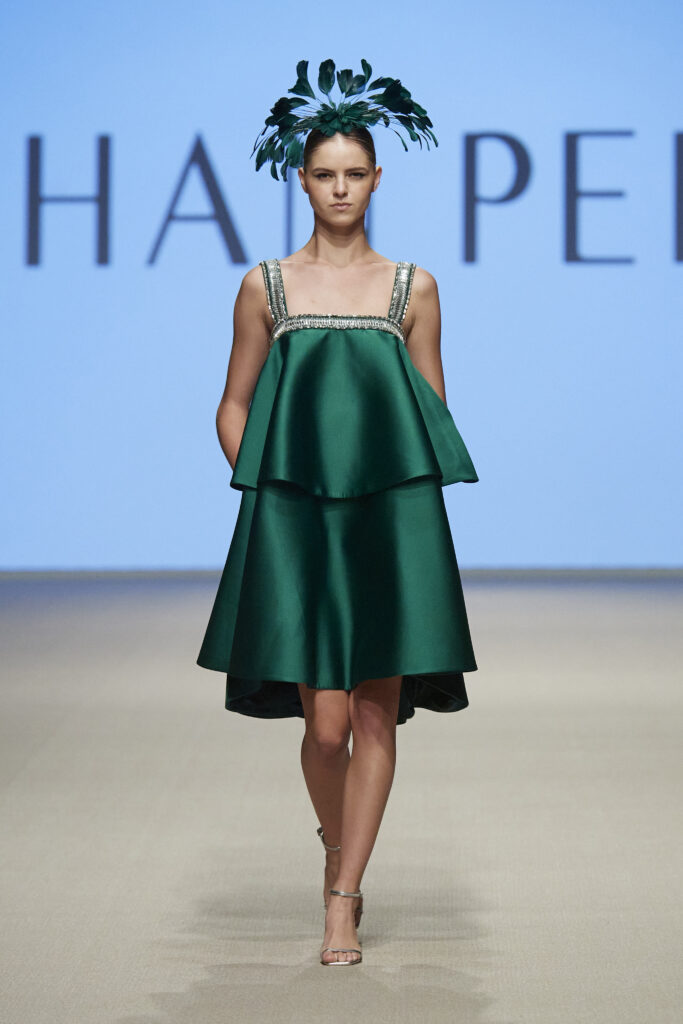 Nihan's design philosophy is on romanticism and delicacy which is balanced by stronger detailing inspired by couture tailoring. 'NİHAN PEKER' brand is based on a contemporary and minimal silhouette and a hint of feminine touch.