Behind the Scenes of "The Closeup"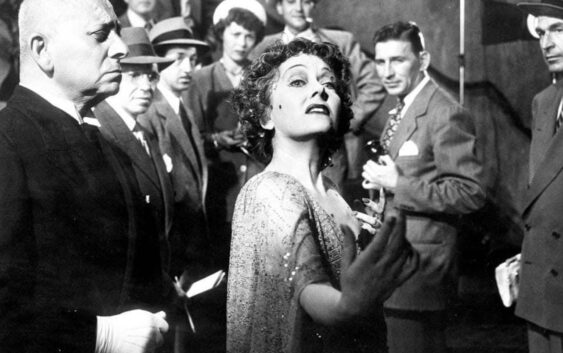 Behind the Scenes: The Close Up
















Edith relished the opportunity to dress Gloria Swanson in Sunset Boulevard. "Dressing her meant dressing an idol," she remembered. Though at first she was anxious about working with the "meticulous" actress who was well versed in fashion–both Banton and Greer had mentioned her exacting nature–Edith found she already had an admirer in Gloria. After all, Edith had enjoyed great success since succeeding Banton as Paramount's head of costume design in 1938. This included contributing to style in film noir that we now consider iconic. For instance, she created the costumes for Barbara Stanwyck in Double Indemnity (1944) and other noir like The Strange Love of Martha Ivers (1946). She also helped create Veronica Lake's look (as well as co-star Alan Ladd) in This Gun for Hire (1942), The Glass Key (1942), and The Blue Dahlia (1946). Now she would help create another iconic film noir character with Gloria in Sunset Boulevard.

Although her greatest moments were in her silent movie days, Norma Desmond tried to be as contemporary as possible by wearing fashionable styles, clothes, and makeup; yet there was something about her that connoted a sense of the past, a bit of deja vu.

For Edith, this translated into somewhat merging the styles of the New Look with those of the Jazz Age. The waists of the costumes were generally nipped in to be current with 1950s style, but she also incorporated some looser silhouettes of the 1920s as well. Then there was the avalanche of accessories–layers of oversized jewelry and heavy accents of fur and even peacock feathers that were popular in the earlier era. Everything was pitch perfect because Edith had the ultimate resource in her style-setting star. Gloria advised her in clothes, hair, and makeup, but also made sure to describe how actors moved onscreen in the silent age. She used those more melodramatic gestures in the film to bring out the character and Edith "added a touch of the bizarre to each costume to remind audiences that [Norma] was living in a dream world of the past." That said, Edith knew there were limits; Wilder was firm in his direction that he "didn't want anything ridiculous or laughable." Thus, Norma is seen in "fashionable styles," yet her complicated clothes contrast with other characters, such as young Betty Schaefer (Nancy Olson) who wears simple suits, sweaters, and skirts with very little jewelry.
The costumes for William Holden are equally telling about his character Joe Gillis. In the early part of the film, we see the unemployed screenwriter in a sports jacket and "baggy" trousers that he wears regularly. Eventually, Norma's complaints about his clothes prompt a trip to the best tailor in Hollywood and a new wardrobe–18 bespoke suits, 6 dozen shirts, and a vicuna overcoat that feels like mink. His closet even includes a tuxedo with tails, a style so clearly outdated that his friend jokingly compares him to Adolph Monjou. Accessories are an important part of his new look as well and consist of custom-made shoes along with a watch, cuff links, platinum key chain, and gold cigarette case engraved with "Mad about the boy" (referenced in the 2006 film Hollywoodland). In the end, as he tries to reclaim his life, he rejects everything and slides back into his old ill-fitting jacket and pants to say good-bye.
Shockingly, Sunset Boulevard was not even nominated for costume design in 1950. Even so, Edith would win not one but two of her eight Oscars that year–one for dressing Bette Davis in the black-and-white All About Eve, and another as part of the design team for DeMille's color epic Samson and Delilah (interestingly, this is the very film he is directing in his scenes for Sunset Boulevard). Even without an official accolade, Edith took great pride in her work for Sunset Boulevard. It was, of course, the opportunity to succeed her mentors and dress her idol. She helped transform glamorous Gloria Swanson into the tragic Norma Desmond, who became one of the best known film characters of all time. That said, it is ultimately the greatness of Gloria that makes the transformation complete. I hope you continue to enjoy this journey on Sunset Boulevard.