DEMI LUNE'S FASHION SHOW EVENTS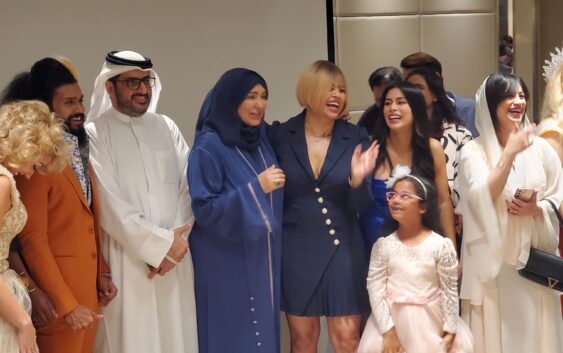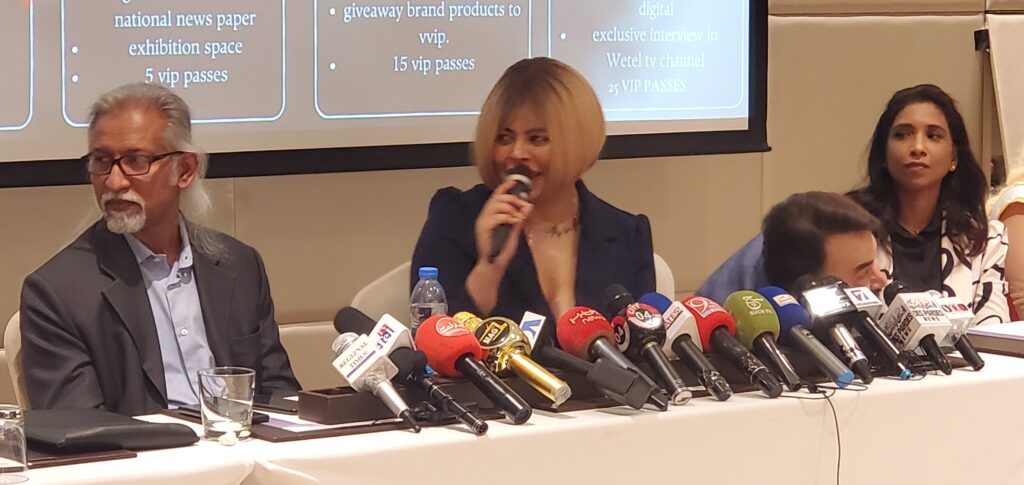 At the special exclusive press meet, Ms. MOON MUKERJEE, CEO of Demi Lune Events announced the FASHION FOR ALL 2023, scheduled to be held on 25th Feburary 2023, and was accompanied by the founders – Mr. Kareem Afghani and Mr. Karim Usama, co-founder of BONGO show – Mr. Hanif Sheikh, Ms. Veronika, were present, amongst the Dubai's fashion hi calibre, models, fashionistas, influencers and Dubai's TikTok ambassador.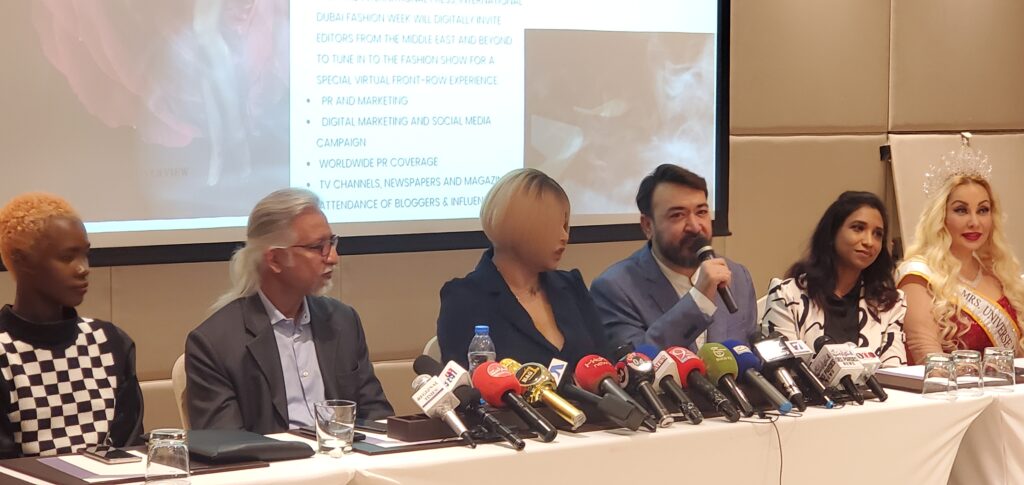 Moon remarked the forthcoming show will be different, with new tastes for the fashion industry, new fresh faces and new concepts, a diversified show, raising the benchmarks of the fashion shows.
The luxurious event will have an opening with the FFA2023 contest, desi show by Zulfikar Khan, followed by award function and felicitation, fashion show focusing on sustainable fashion and healthy fashion growth.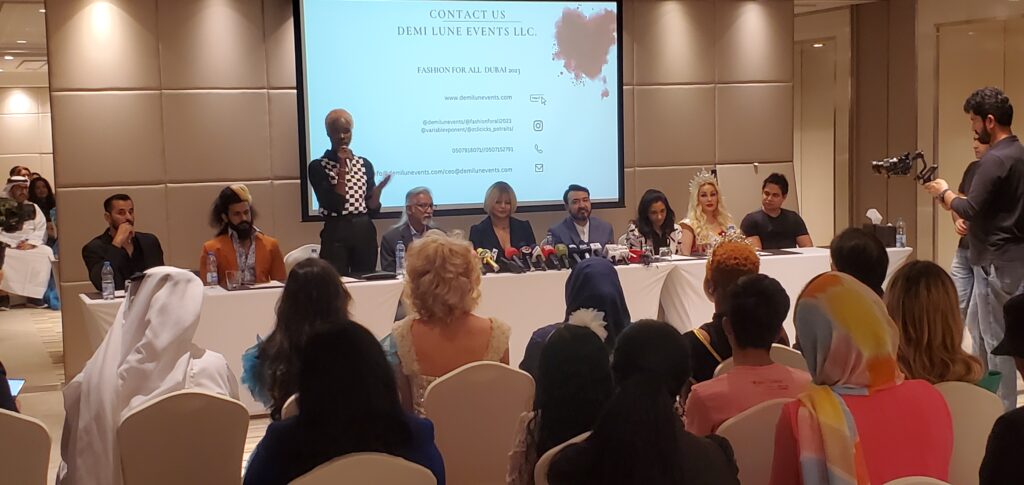 Moon made her observation, that having positive aura is required, as she has been a counsellor – focused on need for healthy mind, wellness and healthy mind, irrespective of shape, color ethnicity, size, and gender. Mr. Vikrant Kumar, a veteran of the fashion industry is the co-organizer.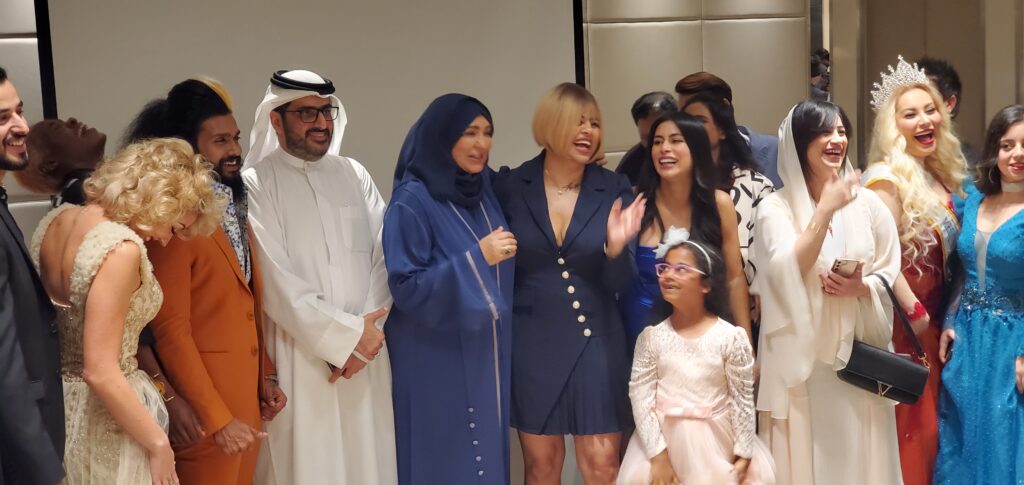 Demi Lune Events  – Fashion For All has tied up with – Beauty Without Boundaries, the promoters of unconventional dreamers and passionate risk takers.
The co-organizer Mr. Zulfikar, always wants to promote the rich culture and heritage of Bangladesh in the fashion show.