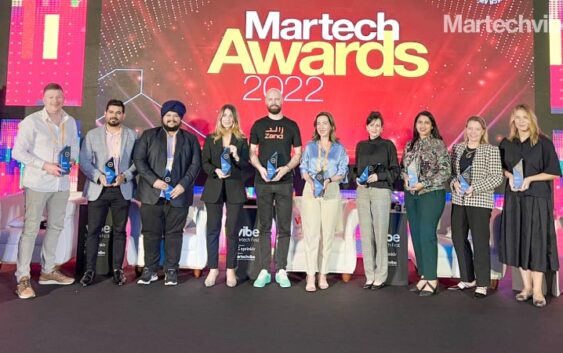 The VibeMartech fest https://vibemartechfest.com/ was held at the luxurious Address Dubai Marina, provided excellent insights by top global experts and companies, on the future prospects of MARTECH and why it's important for the Tech professionals/companies and non tech companies too, the marketing and digital team, along with the advertising sector, to adopt and integrate martech, for me this was truly a masterclass.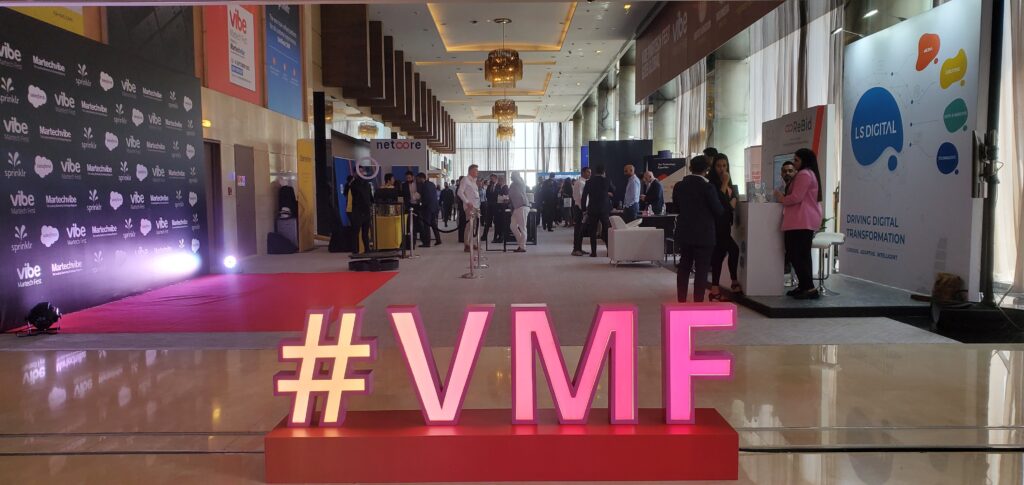 As the goal is to understand the customers/companies requirements and end objectives, the shifting trends in consumer choices, industry trends, etc, it is important to align towards it, to retain and grow customer base with their loyalty, MARTECH is required to be implemented.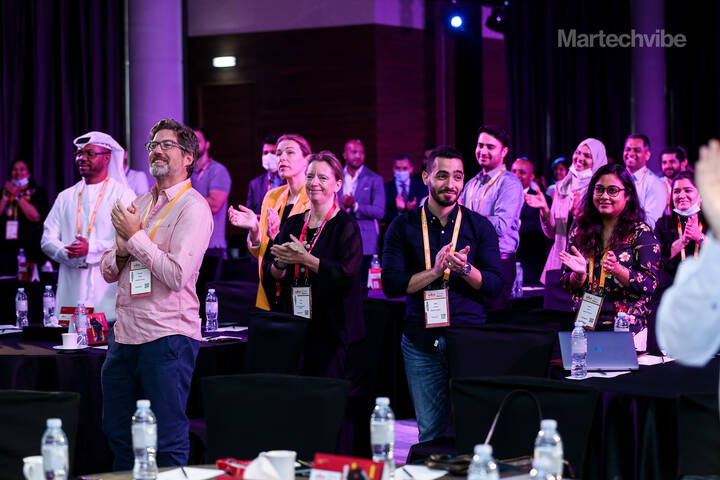 The focus is using data intelligently; to provide proactive solutions and deliver valuable solutions with MARTECH, as AI and analytics will continue to play a critical role.
With Data insights, marketing teams can optimize their solutions for corporate/customer end objectives, by harnessing the potential of big data for executing complex marketing campaigns, to deliver positive and higher ROI with higher sustainable market share.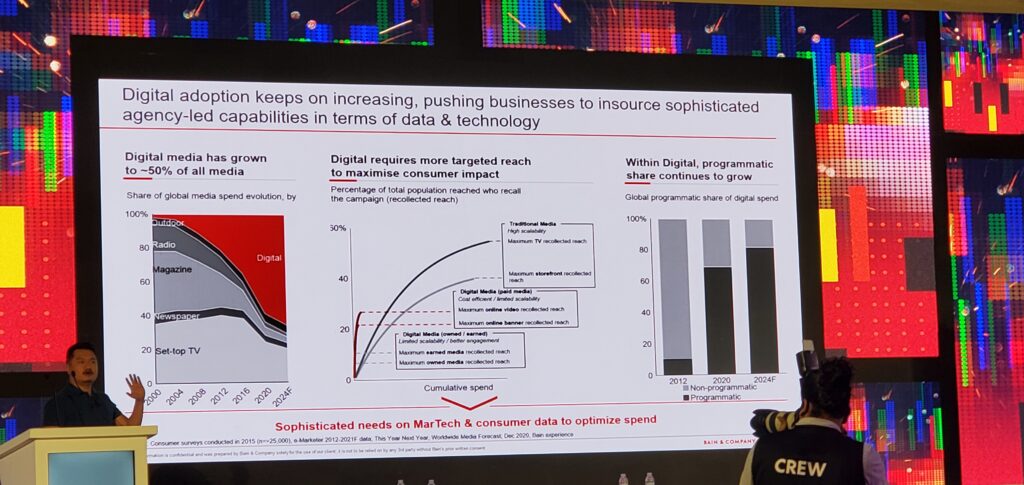 Steve Lok, Senior Director, Martech with Bain & Company gave a superb presentation on digital adoption, and why companies must continuously invest in their marketing tech stack to remain competitive, increase ROI and market share, as Digital adoption integrates innovations and new technologies.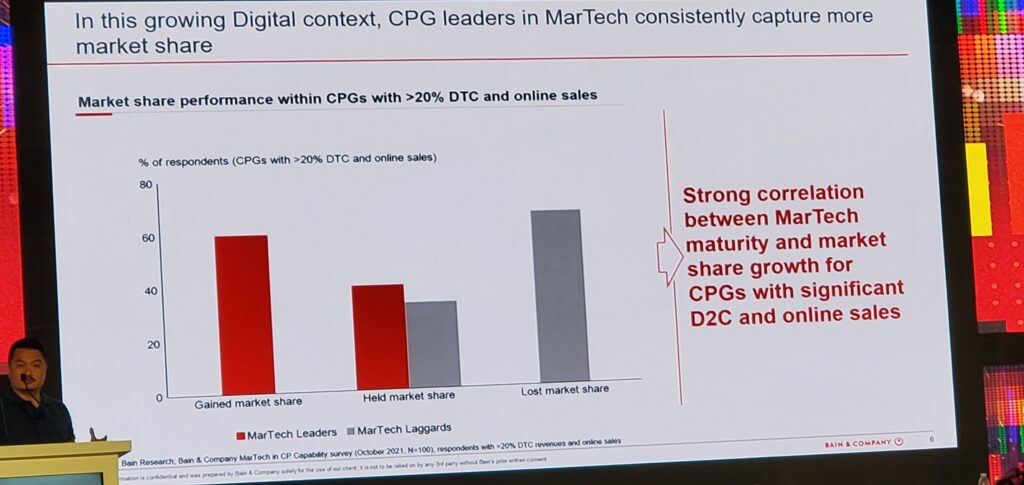 The role of CMO's has changed tremendously, as needs new understanding of the consumer behaviour, tastes and decision making, his strategy on use of big and data integration and the technology, the vision of the company, to be aligned with it, and building partnerships/collaborations/alliances towards their vision. As martech helps in trimming the spends on technology, media and staff and optimizing, assisting to build digital customer acquisitions and controlling the acquisition costs.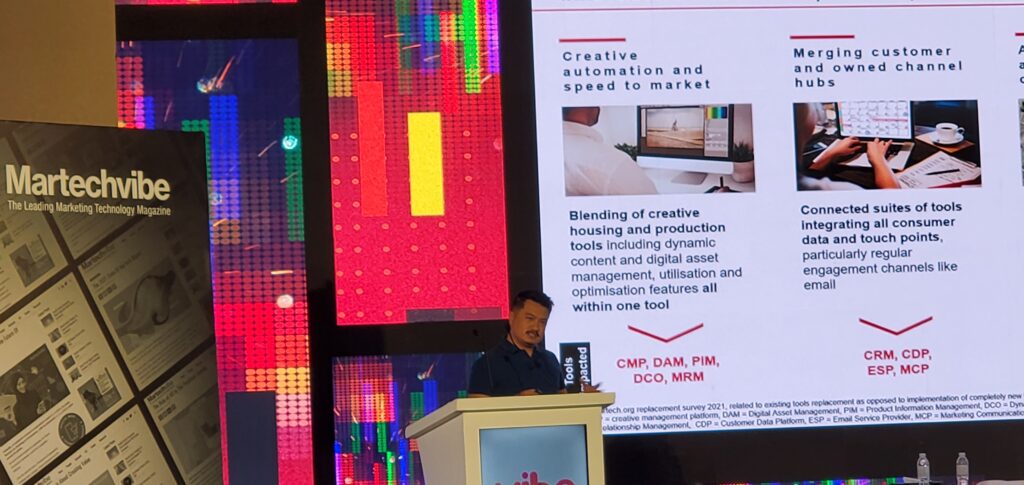 Among the most cited Martech complexity drivers for CTOs, Steve Lok, Senior Director, Martech at Bain & Company, said, "Around 67 per cent of companies replaced at least one Martech tool in 2021. Change is expected to continue with the unprecedented speed of tech innovation."
MarTech platforms are very helpful to align marketing and sales and widely used by B2B businesses, as it helps in define and target their ideal audiences, extend their reach, and streamline digital marketing and sales functions, to be responsive and agile.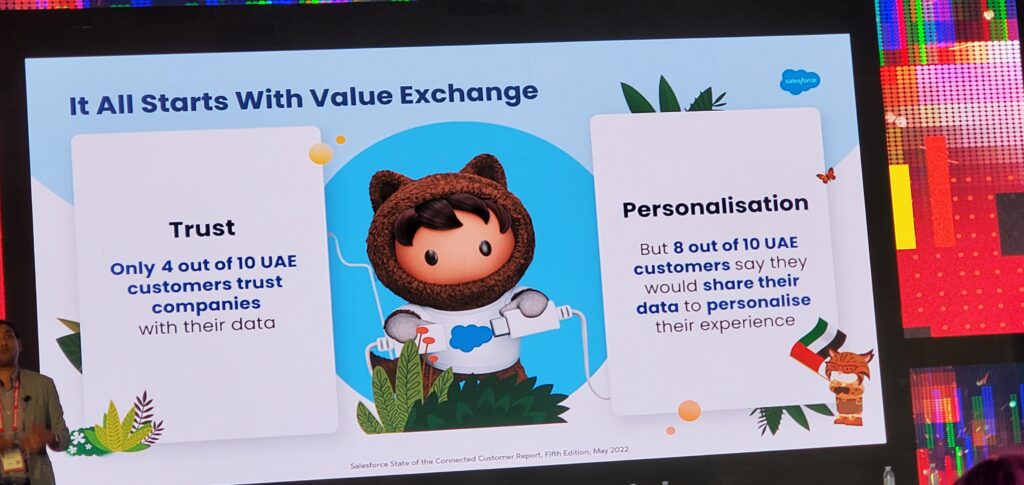 Deepak John, Account Executive – Middle East and Charles Jobson, Account Executive – Middle East of Salesforce presented on why companies are not utilizing their data correctly to win customers, as consumers do not trust their data with companies, even though 8 out of 10 are willing to share their data.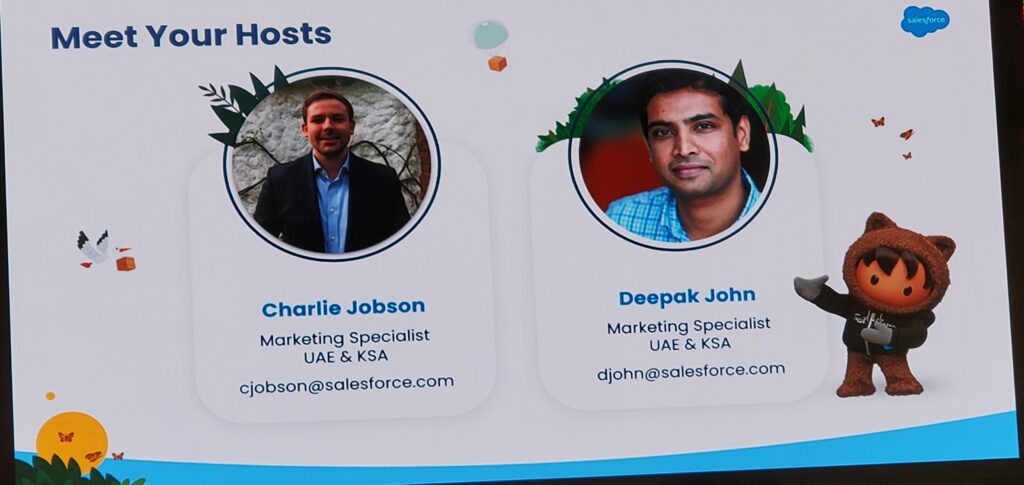 As companies look to personalizing experiences from the behavioural data, for customer satisfaction, retention and incremental addition of consumers.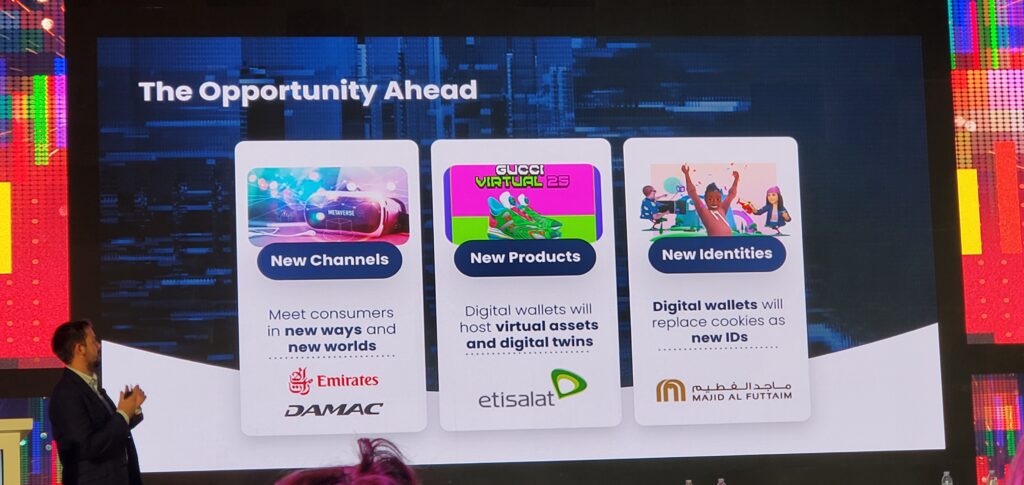 The new channels and mediums in the future are metaverse, virtual assets, nft's, digital wallets, digital twins, web3 and blockchain platforms, to target consumers and especially the millennials.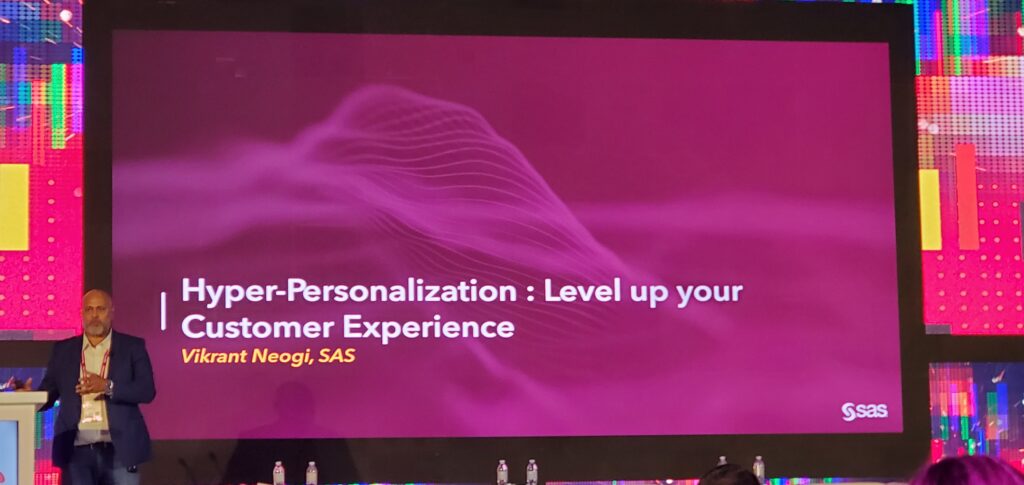 Vikrant Neogi – Sales Specialist – Data & Analytics, SAS reinforced the observations by Deepak John and Charles Jobson of Salesforce, on data pesonalisation and going one step further, saying, "HYPER PERSONLIZATION" is required to create a niche for the brand.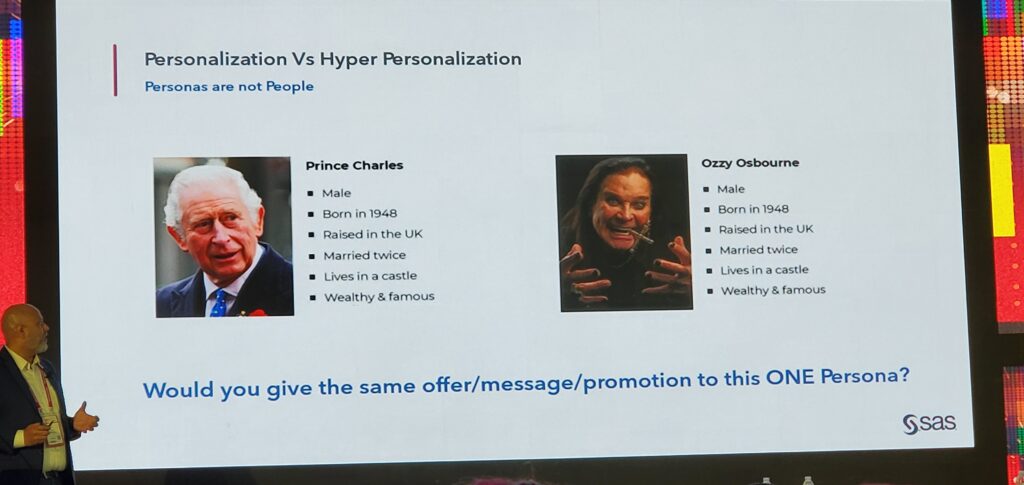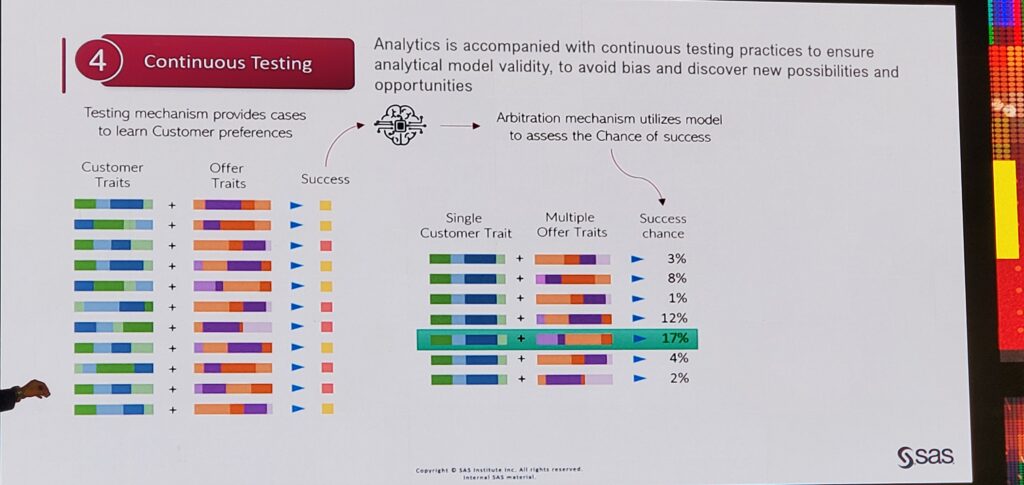 But hyper personalization and cross personalization at scale is quiet challenging to deliver, as it requires real time data with past data to be dynamically processed with customers profile and their preferences, predictive analytics, and automation. Choosing the best customized martech platform does solve the problem to increase cohesive conversion rates and an emotional long term bond.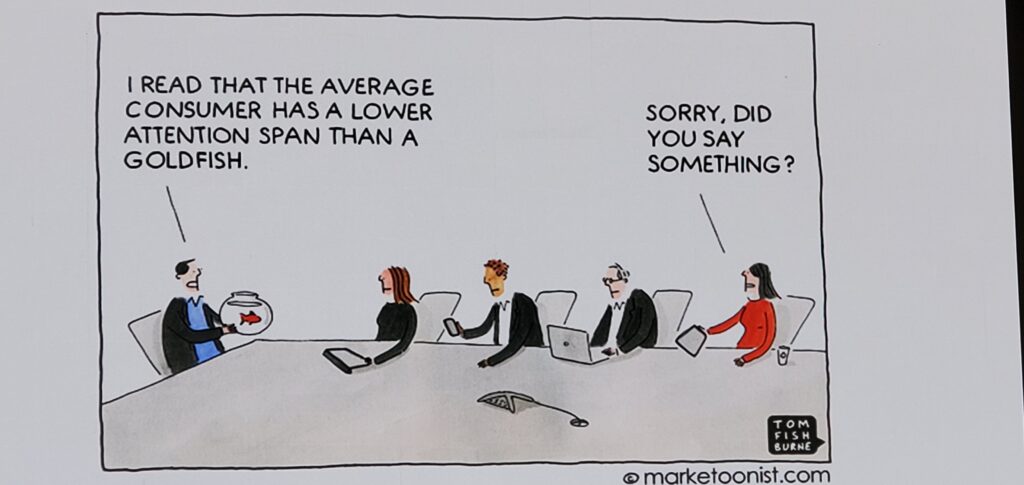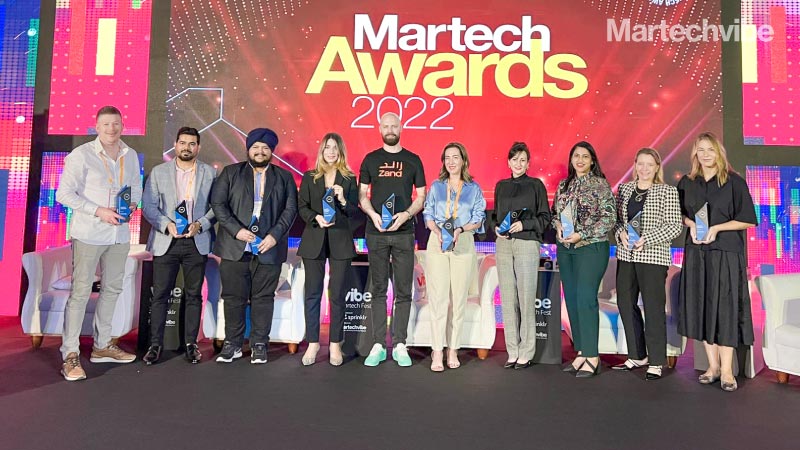 Marking the end of the Vibe Martech Fest's fourth edition was the annual Vibe Martech Awards (VMA) at Address Dubai Marina, UAE. With a mission to recognize the extraordinary achievements of the region's marketing professionals, VMA provides an annual distinction of the visionary people pushing boundaries in the martech space. Vibe Martech Fest recognizes Future Martech Leaders with Vibe Martech Awards. These recipients are the promising young faces in martech.
Winners were selected following careful consideration by the Martechvibe Editorial Team.
VMF had two awards categories this year – the Martech Champion Awards and Future Martech Leaders. These awards acknowledged Middle East-based brands' extraordinary achievers and promising young professionals in martech, carrying the potential to be future game-changers, using technology to redefine marketing and CX. The awards advance the region's innovation and technology agenda.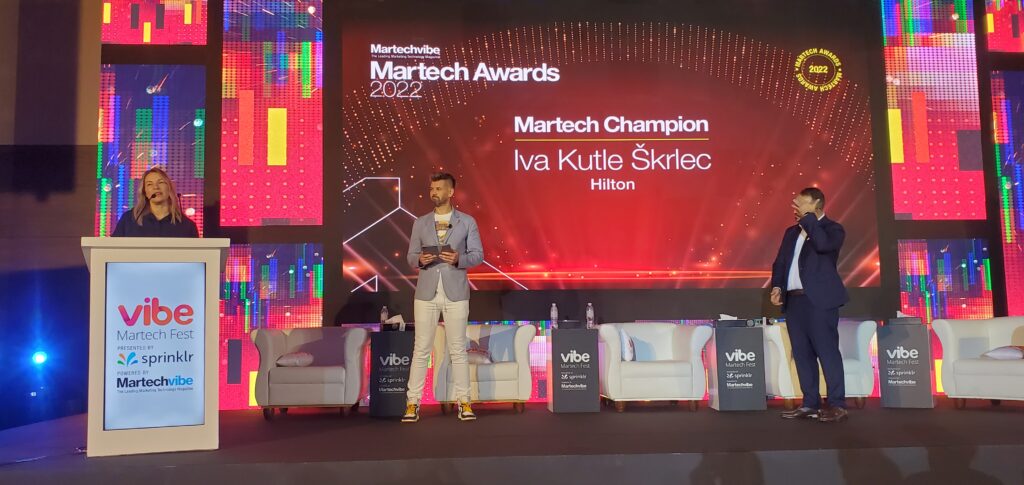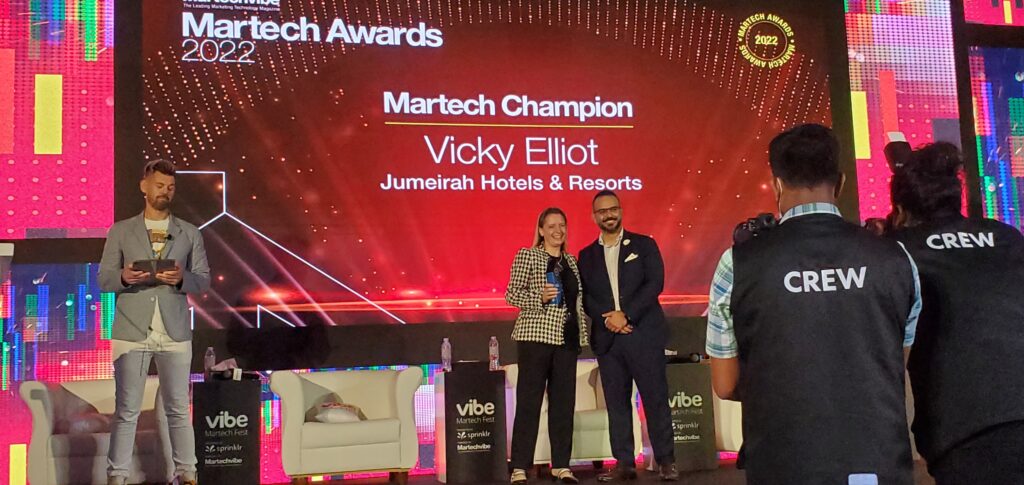 Martech Champion Awards
The Martech Champion awards recognize leaders driving the marketing landscape towards excellence. This year's awards were bagged by Christian Voss Pedersen, Head of Marketing at Zand, Deborah Cohen, Head of Consumer Mass Marketing at First Abu Dhabi Bank (FAB), Iva Kutle Škrlec, Director of Destination Marketing – (META region) at Hilton, Antonio Ricciardi, SVP Consumer Intelligence & Engagement at Etisalat, Mike Rich, Chief Marketing Officer at Aramex, Oleg Nesterenko, Chief Growth Officer at STARZPLAY, Ashwini Chitnis, Vice President Marketing & Communications at Dubai Holding, Vicky Elliot, Marketing Director at Jumeirah Group, and Vikram Krishna, Head of Group Marketing & Customer Experience at Emirates NBD.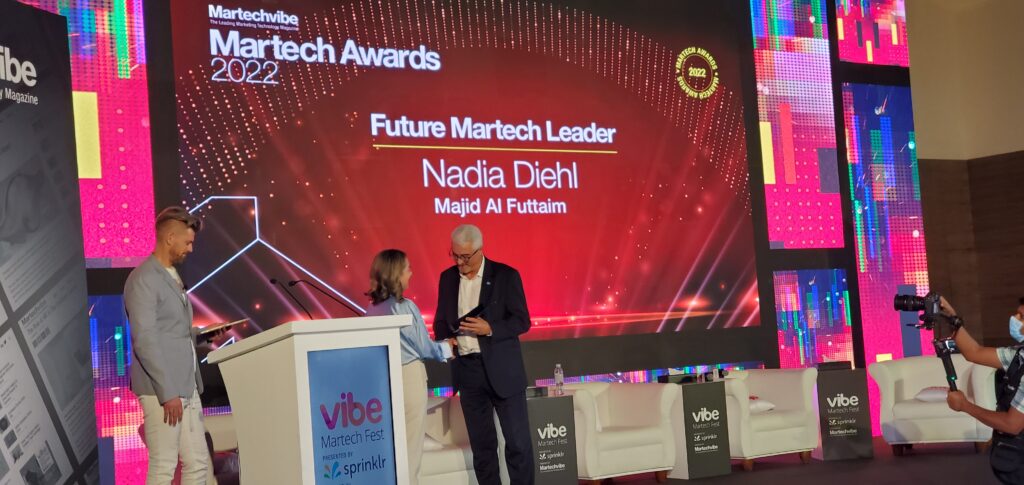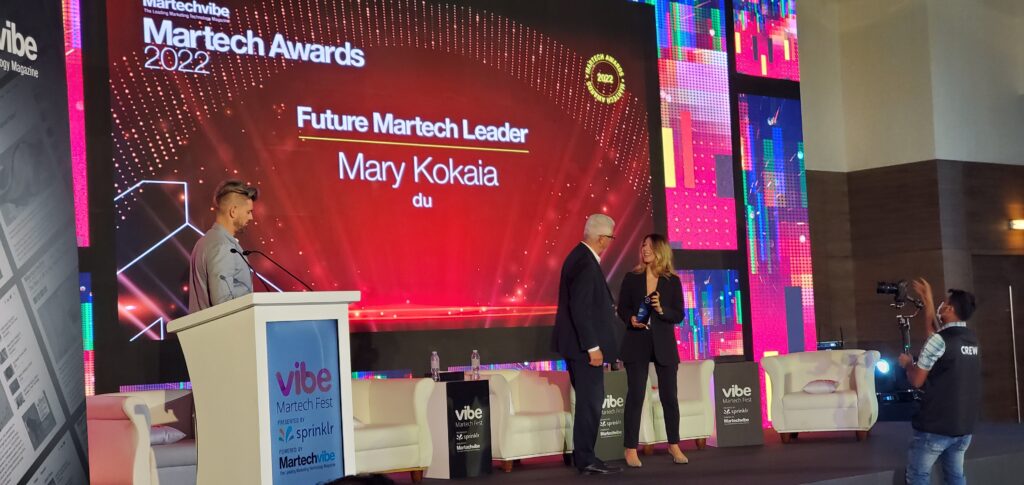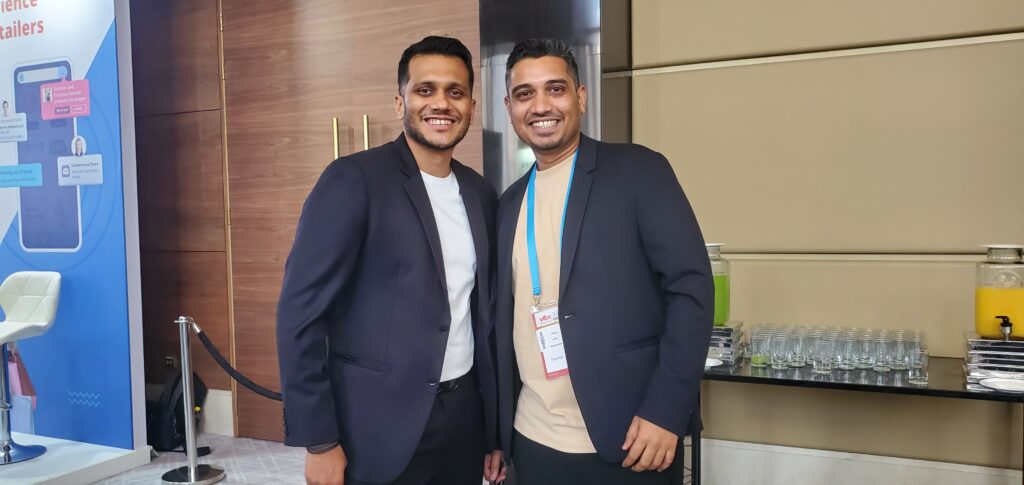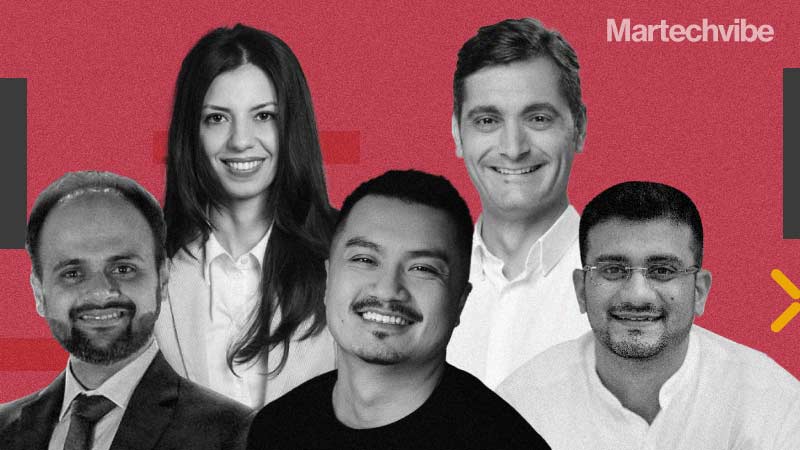 Martechvibe asked five marketers of leading brands at Vibe Martech Fest to share one critical piece of advice for the community of peers.
What is one piece of advice you would like to give marketers?
Steve Lok –Senior Director, Martech | Bain & Company
Absolutely hold your IT group to task. It is absolutely important to make sure they work with you and not against you. You need to align so you both are working together towards the same goals.
Suryaveer Singh – Head of Loyalty | Emirates National Oil Company
Stay relevant and stay customer-focused. Use tech to help aid any marketing activity that you do so you can give your customers the best experience every time they interact with your brand.
Sanjeev Nichani – Head of Loyalty and CRM, Apparel Group
Have a look at the data that you have got — it's a minefield of information. Evaluate your technology stack in a way to derive the best insights from the data that you have got.
Nazim Erdoğan – Chief Marketing Officer sahibinden.com
Listen to customers—this insight is crucial. If you accurately understand the customer, doing your job will become much easier. We are trying to sell our product or service to the customer so you need to present your proposition in the way the customers are searching for it to solve their challenges, not to sell your product. If you do this, success will come.
Joana Tene – Global MarTech Lead Whirlpool Corporation, The Netherlands
Before going ahead in your journey, it is important to know where you currently stand. Go back to the assessment of your current Martech stack to check capabilities, run a maturity assessment and then build a roadmap in order to develop.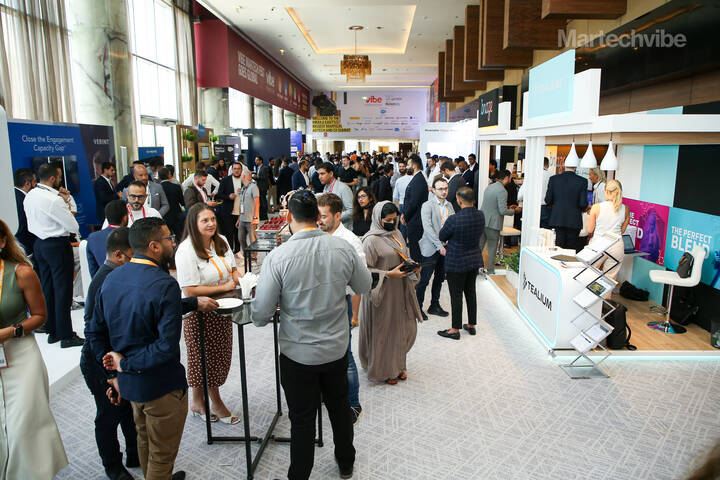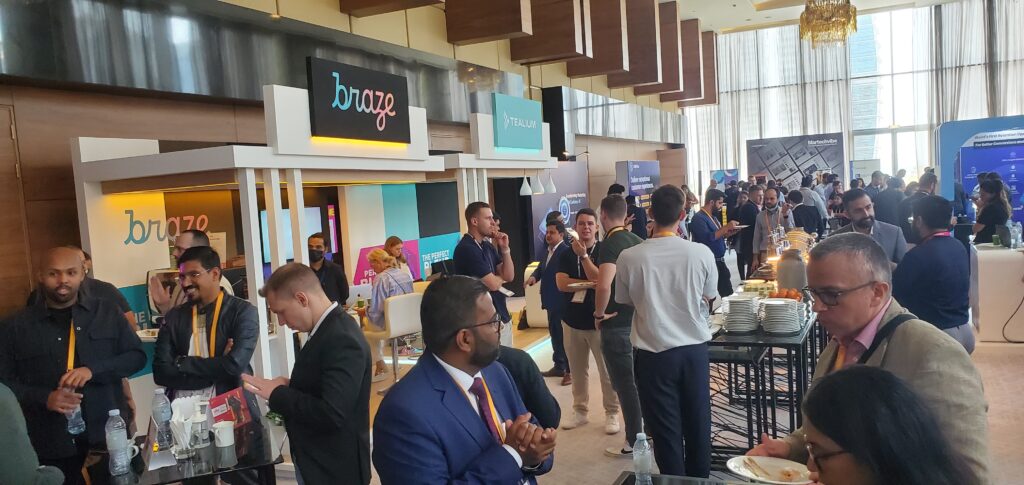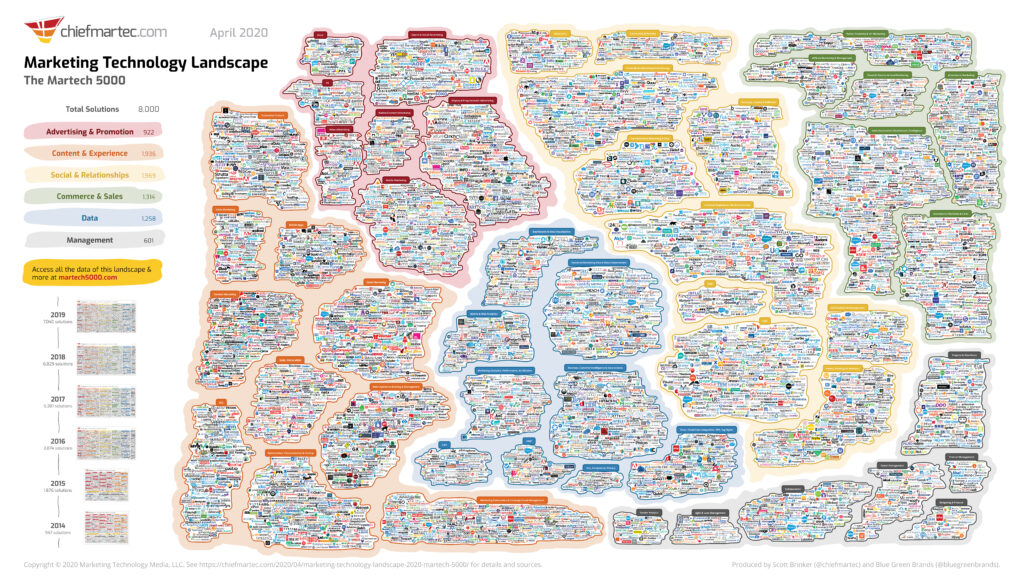 Vibe Martech Fest is the region's first and largest event focused on CX, Marketing, and Advertising Technology. A Martechvibe presentation, Vibe Martech Fest (VMF) is bringing the successful edition next  on 13th 14th, Dubai. https://vibemartechfest.com/