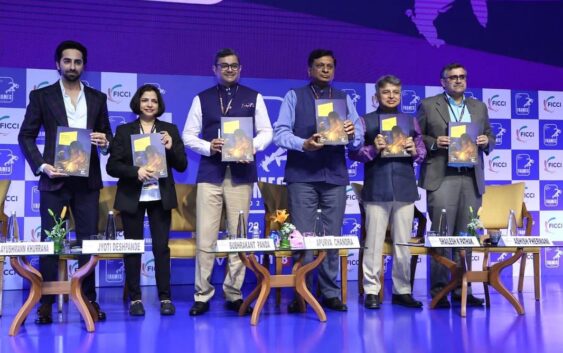 FICCI Frames, the 23rd annual Media and Entertainment Convention, organized by the Media and Entertainment Wing of the FICCI, was held on May 3-5, 2023 at the luxurious Westin Hotel in Mumbai. FICCI Frames is Asia's oldest, most prestigious and influential annual media and entertainment convention.
The FICCI FRAMES conference was a three-day international event that brings together influential industry leaders, influencers, and policy makers to exchange ideas and knowledge. This year's event featured over 200 speakers and 1,000 delegates, including representatives from the film and television industries, as well as prominent social media influencers. The event is a unique opportunity for individuals, countries, and conglomerates to come together and share their knowledge and experiences.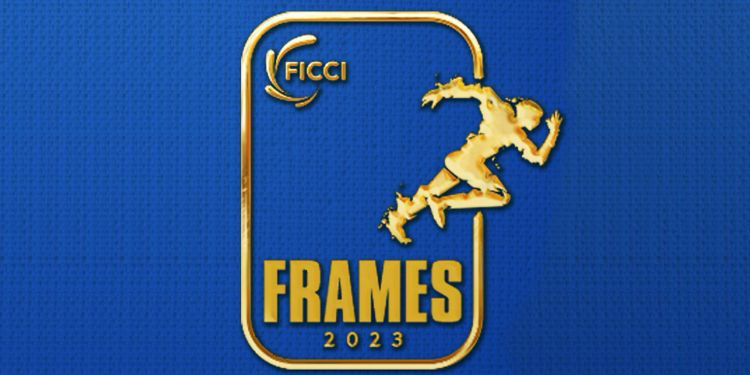 For the past two decades, FICCI Frames has been a premier platform for the Media & Entertainment industry to come together and discuss the challenges faced by the sector, devise solutions, disseminate international best practices, present innovative technologies, and host the Global Trade Show of Media & Entertainment businesses. FICCI FRAMES not only facilitates communication and exchanges between key industry stakeholders, influencers, and policy-makers, but also provides a unique platform for the sharing of ideas and expertise among individuals, countries, and conglomerate entities. Over 400,000 professionals from India and beyond representing the various segments of the industry have joined FRAMES.
The event witnessed the participation of several ministers, senior bureaucrats, and policymakers, along with expert industry veterans and leaders. Notable personalities that graced the event include Jyoti Deshpande (FICCI M&E Division chair and Viacom18 CEO), Gopal Vittal (Bharti Airtel MD & CEO), Siddharth Roy Kapur (Producer Guild of India former president and Roy Kapur Films founder & MD), Aman Gupta (BoAt co-founder & CMO), Nikkhil Advani, (Emmay Entt & Motion Pictures LLP director & producer); Rana Barua (Hanvas Group India Group CEO), Hansal Mehta (Indian filmmaker), Megha Tata (Cosmos Maya CEO), Devendra Darda (Lokmat Media Group managing director), Harit Nagpal (Tata Play MD & CEO), Ishan John Chatterjee (Youtube India director), T.V. Ramachandran (Broadband India Forum president); Abraham Thomas (Big FM CEO); Rohit Jain (Lions Gate managing director); Kamal Gianchandani (PVR Picture CEO). Indian actors who will attend the three-day event include Anil Kapoor, Manoj Bajpayee, Ayushmann Khurrana, Aditya Roy Kapur among others.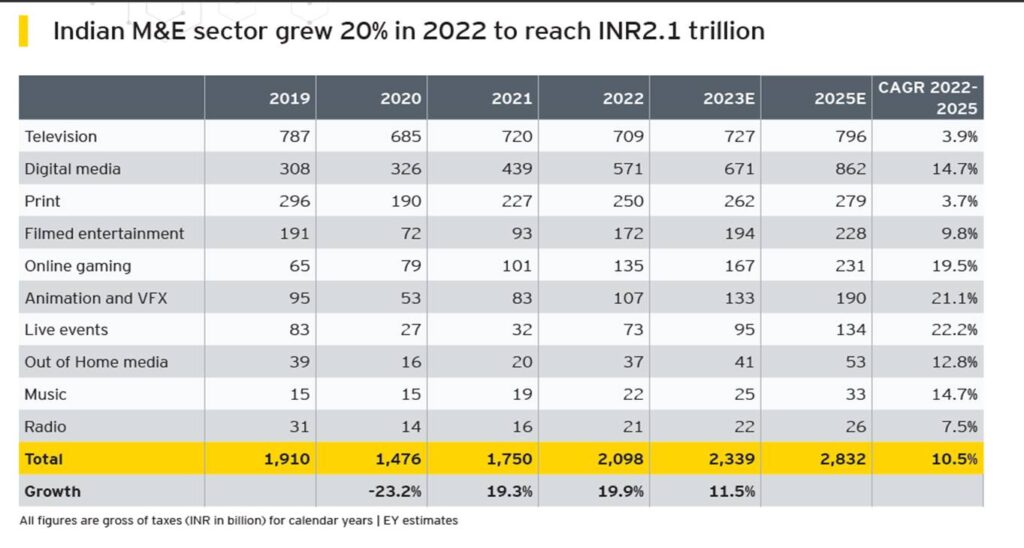 The FICCI-EY report 'Windows of opportunity – India's media & entertainment sector maximizing across segments' launched at the FICCI FRAMES 2023, the Indian Media and Entertainment (M&E) sector grew 20% in 2022 to reach INR2.1 trillion (US$26.2 billion), 10% above its pre-pandemic levels in 2019.
Digital media has grown significantly, reaching INR571 billion and increasing its contribution to the M&E sector from 16% in 2019 to an astonishing 27% in 2022. It is important to note that the digital segment's share of the entire M&E sector would rise to 50% if data costs were also to be factored in.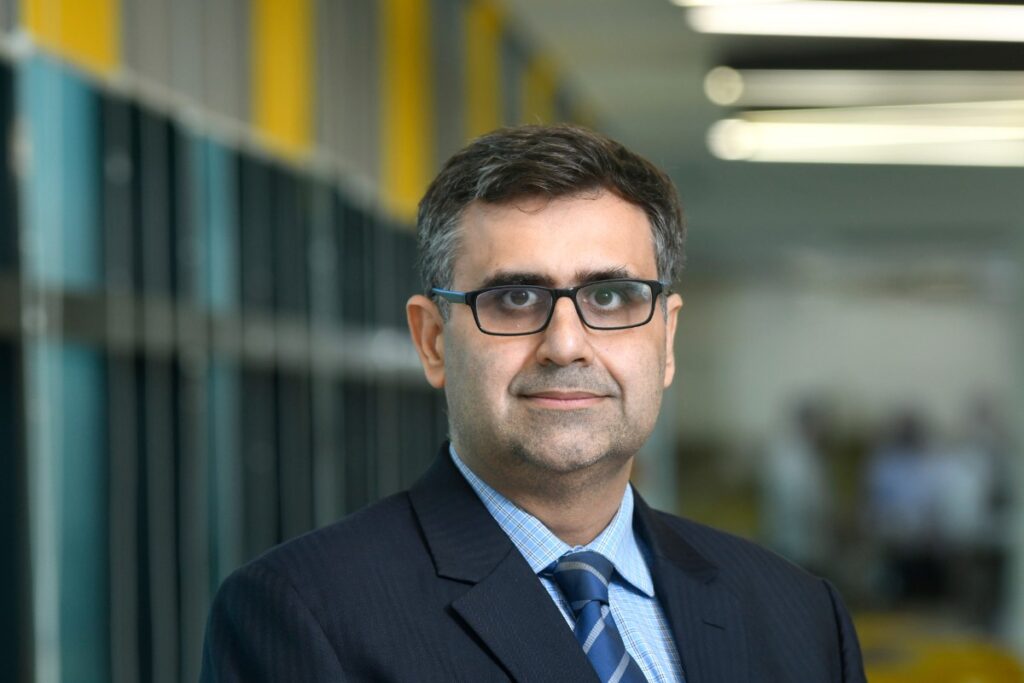 Ashish Pherwani, EY India Media & Entertainment Leader, stated, "The Indian M&E consumer base is large but heterogenous, hungry for content but willing to pay only for value, and more than ready to experiment with technology, be it streaming, digital payments, online education, virtual experiences, e-commerce, social media, or gaming. The diverse consumer bases, coupled with favourable macroeconomic and demographic factors, have translated into a very exciting time for the sector."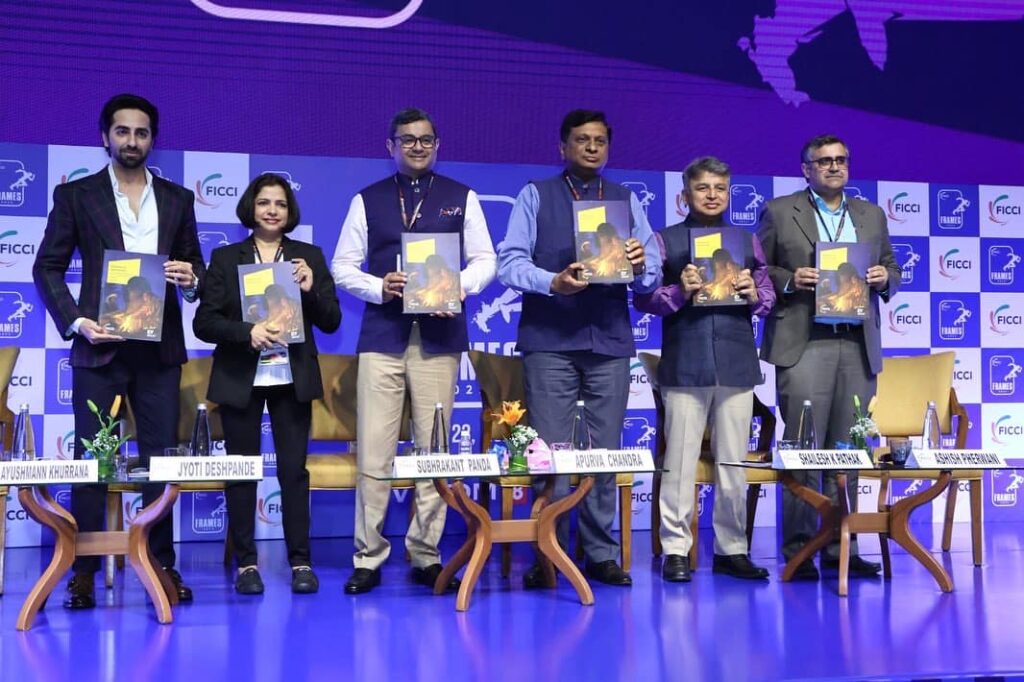 Indian M&E sector grew 20% in 2022, touching the highest ever mark of INR2 trillion
It is expected to grow a further INR 734 billion to reach INR 2.83 trillion in 2025
Advertising grew 19% and crossed INR1 trillion (INR1 lakh crore) for the first time
Digital media grew by INR132 billion to reach INR571 billion, and now comprises 27% of the Indian M&E sector and 48% of all advertising revenues
Except for TV subscription, all M&E segments grew in 2022
Evident from the strong growth the Indian economy is currently undergoing and in the future, The Indian Media and Entertainment which is rapidly developing sector too, is projected to become a USD 100 billion industry by 2032.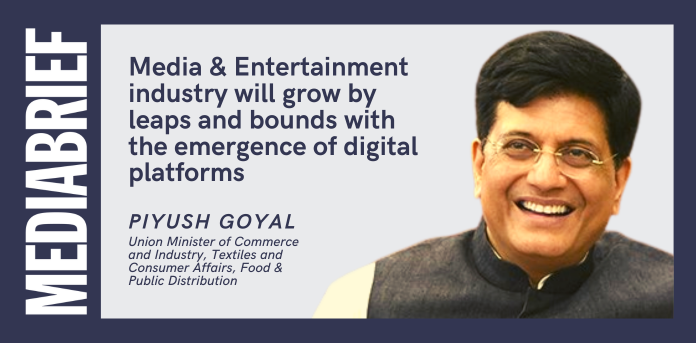 Mr Piyush Goyal, Minister of Commerce & Industry, Consumer Affairs & Food & Public Distribution and Textiles, Government of India said, "The Government is supportive to all the efforts by the media & entertainment industry to expand the frontiers of the sector globally."
Addressing the 23rd edition of FICCI FRAMES, Mr Goyal said that India is on the pathway to become a developed nation by 2047. "As we enter the Amrit Kaal, the next 25 years which will be the defining years for India, I'm sure, our entertainment & media industry will make a mark that will be matchless. Your (industry's) commitment to take Indian cinema on the global map, will help the industry to succeed."
Lauding FICCI FRAMES – the congregation of stakeholders of Media & Entertainment sector, the Minister said, "I'm delighted to be a part of the event, which has the theme 'inspire, innovate & immerse', which is relevant to the current times. It also reflects the vibrancy that the media industry
demonstrates as a key pillar to India's cultural heritage."
"The Media & Entertainment industry can showcase to the world, the New India of today, boosting the economy, helping the country reach a new audience, influencing opinions, and spreading positivity," asserted Mr Goyal.
Appreciating the industry for adopting modern technologies, Mr Goyal said, "We are looking at a proliferation of technology in the media and entertainment industries. With digital platforms coming up, I believe this industry will grow by leaps and bounds."
The Minister said that India's success in the entertainment industry can be seen in the recent Oscar awards for the song 'Naatu – Naatu' and the movie 'Elephant Whisperers'.
"We gave a social message that sustainability is at the core of our thinking and comes naturally to Indians. We also gave a message of Naari Shakti that Indian women of substance are defining the New India," he added.
"The skill, innovation & technology of the industry is nurturing talents and hard work. Let's together build an industry which entertains, empowers, enlightens & inspires the whole nation, in this journey of progress & prosperity," he emphasized.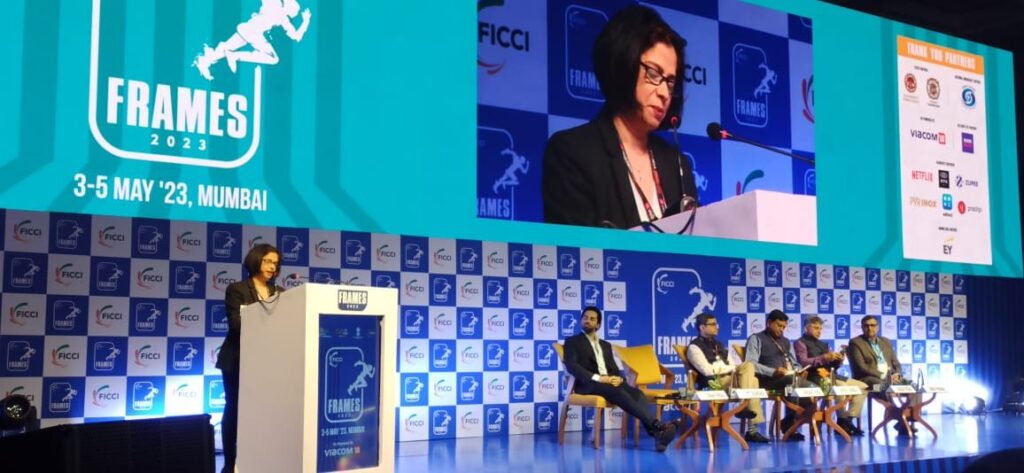 Ms Jyoti Deshpande, Chair, FICCI M&E Committee; CEO, Viacom 18 Media & President – Media & Content Business, Reliance Industries Ltd said, "With disruptions and an imminent equally disruptive entertainment launch, a digital-forward economy has already seen content and data consumption levels reach monumental proportions by global standards. Indians now consume nearly 20GB data per month on an average, No. 1 in the world already, and expected to reach 46 GB by 2027."
"It's an exciting time to be in the M&E business, as we leverage the three pillars of the industry – content, commerce, and community, fuelled by technological innovation. The sector is expected to grow 11.5% in 2023 to reach INR 2.34 trillion and further grow at a CAGR of 10.5% to reach INR 2.83 trillion by 2025. Through democratisation of the creator economy and disruption in digital distribution, I dream of an India with infinite storytellers finding infinite platforms to share their stories, engaging with audiences in every language, with India leading the charge across the global entertainment landscape."


'No one innovates like India, no one can implement at scale like India'
"The proliferation of Smartphones, Connected TV, advent of 5G and affordable data rates all contribute to the fulfilment of the Digital India dream. Propelled by double digit growth, by 2025 we are set to become Rs 2.86 trillion industry," added Ms. Deshpande.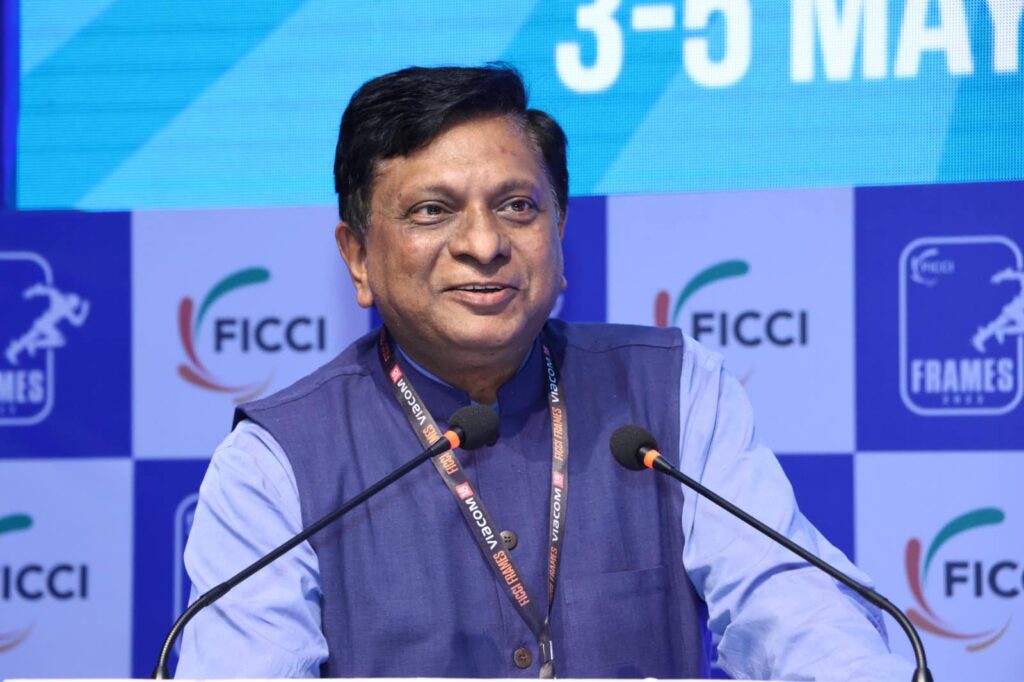 Minister for Information & Broadcasting, Government of India, Mr Apurva Chandra has declared that the Government is striving to implement an Animation, Visual effects, gaming and comics policy and to establish an AVGC Mission as soon as possible.
Addressing the 23rd edition of FICCI FRAMES, Mr. Chandra said, "Animation, visual effects and graphics are areas which have tremendous potential. With the establishment of the AVGC Task Force and the creation of a national policy for AVGC, India will be well on its way to becoming a global leader in the AVGC industry."
Highlighting the untapped potential of the Indian Media and Entertainment industry, the Secretary asserted, "There is still a world left to be captured by the Indian Media and Entertainment industry. The world is interested in Indian stories and Indian culture."
He further assured the industry of support from the government and stated, "The government would like to be facilitators and supporters of the media and entertainment industry so that it reaches the world stage. We would like to work with the industry to set up more and more institutes so that more manpower comes on board in the industry."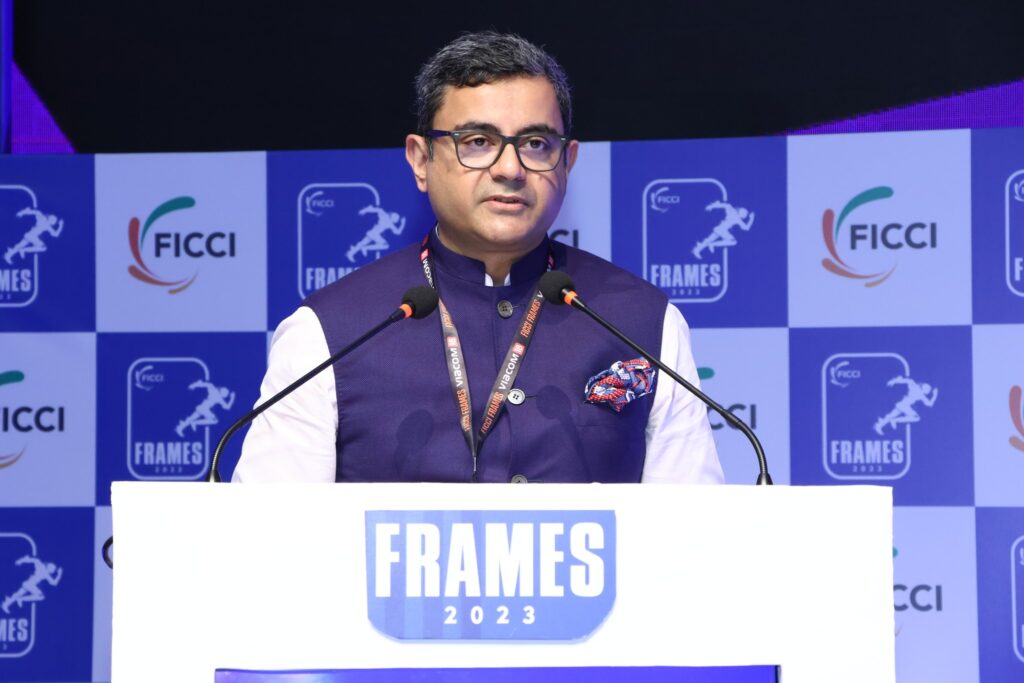 Mr Subhrakant Panda, President, FICCIsaid, "Media & Entertainment industry in India is growing at a CAGR of 10.5 per cent and is expected to reach Rs 2.86 trillion in 2025, underscoring both its importance and resilience. Internet access even in remote areas, low cost of data and smartphone penetration has contributed to the growth of digital media. FICCI is committed to supporting the Indian M&E industry's global ambitions."
Mr Panda further stated, "Given the rapidly changing landscape, industry participants must be agile and respond to evolving trends. Conducive policies have led to M&E becoming an integral part of the economy, it's not just in terms of creativity and entertainment, but also job creation. FICCI is committed to working with all stakeholders for the growth of the Indian M&E industry and supporting its global ambitions."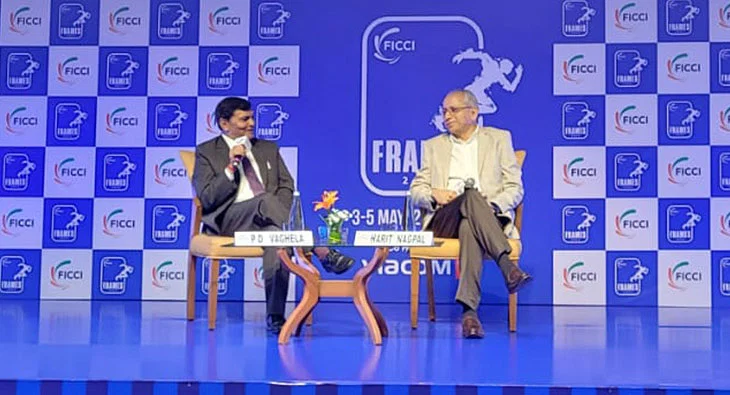 Vaghela during the fireside chat with Harit Nagpal, MD & CEO, Tata Play at FICCI Frames 2023, on the topic, Ensuring a level Playing Field in Entertainment Broadcasting, TRAI has expressed its openness to the possibility of granting tariff concessions to the broadcasting sector, which is facing difficulties due to the development of new technology and changing consumer behaviour, said its Chairperson, PD Vaghela.
"I will be very happy if the industry sits together and gives me a roadmap on how we should go for forbearance," Vaghela said on Wednesday, speaking at the Ficci Frames 2023 event. He cited the example of the telecom sector where the TRAI is following the forbearance policy on tariffs.


"I would scoff at the idea of regulating new players. I would not want the new players to be regulated or brought under the licensing regime. Existing players must be given some sort of relief," he said.


Dr PD Vaghela, Chairman, Telecom Regulatory Authority of India (TRAI) said, "With the way technology is changing and the way new players are coming, we must ensure a level playing field for all. We should not impose regulations or restrictions on the new players; less regulation is the best regulation."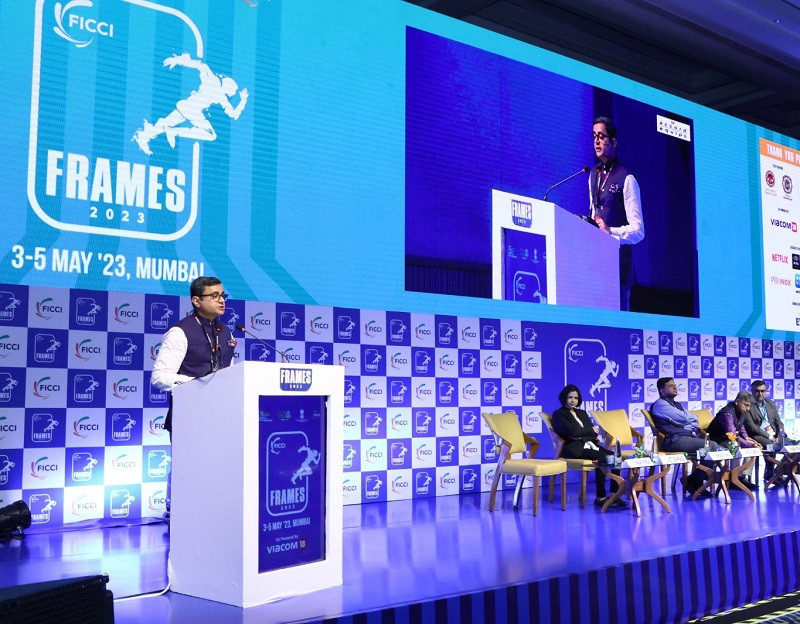 For the past two decades, FICCI Frames has been a premier platform for the Media & Entertainment industry to come together and discuss the challenges faced by the sector, devise solutions, disseminate international best practices, present innovative technologies, and host the Global Trade Show of Media & Entertainment businesses. FICCI FRAMES not only facilitates communication and exchanges between key industry stakeholders, influencers, and policy-makers, but also provides a unique platform for the sharing of ideas and expertise among individuals, countries, and conglomerate entities. Over 400,000 professionals from India and beyond representing the various segments of the industry have joined FRAMES.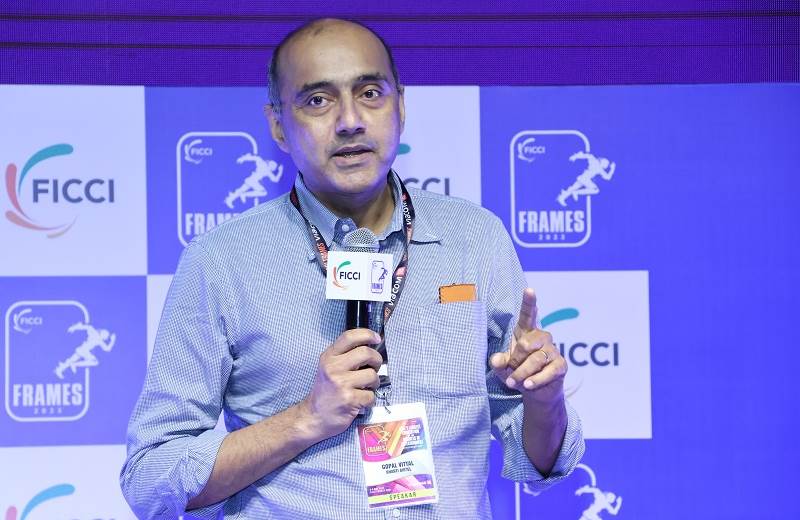 Gopal Vittal, Chief Executive Officer of Airtel, made a keynote speech on the potential of 5G technology in the media & entertainment sector, emphasizing the need for direct to consumer over-the-top (OTT) operators to work together to address the problem of distribution, with Airtel being able to provide assistance in this regard.
"The business model that the OTT platforms work on needs to be changed otherwise many will perish," he said. He said that Airtel isn't interested in owning, producing or buying content, but can work with OTT players to help them reach Airtel's 330 million+ customers. "We can actually help you solve the distribution problem," he said addressing the audience which included content makers, and broadcasters.
Vittal talked about how important the telecom industry is and how it's been instrumental in driving the growth of apps like cab rides and food delivery. He also talked about Airtel's 5G rollout and how it's already available in 3,500 towns and will be available in 5,000 towns by March 2024. He also said that the monetization of 5G and the resulting increase in ARPU will only happen when the rates go up, which is why Airtel is offering 5G for free right now, and both it and Reliance jio are doing the same.

"They have to break the problem of the distribution and monetization challenge. Now we are in a unique position because we have no ambitions and no intentions of ever competing with a content company," Vittal added.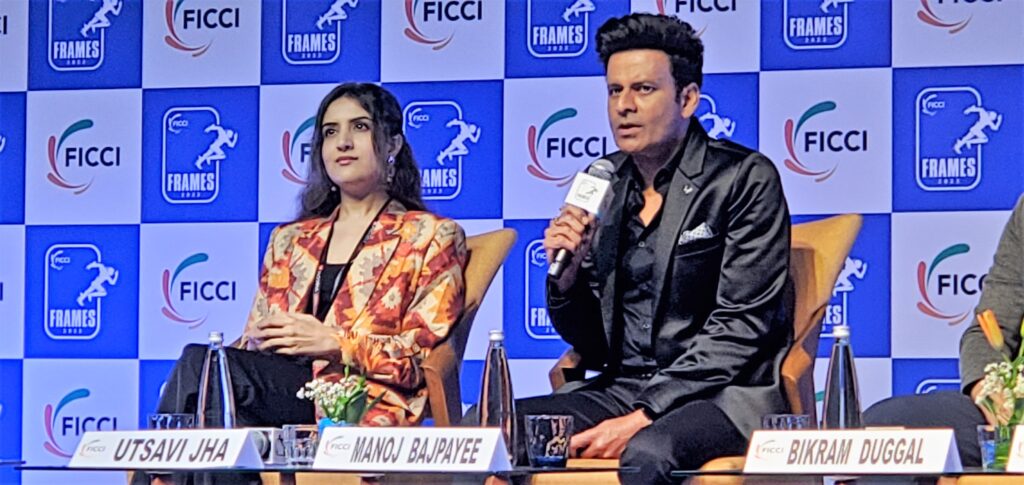 The recent release of the film Gulmohar on the Disney+ Hotstar platform has challenged the traditional notion of family entertainment and has managed to bring all members of the family together. At an interactive session held at the Ficci Frames 2023, one of the prominent actors in the film, Manoj Bajpayee, discussed the importance of wholesome family entertainment and how it enabled him to watch the movie with his daughter. He further stated that his daughter was in tears after watching the film.
Manoj said, "Even though most of the time I don't watch films that release on OTT platforms with my daughter, there are two films that I enjoyed watching with her. One is Harry Potter; I must have watched all the Harry Potter films five times. The second film was Gulmohar. I allowed her to watch a film released on OTT because, usually, not all the content is suitable for the consumption of young children. Once the film ended, my daughter went to the washroom and cried so loudly that I could feel it. When she came out of the washroom, I saw that her eyes were swollen. I asked her if she had cried. She said, 'Please, papa, do not ask me about that'. She later shared that since my mother had passed away last year, the character of Dadi in the film reminded her of her Nani."
"That's the power of a good family entertainer: it strikes a chord with every member of the family. And I think in a wholesome story, no matter which age group you are in, you find a connection with some character or another," added the actor.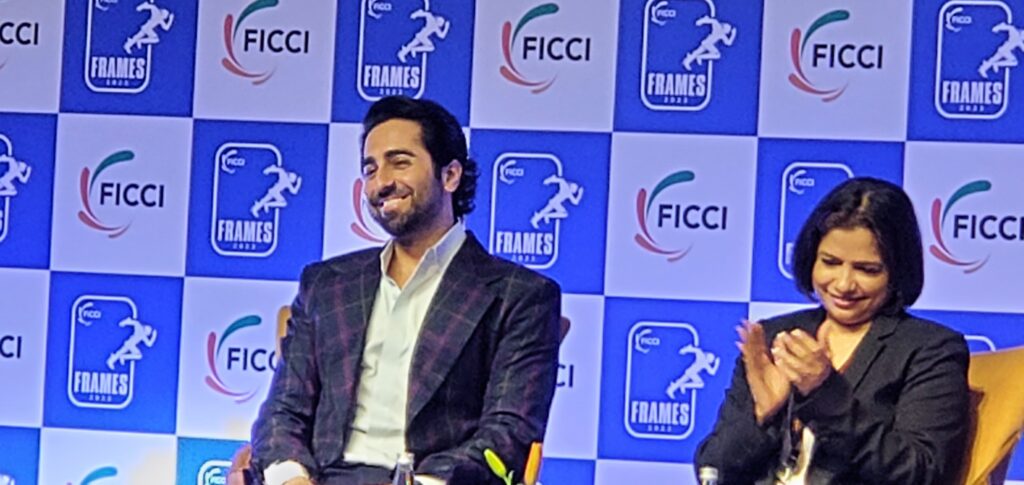 Ayushman Khurrana expressed his admiration for the development of the Indian film industry, claiming that it is on the verge of achieving international success.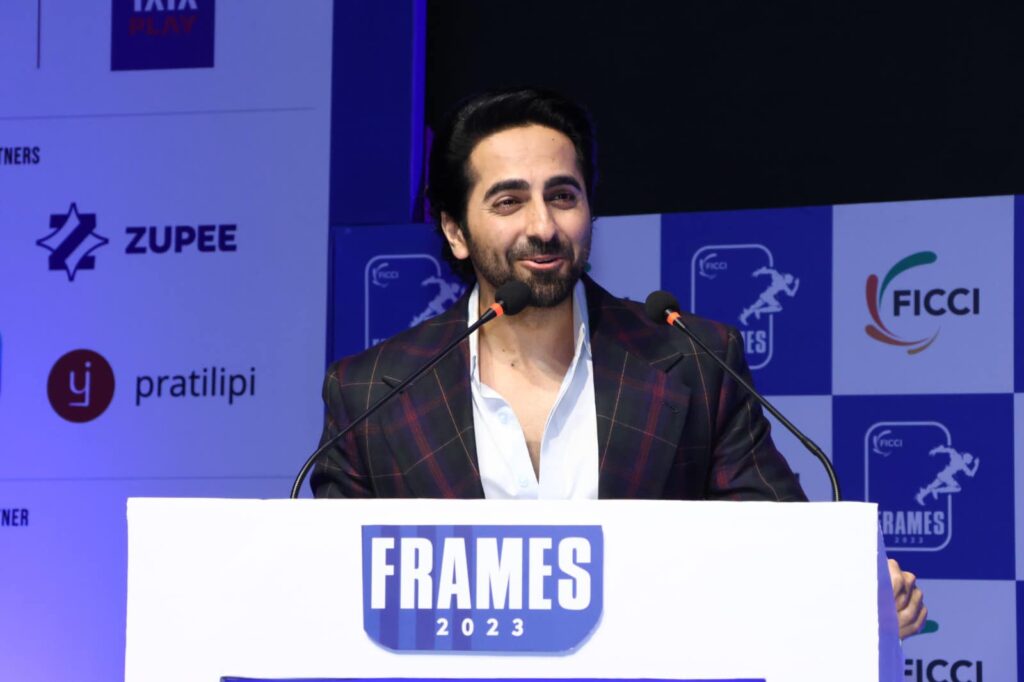 "10 years back I had gone to this place called Madhumalai Wildlife Sanctuary. It's at the dry Junction of Kerala Karnataka and Tamil Nadu and I witnessed first hand the relationship between man and animal. I never thought in 2023 that relationship would be told worldwide and it will give us an Oscar. The more local we go, more Global we reach, as they say the film industry is at the cusp of global greatness and I'm fortunate to be living at this time where world has become a creative Melting Pot of culture. India has been looked at as a creative Juggernaut and our industry is being welcomed globally with the support of fans we would like more and more films to be digitized and restored currently the initial film," said Ayushman Khurrana delivering his opening remarks.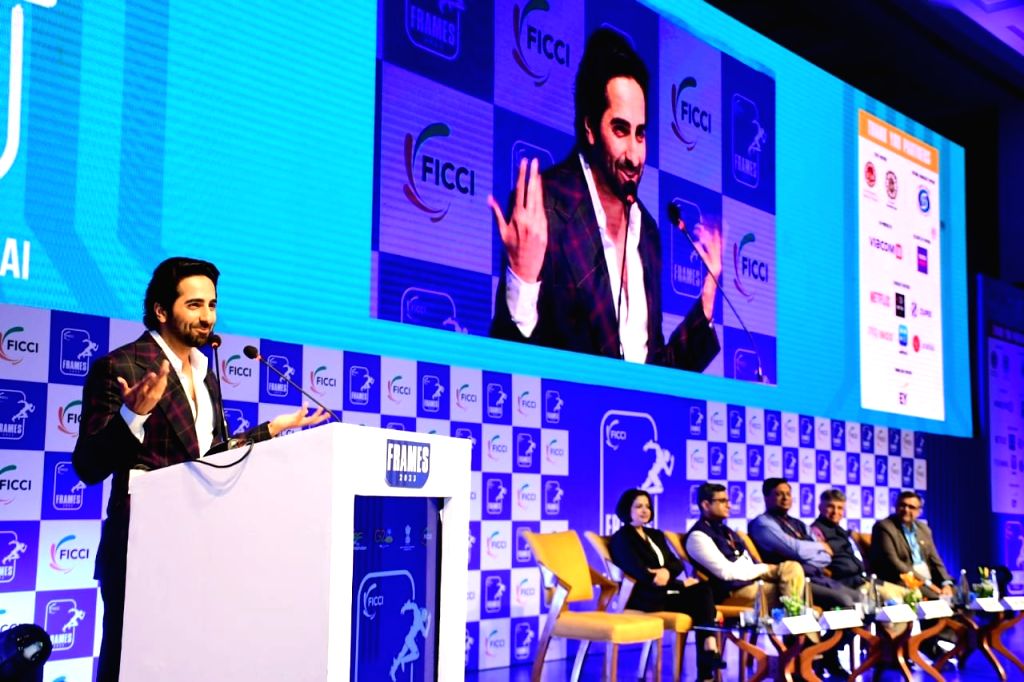 Ayushman on acting, role play, "
Always I think when you are, when you have lived in experience of a character it becomes easier right. These were the two films which I had no lived in experience so you put in more homework or extra work and this certain method to it. But I'm used to be a method actor in college when I should do theater but over the years when I started anchoring the radio journalism I started believing in my garden intuition. I started reacting more than acting it really depends on the actor who's in front of you so you just can't over prepare but certain films yes like unique or action you know also other to some extent because that was like my first in action and in that world I'm not that person at all."