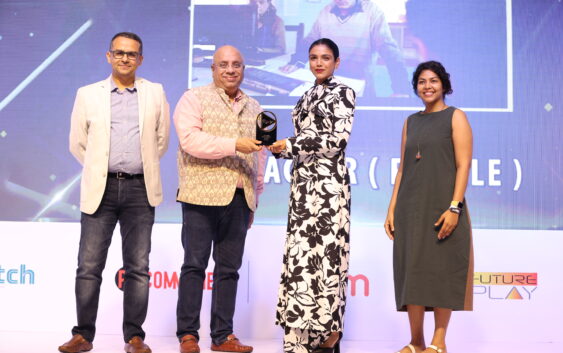 OTT platforms provided a safe and convenient way for people to stay entertained during the pandemic, offered a wide variety of content, including movies, TV shows, documentaries, and more, will continue to be popular in the post-COVID world, which helped and supported the entertainment industry during a difficult time.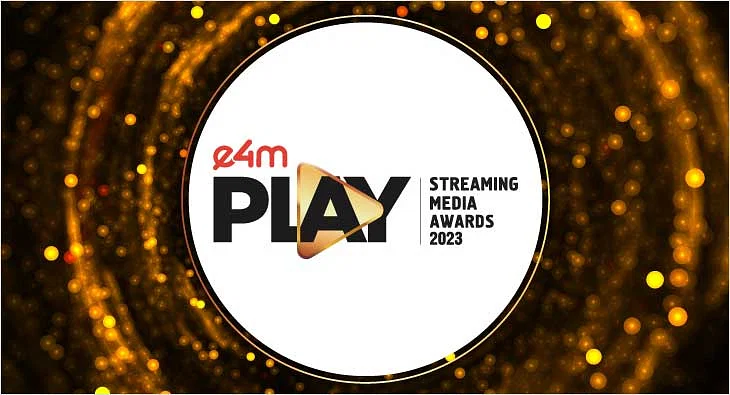 Three years ago, E4m Play was one of the first to recognize the shift in consumer behavior and launched the E4m Play Awards, a series of awards specifically designed to recognize and reward talent, content creators, brands, and platforms for excellence, innovation, and creativity. The awards were given across five categories- Content, Brand Integration, Marketing, Platform, Talent, Streaming Audio / Podcasts.
The Exchange4media Group organized the fourth installment of the e4m Play streaming media Awards 2023 at the luxurious Taj Hotel, Mumbai, which was attended by a galaxy of celebrities and industry luminaries. The awards acknowledged and rewarded brands, talents, content and platforms for their superior quality, innovation and creativity, and were graced by the presence of prominent industry figures, heads and professionals from the over-the-top and advertising industries.
Empowering brands, creators, content creators, and platforms to achieve excellence, innovation, and creativity, the e4m Play Streaming Media Awards 2023 recognize and honor the best in streaming media.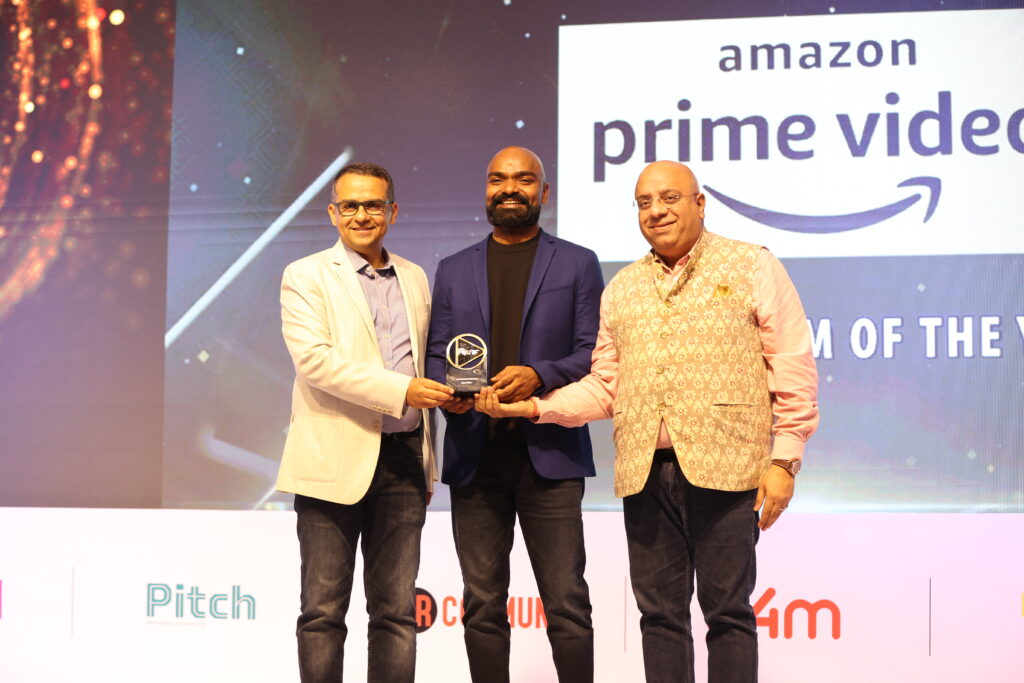 Prime Video was awarded the prestigious award of the evening for 'OTT Platform of the Year'.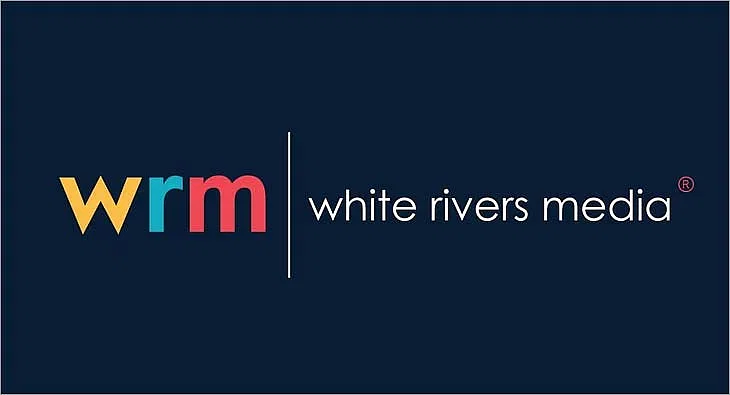 White Rivers Media was presented with the award for outstanding 'Agency of the Year'.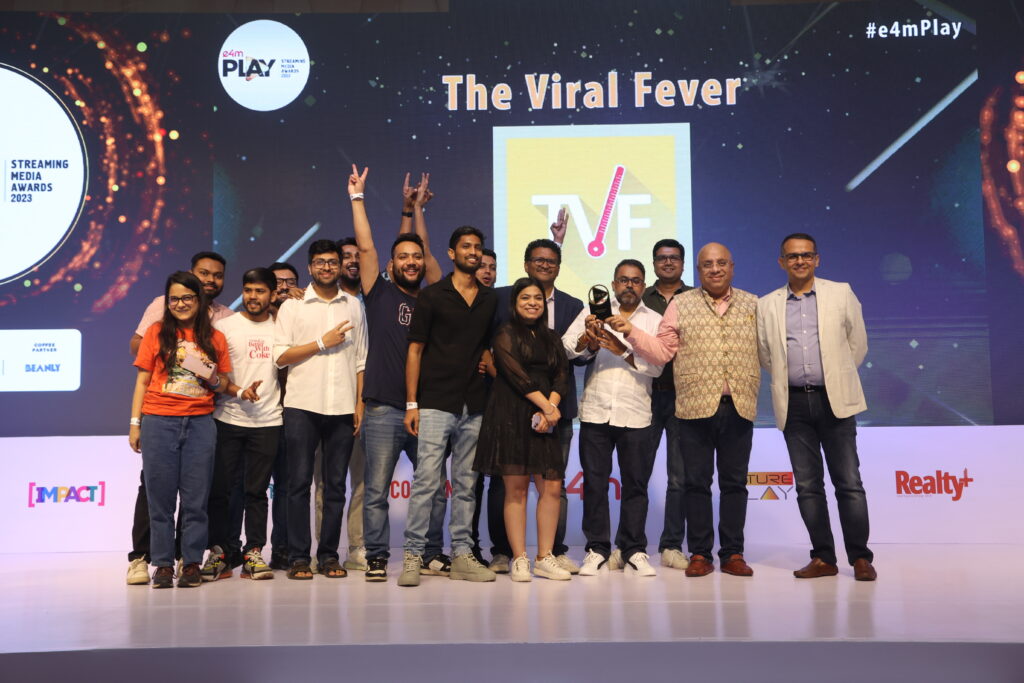 The Viral Fever was presented with the 'Video Content Company Of The Year' title.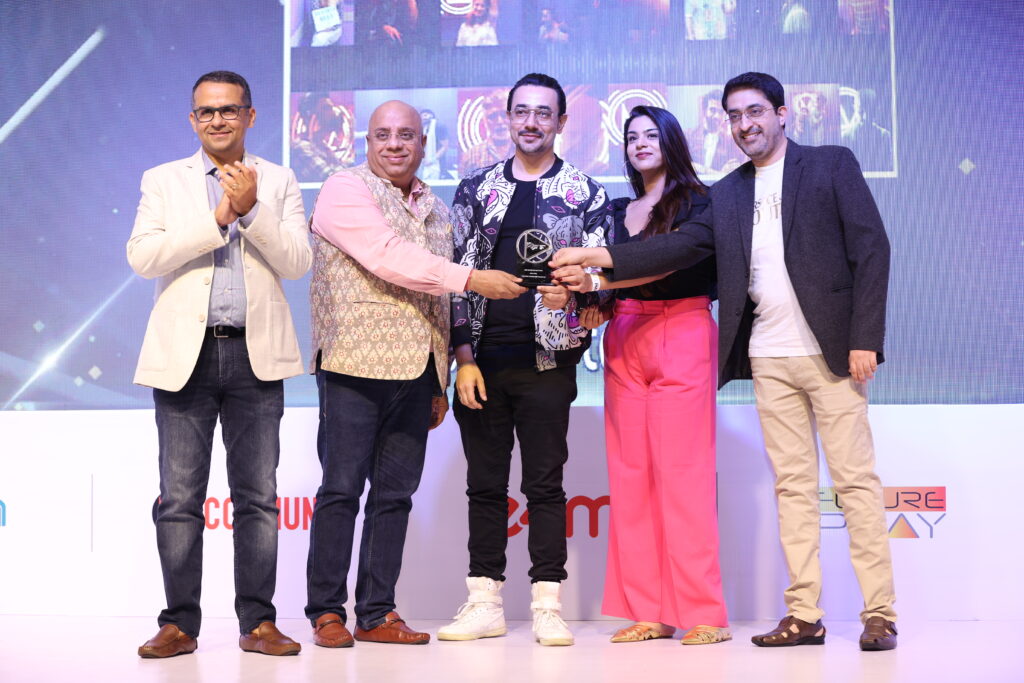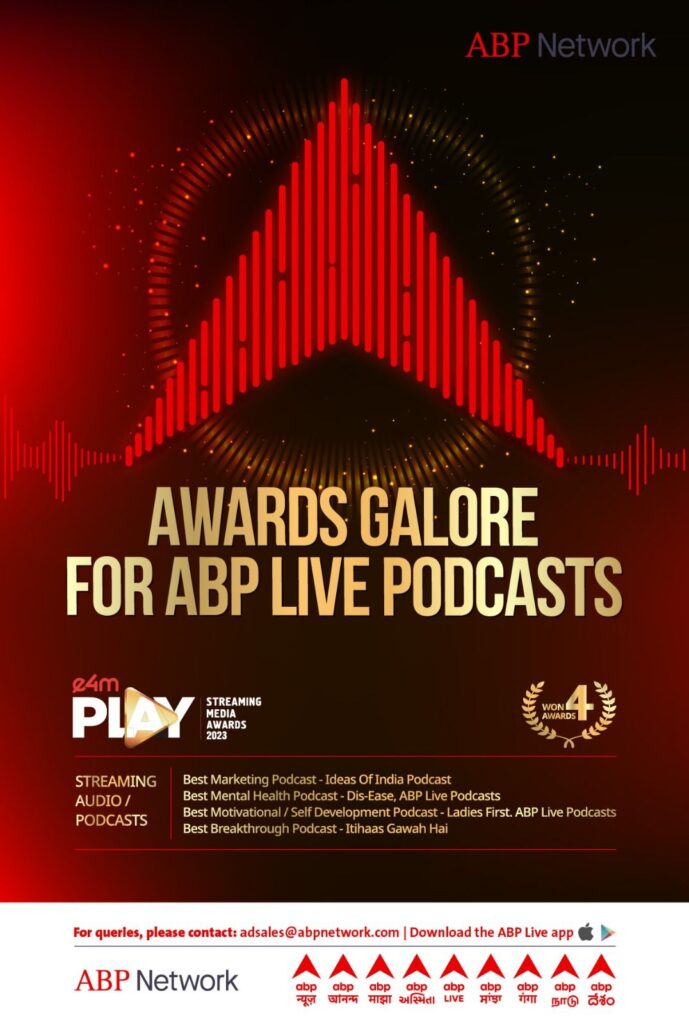 ABP LIVE Podcasts, from the house of ABP Network, has bagged four awards at the prestigious e4m Play – Streaming Media Awards 2023.
The awards celebrated the best of the best in the world of podcasting and streaming media. ABP LIVE Podcasts – Ideas of India won the award for Best Marketing Podcast – for their insightful commentary on India's culture, history, and society. The Best Mental Health Podcast award was received by ABP LIVE Podcasts – Dis-Ease, dedicated to discussing mental health issues and providing listeners with the tools and insights they need to lead healthier, happier lives. ABP LIVE Podcasts – Ladies First bagged an award for Best Motivational/Self Development Podcast, received recognition for its inspiring and empowering content. ABP LIVE Podcasts bagged the fourth award for Best Breakthrough Podcast for its ground-breaking series Itihaas Gawah Hai, explores India's rich history and uncovers hidden stories lost to time.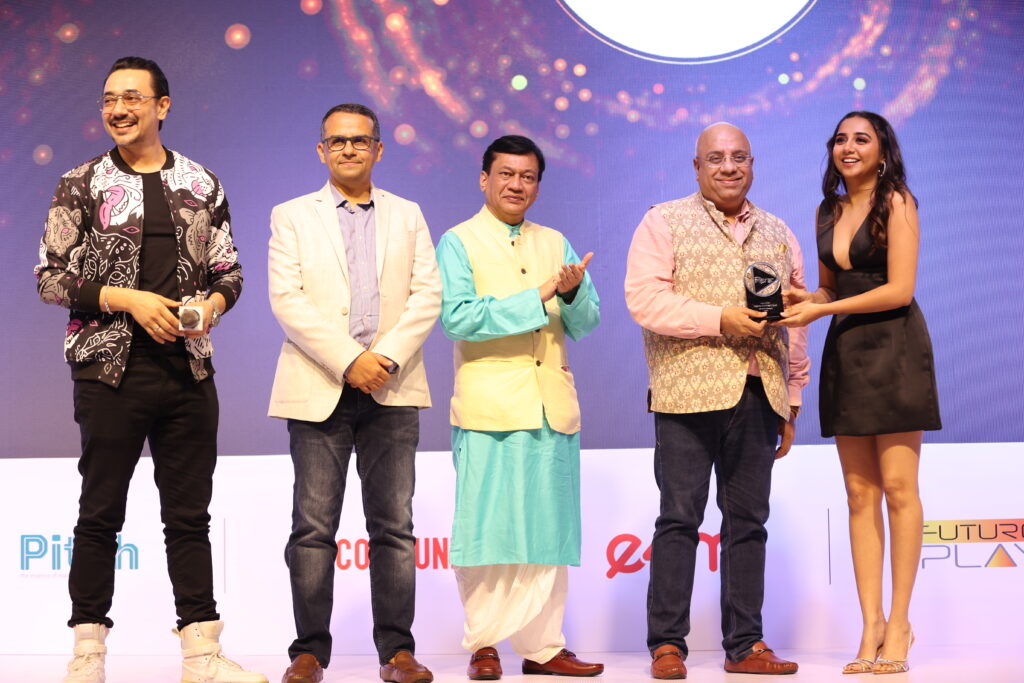 The ABP LIVE Podcasts team is honored to have created a platform that celebrates strong, independent women and provides listeners with the motivation they require to pursue their dreams. ABP LIVE Podcasts is committed to creating high-quality content that informs, inspires, and uplifts audiences across India and the world. With these awards, the team feels more motivated than ever to continue pushing the boundaries of podcasting and streaming media.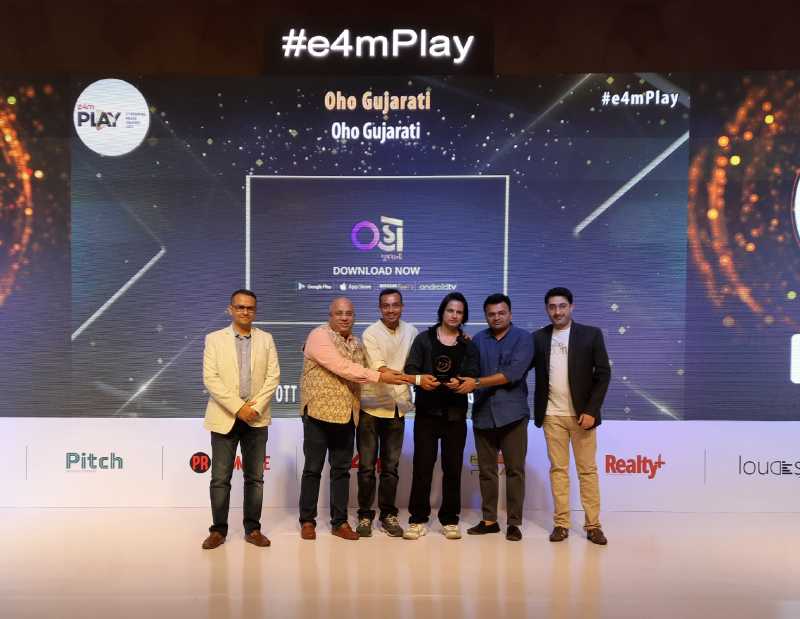 The Leading Gujarati Exclusive Content Streaming Platform, OHO Gujarati Won 4 Awards Including The Best Regional OTT Platform Of The Year At E4m – Streaming Media Awards.
Founder Of OHO Gujarati, Abhishek Jain Stated, "This Is An Incredible Night For The Whole OHO Team And I Am Extremely Proud Of The Fact That Finally Gujarati Content Is Being Seen And Appreciated By One And All. This Award Is A Testament To The Work That OHO And The Gujarati Industry In General Have Been Putting Out For The Larger Audiences. Moh Maya Machine And Aazaad Were Both Incredibly Challenging To Make And We Are Delighted That That Hard Work Has Been Acknowledged And We Are Thankful To Exchange4Media For This Honour."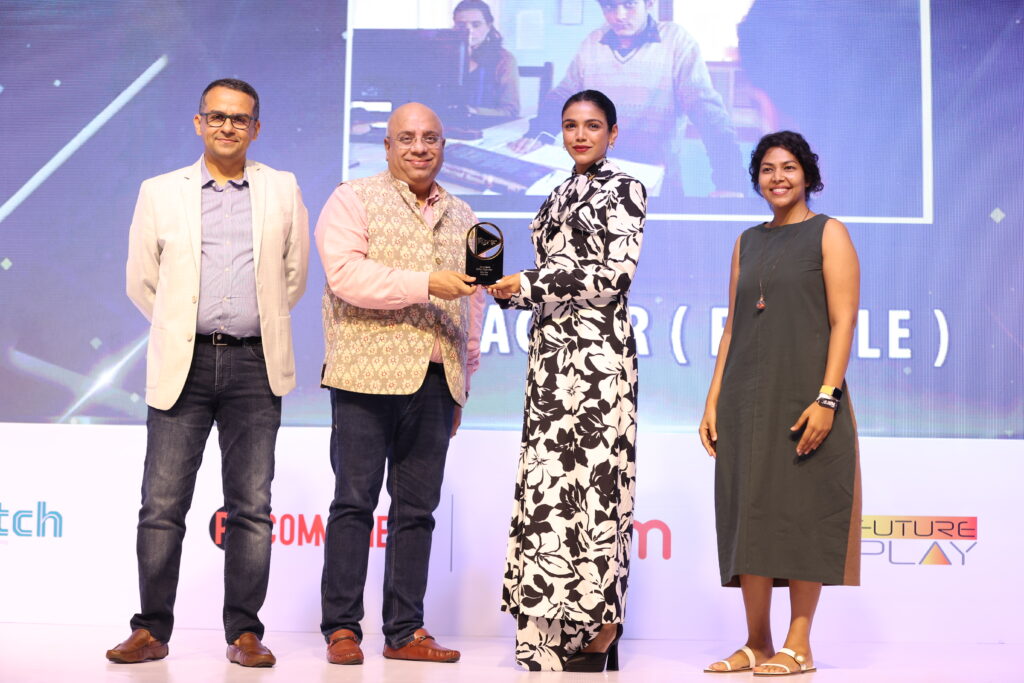 The E4m Play – Streaming Media Awards Is Curated To Honour The Exemplary And Underrated Talent And Content . Catering To The Evolving Needs Of Gujarati Audience, OHO Gujarati Endeavours To Bring Creative Qualitative Content On The Table And This Has Been Acknowledged Truly. The Two Year Old Regional Gujarati Platform Had Notched 6 Awards At The Indian Telly Streaming Awards 2022 Defining Excellence In Itself.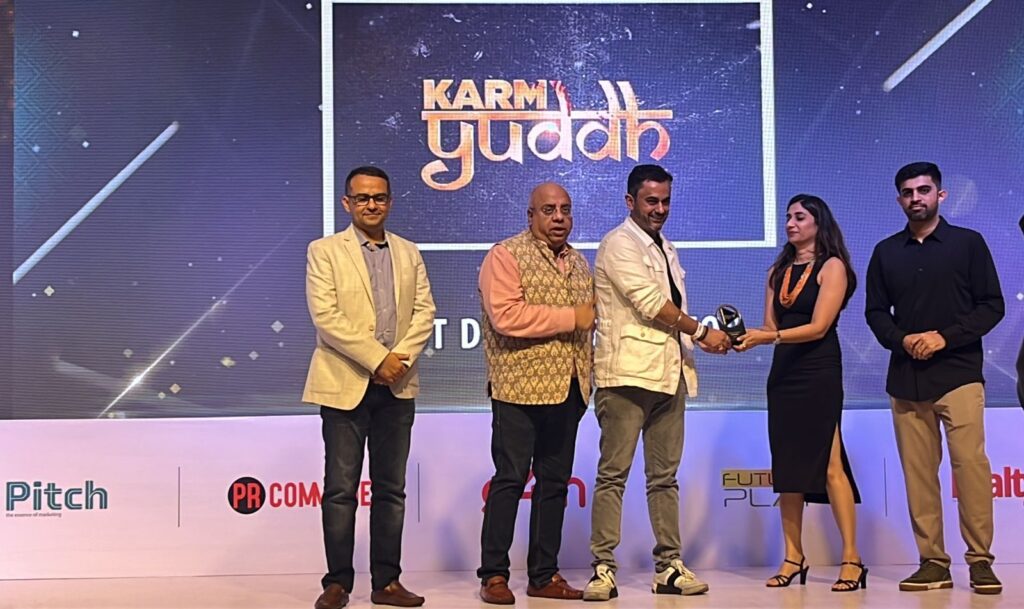 Ravi Adhikari of Sri Adhikari Brothers, an eminent Indian media house, received the Best Debut Director Award for his directorial venture Karm Yuddh on Disney Hotstar at the e4m Play streaming Media Awards 2023. Produced by Kailasnath Adhikari the show became top watched show across all OTT platforms during its initial 3 weeks period and also featured amongst Top 15 most watched OTT Shows in 2022 as per Ormax media reports.
Ravi Adhikari while accepting the award paid his tribute to Late Satish Kaushik and remembered his journey from assisting him to Directing him. "This award is his blessing for me," said Ravi. Media baron Markand Adhikari, CMD of SABNETWORK said, "I am very proud of Ravi's achievement, and I am very confident that Ravi and Kailashnath will carry forward the legacy by doing many path breaking things in media." Image: Ravi Adhikari receives best Debut Director Award.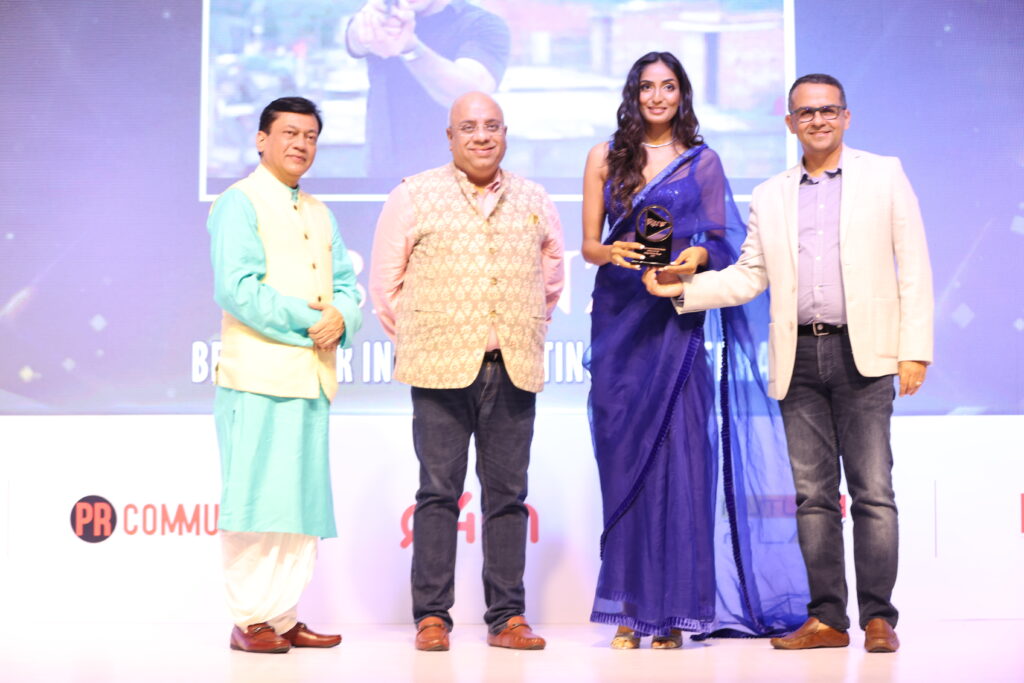 The awards were given in five categories – Content, Brand Integration, Marketing, Platform, Talent, Streaming Audio / Podcasts.
In the 'Best Thriller/Horror Show on Web / OTT Platform' category, Khakee: The Bihar Chapter show on Netflix won Gold, Suzhal – The Vortex on Prime Video won Silver, while 'Breathe into the Shadows' S2 on Prime Video won Bronze. The 'Best Drama Show / Short Film on Web/ OTT Platform' category had three winners where Delhi Crime S2 (Netflix) won Gold, Modern Love Mumbai (Prime Video) won silver while Undekhi 2 (Applause Entertainment) and Jamtara: Sabka Number Ayega Season 2 (Netflix) won Bronze. In the 'Best Reality Show on Web / OTT Platform' category, Fabulous Lives of Bollywood Wives Season 2 (Netflix) won bronze.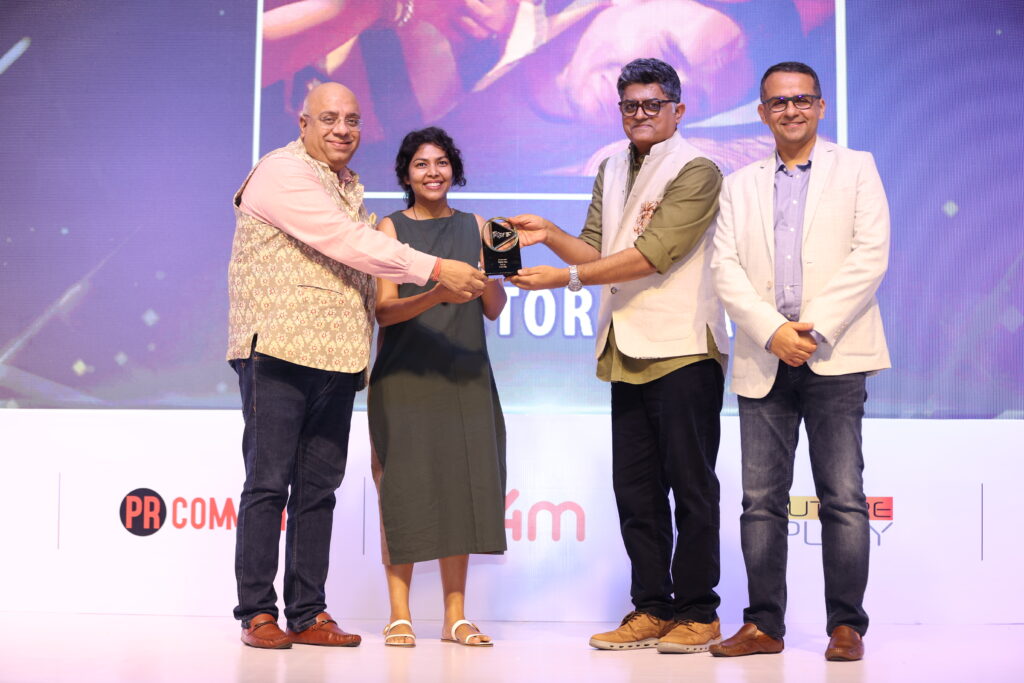 The Best Comedy Show on Web / OTT Platform category had three winners with Gullak S3 (TVF) bagging gold, while Ghar Waapsi (Pocket aces Pictures Pvt Ltd) and Comicstaan Season 3 on Prime Video won Silver. In the 'Best Feature Film (D2D / OTT release)', Maja Ma (Prime Video) won Bronze.