POWERFUL DEEP REACH OF CONNECTED TV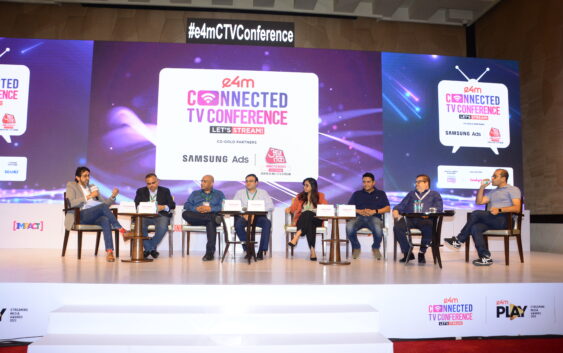 Connected TV (CTV) is a term used to describe devices that are plugged into the Internet and enable users to access video and music content, as well as browse the web. Connected TV enables you to reach a wide range of viewers who are no longer, or have never been, subscribed to cable. It also enables you to consolidate your ad spend across linear and streaming platforms, with improved measurement and greater control over who is exposed to your ads and how frequently.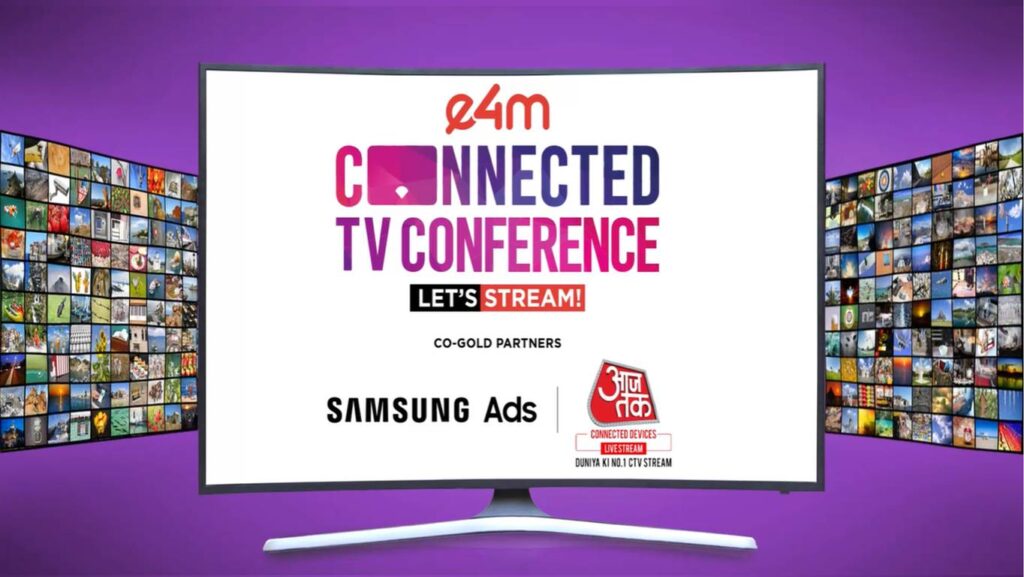 Exchange4media's flagship event and inaugural edition, The Connected TV Conference, brought together the world's leading brands, advertisers and MarTech experts to explore how the 8 year old innovation is revolutionizing consumer television and how brands can leverage connectivity and real-time analytics. The theme of the conference was 'Get Future Ready With CTV', and the co-gold partner of the event was Samsung Ads.
Connected TV has made it easy to jump from device to device for content, bringing people together faster than ever before and for a good price. That's why connected TV is here to stay. So, advertisers and marketers need to get ready, learn how this new technology works, and get ready for the future with CTV.
The Exchange4media's flagship event, which focused on the connected TV ecosystem, attendees were able to gain a comprehensive understanding of the industry trends, industry leaders, success stories, and future prospects.
The experts shed light on the future of Connected Television (CTV) at the e4m Connected TV Conference, as industry representatives, world's top brands, advertisers & MarTech professionals discussed the development of CTVs, how brands can capitalize on the advantages of connectivity, the prospects, obstacles and prospects for the future.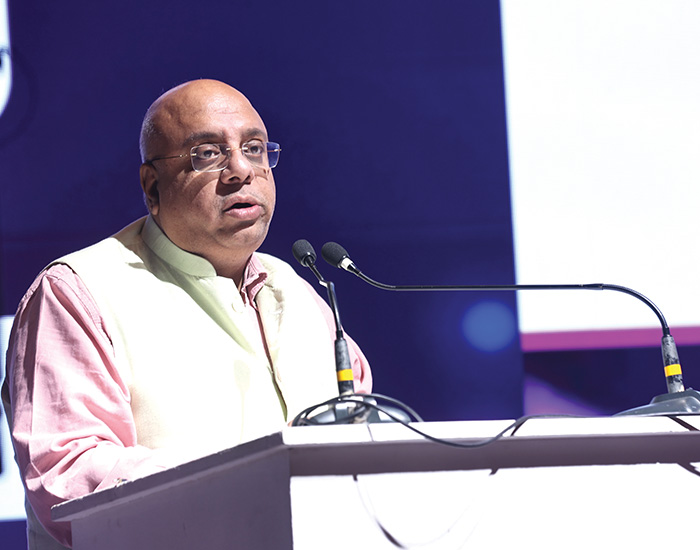 The welcome address by media baron Dr Annurag Batra, Chairman & Editor-in-Chief, BW Businessworld & exchange4media, highlighted the content providers will fight for attention, it will influence where content will be made available, as the business model for sustainable growth and profit strategies have been disrupted, after a decade of revolution and experimentation.
Connected TV has makes it easy to jump from device to device for content, bringing people together faster than ever before and for a good price. That's why connected TV is here to stay. So, advertisers and marketers need to get ready, learn how this new technology works, and get ready for the future with CTV.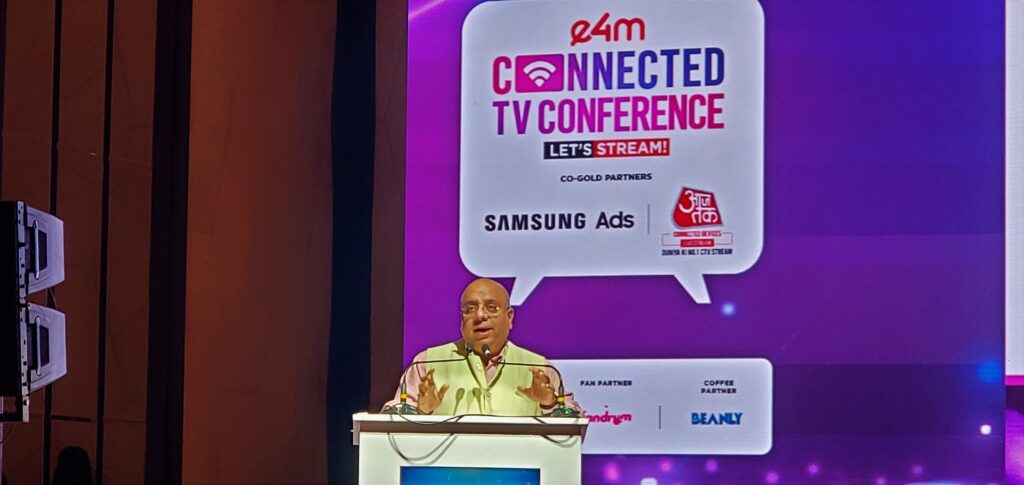 The Exchange4media's flagship event, which focused on the connected TV ecosystem, attendees were able to gain a comprehensive understanding of the industry trends, industry leaders, success stories, and future prospects.
The experts shed light on the future of Connected Television (CTV) at the e4m Connected TV Conference, as industry representatives, world's top brands, advertisers & MarTech professionals discussed the development of CTVs, how brands can capitalize on the advantages of connectivity, the prospects, obstacles and prospects for the future.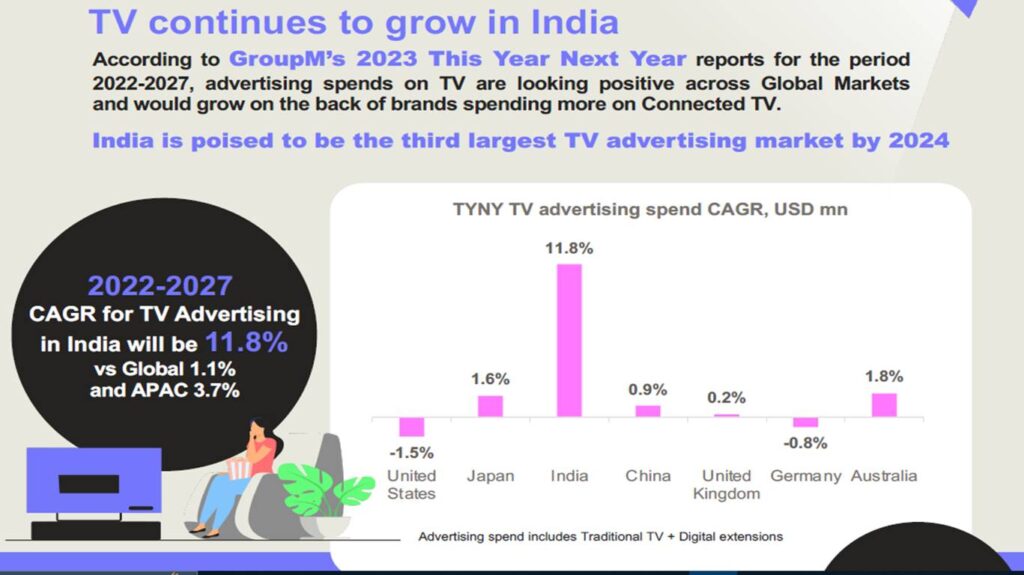 GroupM and Kantar have released a report called 'The Changing landscape of TV', and it looks like TV advertising is about to get a lot more interesting. With the rise of new tech like connected TV, there's more room for customization. The report also says CTV is a huge new thing in digital advertising, and it's a hot topic that ad tech companies should be looking into.
The report states, India is poised to be the third largest TV advertising market by 2024, due to a rise in digital natives and emergence of smart TVs and OTTs. The 2022-2027 CAGR for TV Advertising in India is pegged at 11.8% vis-a-vis 1.1% CAGR globally and 3.7% CAGR in the APAC region. Connected TV ad spending will grow at a CAGR of 47% between 2022 and 2027.
Convenience is driving consumers towards connected TV. Addressability is pushing advertisers towards connected TV. CTV's share of Total TV is projected to increase from 12% in 2022 to 22% in 2027 worldwide. India's CTV ad spends are expected to touch $395 million by 2027, growing at a CAGR of 47%, from an estimated $86 million on connected TV (CTV) advertising in India in 2023.
Currently, India has an addressable television population of between 20 and 22 million. With over 10% of television homes in India are addressable and estimated that the addressable television population in India will reach 40 million households by 2025, and by 2027, Indian brands will spend $395 million on CTV advertising. Most CTV users have switched to using CTV in the past year, and 78% of Linear TV users plan to do the same in the next year.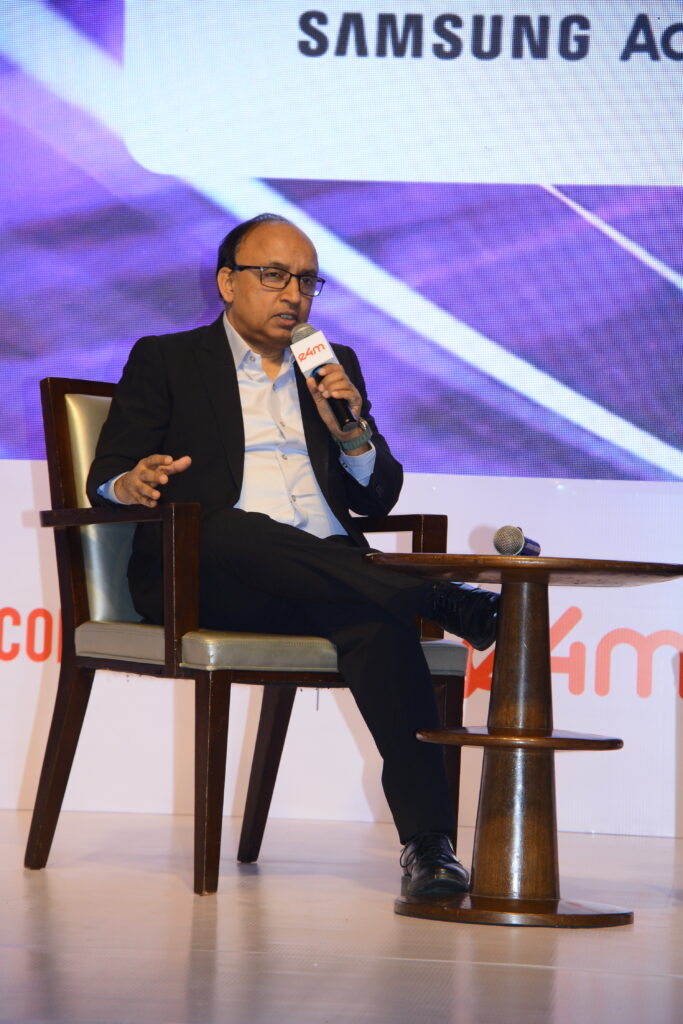 Shashank Srivastava, Maruti Suzuki India's Senior Executive Officer – Marketing & Sales, share insights on the topic 'Precision Targeting: Mantra for Successful TV Advertising', stated that Maruti Suzuki had been utilizing over-the-top (OTT) platforms on CTV and mobile platforms as part of their marketing strategies at the start of the Connected TV conference 2023. Connected TVs in India is ushering in a new era for television. Television Content (CTV) has the potential to not only lead to an increase in advertising spend, but also to reach a specific target audience, on 'Becoming Future Ready with CTV Advertising' at the e4m Connected TV Conference 2023
The advent of the internet era for television has had a significant impact on the advertising landscape, not only for television, but also for digital expenditure.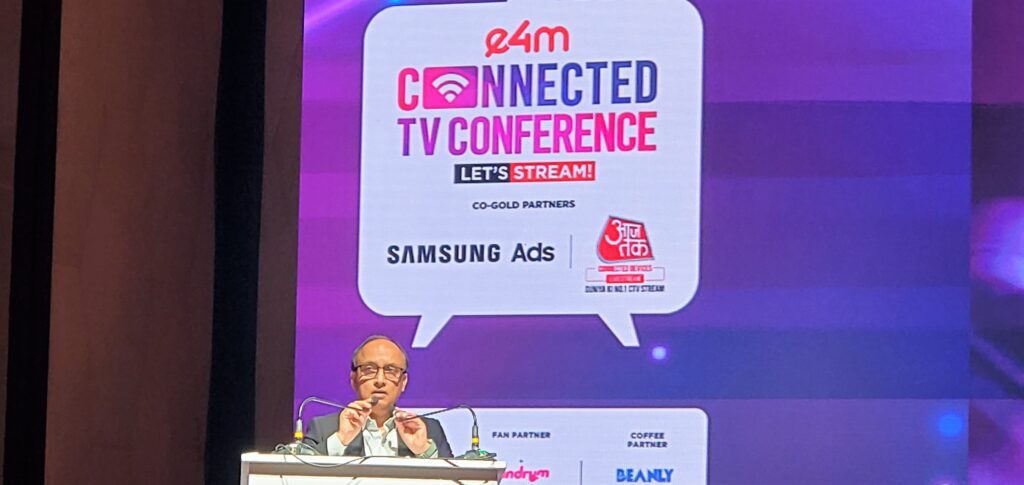 "CTVs are slowly bridging the gap of digital marketing and it has got many advantages. It has robust data targeting, superior measurement with the benefit that television provides – a large screen, great imagery and larger stickiness," Srivastava said.
With regard to change in trend watching from normal tv towards smart tv's, there has been a strong shift, and said that 90% of televisions currently being sold are now equipped with a Smart TV, which is a significant increase from the average of 67% per year since 2021.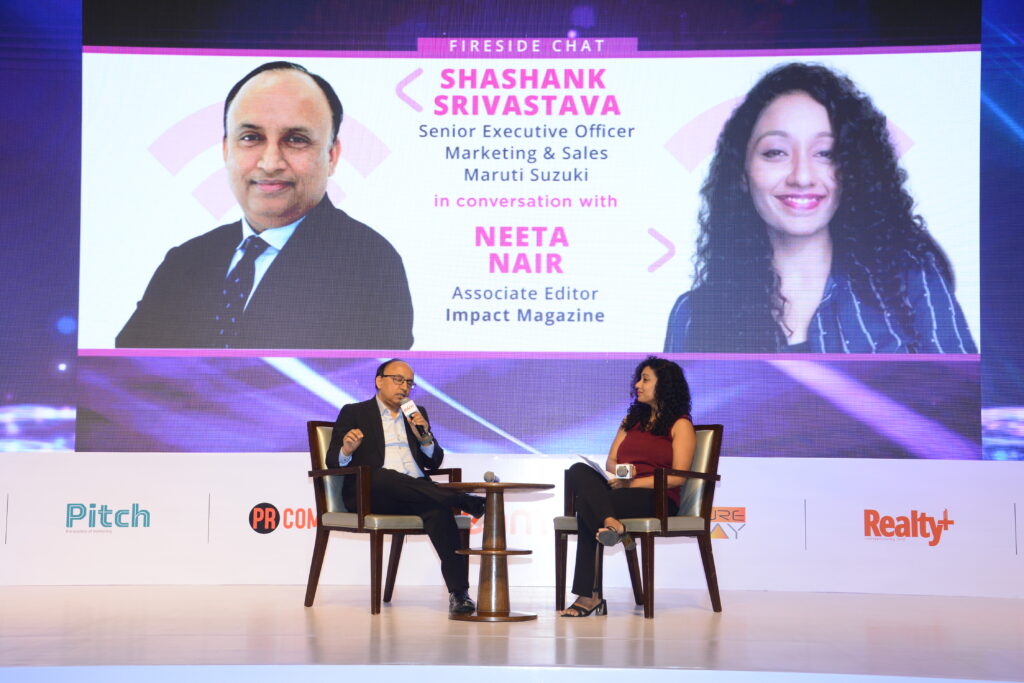 "Looking ahead, almost 5% of the 262 million television households in the next three years will be cord-cutters (non-cable TV options). As per a recent report, almost 83% of the smart television owners watch content using the internet," he highlighted.
Srivastava said that India is one of the most rapidly growing markets in the world when it comes to advertising spending. In 2022, it reached a total of Rs 90.000 crore, which is an increase of almost 21%. He predicted that this number will reach Rs 1 lakh crore by 2023, with an expected growth rate of 15-16%. India is currently 9th in the world in terms of advertising spending. He also said that Indian ad spending has a lot of potential to go up in the future.
"In India, the current reach of television is about 800-900 million and it is higher than any medium, including digital where we have 450-500 million active users," he said.
Srivastava's data shows that TV ad spend increased by around Rs 31.000 crore in 2022 and is expected to increase by around Rs 33.000 crore this year, taking into account major sporting events such as the Indian Premier League (IPL), women's premier league (WPL), cricket world cup and FMCG spending on TV.
"TV penetration in India is expected to touch 76% in the next 3 years from the current 70%. India is set to become the third largest television market globally by 2026, and third largest television advertising market by 2024-25," he said.
"All this is being boosted because of high-speed broadband and 5G. For our economy, the scope of growing ad spends could not have come at a better time, thanks to the advent of this era of CTVs and STVs," he said.
In India, sports, OTT & CTV have become the best medium to connect woth youth, youngsters, Mr. Shashank provided a critical insights on the context of sporting events, "As part of our association spending, we are now specifically leveraging CTV with TV and mobile to target cord-cutters during key sporting events like FIFA and IPL. CTV advertising in India is expected to grow from Rs 450 crore to Rs 3,500-crore plus. That's the estimate we have made for the next 5 years."
"At Maruti Suzuki, we have been leveraging OTT platforms on CTV and mobile as a part of our brand campaigns but it is not really the main thrust. We believe it delivers just 2-3% incremental reach over television reach for various campaigns."
He further highlighted with reference to sporting events, "As part of our association spending, we are now specifically leveraging CTV with TV and mobile to target cord-cutters during key sporting events like FIFA and IPL. CTV advertising in India is expected to grow from Rs 450 crore to Rs 3,500-crore plus. That's the estimate we have made for the next 5 years."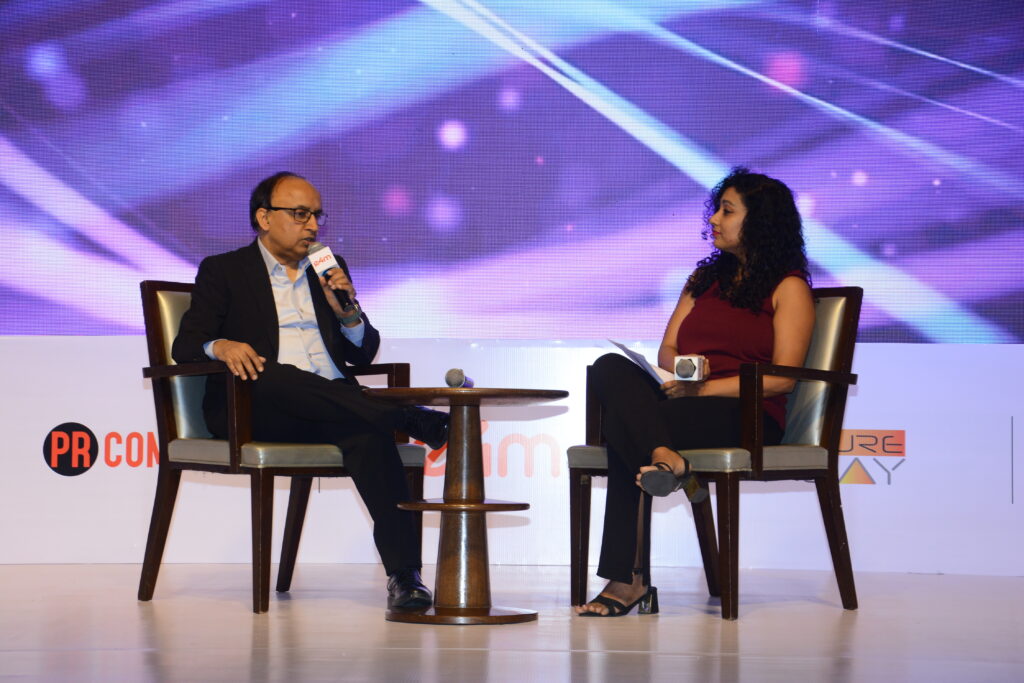 Sharing his views on 'Becoming Future Ready with CTV Advertising', he said
"CTVs are slowly bridging the gap of digital marketing and it has got many advantages. It has robust data targeting, superior measurement with the benefit that television provides – a large screen, great imagery and larger stickiness," Srivastava said.
Speaking on how Maruti Suzuki has been able to maintain 40% market share, as it's super important to always put the consumer first, and at Maruti Suzuki, they're totally obsessed with quality. Maruti Suzuki has been at the top of the market ever since it started out. In fact, we've been leading it for over 40 years. It's partly because of the paranoia that people have towards staying ahead of the game. I was talking about changing tech, changing economic conditions, and so on. A lot has changed. And since we've always been about customers, we've changed a lot too. That's why I like to quote a best-selling book from the mid '90s called The Innovators' Dilemma. It says that the market leader usually can't handle change because they don't want the same old thing.
With regard contextual targeting is essential for marketers, he said, How can we use this data for purposes beyond product improvement and consumer experience? Can it be used to communicate with them, influence them in a marketing sense
Marketers will need to develop systems and technology related to data management and consumer consent, which are new concepts. From my perspective, audience activation is the most important aspect of this. Other elements that will need to be addressed include behavioural targeting, retargeting and reach, as well as frequency management. Ad personalisation opportunities will be reduced, cross platform frequency caps will be lost, and the way in which ROI is measured will need to be altered. Additionally, marketing KPIs will need to be re-evaluated, and the regulatory compliance process will also need to be modified.
Technology and AI have made it possible to collect granular, seemingly invasive, information about people. This is all first party data, that belongs to the company that gathers it directly from those who use their products.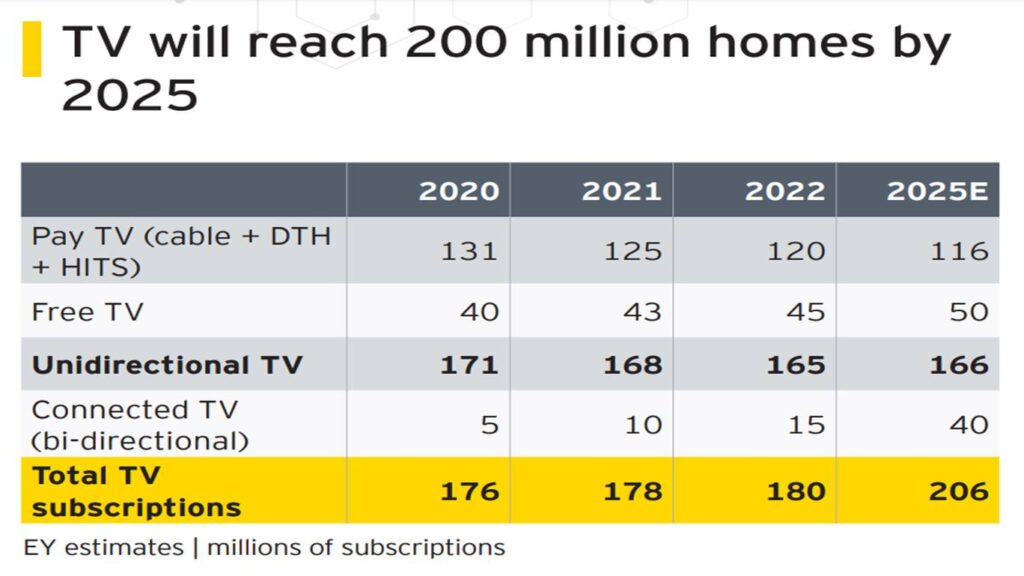 FICCI-EY predicts the number of smart connected TVs will exceed 40 million by 2025, in their latest report. The report further stated that the expansion of CTVs will bring an end to the dominance of broadcasters on the television screen. Additionally, approximately 30% of the content consumed on CTVs will be social media, gaming and digital content.
Overall TV connections will keep growing at a healthy pace to reach 206 million by 2025
► The market is clearly segmenting into pay TV, free TV, and connected TV, each being sizeable in itself
► Content studios, broadcasters and distributors will need to address the needs of each of these segments separately, to effectively monetize their products and services
► There is a need to create custom products for connected television consumers who need more than just linear feeds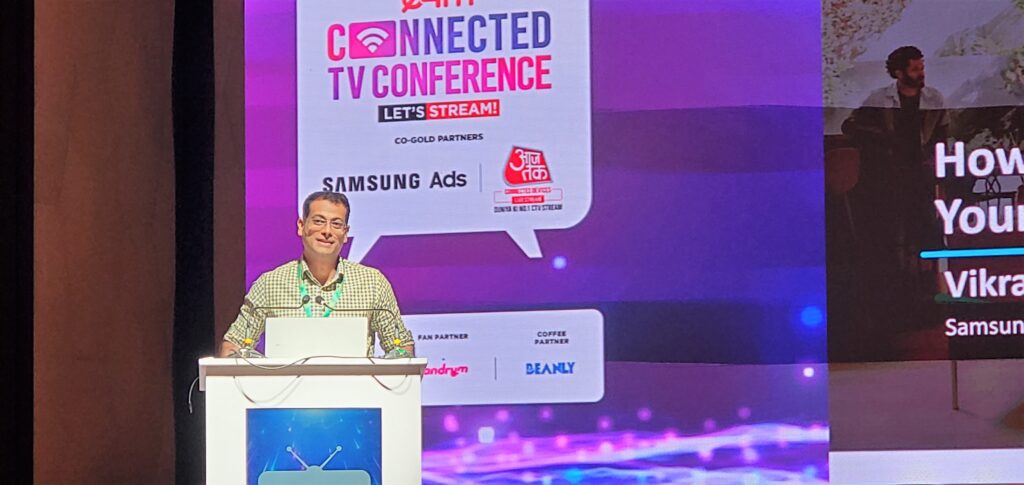 Vikram Chande, General Manager & Sales Lead, Samsung Ads India gave an enticing presentation on the topic 'How To Use Data To Bolster Your CTV Advertising Strategy' and Samsung Ads was the co-gold partner of the event.
Vikram made aware on how Samsung as a company is helping in bringing in Conneced TV technology. "Samsung is the world's largest technology company. What we bring together is the culmination of hardware, software and advertising. This is what we bring on the table as an OEM: varied experiences on a single screen. Referring to measurement, data, viewability, and a lot of things put together, when an OEM comes to the market with such level of insights things are unlocked in a different way."
Chande provided additional information and data to support the expansion of CTVs and how advertisers could benefit from the alterations in viewing habits. According to the company, there are currently 6.5 million CTVs available for advertising. India is one of the most rapidly expanding CTV markets within the APAC region, and we are at the forefront of this growth. We are observing a wide range of use cases from our advertisers for CTV advertising experiences. We are the world's leading provider of Automated Content-Recognition (ACR) powered first-party data, which is the most reliable signal available for viewership data. Our services provide a revolutionary level of measurement, insight, and analysis. In India, Smart TV viewership is increasing significantly, with Samsung TV offering over 100 channels.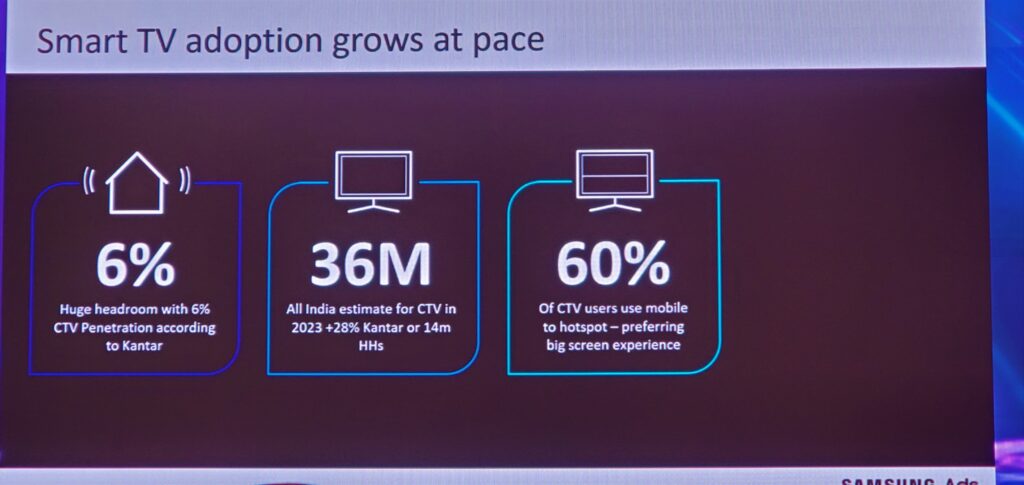 Vikram on advantages for viewer, "In India, we started with a bunch of 40 channels a couple of years back. Today we are at 100+ channels and this is going to grow further. Samsung TV Plus is powering one of the biggest growing services."
He pointed out that the audience has moved away from linear television to streaming television, and that streaming has become the new normal in one way or another.
"We consume streaming content knowingly and knowingly and streaming is going to be the new normal. "We are seeing a shift in the TV audience. Data is today showing that streaming is the new normal."
"11% of the viewers are exclusively linear or TV audience and the rest of the views have switched to streaming – 89% of the viewers have moved to streaming. 62% of the entire universe is on AVOD, which is a phenomenal growth and SVOD is somewhere around 38%. There has been 13% AVOD growth and 6-7% growth in SVOD."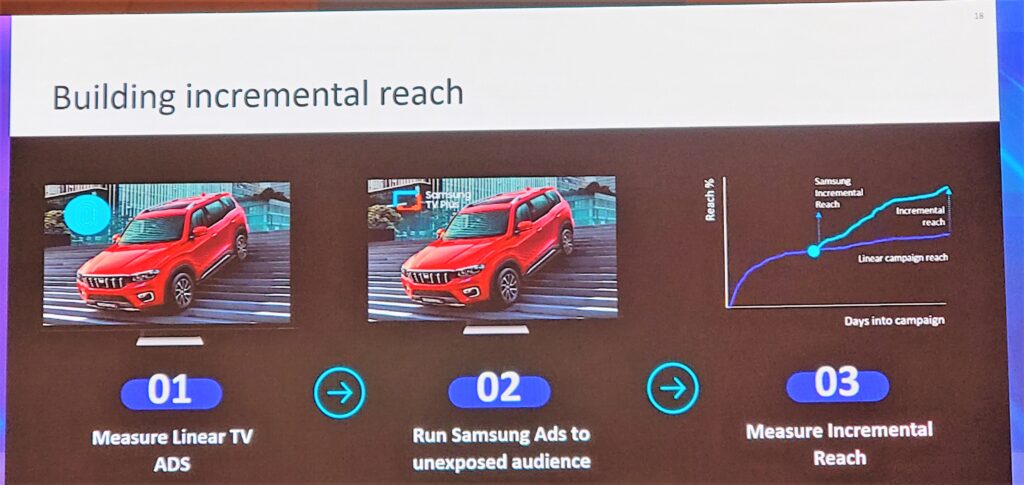 On the future potential, Chande highlighted, "Currently, we are standing at 6% of households, that are either penetrated by CTV but this number is growing. In the next 5 years, the numbers are set to grow phenomenally higher. So, when we look at it from an overall adoption perspective the trend of streaming and the adoption of smart TV, it is going to grow to a level where we are going to see a very big shift."
Ending his session, Chande remarked on criticality of data, "As advertisers and marketers I think we need data, and data will redefine our strategies, and definitely TV campaigns going forward will be much more data-driven."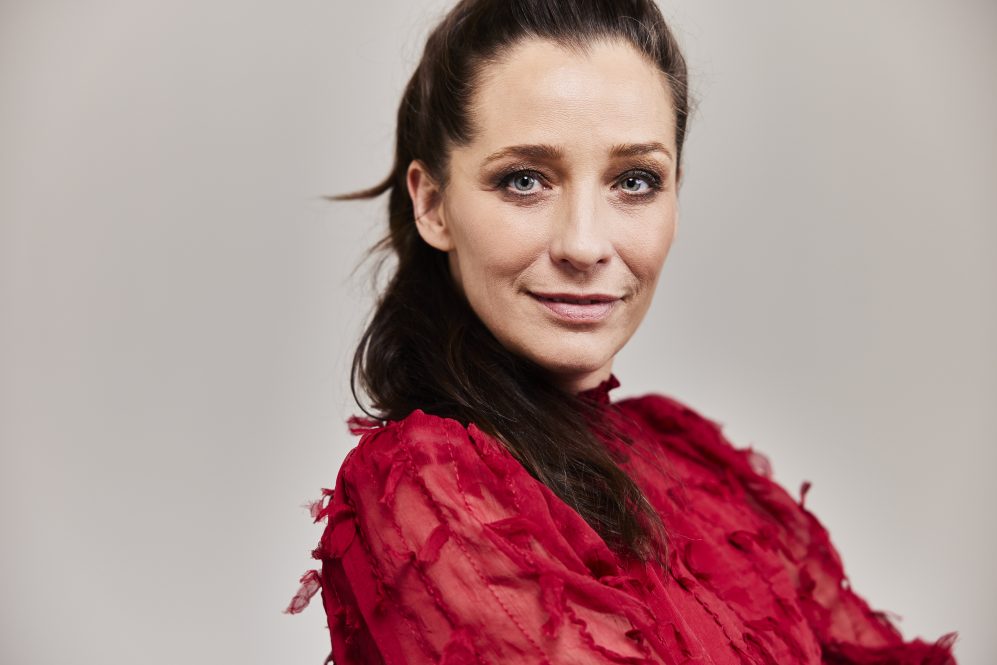 Nicola Lewis, Global CEO, Finecast had a virtual session and remarked on the changing CTV landscape and its immense opportunities, with the future of TV is incredibly bright in India and globally. "India is the second biggest market in APAC for Finecast. Today in India we can target CTV households at a PIN code level."
Launched in India a year ago, Finecast has partnered with more than 70 brands across a wide range of industries, such as consumer packaged goods, telecommunications, retail, pharmaceutical, and automotive, and has implemented over 100 campaigns in the same time period, garnering positive feedback from clients.
"On a global level, and by 2025, we're forecasting that the addressable TV opportunity will reach 45 billion; this figure is representative of growth in CTV penetration, increase in set-top box consumption and newly emerging forms of TV. If we focus on India itself, the growth trajectory is driven by multiple factors. CTV homes are expected to raise between 40 to 45 million by 2025 throughout that year. In addition, broadband penetration in India is now at 32 million. We also see that CTV daily audiences are growing at pace with a compound annual growth rate of 45% between 2021 and 2026."
She also mentioned that Finecast is working on a few proof of concept projects around the world to see how they can use first, second and even third party data to make their targeting even better.
"A luxury jewellery brand, for example, can use that CRM database to target customers to boost their e-commerce sales. And these are all processes that we're looking to implement again on a global level that uses data rules ensuring that our approach to data is always 100% compliant," she said.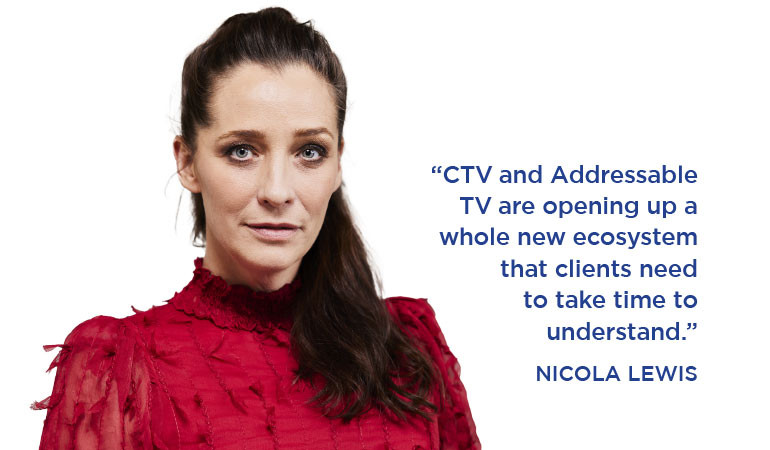 From a strategic perspective, Lewis observed that Finecast is exploring a range of creative and product-centric approaches to enhance the advertiser journey, starting with the emphasis on the accuracy of CTVs in delivering an advertisement at a household level, which is a fundamental component of building the addressable TV ecosystem.
From an across-the-board targeting perspective, CTV and live TV viewers remain high-value customers because they have higher purchase expectations and are more receptive to targeted, household-level ads.
"Specific to India, this does as well serve to drive higher returns on investment when targeting CTV and streaming audiences."
"We've also worked with clients in Europe to integrate search intent data into their campaigns, which is a really future-facing initiative. And a great example is the fast food category, whereby we've matched delivery time based on when people are searching for fast food menus, enabling us to distinguish weekday vs weekend behavior of course regional differences across countries," said Lewis
"We're also focused on exploring opportunities with ACR. So automated content recognition, which has the ability to garner more insights based on the type of content being consumed at a household level. Again, this is a strategic priority for India and one that really serves to drive opportunity for clients."
Lewis also highlighted the importance of measurement in the context of addressable TV, noting that brands are increasingly turning to CTV as an option to utilize longer ad formats, which are both cost-effective and capable of increasing brand recognition and engagement.
"Within this space, we're constantly innovating. So looking at using panels, industry data with bespoke measurement strategies and impact moving as far as building in new emerging metrics."
"So as you can see from a buying cost point of view, the future of TV both in India and globally is incredibly bright. And we will continue to provide significant opportunities for brands and advertisers," concluded Lewis.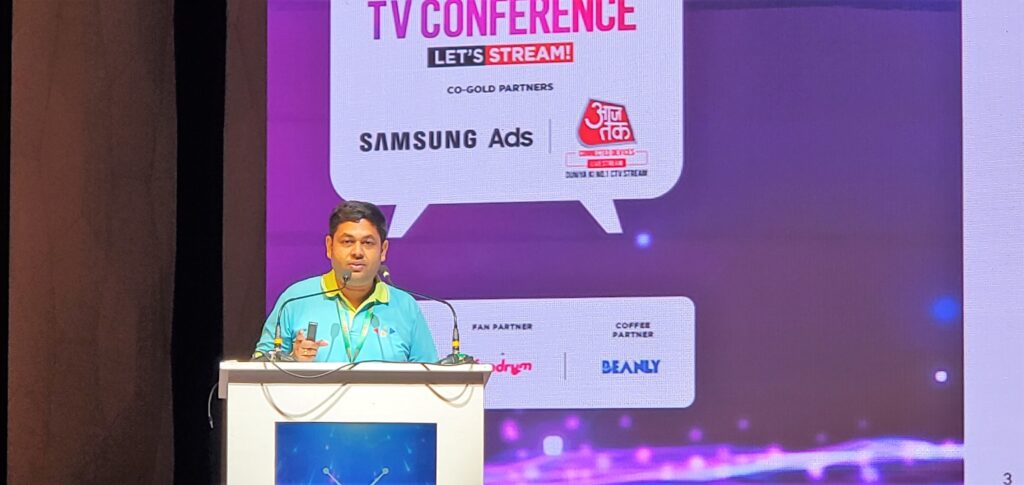 Vishal Kamath, Executive Director – Audience Measurement, Nielsen India reiterated about the bullish prospects of Connected TV in India and about measurement. He remarked, "Connected TV is all the rage in the digital world right now because its data is so important to businesses, as there are 18 to 22 million Indian households, who are consuming content on CTV.
Video is way more important than anything else in Indian households, with the ranking of video as a top activity among Indian households and the data on the number of users in the country consuming content on their Connected Television is important for brands and marketers.
"Since morning, we have been talking about CTV, streaming and content. What we all know is that India is a very content hungry market. Be it movies, shows or web series, we love watching our content. From that perspective, it was no surprise that when we look at top activities that people indulge in online, video is right at the top. So video is the most sought-after activity on internet in India today and then you have other activities like social networking, video calling, audio streaming, playing games, making online payments and e-commerce.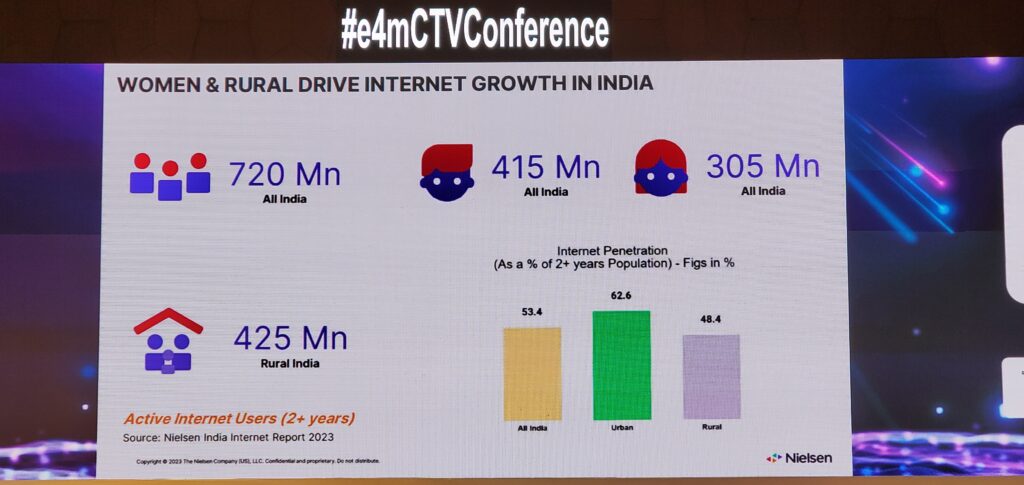 "Now while all this engagement is happening, we also have to be realistic in terms of seeing where this engagement is really coming from. All said and done, today still smartphone is the king when it comes from a device perspective which people are using and leveraging from a connectivity standpoint. So, today our estimate says there are over 425 million smartphone connected users in the market. When we look at connected TV in India, from a household perspective, there are about 18 to 22 million households who are CTV enabled and are consuming content on their CTV.
Kamath concluded by providing a forecast for the next five years in terms of consumer CTV data and the need for marketers to acquire more empirical data as spending on the platform increases.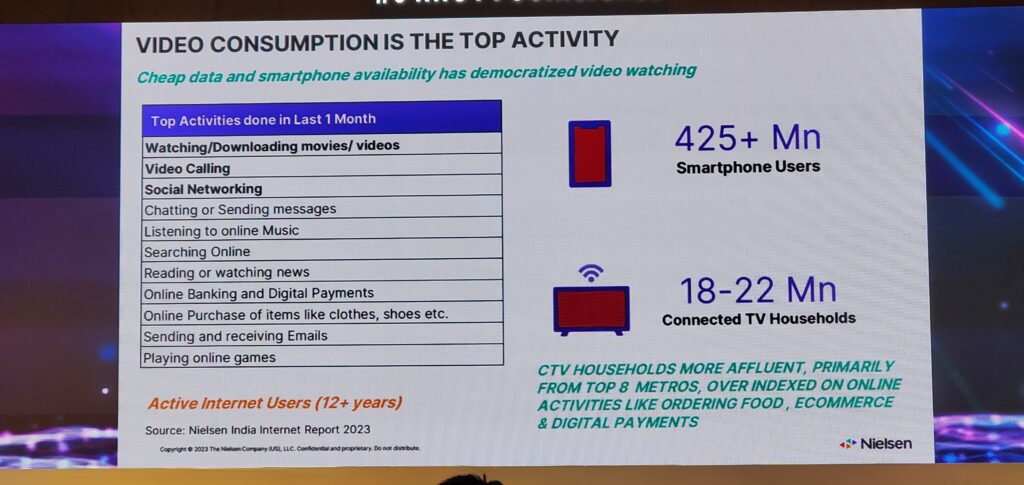 "We believe in the next five years, it (user-data) could touch about 100 million in India. CTV audiences are upscale. They're affluent. They come from topic metros and are over indexed on certain digital activities. From our marketing report, while CTV spends will continue to increase, marketeers need more empirical data to get that confidence that this is a medium that I should be investing more and more on. Hence, proving the effectiveness of CTV is a big ask which is coming our way.
"Currently, there is no reliable factor to arrive at co viewing that's happening in the market and it's extremely critical because CTV cannot be measured the way computer and mobile is getting measured. Neilsen is working on creating that so viewing factor for the market. RoI measurement is already happening in the market. Marketers are double clicking on digital and now they're also wanting to know what's happening on CTV. In times to come, a lot of ROI based studies will reveal where does CTV stack up versus other digital media. And finally we recognize that getting reach measurement for the market is extremely critical for CTV, we are working on it," Kamath added.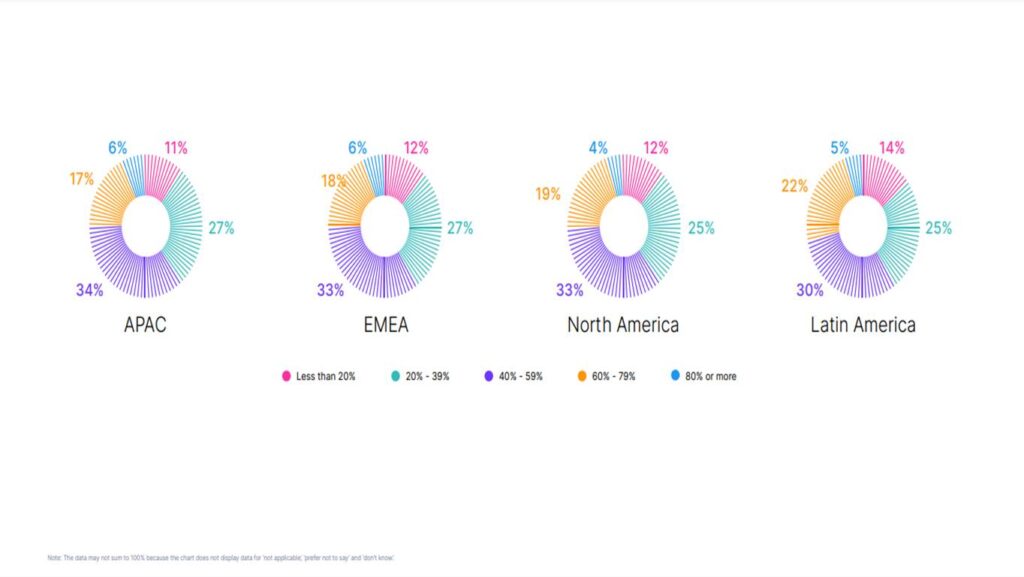 How much of your ad budget is shifting to CTV? Zenith, a marketing and advertising agency, predicts that the global online video ad market will reach 30% by 2025, with an average CAGR (Compound Annual Growth Rate) of 4.8%. On a more specific level, they predict that advertising on subscription video on demand services will grow at 27.9%, reaching a total of $1.1 trillion by 2025. Global marketers are well aware of the shift to streaming, and are adjusting their media budgets accordingly: 32% of them say they're allocating 40% to 59%, and 19% say they're shifting 60% to 79%.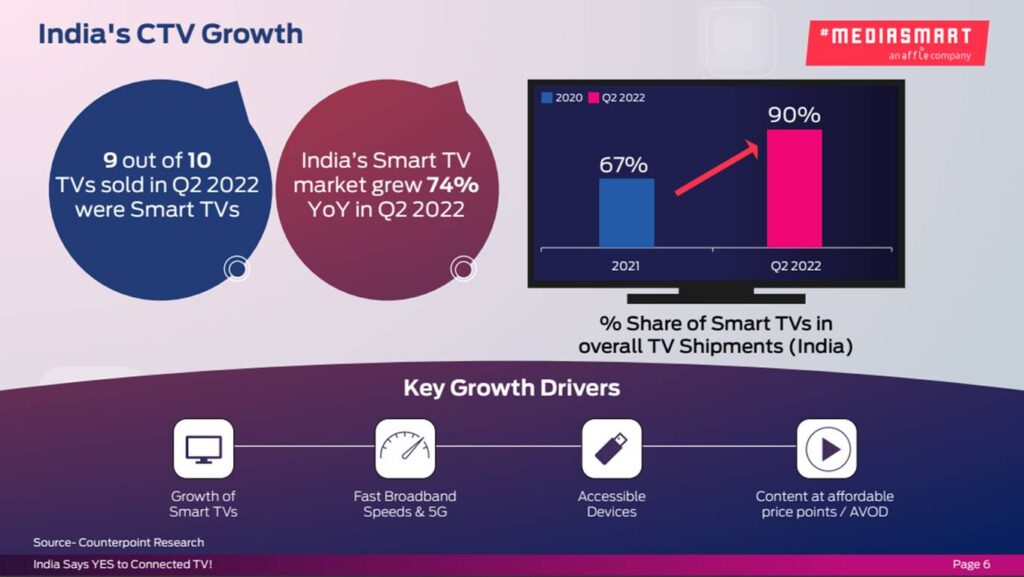 According to the second edition of India CTV Report 2022 titled "India Says Yes to Connected TV!" that maps the changing media consumption patterns of Indian CTV audiences, until recently, CTV has not been seen as a viable alternative to linear television, however, it has recently gained traction and established itself as a preferred platform for Indian viewers to access content.
Some few trends –
1. Television is the most popular form of entertainment, with viewers spending an average of four hours a day on CTV content compared to three and a half hours in 2021.
2.About 50% of people said they preferred to watch content on a Smart TV at home. About 84% of families have more than one person watching a CTV. About 64% said they prefer to watch CTV with their family, as opposed to watching it alone. Adults, including grandparents, are the biggest users of CTVs.
3. 9 out of 10 people who watch CTV remember seeing ads, and 81% of people who saw ads say they had an impact.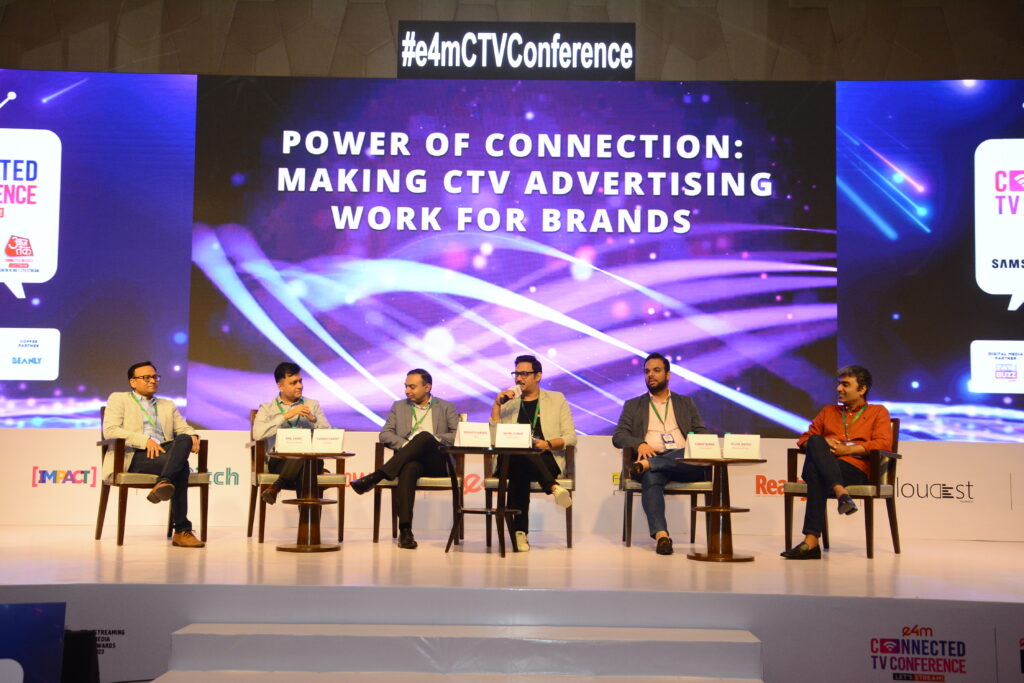 One of the key reasons for the expansion of CTVs is that they are designed to provide a superior user experience that is compatible with the cutting-edge technologies currently employed in film production. This allows for technological advancements in the areas of content display, transmission, and viewing experience, all of which are essential components of the user experience.
Connected TV offers an ideally sound approach to contextual targeting, which enables marketers to advertise alongside pertinent content while also avoiding content that could pose a threat to their brand or campaign. Marketers seeking unprecedented accuracy in targeting contextual content that is pertinent to a particular brand or campaign in order to improve recognition, engagement and favourability will likely explore these opportunities through connected TV.
The CTV channel has matured into a quantifiable, responsible performance marketing channel — enabling more targeted marketing and, consequently, higher return on investment.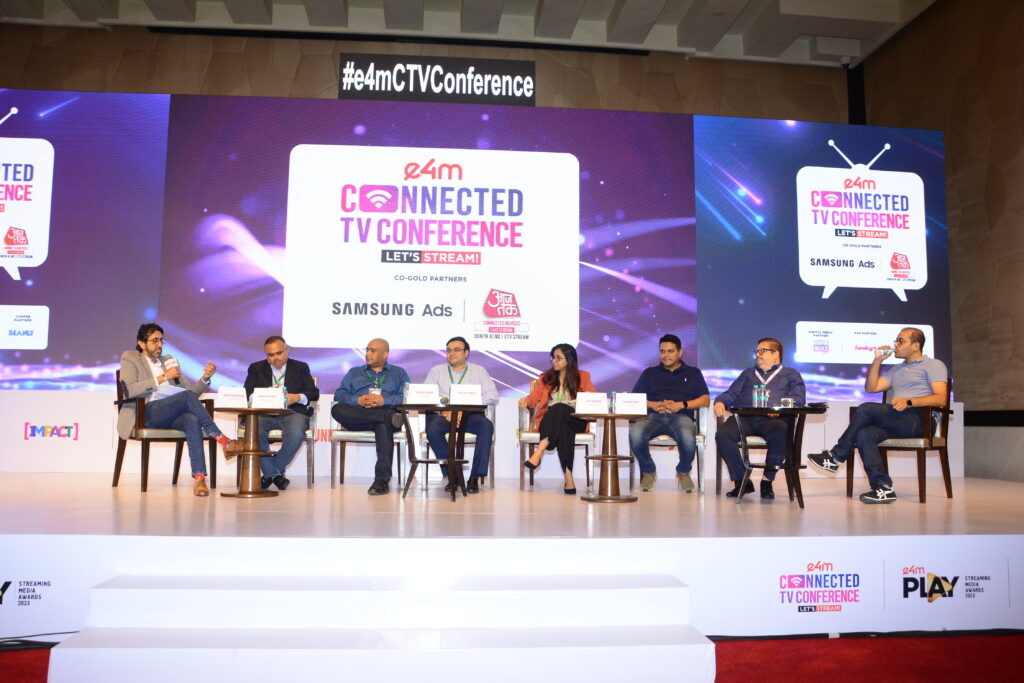 Connected TV has higher engagement and is more affordable than linear TV. It's still in its early days in India, but with strong internet penetration increasing, Connected TV will soon be the go-to device for every household.
With consumers behaviour, it has been made clear, that they want top-notch on-demand entertainment with relevant ads, so CTV has become even more important to marketers as they move their marketing to a more effective, data-driven way to reach people.
Brands and marketers across industries are recognizing the potential of the connected television space and are re-evaluating their digital advertising strategies in order to maximize their reach among streamers, gamers and linear viewers. Utilizing first-party data derived from CTV will provide marketers in India with these capabilities, as high quality defined ends users will decide faster on purchasing decision.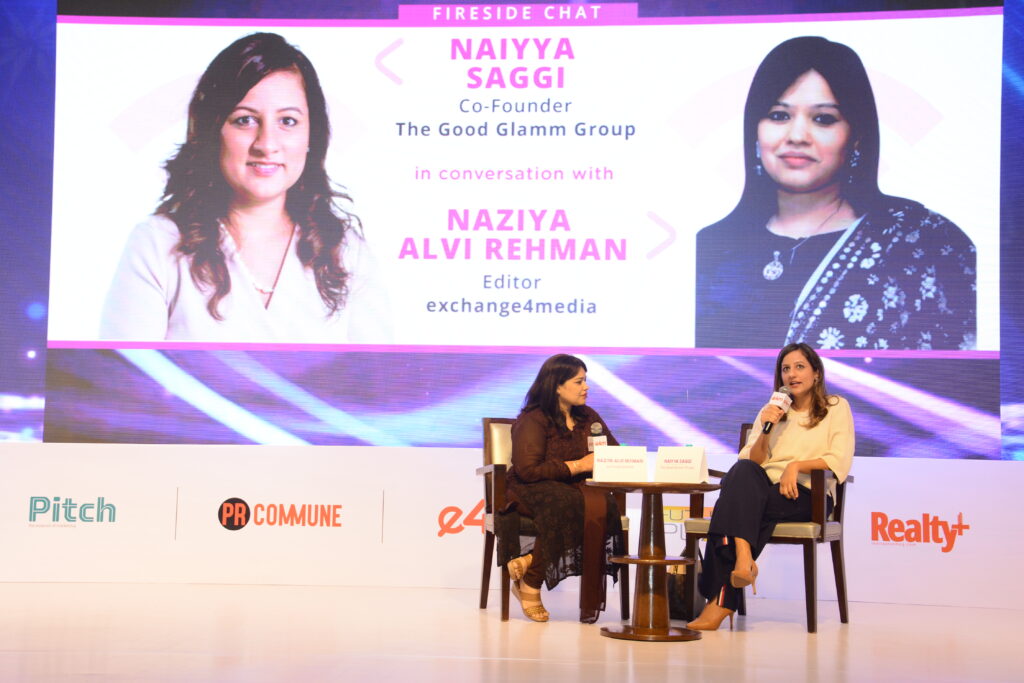 Naiyya Saggi, Co-founder of the Good Glamm Group and Founder of BabyChakra, which is a one-stop platform for baby and parenting needs, had a fireside chat with exchange4media Editor, Naziya Alvi Rahman and emphasized that community building is a combination of both art and science and the need to listen to consumers and have conversations to build a brand purpose.
"Community building does not come easily as it is both art and science. Art is when you put others before yourself. As a brand, you need to listen and have conversations to build brand purpose.
"The science is what we are really tracking and what is the success of the community. You need it to build a business out of the community. The pillar is technology. We have a very large data stack. A lot of work happens from the data science team that helps you predict what interest a person would have, not just with beauty but within beauty. They help us predict a strong predictive analysis model," Saggi said.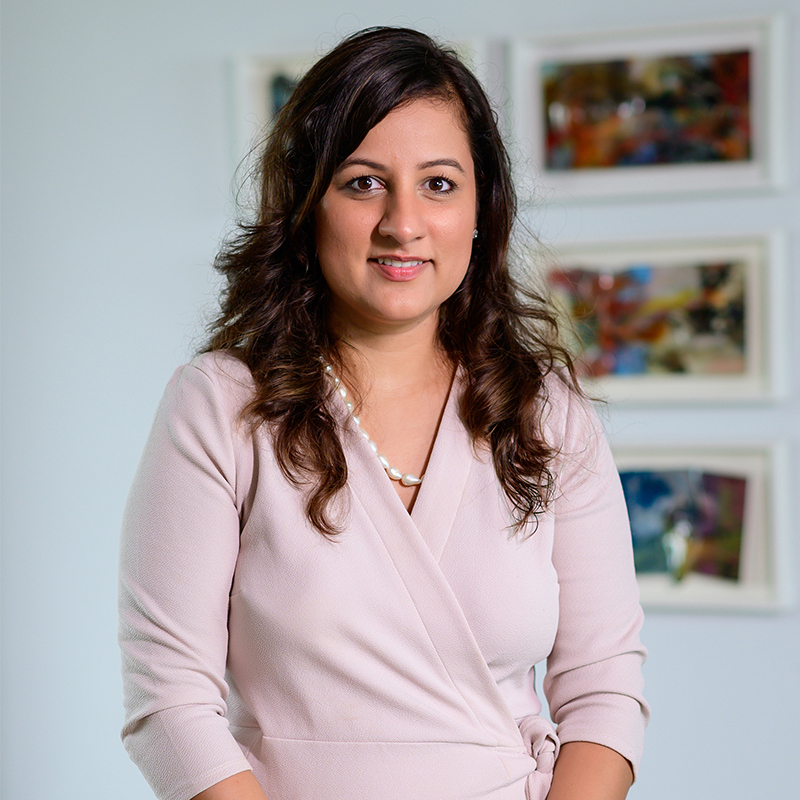 The Good Glamp Group is a diversified content-based digital commerce (D2C) company with a portfolio of brands spanning across four business areas: Good Brands, Good Media, Good Creator Co, and Good Community. The Group has established and partnered with a number of brands within each of these business areas, and has also recruited film stars to serve as brand ambassadors.
When asked about the authenticity of BabyChakra's content in light of the fact that it is monetising it at the same time Saggi stated, "Credibility has never been an issue for us."
"Credibility came with social groups. Product reviews and recommendations are available and you cannot go wrong with hundreds and thousands of voices."
She said the communities are not paid influencers. "They are genuine consumers with real views."
"So that helps build the brand voice for BabyChakra. Many a time, we have also said no to brands that do not meet our philosophy of being in service of mothers," Saggi said.
Sharing the challenges that she faced while starting BabyChakra, Saggi said building trust as a young brand in 2015 was a big test.
"Baby Chakra started in 2015 and the premise was how to help parents, specifically mothers in making the best choices through pregnancy and parenting in a very personalised way."
"Every mother goes through a very different journey. The first insight was that people learn best from others, they learn best from peers. And the second insight was you need experts intervening at critical junctures in a serendipitous manner," she said.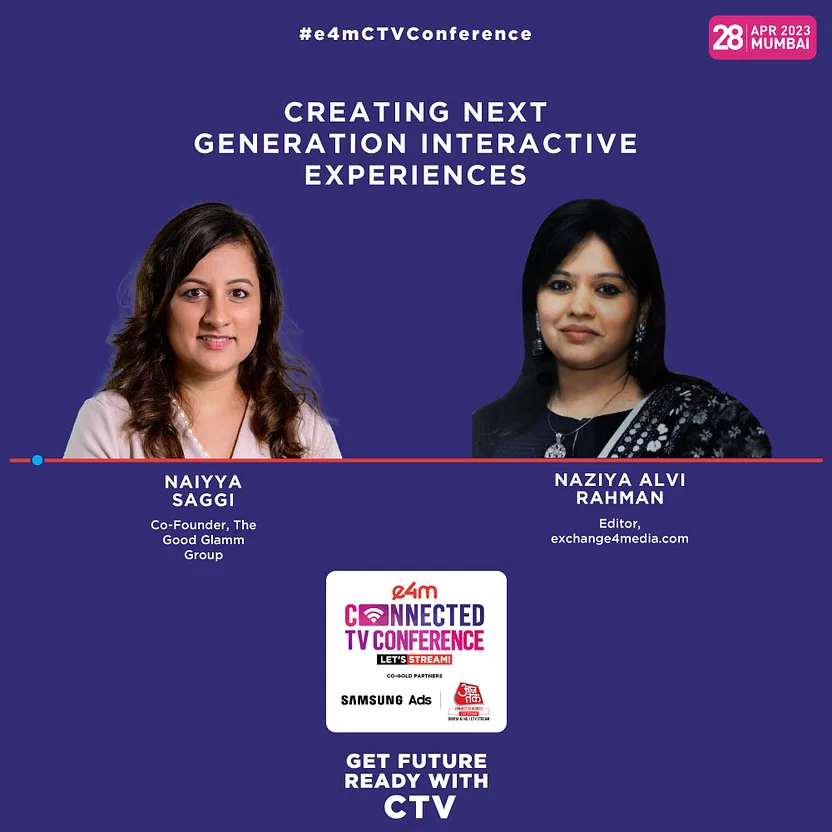 Saggi highlighted how the brand gained the trust of consumers by providing expert advice at a time when parents were not expecting it.
"Sometimes you don't even know that you need expert help and if you have an expert step in at that point in time, it just adds tremendously to the healthcare outcomes.
"The two challenges I faced were the scaling process of getting mothers upfront, which was a very interesting one. We did a lot of growth hacks to crack that model. The second challenge was that of building trust as a young brand. Communities helped us crack that," she said.
When discussing the difficulties of creating an interactive experience that also addresses brand security, Saggi noted that there is a requirement to emulate the behaviour of the community members and interact with them.
"You think about where the consumer or your community member is. We have 20 million of them. They live online-offline. We must mimic that behaviour and be with them on that journey," she said, while citing the examples of two popular shows on television where MyGlamm was a sponsor.
"We invested in Bigg Boss and Koffee with Karan. We were sponsors there. What we did there was a very differentiated format this time around. We ran a MyGlamm experience zone. We also ran contests for our community members providing them a platform like on MyGlamm App on the community section to vote and express what they felt about a certain aspect of the programs they were watching," she explained.
Actors Shraddha Kapoor and Akshay Kumar are investors in the Good Glamm Group, Saggi said, adding that they will soon launch a male personal care product in collaboration with Akshay Kumar "as he is really passionate about this space".
"Few more exciting updates are lined up on the celebrity's investment front," she noted.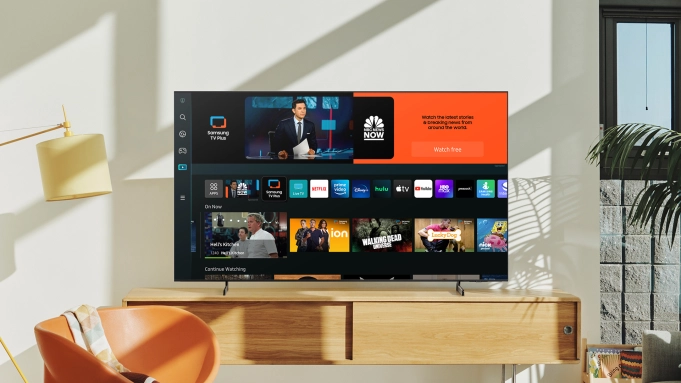 Personalization has become an increasingly important element in driving brand recall and loyalty. With the goal of delivering a highly personalized experience, brands and marketers are increasingly emphasizing the integration of the traditional and digital worlds of their target audience through connected TV.
In the coming years, the industry can anticipate a growing number of marketers adopting CTV advertising as the platform expands its capabilities and capabilities.
Connected TV has really taken off in recent years because the internet has been the driving force behind "streaming" all over the world, and people now have easier access to internet-connected devices. It's only natural that connected TV will keep growing, so advertisers and marketers should get ready, learn the latest tech, and be ready for the future with CTV.