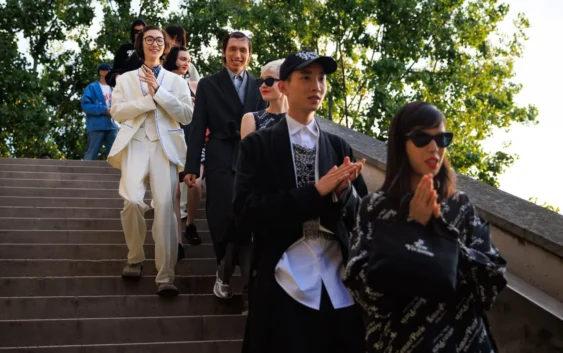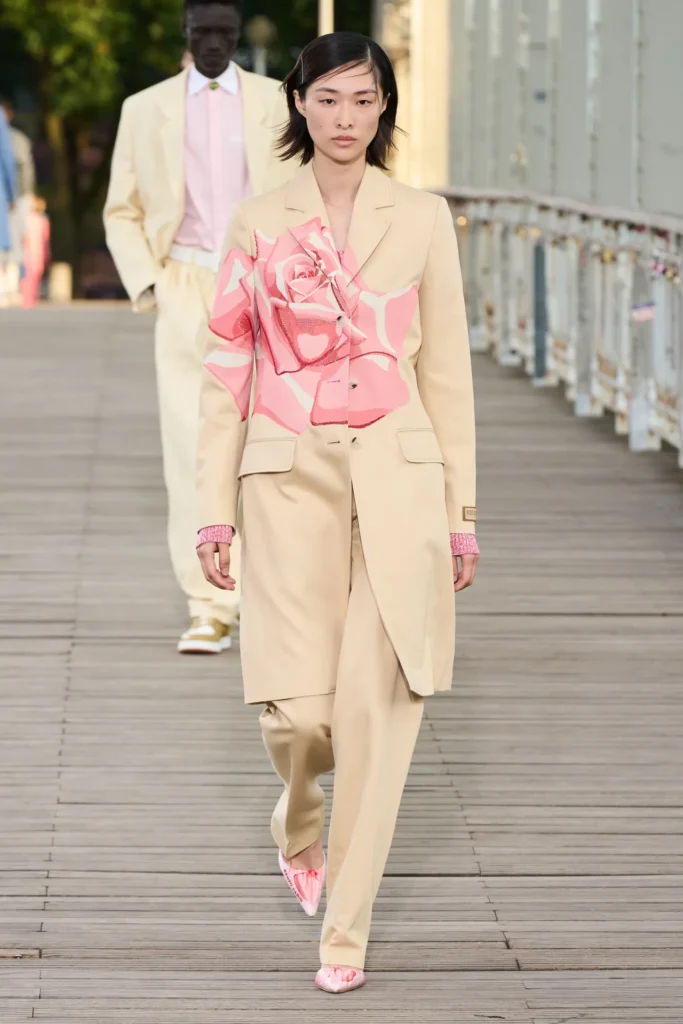 Nigo presented its new collection of women's and men's clothing for spring summer 2024, a fusion of Eastern and Western influences, on the passerelle debilly, at the foot of the Eiffel Tower, the pedestrian bridge connecting the Palais d'Elysees de Tokyo to the eiffel Tower. The collection was a combination of modern creativity and Kenzo Takado's legacy, drawing on the influence of Japanese city pop, a musical genre of the 1970s and 1980s, recently regained mainstream global popularity, to create a co-ed collection that incorporated elements of traditional Japanese tailoring with modern details, blurring tradition and modernity. The style that we observe blending and commissioning with formal apparel is rooted in the Japanese culture.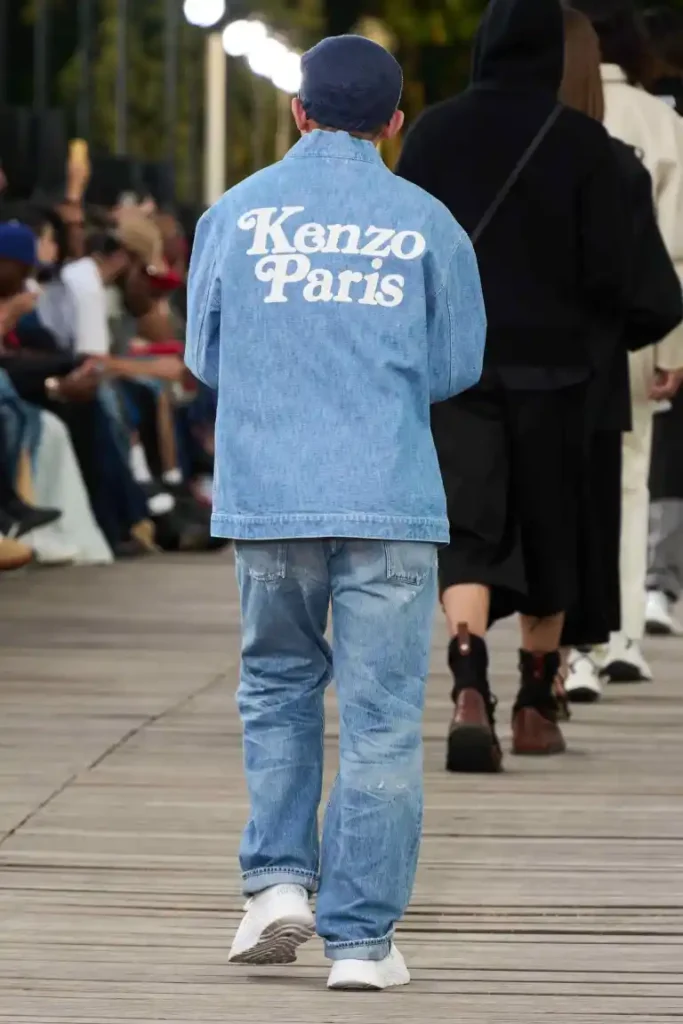 Kenzo's spring summer 2024 collection has been further enhanced with the addition of a new graphic aspect to the brand logo. This is due to the collaboration between Nigo and Japanese graphic artist and longtime Nigo friend Verdy, who has recently been appointed artistic director of Kpop Group Blackpink, and Kenzo Tagada, who has created a new face for the brand. This new signature can be found on a variety of items, such as sweatshirts, handbags, and logomania. This graphic is in line with the overall fashion show trend, which is at once retro and super contemporary.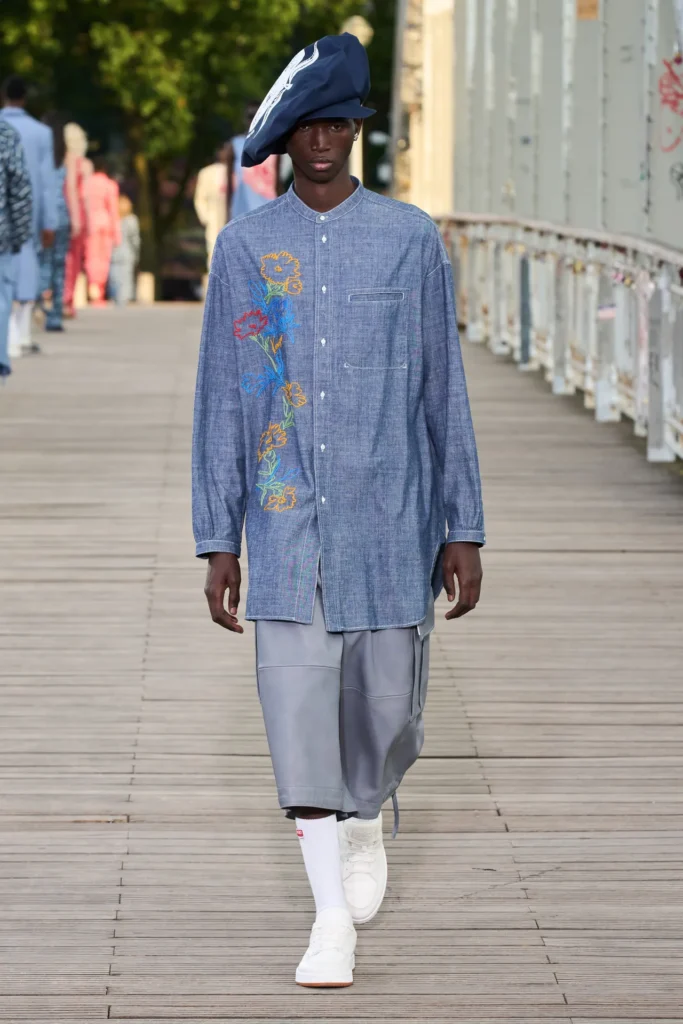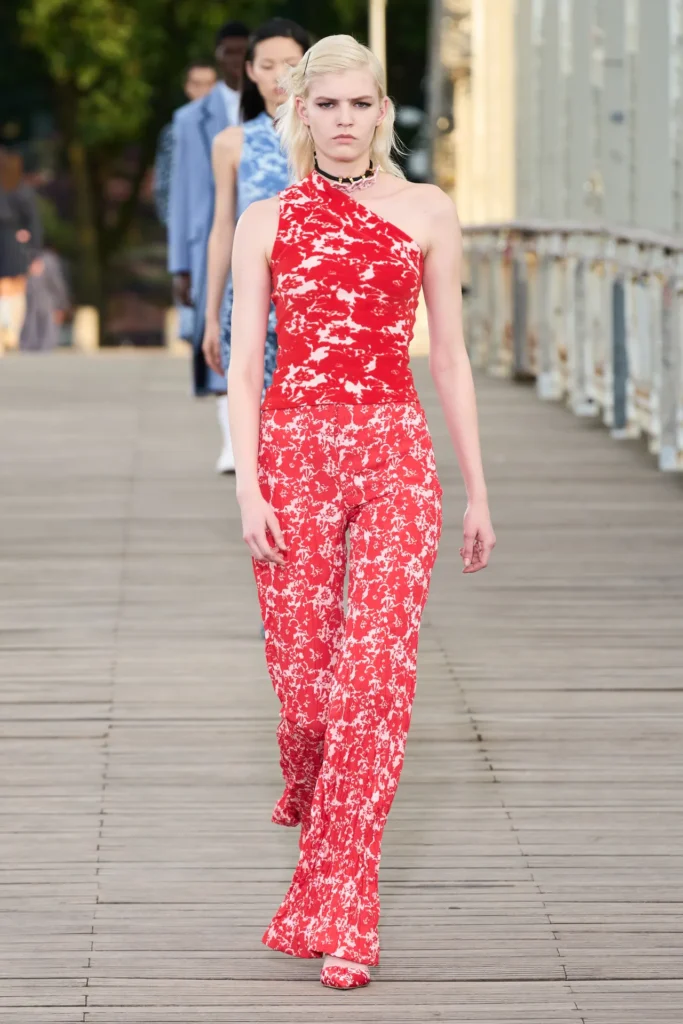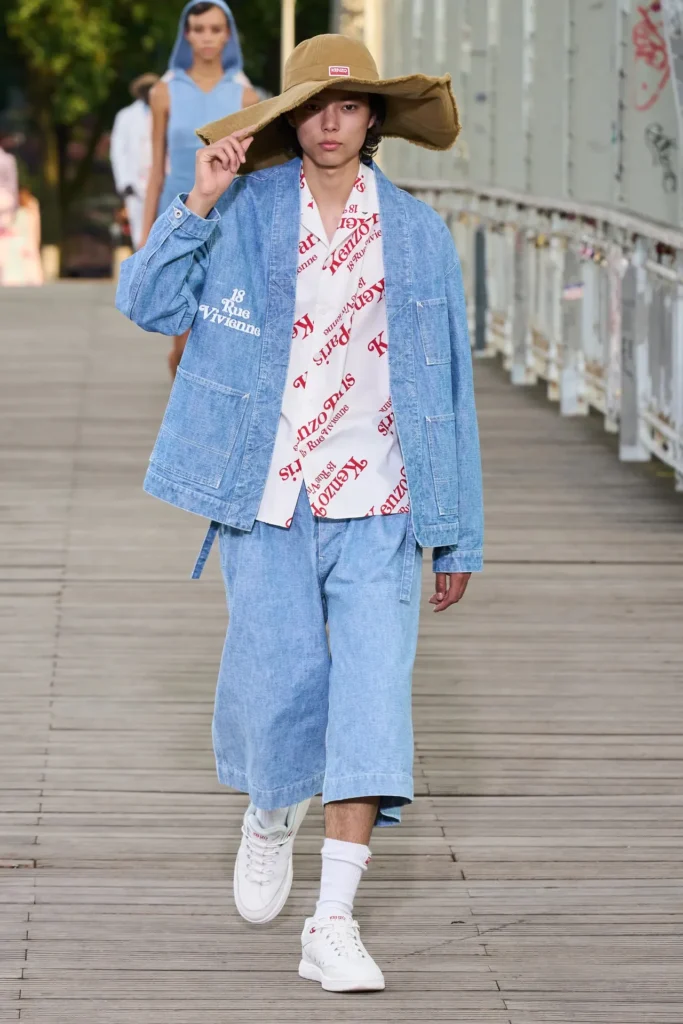 The code-switching of wardrobes between Japan and the West can be seen in a variety of styles, such as the transformation of a traditional Uwagi Judo Jacket into a Chore Jacket, the re-implantation of the Seigaiha Wave Print in indigo Denim, and the transformation of a Kimono into a Down Puffer Jacket. Additionally, Japanese cutting style can be seen in the transformation of Kimono sleeves into blazers; trench coats can be worn without collars; and tailored jackets can be worn without lapels.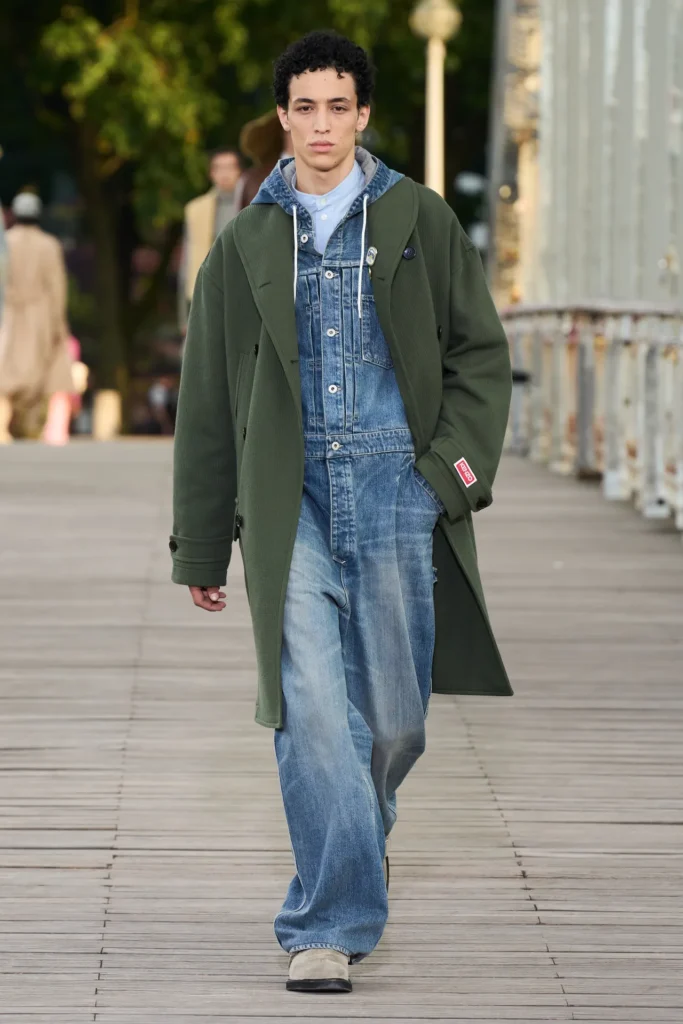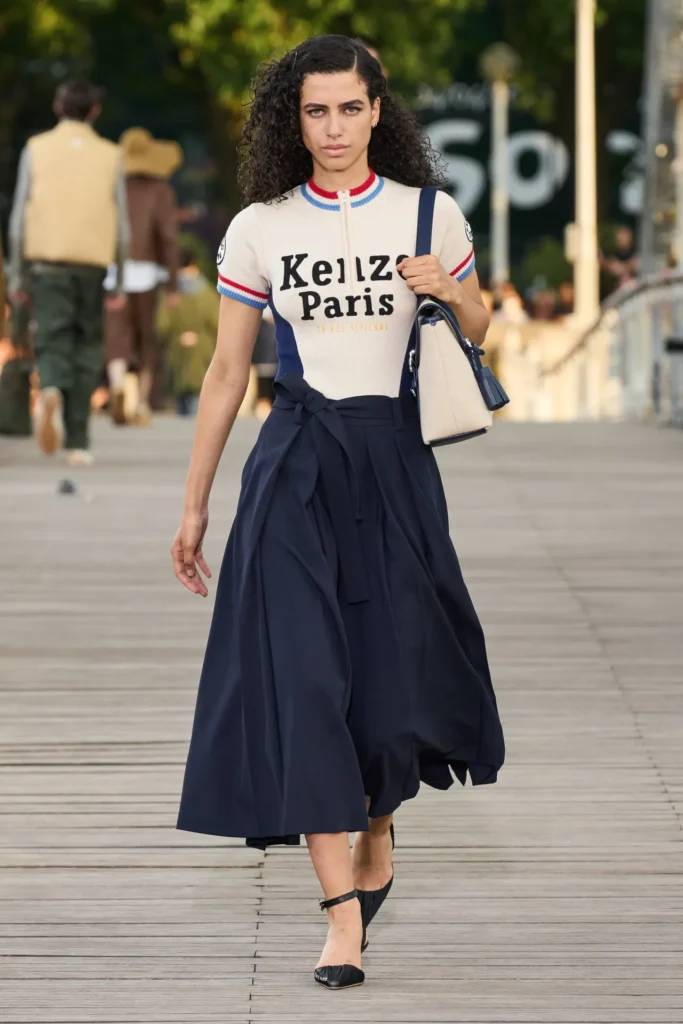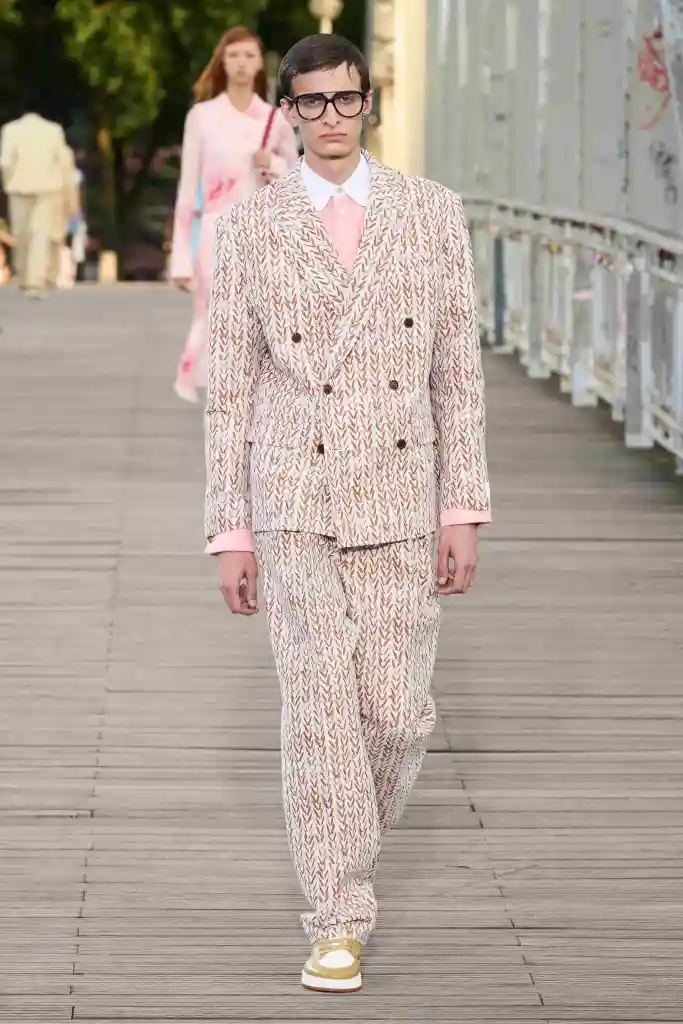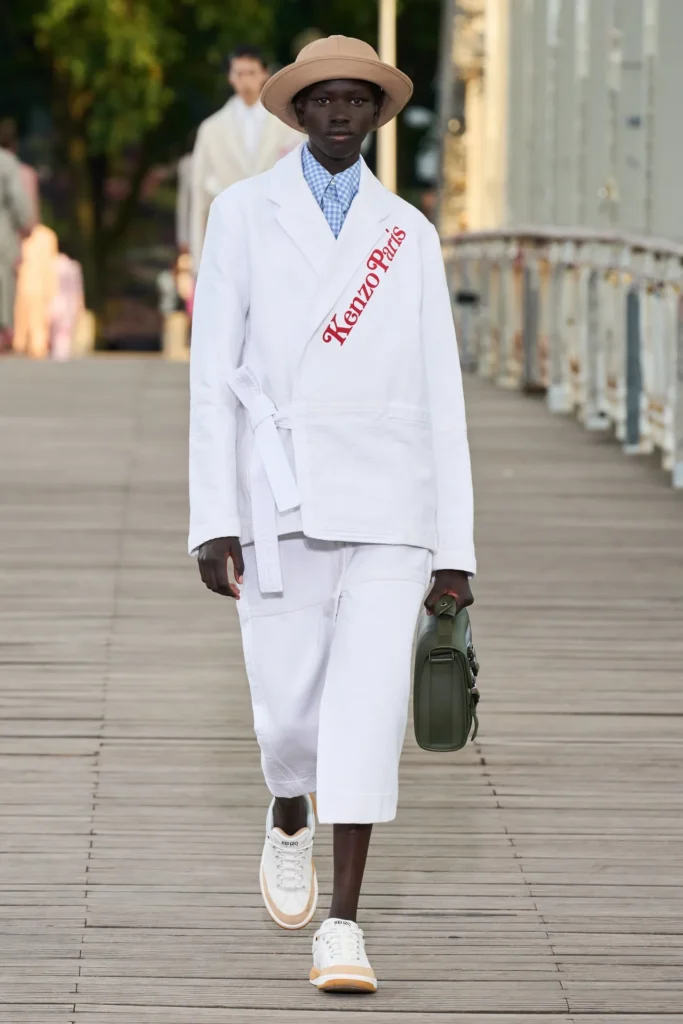 Nigo examined both his own archives and Kenzo's archive from the early days of city pop, examining how the same items and trends have been interpreted since. The most successful interpretation of this material was in the form of tailoring, which remains his most persuasive work at Kenzo. Nigo combines traditional Japanese tailoring with modern details and proportions. A standout piece was a pair of pleated dress shorts, which were paired with a matching hakama and a pinstripe kimono-style double-breasted jacket.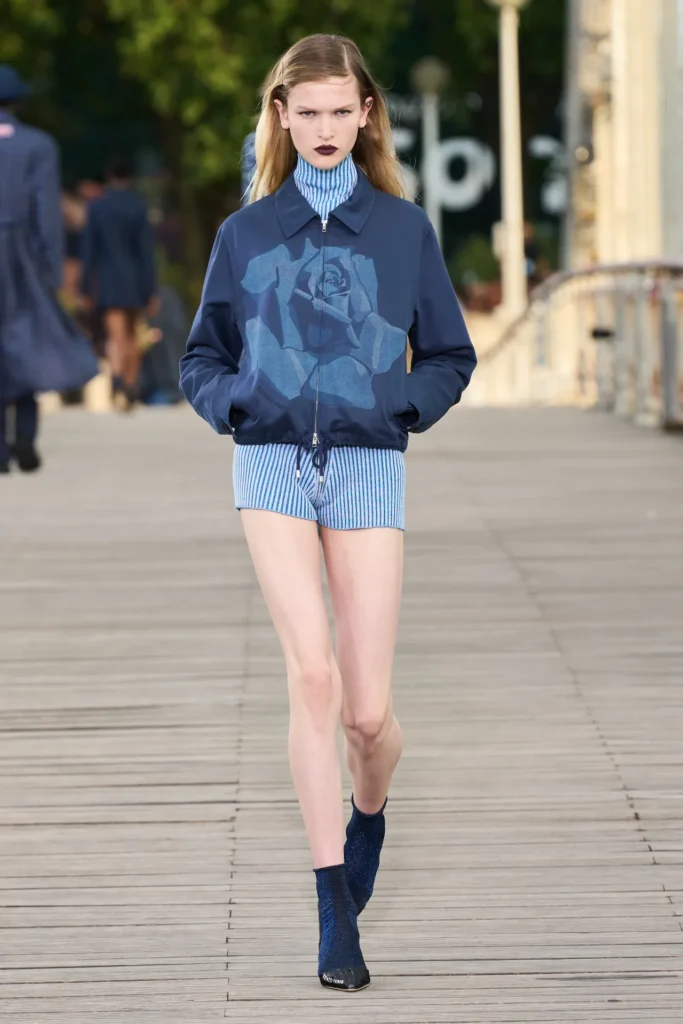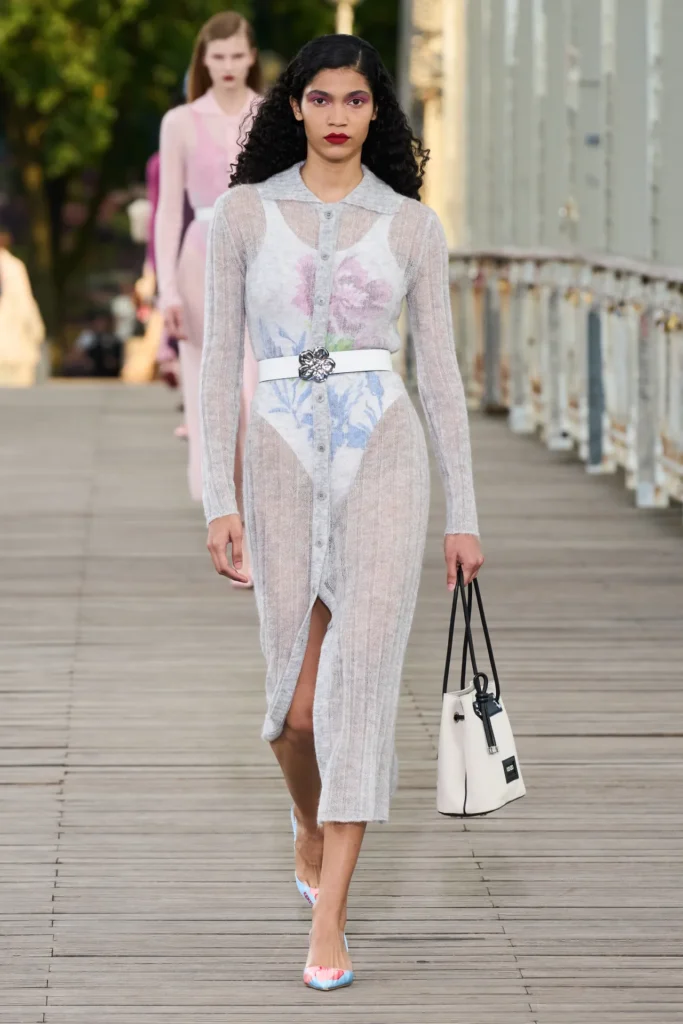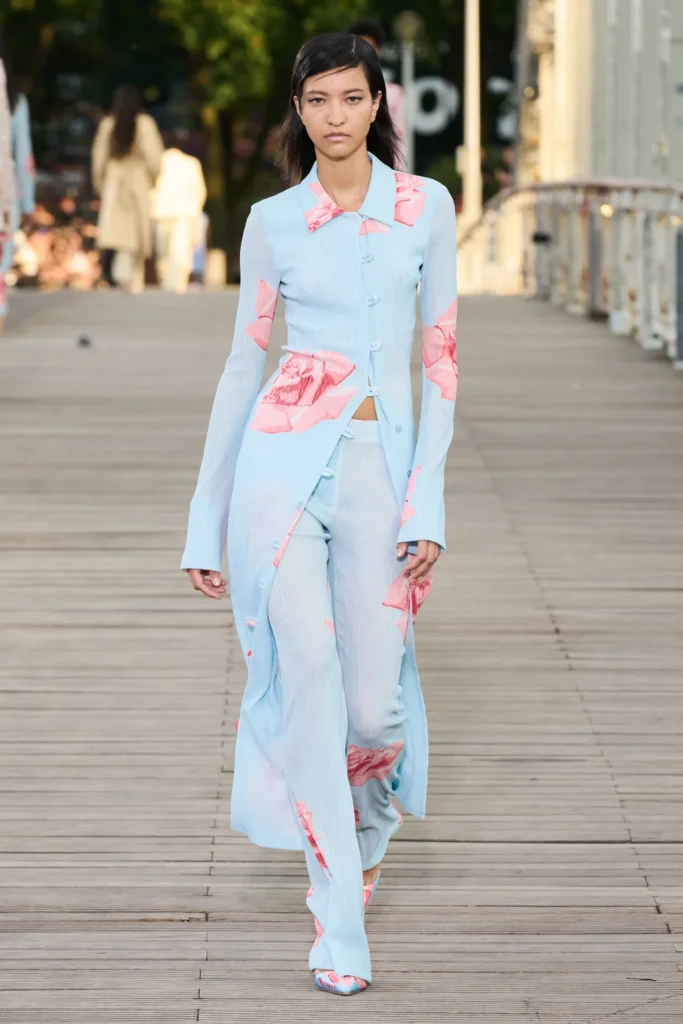 Kenzo-style is characterized by its emphasis on fluidity, from linen suits to transparent silhouettes with body-skimming effect, creating a sense of summer freedom. The vibrant colors and floral patterns of both men's and women's silhouettes create a ready-to-wear aesthetic that is both inviting and seductive.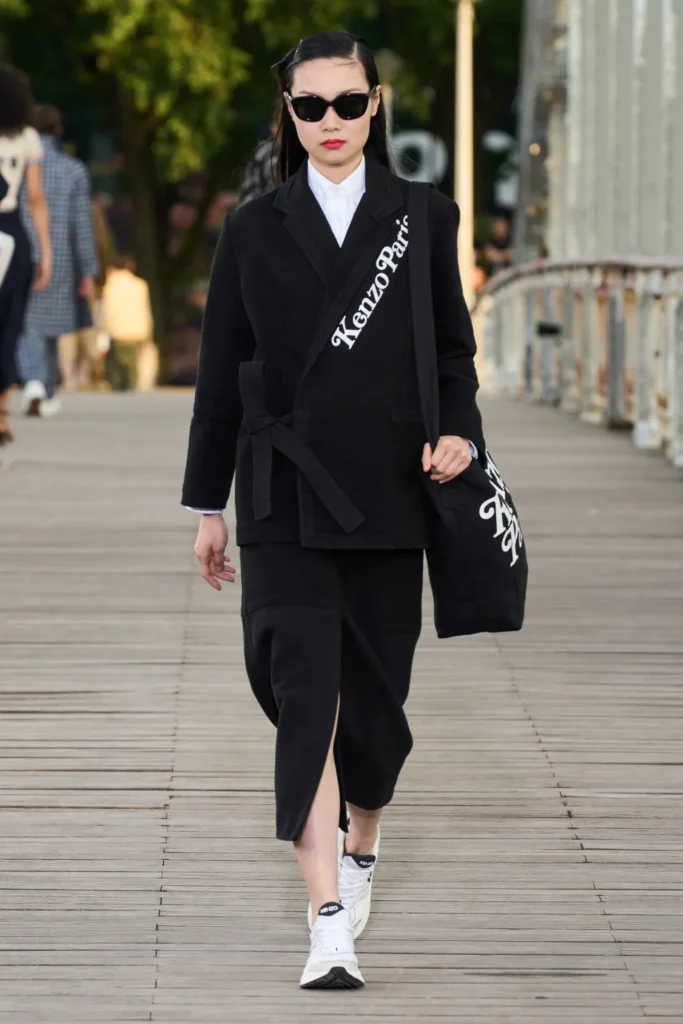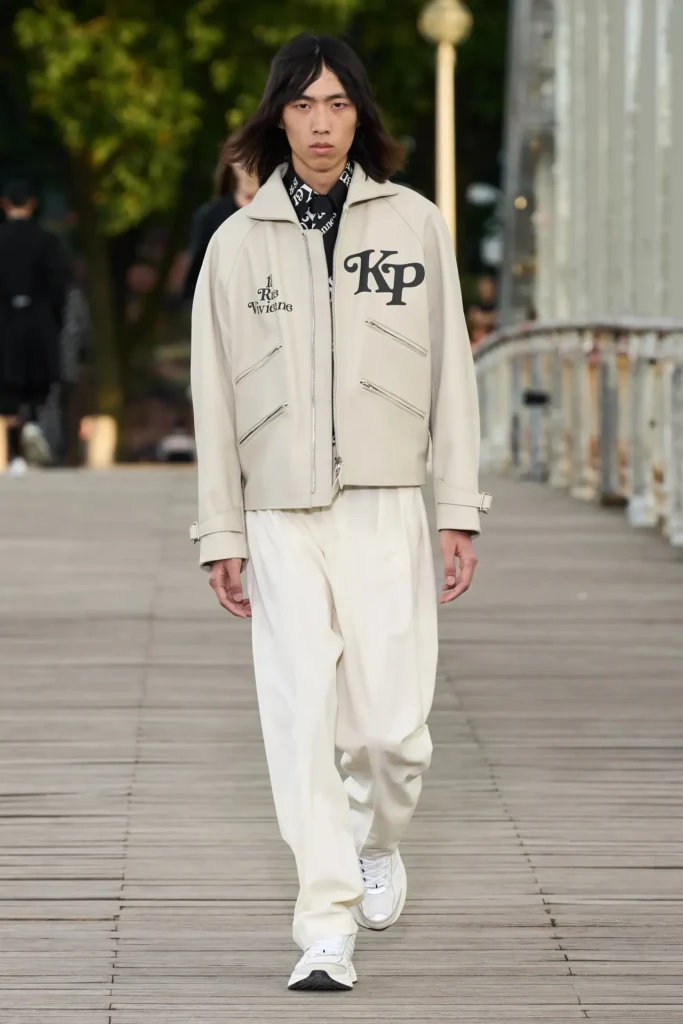 The "Kenzo Paris" logo was reimagined by Verdy, which was applied to the back of jackets, and was cleverly used as binding tape on certain tailoring. In other areas, a rose print, which was taken from the Kenzo archives and applied to pastel summer fabrics, provided a lightness to the range. Denim continues to be a trademark of the Nigo brand, as does its cool and uncomplicated—yet intentional—menswear.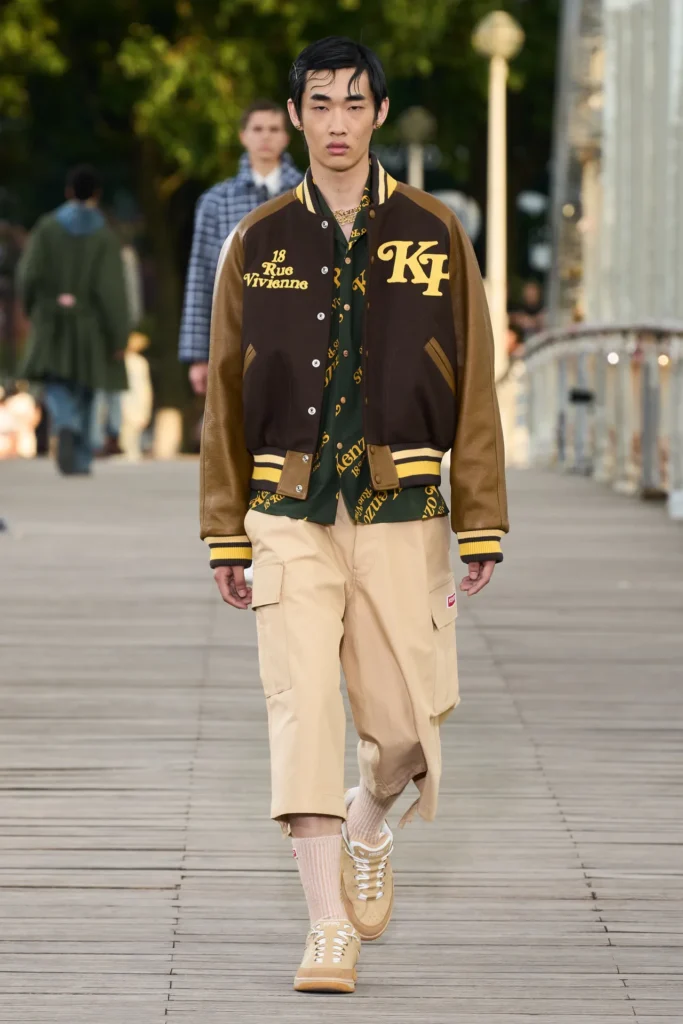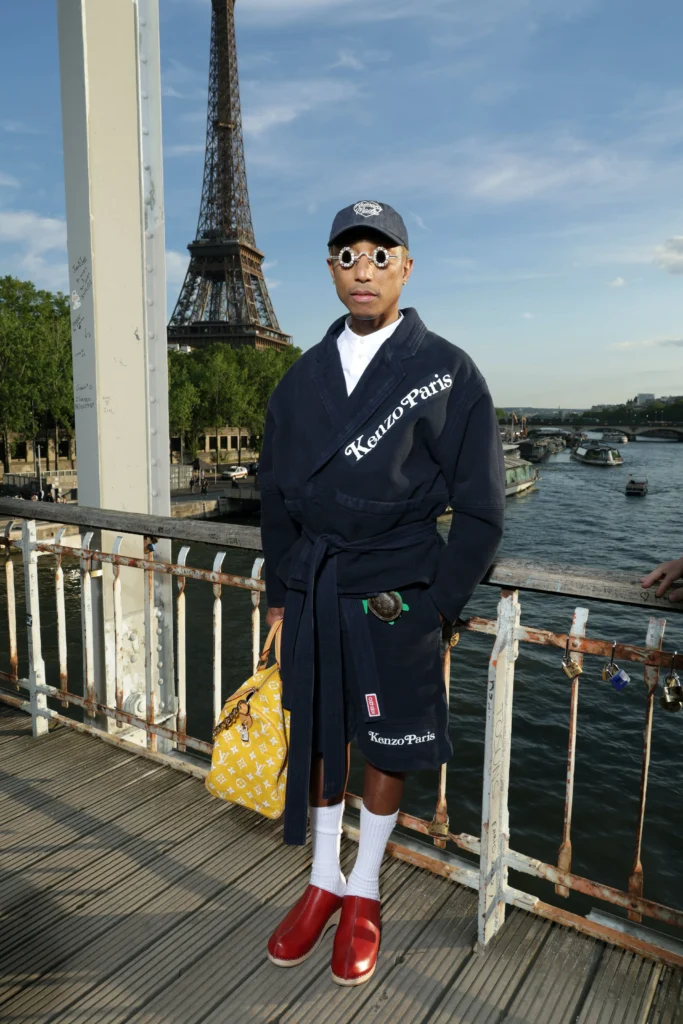 Pharrell Williams made a charming entrance at the show wearing a complete Kenzo ensemble designed by his close friend and collaborator, Nigo. He accessorized the look with a freshly-baked yellow Duffel from his debut collection. This was a momentous occasion for Williams, as those familiar with the story will recall that one of his first formal introductions to fashion was when he was hand-picked by Nigo when the two of them co-founded billionaire boys club together in 2003.
Cornelius, a contemporary of and occasional collaborator of Nige since the mid-90s, composed the show's soundtrack, embodying their mutual love of City Pop.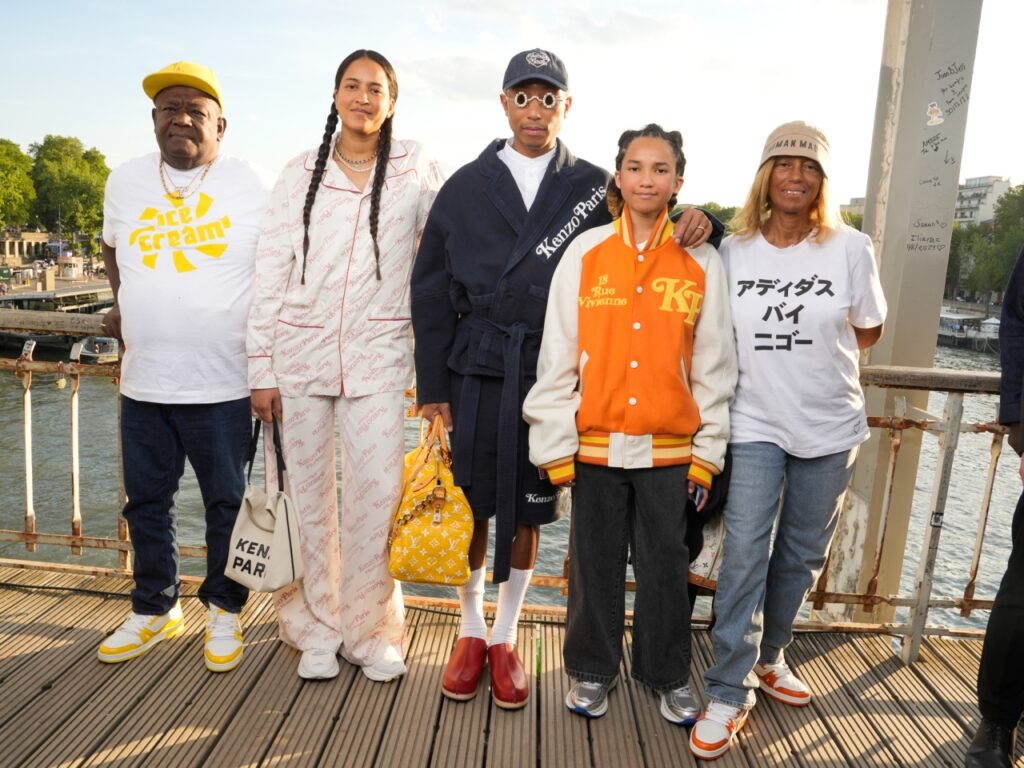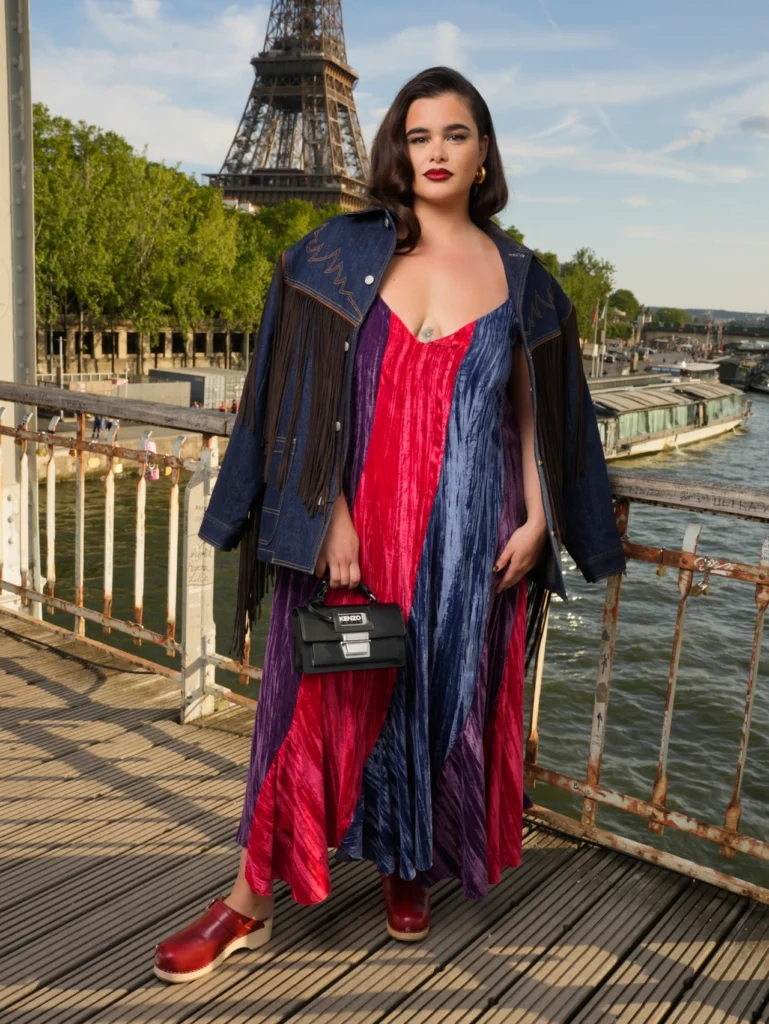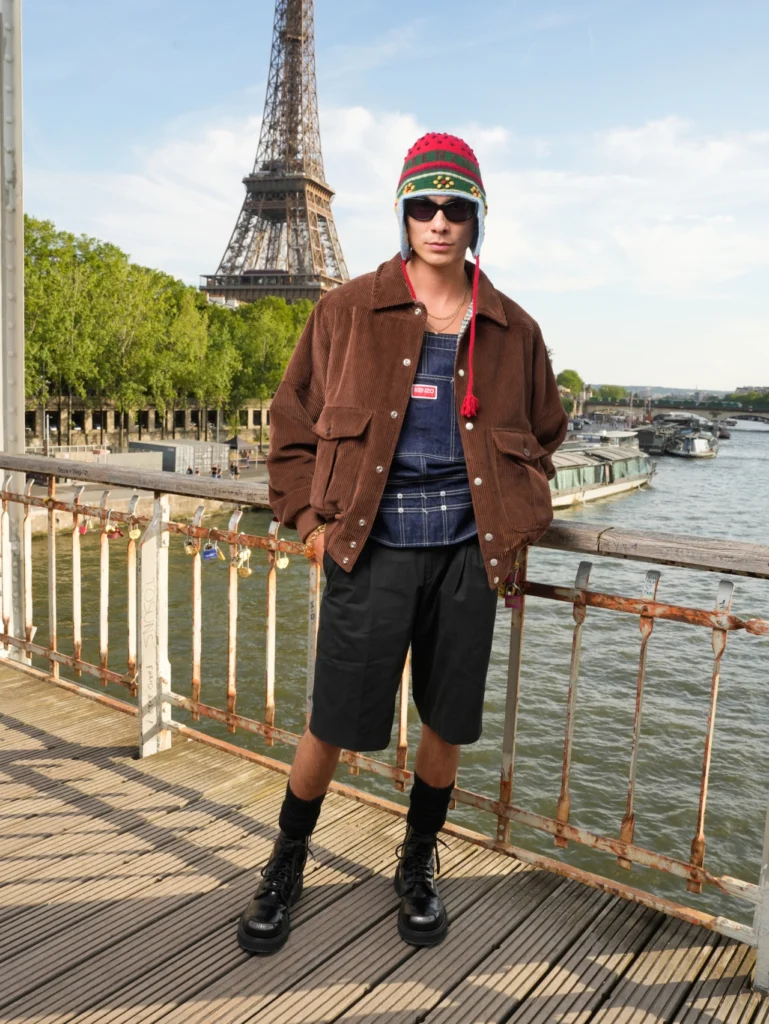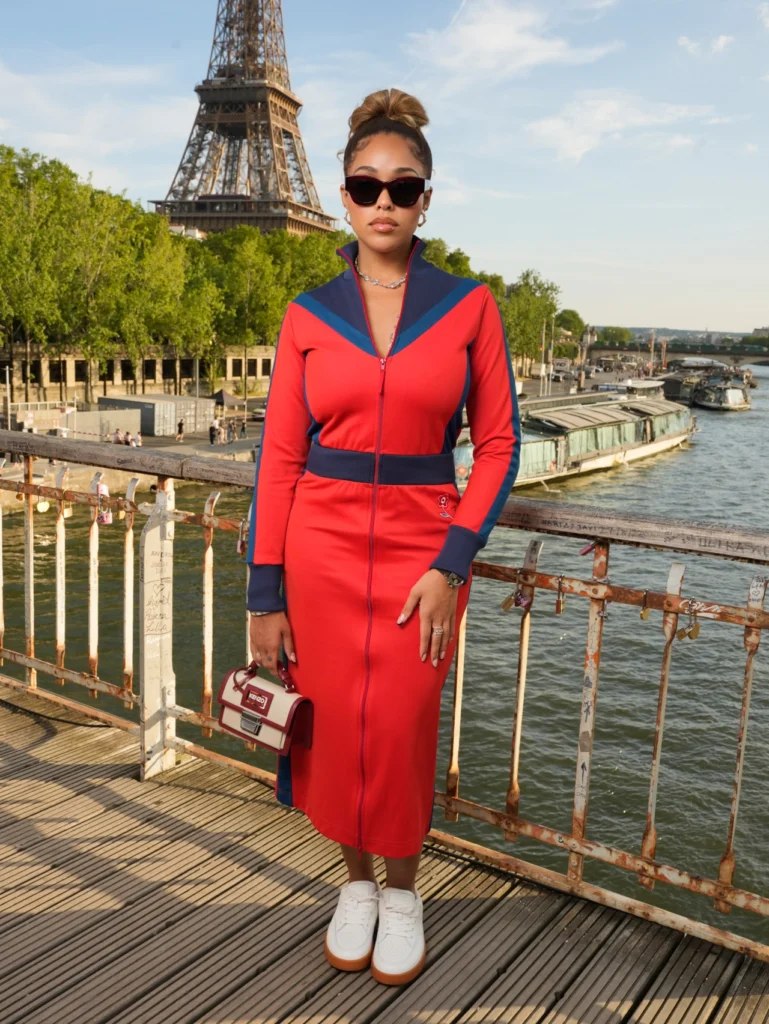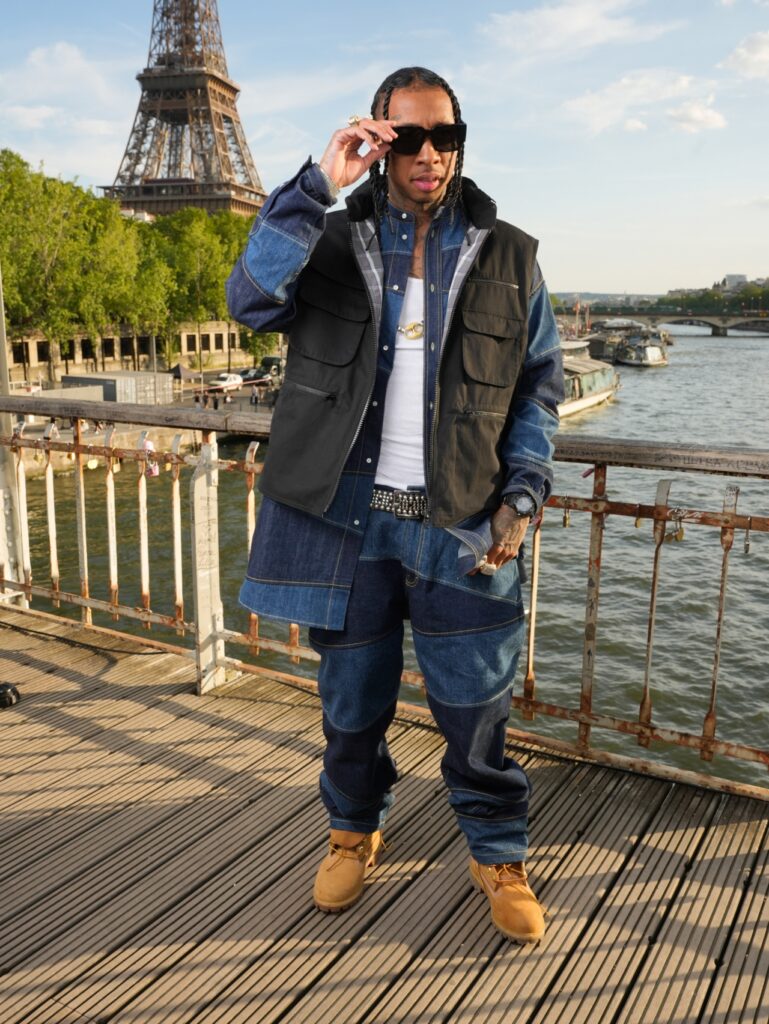 Amongst the many celebrities, from Pharrell to Tyga, from Winnie Harlow to Noah Cyrus, were spotted at the show.