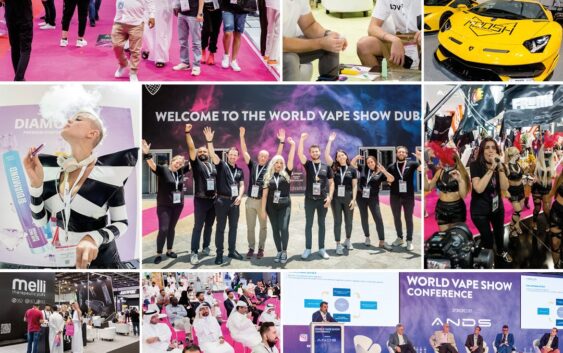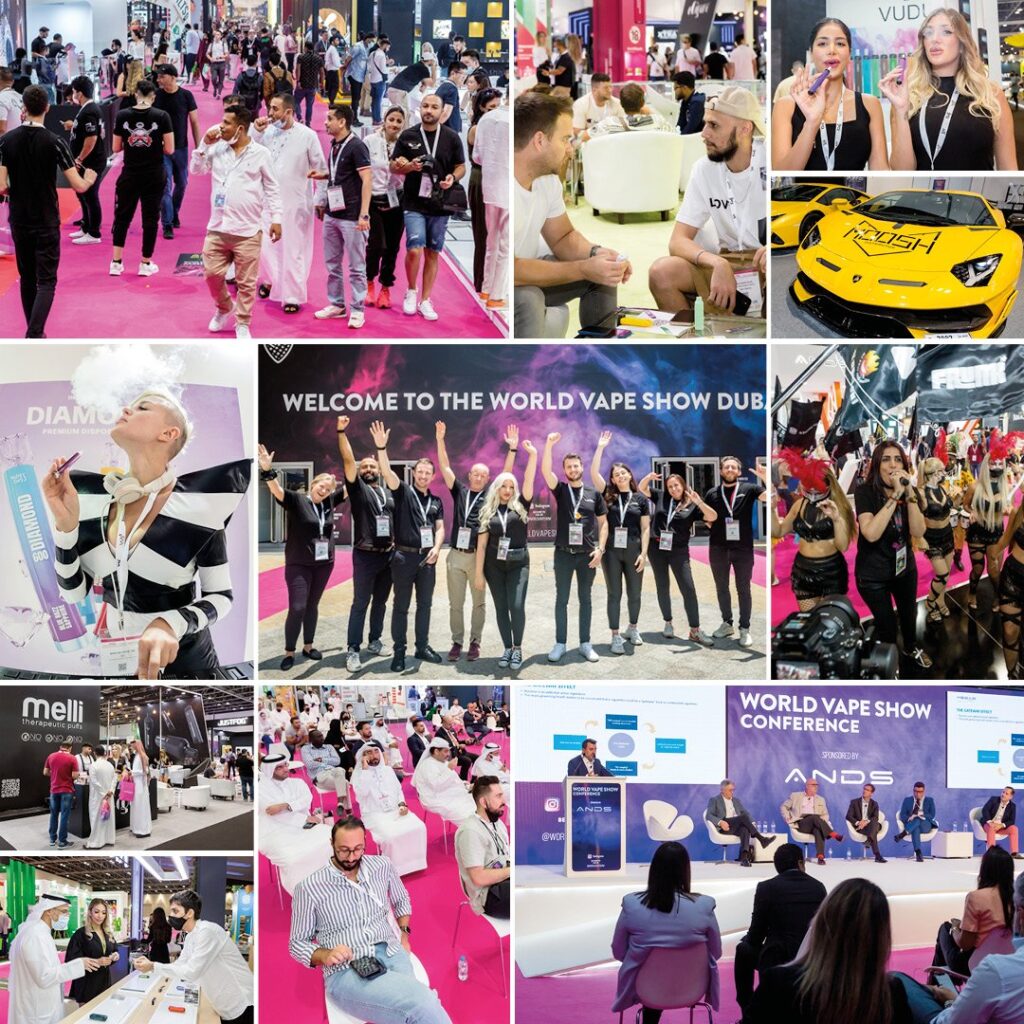 World Vape Show is the first global vape expo to be held in the United Arab Emirates, offering manufacturers the opportunity to showcase their products to an international audience in Dubai, including retailers, wholesale distributors, and vapers. More than 1,000 companies exhibited at the show, offering more than 80,000 attendees a versatile vaping experience.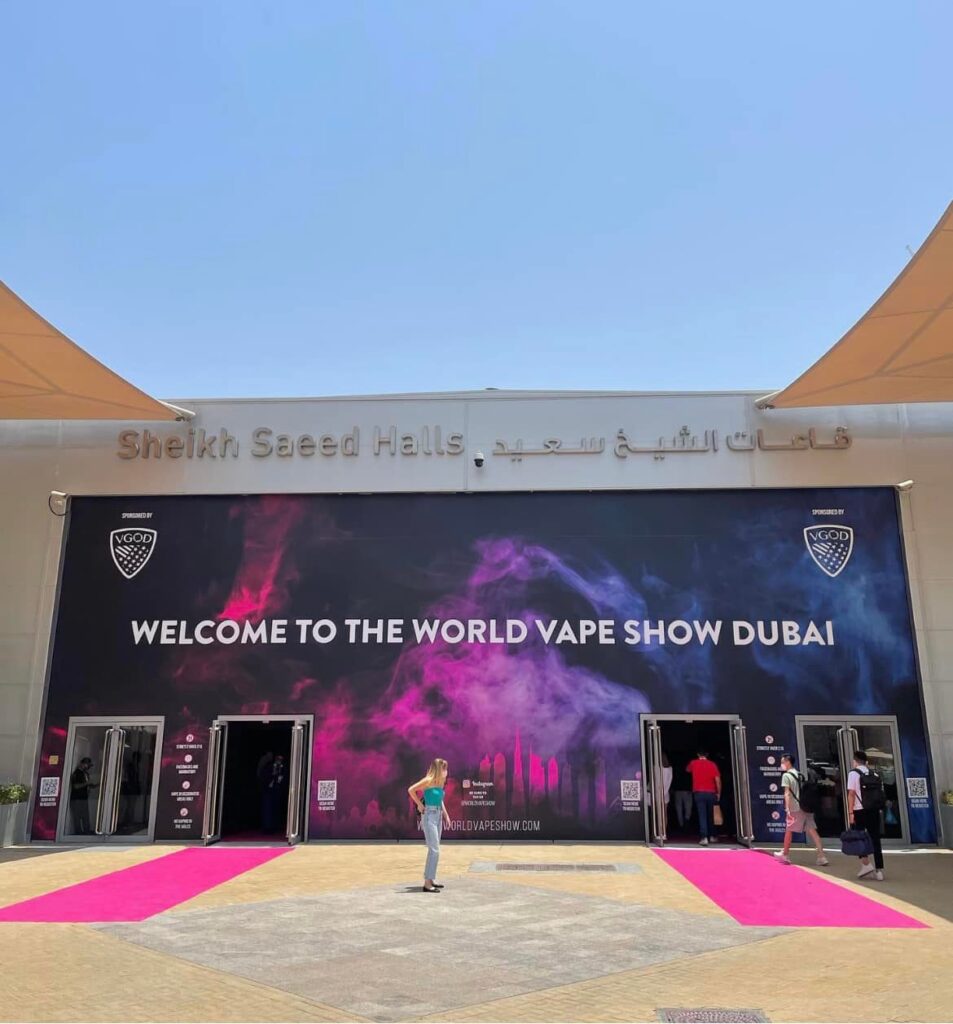 The vape and electronic cigarette (e-cigarette) industry was valued at US$22.46 billion in 2022, with 64 million individuals utilizing e-cigarettes. The industry is projected to reach US$182.64 billion in value by 2030.
Launched in September 2021, the World Vape Show was the inaugural international vape exhibition and conference in the United Arab Emirates, and was a resounding success. It enabled global manufacturers and suppliers to present hundreds of products to a vast audience of thousands of international customers in Dubai.
The Dubai Vape Expo was like stepping into a cloud of cotton candy-scented vapor, punctuated by the occasional burst of strawberry or watermelon. Everywhere you looked, there were shiny metal devices, sleek packaging, and flashing lights. In every corner, vendors were giving demonstrations and answering questions about the latest in vape technology. As you walked through the aisles, it was clear that the world of vaping had exploded into a rainbow of possibility.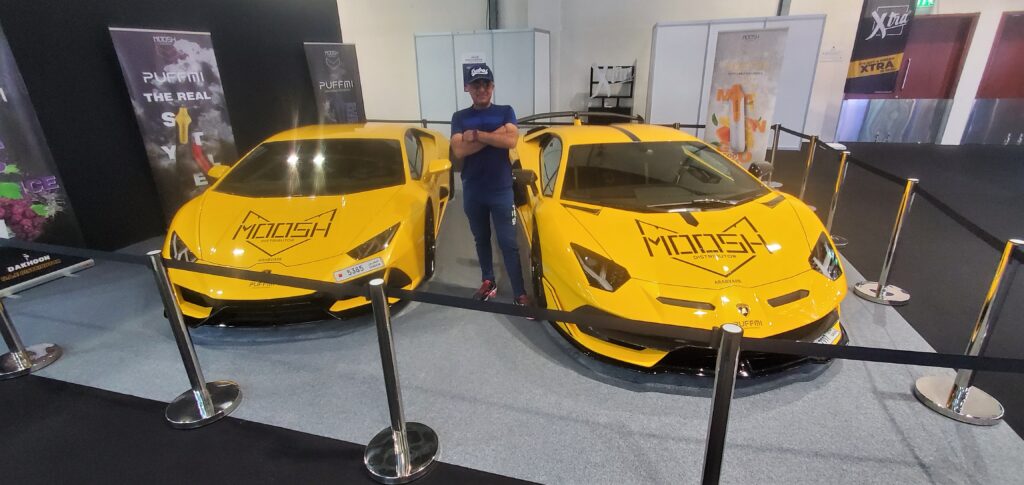 There it was, the yellow Lamborghini that was on display at the vape expo. The MOOSH logo on the hood was shining on the sleek yellow lambo. The doors were propped open, hood revealing the engine, and the interested onlookers waiting to take pictures with it.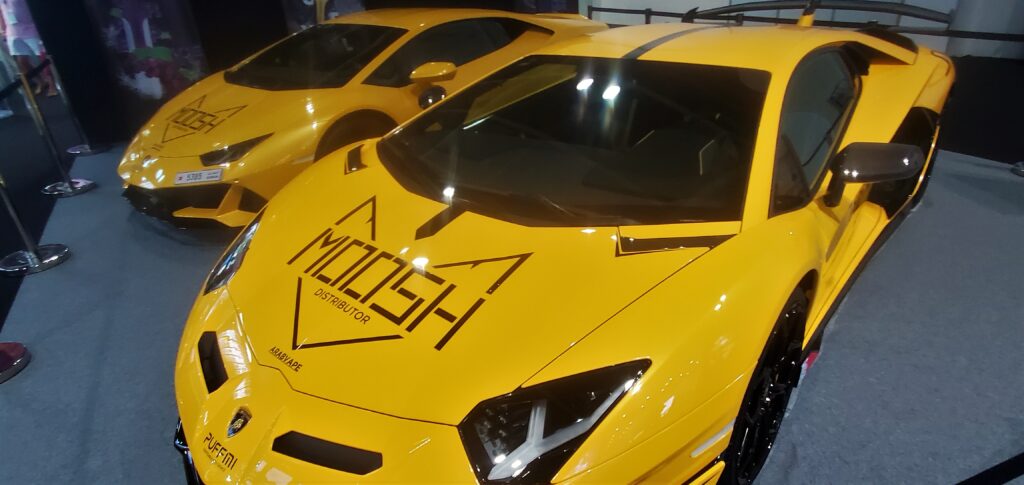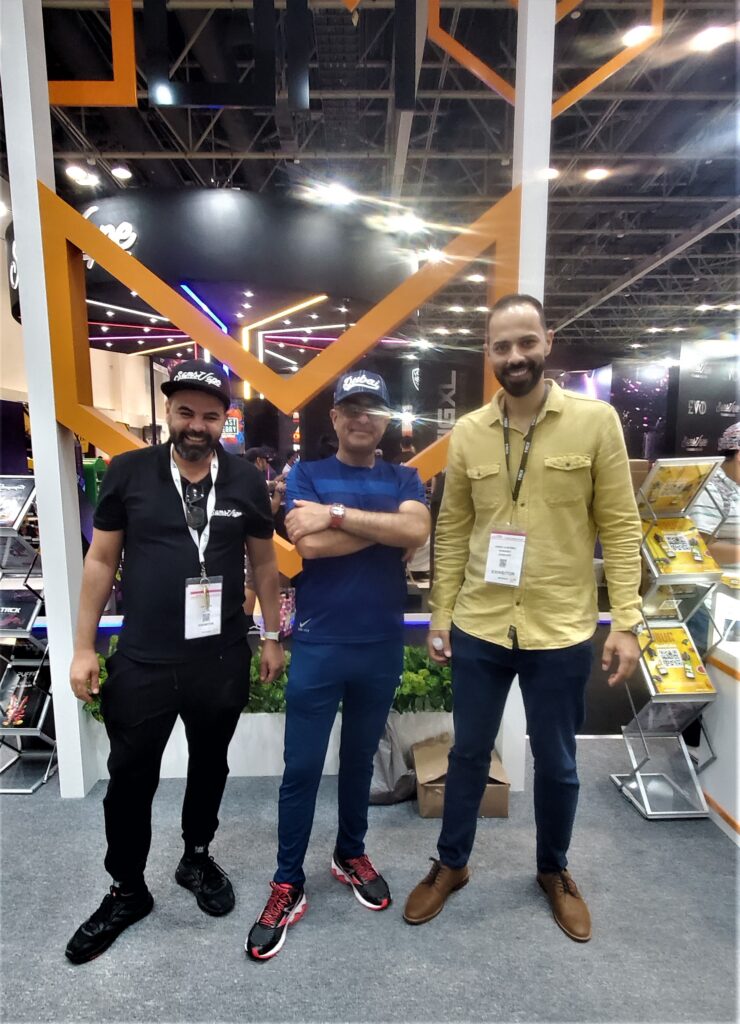 MOOSH are distributors of PUFFMI vapes. Puffmi is a fast-growing, cutting-edge vaping brand that invests in the continual advancement and enhancement of its vape technology, and is dedicated to providing an exceptional vaping experience for its customers. Our products and brand have gained widespread recognition, and we have established a customer base of over 30 million customers worldwide.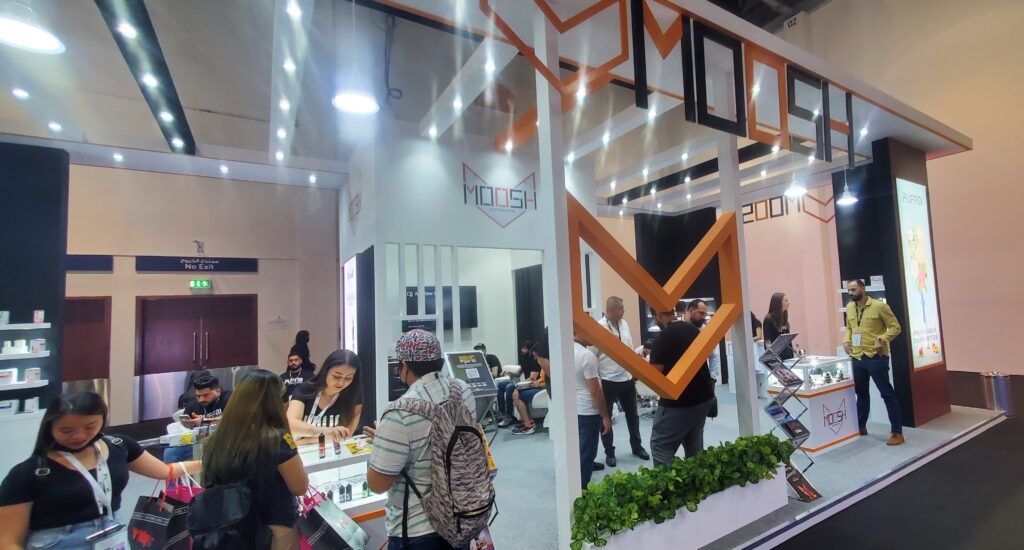 WARNING: This product contains nicotine. Nicotine is an addictive chemical.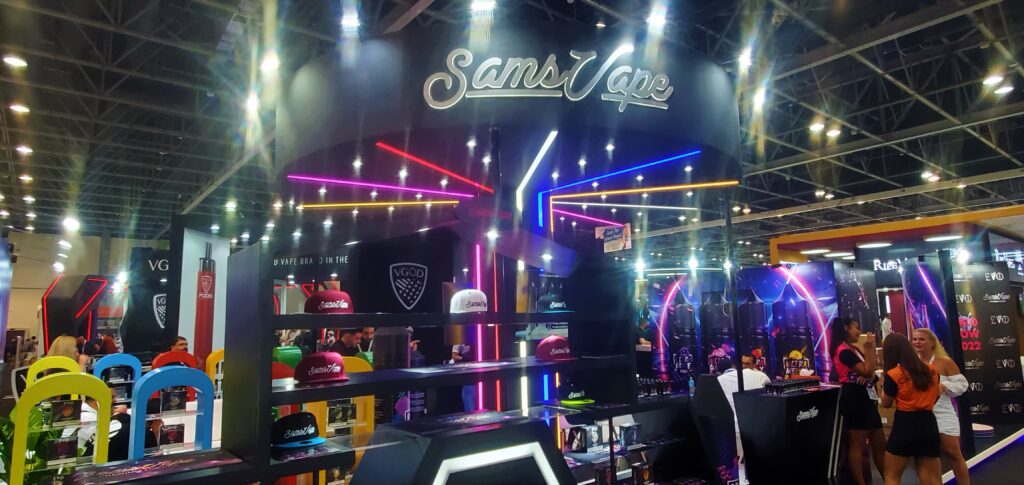 Samsvape is proud to be a leading provider of vaping technology and services. The company was founded by a group of enthusiastic vapers, and has since grown to become a highly sought-after brand in the industry. We are devoted to providing our customers with the best vaping experience possible, and our products are crafted with the most advanced technology and materials. They are committed to ensuring that our customers are satisfied with the outcome of their purchase.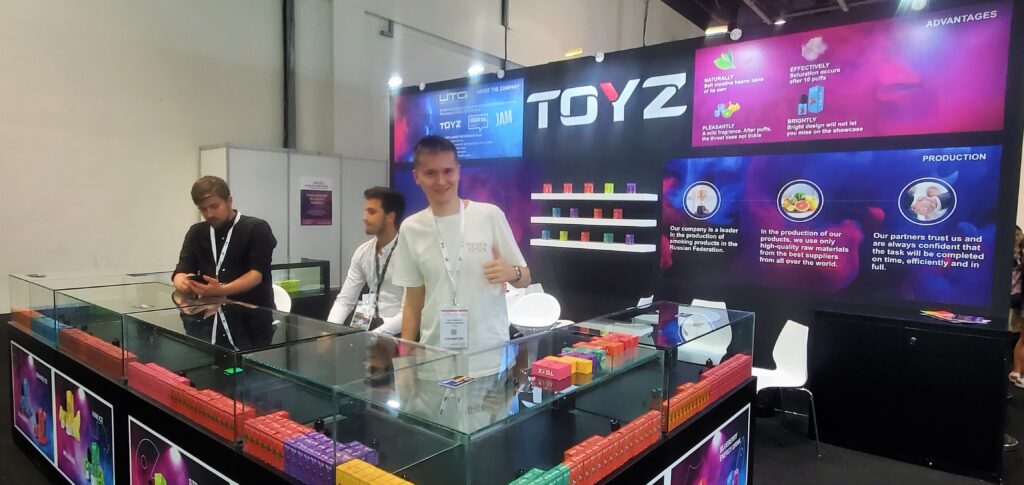 WARNING: This product contains nicotine. Nicotine is an addictive chemical.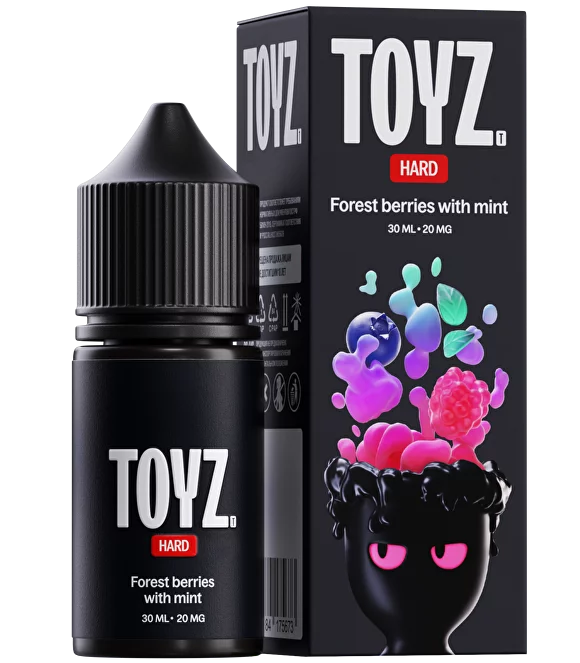 URBAN TOBACCO GROUP is an international group of companies producing smoking products. The company includes such brands as Urban Soul, JAM, TOYZ. The vape brands have a variety of flavors for connoisseurs of strength, perfect for classic vapers and adopting technology that retains the original tastes.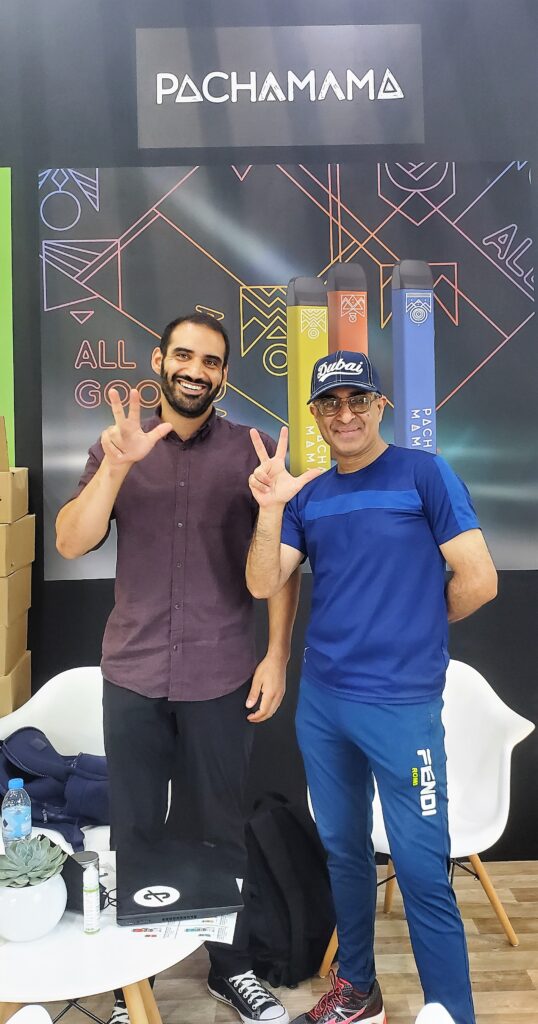 Pachamama is one of the leading brands in the industry, with an extensive collection of exciting vape juice flavors under different lines like the Pachamama series, packed with delicious fruit flavors.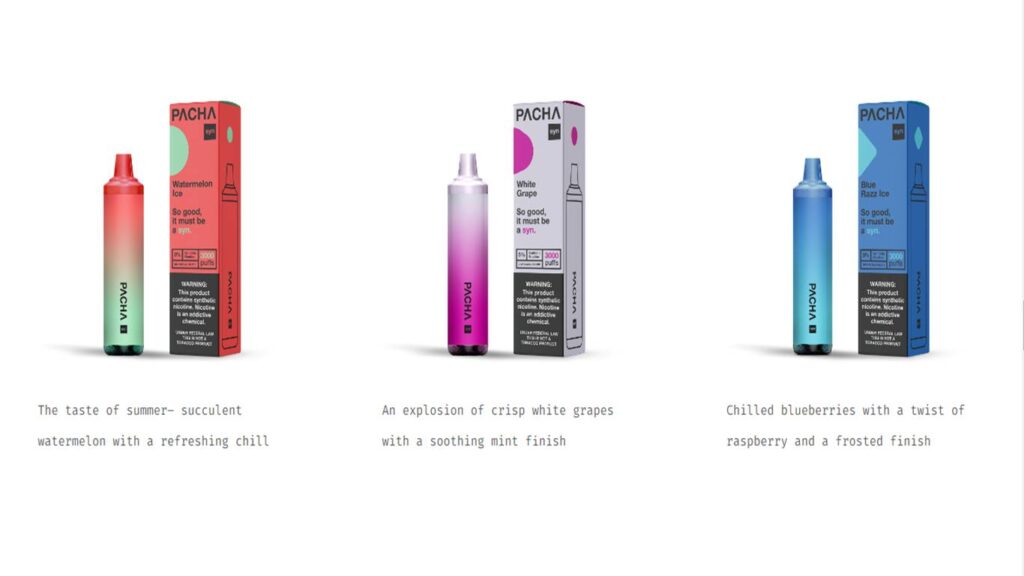 WARNING: This product contains nicotine. Nicotine is an addictive chemical.
The award-winning vape juice in the Pachamama line include Mango Pitaya Pineapple, Peach Papaya Coconut Cream, The Mint Leaf, Fuji Apple Strawberry, Passion Fruit Raspberry Yuzu, Strawberry Guava Jackfruit, Blood Orange Banana Gooseberry, and Huckleberry Pear Acai. Some of the awards that these e-liquids have won include Editor's Choice Award from Vapouround, Best Fruit Flavor from Zamplebox, and Best Menthol/Ice Flavor at the International Vape Trade in Guadalajara.

WARNING: This product contains nicotine. Nicotine is an addictive chemical.
Chalk Dust is a leading manufacturer of premium e-liquid products located in Southern California. Charlie's Chalk Dust offers a wide selection of brands under its umbrella, including Pacha Mama, Meringue Liquidids, and more. Chalk Dust from Charlie's is a brand that provides a wide variety of complex layered flavours, utilising uncommon ingredients and offering a high level of satisfaction. Pacha Mama is widely considered to possess some of the most precise fruit flavours available in the world.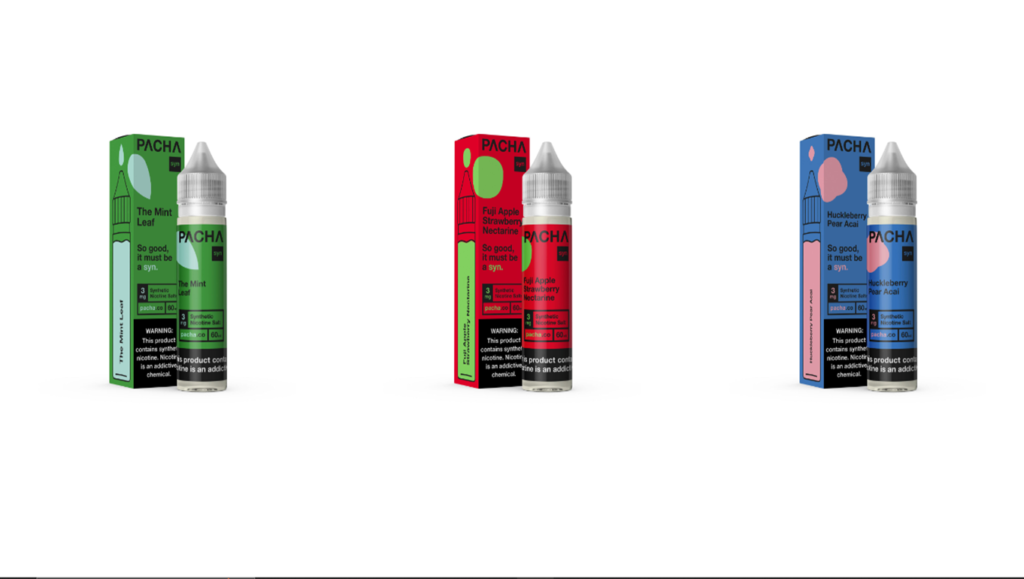 WARNING: This product contains nicotine. Nicotine is an addictive chemical.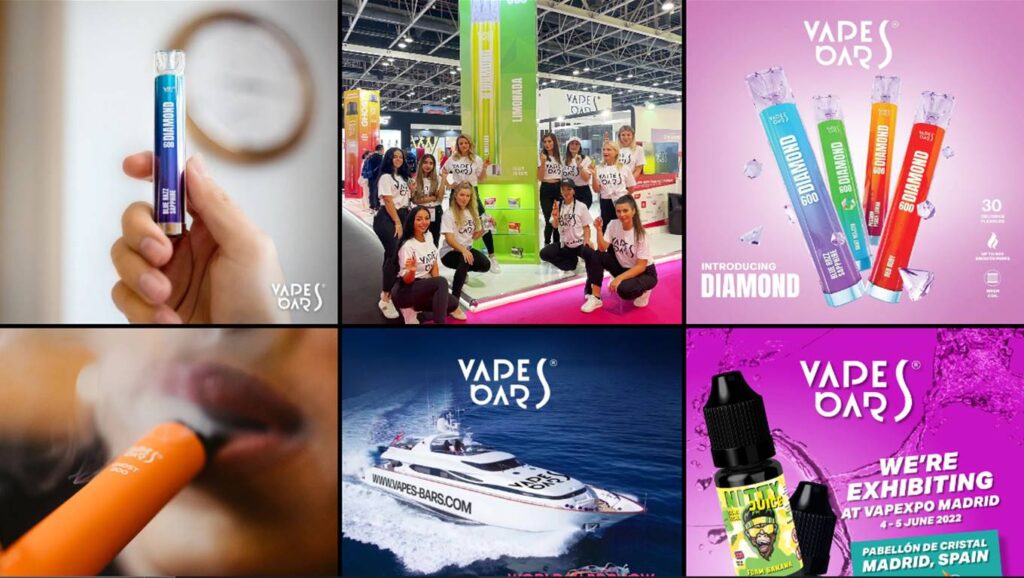 Vapes Bars® are designed to provide a convenient and enjoyable vaping experience, tailored to meet the needs of a busy lifestyle. With a wide selection of flavours to choose from, these bars ensure a smooth vaping experience until the last puff is taken.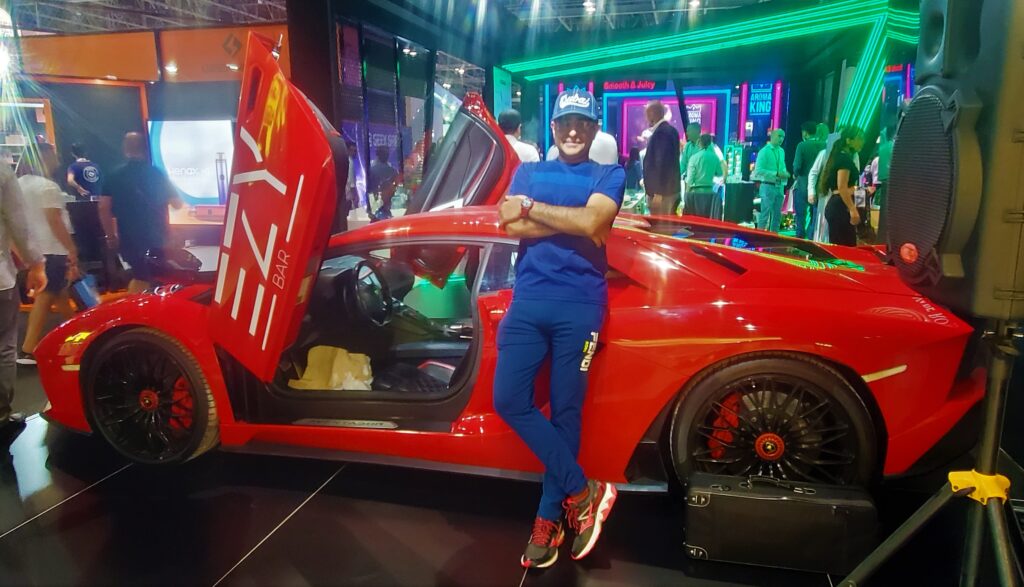 There it was the gleaming red Lamborghini Aventador inviting you to the EZY booth, as the saxophone player filled the booth with his music, and I tried out few of their flavors. EZY uses the latest vape technology that can last for up to two days, which does not require charging or refilling.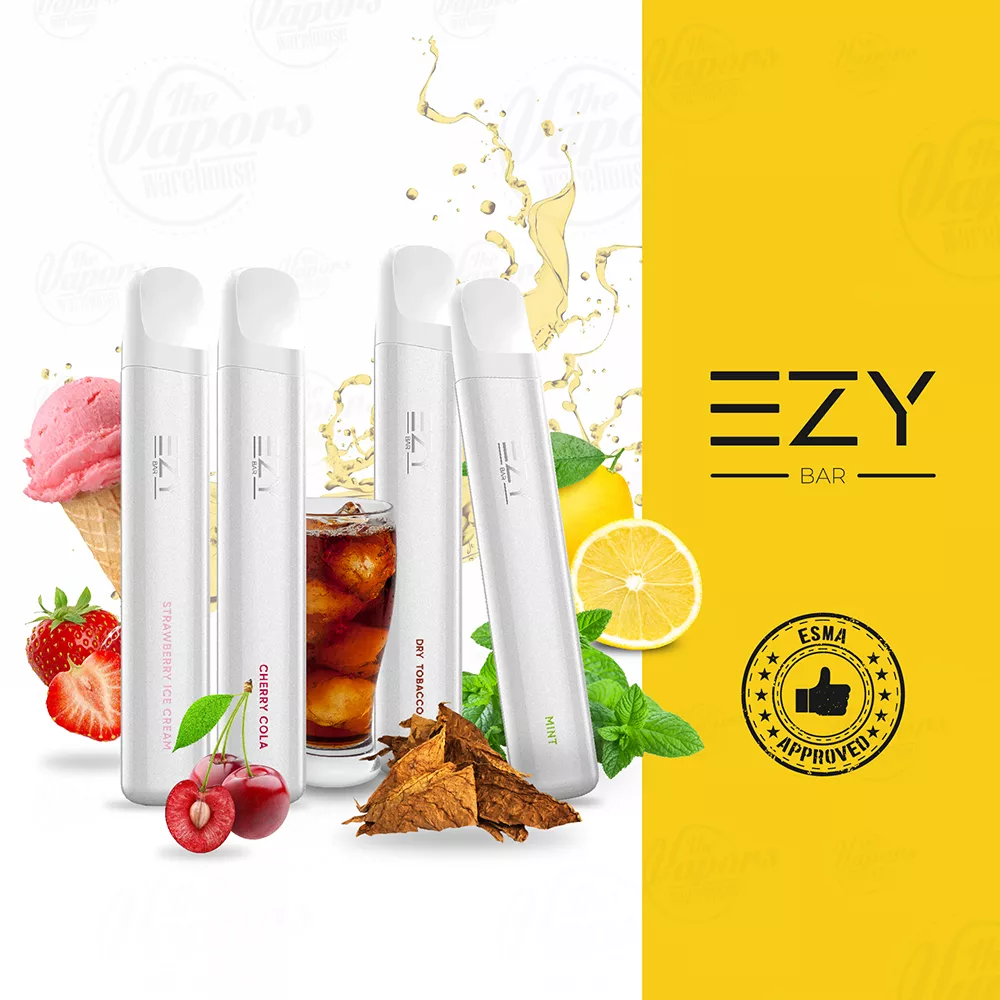 WARNING: This product contains nicotine. Nicotine is an addictive chemical.
Ezy has handcrafted their formula to give you the best vape experience, and have carefully created the formula to provide the greatest vaping experience sans throat hit.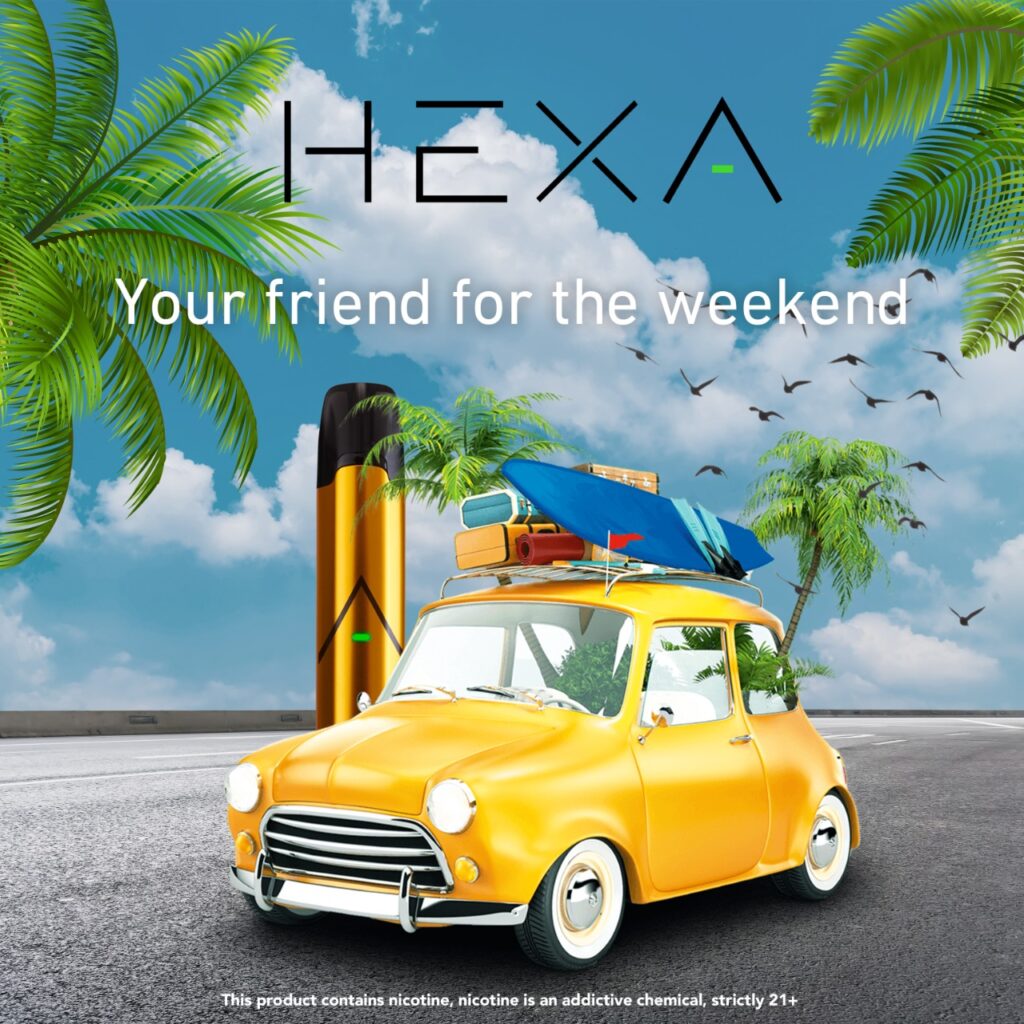 Our users' extensive reviews, as well as the vaping community's feedback, have demonstrated that HEXA represents the first true substitute to conventional tobacco products that effectively eliminates cravings. This is why shop owners suggest their customers to install an elegant and convenient HEXA device alongside their vapors to permanently eliminate tobacco products from their lives.
WARNING: This product contains nicotine. Nicotine is an addictive chemical.

Our collection of 6 unique, high-quality flavors has been carefully crafted to ensure a seamless transition between traditional tobacco products and vaping. Through months of research and careful ingredient selection, we have carefully matched our e-liquid to our FEELM coil to ensure the best possible experience. We are proud to announce that we will be releasing even lower nicotine levels and additional flavors in the near future, in response to the immense popularity of HEXA.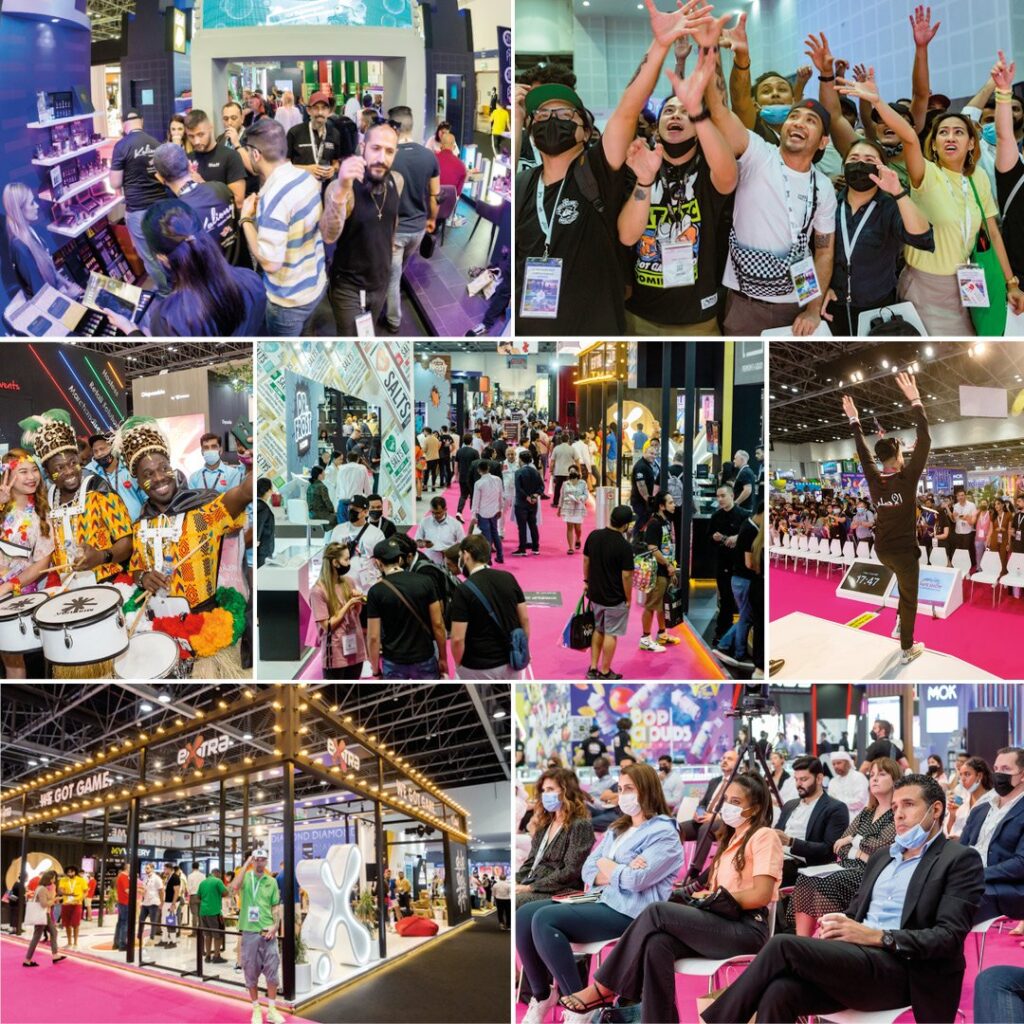 WARNING: This product contains nicotine. Nicotine is an addictive chemical.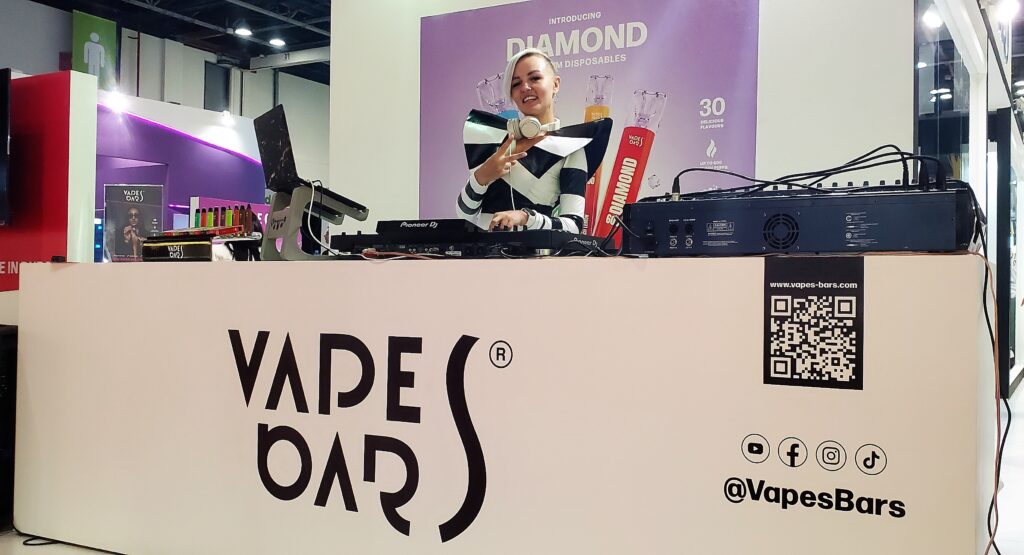 As I walked through the expo hall, I was greeted by smiling vendors offering free samples of the latest vape juice flavors, dj's playing enticing music. The exhibitors encouraged all to try out their newest devices and cocktail mix of flavors, which came in every color and shape imaginable. The crowd was a mix of serious vape enthusiasts and curious newcomers, all drawn in by the spectacle of it all. You couldn't help but feel like you were in the middle of a celebration, as upbeat music and flashing lights filled the air.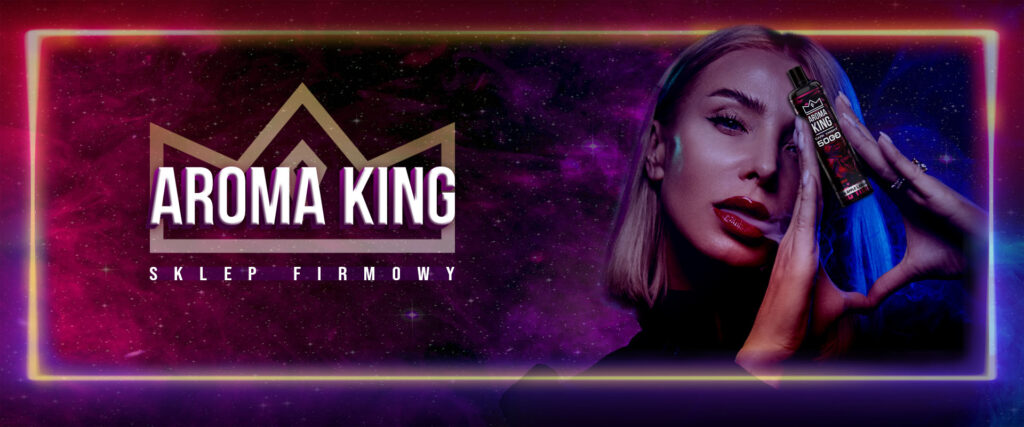 WARNING: This product contains nicotine. Nicotine is an addictive chemical.
Aroma King disposable vapes offer an enhanced flavor experience at a fraction of the cost. Our products are designed with the highest level of quality in mind, and our culture is rooted in our commitment to excellence. Quality is at the core of all of our operations, from sourcing to manufacturing, marketing to distribution. We prioritize genuine quality because we understand how our products impact the lives of the people who use them.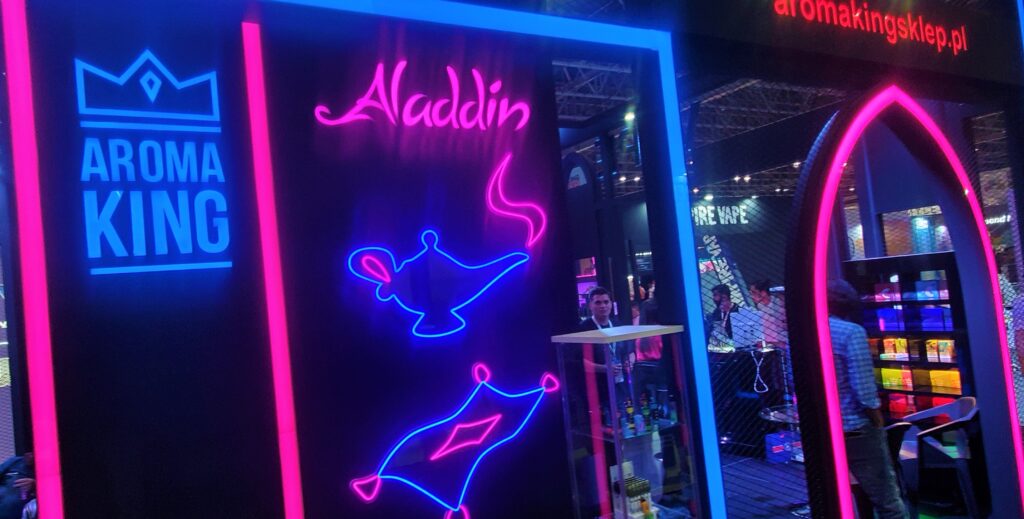 WARNING: This product contains nicotine. Nicotine is an addictive chemical.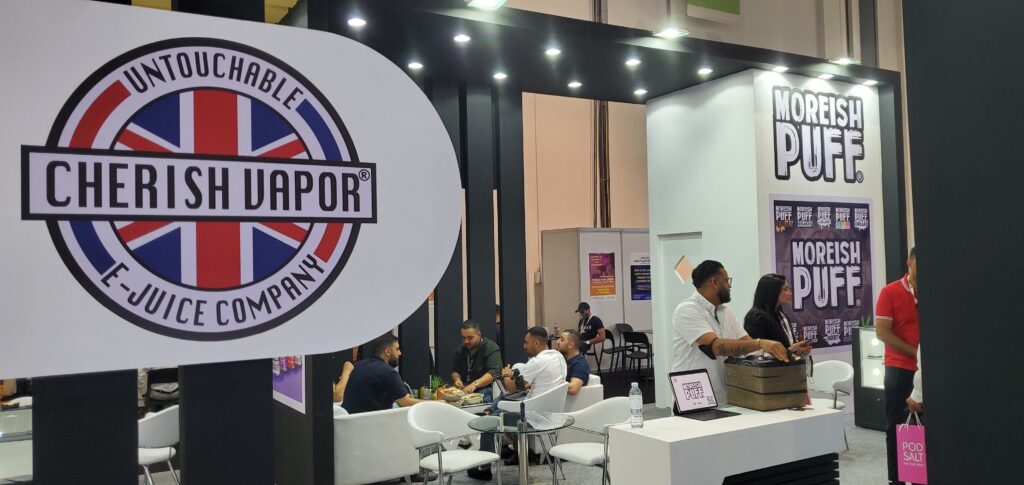 Launched in 2018, Cherish Vapor is a leading e-liquid brand dedicated to providing the vaping community with an easy-to-use, high-quality e-liquid solution. Our commitment to delivering exceptional products and excellent customer service has enabled us to rapidly expand our reach, becoming one of the fastest-growing e-liquid brands in the industry. Our range of e-liquid and nic salts are TPD compliant, meaning they meet all applicable safety and quality regulations. Our goal is to meet the needs of all vapers, no matter their level of experience, with nearly 100 flavours to choose from, including nic salts for those seeking a nicotine boost.
WARNING: This product contains nicotine. Nicotine is an addictive chemical.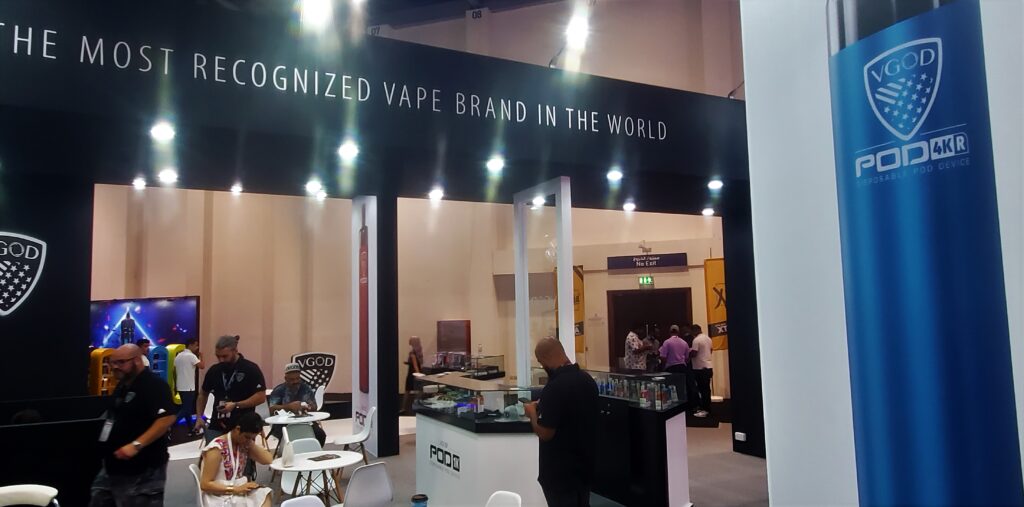 VGOD was born from a humble beginning with the conviction that art and creativity could be found in even the most unlikely and mundane of places. The concept of trickery was born, founded on the concept of art and its capacity to transform into a lifestyle that could revolutionize culture and alter the course of the world.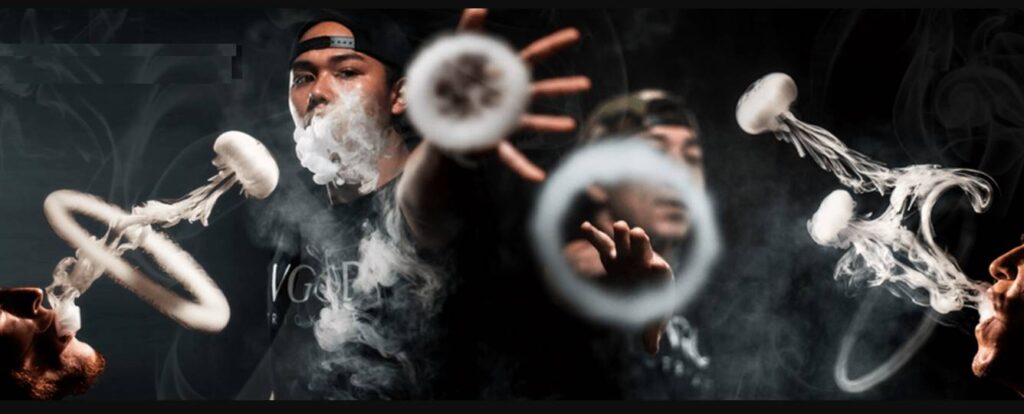 WARNING: This product contains nicotine. Nicotine is an addictive chemical.
Our TrickTeam is driven by the same level of technical excellence, creativity and style that has characterized our Mixologists and Product Designers. We strive to embody artistry in our creation and design, resulting in some of the highest quality flavor profiles available on the market. VGOD is a shortened version of the word "VGOD". Vgod ejuice line offers premium vape juices to enhance your vaping experience.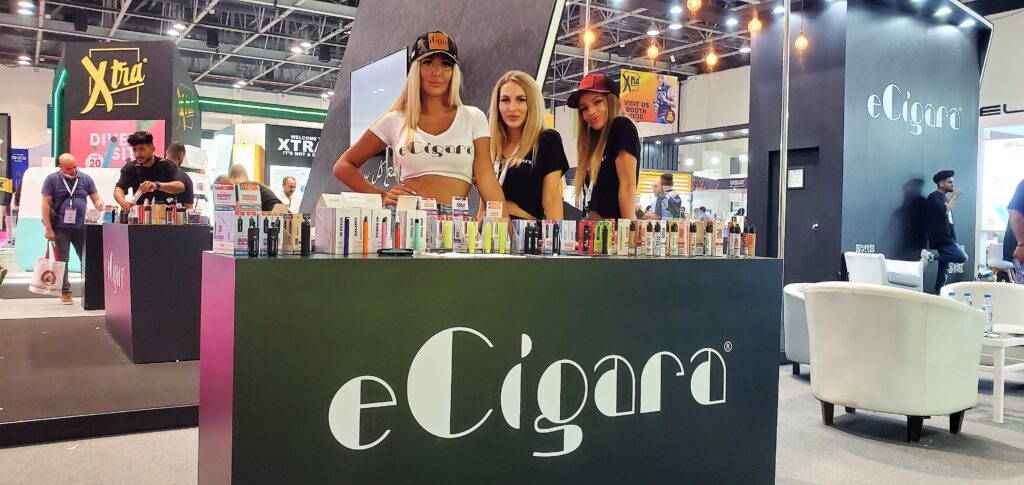 WARNING: This product contains nicotine. Nicotine is an addictive chemical.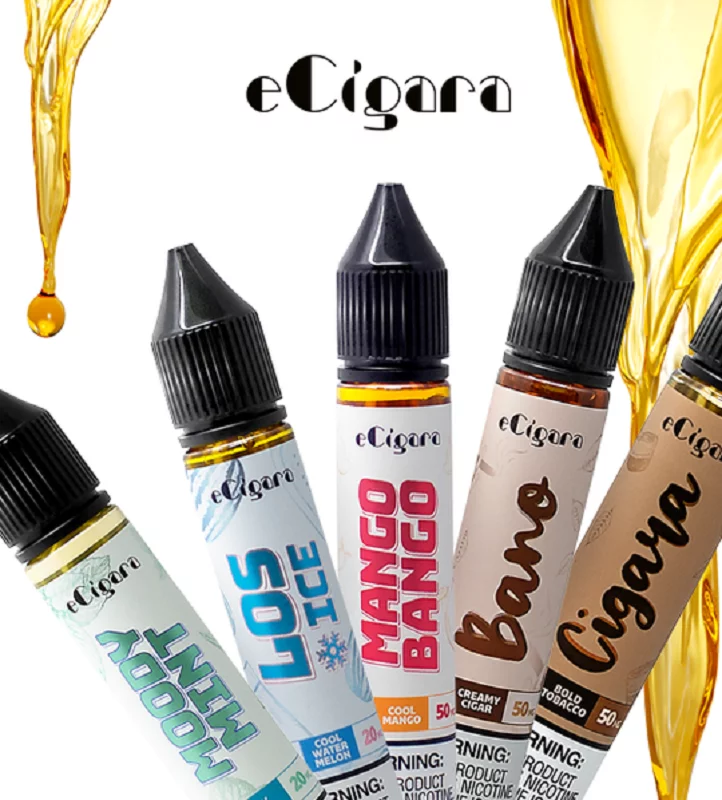 At the ECIGARA booth, hot gorgeous women greeted me. Since being established in 2013, ECIGARA has been known for an unparalleled commitment to customer satisfaction and known to flatter your taste buds day after day. eCigara's fresh delicious flavors are specially made to satisfy your taste and the variety of delicious flavors always satisfying from inhale to exhale.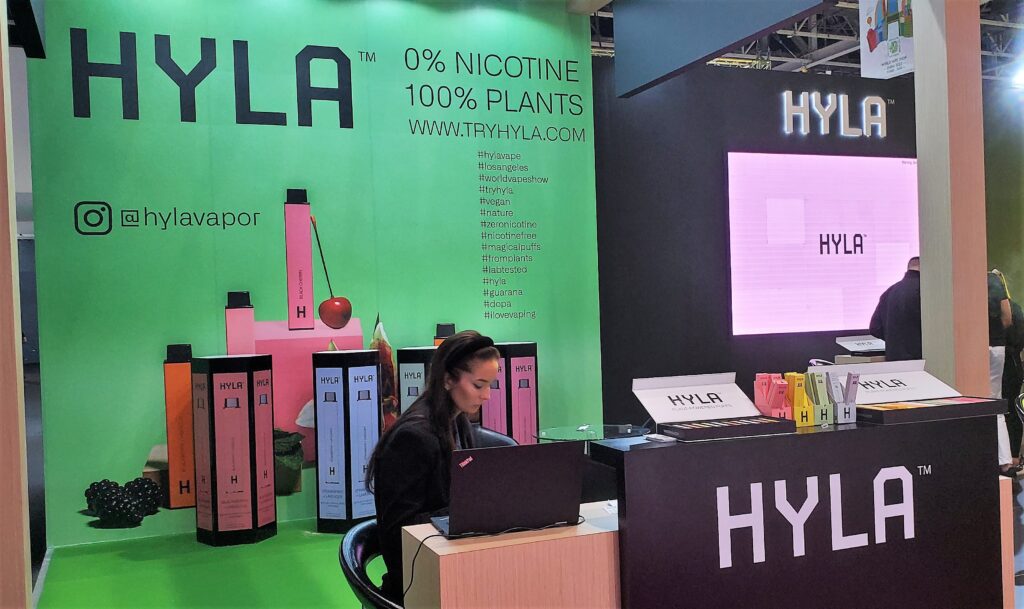 HYLA is a zero-nicotine and zero-tobacco, plant-powered vaporizer. HYLA flavors are a combination of Guarana and Mucuna Prurien from Central America, with vibrant aromas for a botanical blend unlike any other.

The HYLA Vape System is designed to provide an optimal vaping experience and control by heating the botanical extracts to the optimal temperature. It is available in seven different blends and is designed to be larger in size, with a maximum of 800 puffs, and is disposable to meet the needs of users. The system is designed to be user-friendly, with users simply removing the protective cap and inhaling for two seconds. The result is a smoother vaping experience, enhanced flavors, and a better device that helps to break ties with existing addictions and dependencies.
Our device is a plant-based vaporizer that does not contain nicotine. We designed it to be disposable in order to encourage active lifestyles. Additionally, the Hyla is a gluten-free vaporizer that is suitable for vegetarians.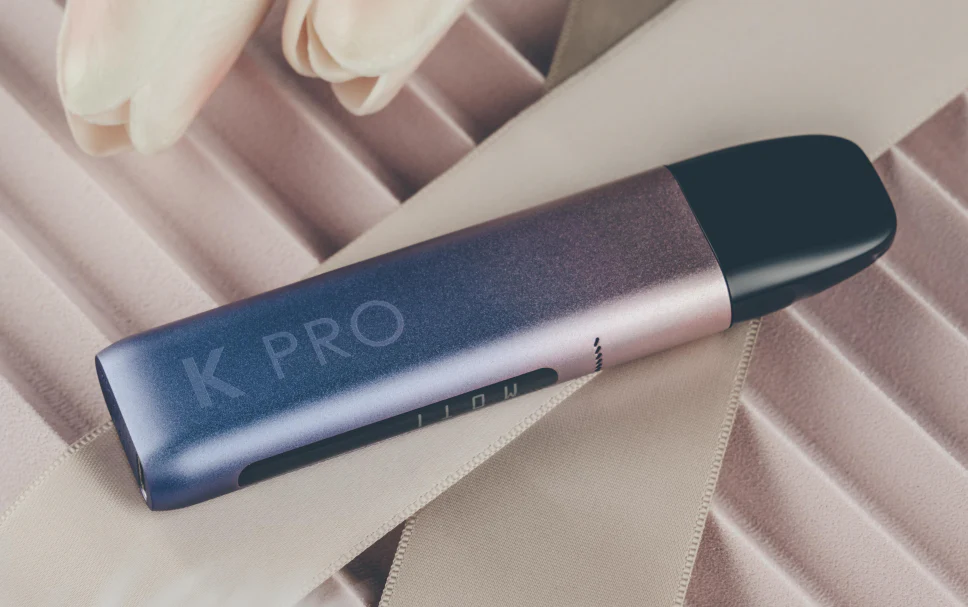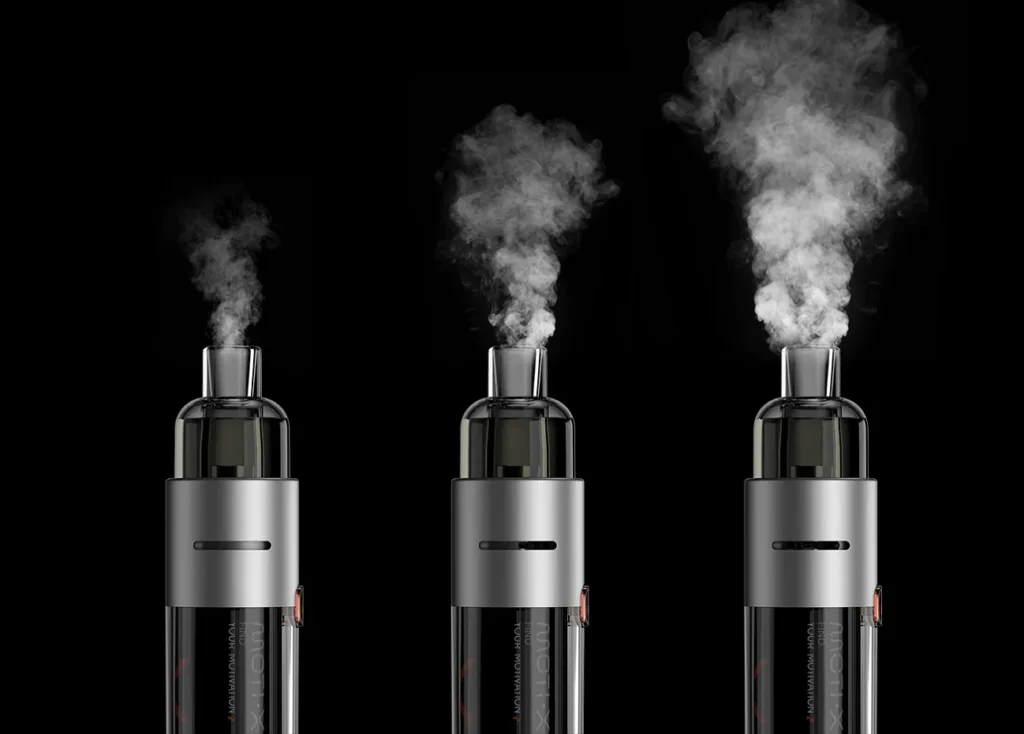 Well-known vapor brand MOTI brought its brand new products to the World Vape Show with a team excited to interact with local partners, suppliers and customers. MOTI and its products received a lot of attention during the World Vape Show. New POD MOD systems such as the MOTI X Mini, the latest DTL-max cloud product, were particularly popular during the show. MOTI has simply earned its reputation: THE BEST CLOSED POD SYSTEM. Another MOTI pod system, the MOTI K Pro, is very popular among free divers because of its fun design.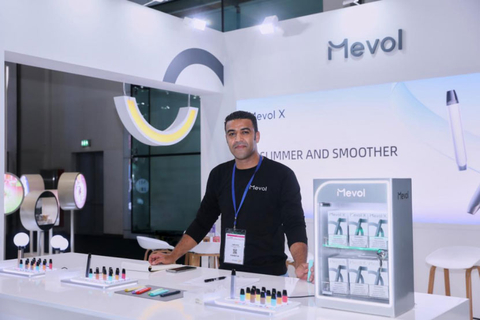 Vaping brand Mevol showcased its  innovative products developed by its talented in-house team at the World Vape Show 2022. The brand presented its latest products, including the Mevol X, the world's thinnest pre-filled pod vape, and the Mevol bar. disposable vape product. The brand highlighted what is currently possible in the space and gave gamers a glimpse into the future of vaping. Suppliers expressed their appreciation for the company's innovation and celebrated the fact that it  met their expectations in terms of quality, taste and style.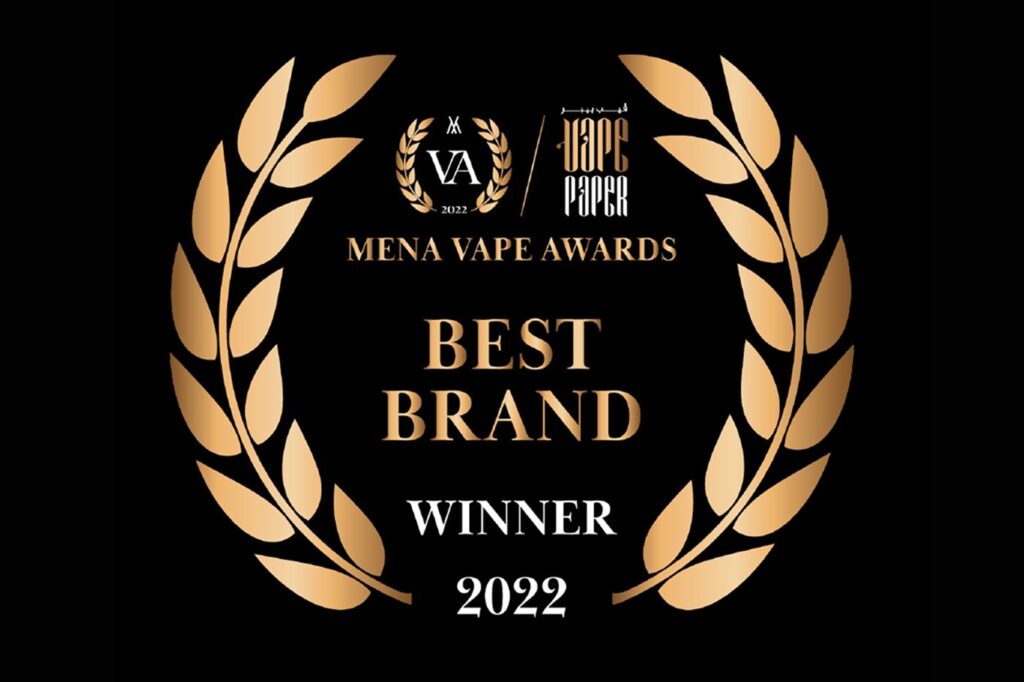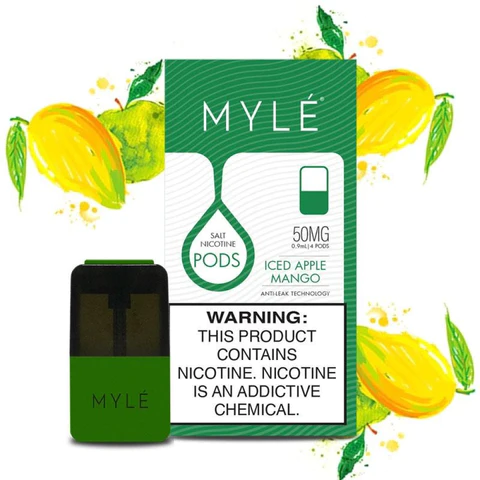 Myle has revolutionized the way of vaping with cartridges and is one of the biggest names in the disposable cartridge niche of the vaping industry. MYLE Vape, a global brand consumers have come to know and trust, has won the "Best Brand" award at the Middle East & North Africa (MENA) Vape Awards in Dubai last week. This win comes on the heels of their "Industry Leader" award at the 2022 Vapouround Awards previously won in the UK.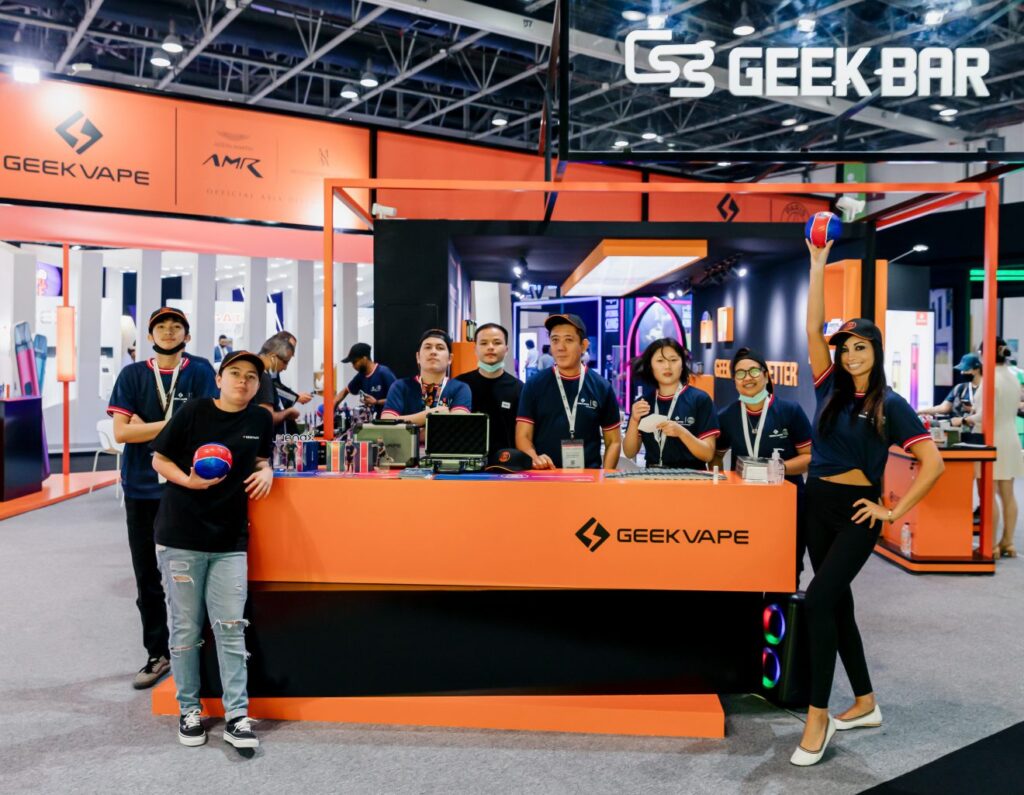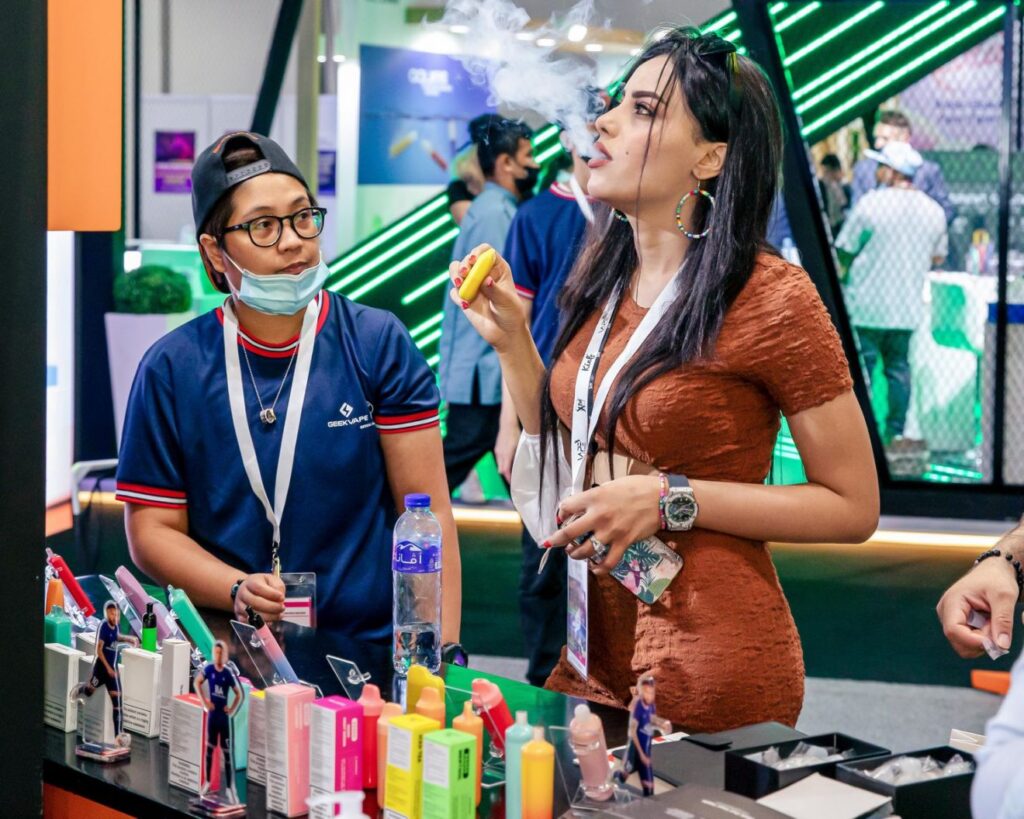 The world-famous e-cigarette brand Geekvape introduced star products and offered a comprehensive product experience. Geekvape and GeekBar presented their full range of products at the fair, offering their customers and visitors a rich product experience. Geekvape Wenax M1 is a great vape pen for electronic cigarettes. Soon after, Geekvape introduced the  Wenax H1 system, which is significantly more compact, allowing for a long-lasting, hassle-free vaping experience.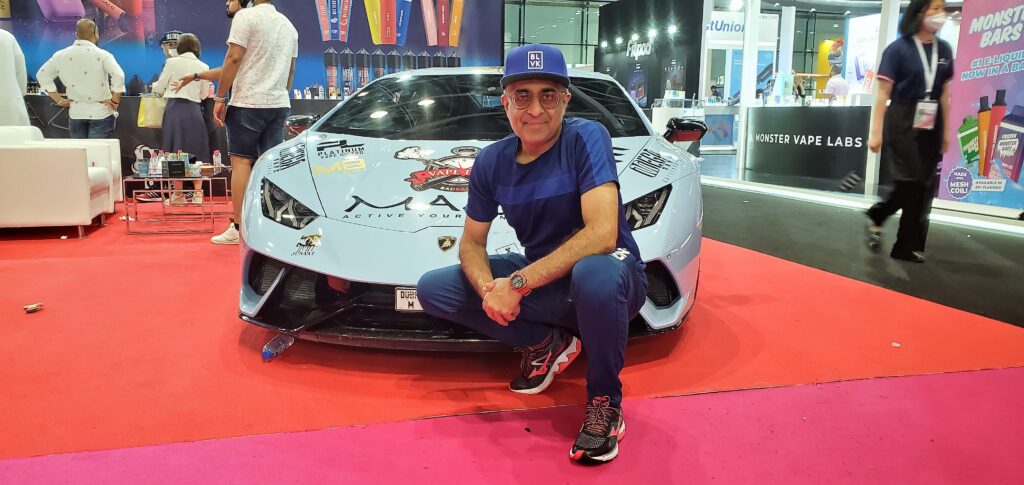 MAZAJ is known as a premium brand of disposable and e-liquids with exquisite hookah. As a company, we've made a conscious decision to keep our brand consistent with our values, and our loyal customers agree. From our hookah-style labels to our logo, our products are designed with the vaping connoisseur in mind.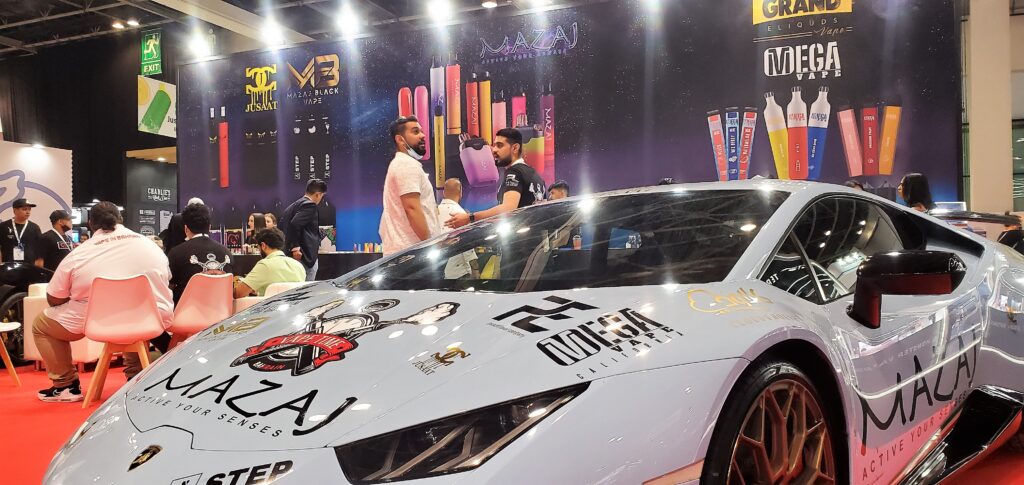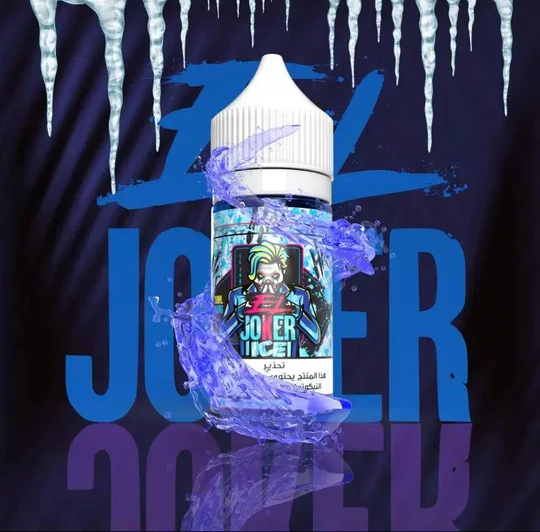 We pride ourselves on being more of a hookah flavor experience than a pop culture fad. The quality and brand of our products have ensured MAZAZ top shelf  in thousands of vapor stores across Bahrain and the Middle East.