Palazzo Marrakech Joins the Sue Wong World of Creativity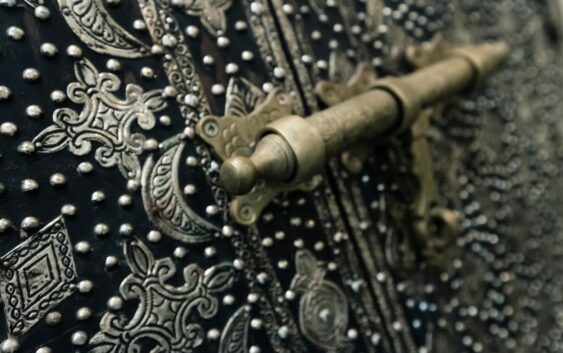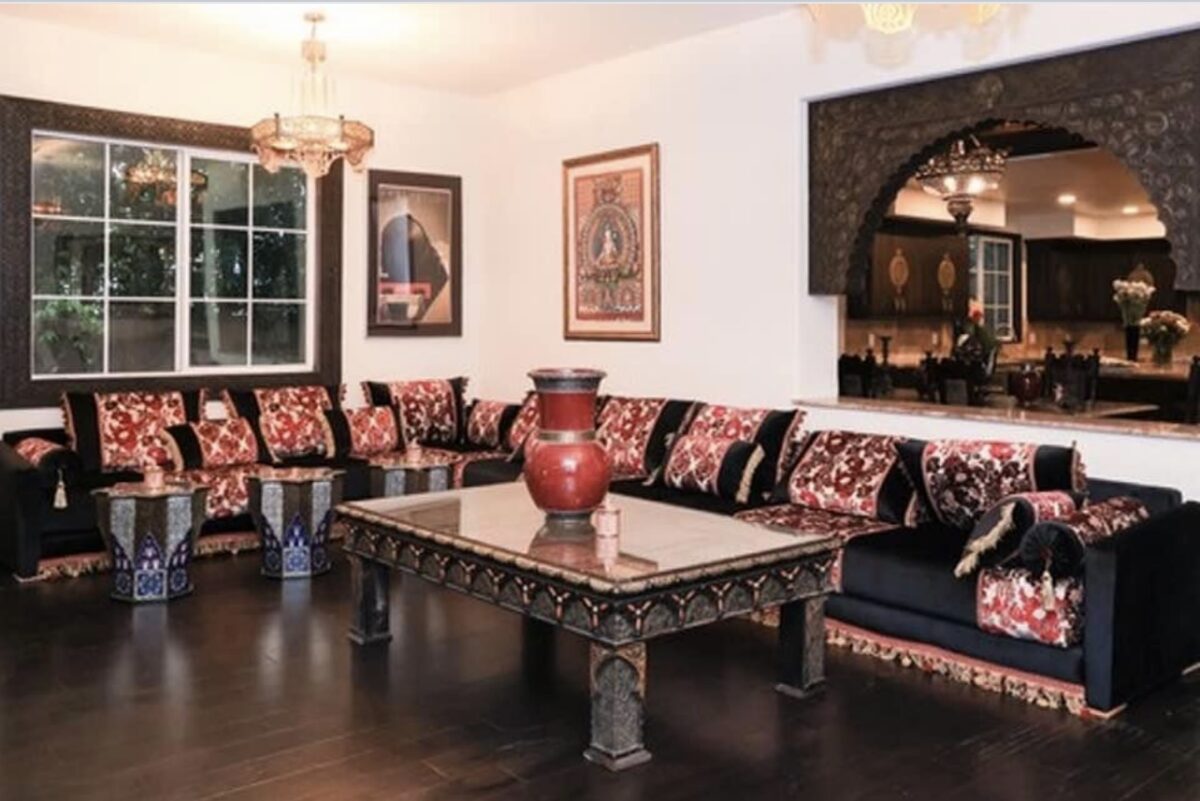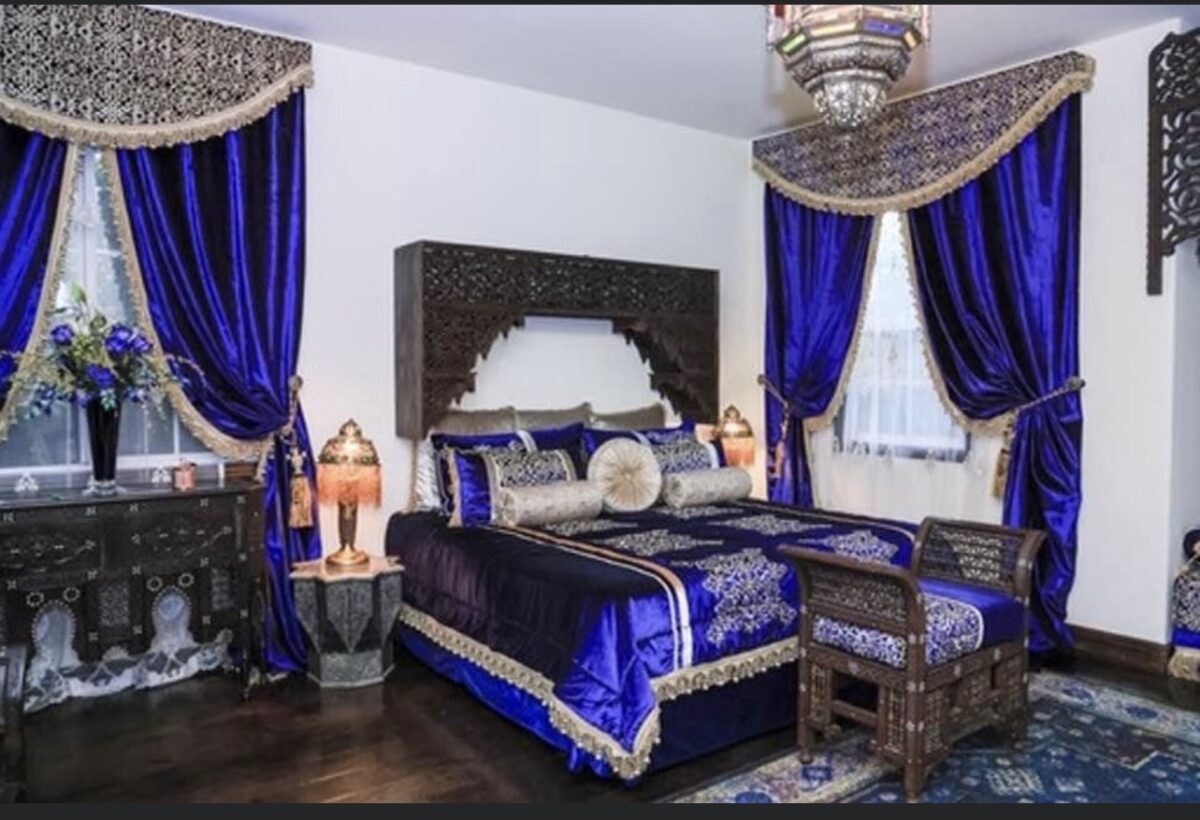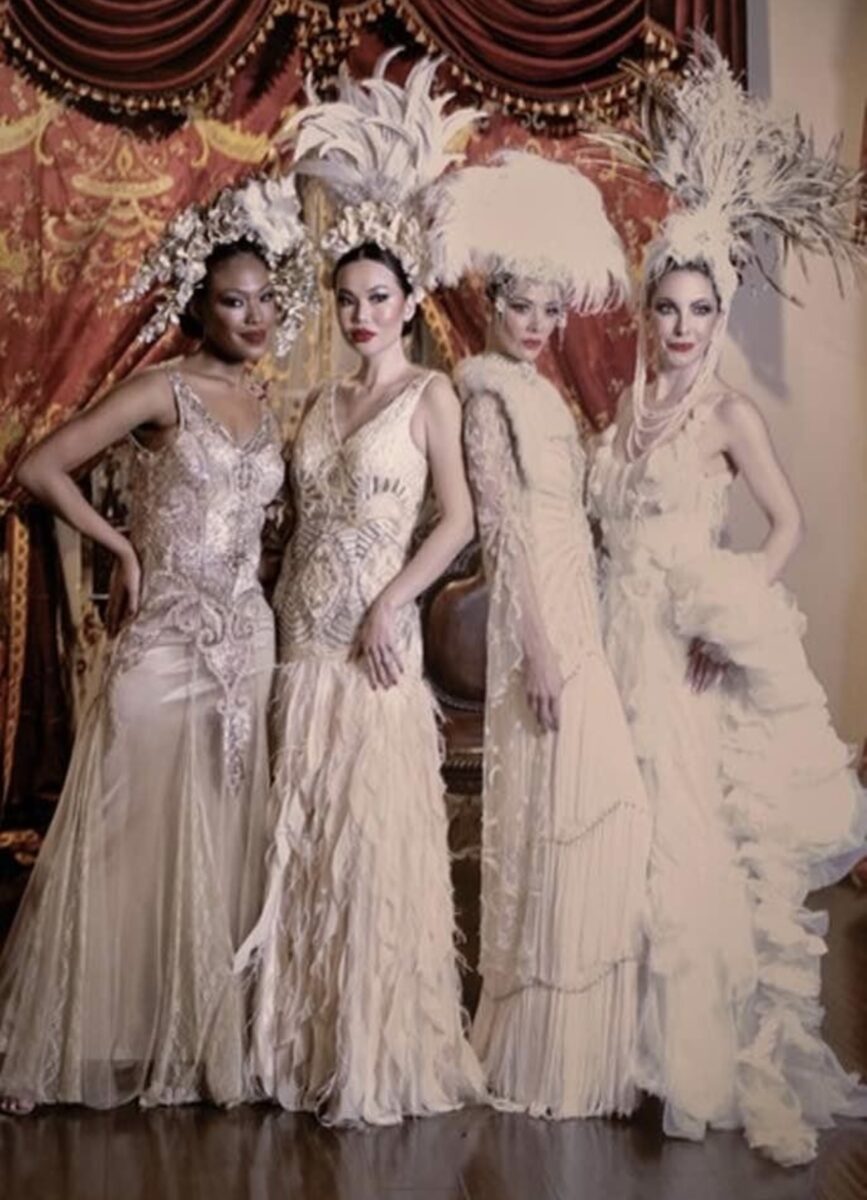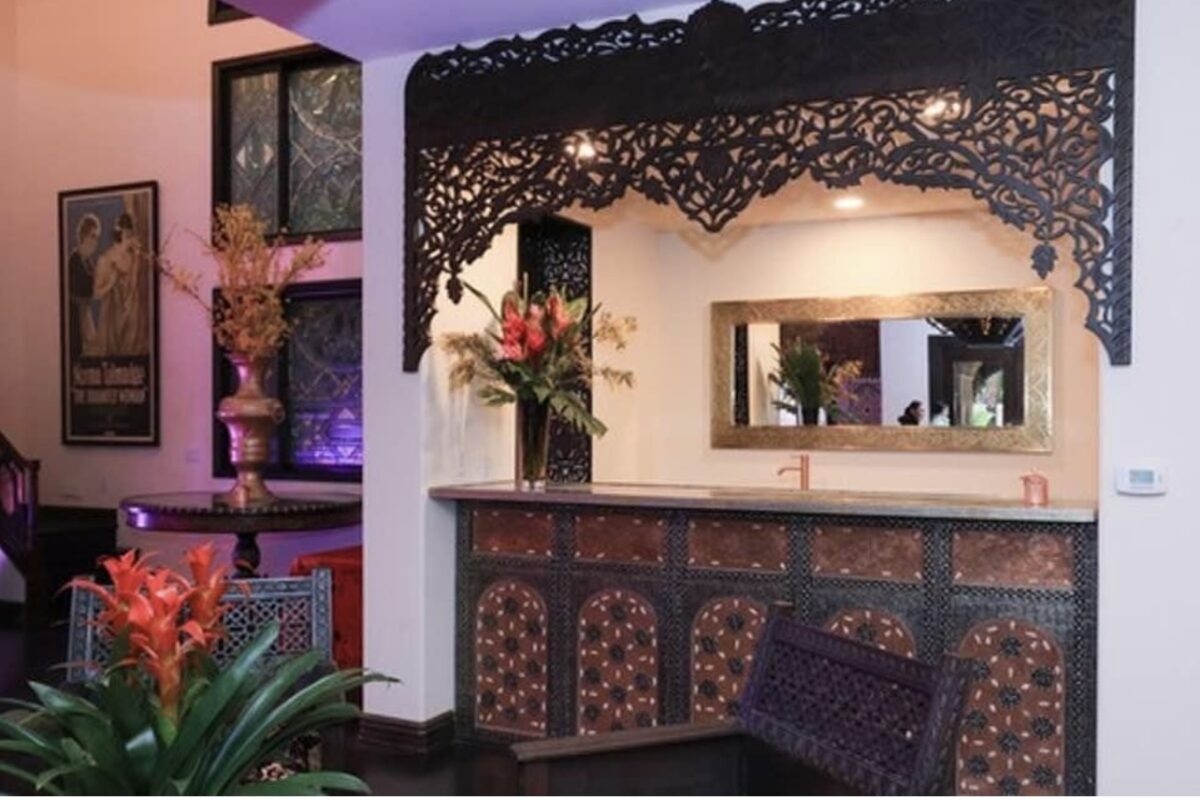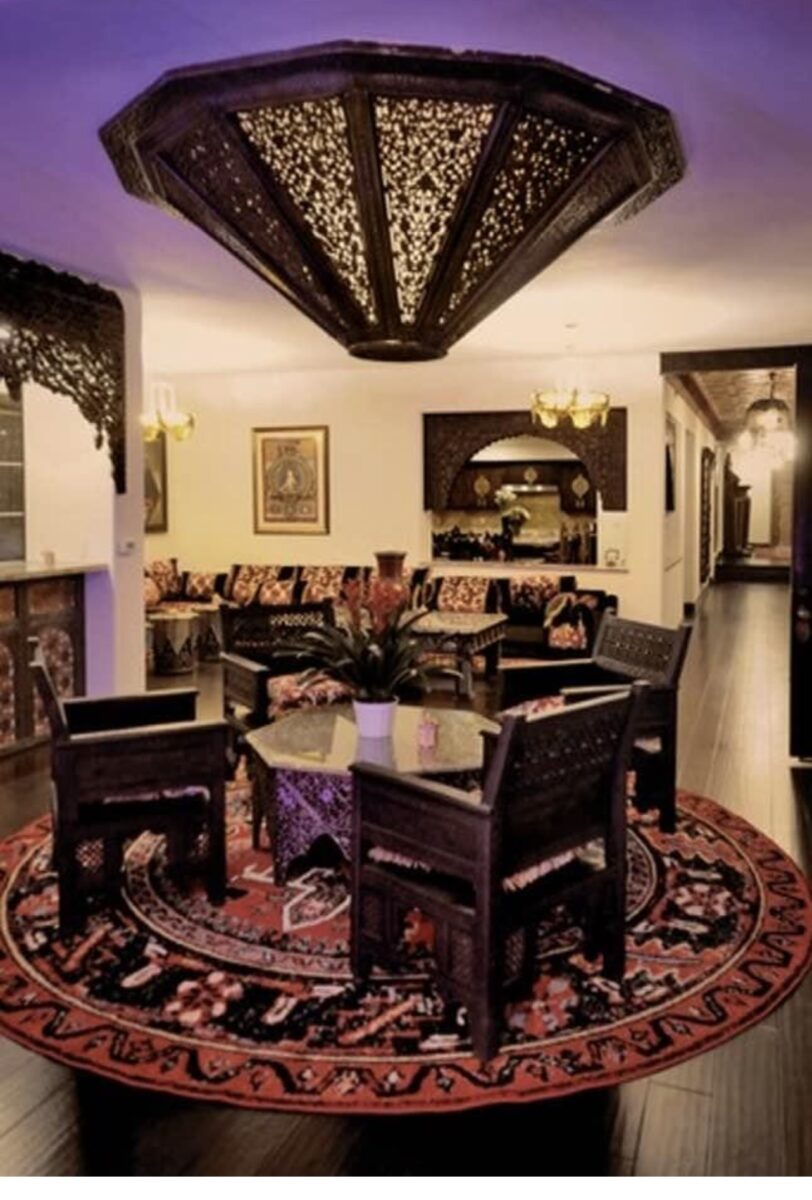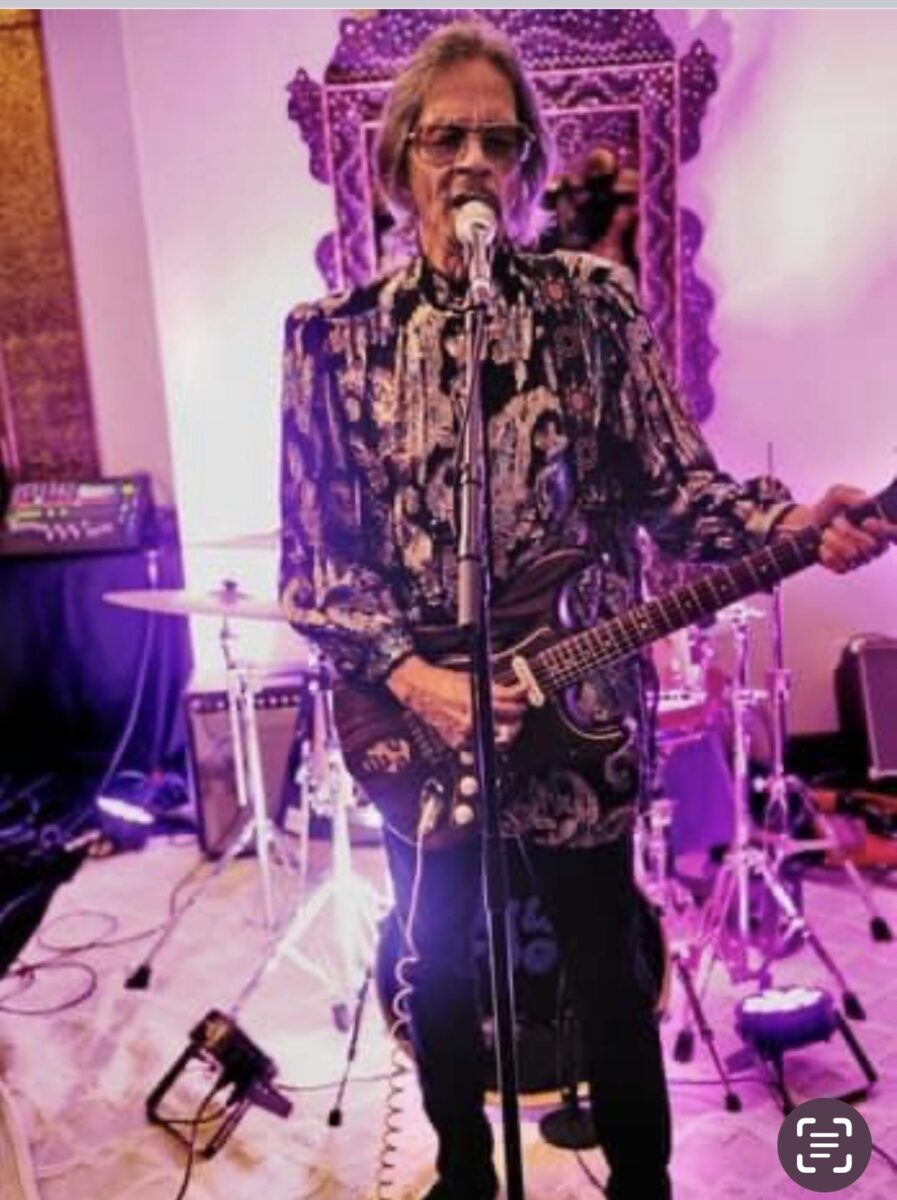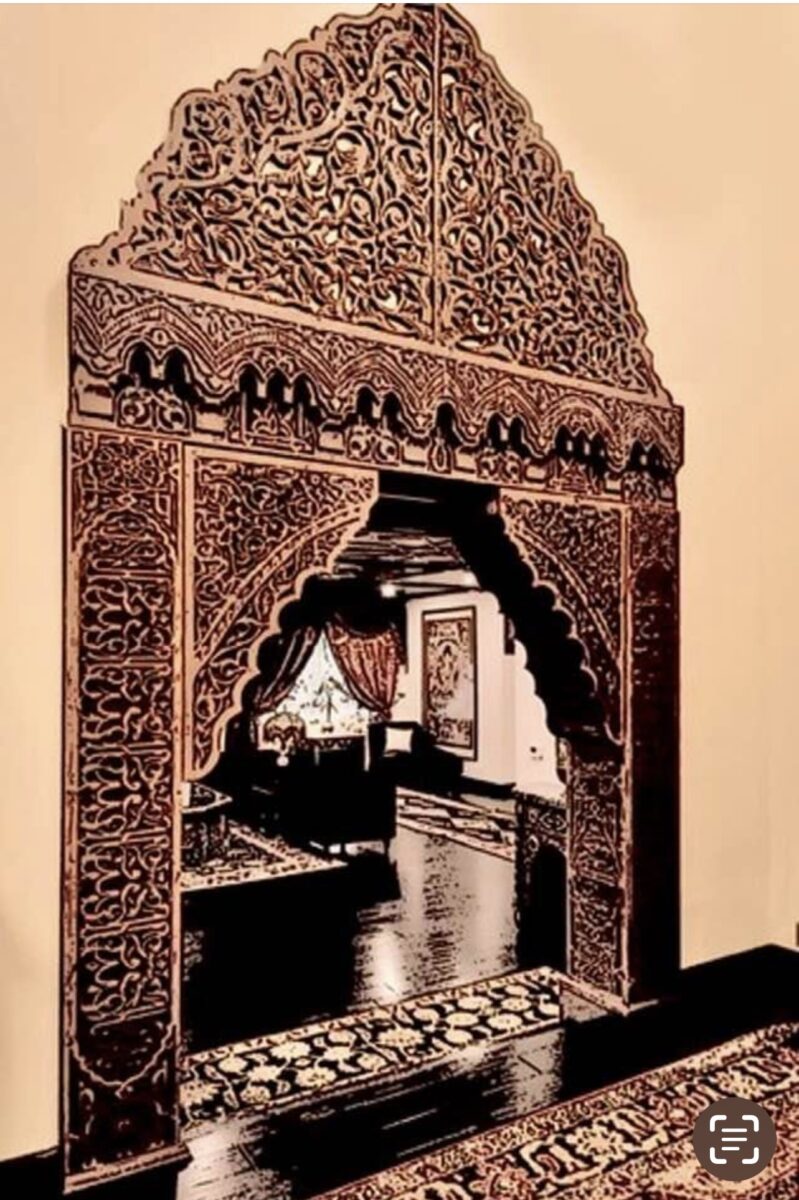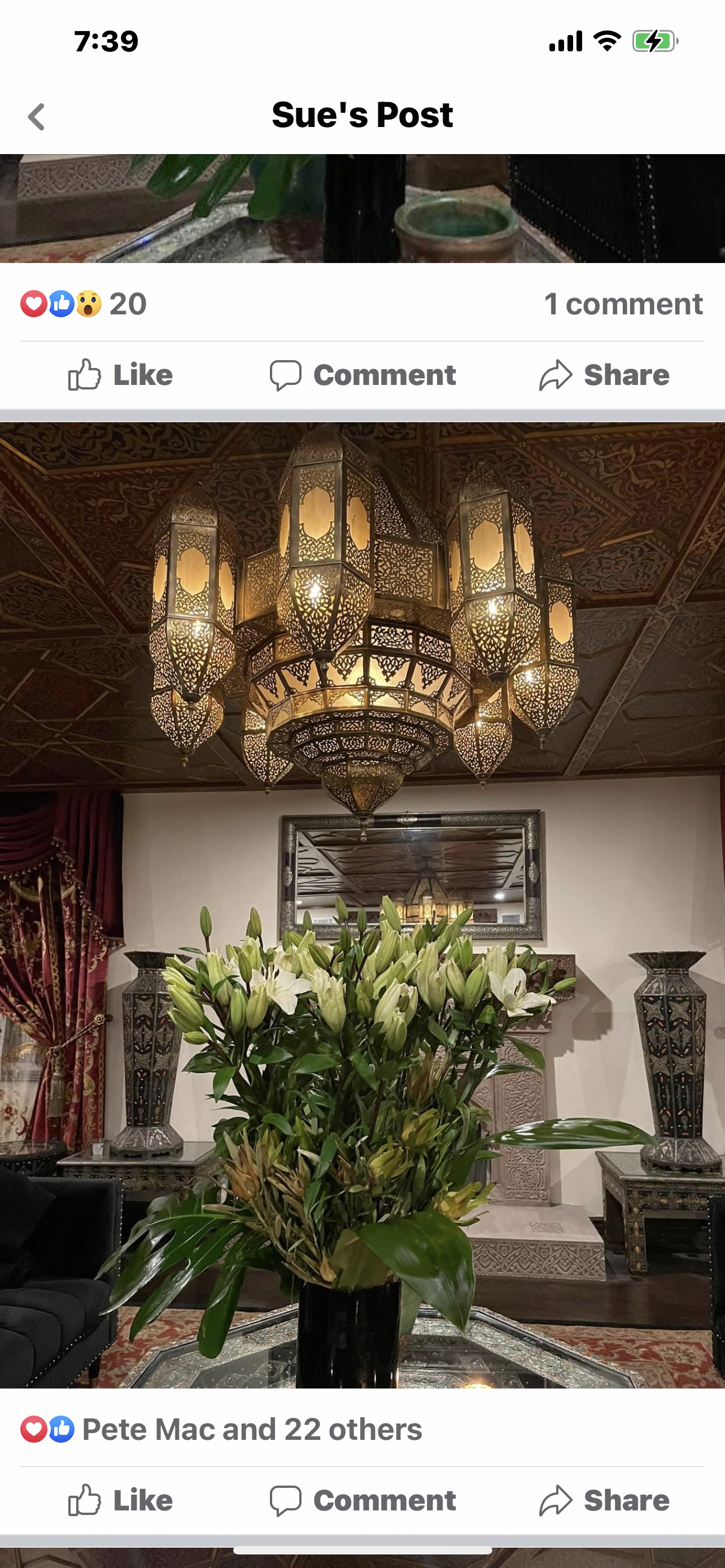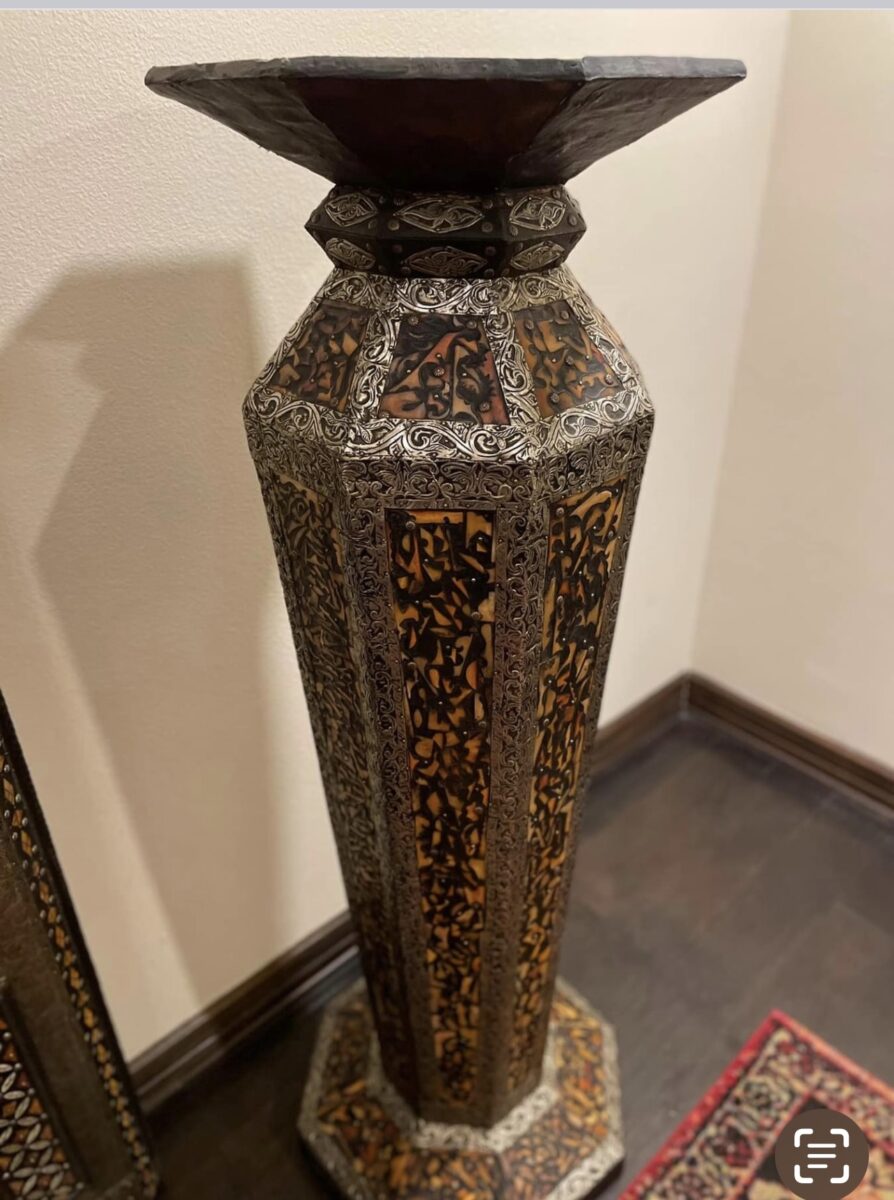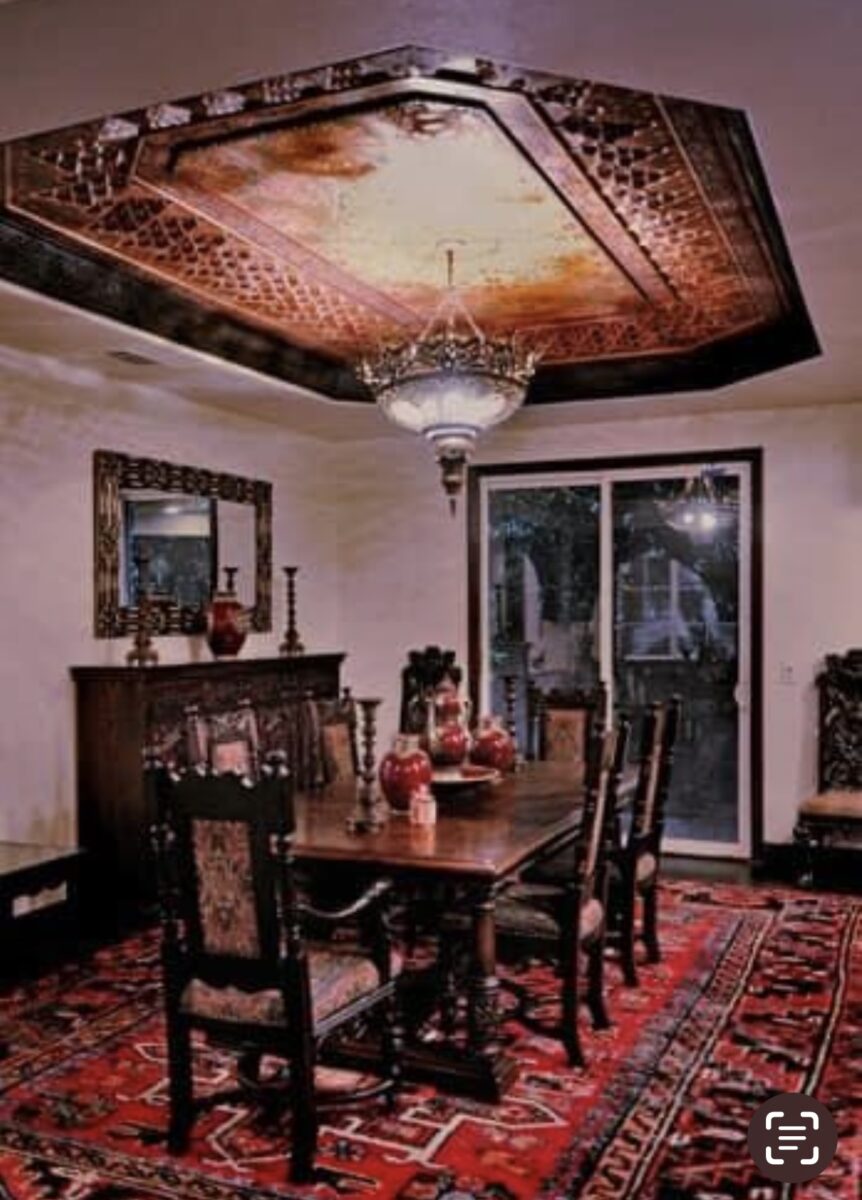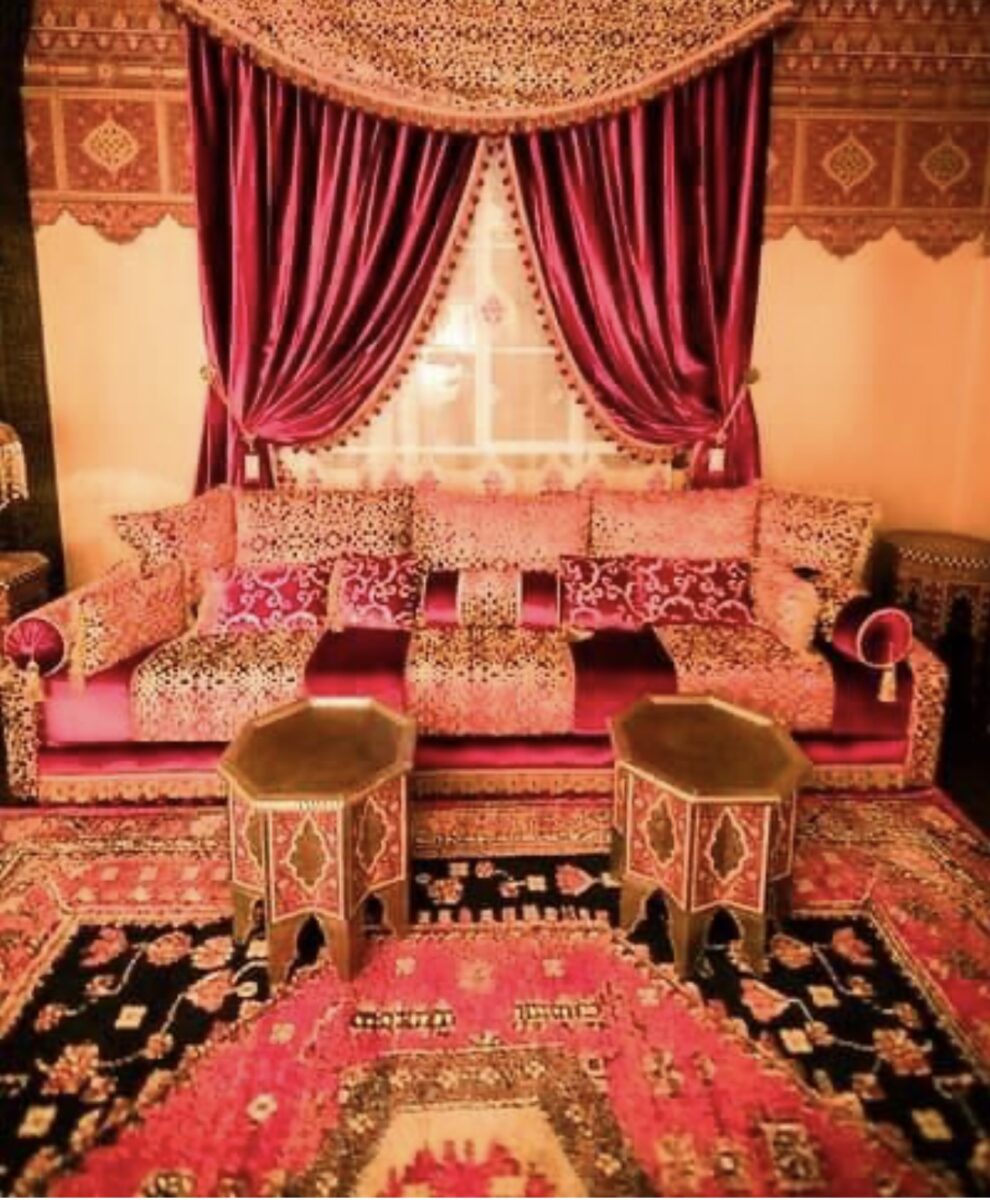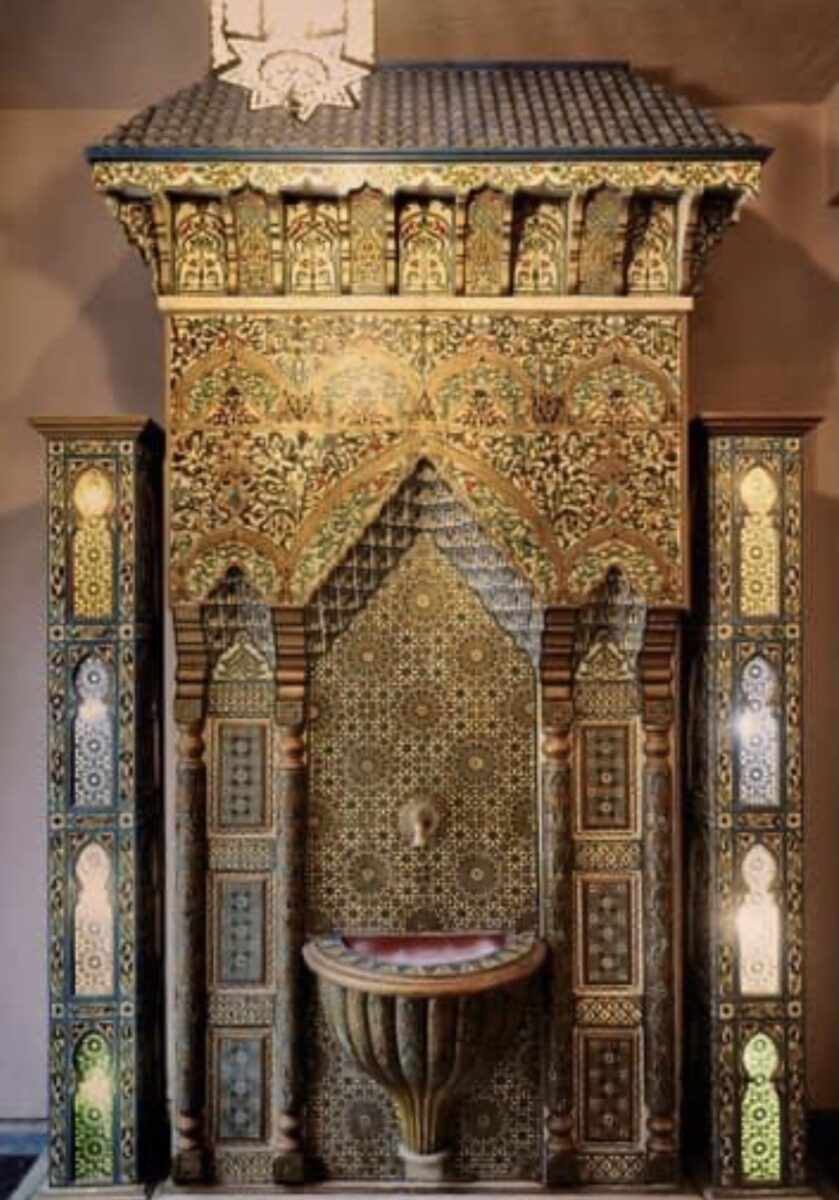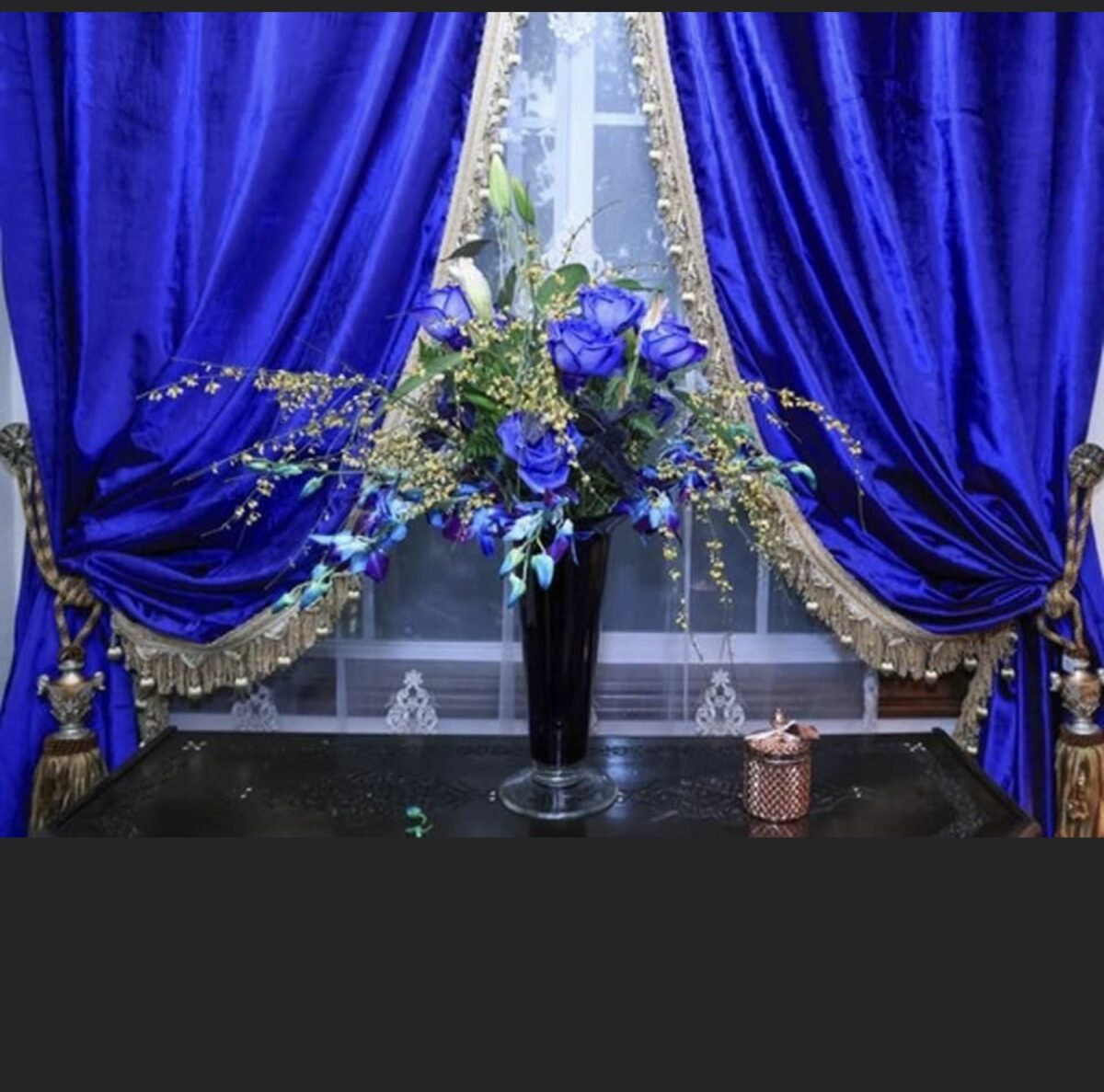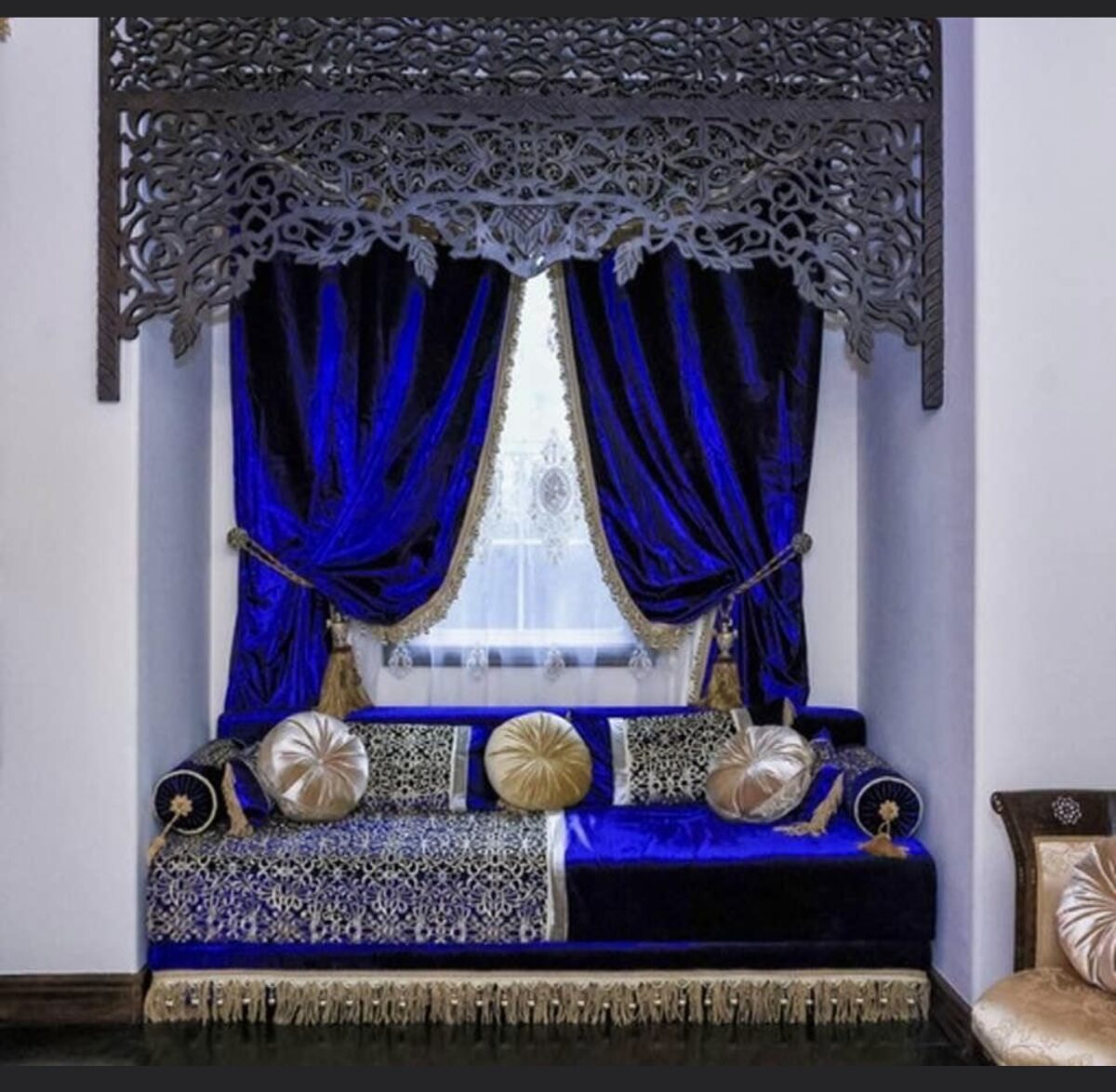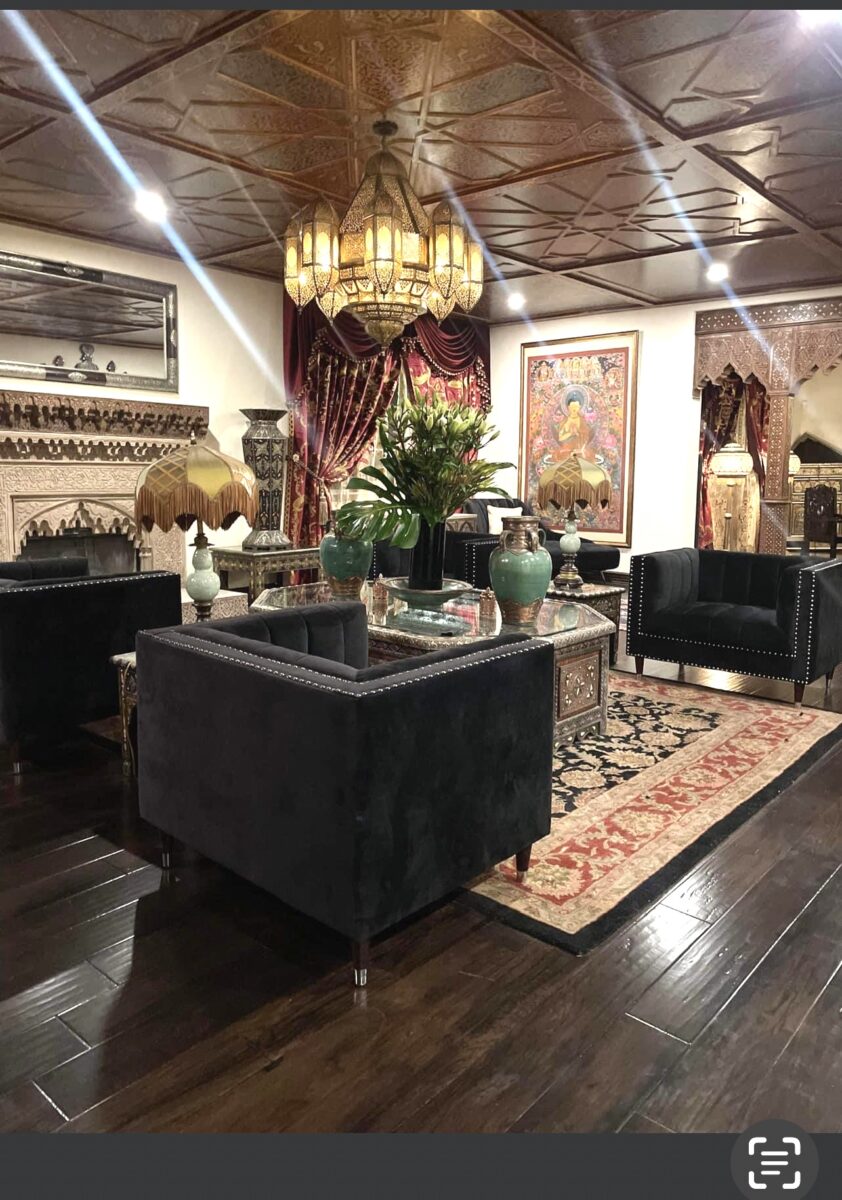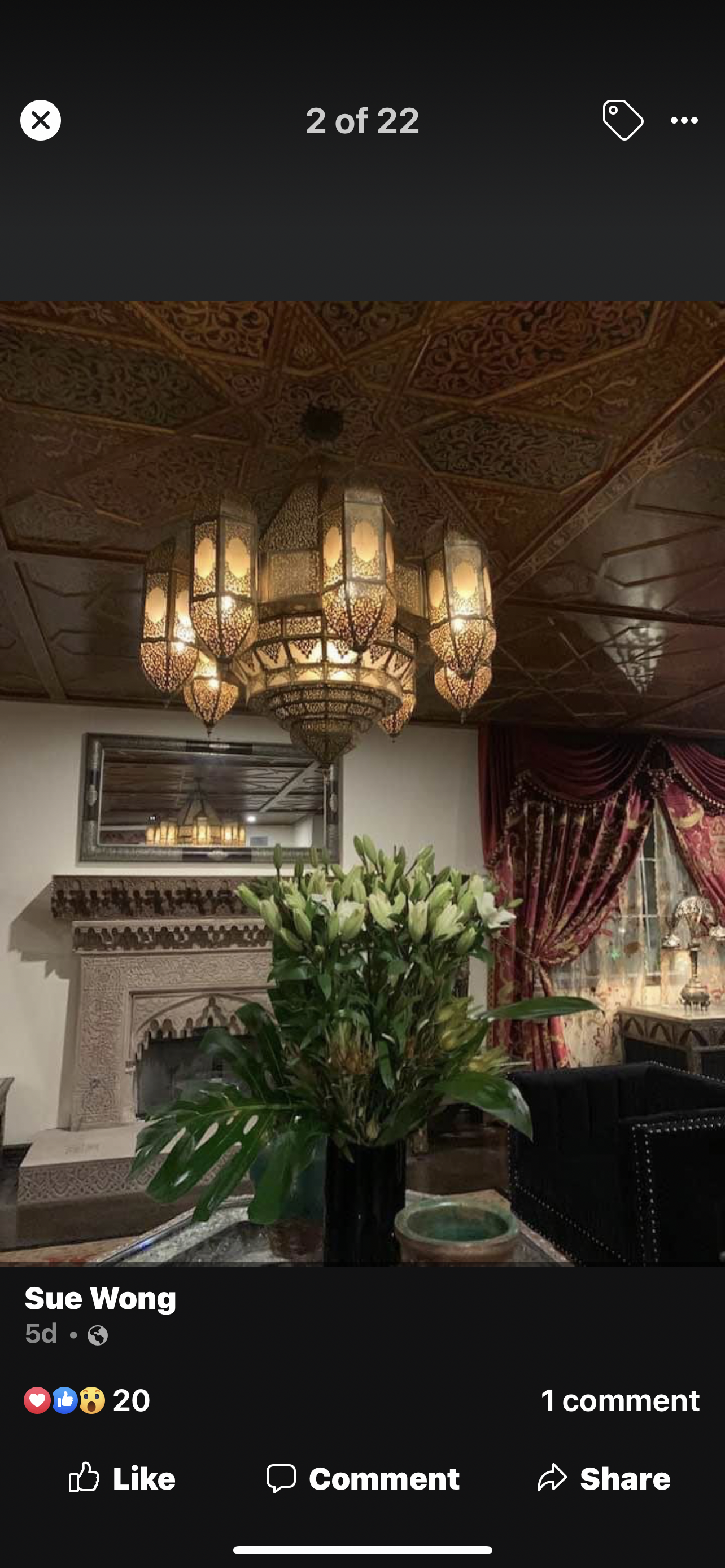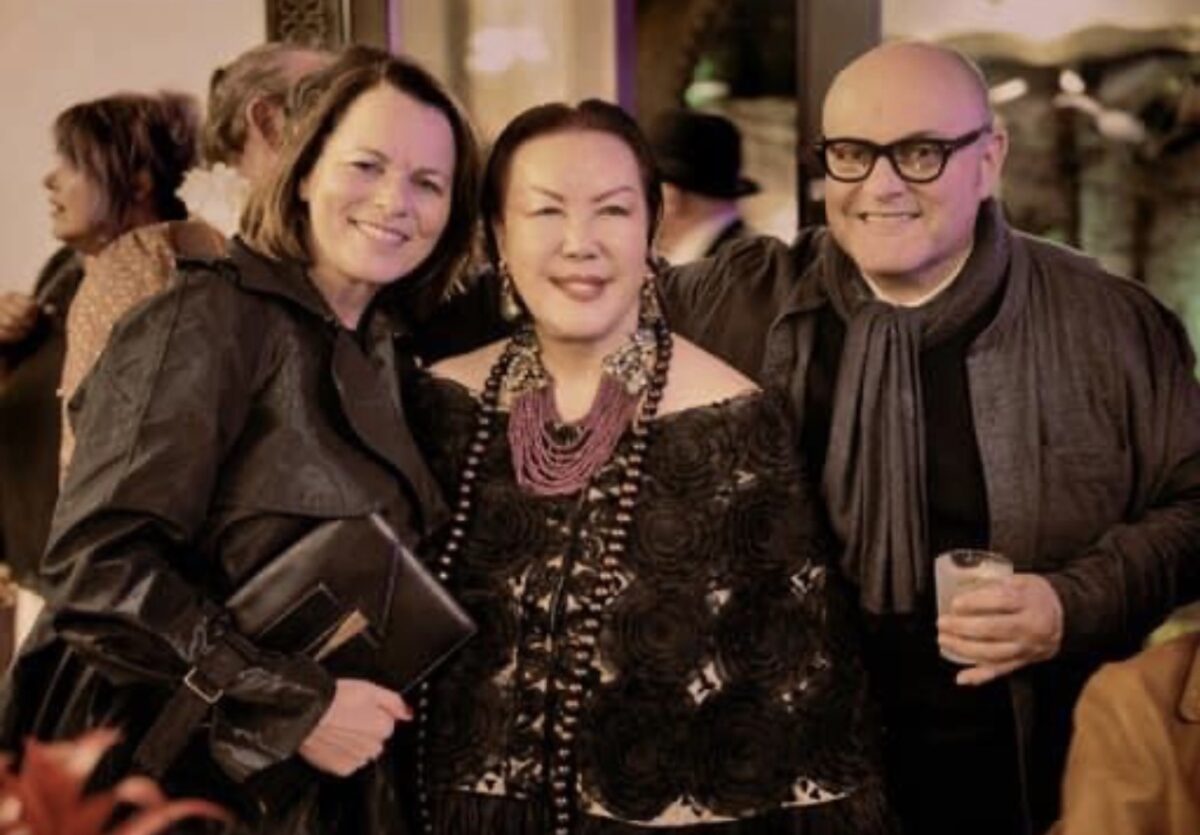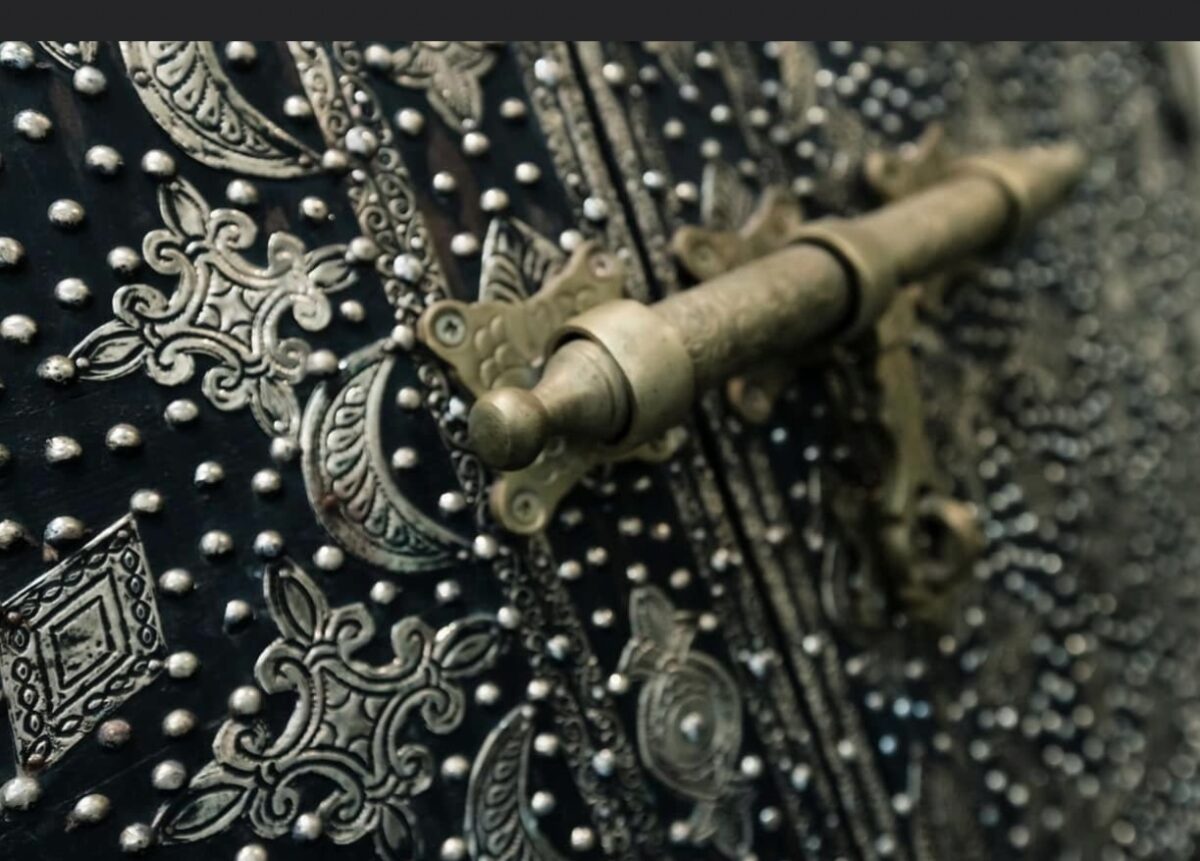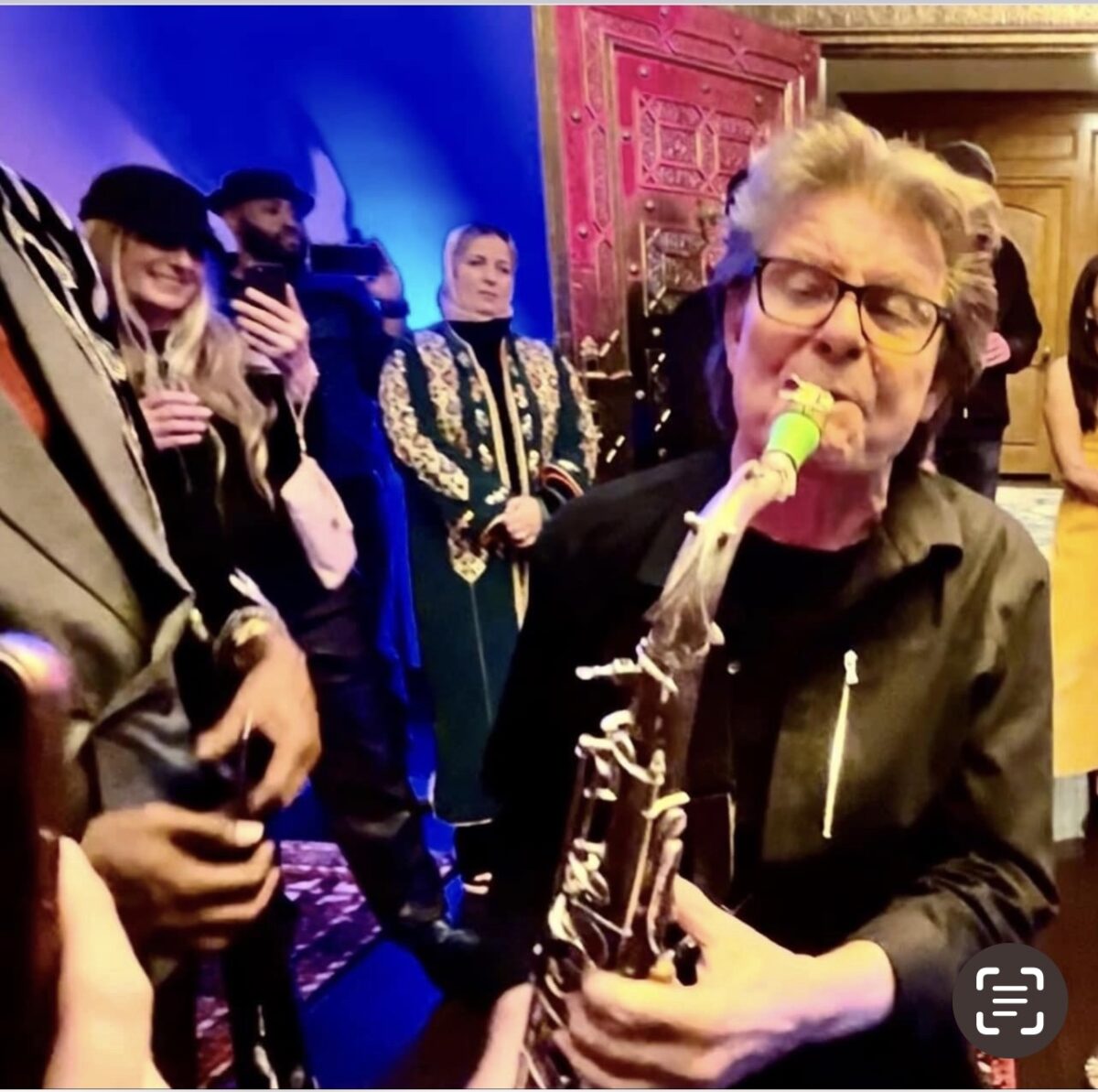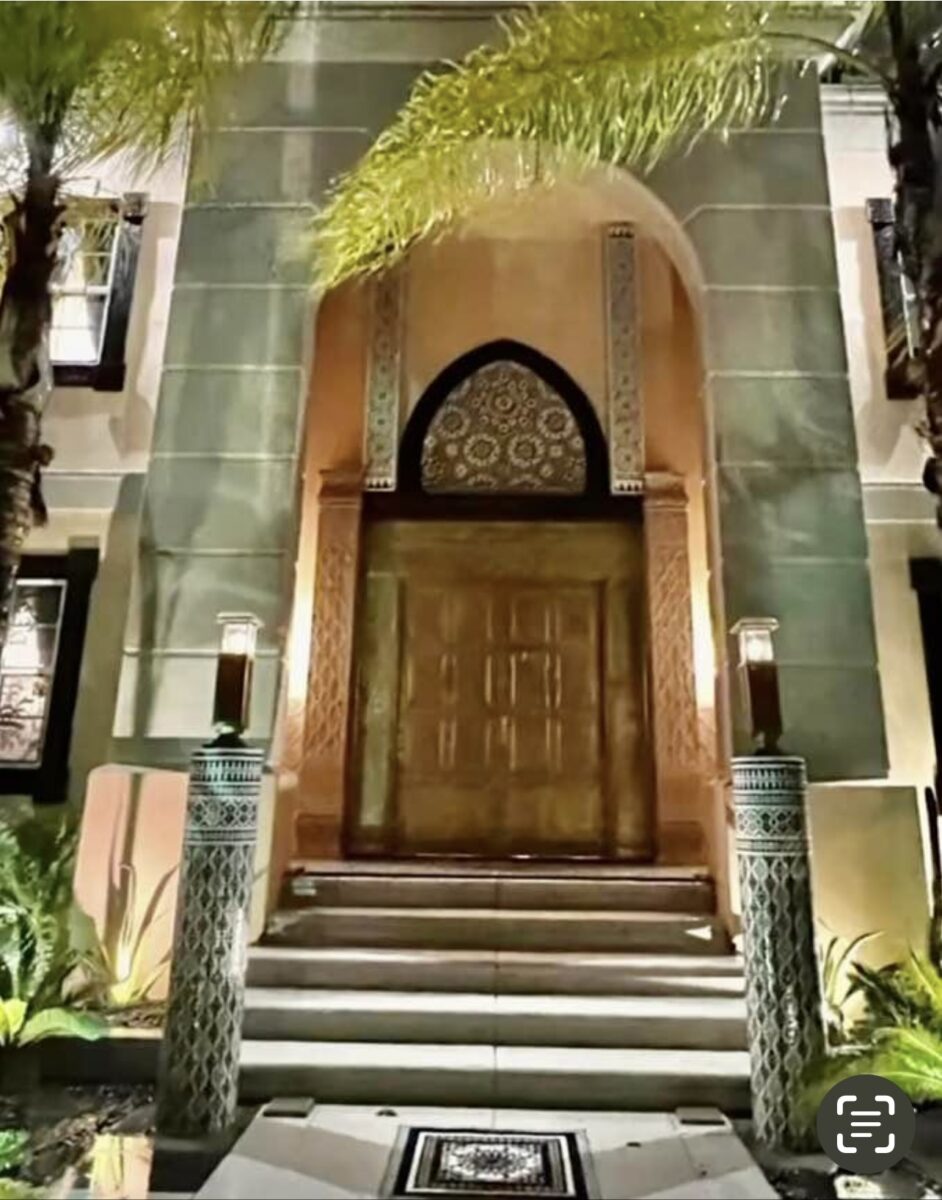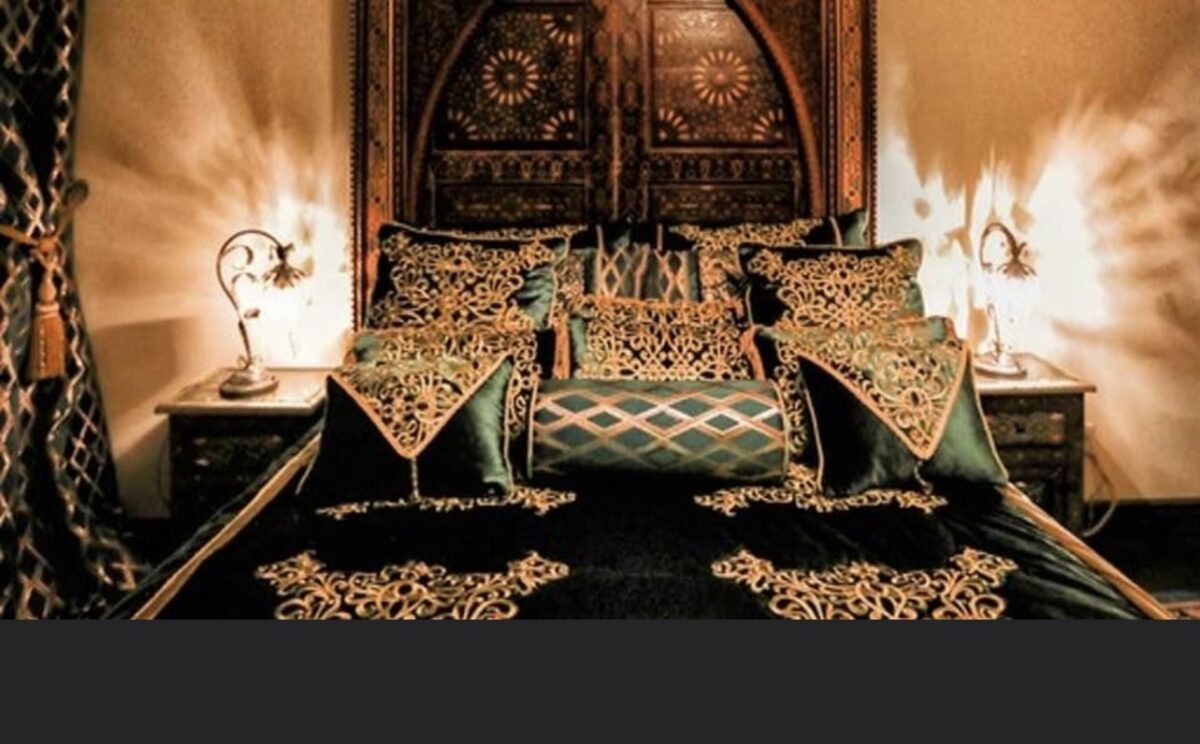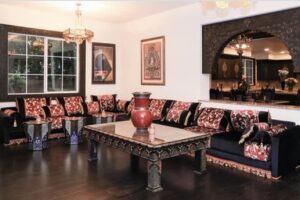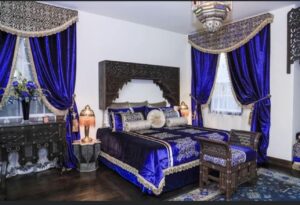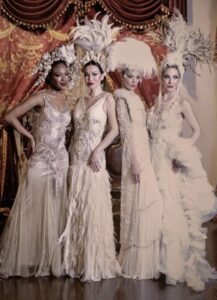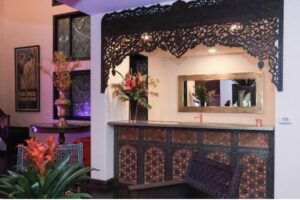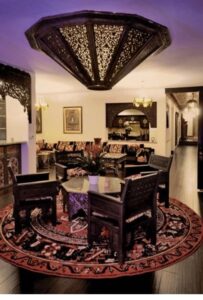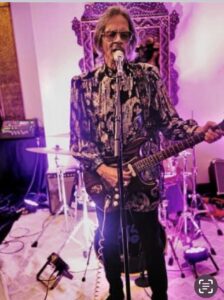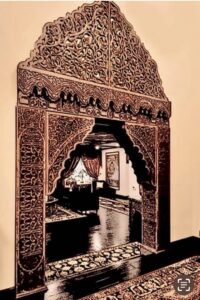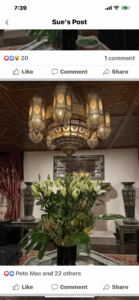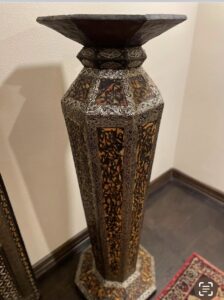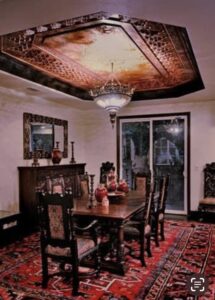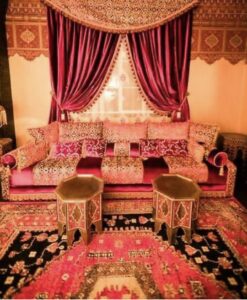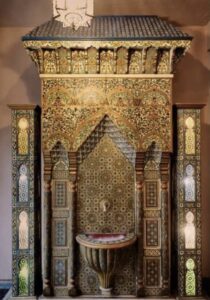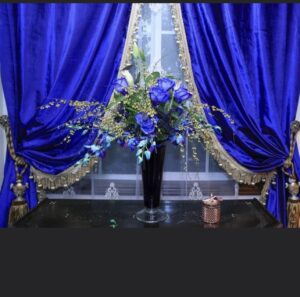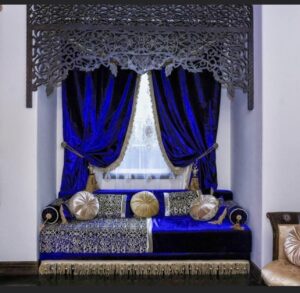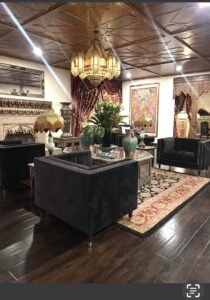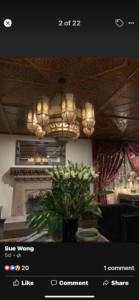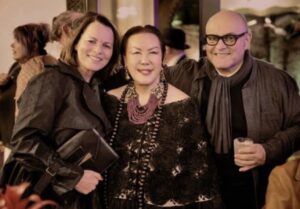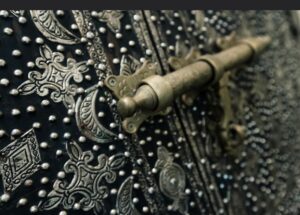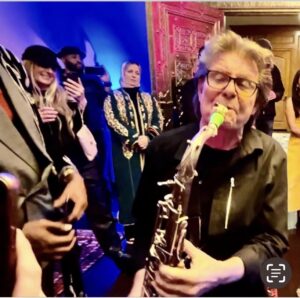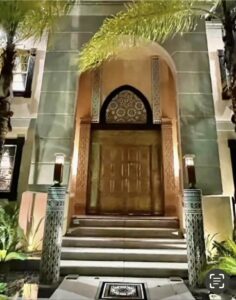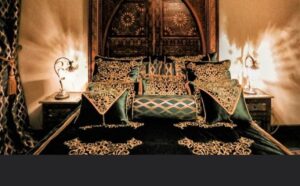 The Sue Wong machine of creativity is going strong! The first of her designer homes, Villa Feliz, has just been sold and the second, Palazzo Marrakech, has just had a celebratory completion party befitting its opulence and majesty.
Indeed, Sue Wong has done it again and created a home fit for a king, Palazzo Marrakech. This magnificent edifice was christened on Friday, February 24, 2023 with a party and all the usual fanfare that goes with a Sue Wong event, including a red carpet, models, celebrities, and creative artists from all genres.
When the party celebrants entered, they encountered a lush Moroccan-themed fountain and archway; these elements set the tone for the motif of the house. It was as if a visitor was entering Valhalla, and a tour of the house and its grounds only served to reinforce that vision.
Palazzo Marrakech is so named because literally every inch of this 10,000 foot home is decorated with ornate Moroccan artifacts which simply defy the imagination. All of this, to the smallest detail, has been conceived by Wong, the renowned international fashion designer who is now spreading her wings and producing not-to-be-forgotten designer homes.
Wong got the inspiration for her latest creation from her many visits to Morocco and so, with an all-encompassing plan in mind for her next home, she mounted an exhaustive and exhausting two month buying trip to that country. She came back with fabulous treasures: hand painted ceilings, ornate Moroccan doors, vases inlaid with silver, columns, fountains, mosaics, fireplaces, and, of course, furniture. Wong personally selected, designed, or redesigned every single element of the palazzo, a feat in itself which was manifested in the majestic beauty of the home.
The Palazzo Marrakech is a unique work of art, and it is guaranteed that no other house like it exists in the real estate market today, or any other time. The house consists of six bedrooms and seven baths, a master bedroom consisting of a 4-room suite, a two-story stained glass window, a solarium, a media room, a huge entertainment room with a built in copper and silver Moroccan bar, a family room, and a stunning living room/dining room with hand-painted ceilings.
"To say that Sue Wong is an amazing talent is actually an understatement, and does not begin to do her one-of-a-kind creative abilities justice," says Murray Rosen, Editor-in-Chief of FVM Global Magazine. "She is a walking compendium of historic and wide-ranging ideas and ideals and brings these polymathic perceptions to fruit in her not-to-be imagined creations."
The Palazzo is the second home that the fertile and febrile imagination of Ms. Wong has conceived and then realized – Villa Feliz was her first designer home, a hacienda built in 1928 that she took from an ugly duckling to magnificence. Villa Feliz is designed in Andalusian and Spanish styles, and, with its talavera tiles and fountains and stained glass window, it, too, is a dream home.
Ms. Wong describes the living room of Palazzo Marrakesh as follows: "The formal Living Room is elegant and generously proportioned. I designed it in a hybridized style which mixes contemporary and Moroccan concepts. The stamped concrete fireplace and carved wooden mantel which I created anchor the living room. The fireplace is flanked by two tall Moroccan vases inlaid with silver filigree and camel bone embellishments."
Although every chamber in the palazzo was strikingly beautiful, the consensus was clear that night that everyone's favorite room was the Sapphire Room on the first floor.
"The Sapphire Bedroom was the first bedroom that I designed during my weeks of sourcing in Morocco. While there, I fell in love with the color sapphire blue and I employed this color as an exotic motif for the space and in the creation of fabrics embroidered in metallic gold thread, all of which serve to infuse the room with an incredibly opulent look. I chose fabrics from the Textile District in Casablanca, where I usually make my selections, and gave them to a fabricator in the same city to create my vision under my direction. The result is a chamber that radiates intense and regal beauty. It features a built-in alcove, which is perfect setting for a custom-made, sitting banquette area and hand carved archway which together define the space," describes Wong.
Among those who toured the house on that fateful night, the uniform response was one of astonishment and concomitant reverence. "When I accepted the invitation to see the palazzo, I planned to offer my platitudes of praise upon viewing it, but seeing it in person I am so bowled over by its beauty that I have been rendered speechless," says Gary Fleishman, successful realtor and entrepreneur.
Sue Wong is a renaissance artist, completely self taught in all her creative endeavors. She retired in 2016 from a wildly successful, 47 year (!) career as an international fashion designer who brought couture to the everywoman. A seemingly unstoppable fount of artistic invention, she could not remain idle for long and subsequently unleashed her pent-up energy and zeal and began designing homes. Interior design, landscaping, lighting, etc., became her purview, and we see the results of her mastery of these fields of endeavor in Villa Feliz and now the Palazzo Marrakesh.
But these two designer homes are just a warm up for Sue Wong's soon-to-be designed personal compound, which she promises will leave the viewer "agape with awe." Believe it!
Many thanks to the sponsors of this colossus of celebrations: Christophe Namer, who provided his Armagnac Brandy; Thach Namer, who provided her Thai delicacies; Pola Rubis, who provided her art work; Spencer Daily, who provided SLYD Wines; and the Milena company, which provided candles.
Also, thanks to the following for their photographs: Sheri Determan, Shari Belafonte, Greg Doherty, Jamie Lim, Dietmar Kohl, and Sunny Ray