The Brilliance of Designer Anna Gupta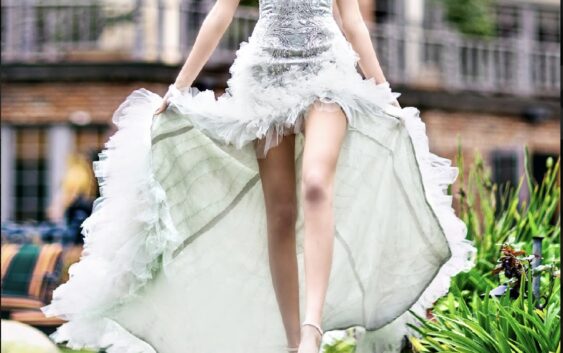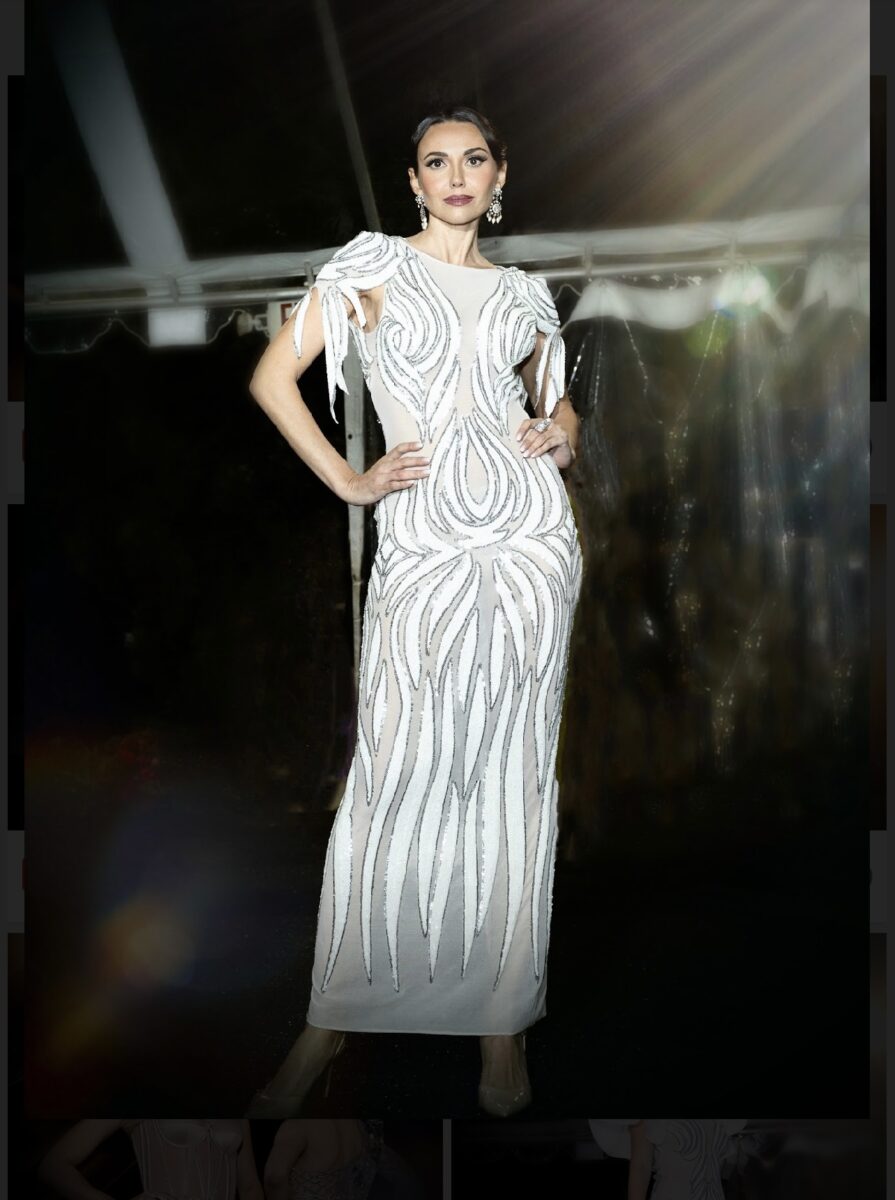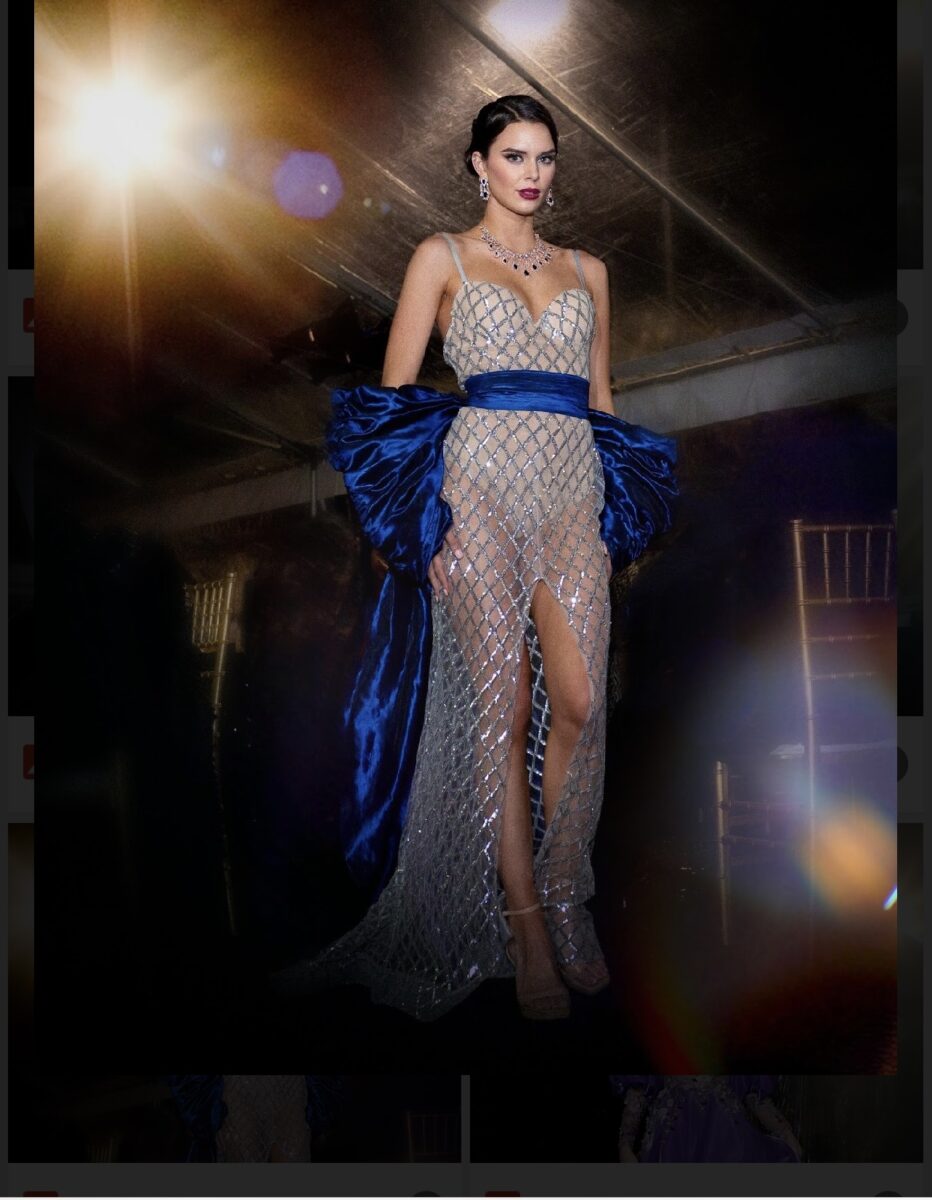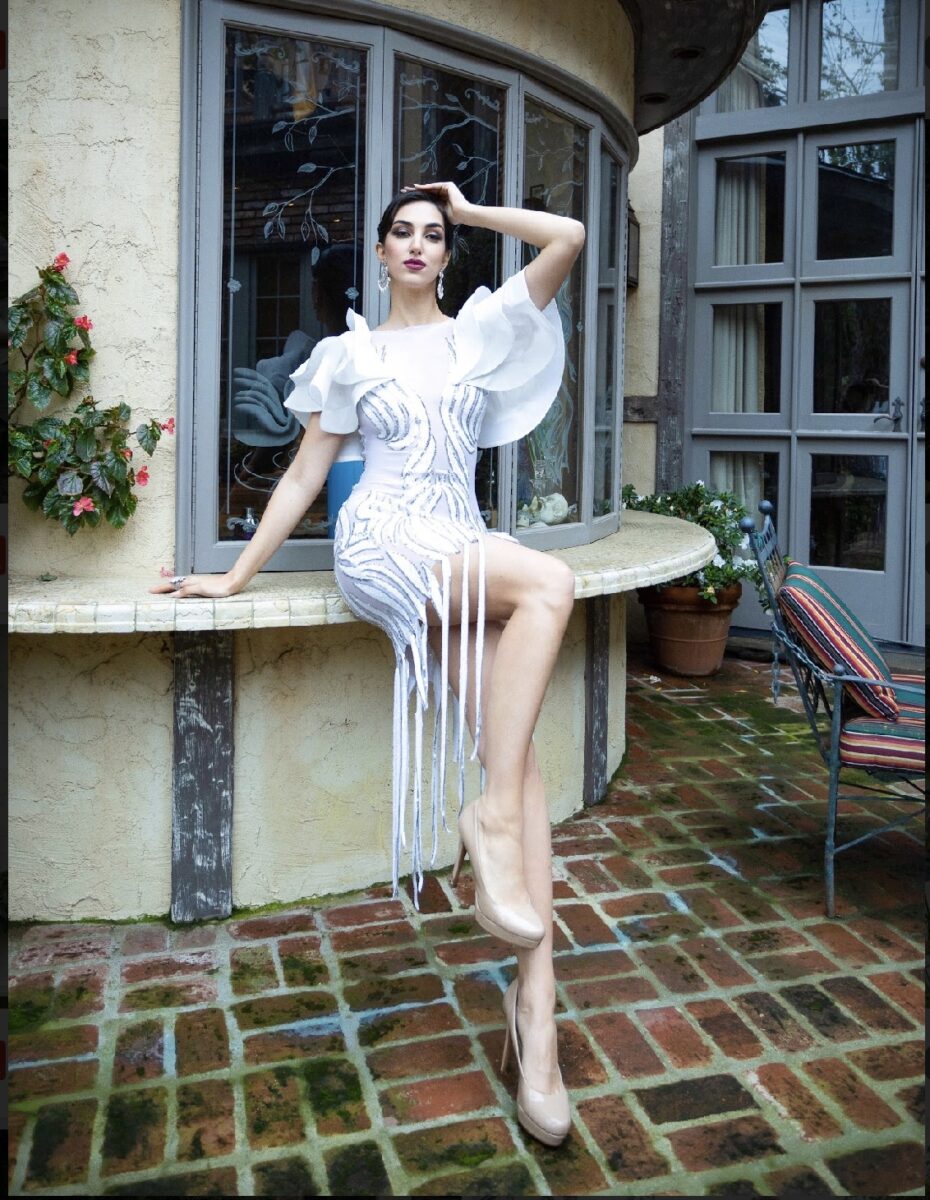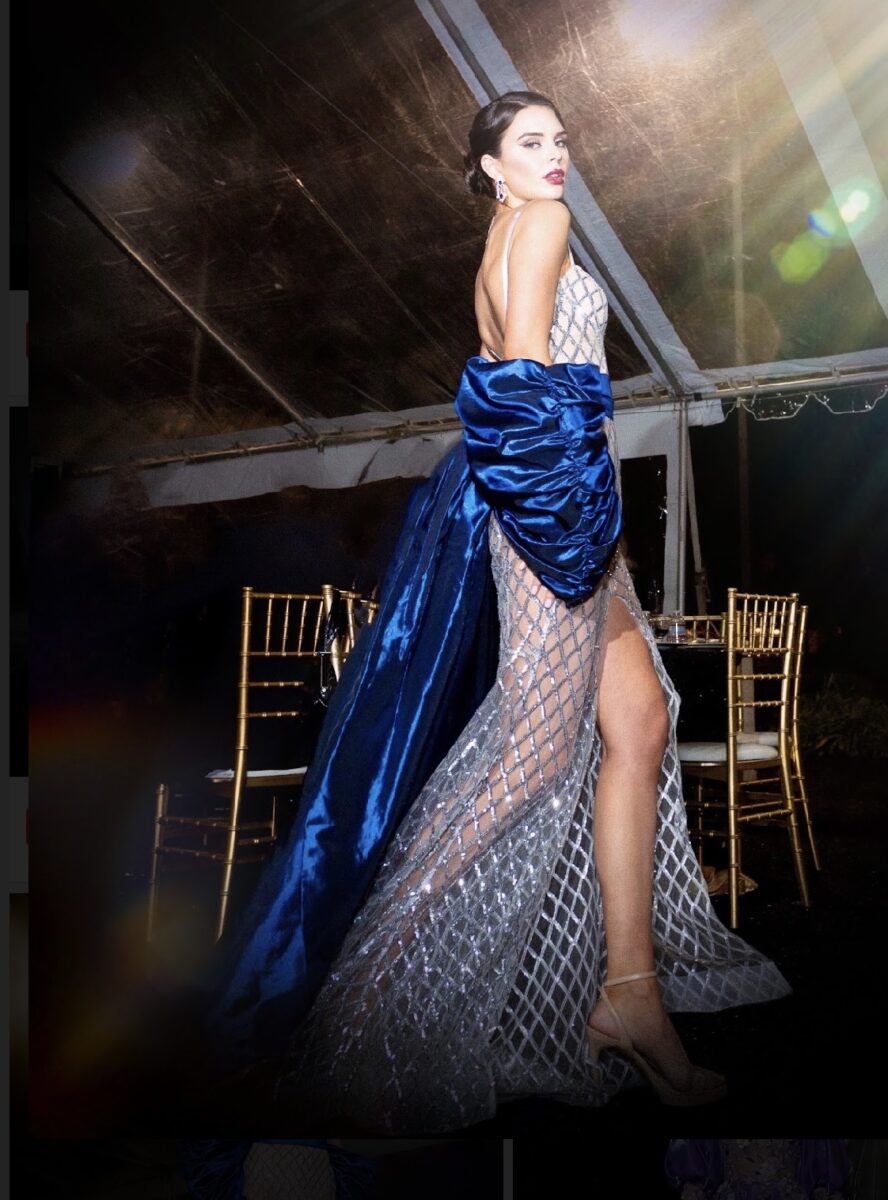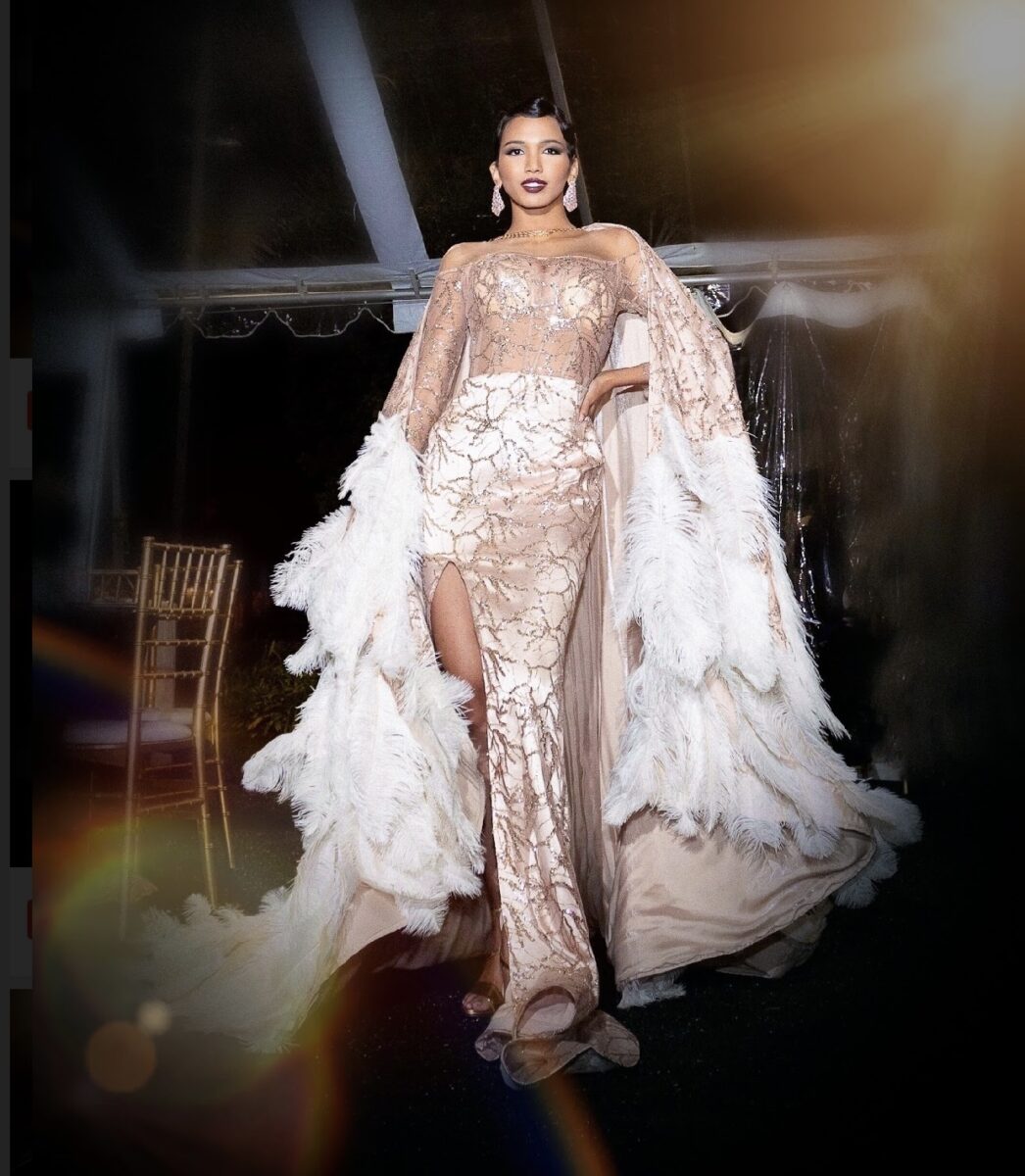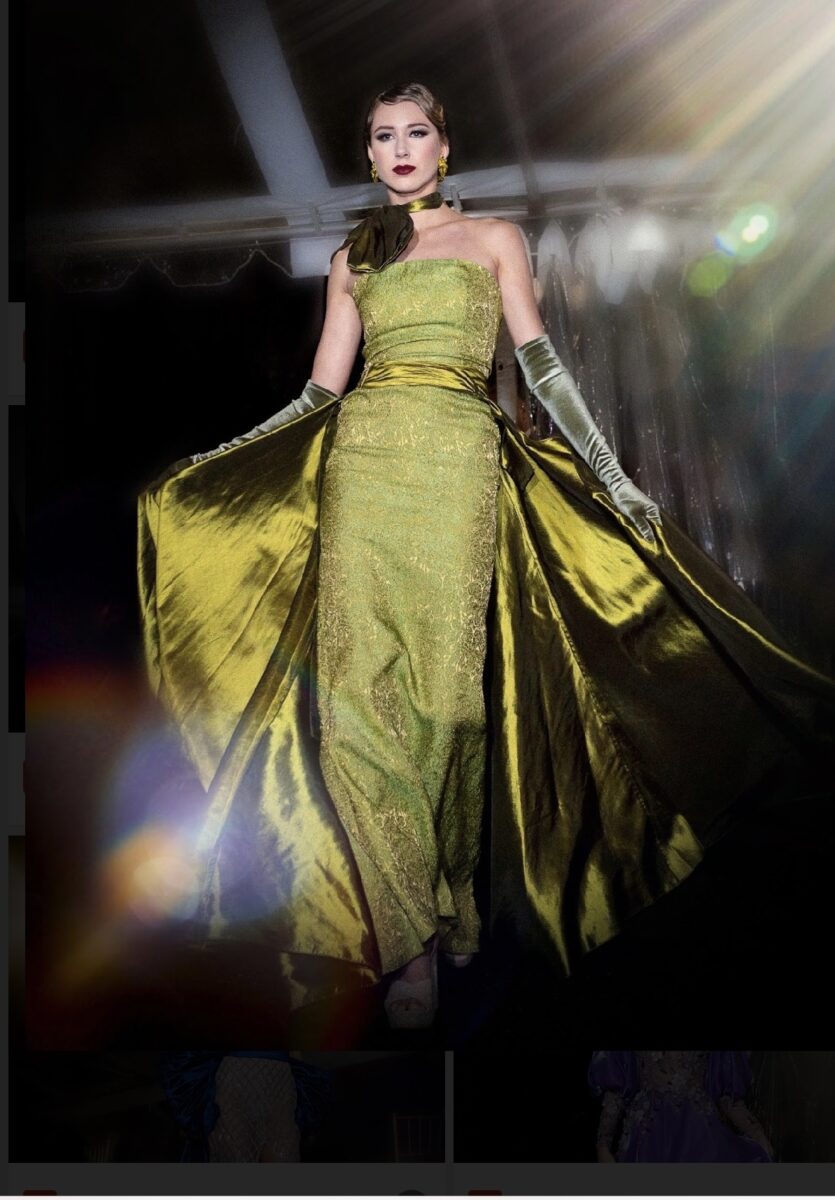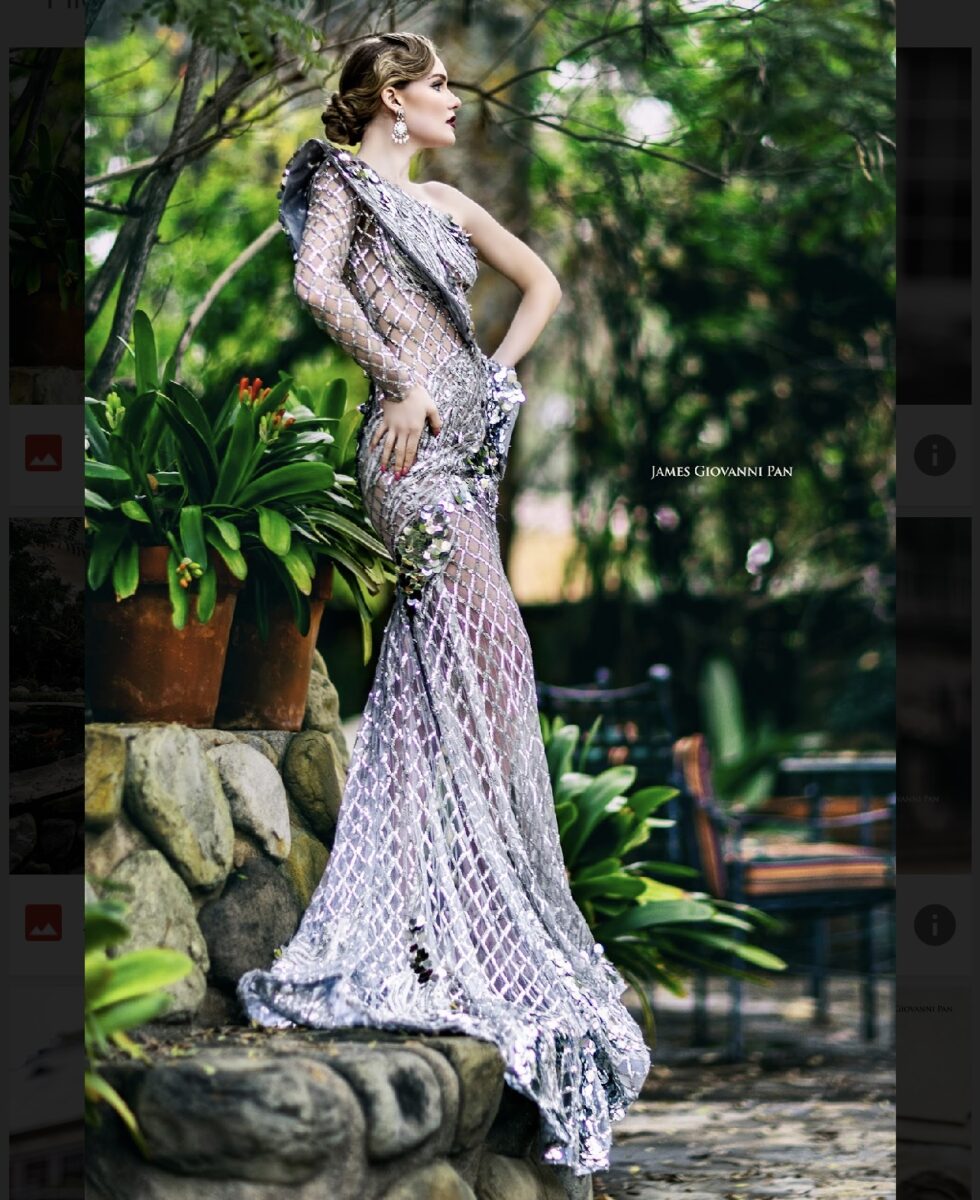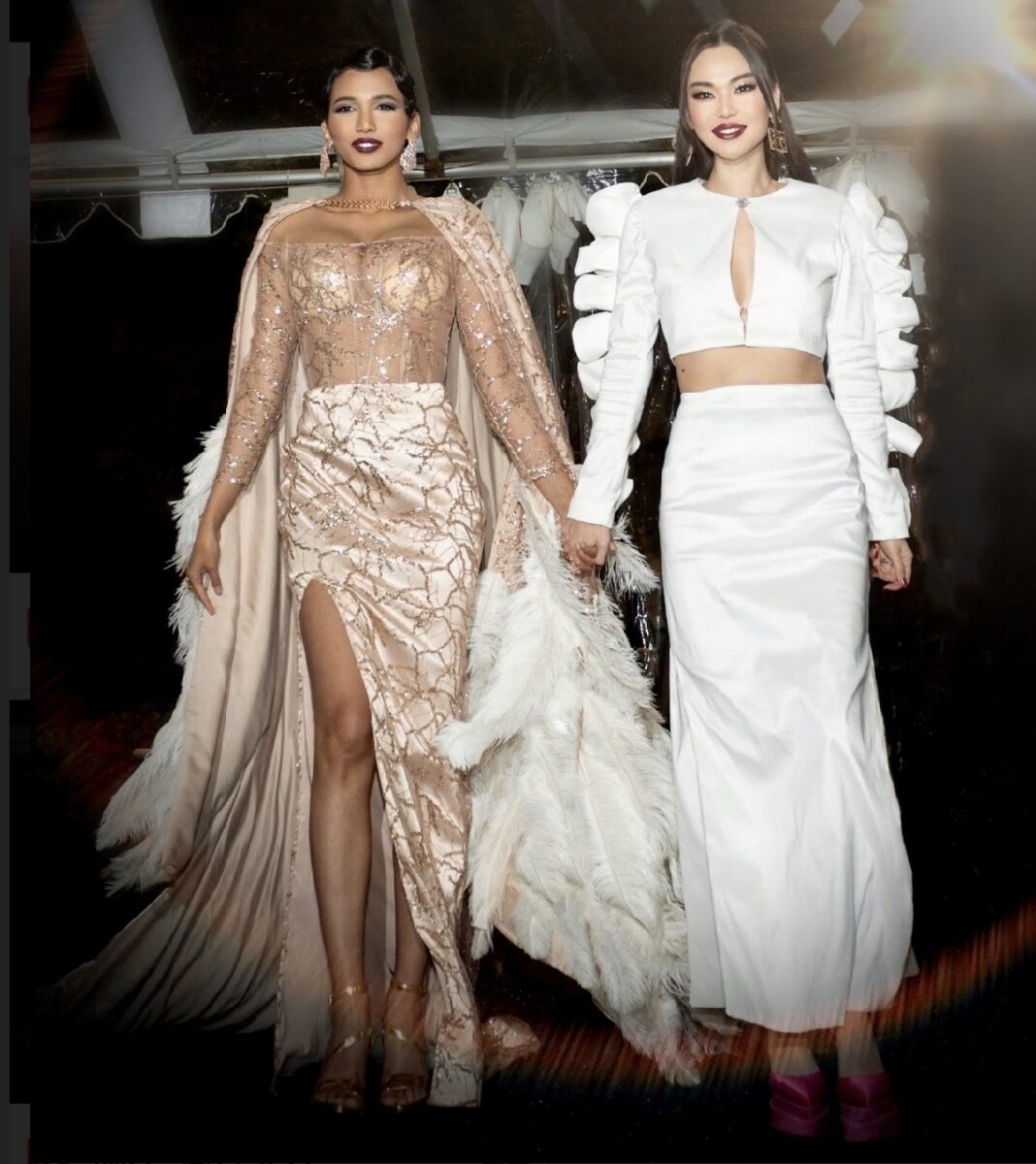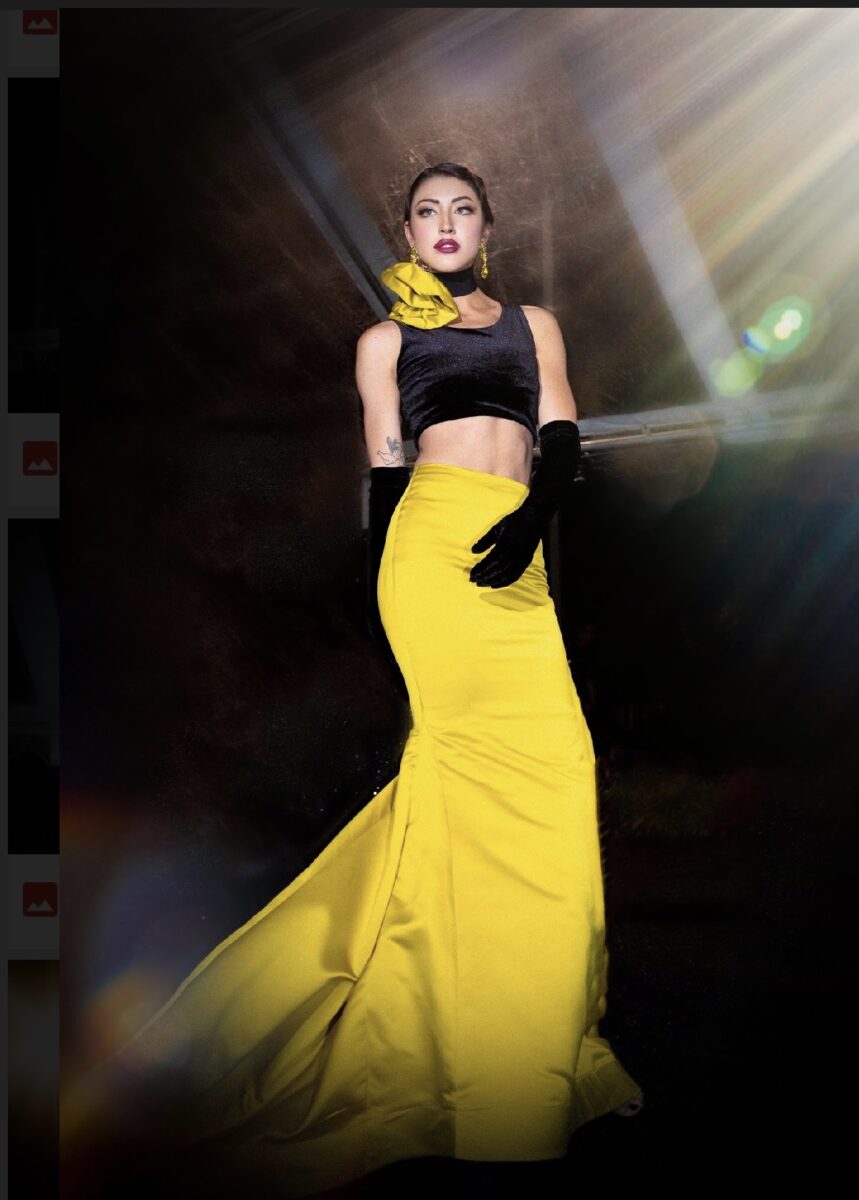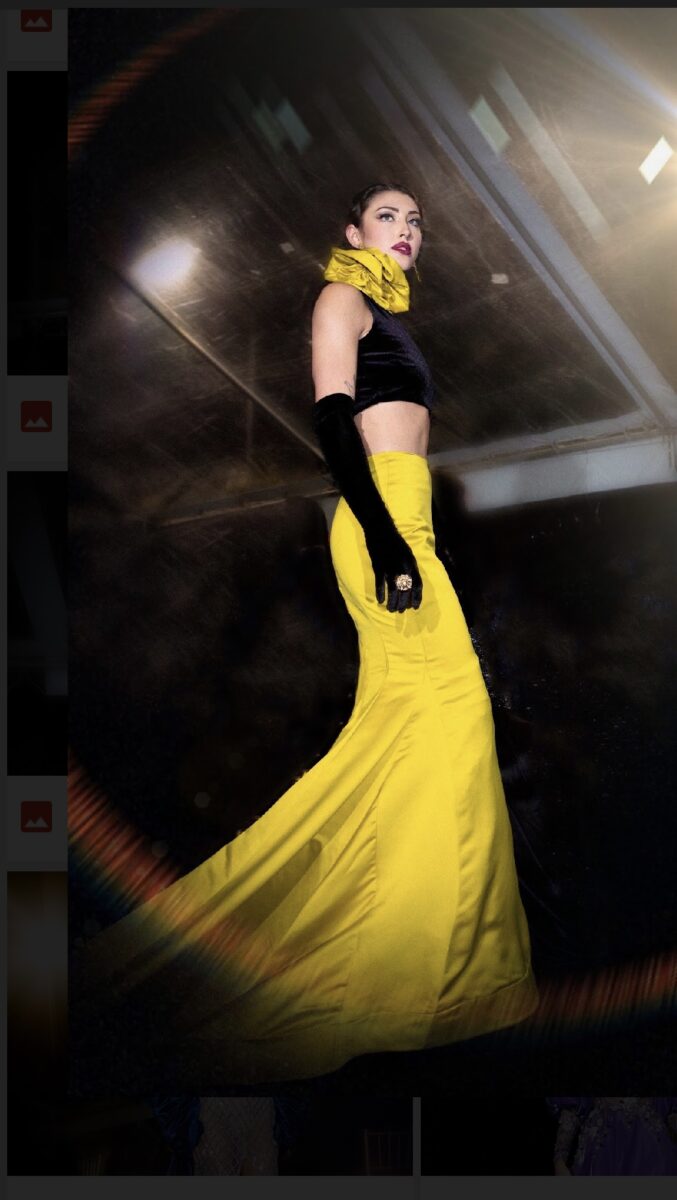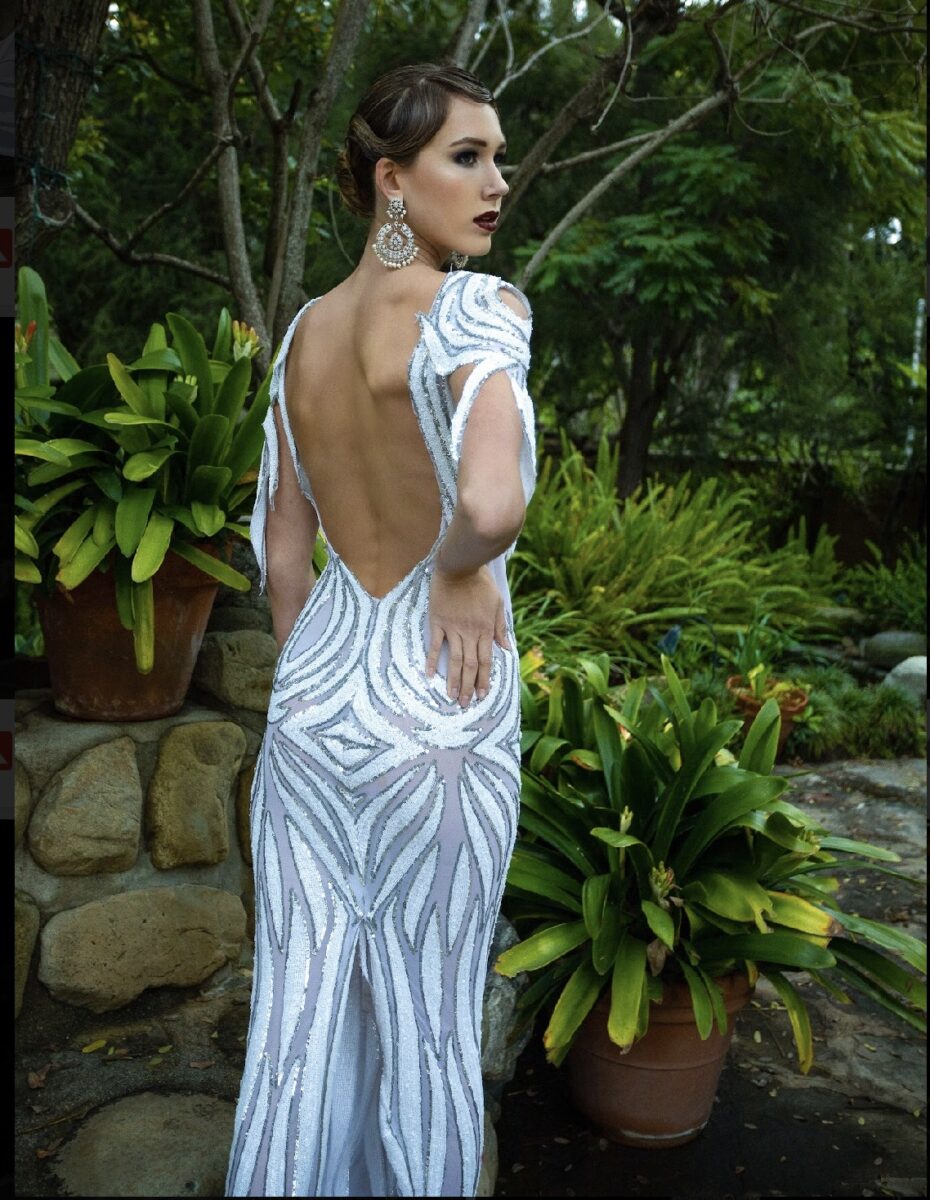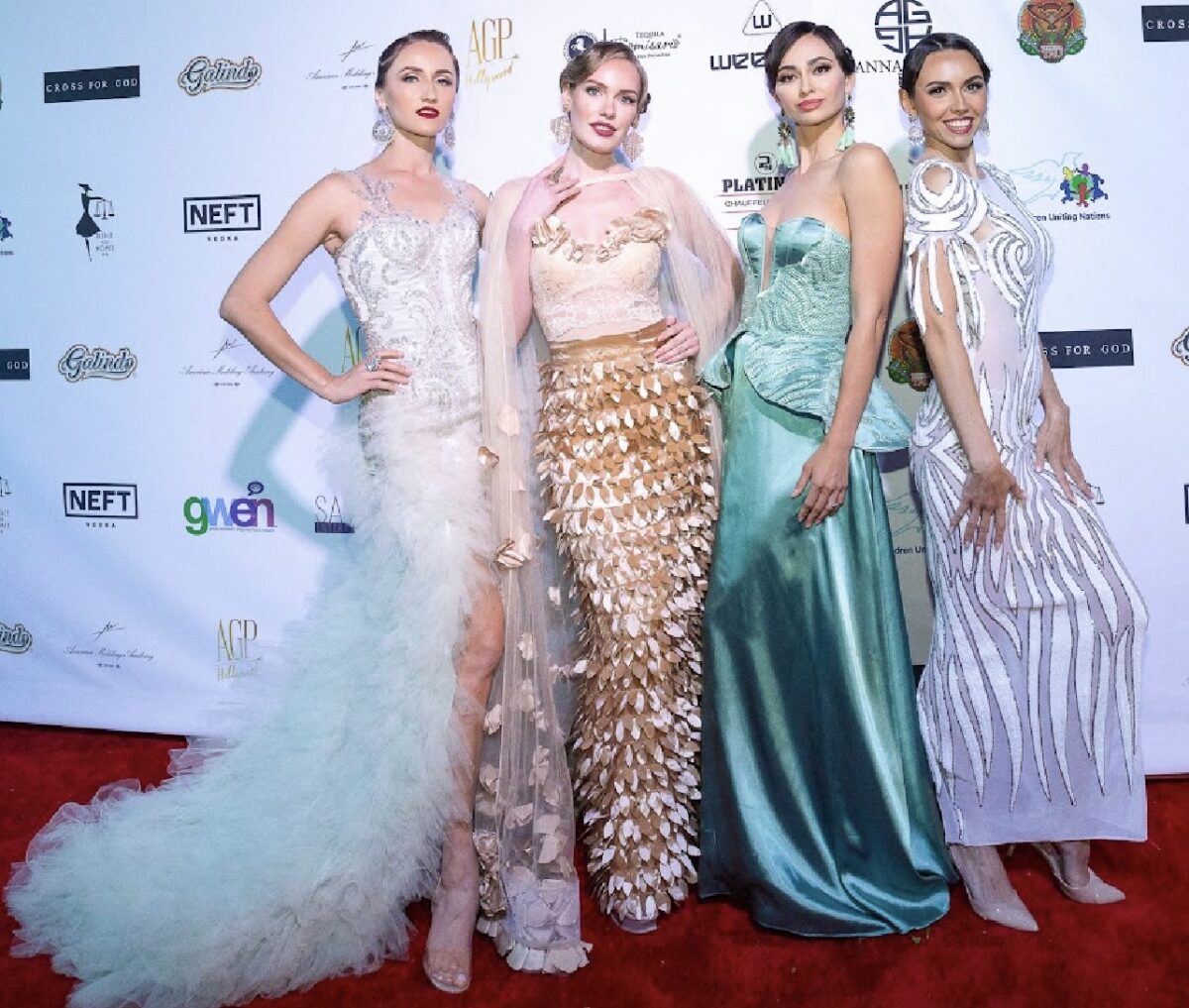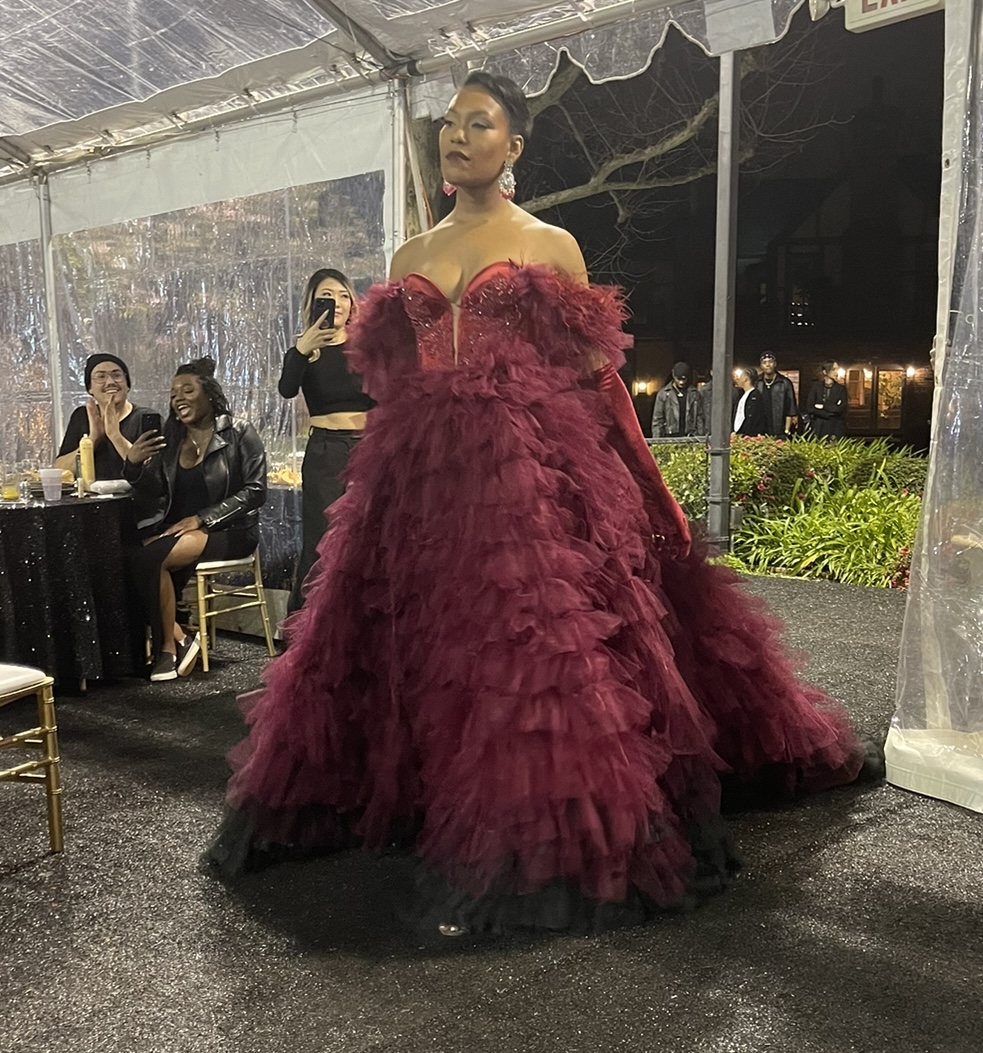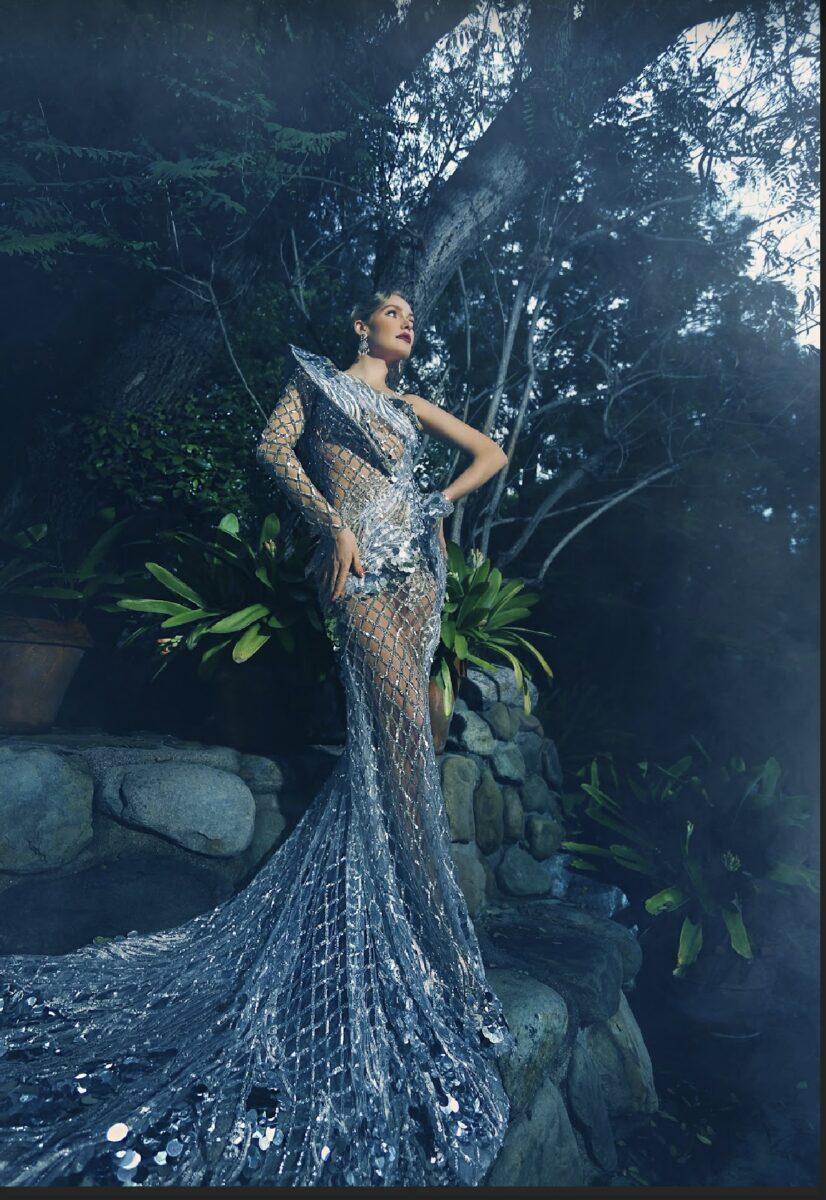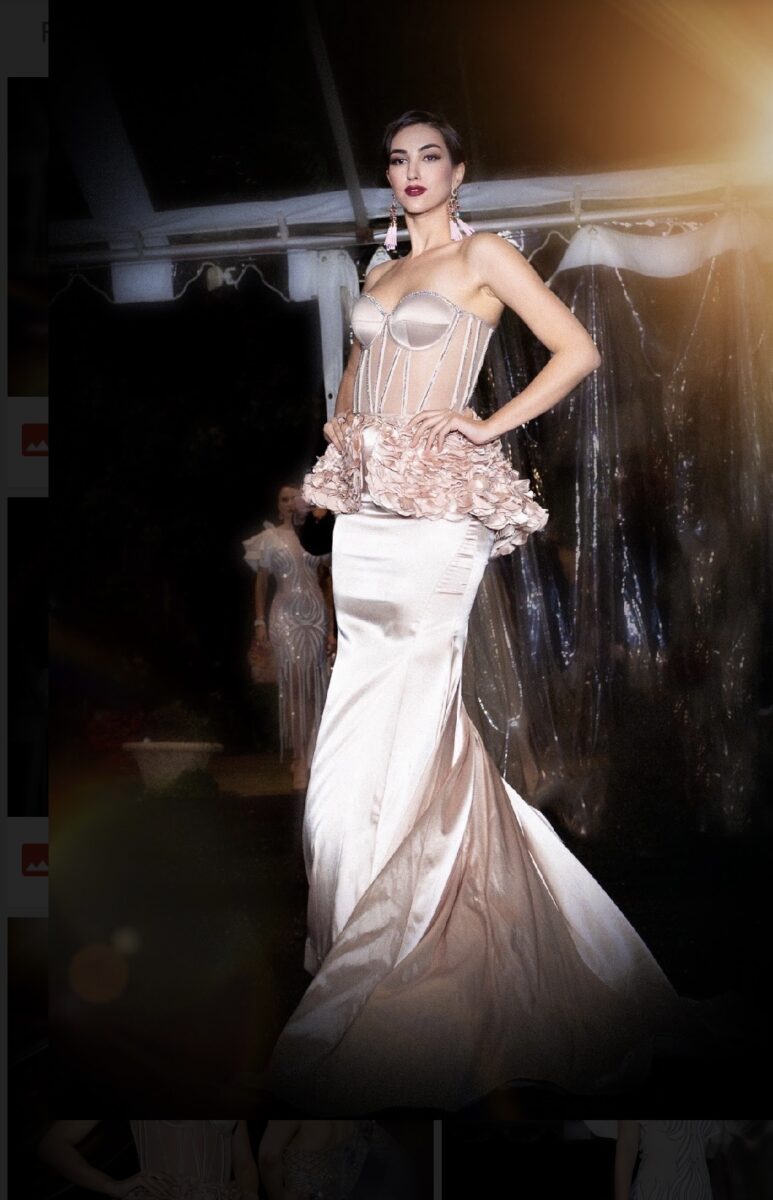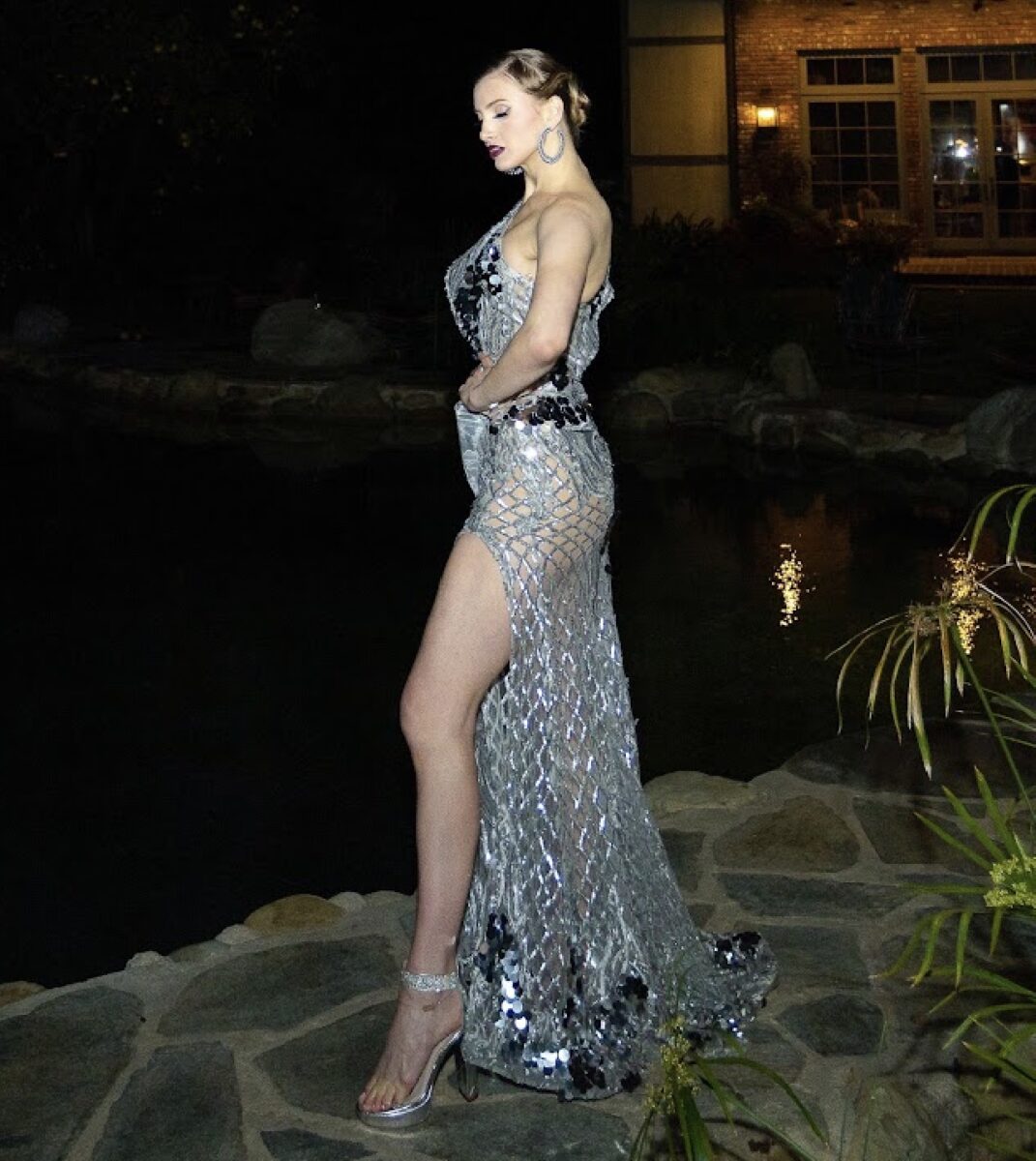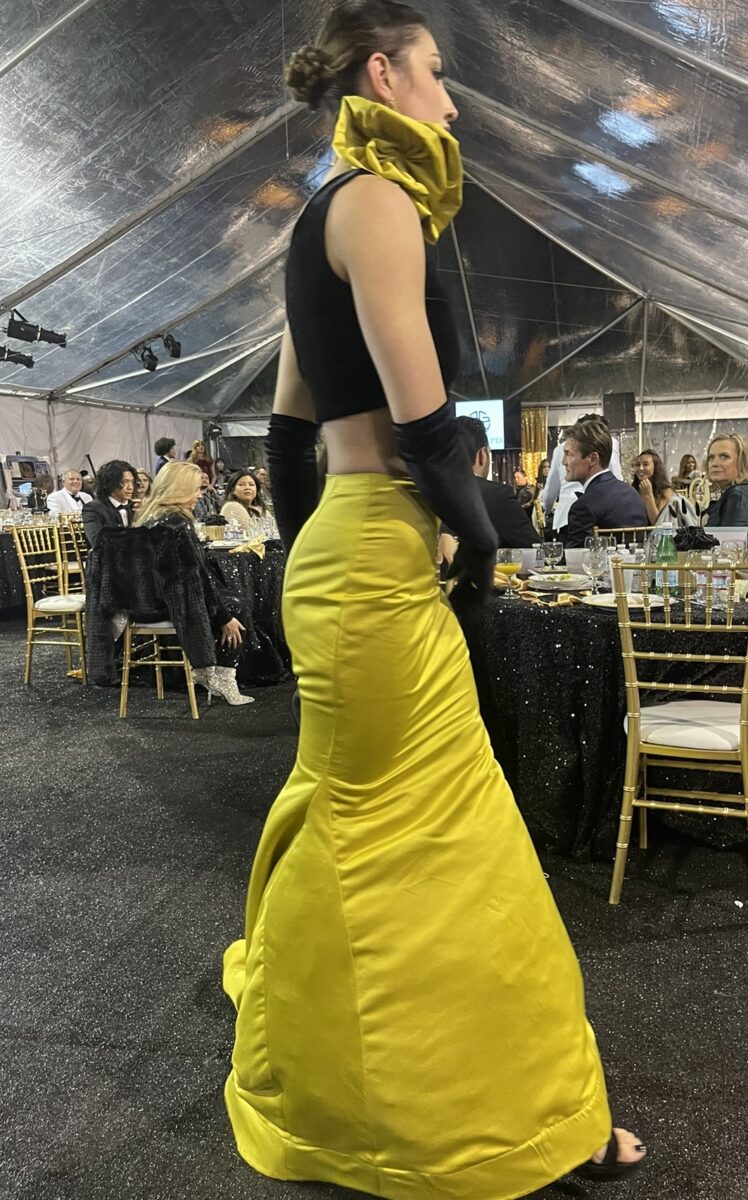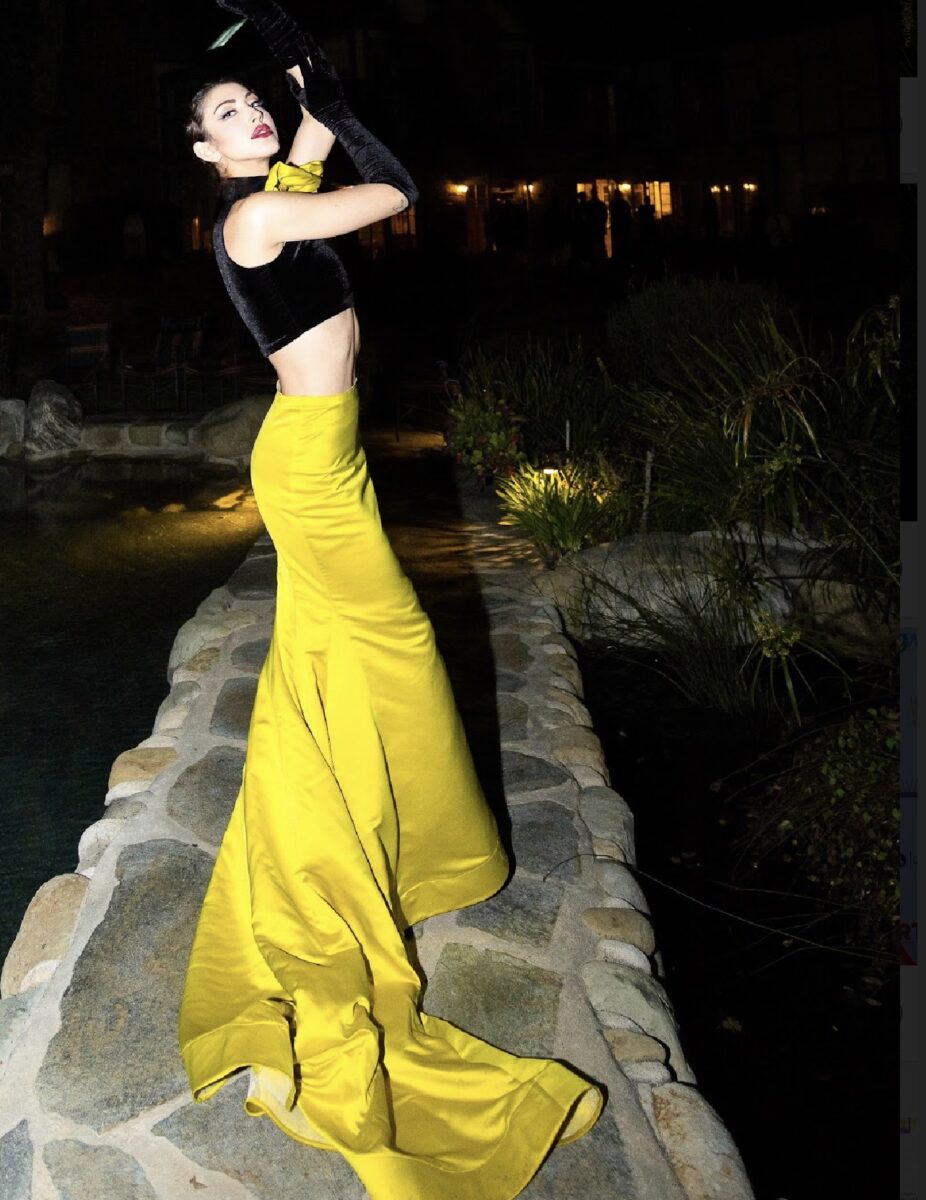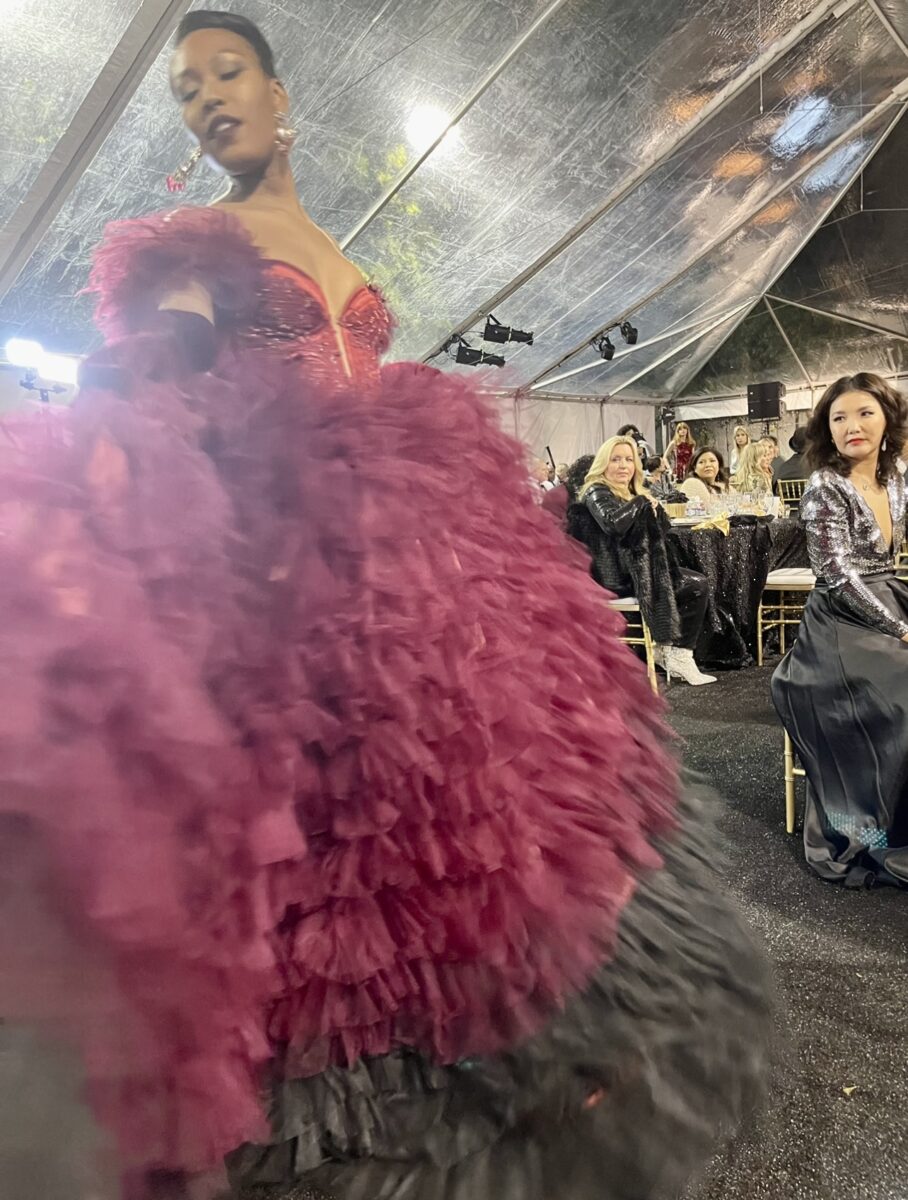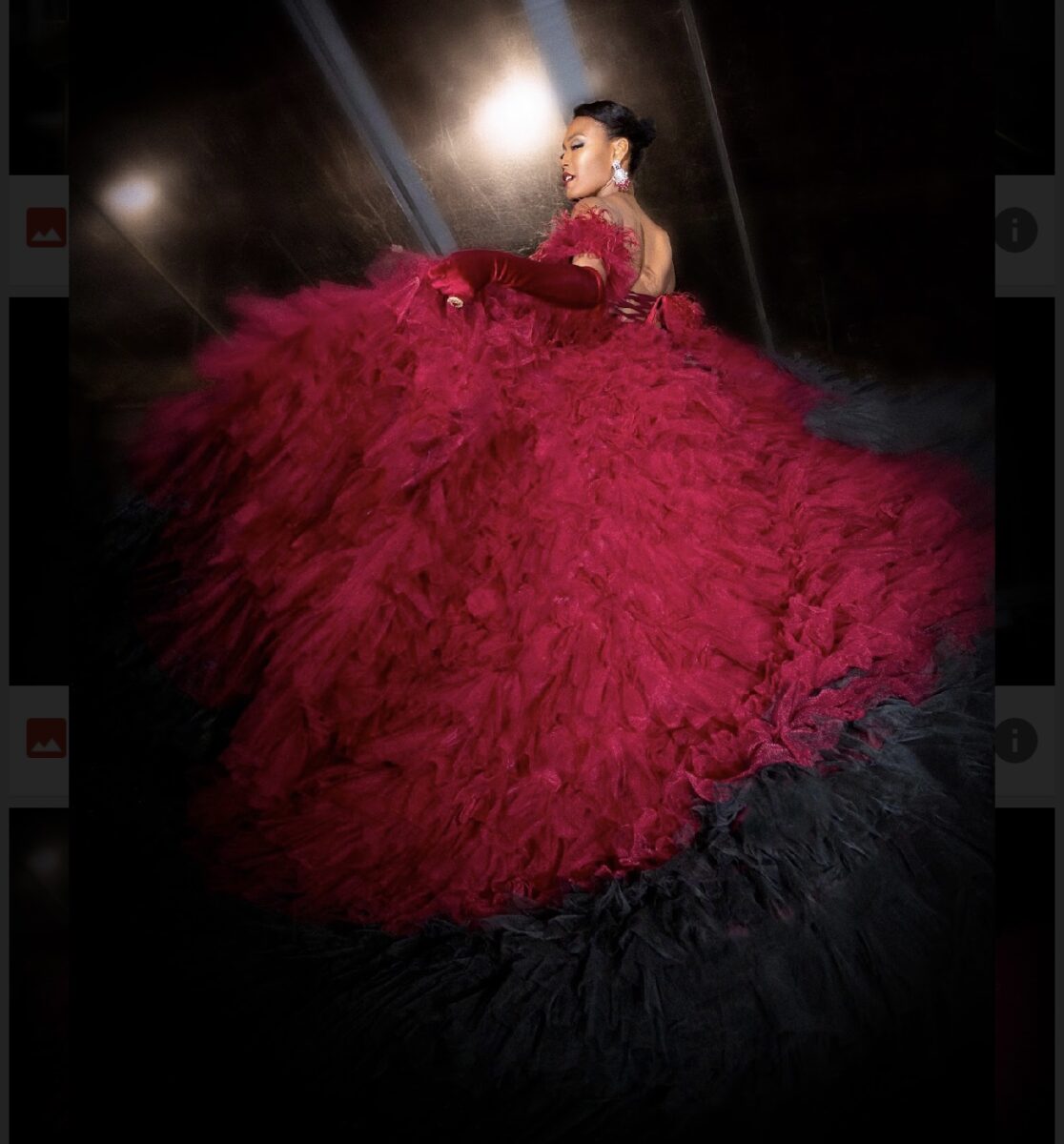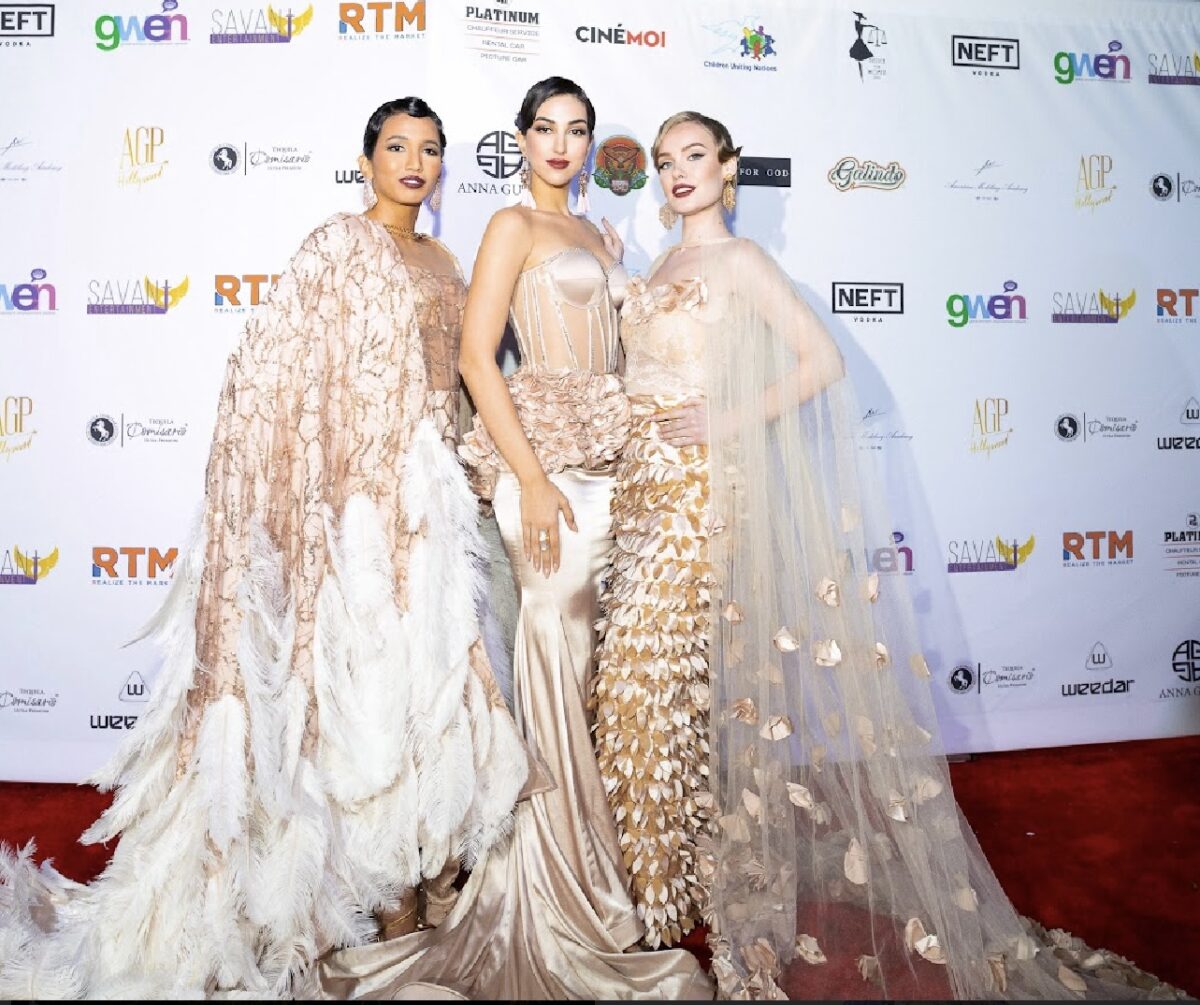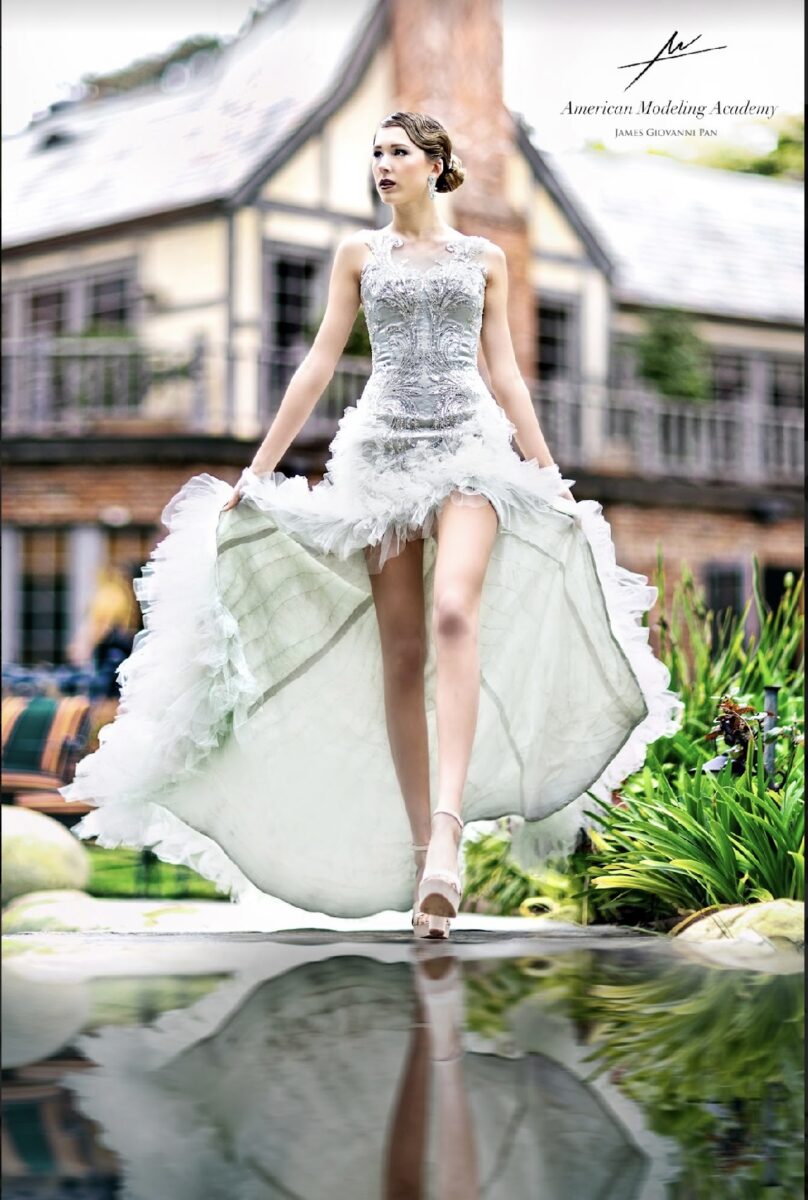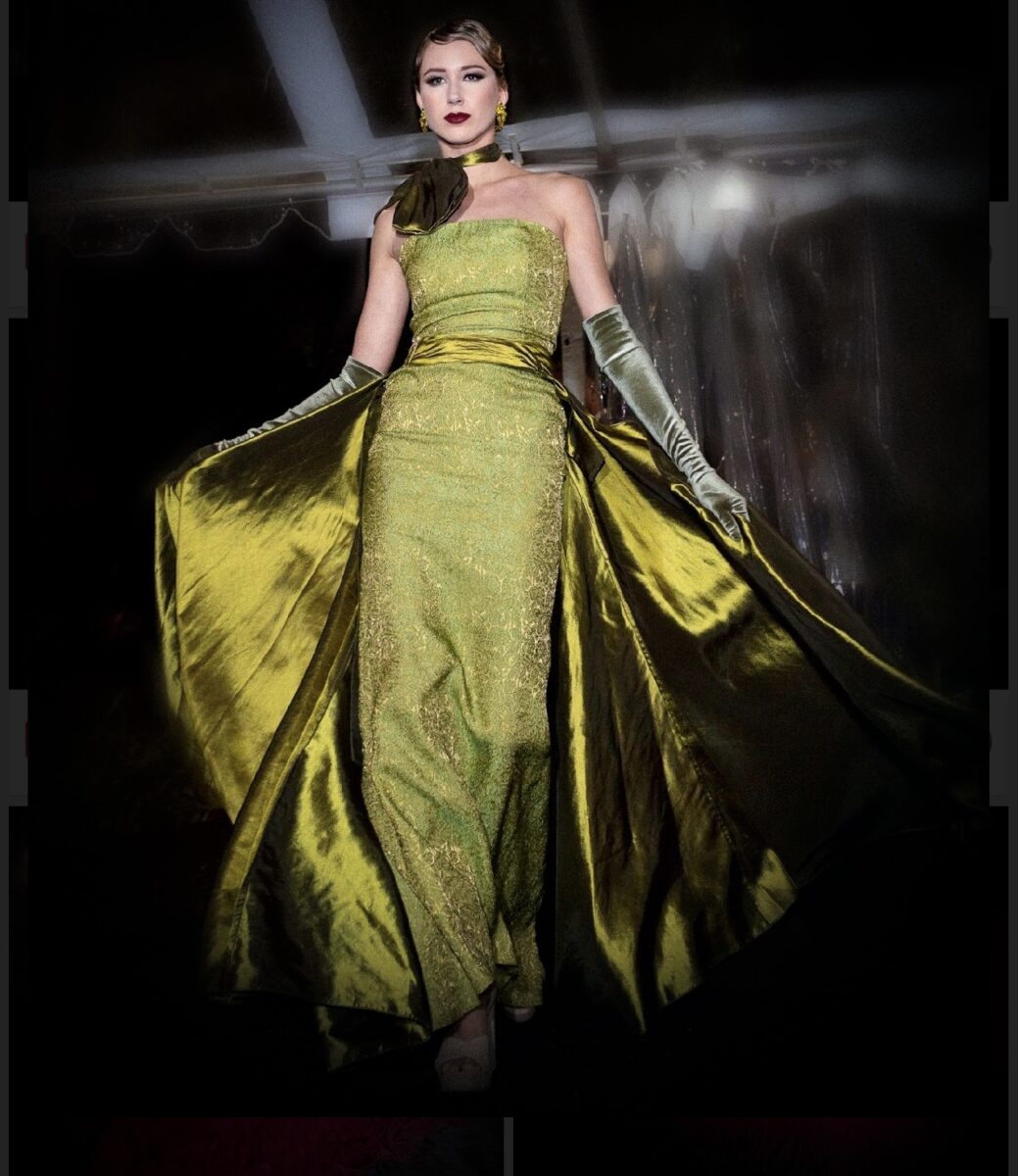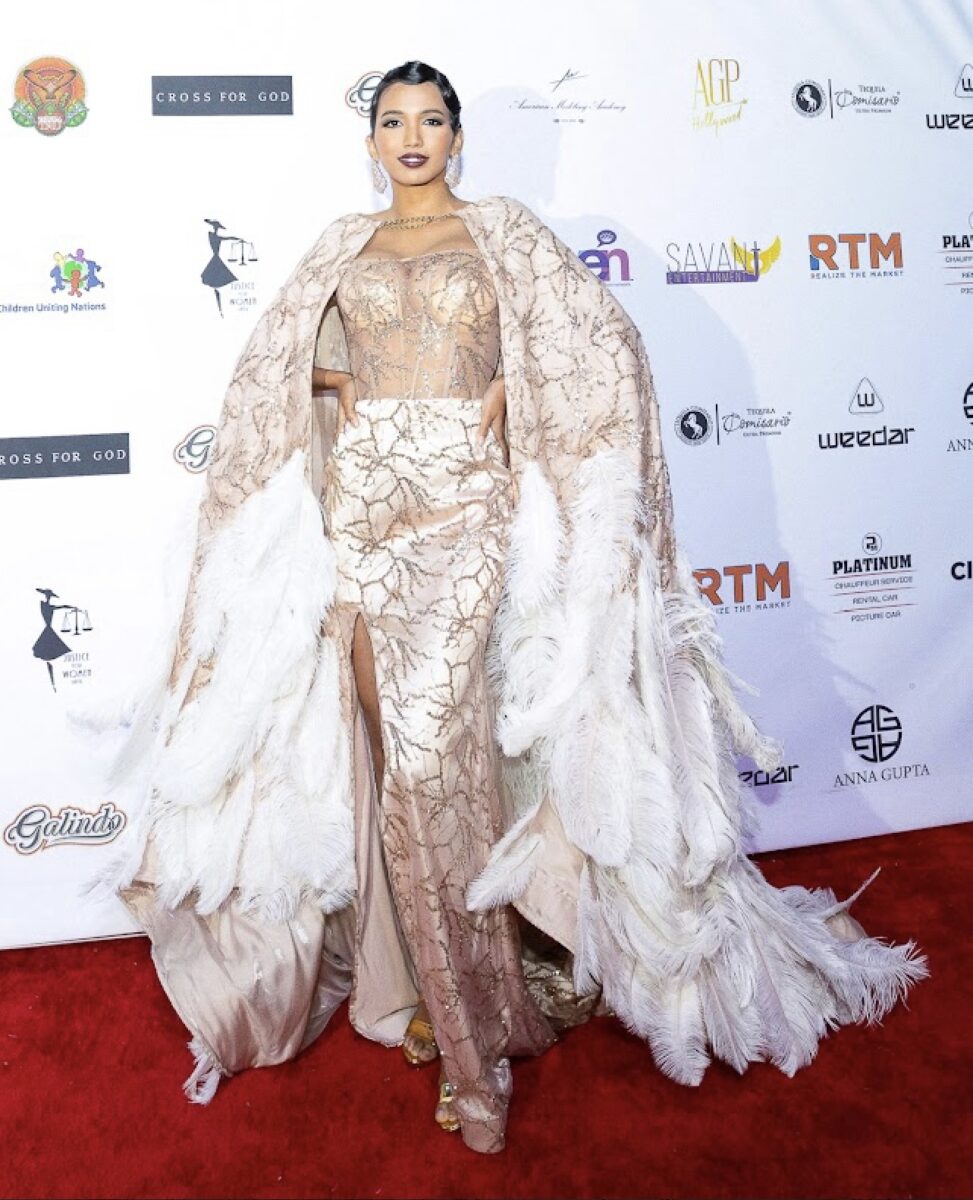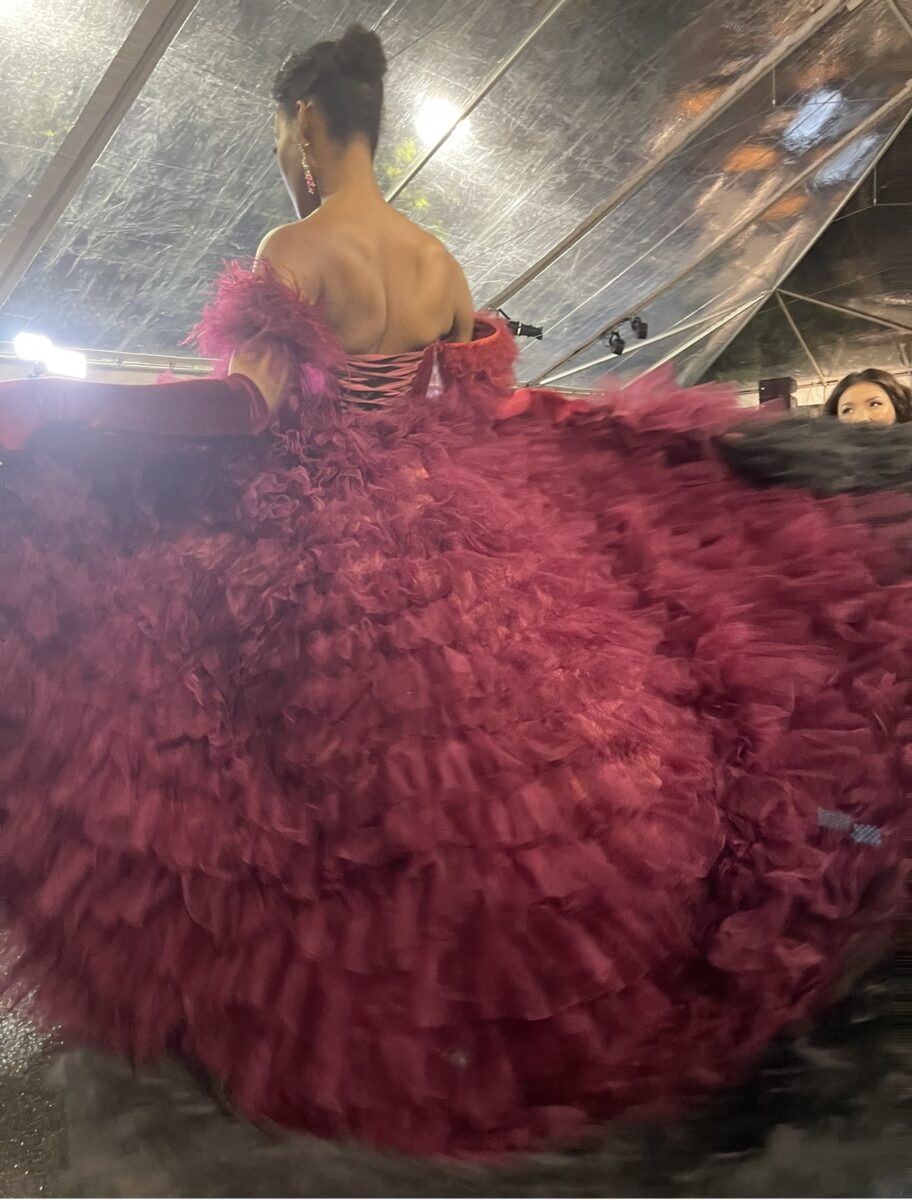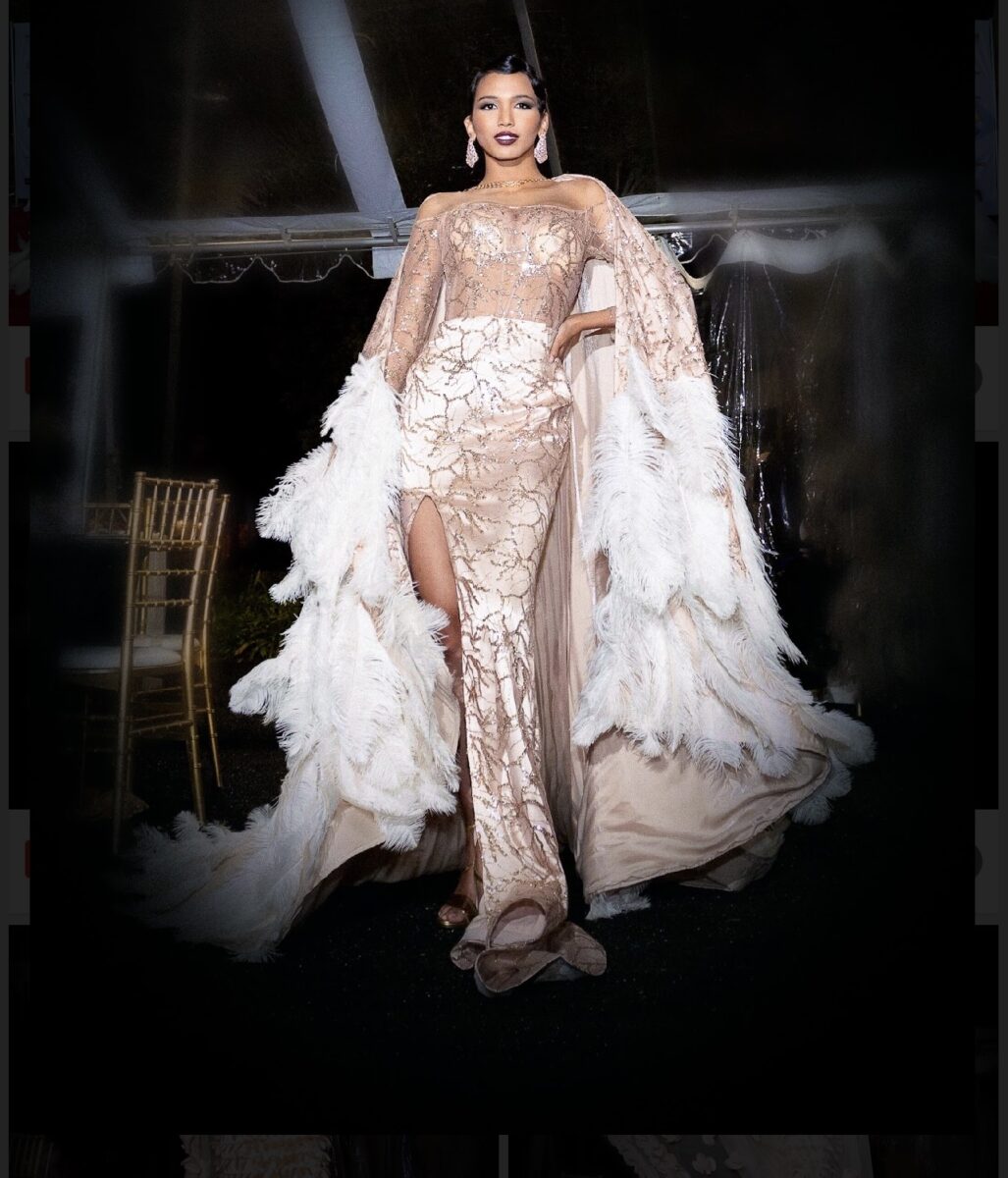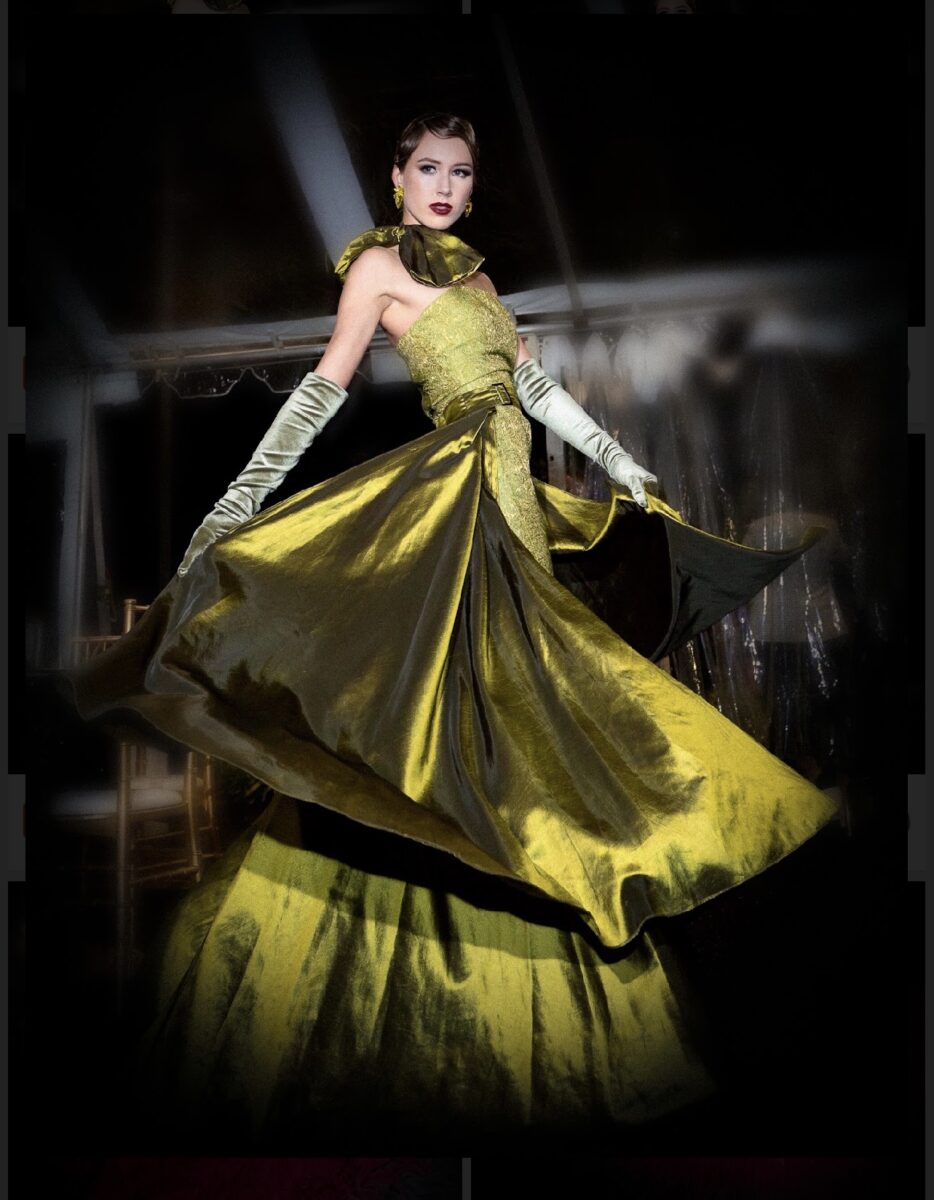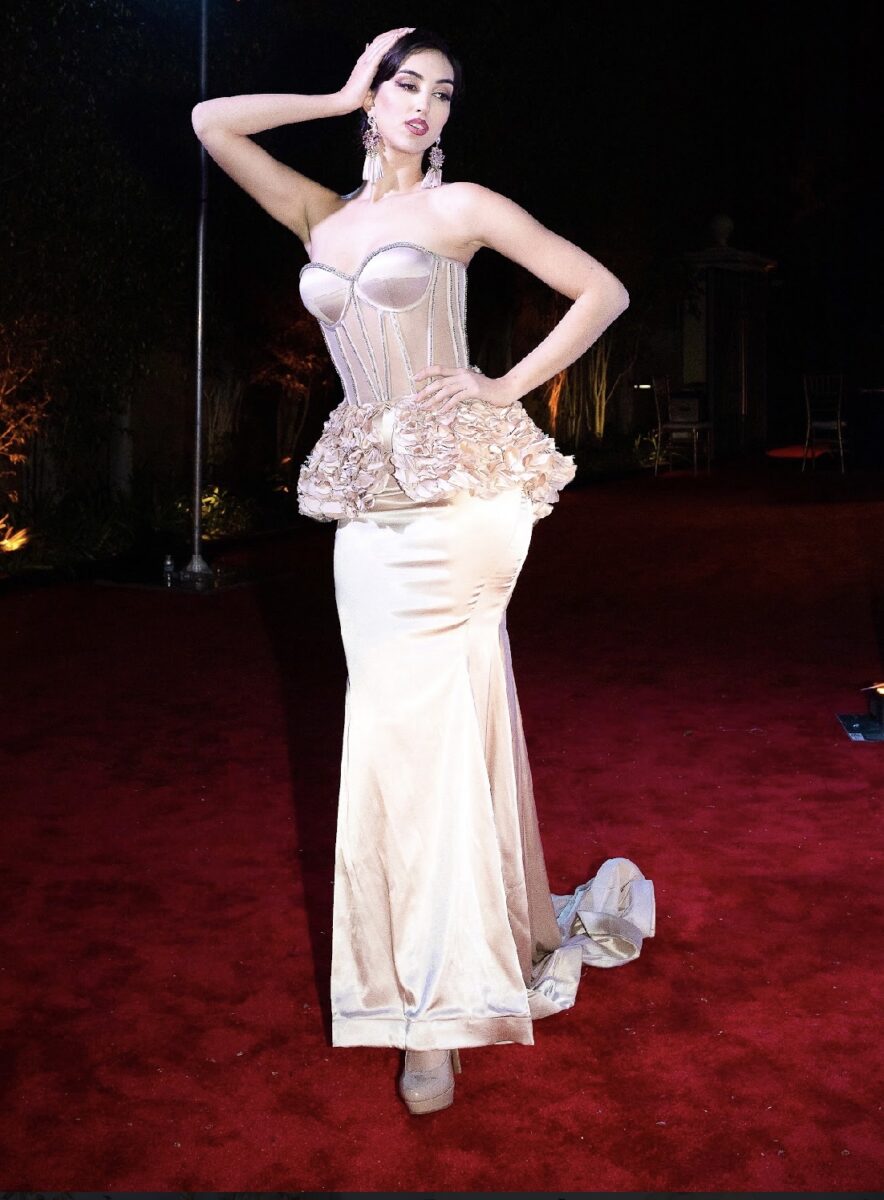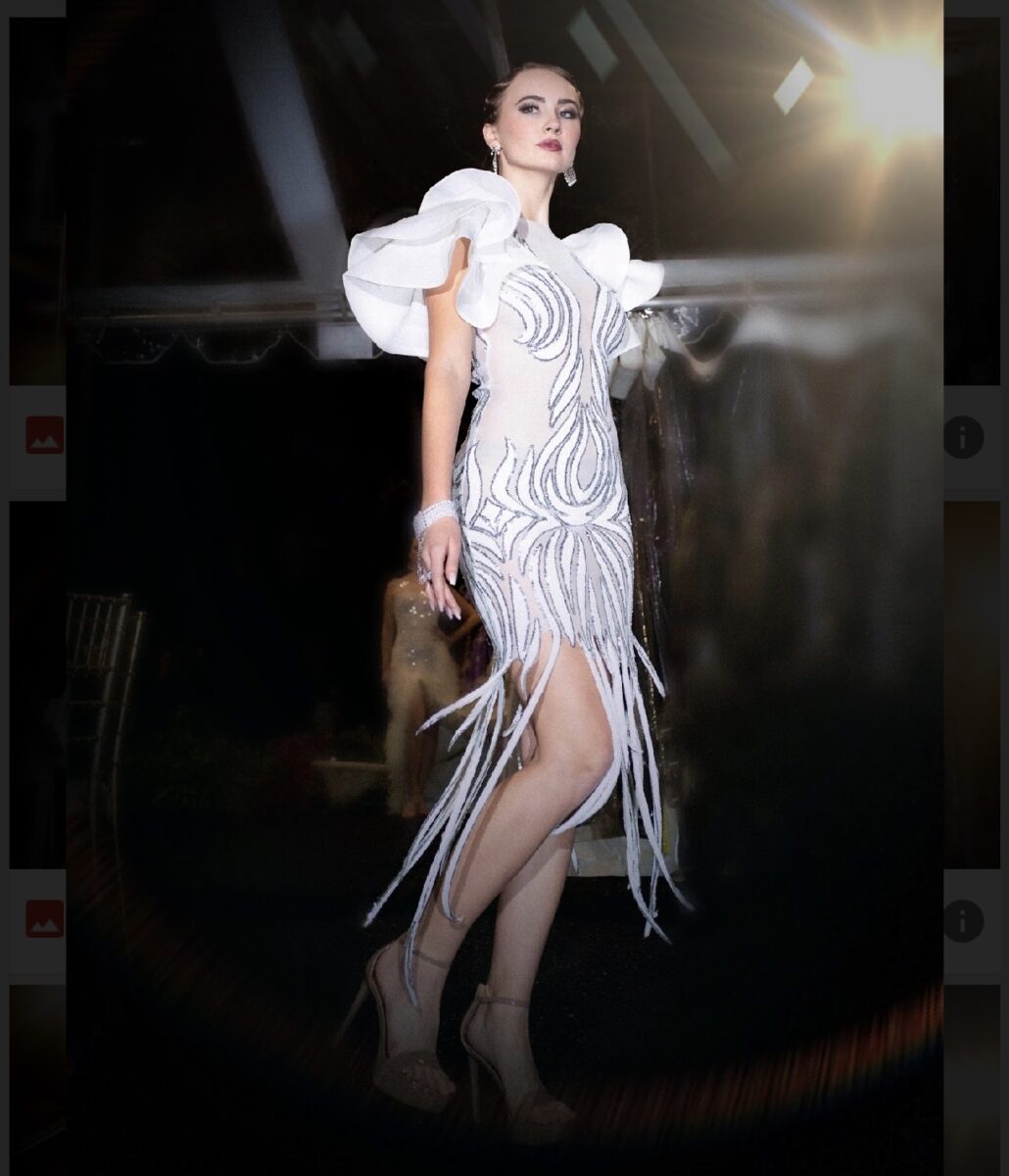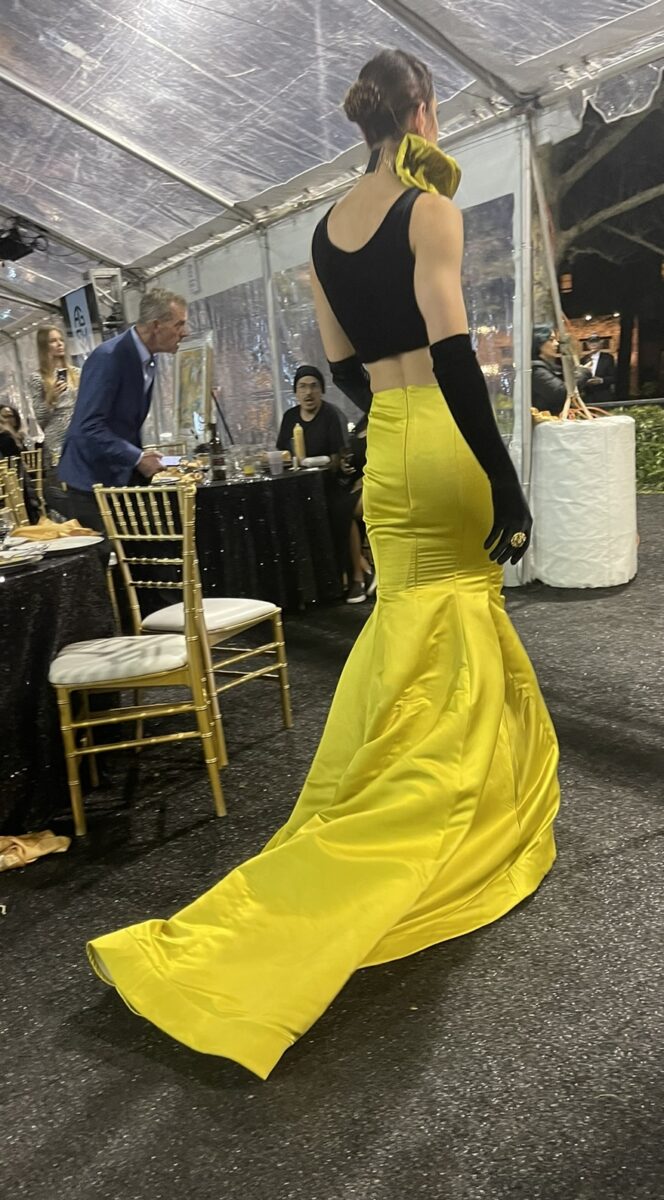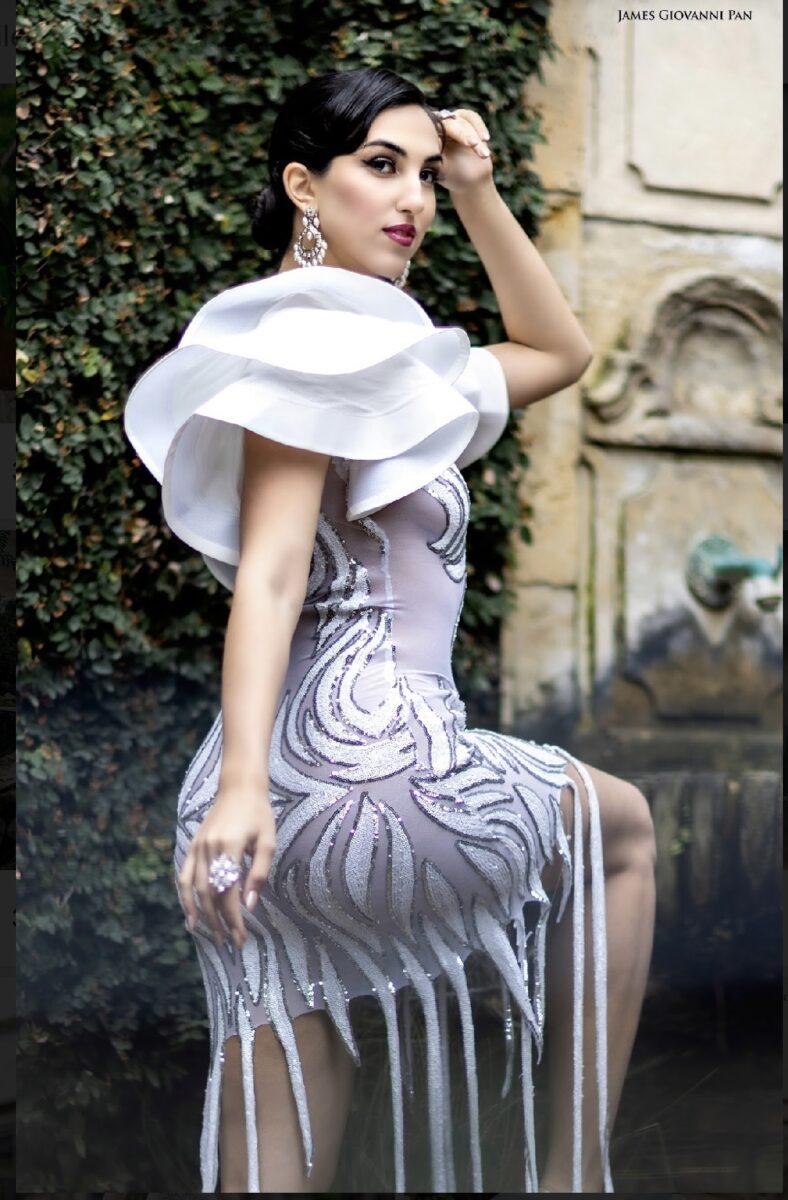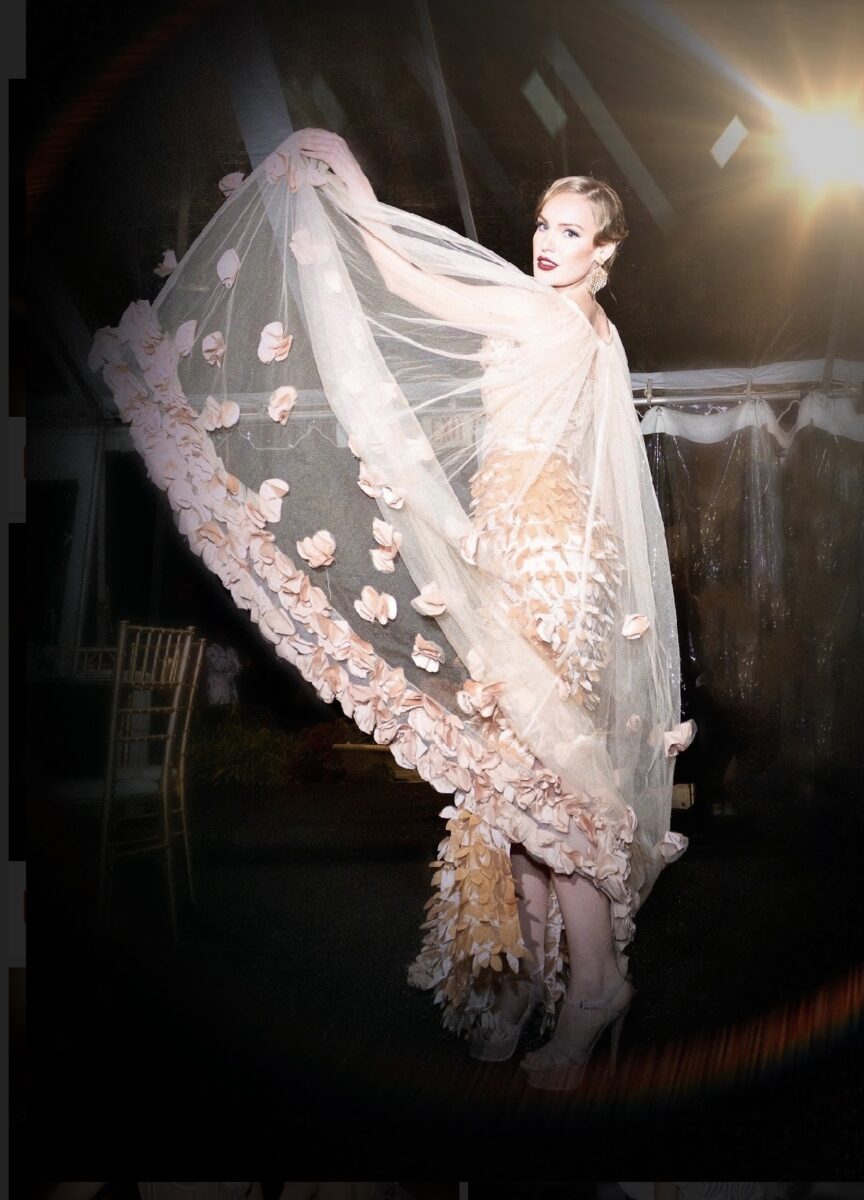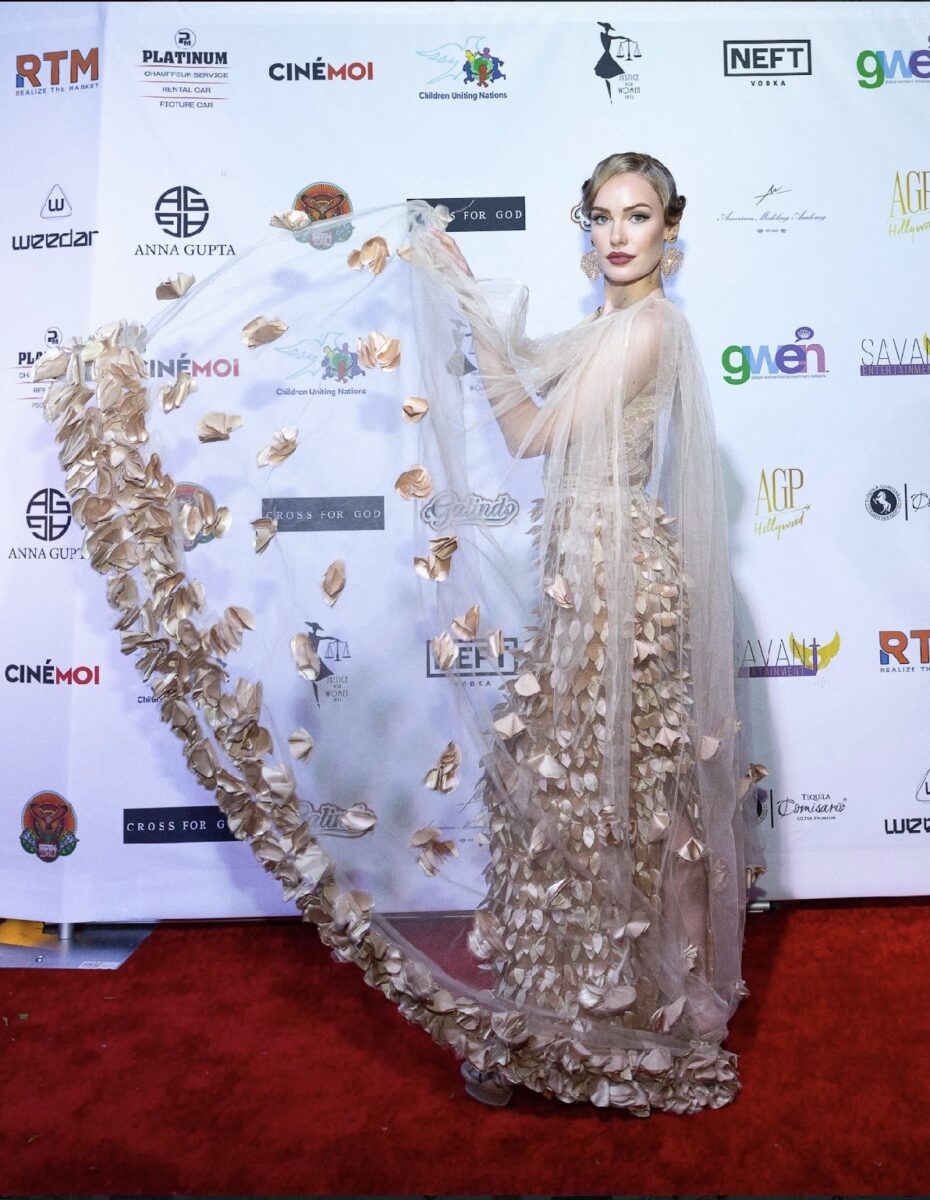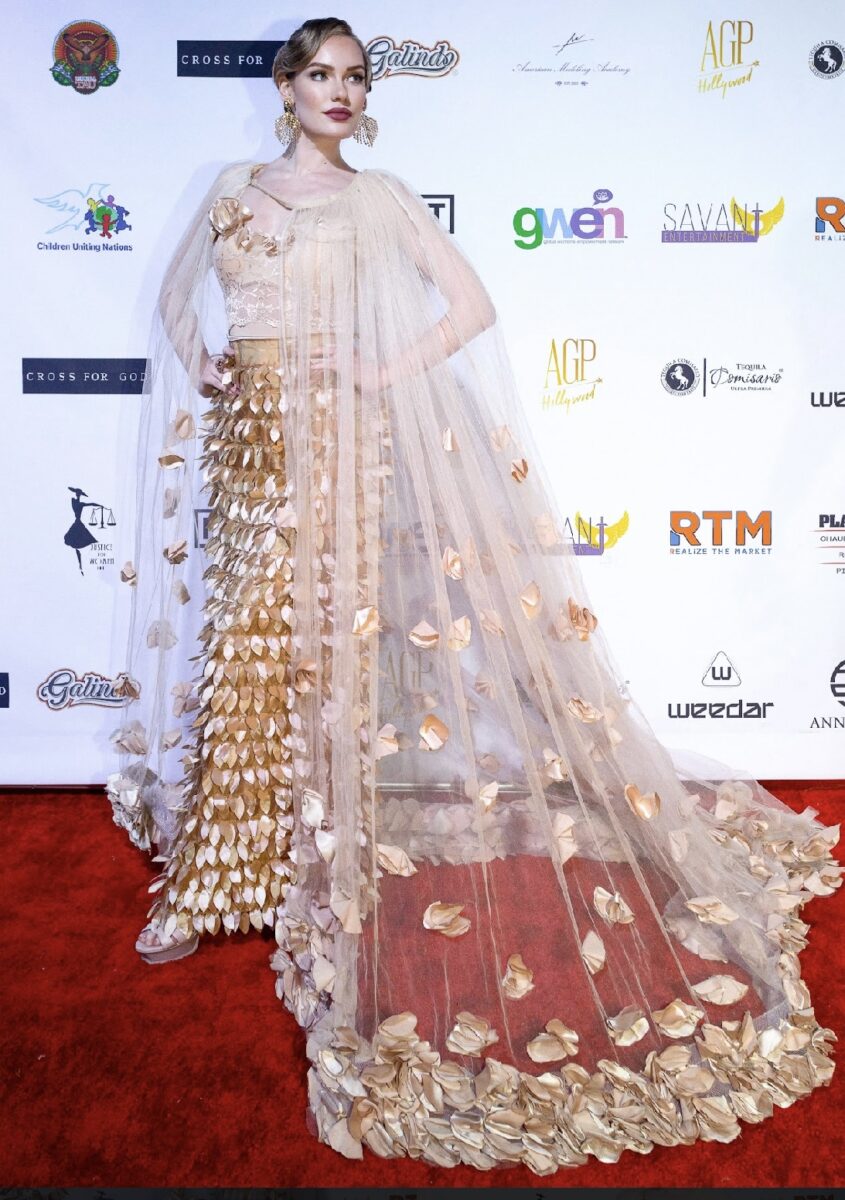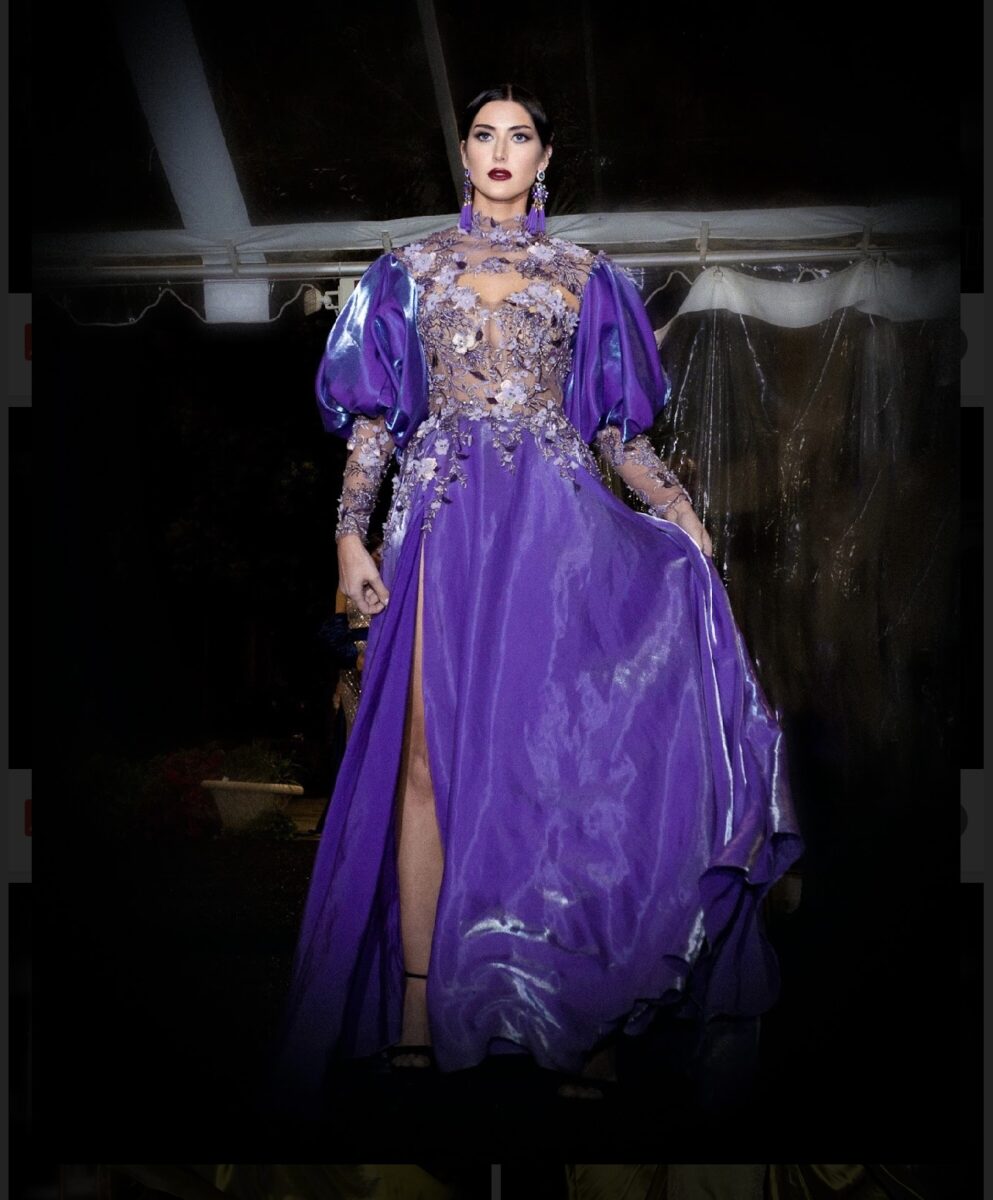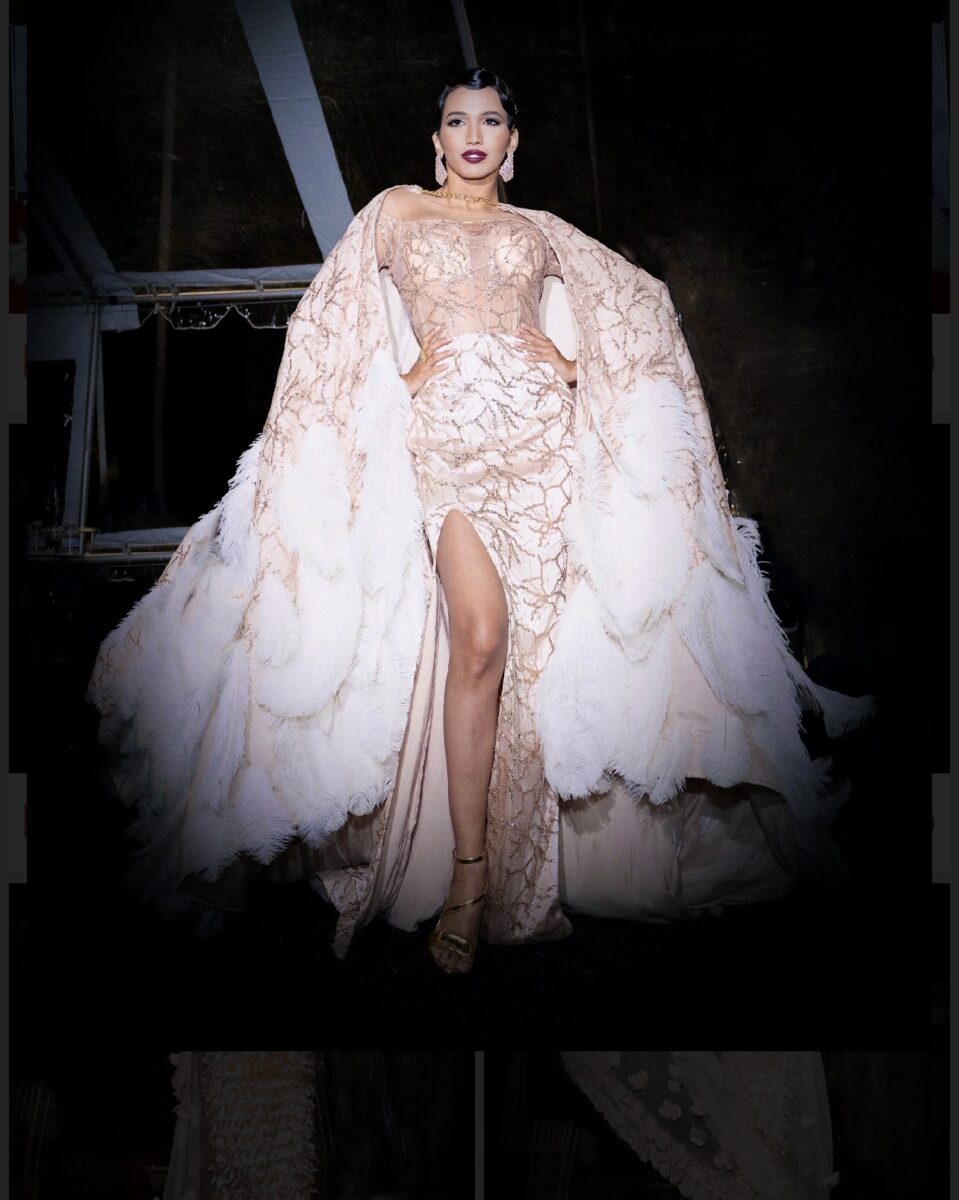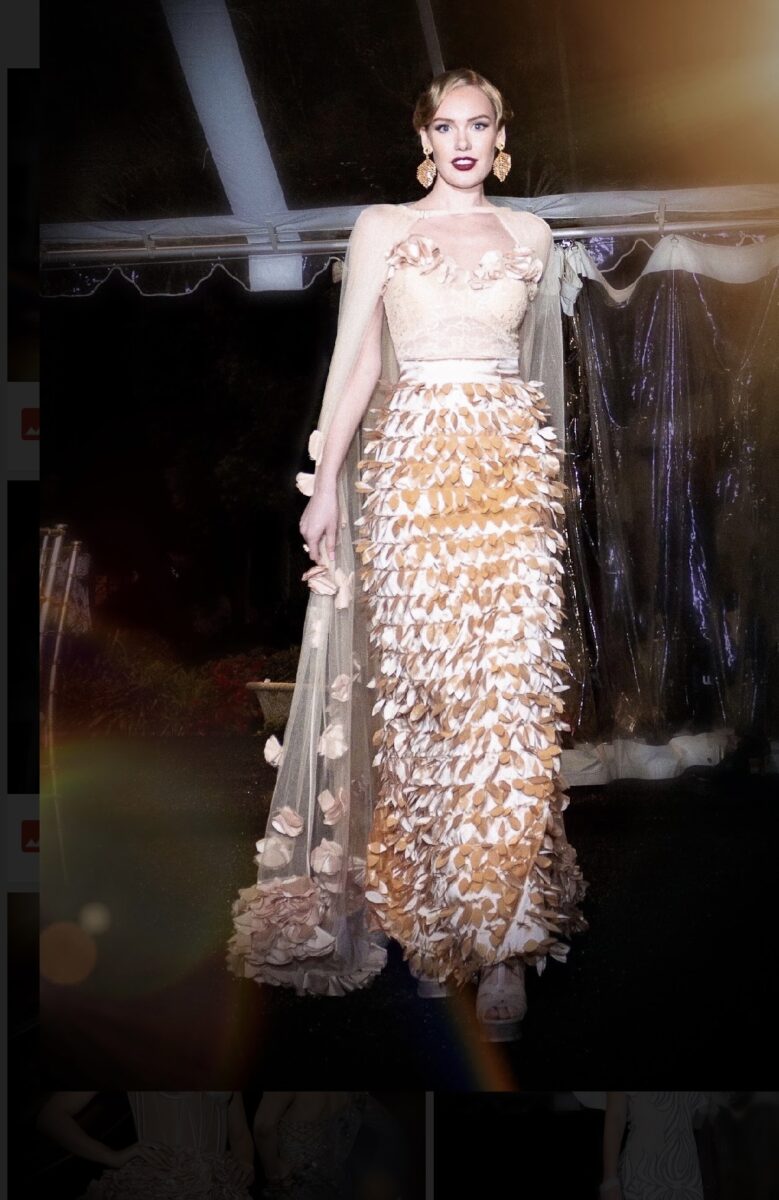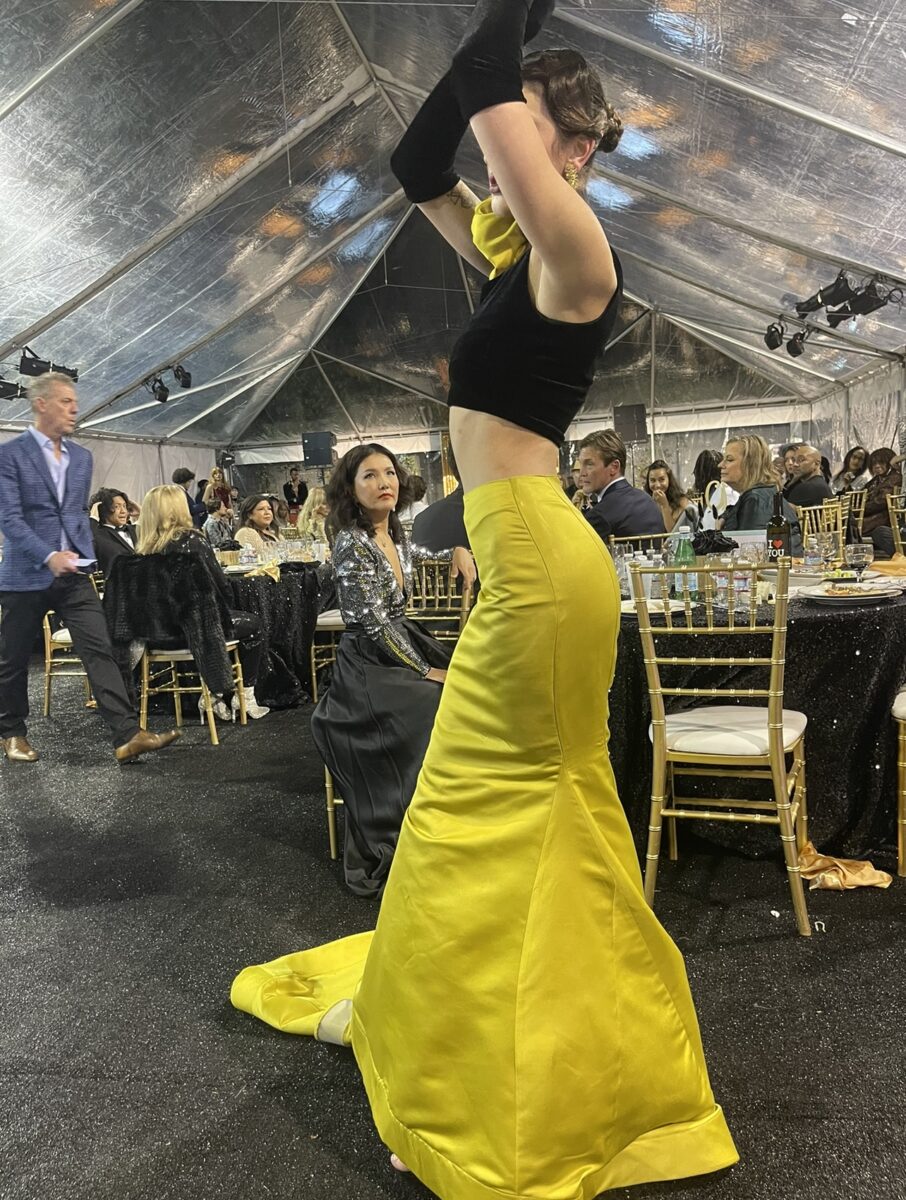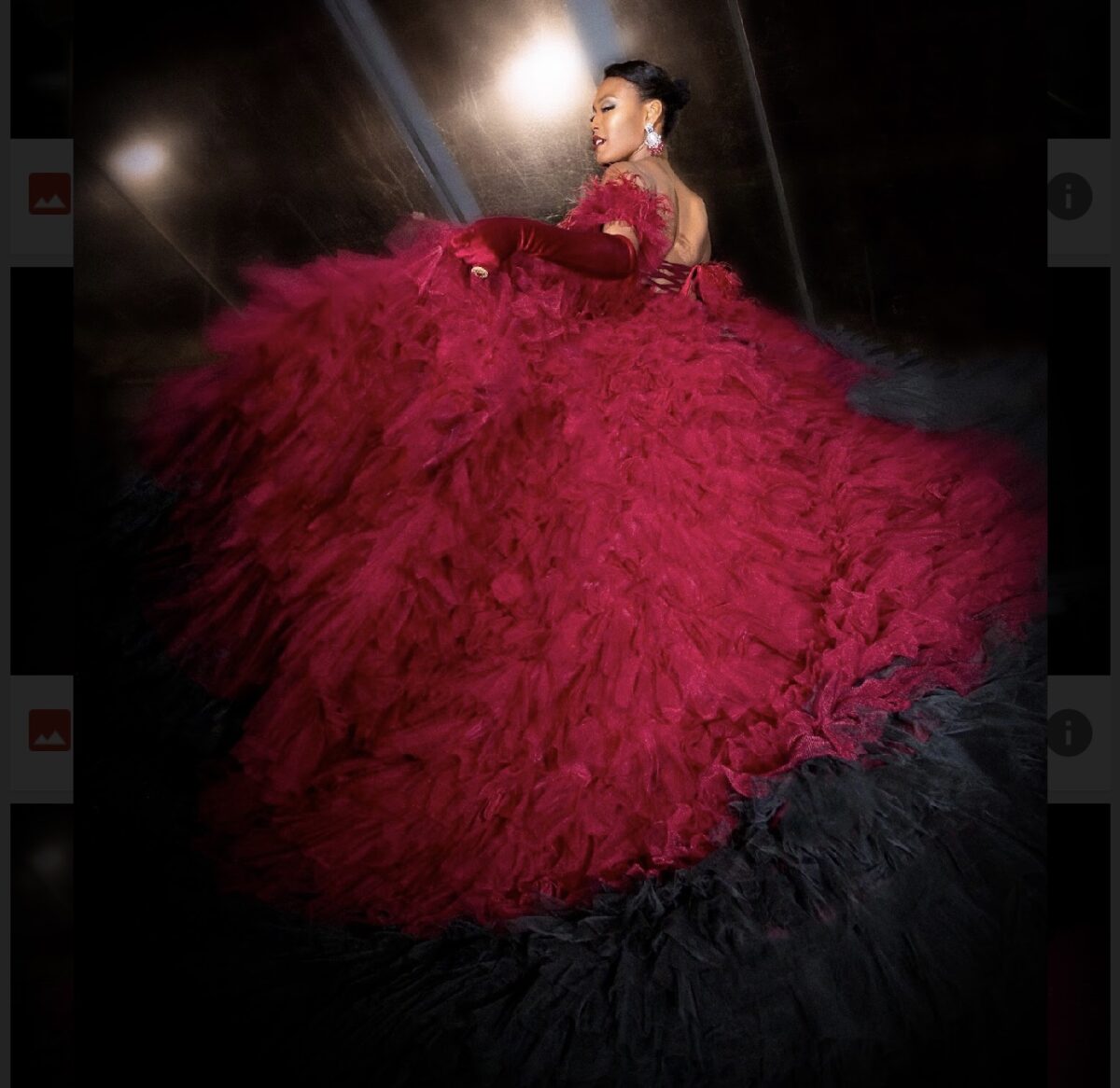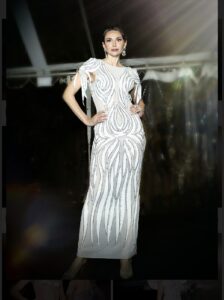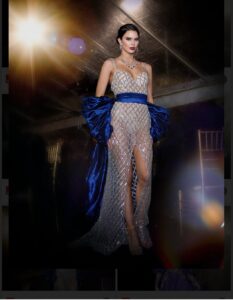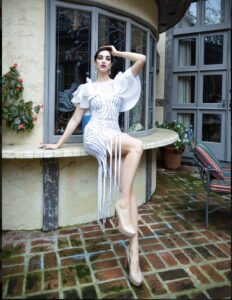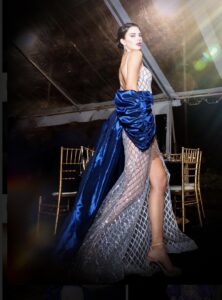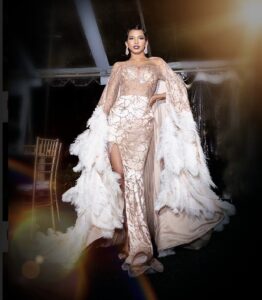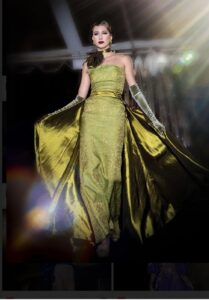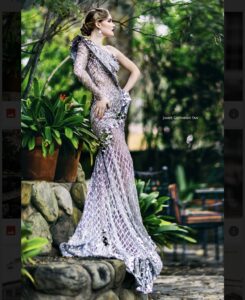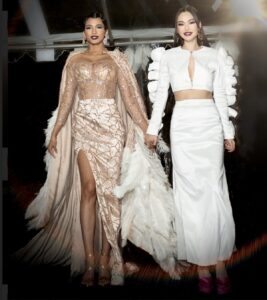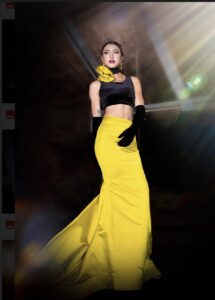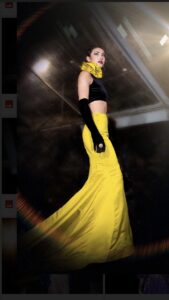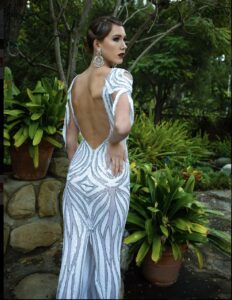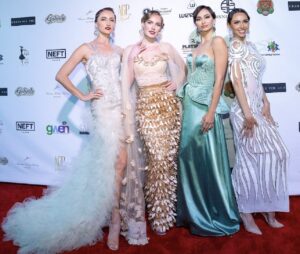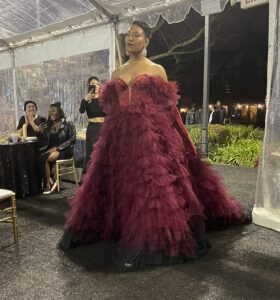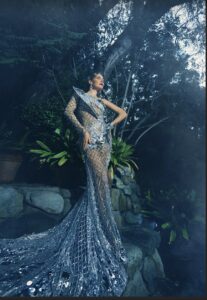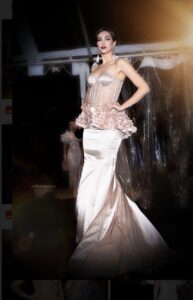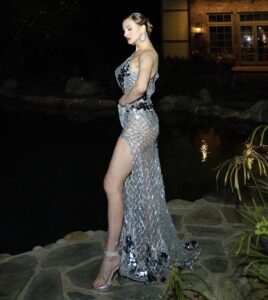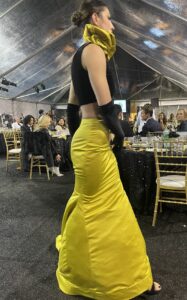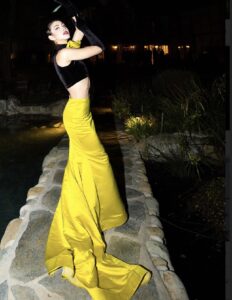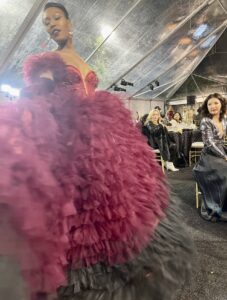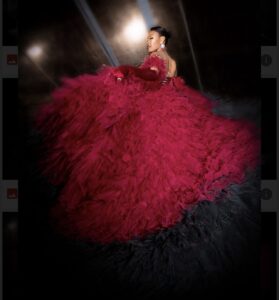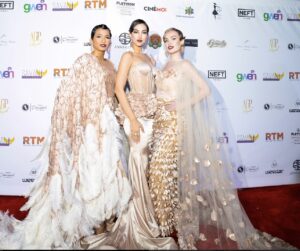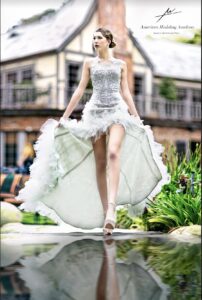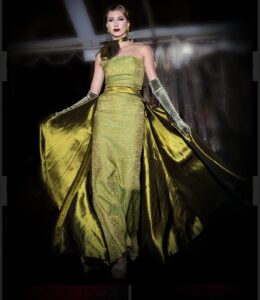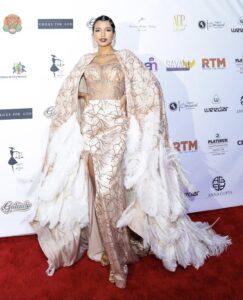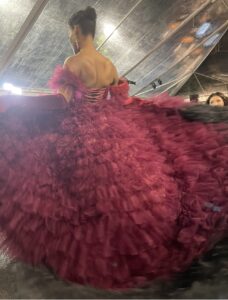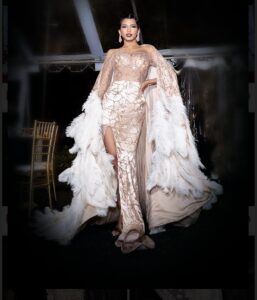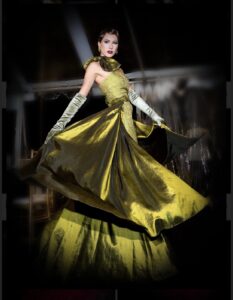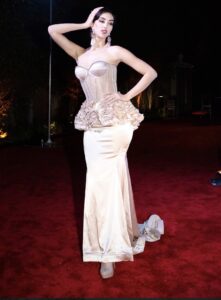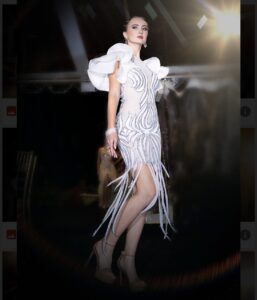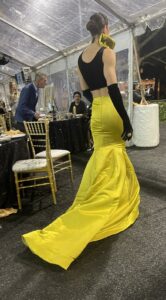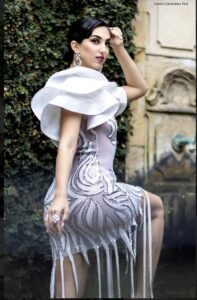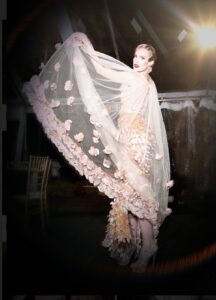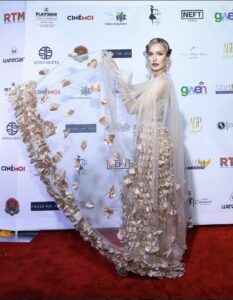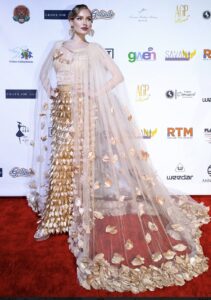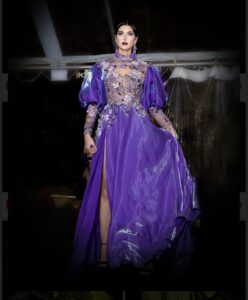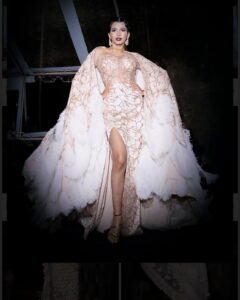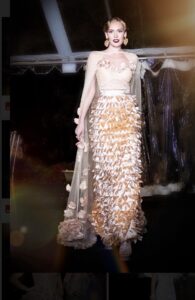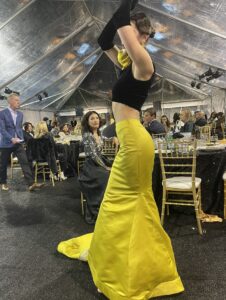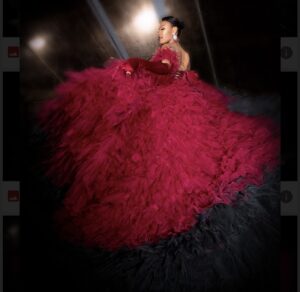 On Sunday, March 12, 2023, FVM Global attended an Oscar viewing party at the Warner Brothers Estate. We attended this event because the fashion designer Anna Gupta was going to have a show and we follow Anna Gupta – for good reason!
Her brilliance was saved until the end of the ceremony, but it was more than worth the wait. Gupta never disappoints her audience with her ultra feminine and even ethereal gowns and evening dresses. Incorporating both sensuality and sensibility, her creations are classic, but in a modern way. They flow freely and they give one the feeling of being a princess.
As the music commenced, the first model dramatically entered, setting the stage for a remarkable presentation. The models were well rehearsed by model coach D' Jesus Trujillo, and they all displayed that "walk" – the walk of allure!
The viewer was immediately immersed in a glamorous and glorious sea of tulle, silk, satin, organza, and velvet. The first gown to emerge, in gold satin and glitter lace, was a thrilling throwback to Hollywood's Golden era, and its dramatic presence was heightened by an accompanying cape from the same material, with trailing ostrich feathers for effect.
Following quickly came another blockbuster design, a silver sequined gown backed with a huge blue bow which segued artfully to sleeves and a waist tie. The bow was of such proportions that it made the outfit look like a gigantic gift to both the wearer and the observer.
As one stunning gown after another pranced out, it was hard to pick standouts, but an elegant ensemble consisting of a long yellow Charmeuse satin skirt and train contrasted with a black top and gloves was an eye-catcher.
Another FVM favorite was a spectacular fitted beige satin gown replete with a strapless corset and train as well as a lush waist band of rosettes. Indeed, corsets and trains, both Gupta trademarks, abounded in this collection, and the corsets in particular invoked that je ne sais quoi feeling.
And the last frock to be shown, worn by premier model Jazzika Kyle, was the pièce de résistance: a voluminous tulle ball gown in striking dark red with matching gloves, feathered sleeves, a train culminating in black, and an ever so cute corset of velvet. Perfection!
Anna Gupta first entered the fashion world as a model and became a favorite of legendary international fashion designer Sue Wong. Gupta began designing herself over four years ago, and her creations are one of a kind wonders. She is now one of the only gown designers in Los Angeles, since Sue Wong left the scene five years ago. And this show proved Anna Gupta's worth! With each of her creations, Gupta transports us into the realm of the sublime. Each gown is a product of imagination in design and diligence in execution.
Ms. Gupta had this to say to FVM: "I love creating women's wear and I love when women feel confident while wearing my designs, because that is of the utmost importance to me. I truly enjoy all of the creative, artistic, and technical aspects of designing clothing, and I strive to make my collections timeless. Although I definitely follow fashion movements, I follow my spirit and intuition in creating my designs and search for femininity and elegance beyond the norms. That is what I am all about!"
Thank you photographers: Jamie Lim, and Jac Wong,  and James Giovanni Pan