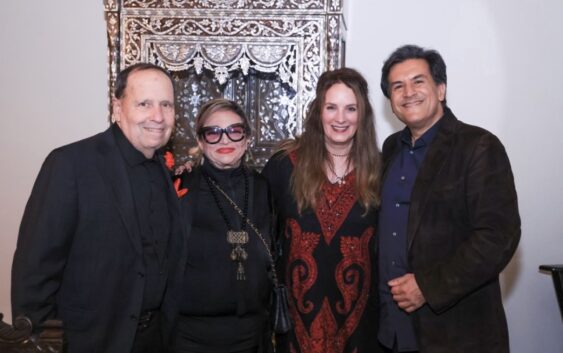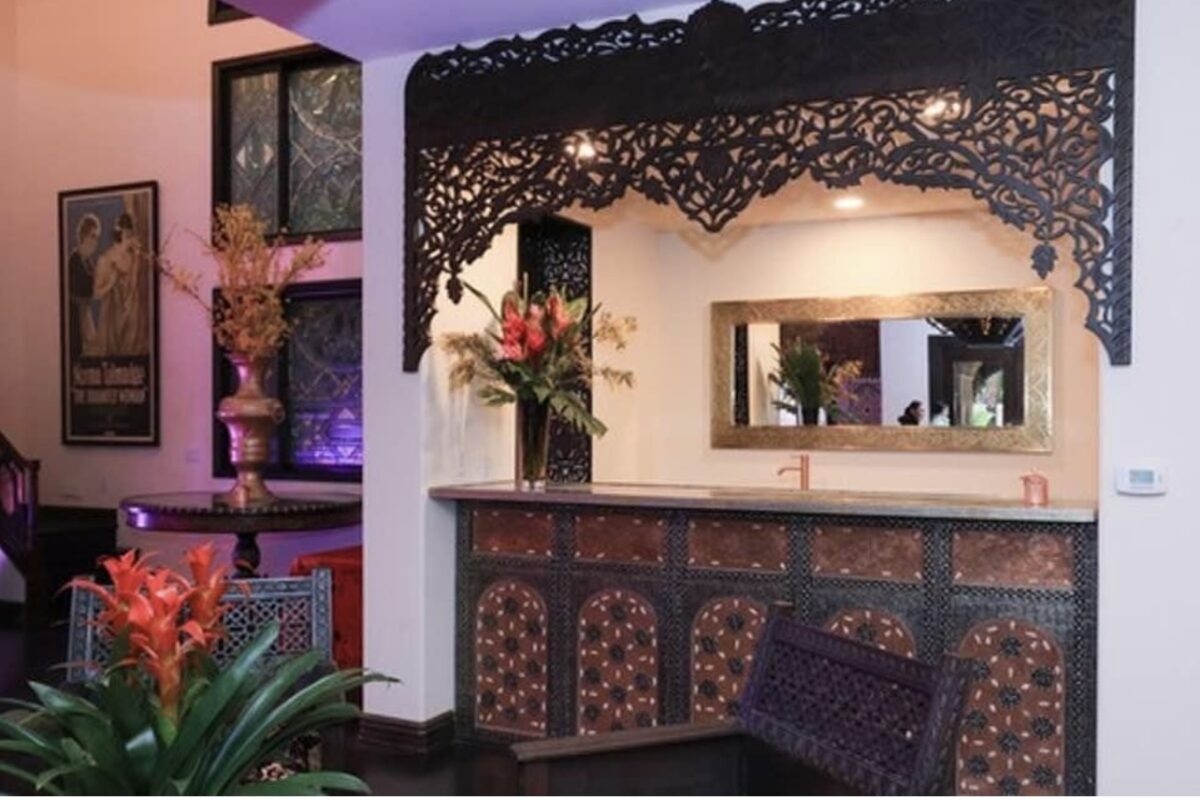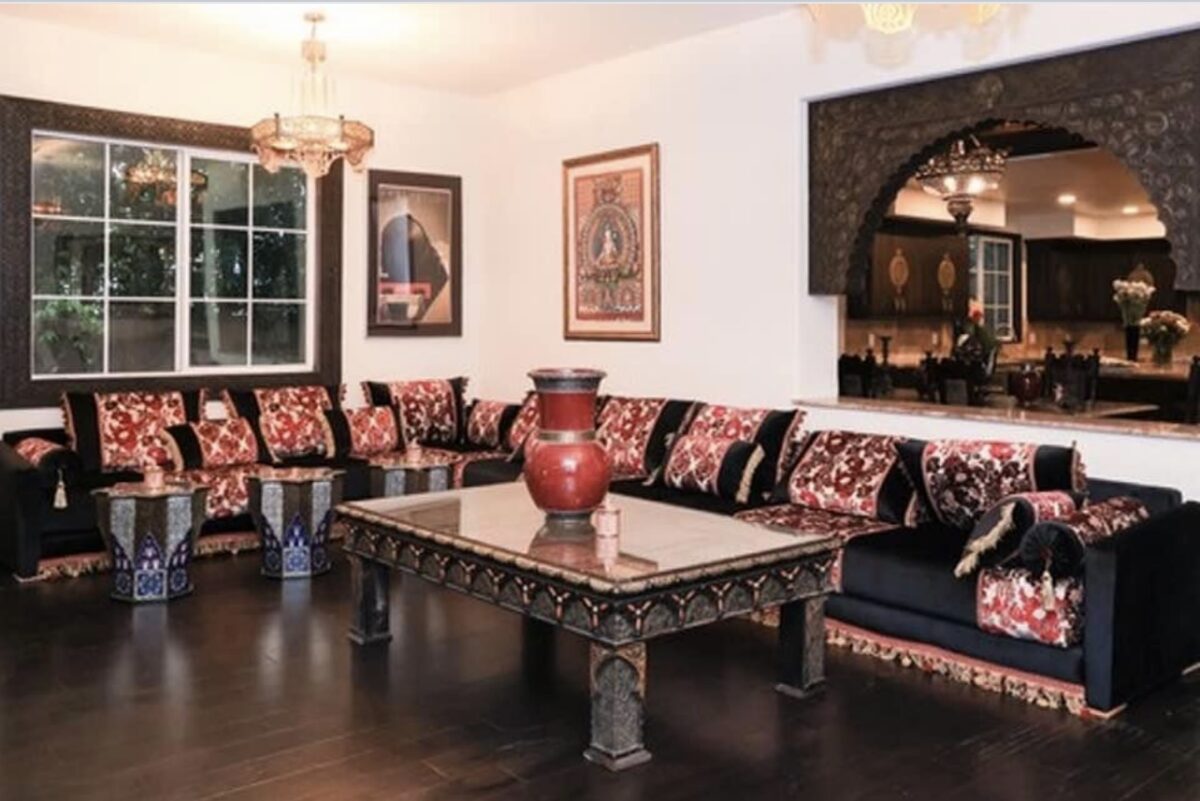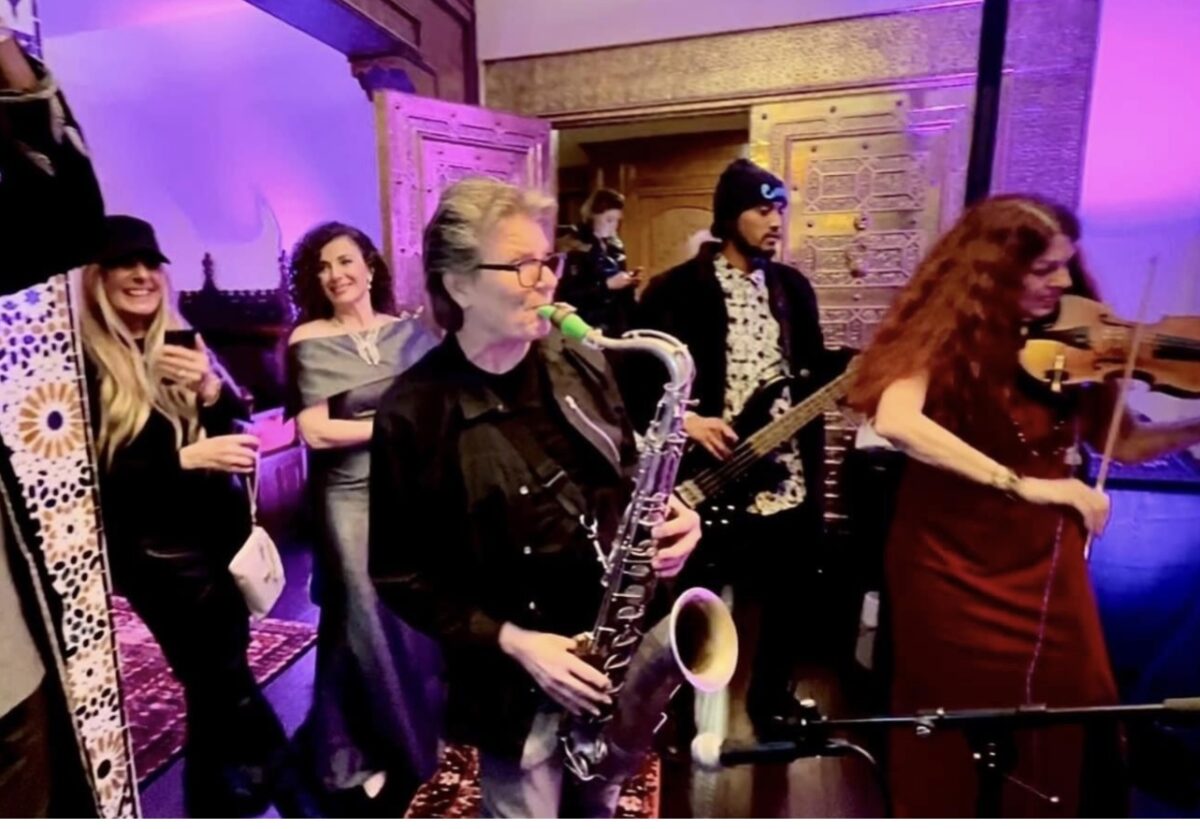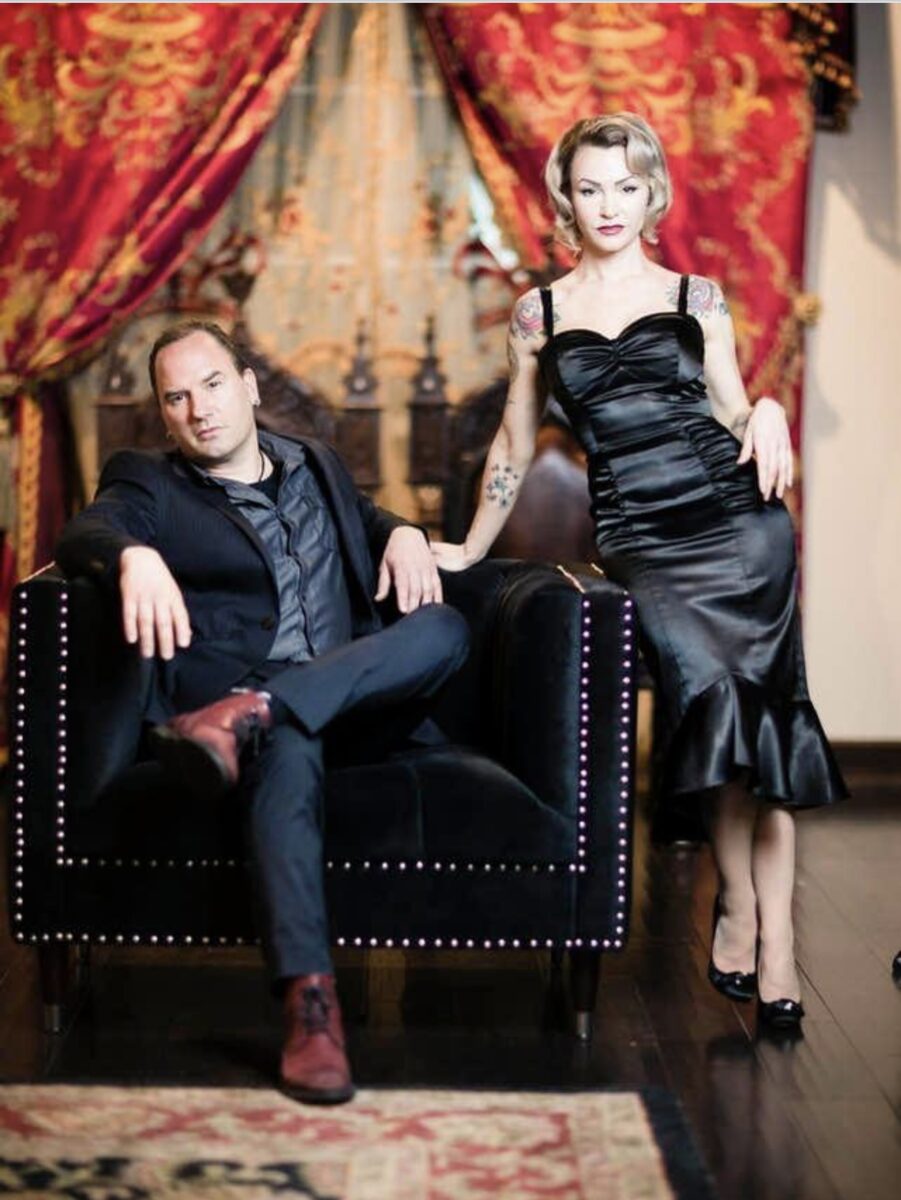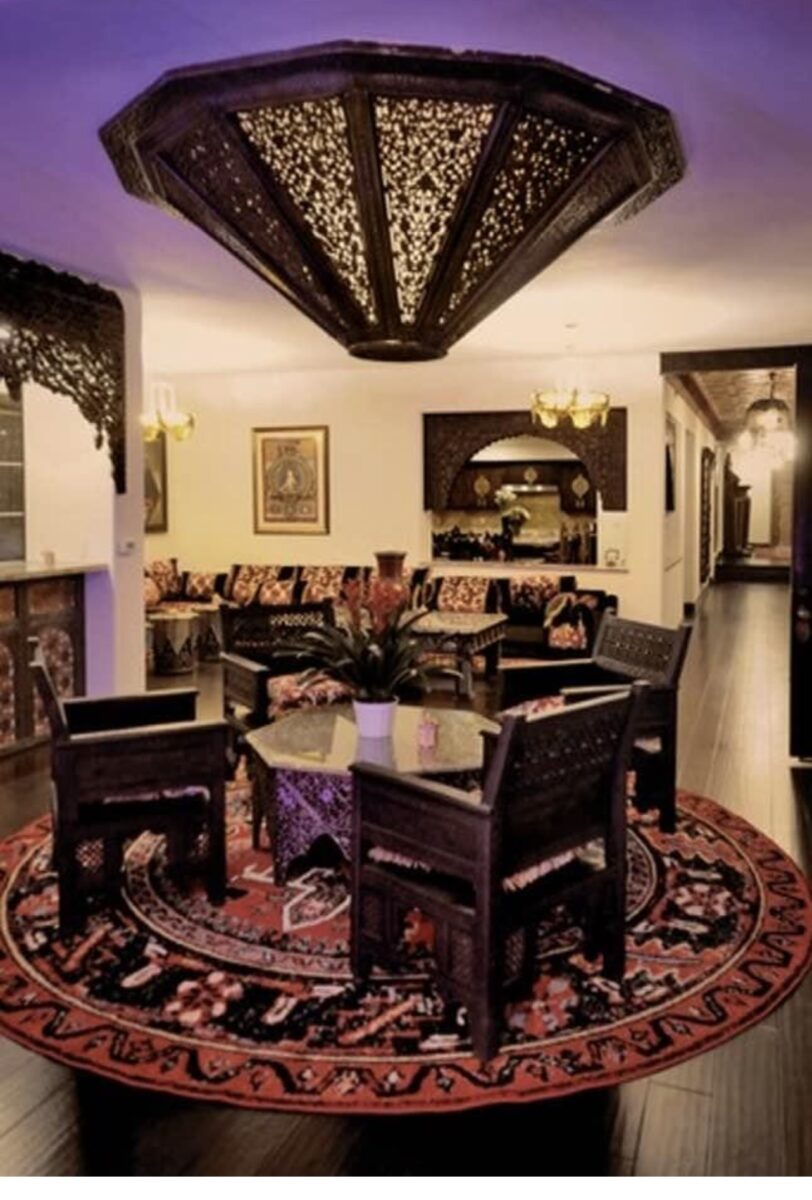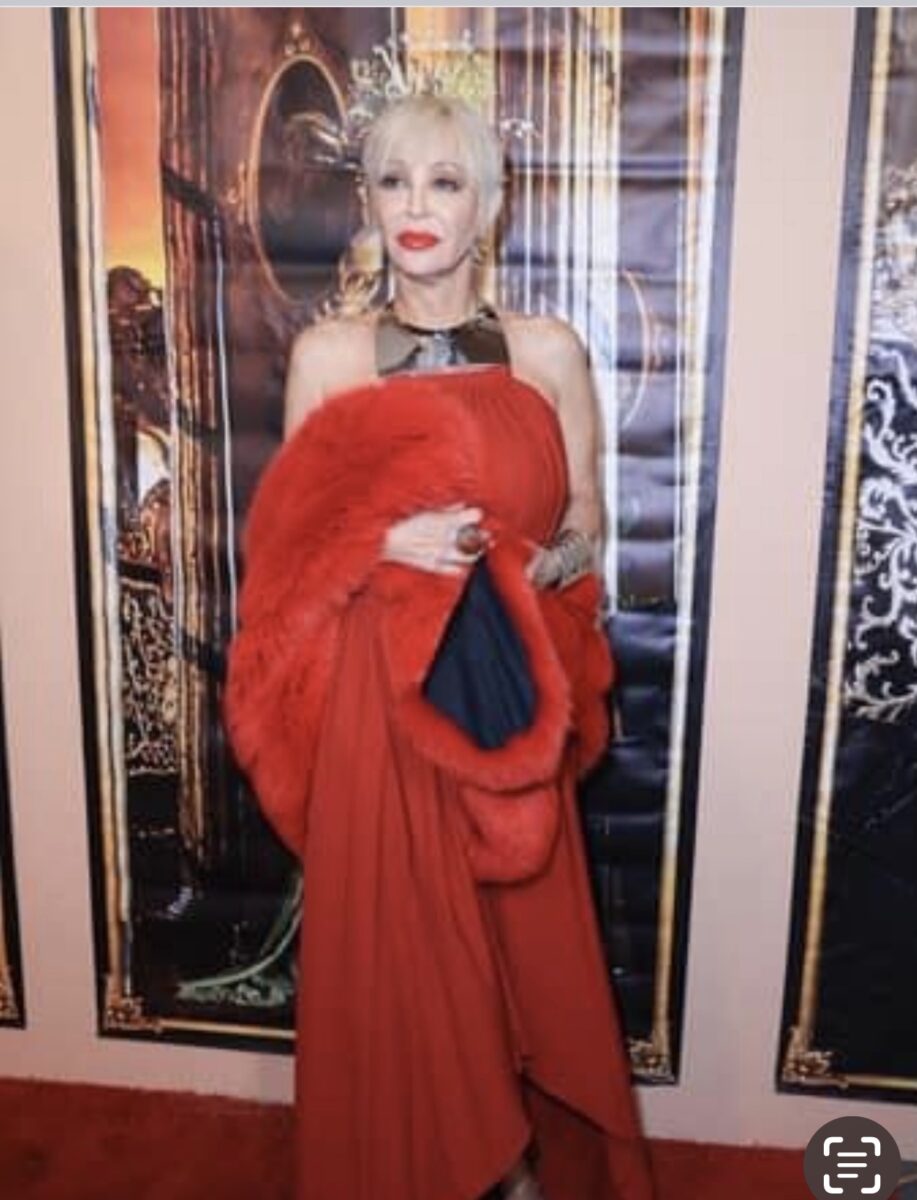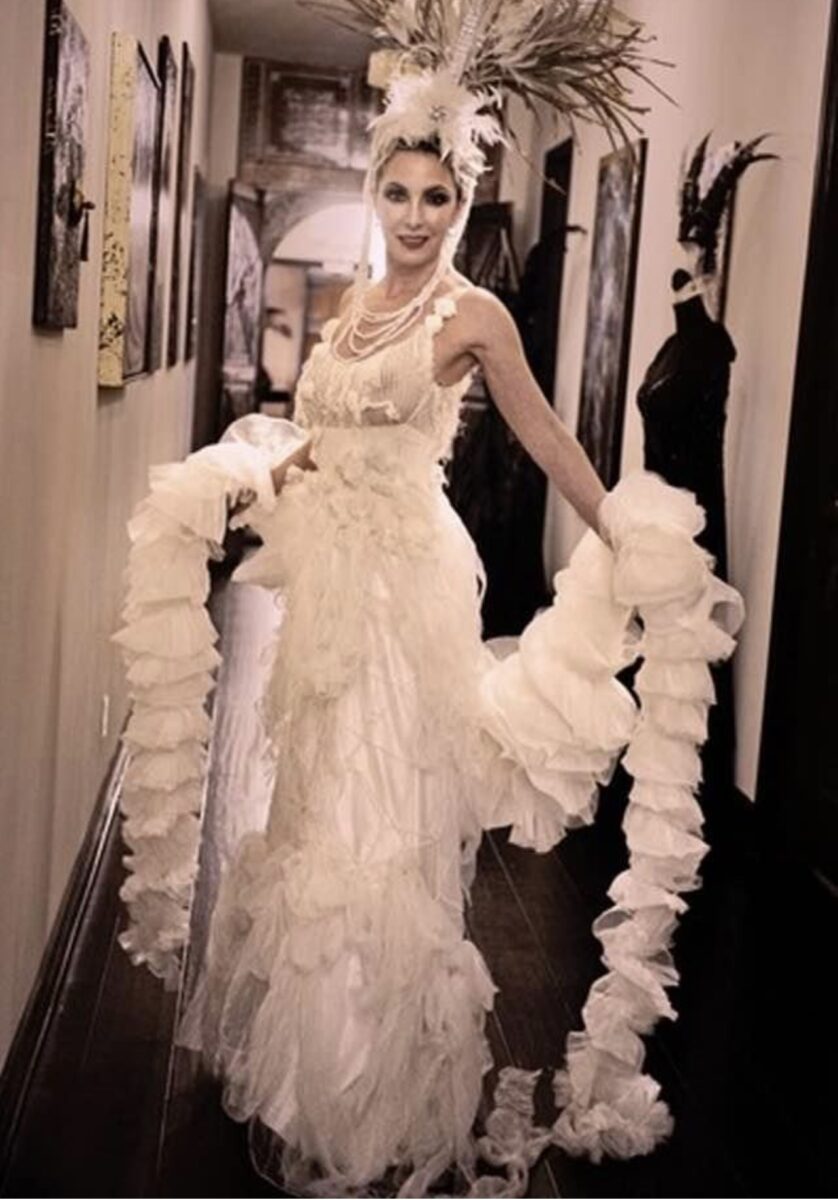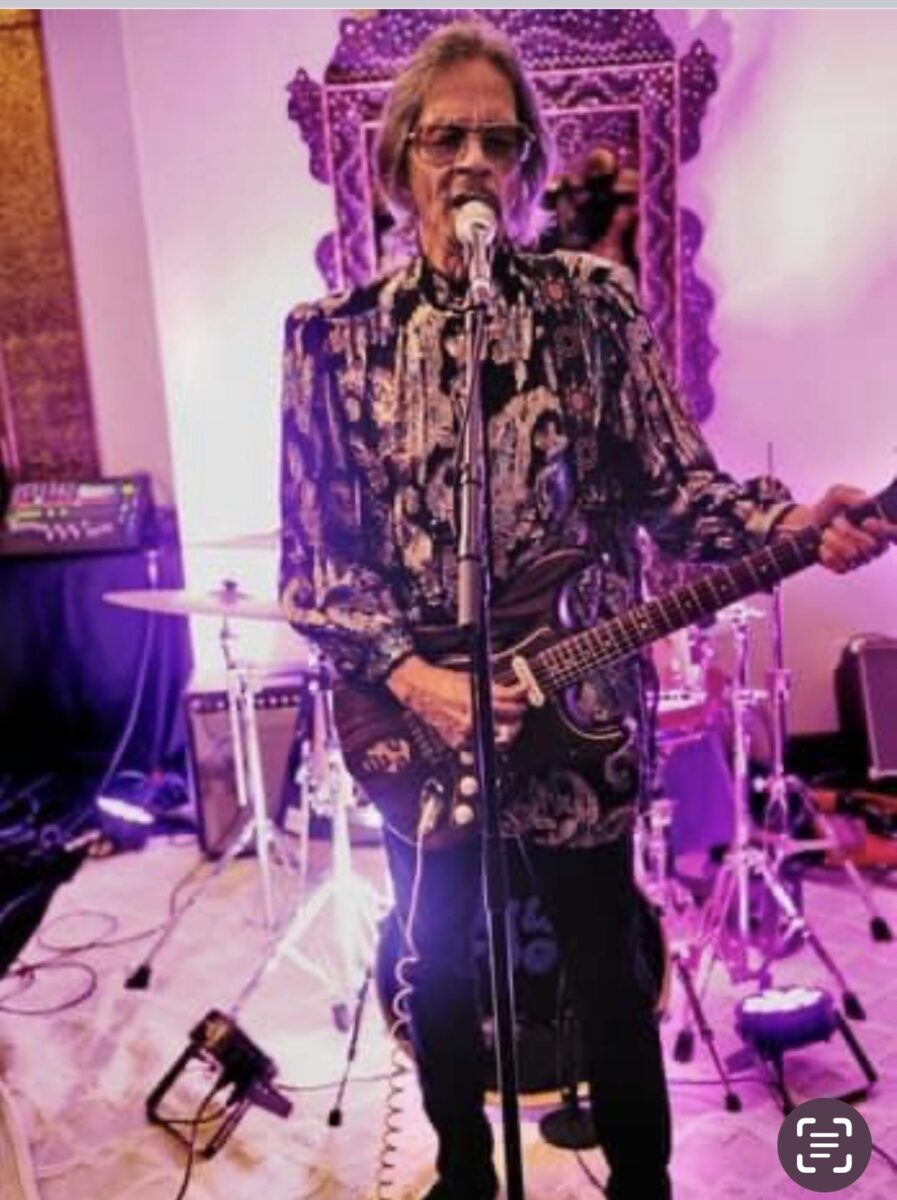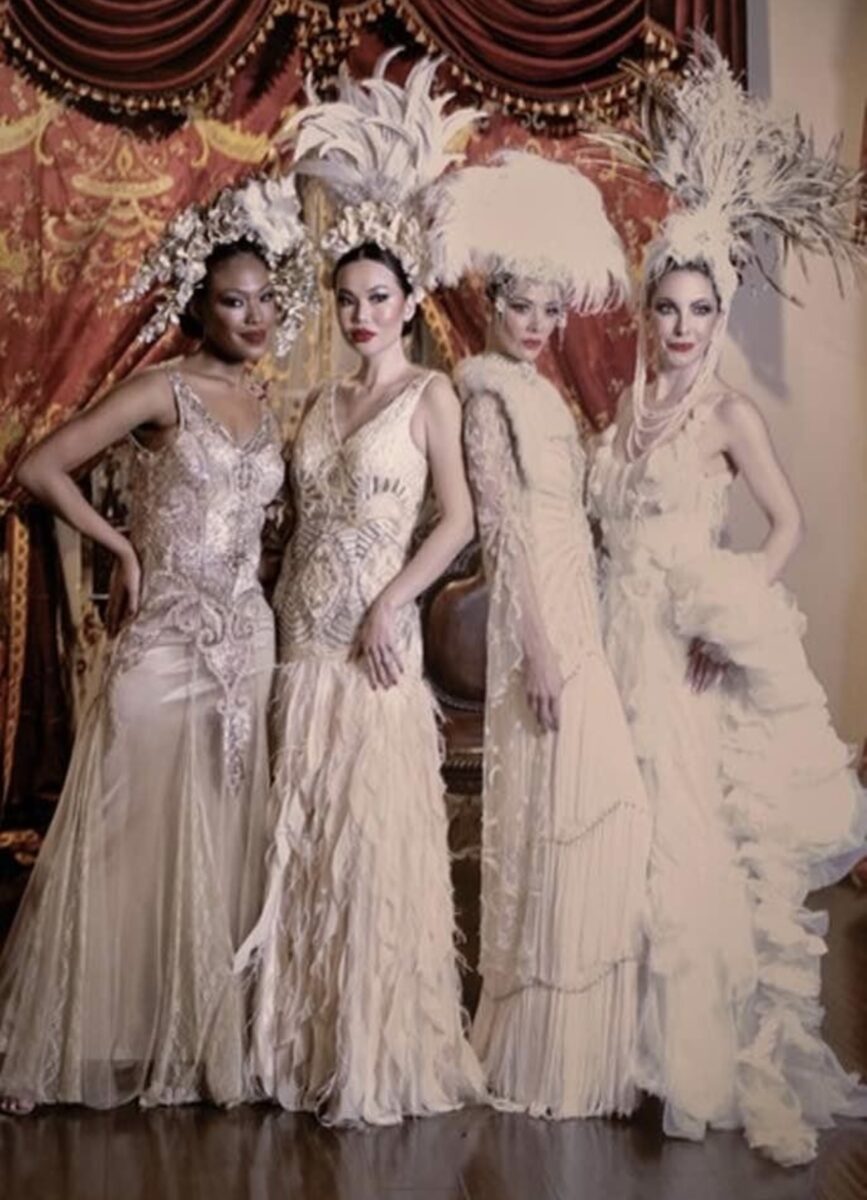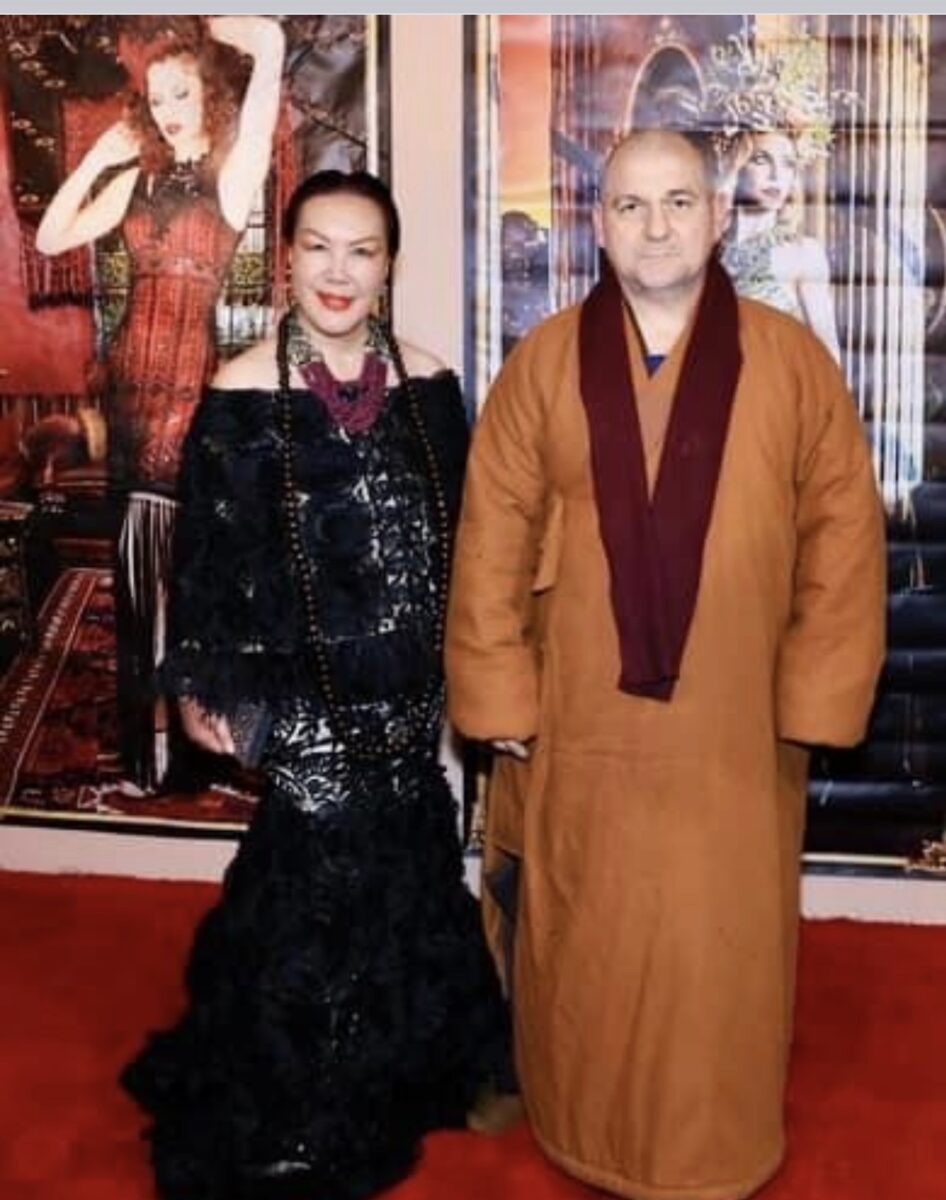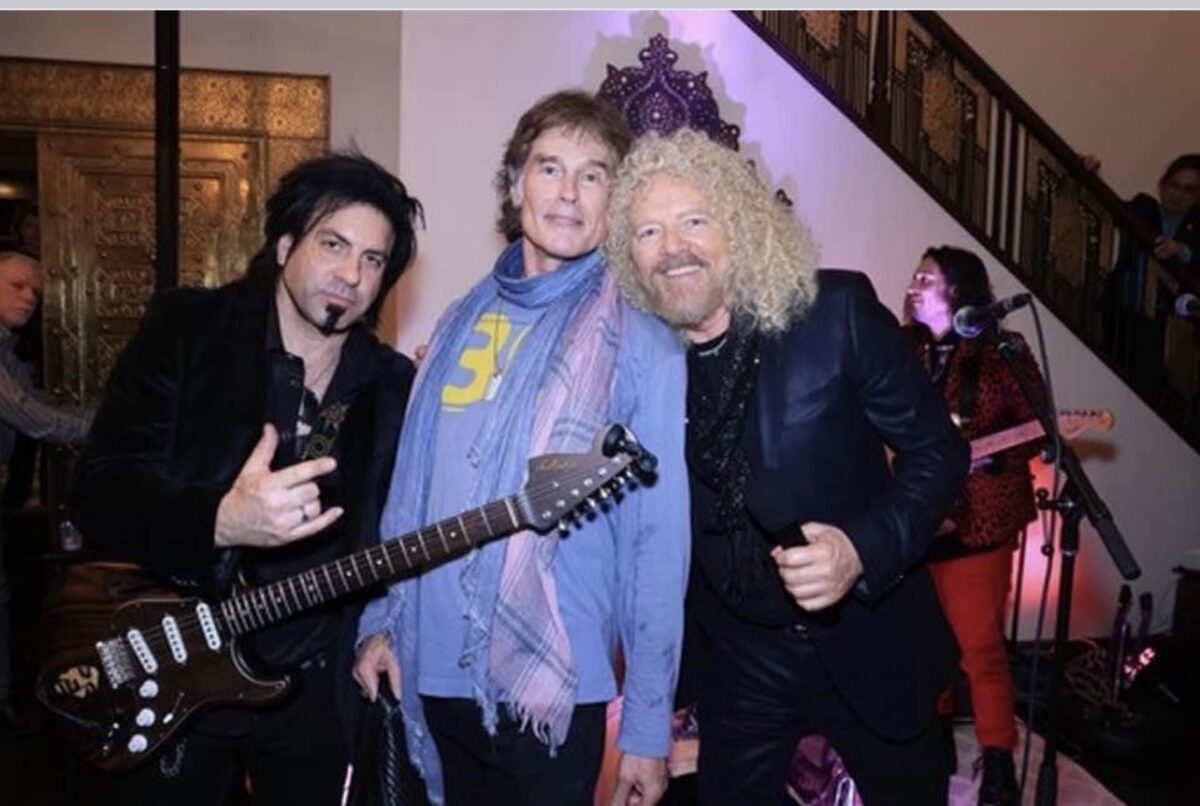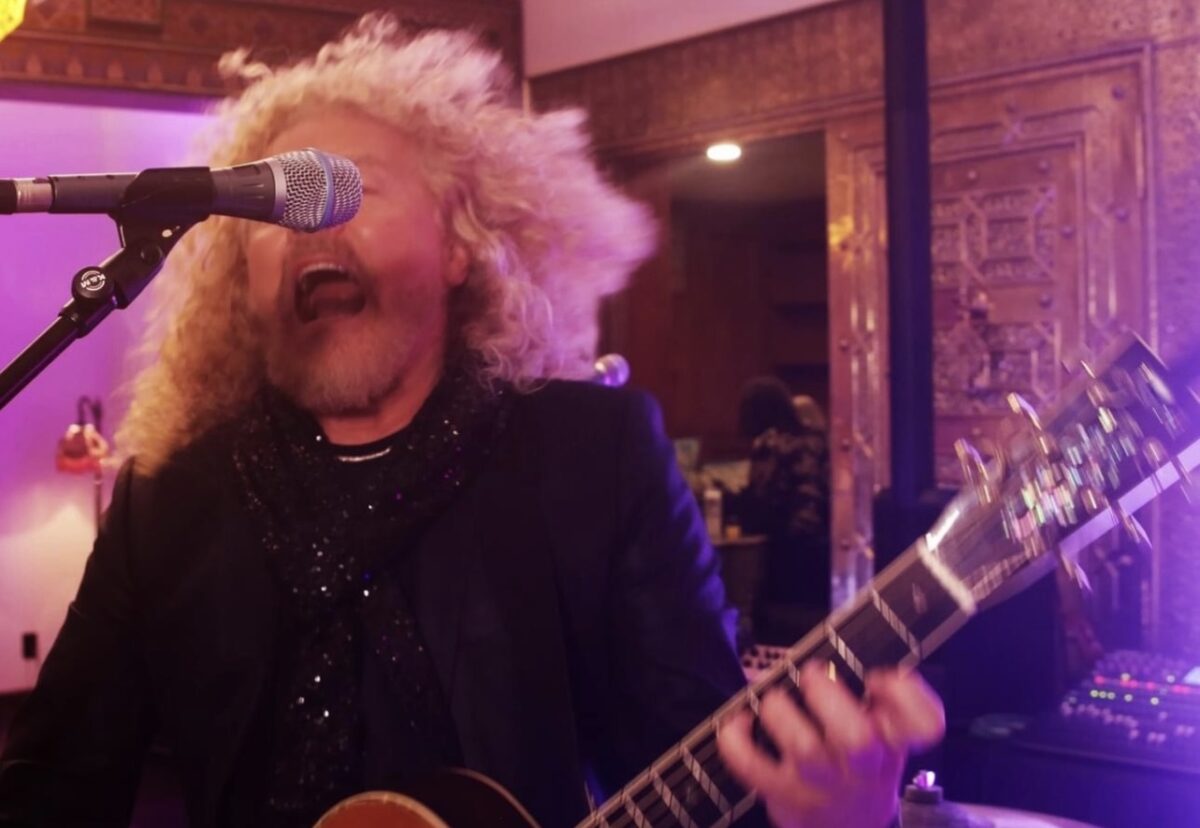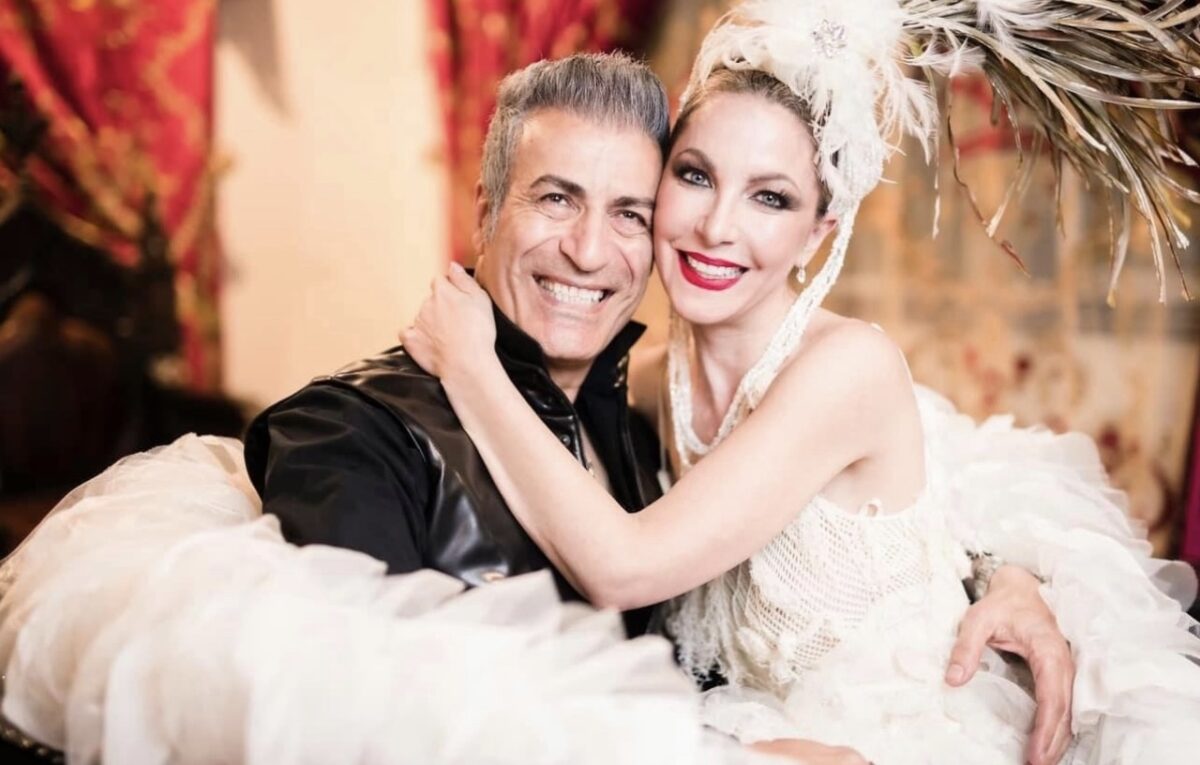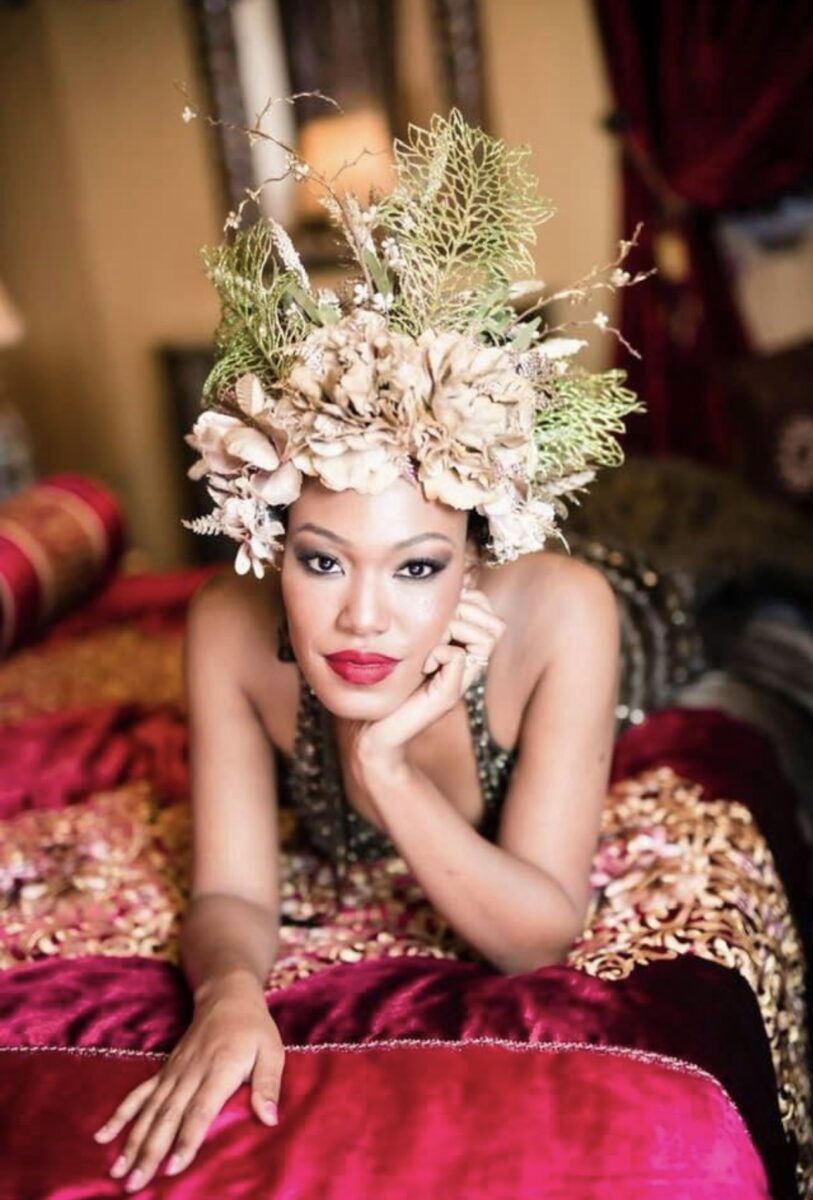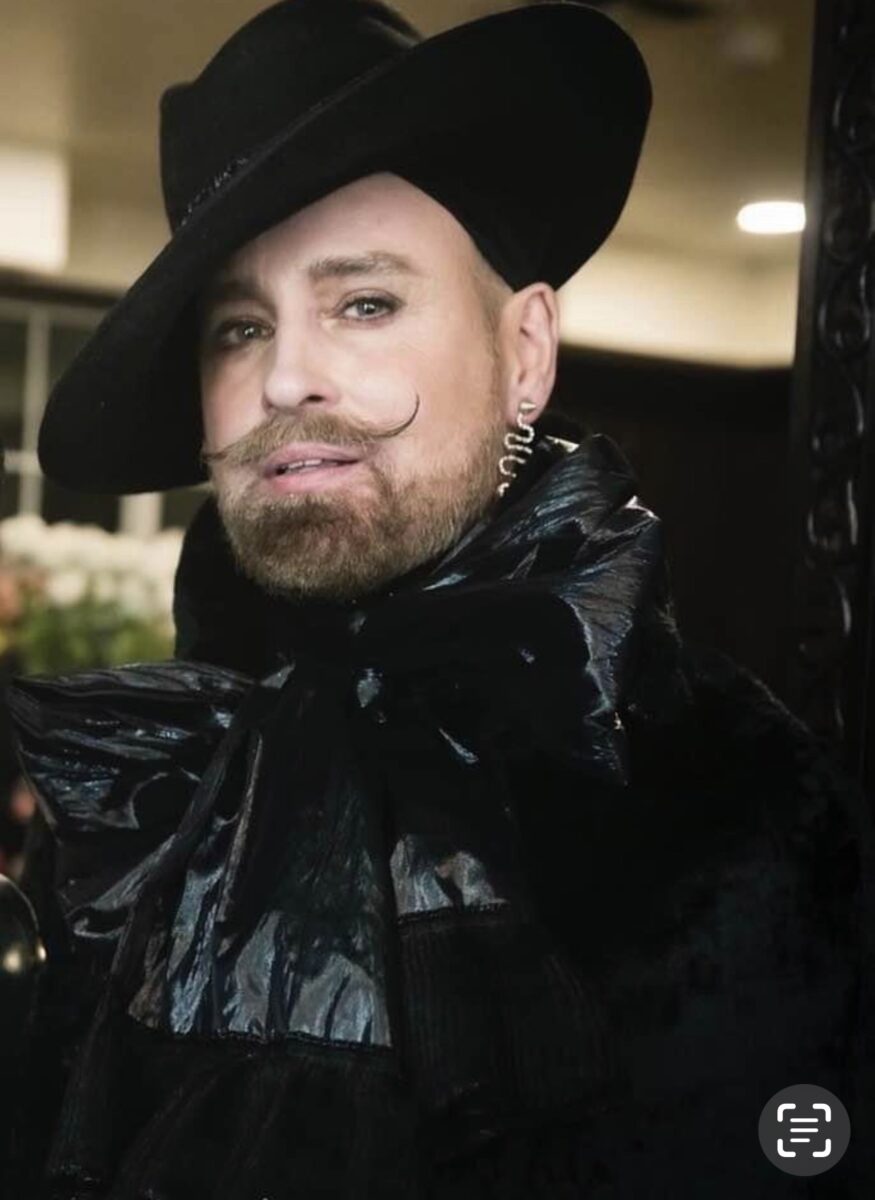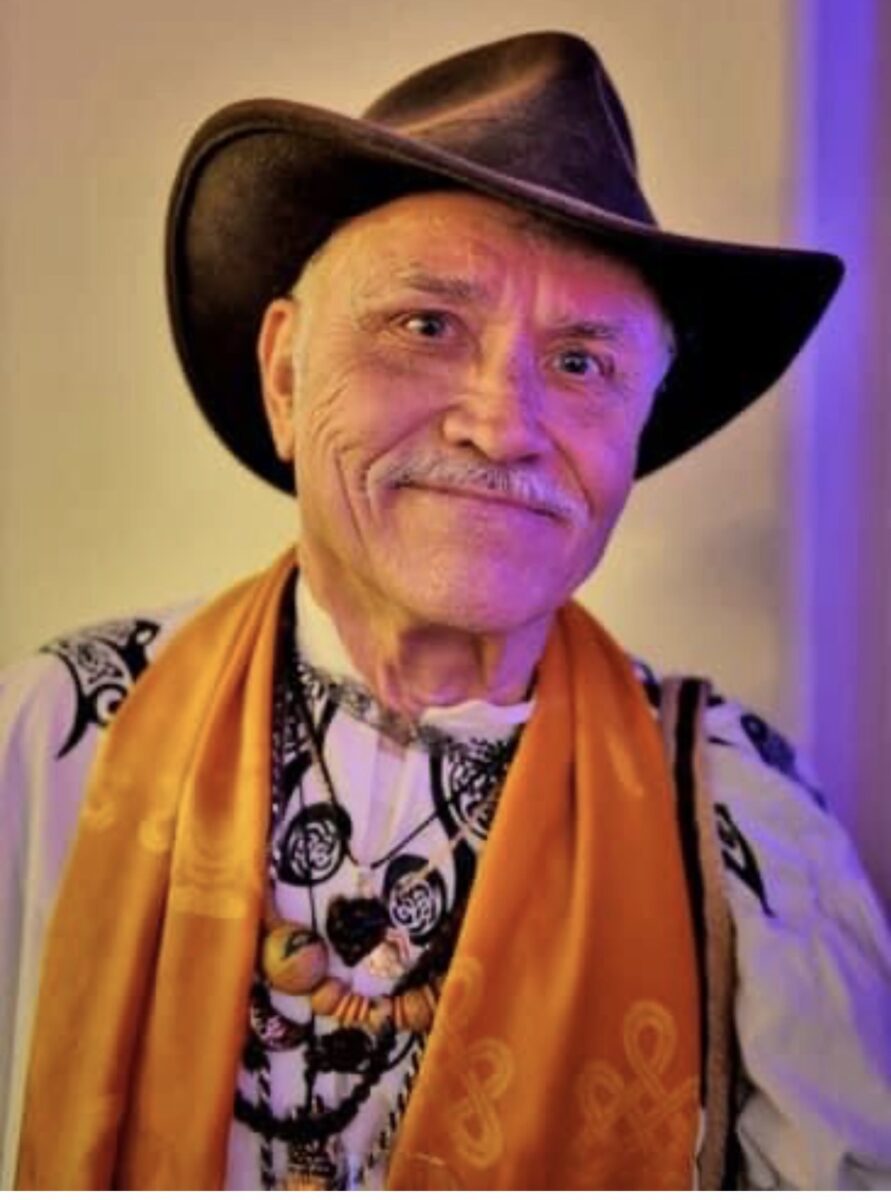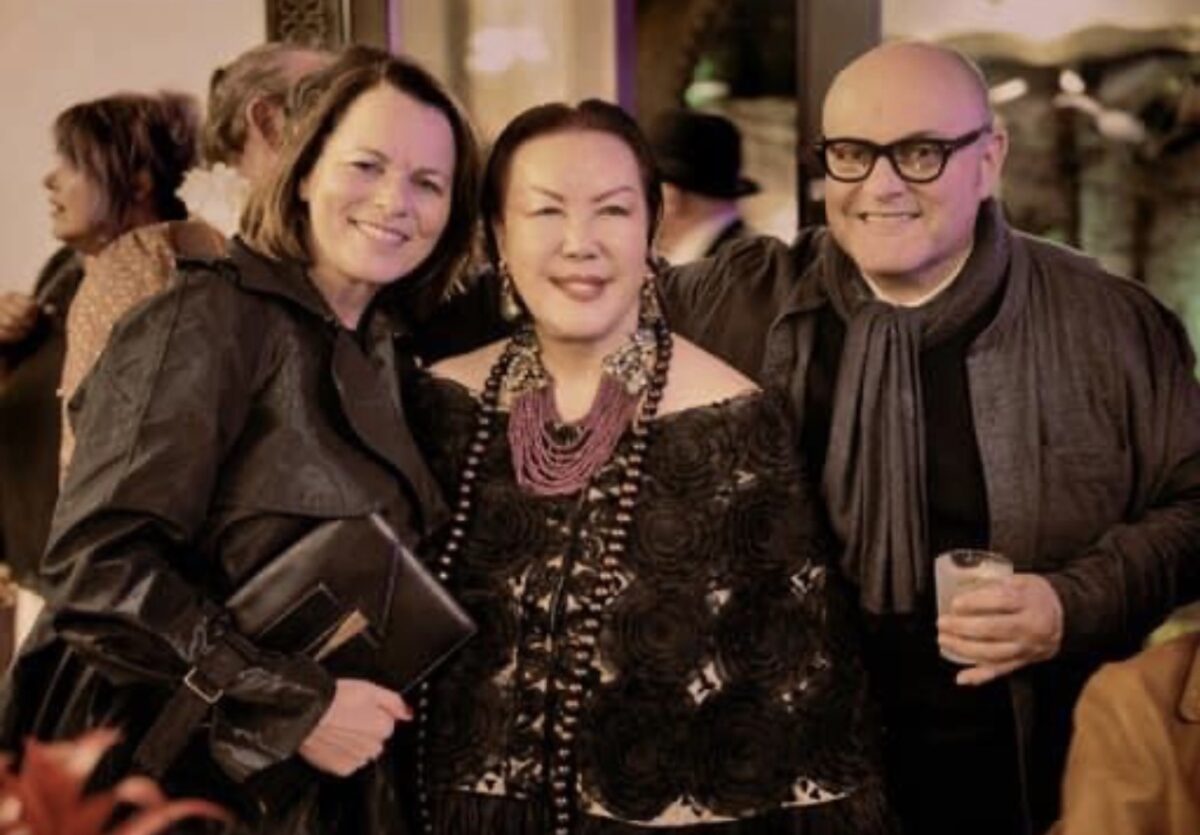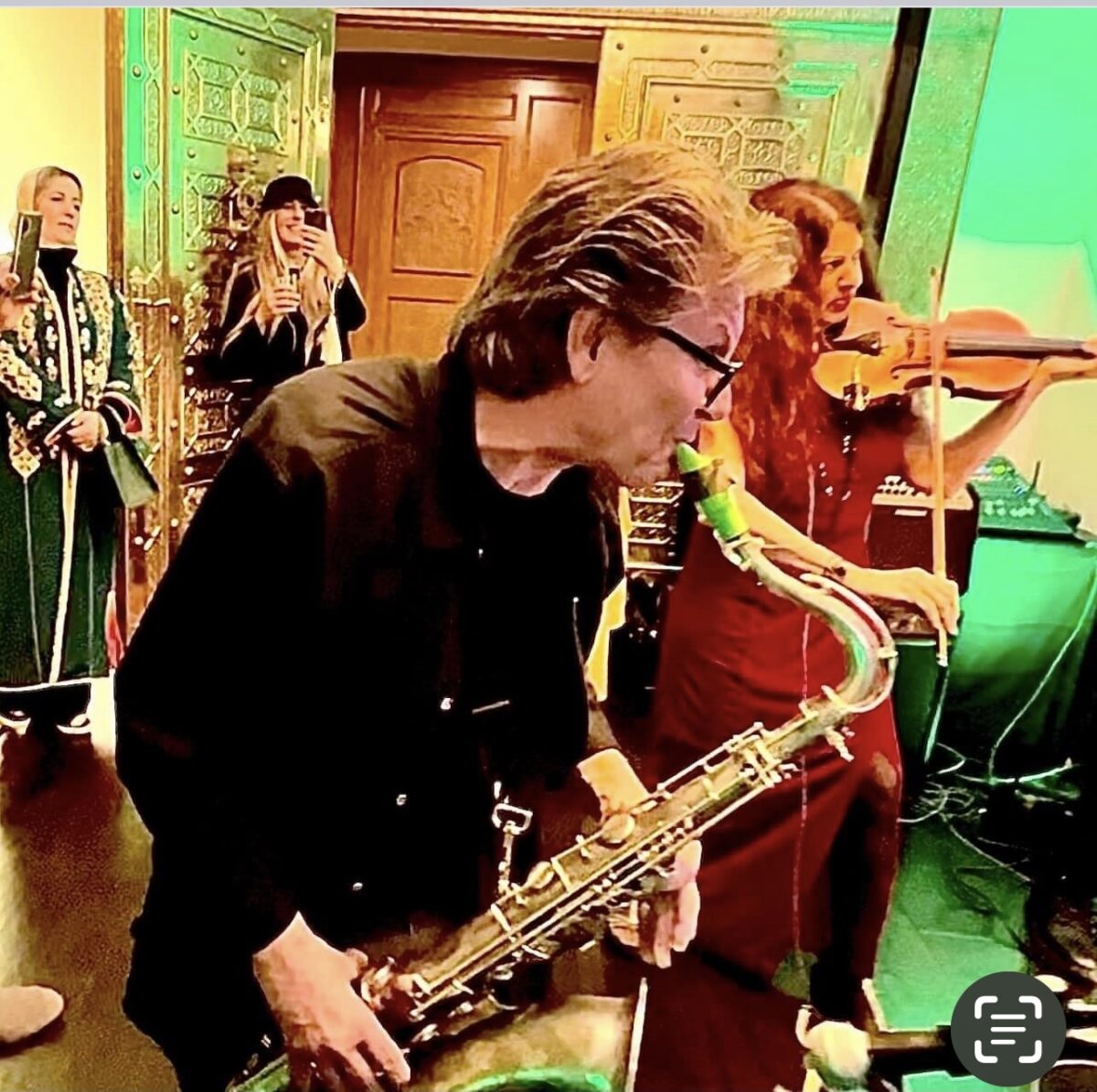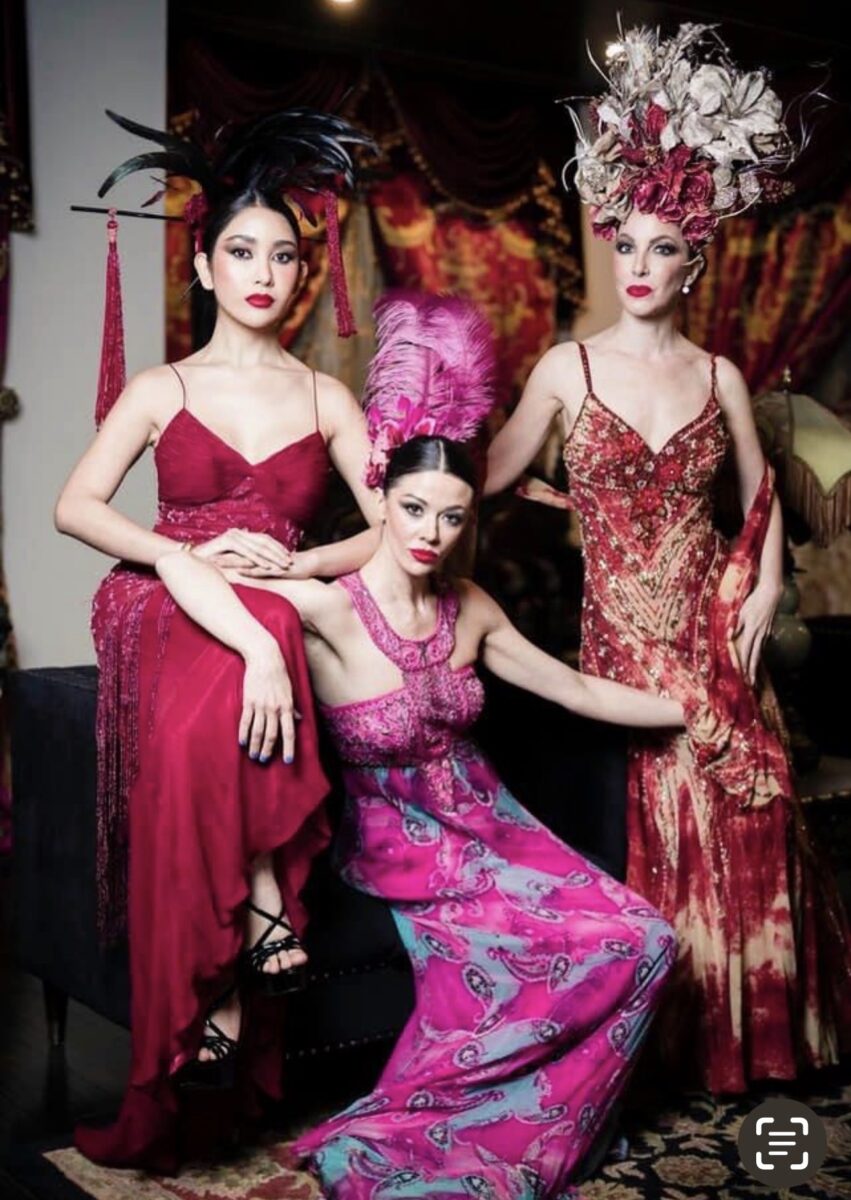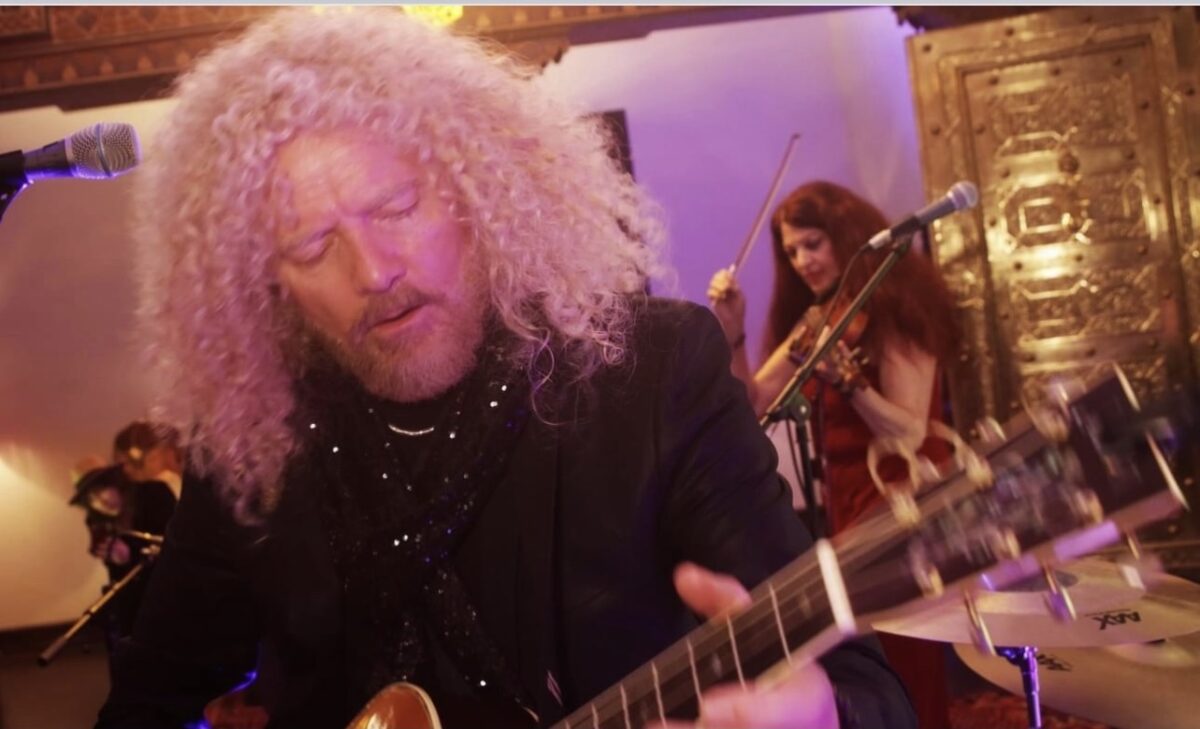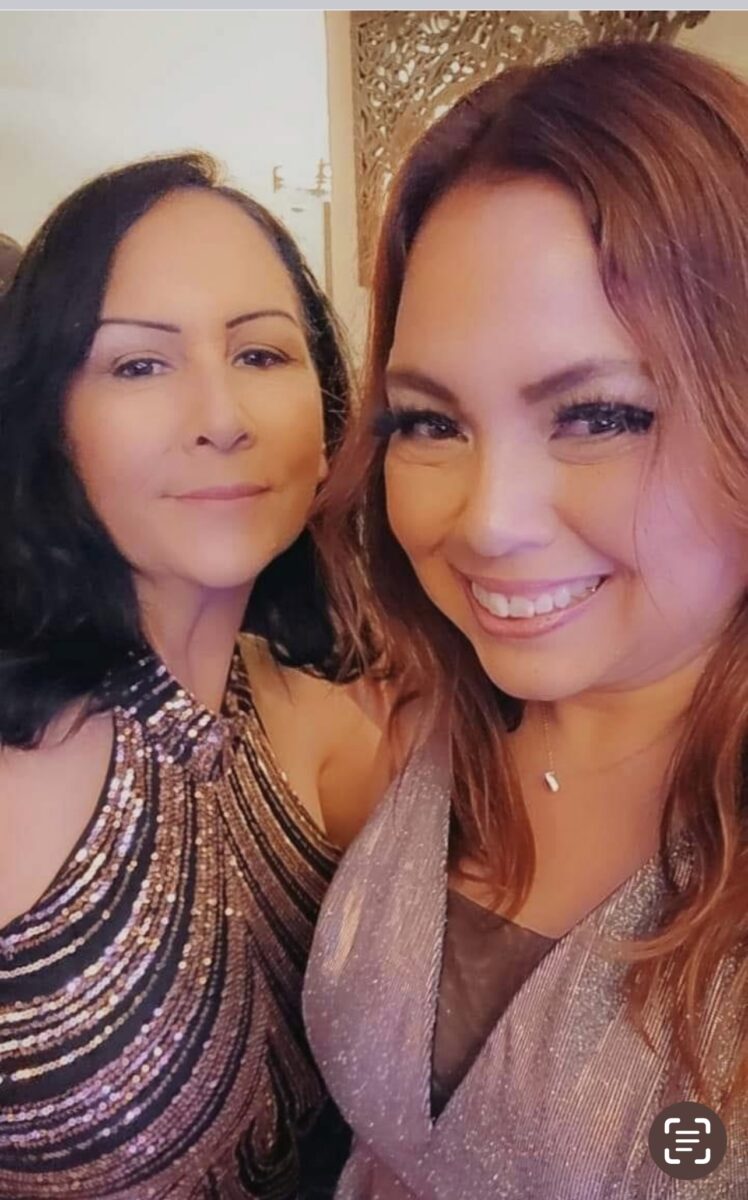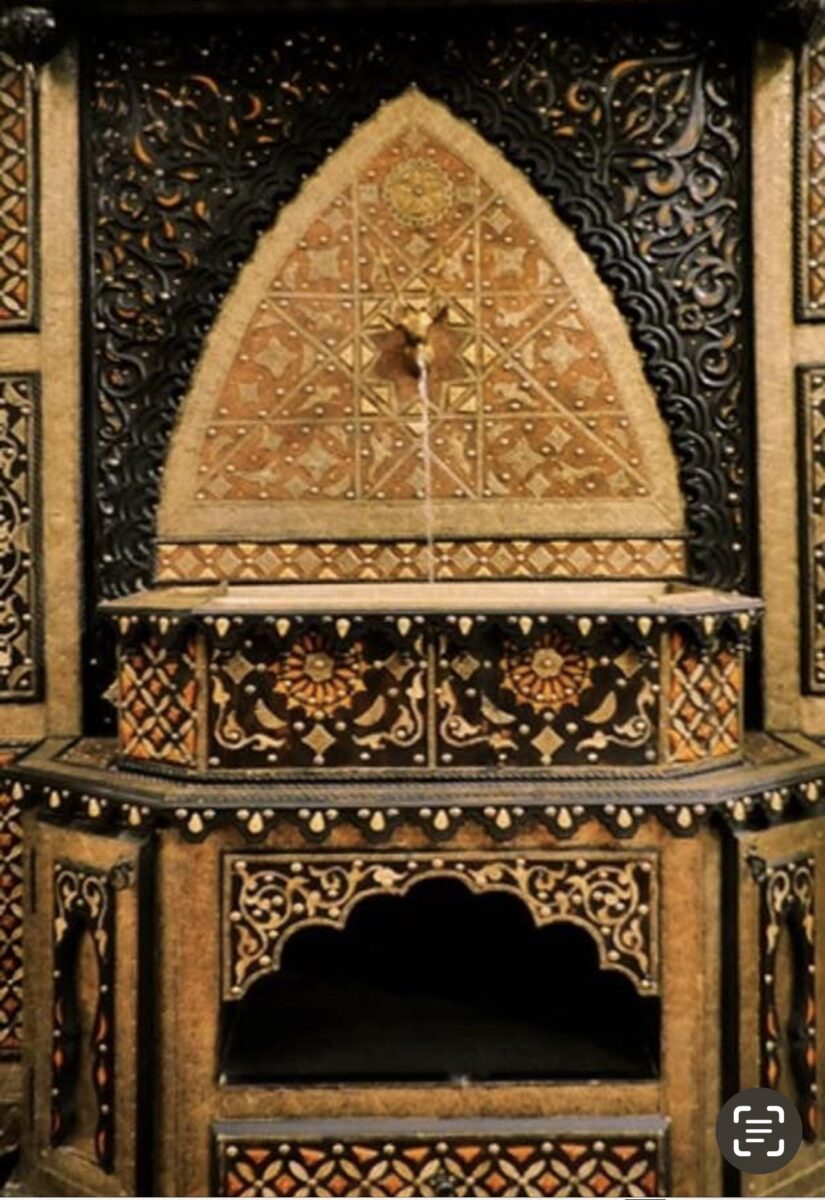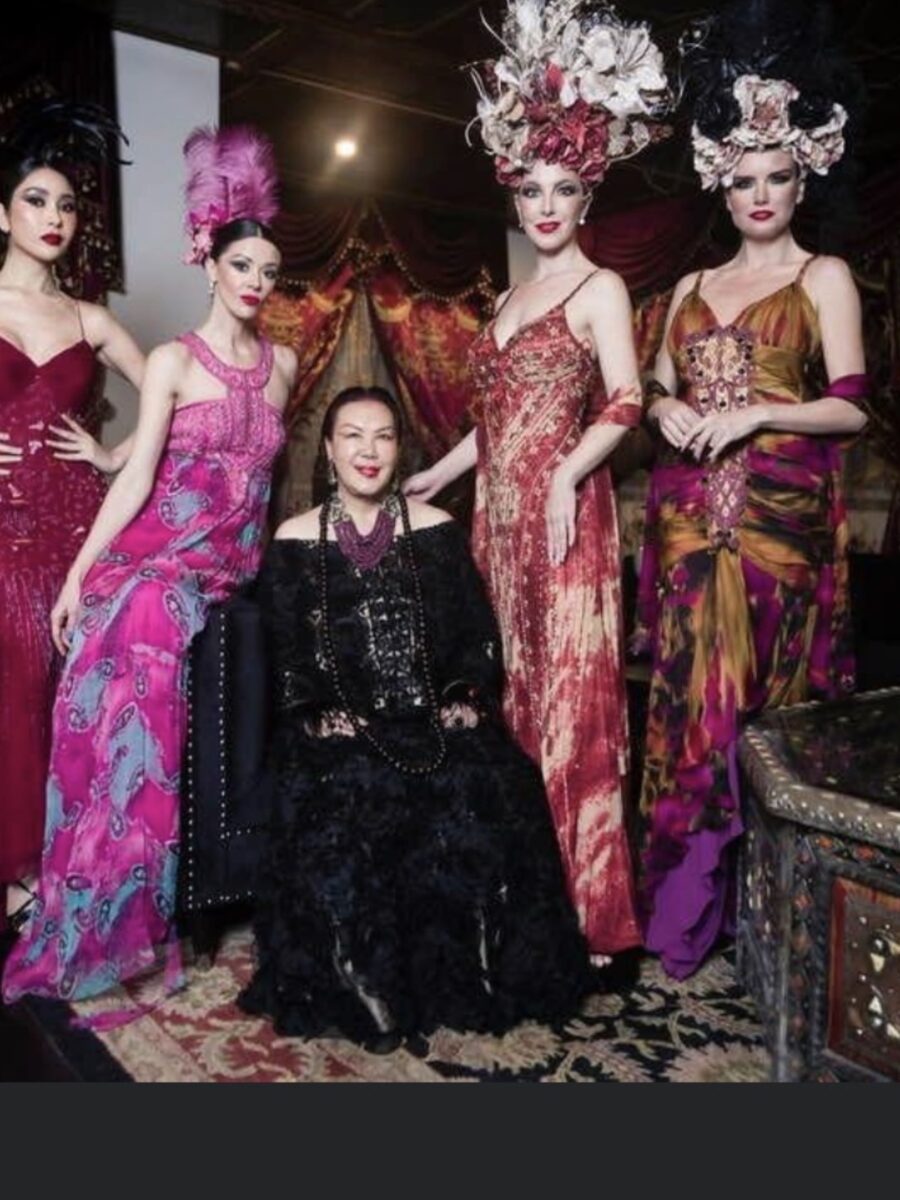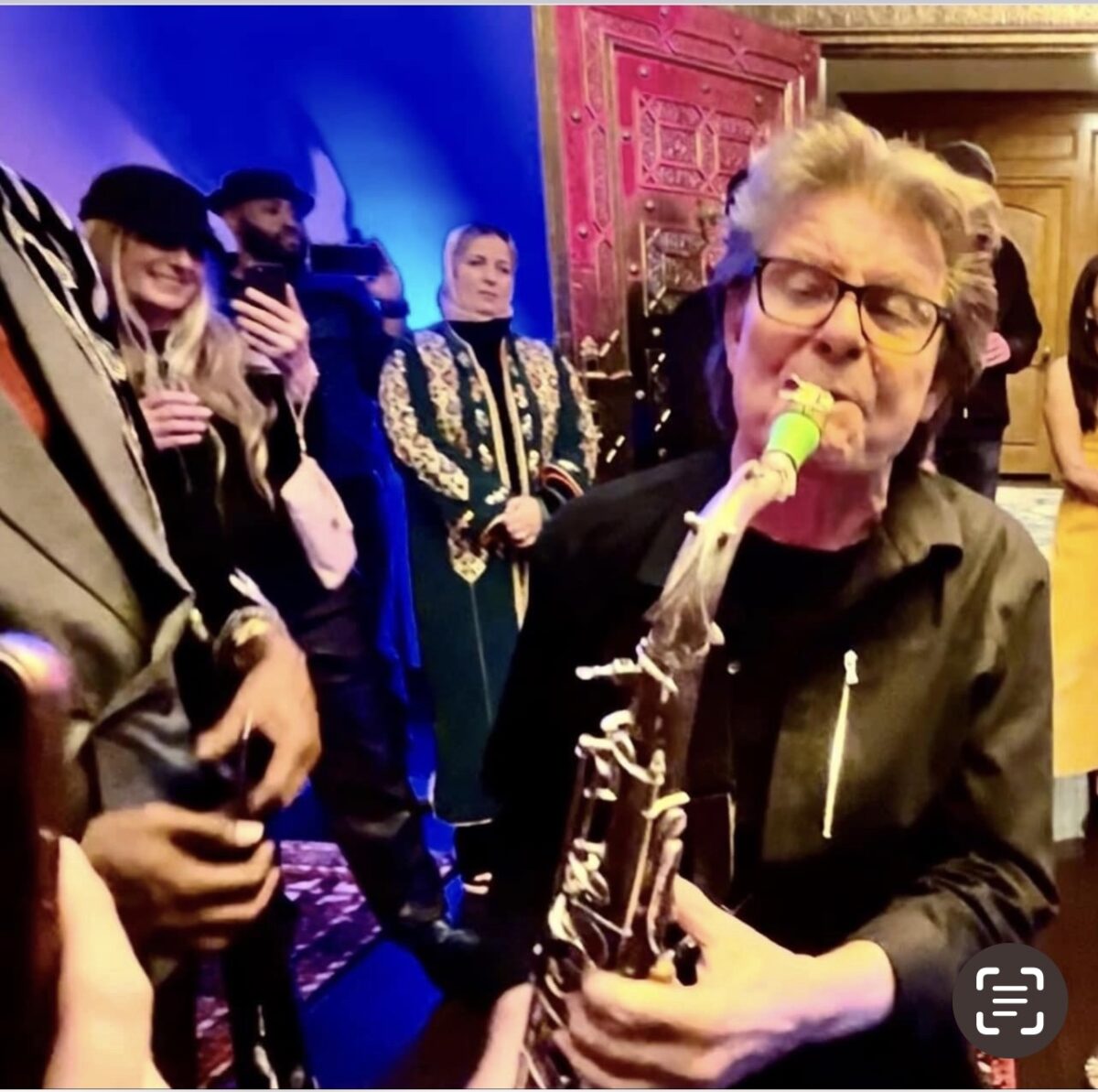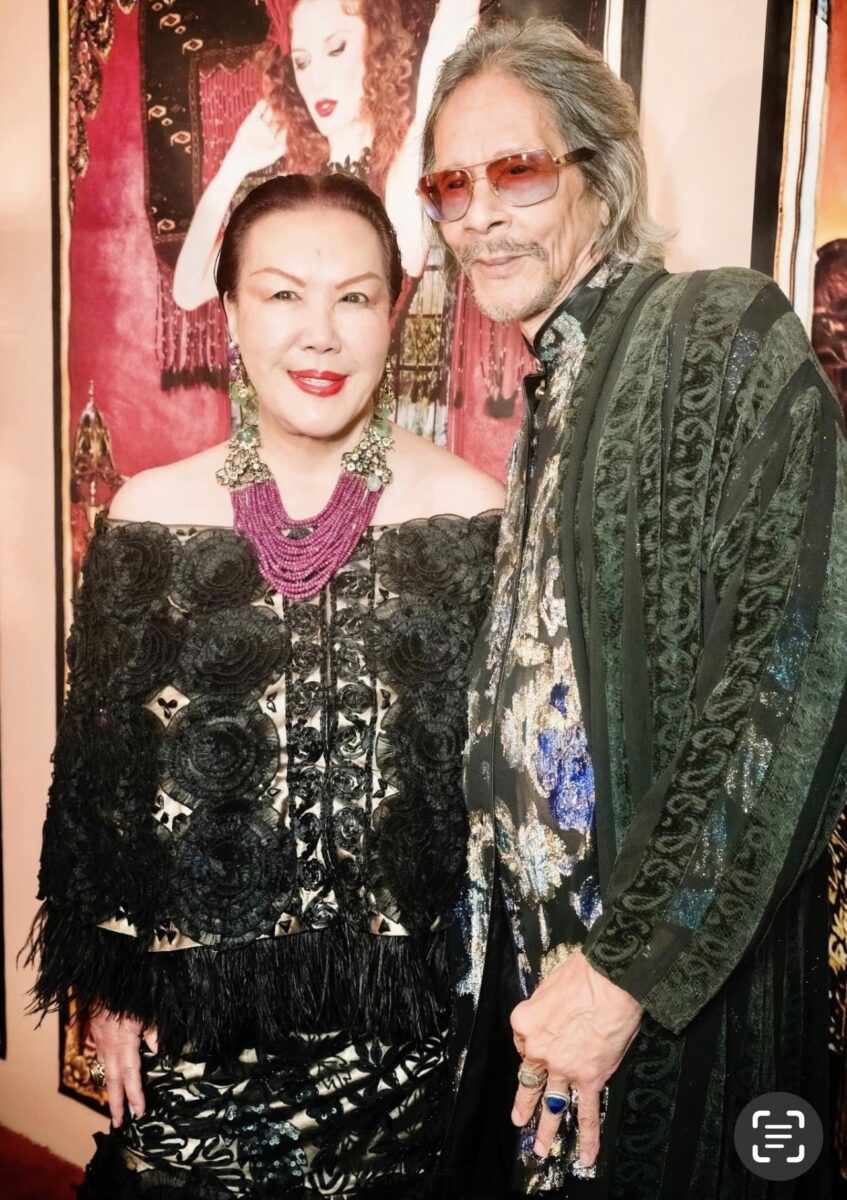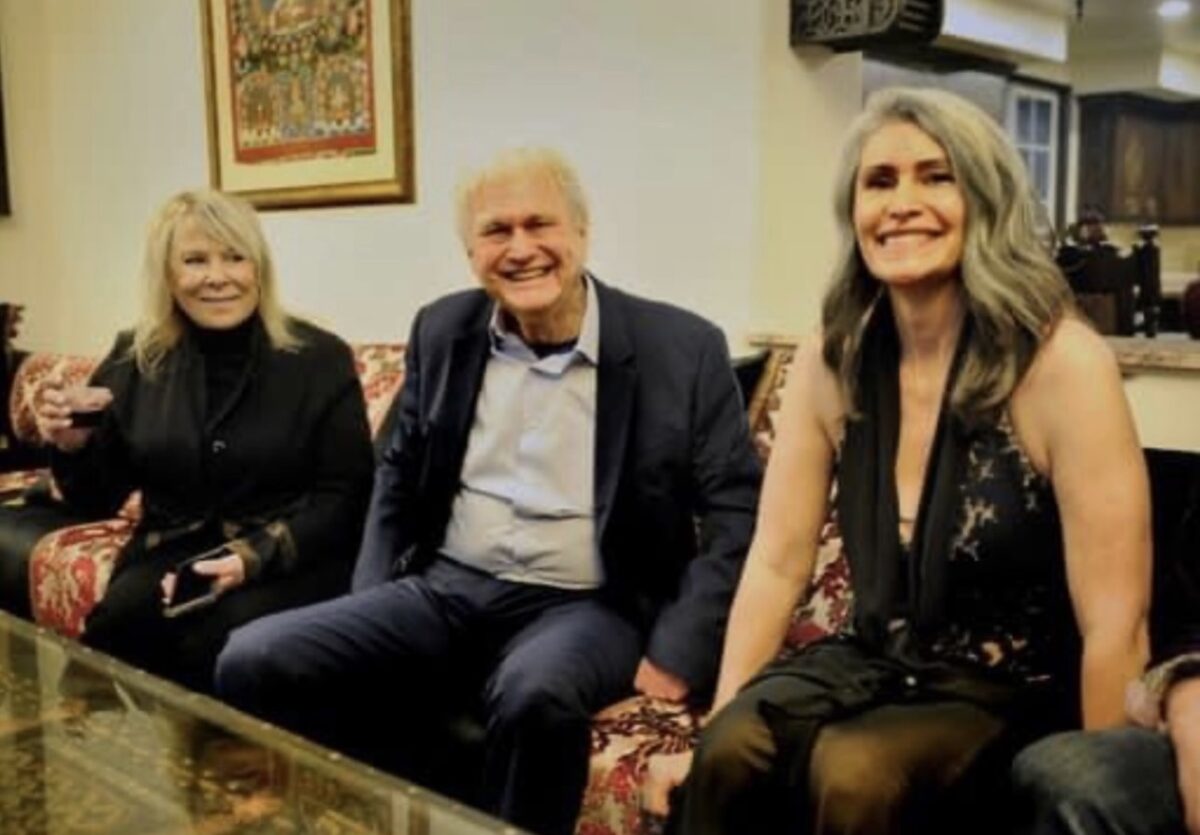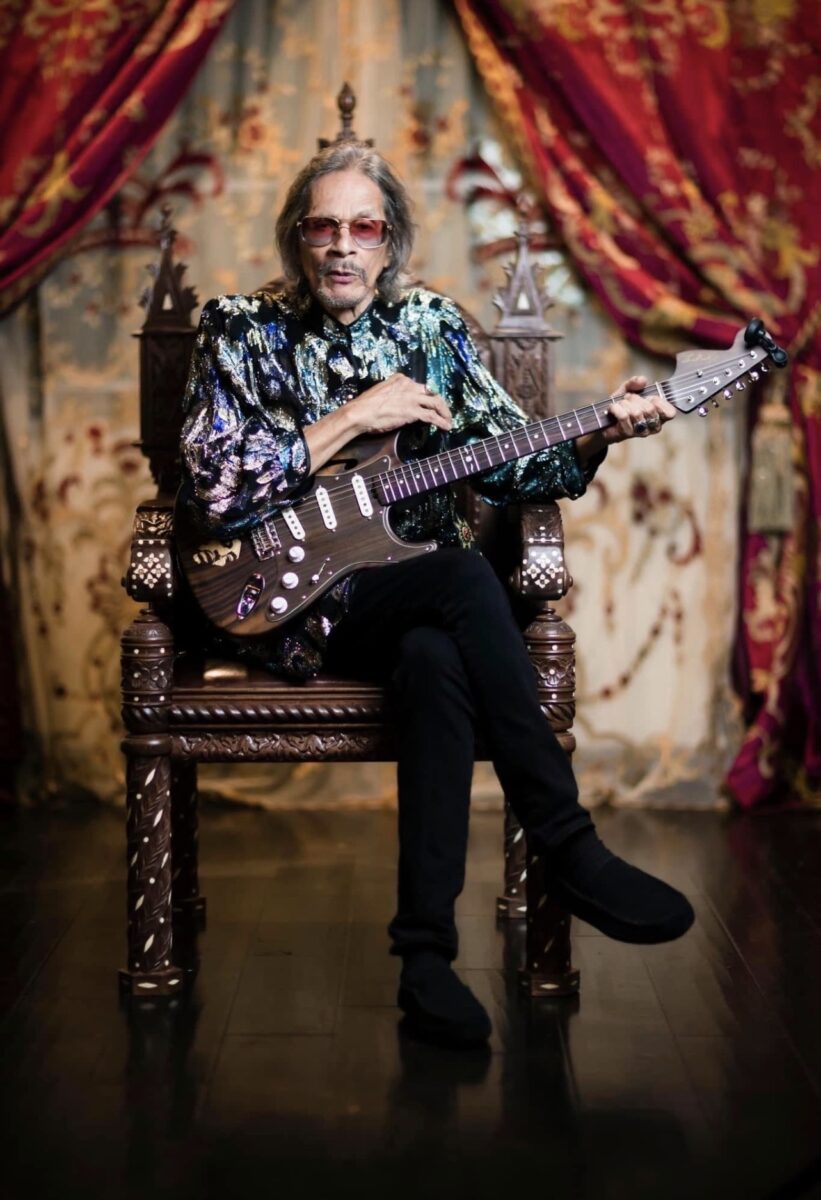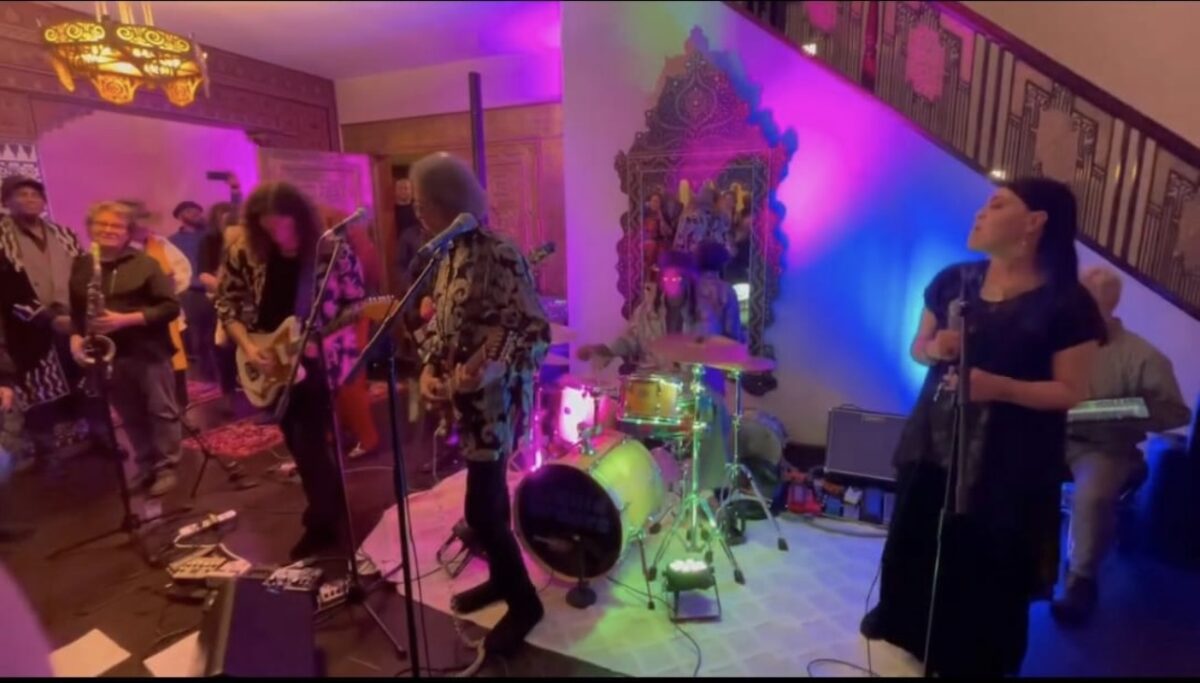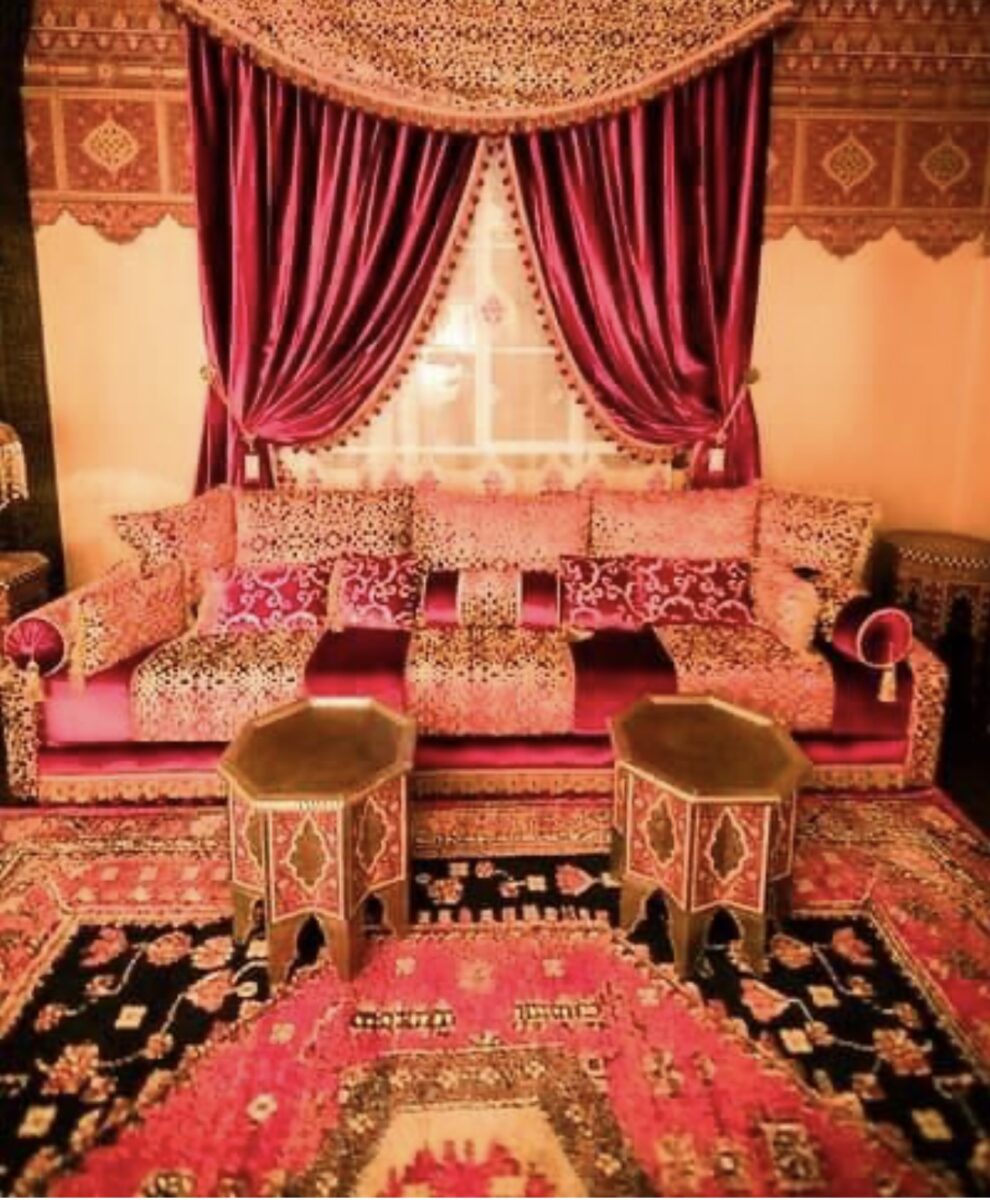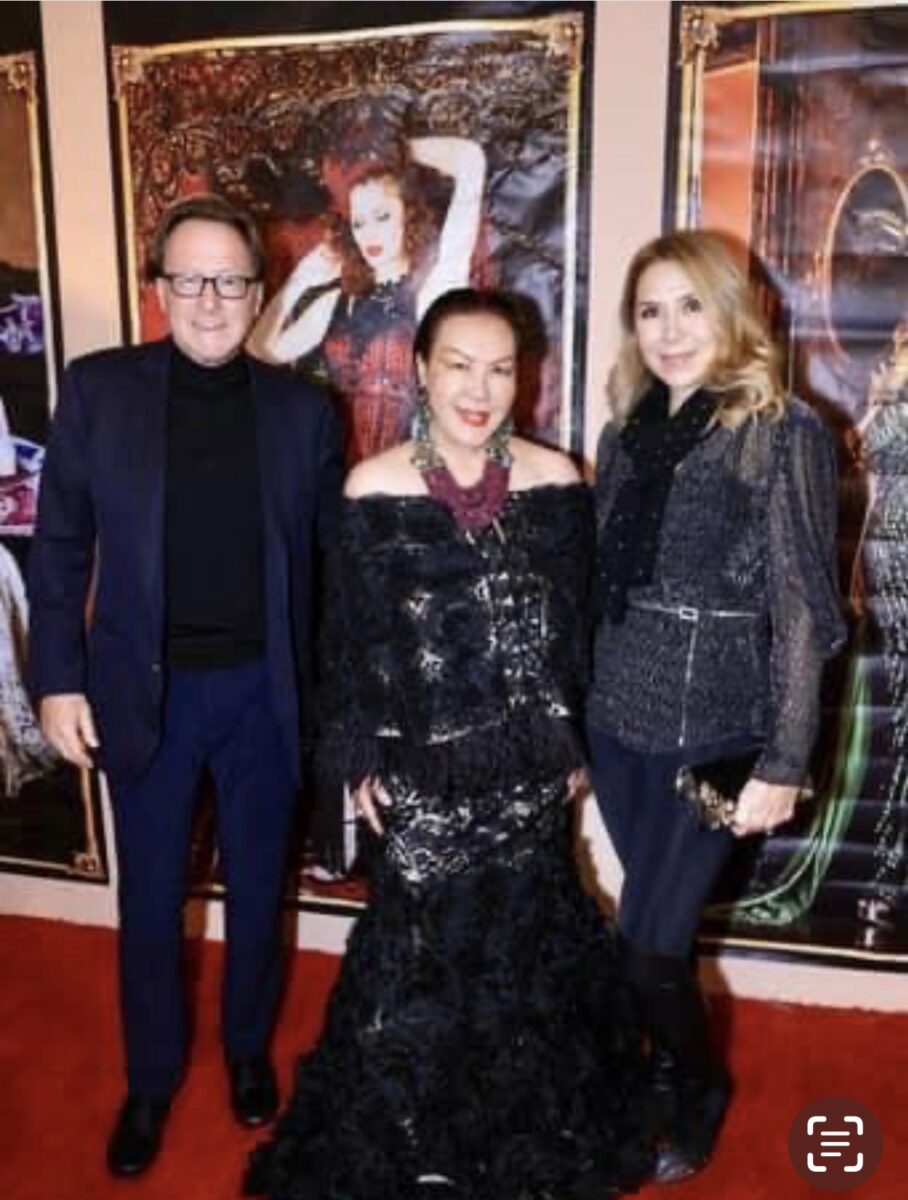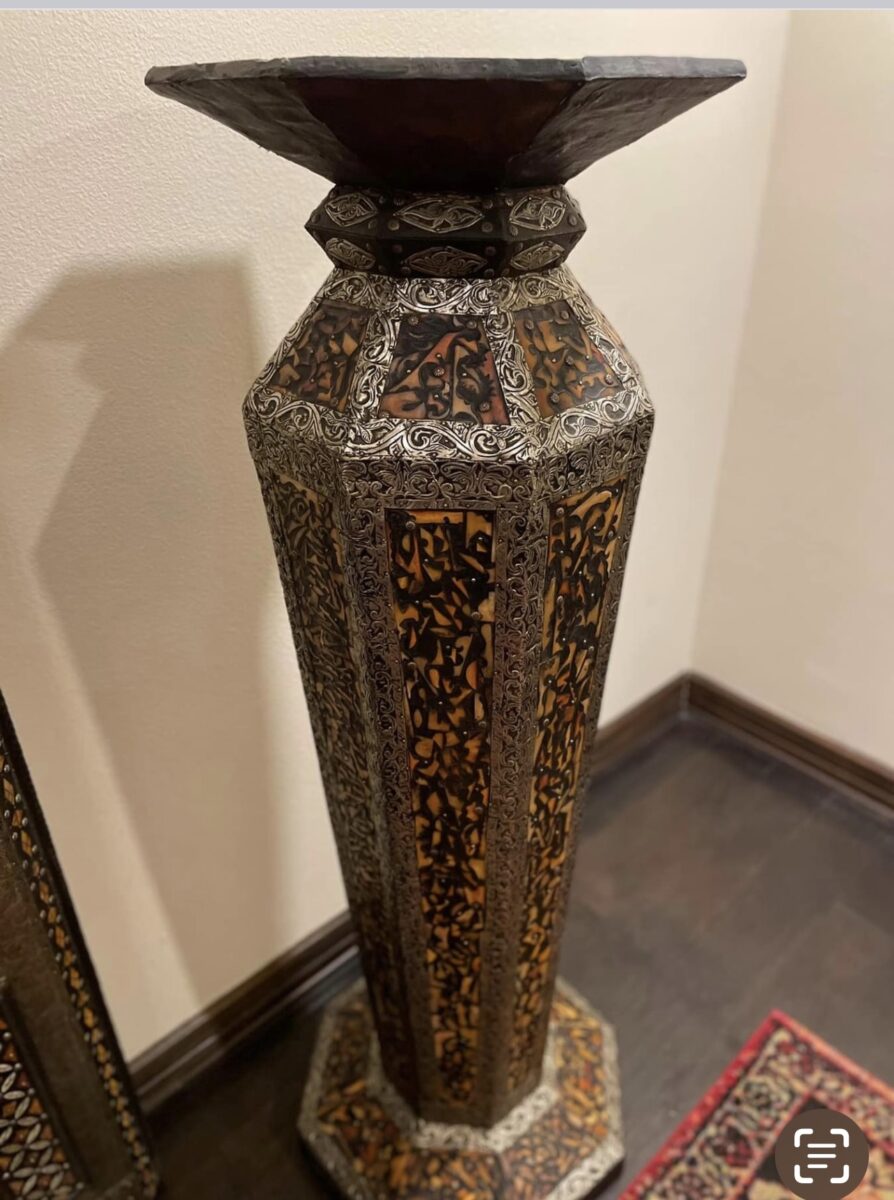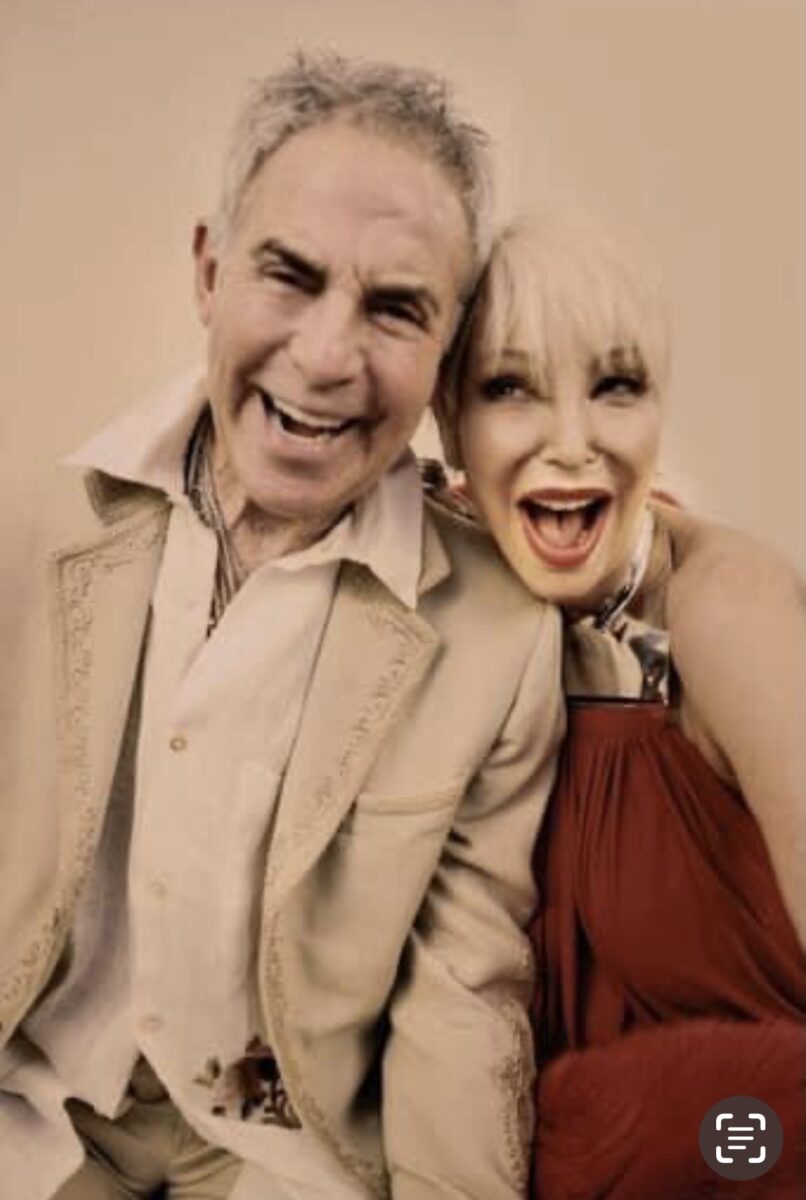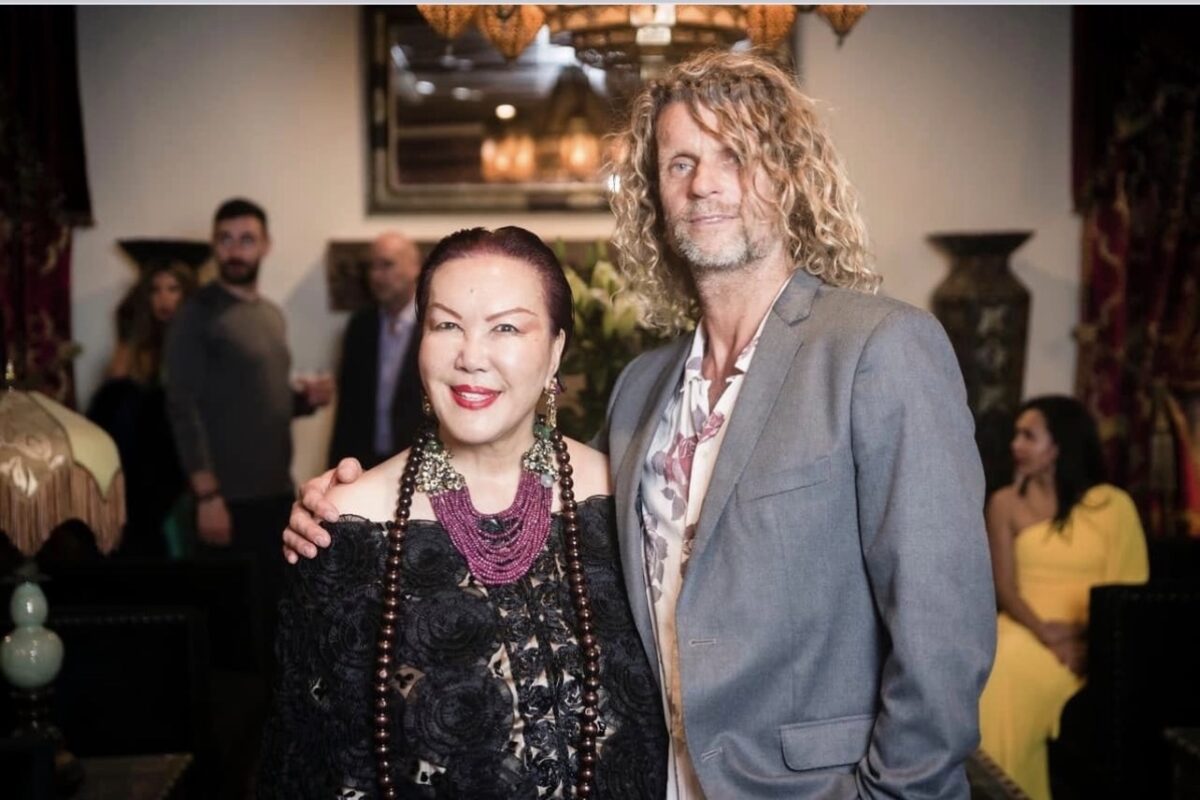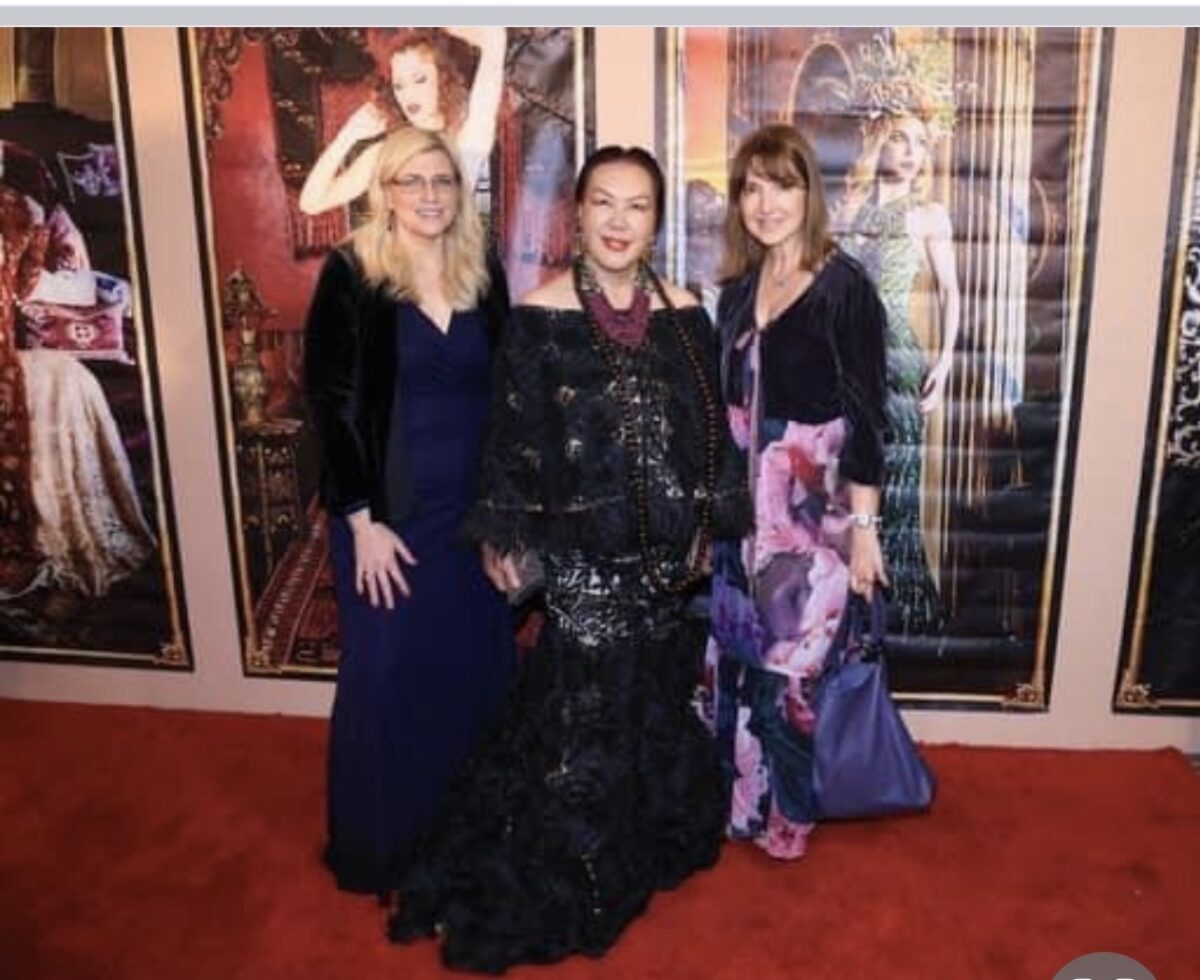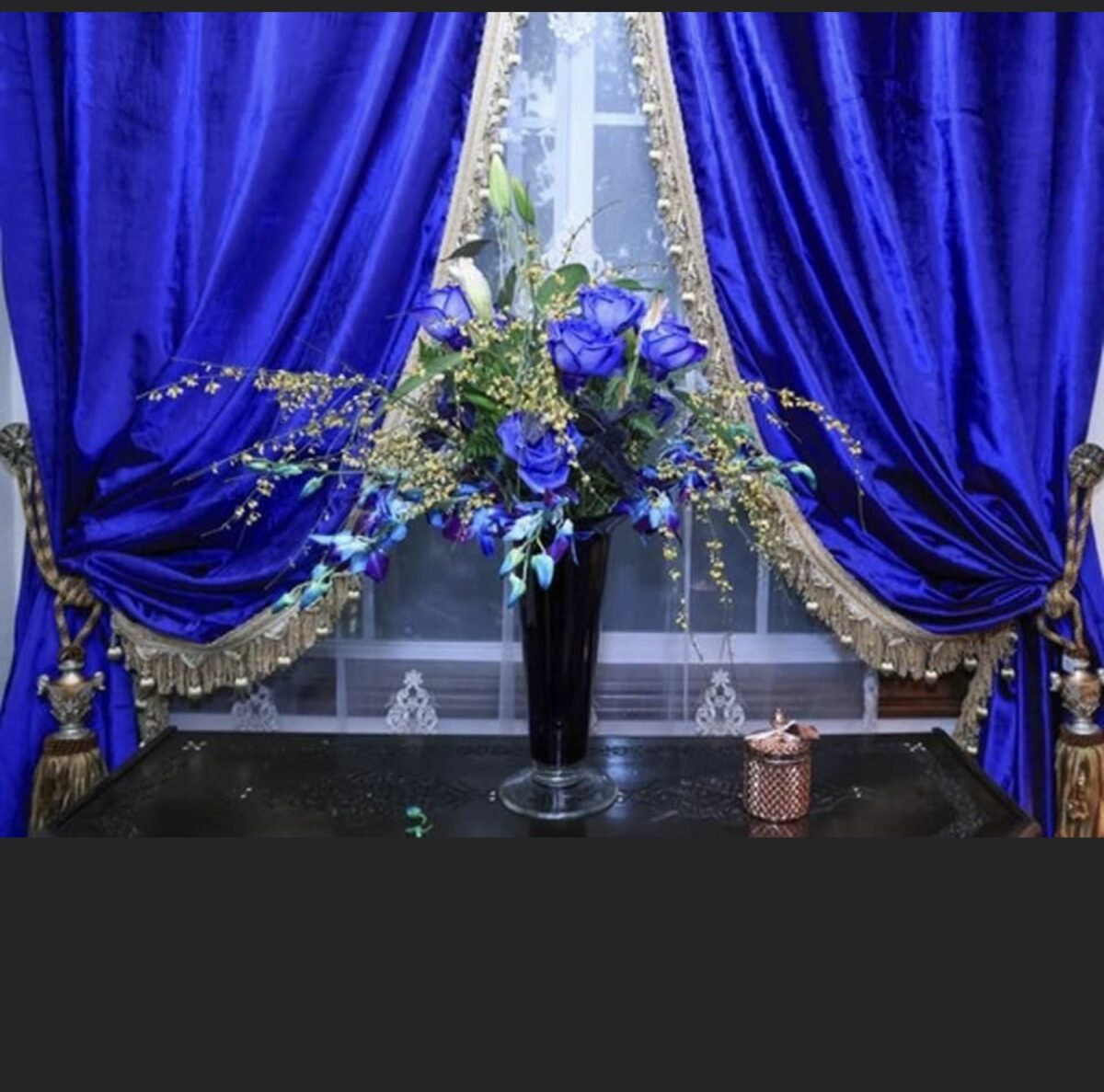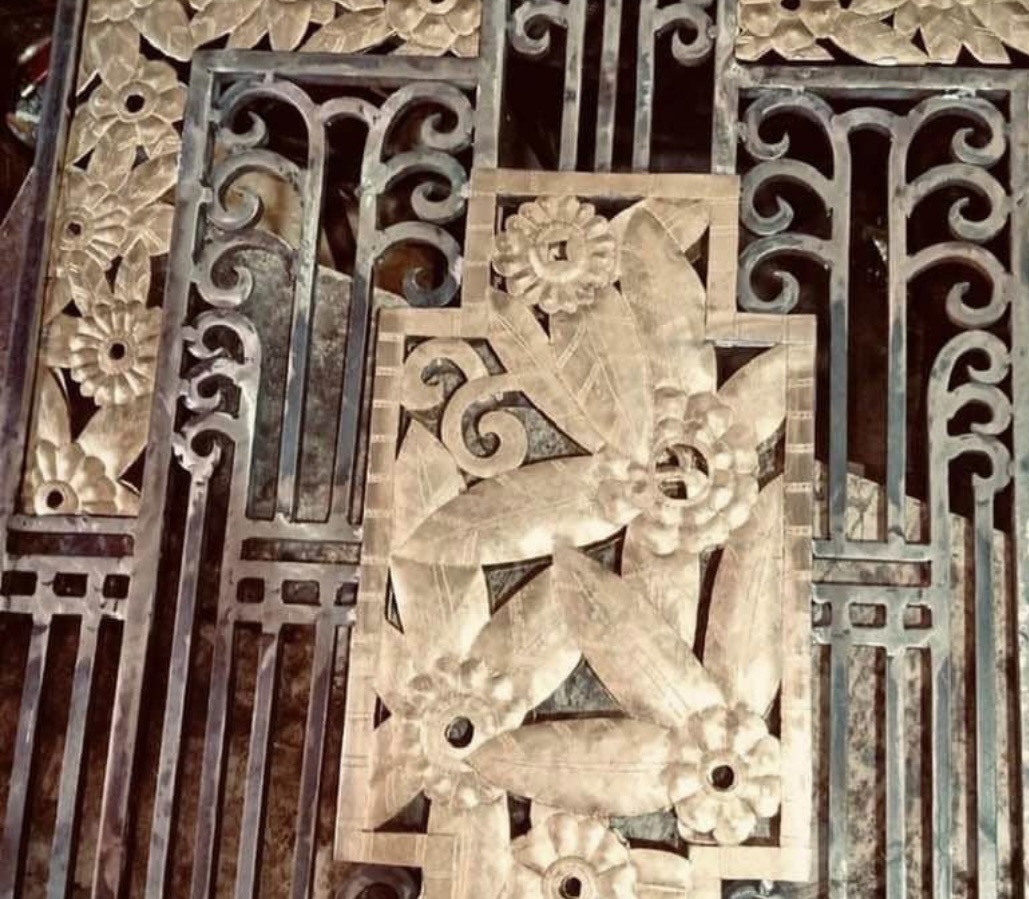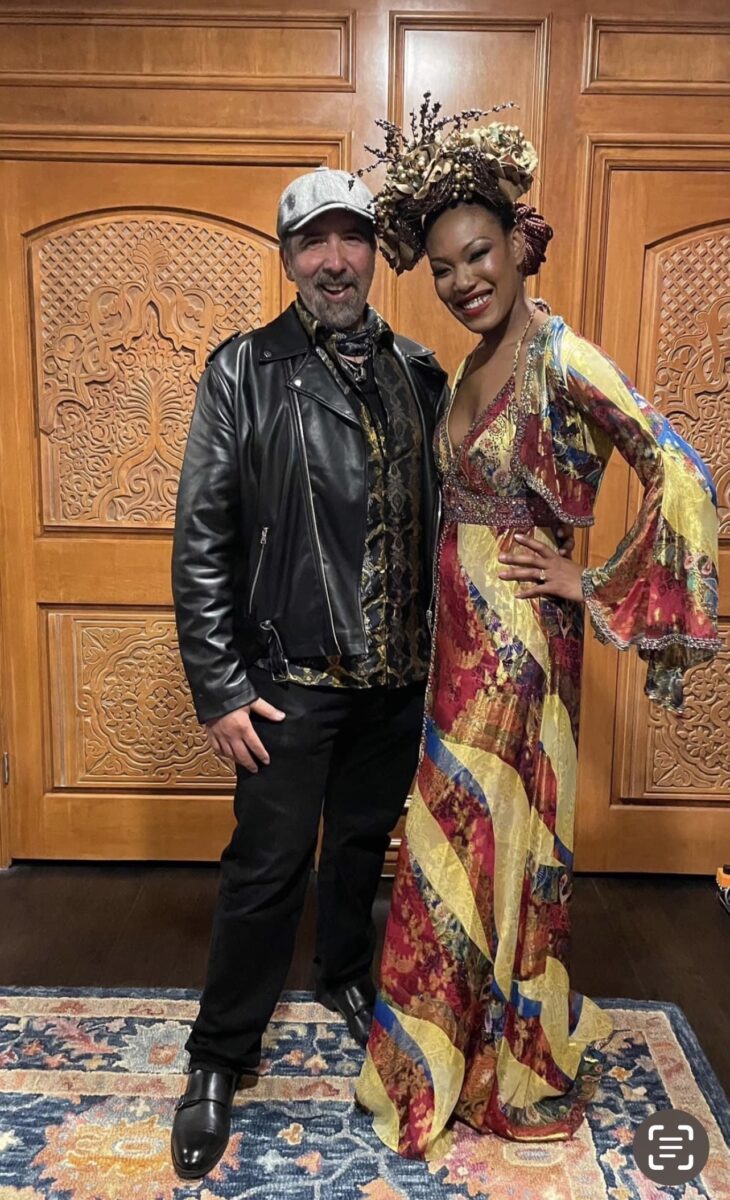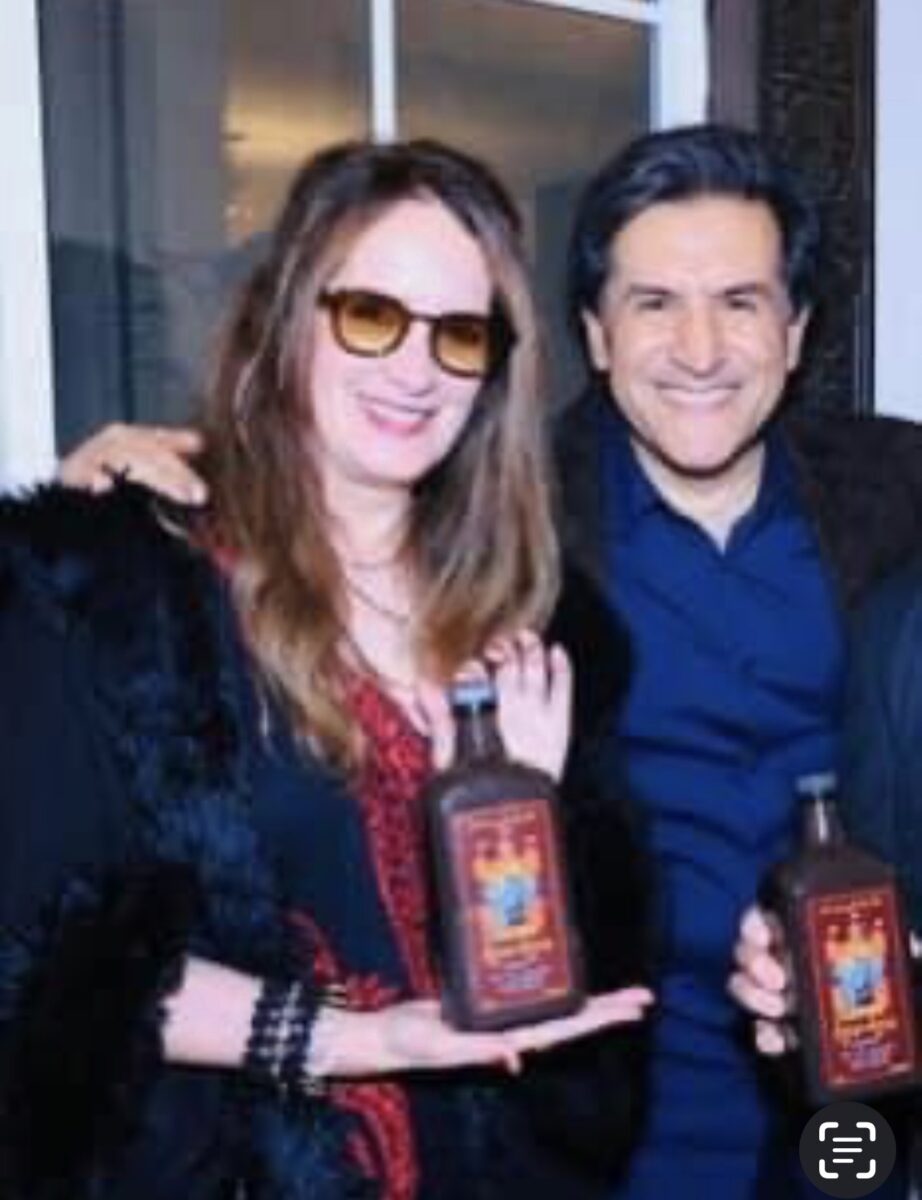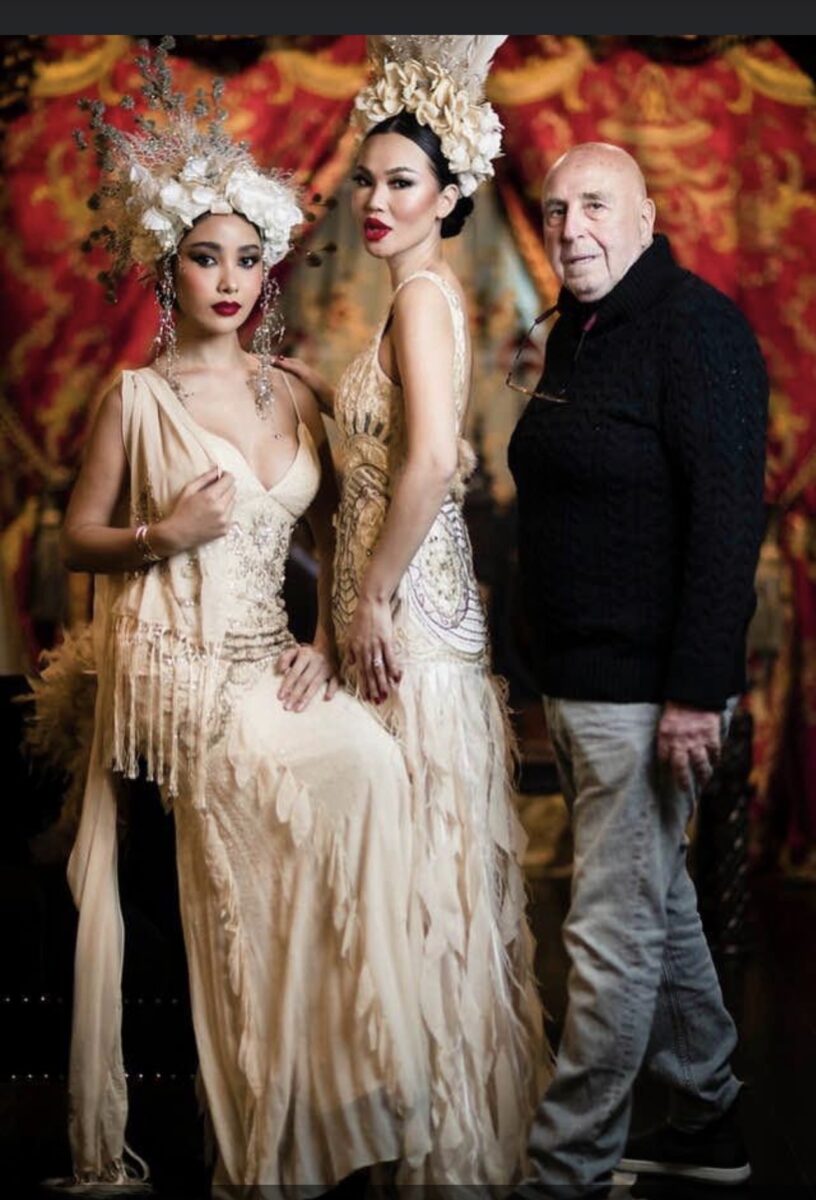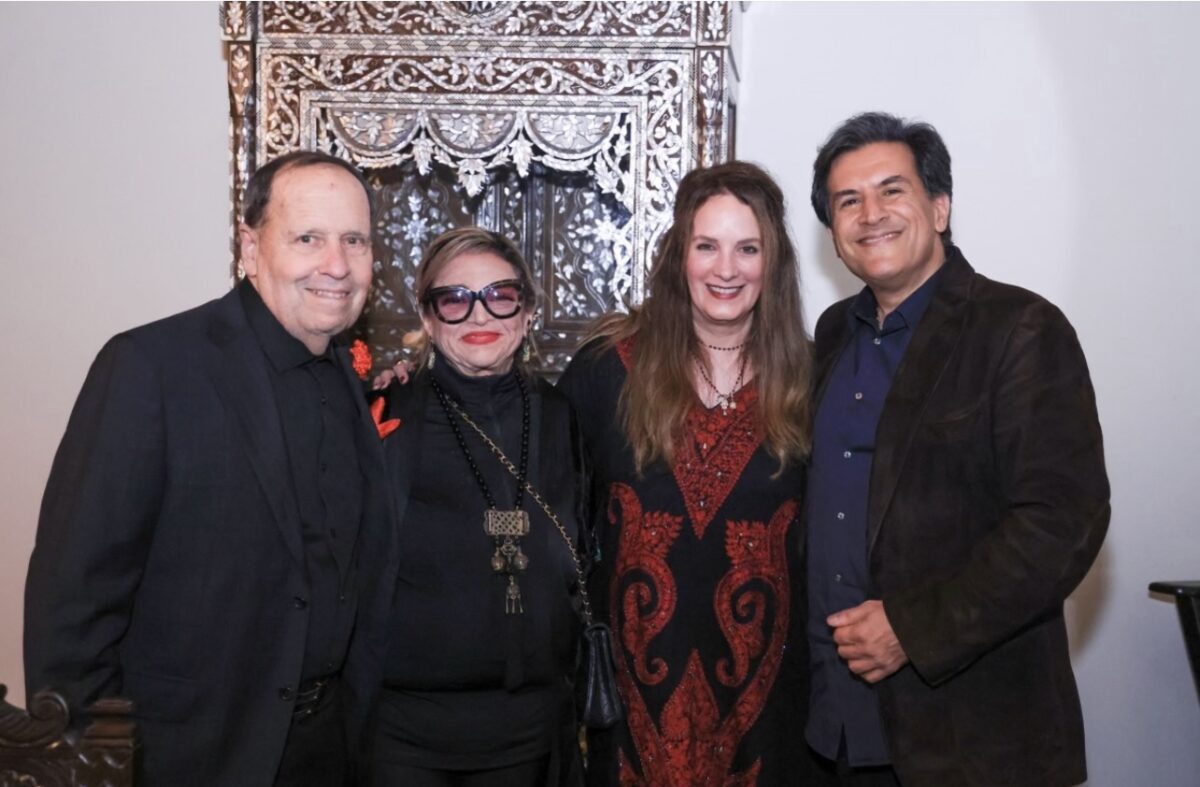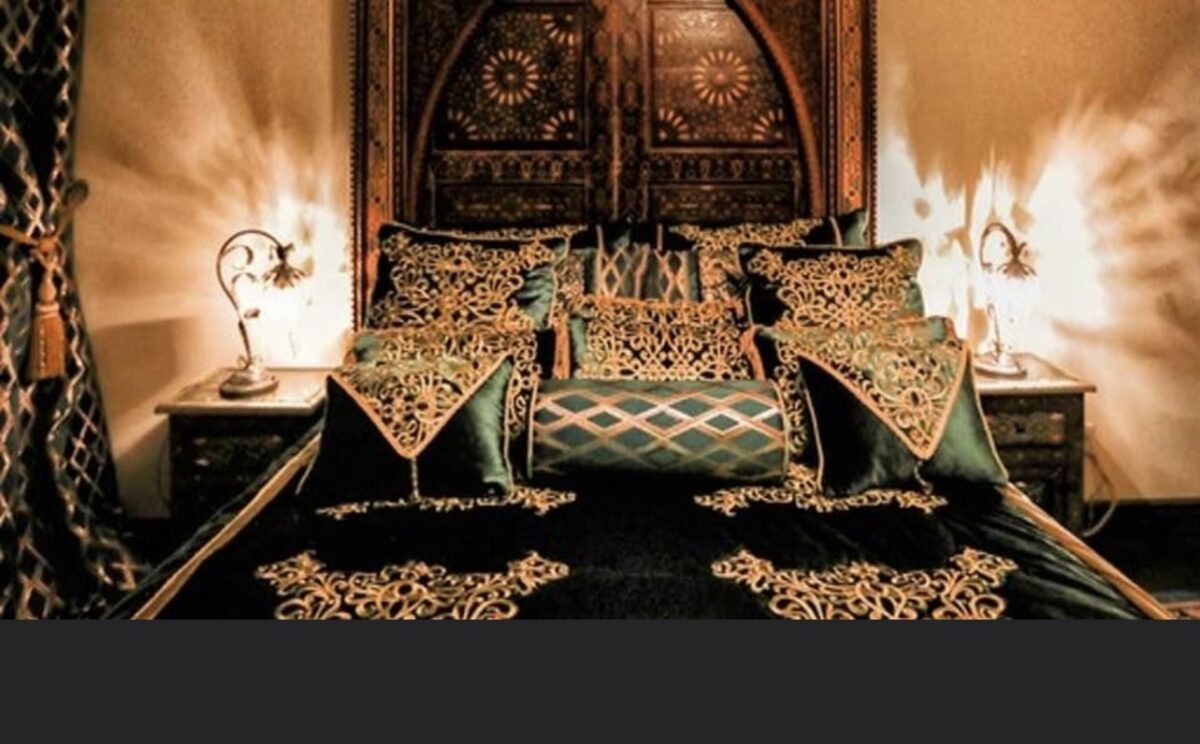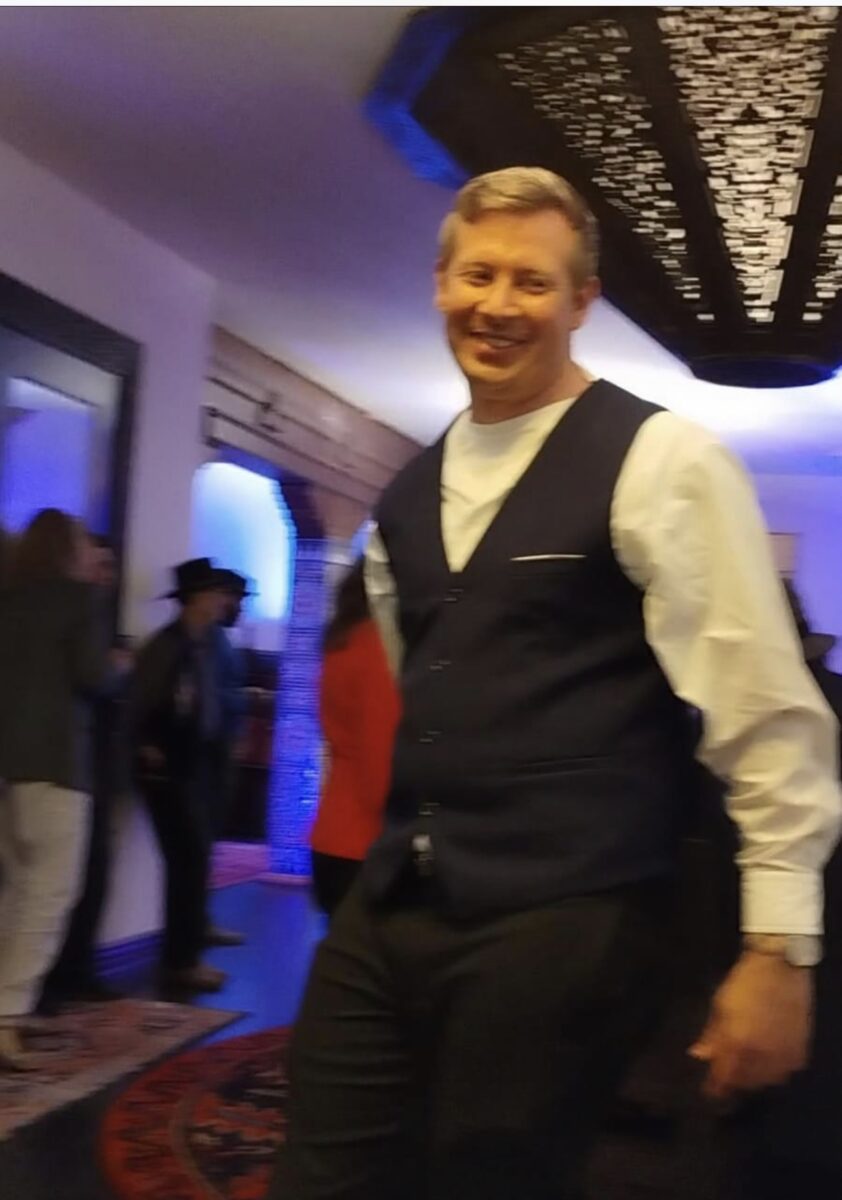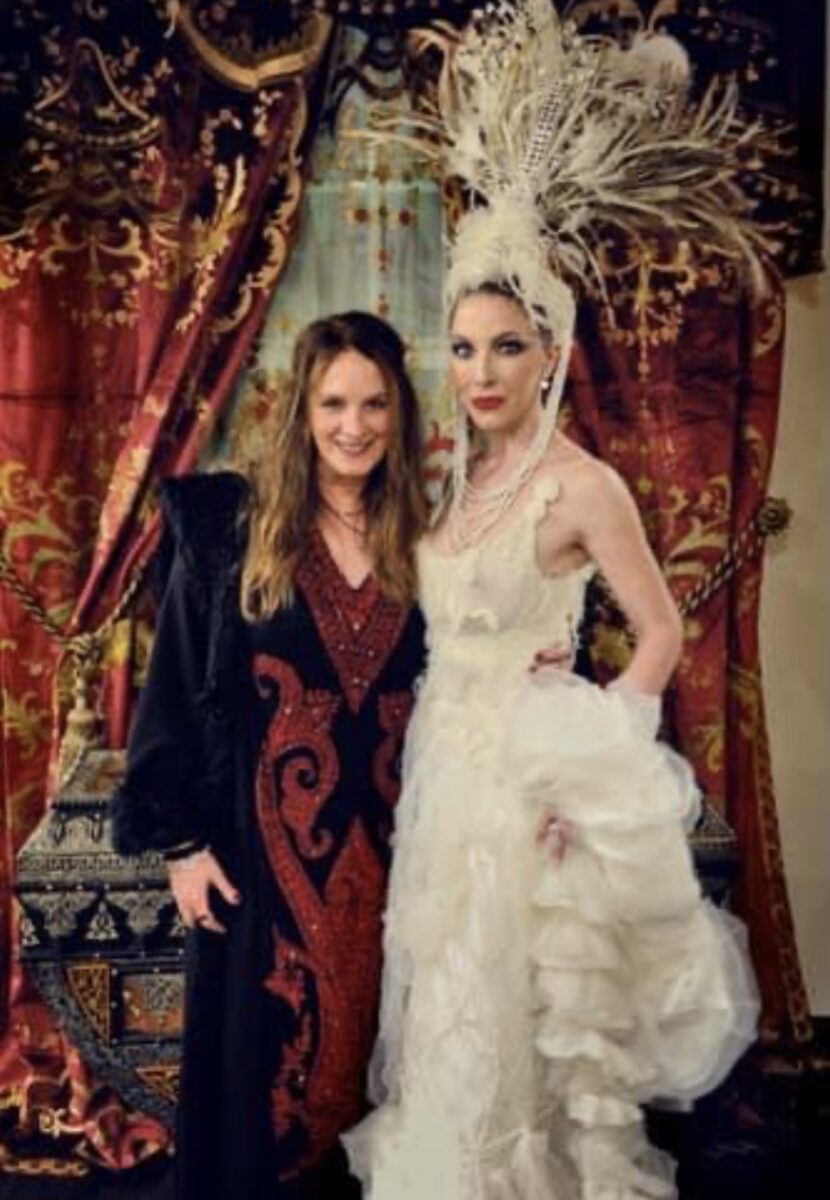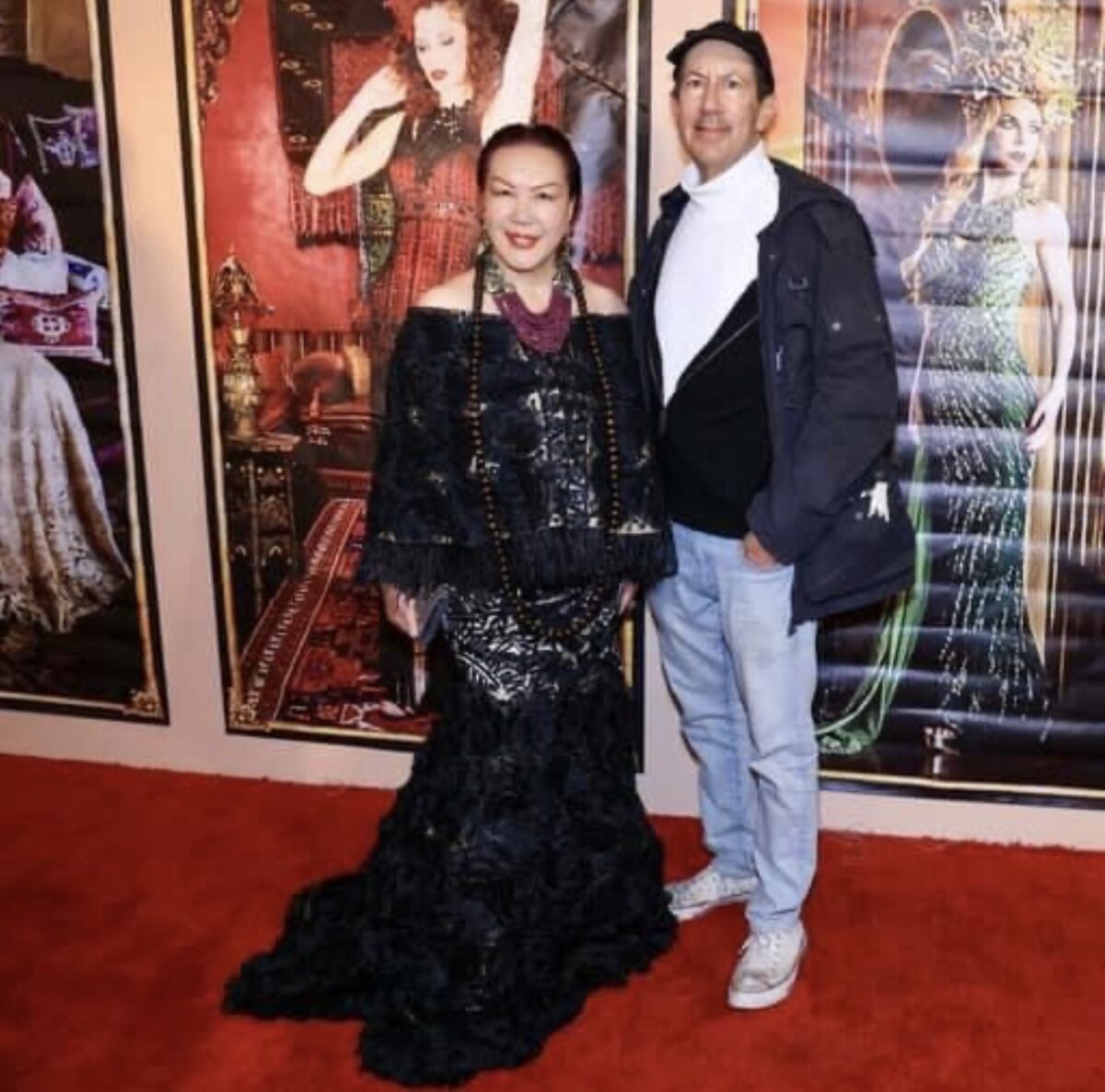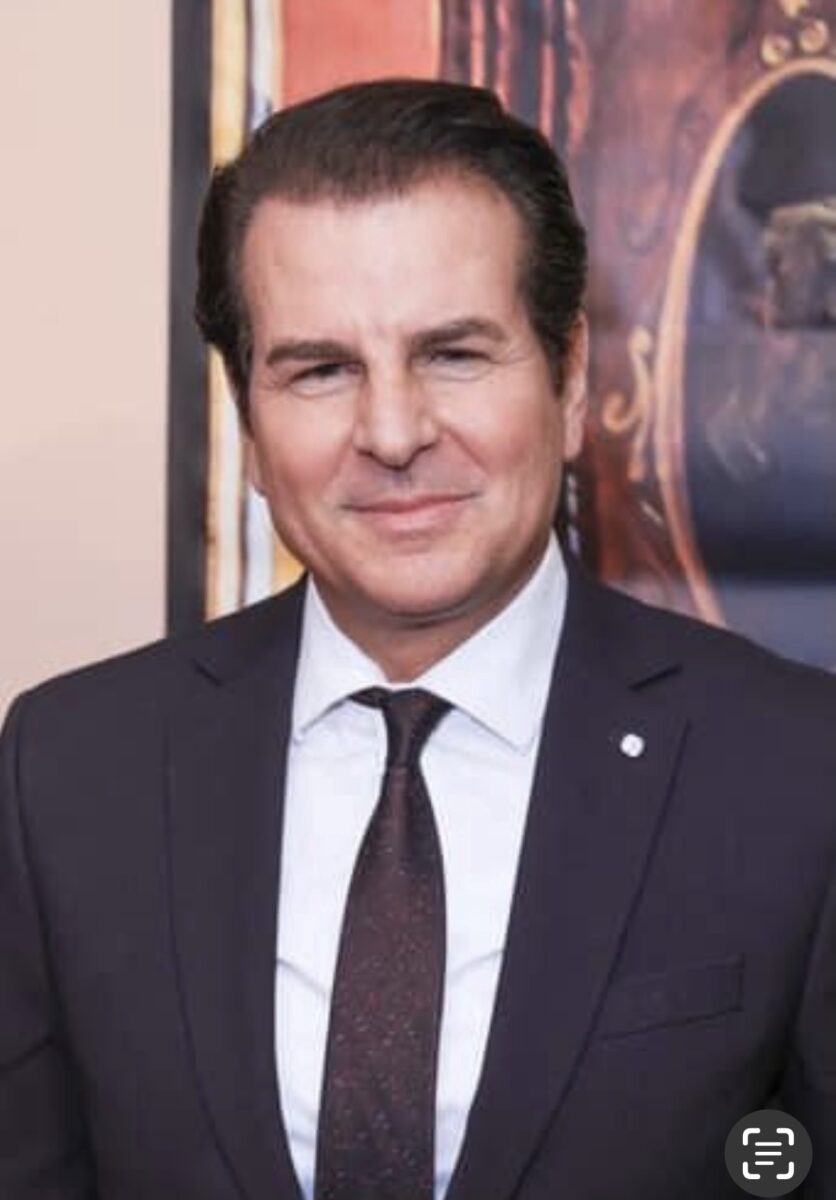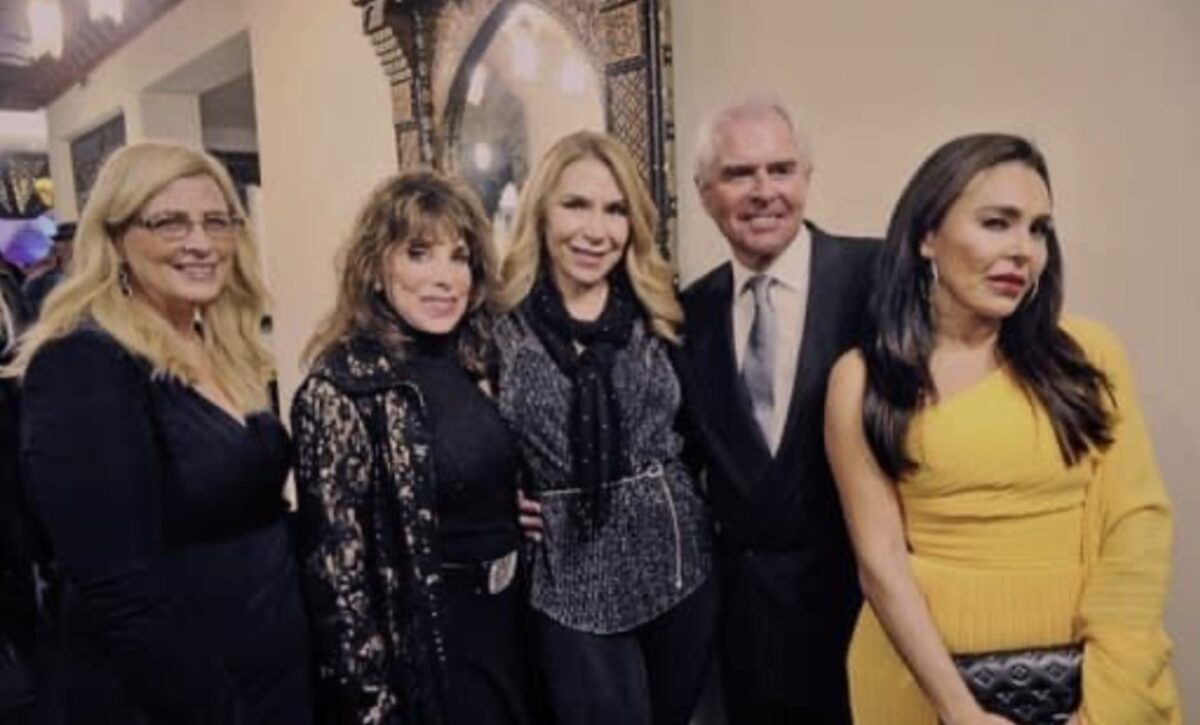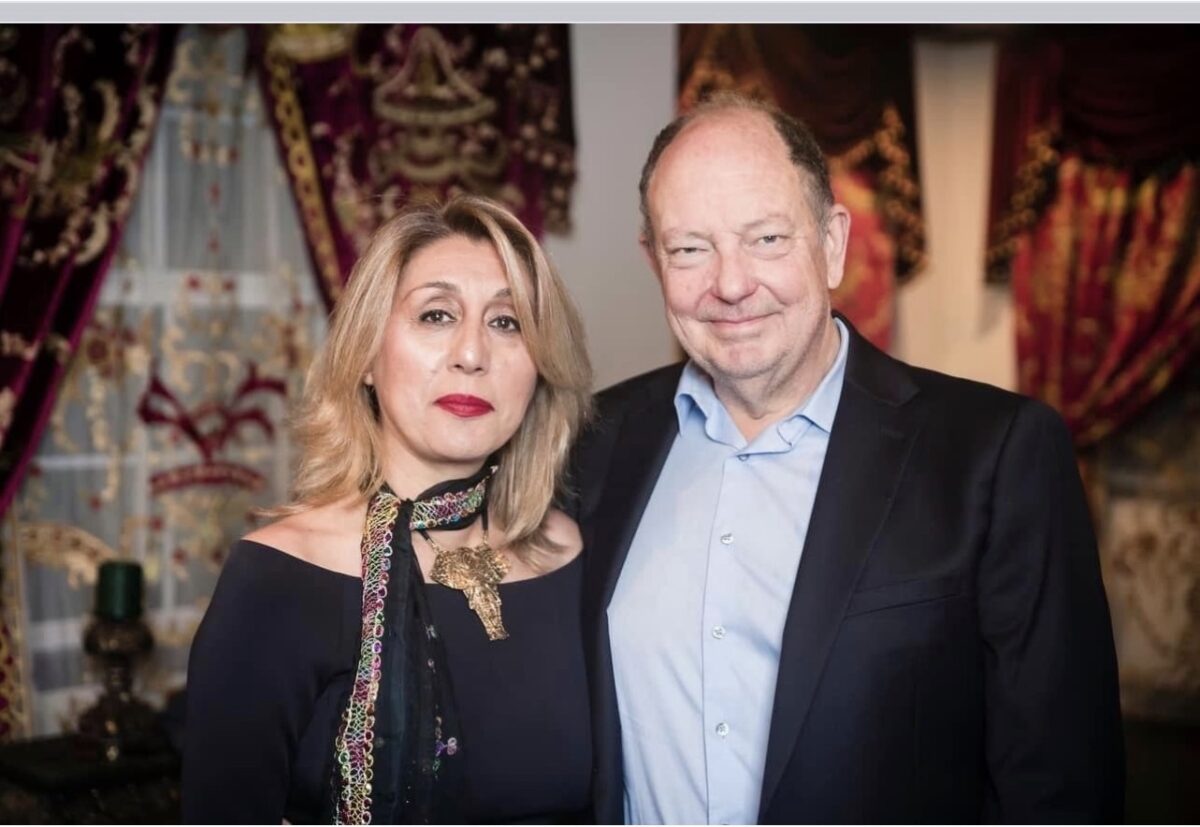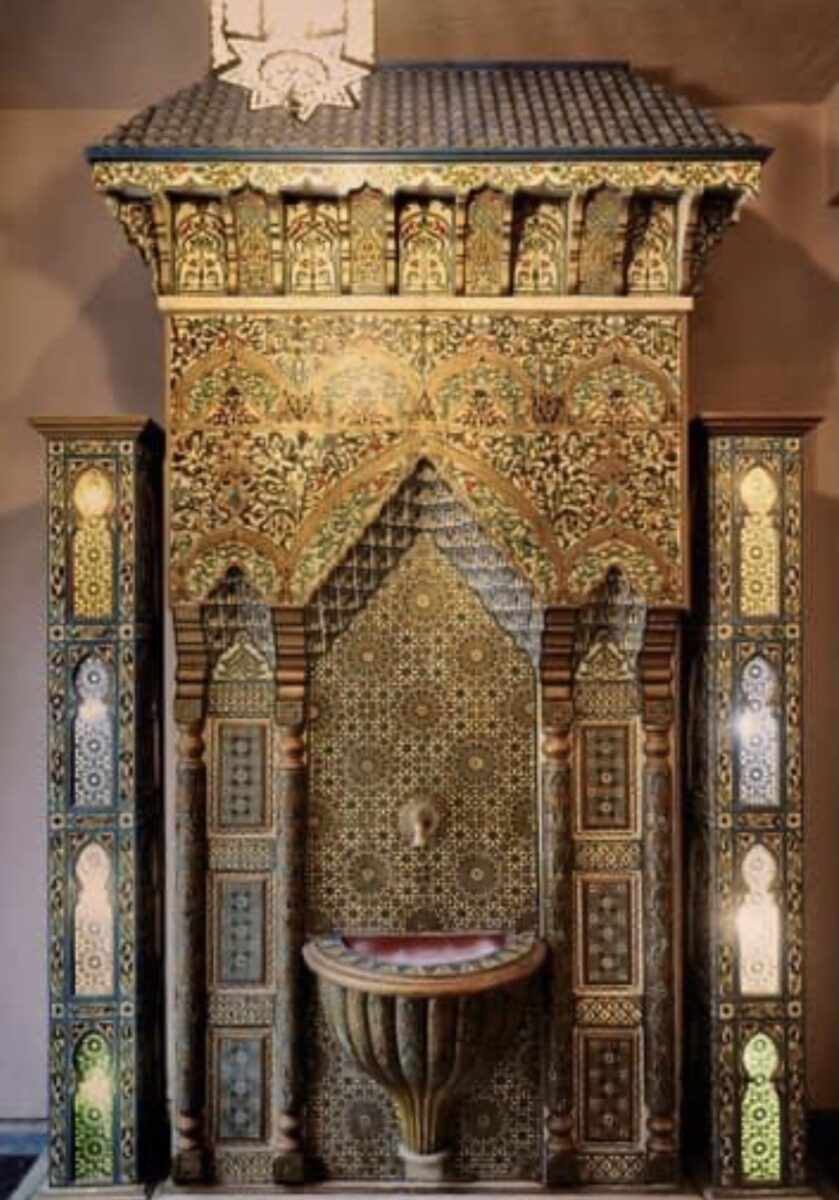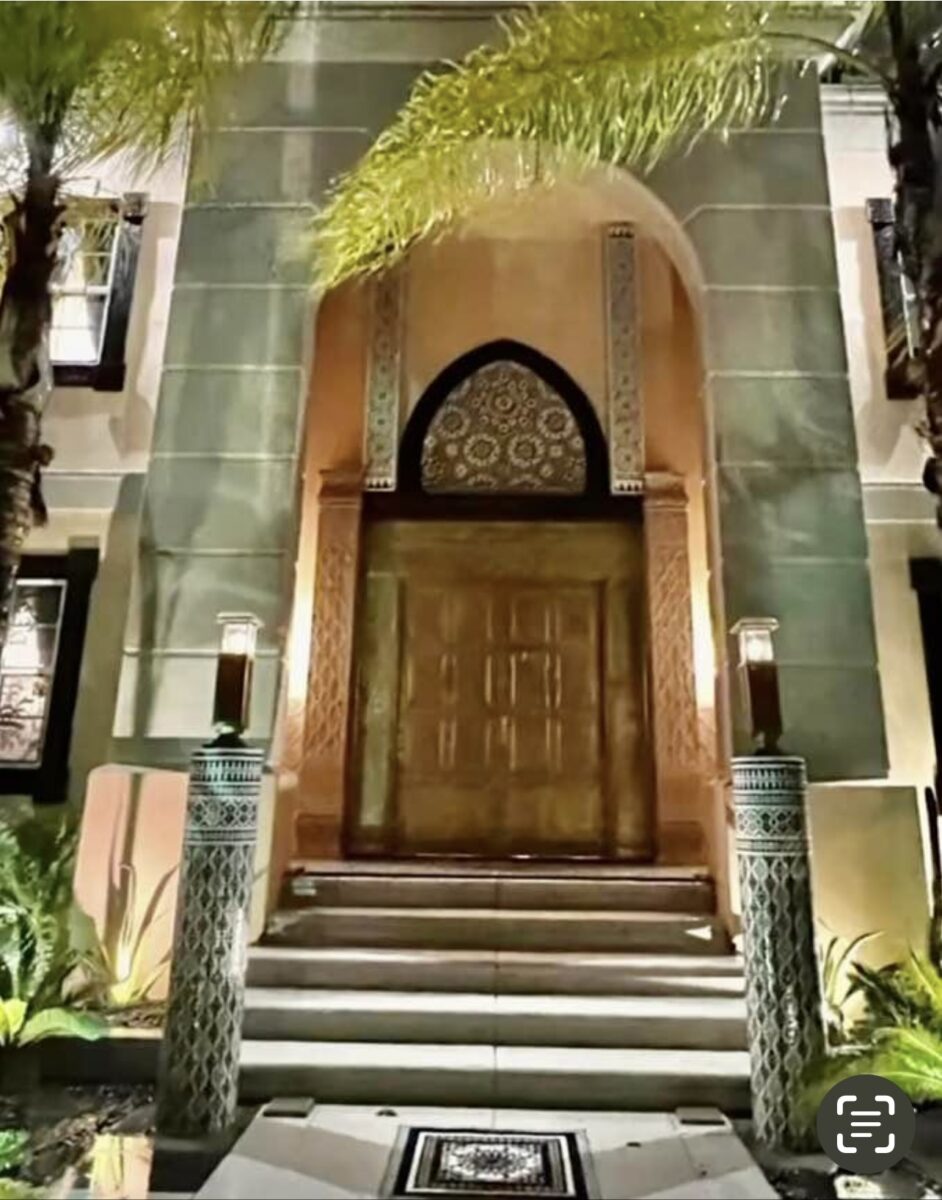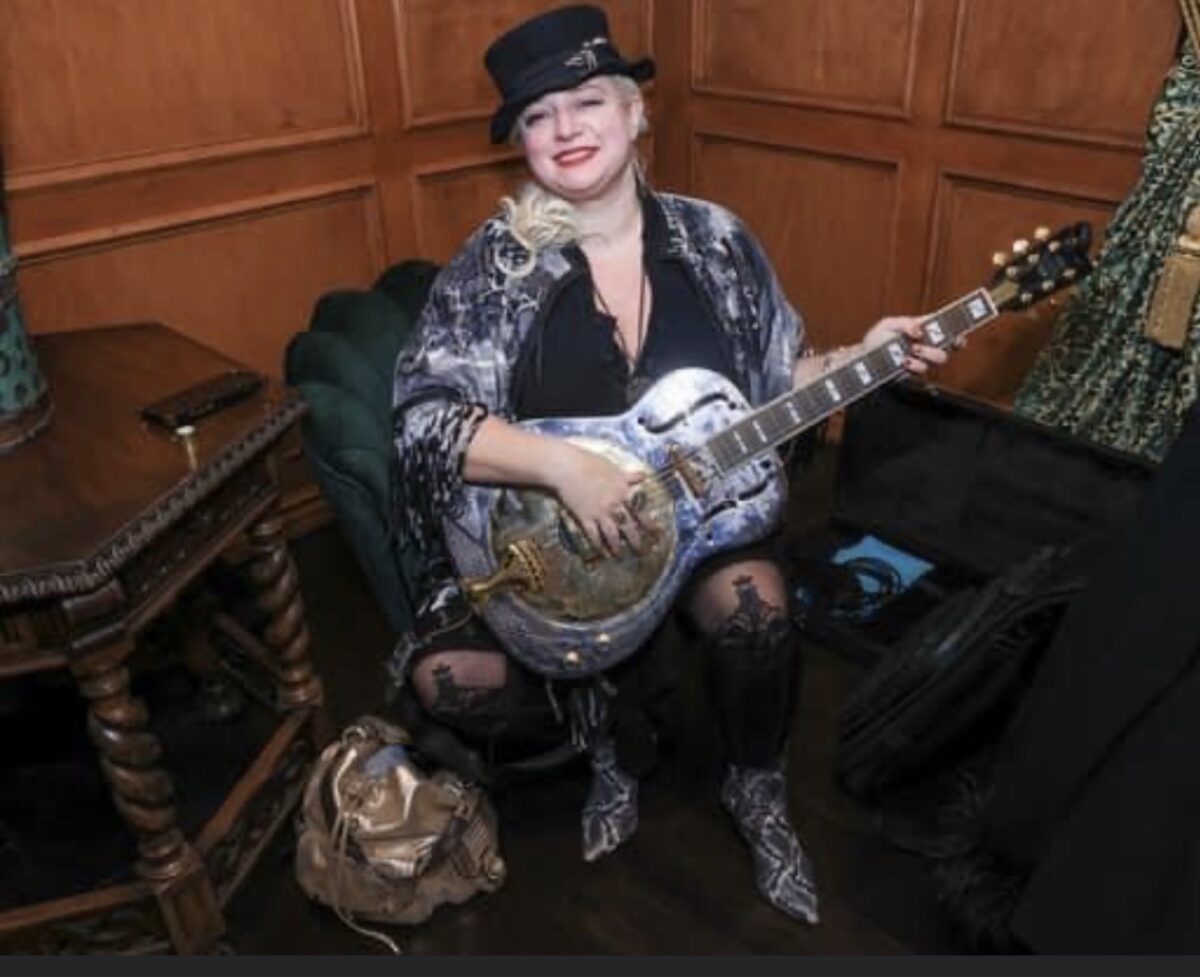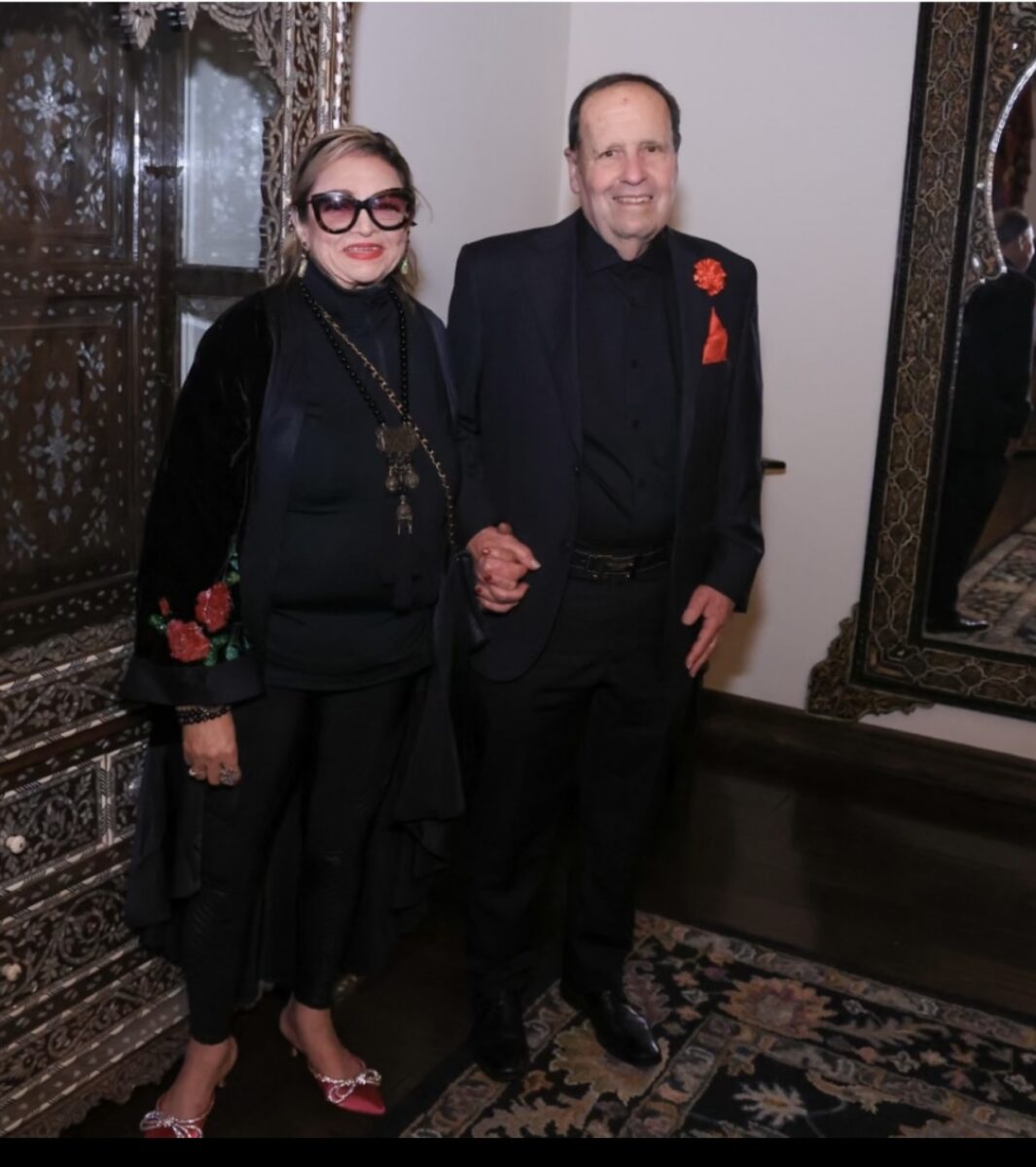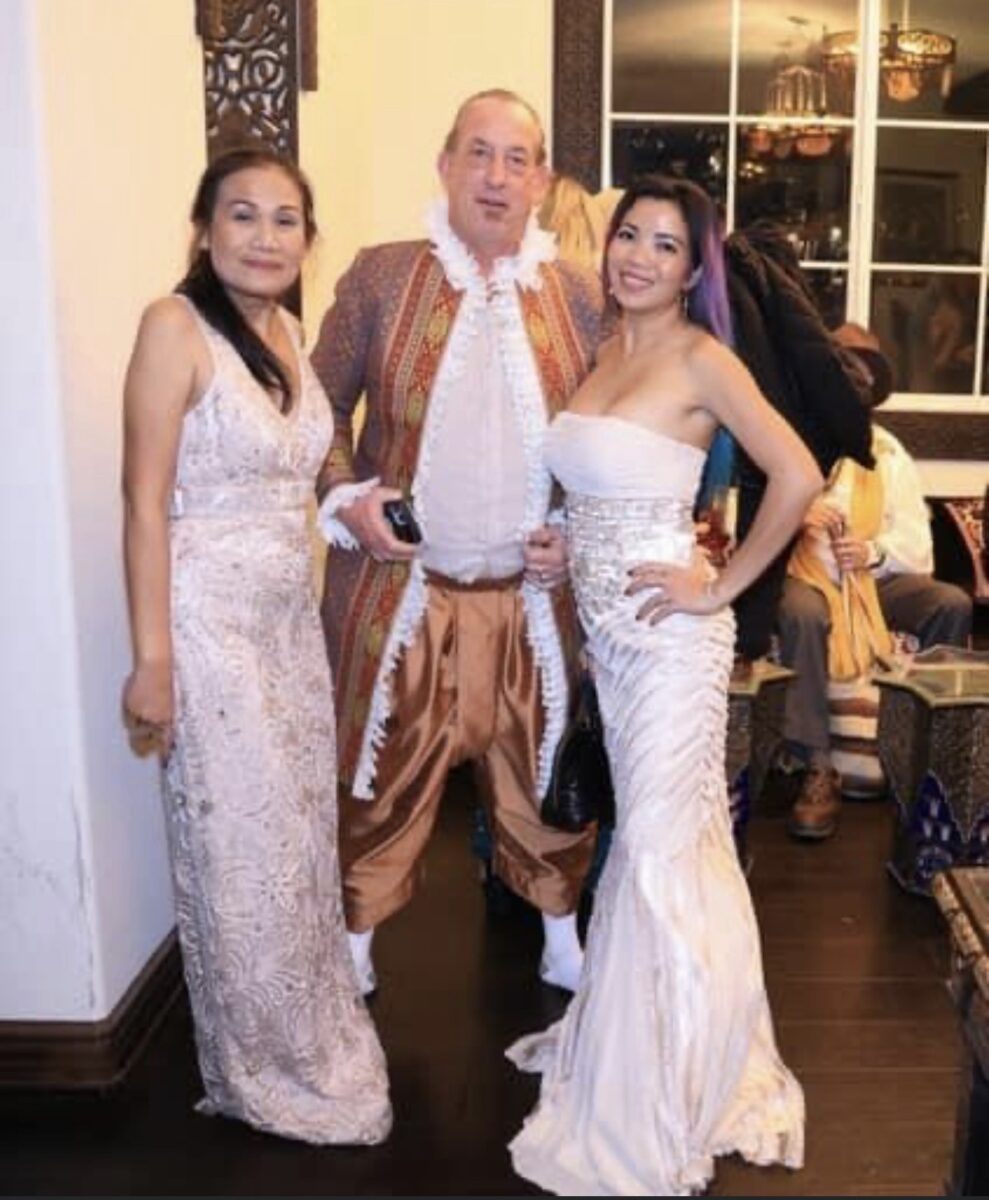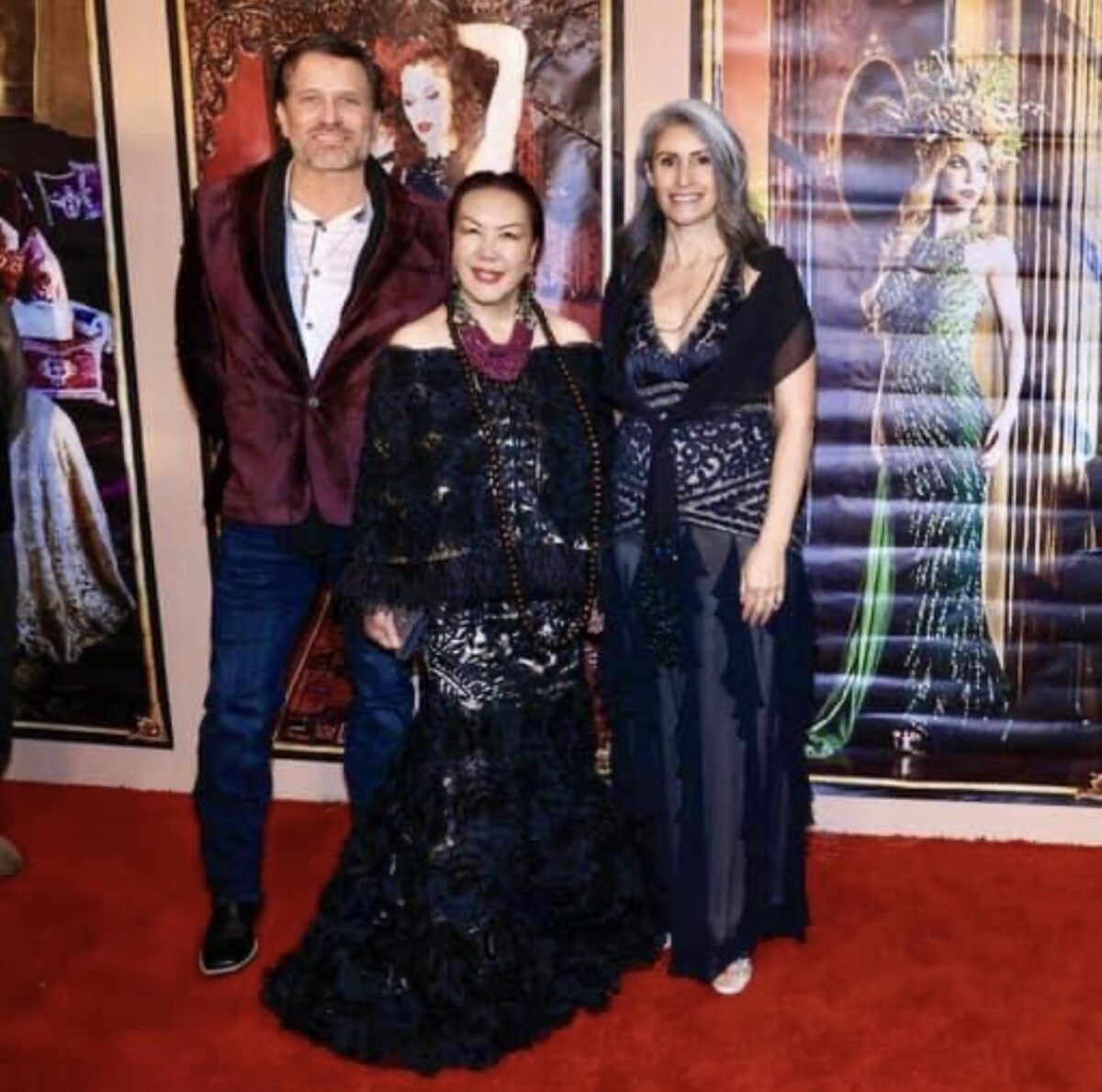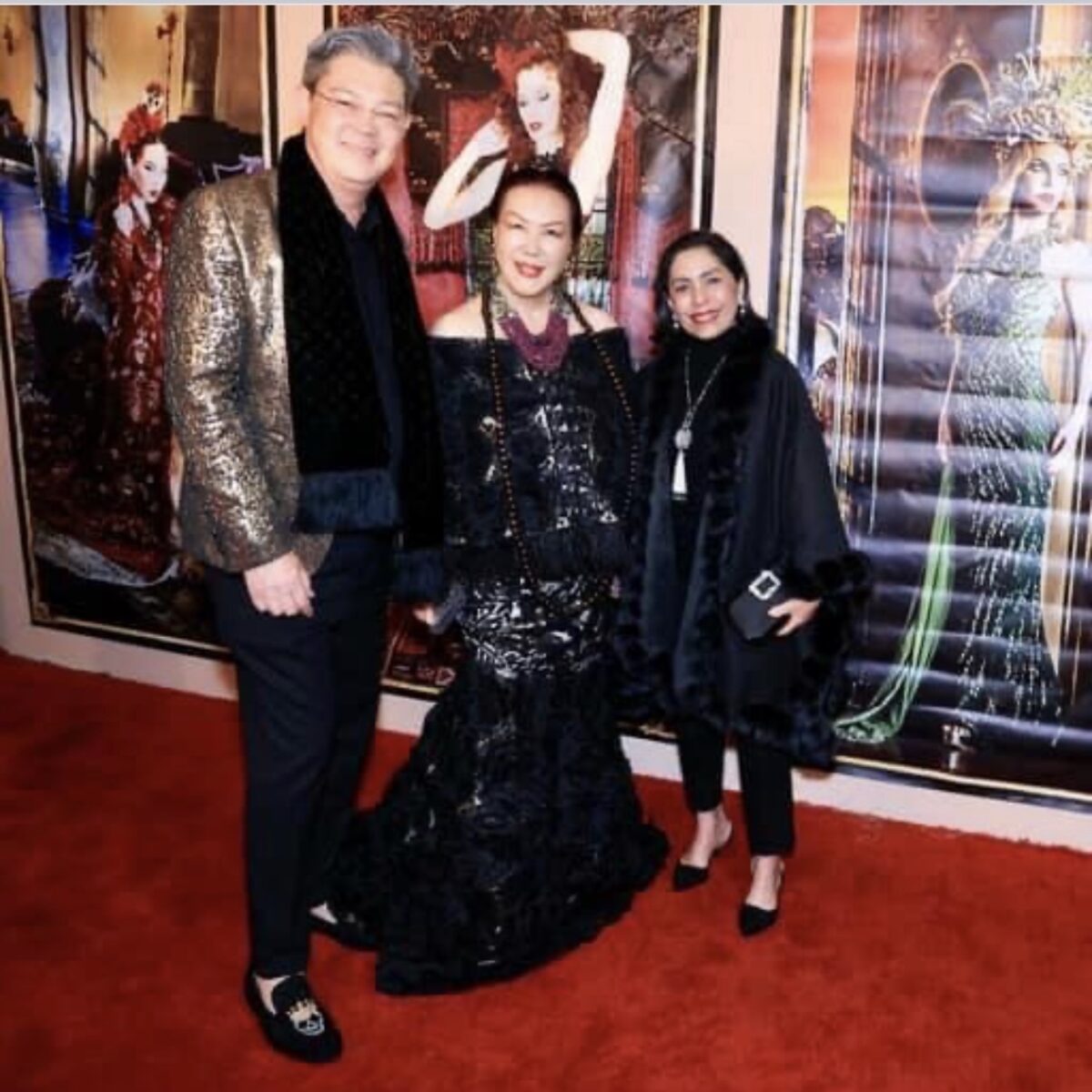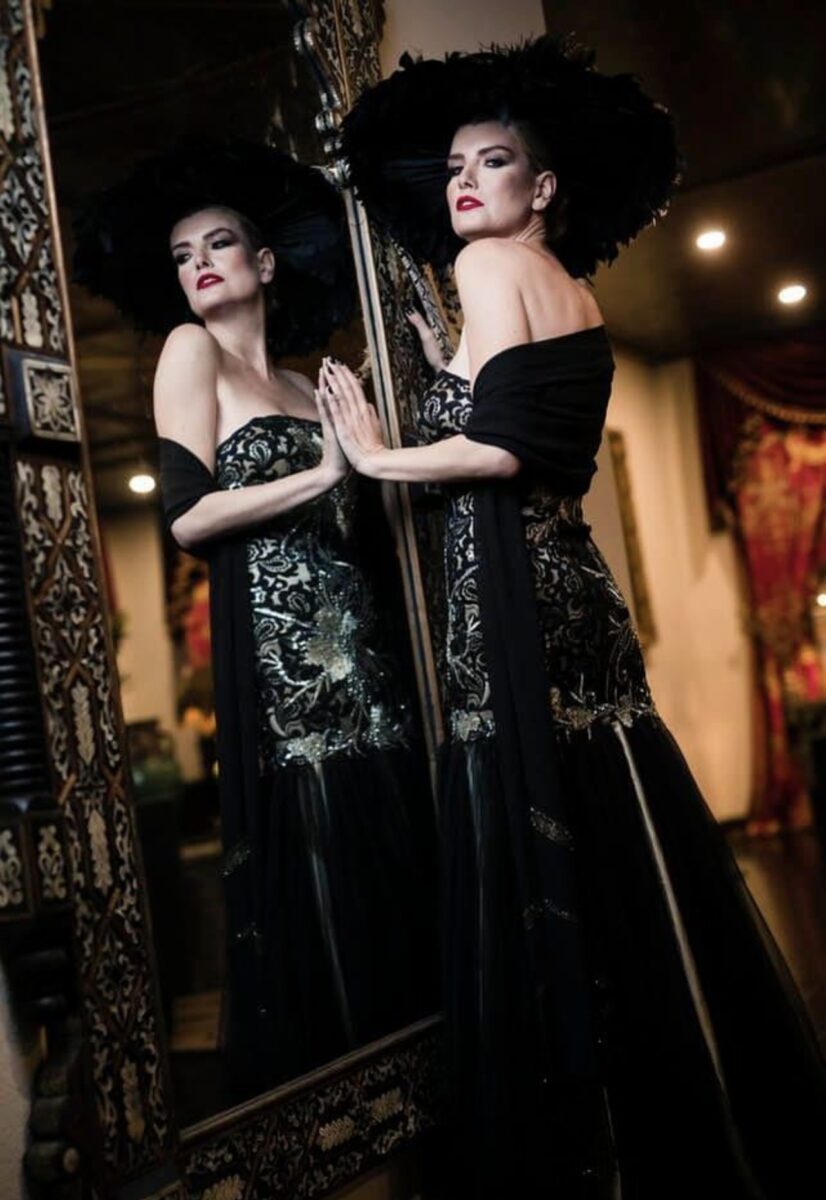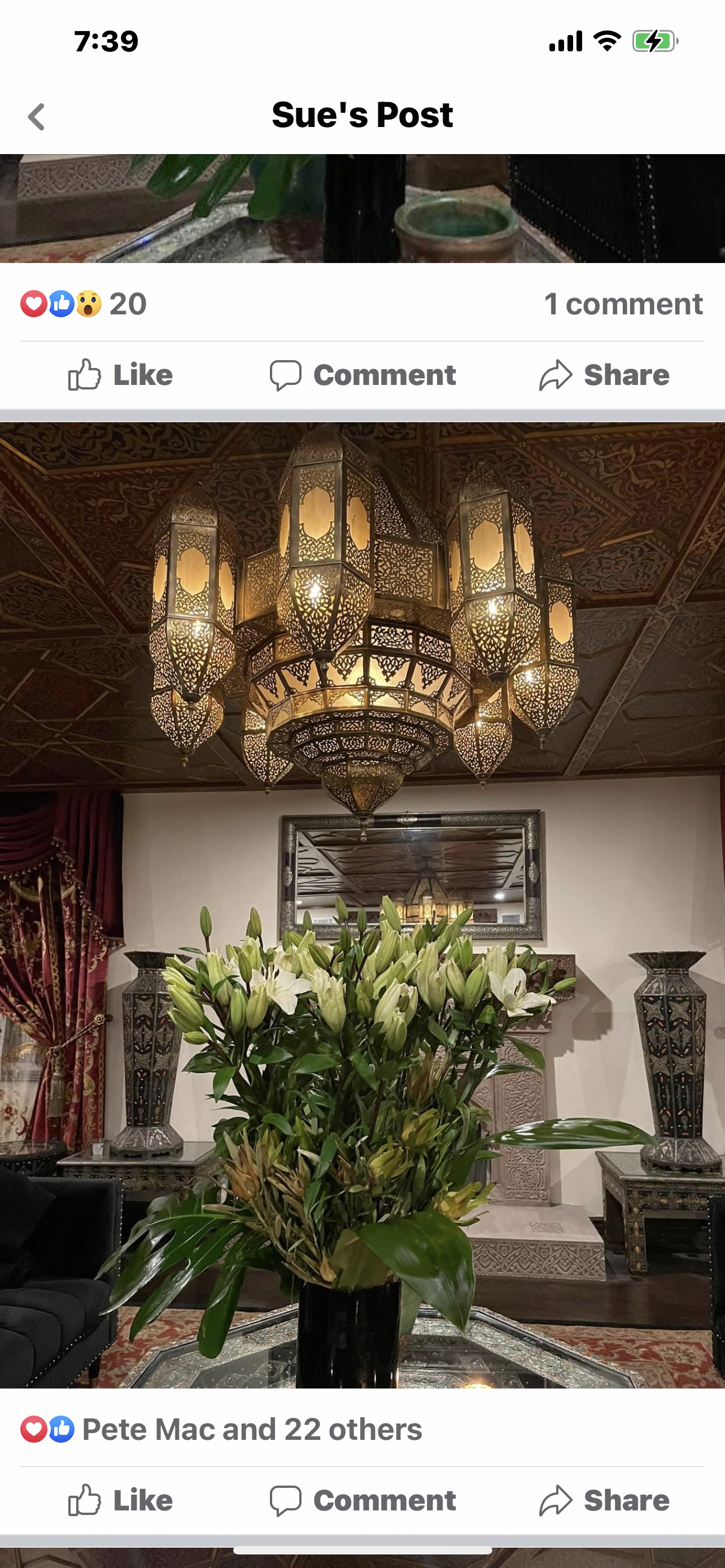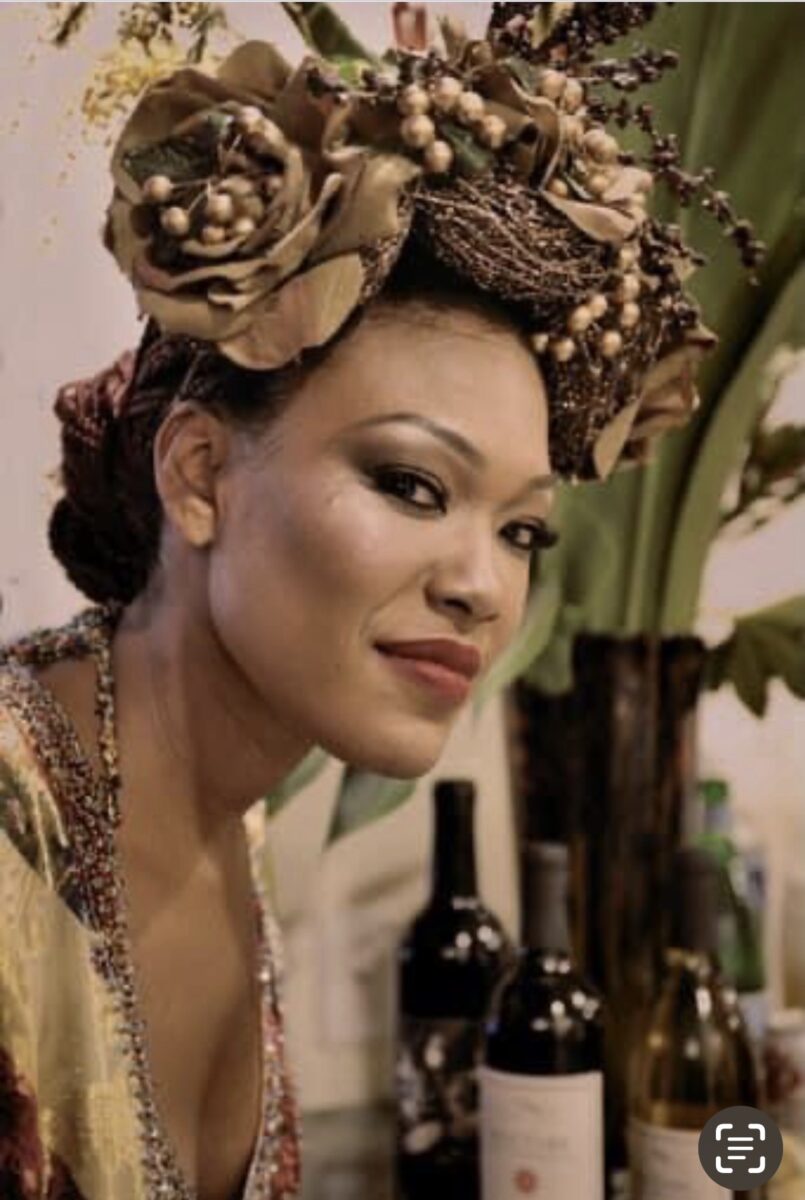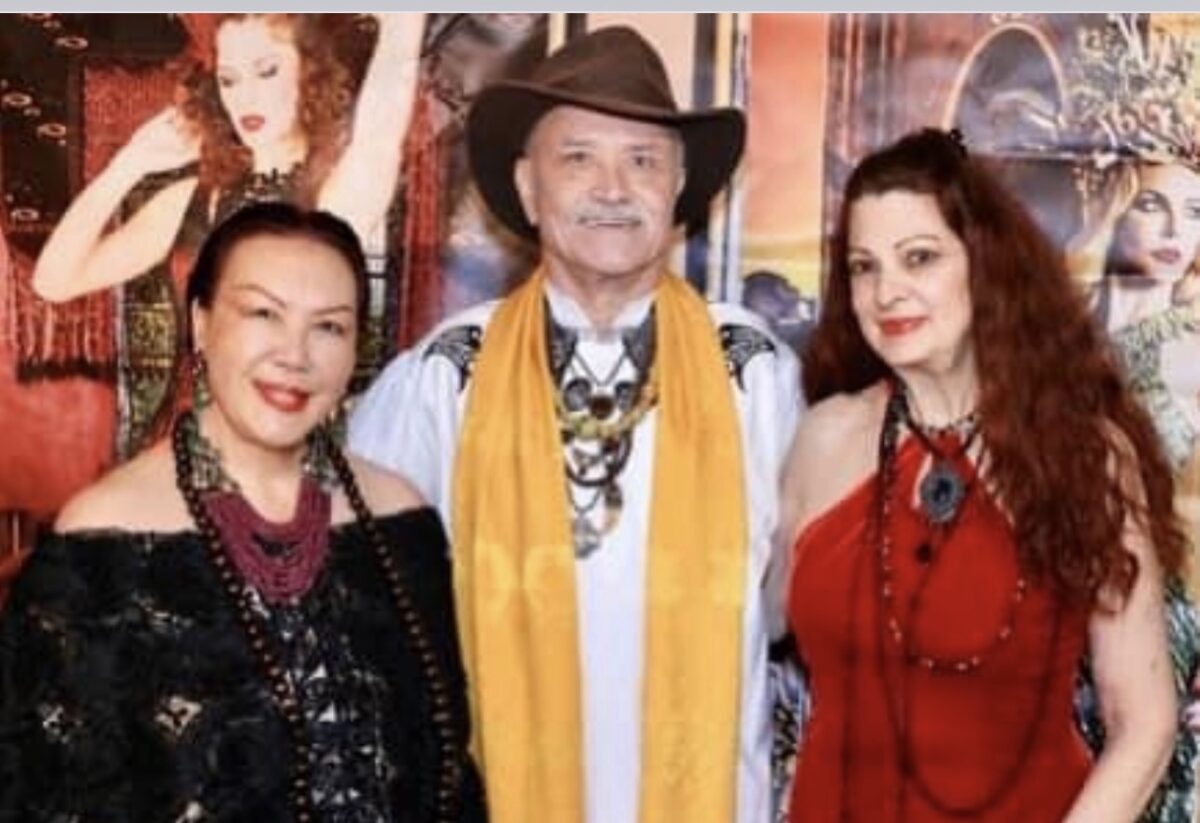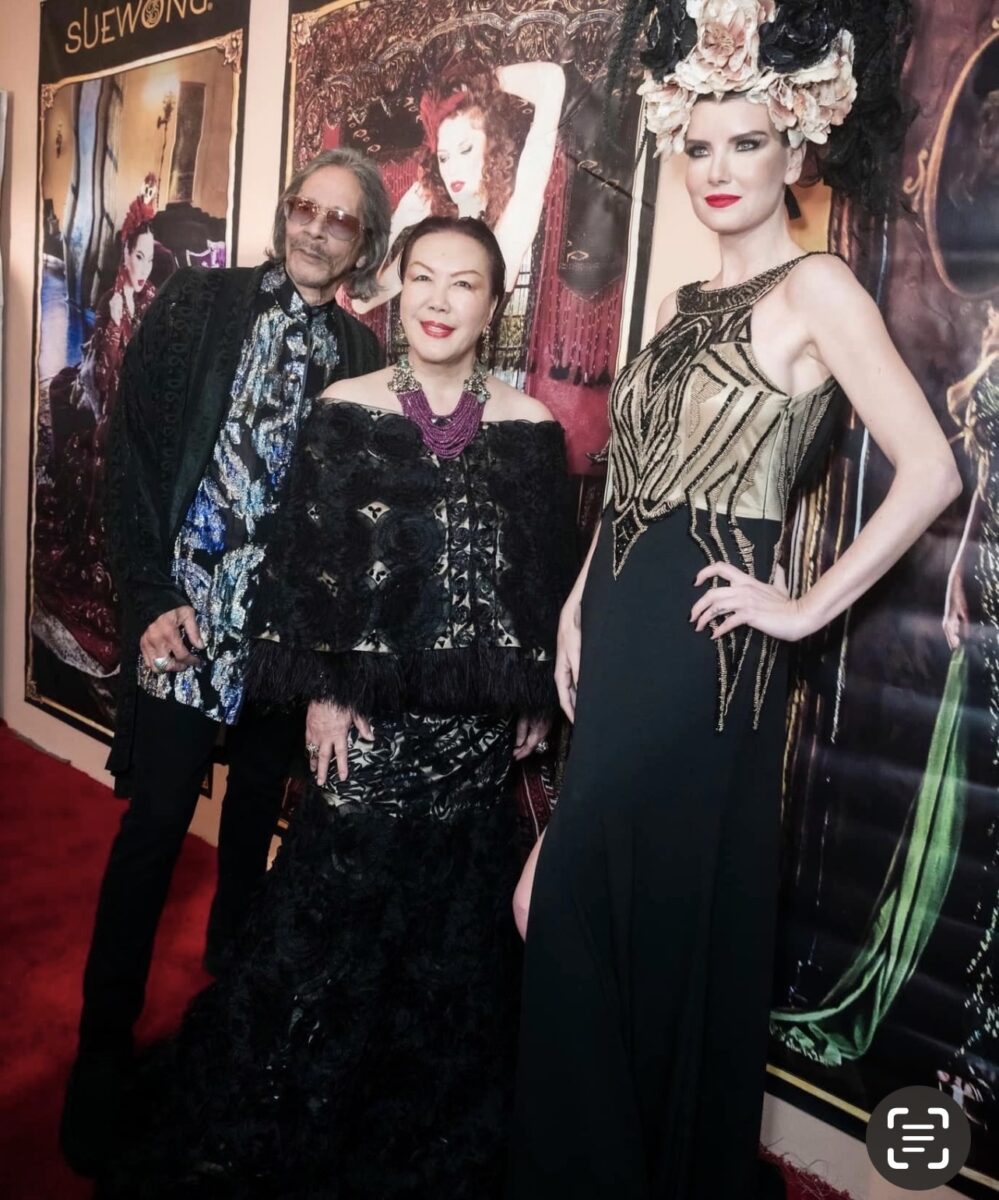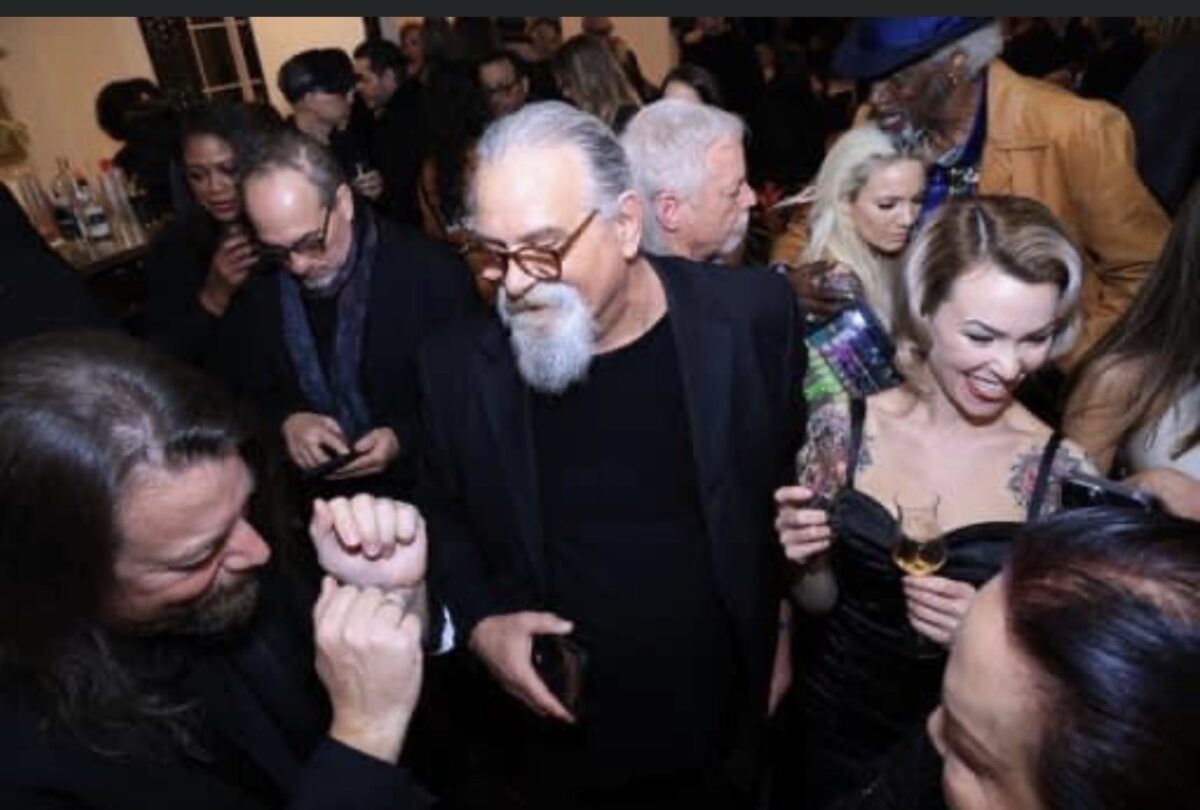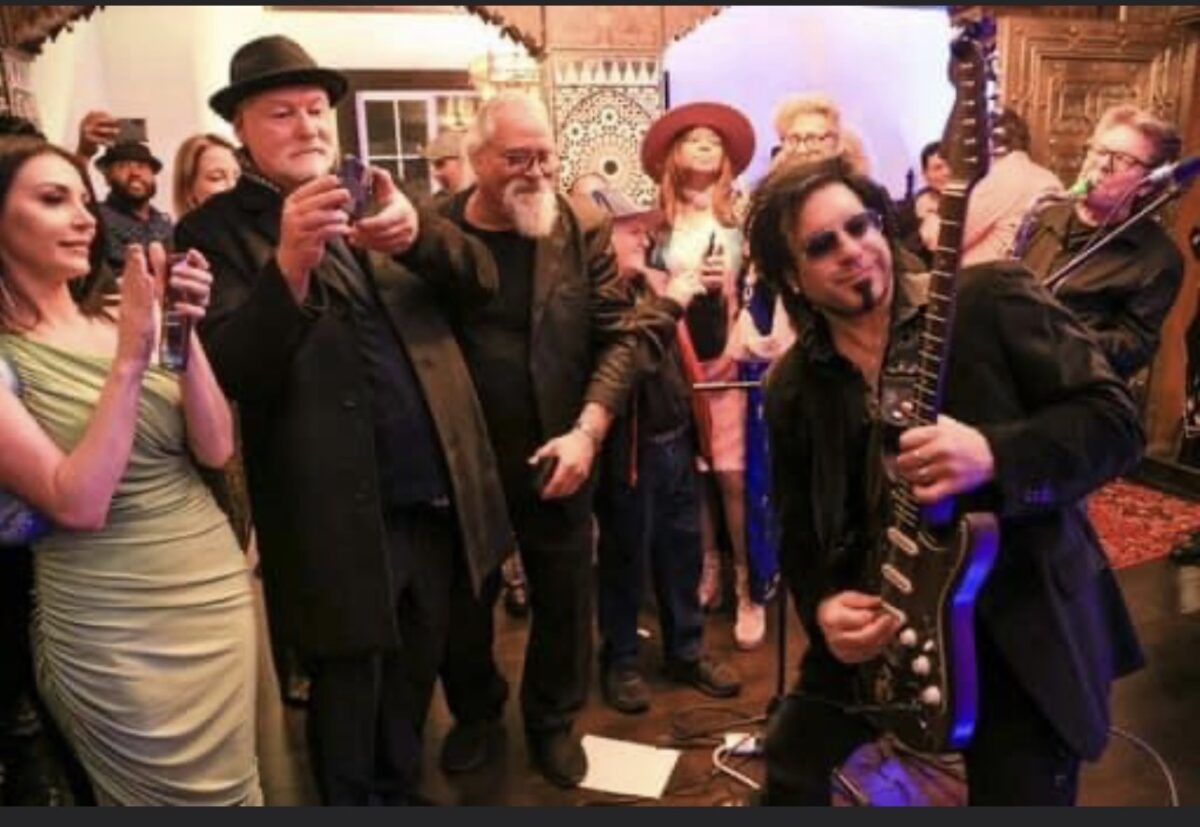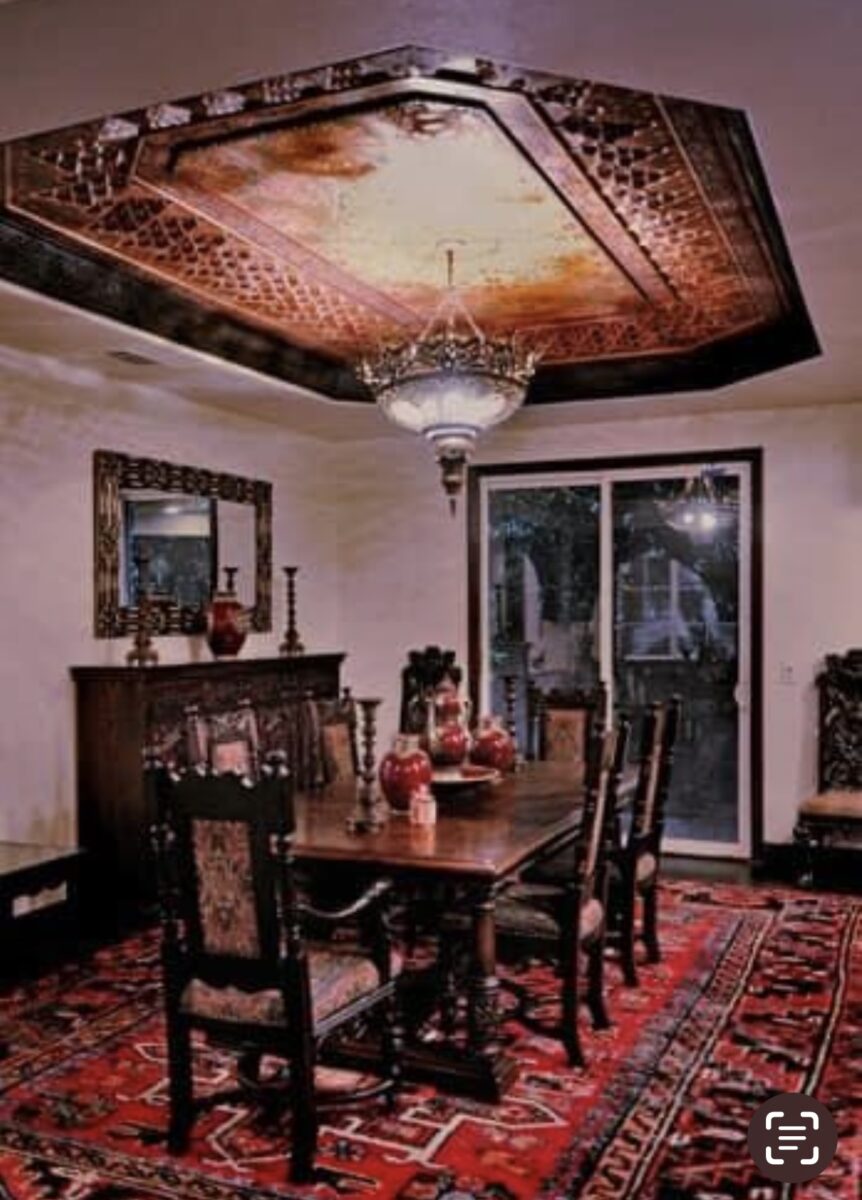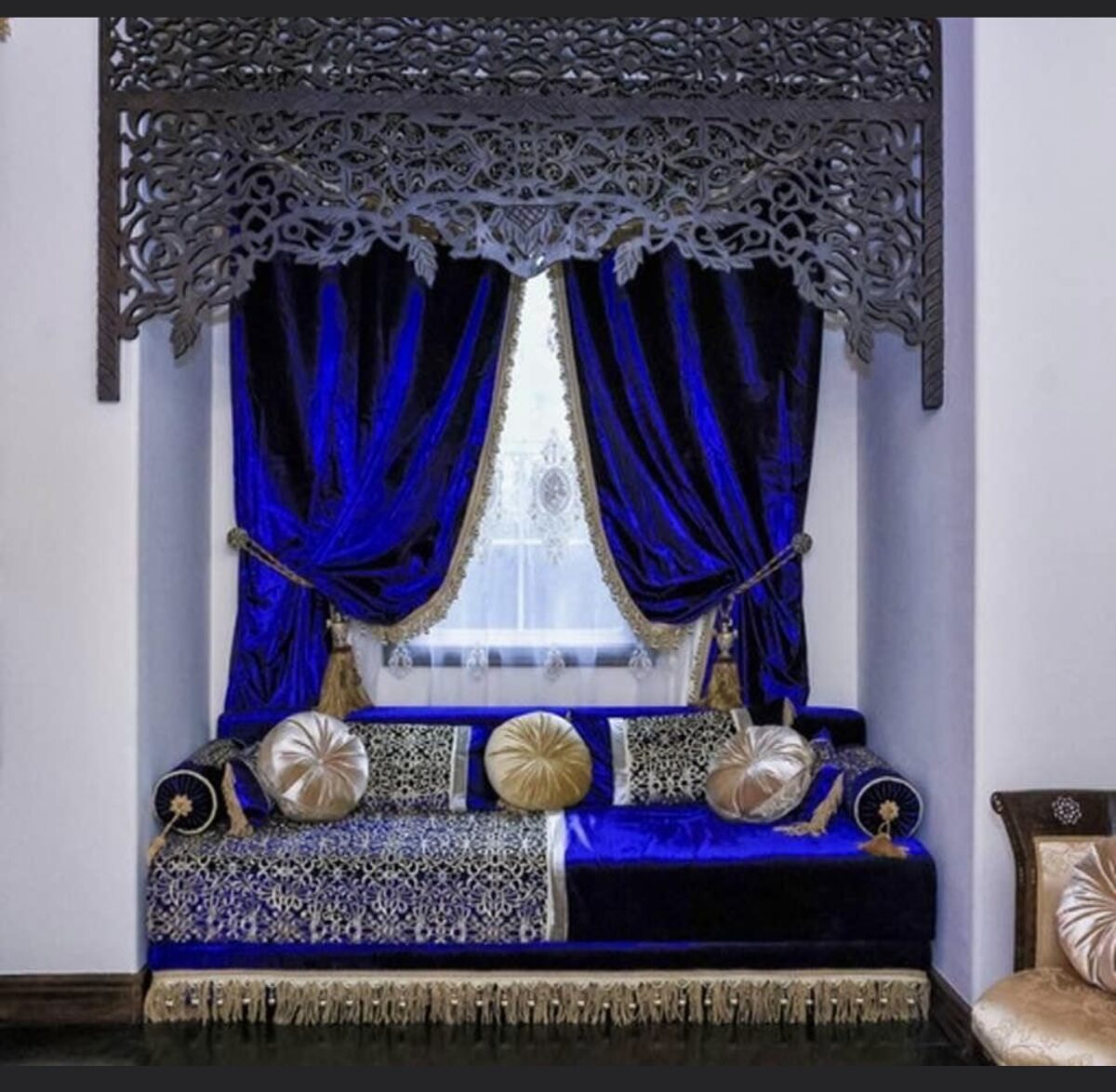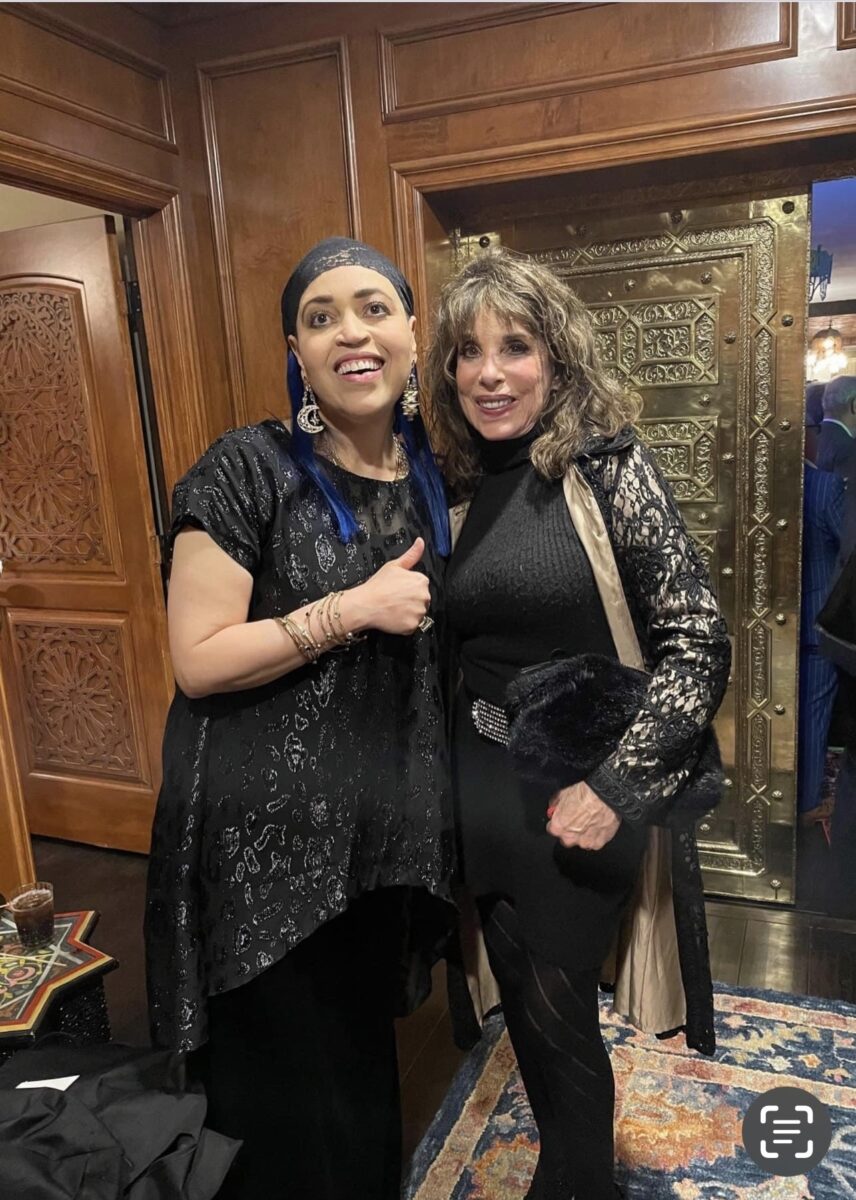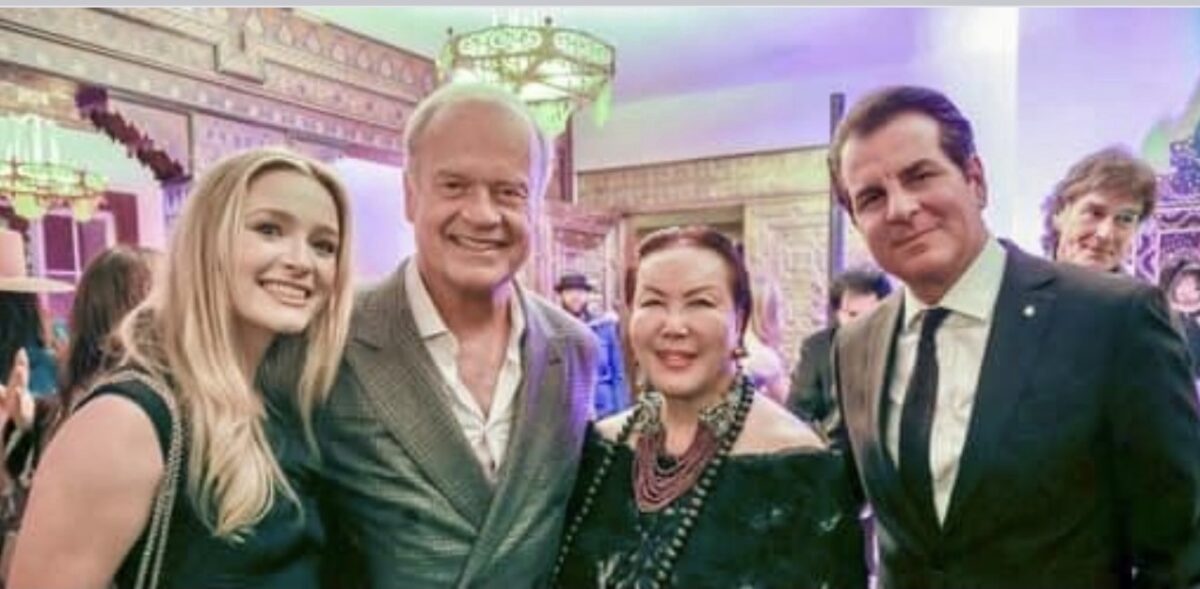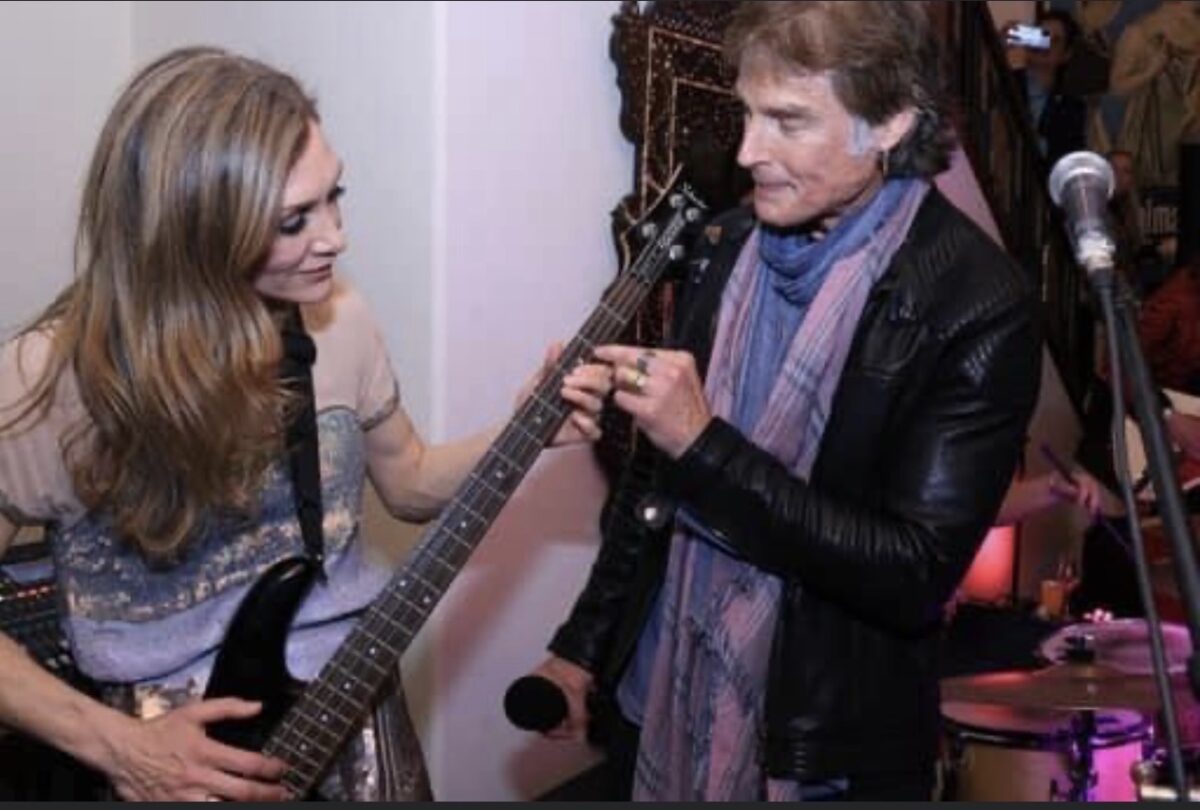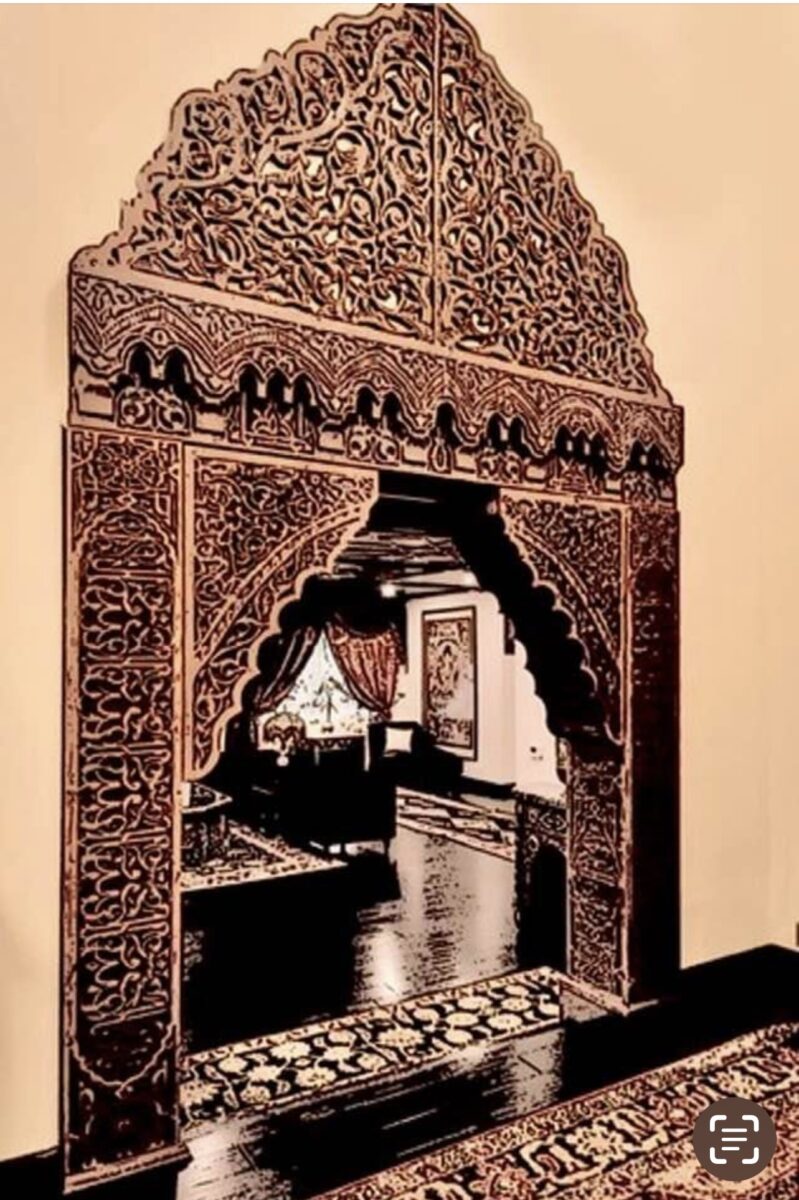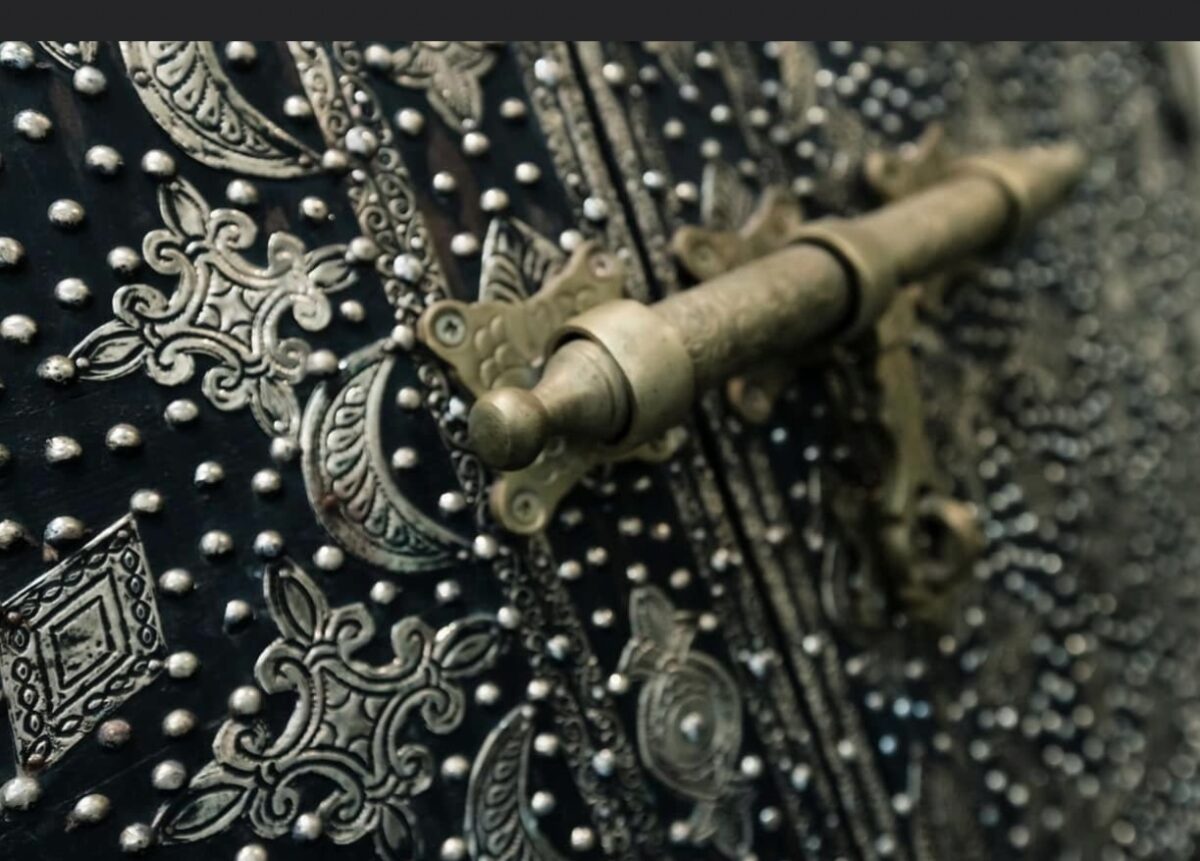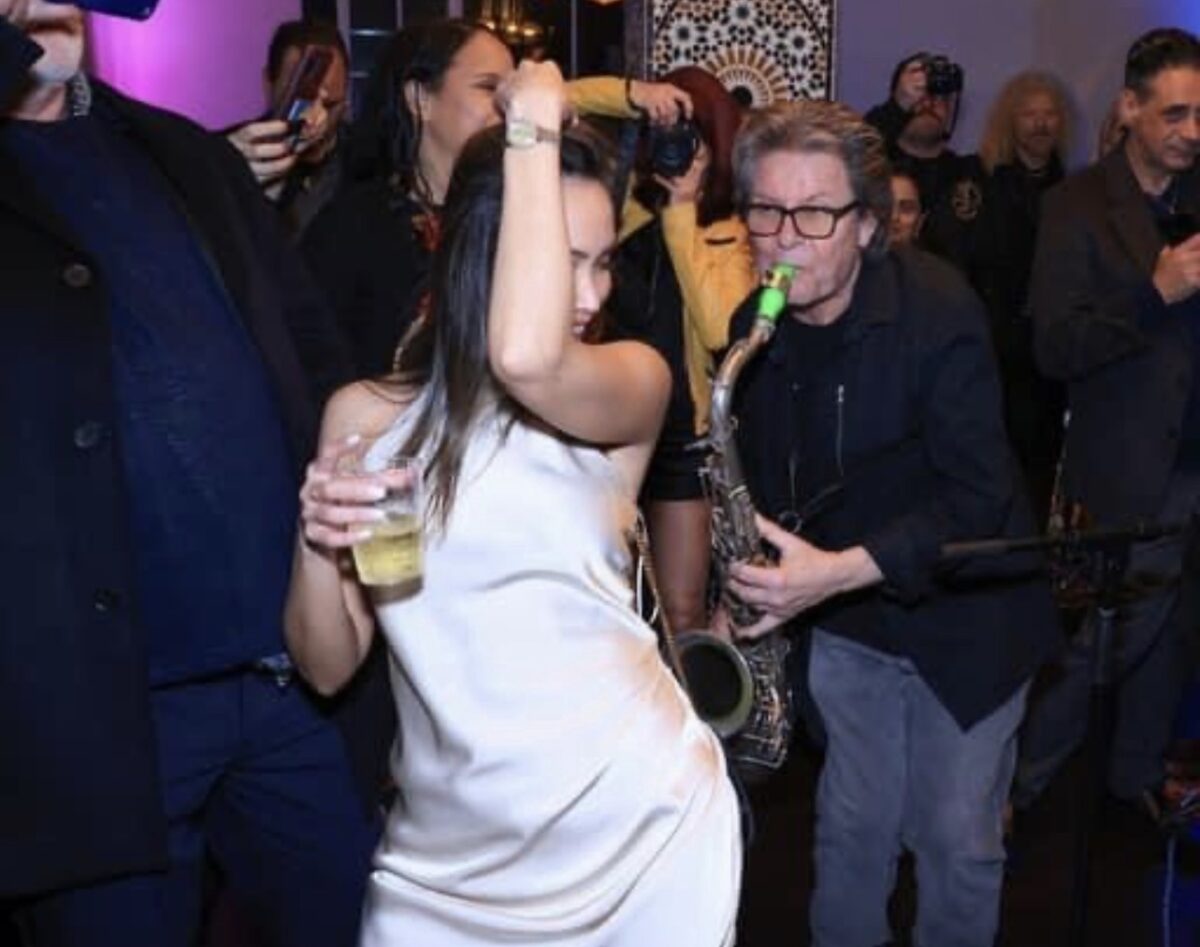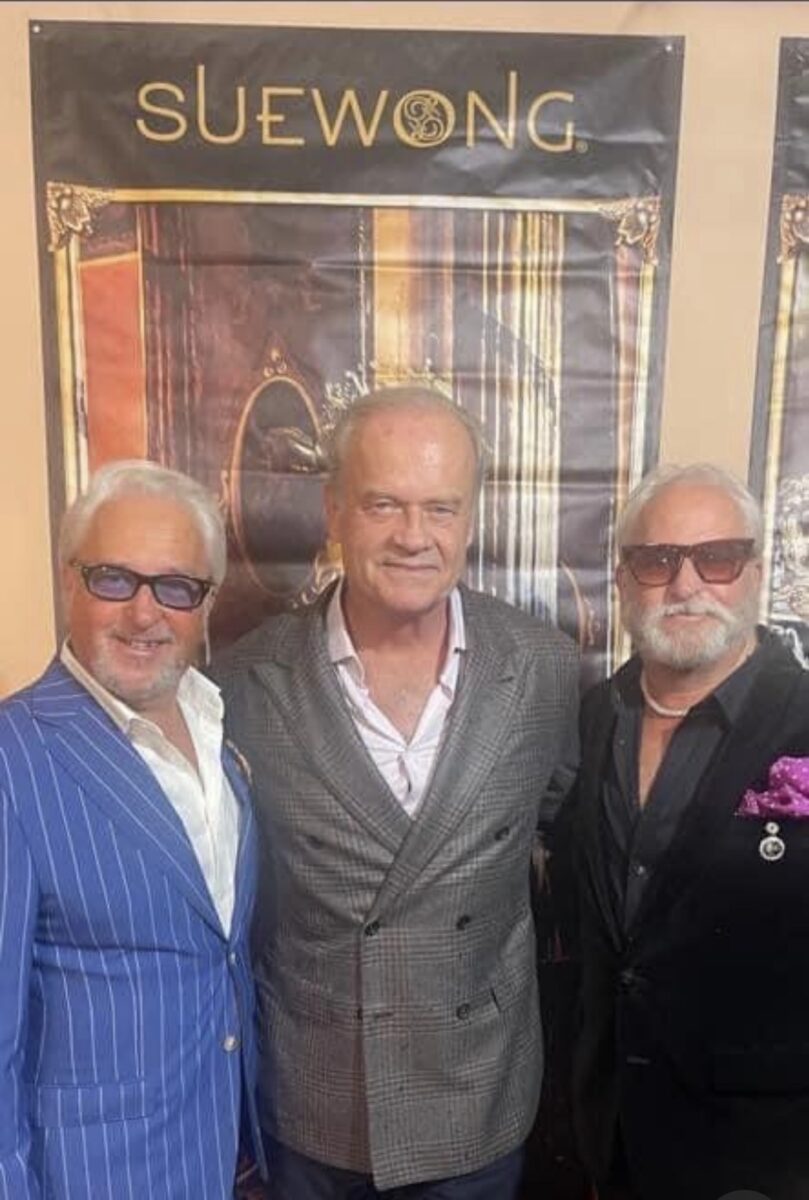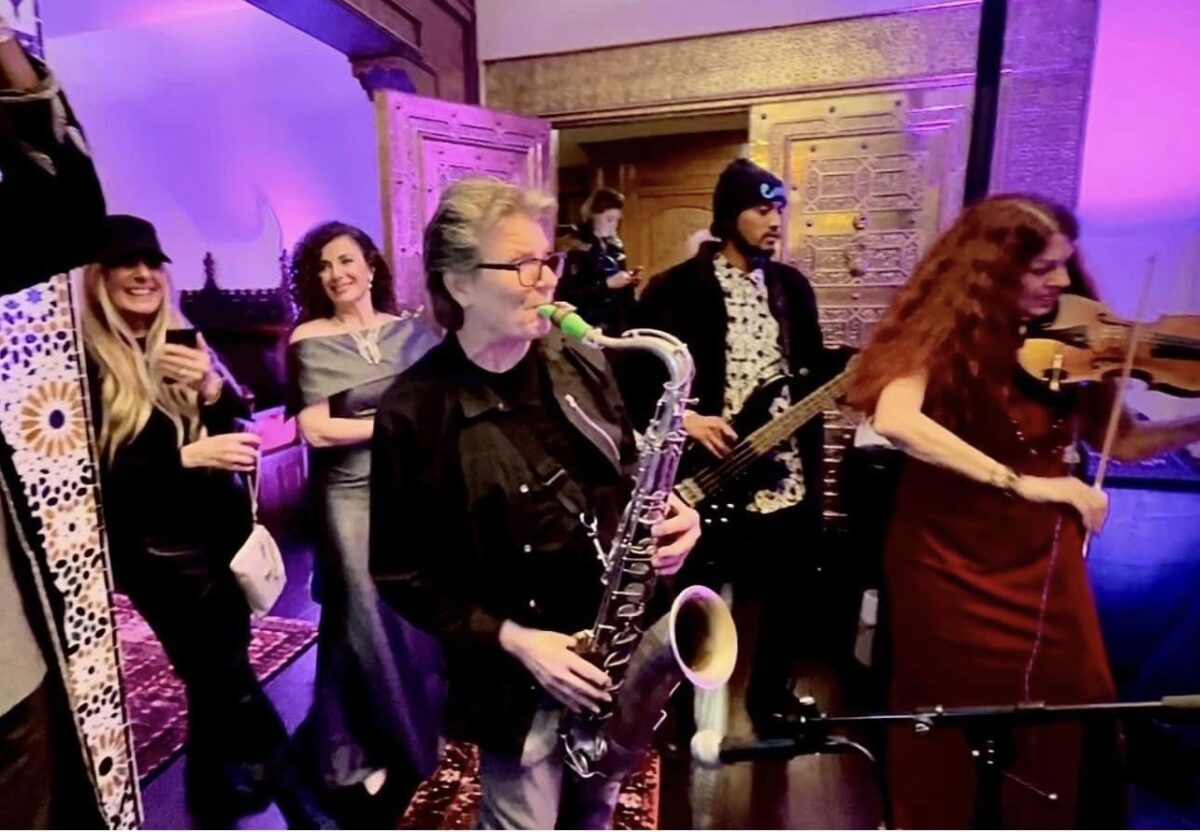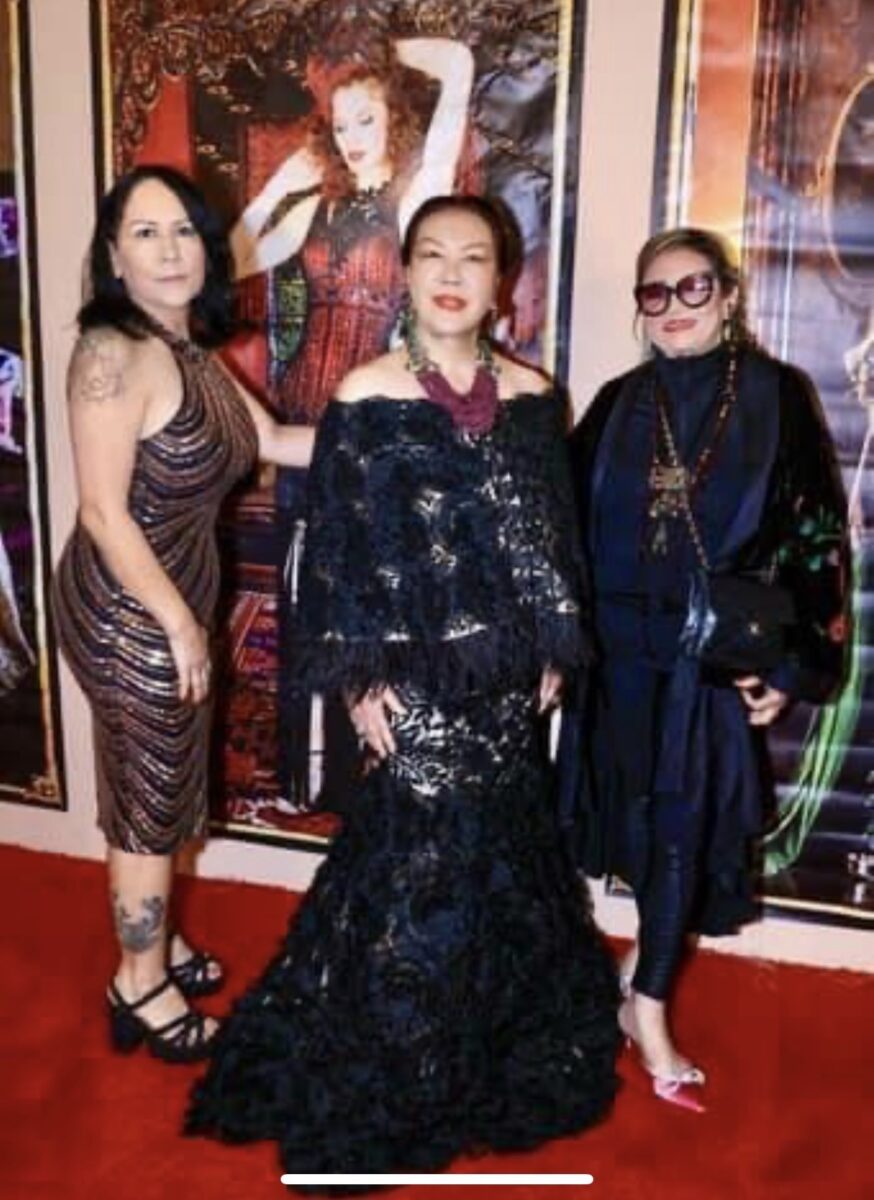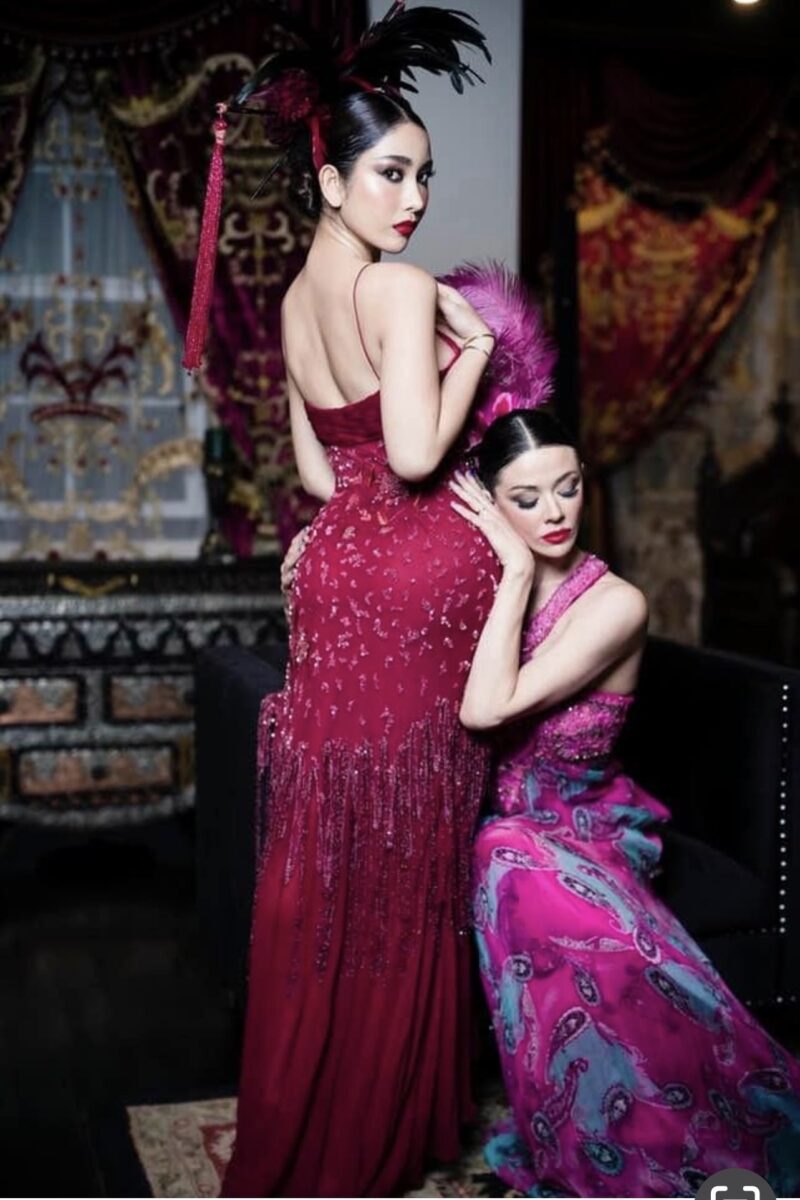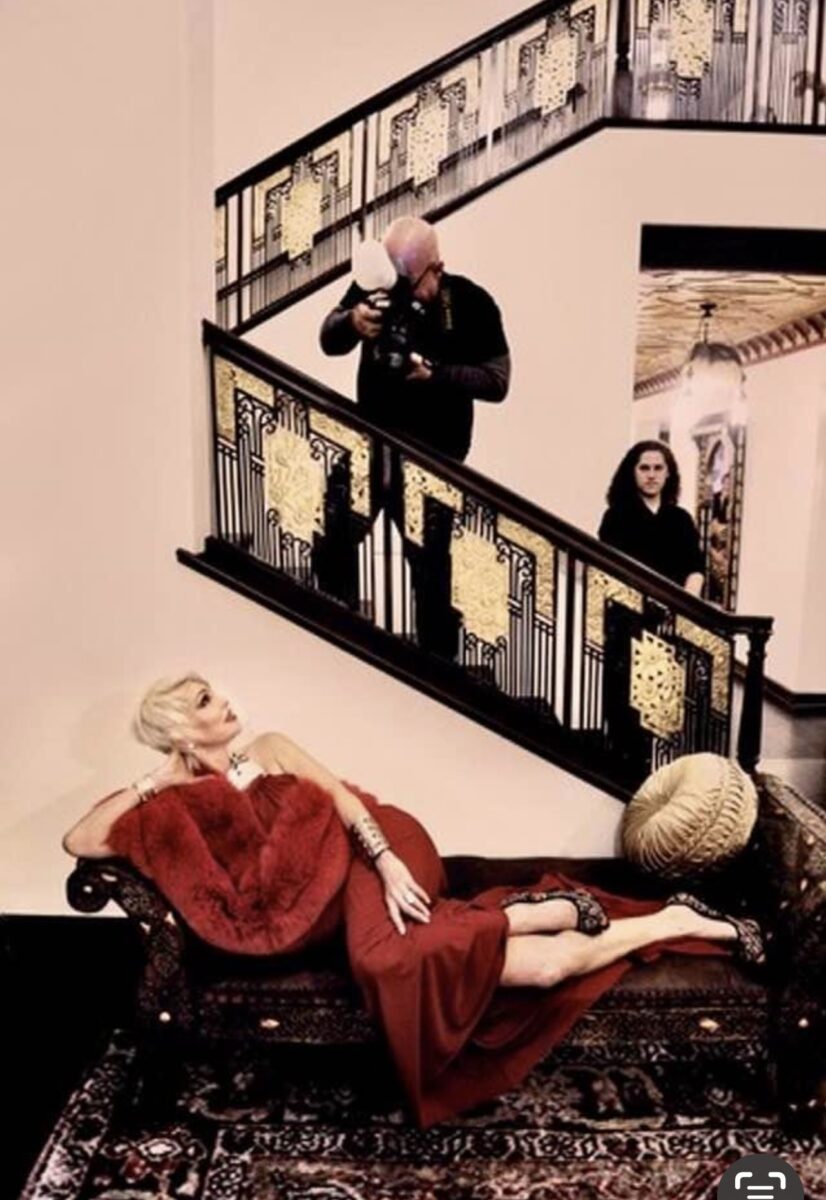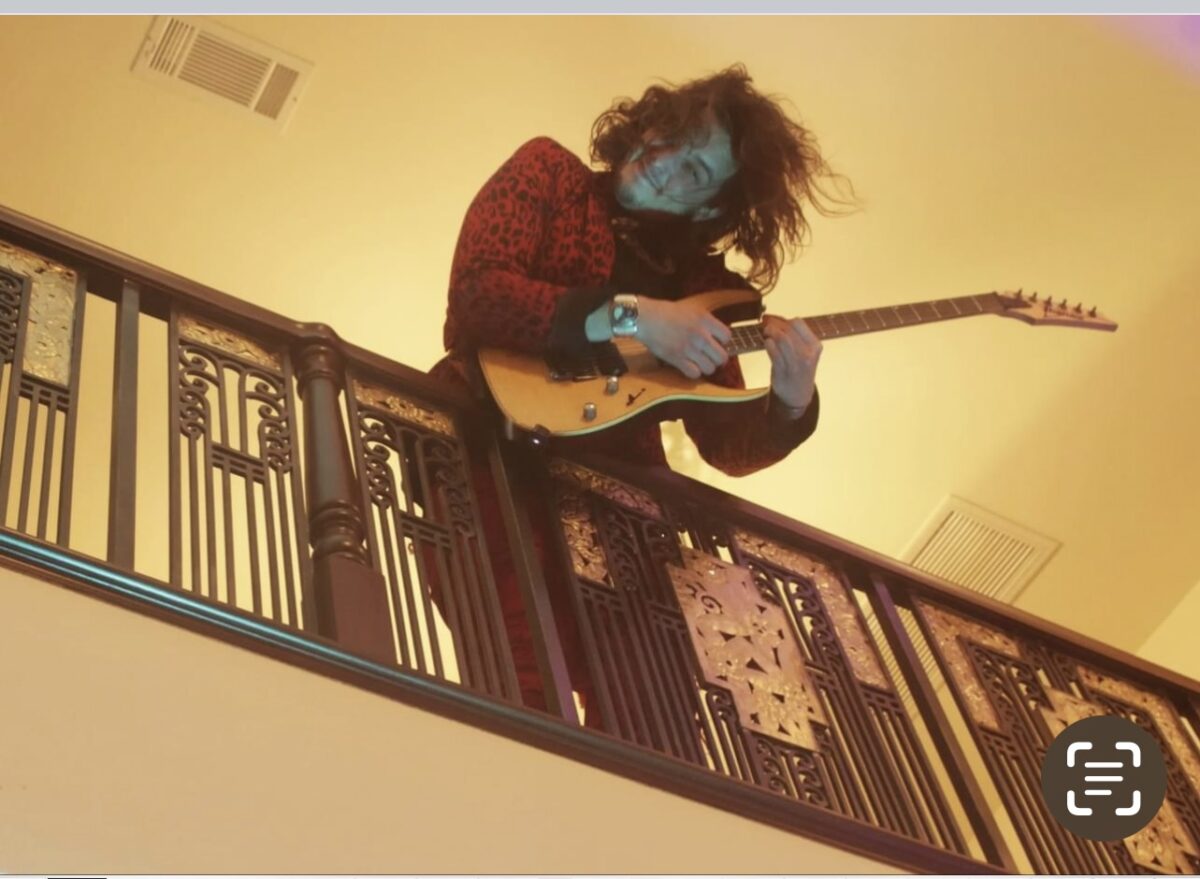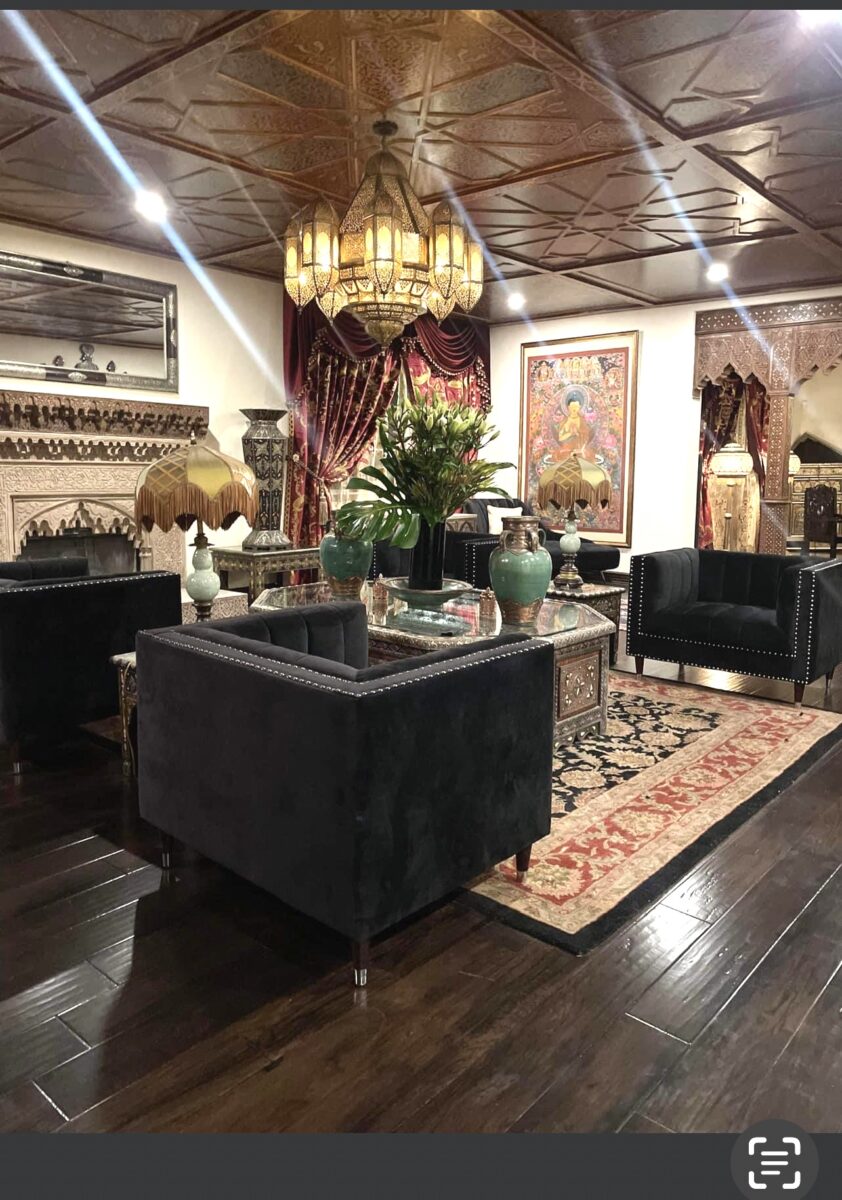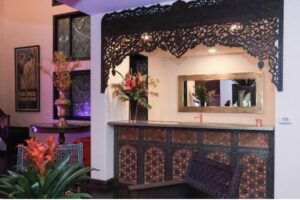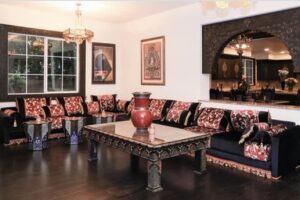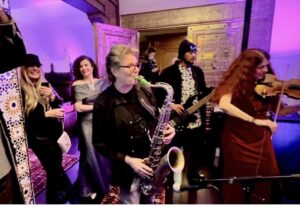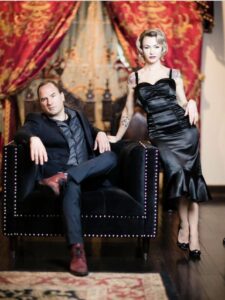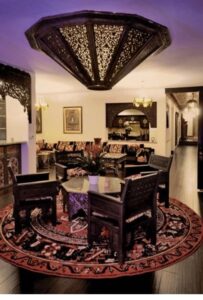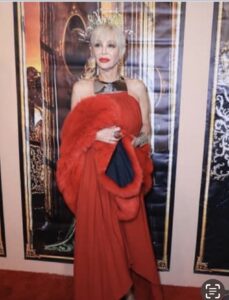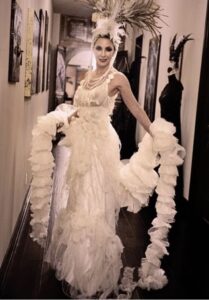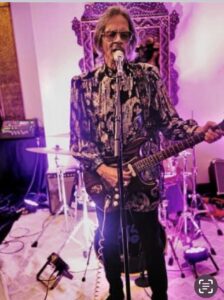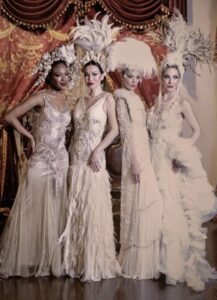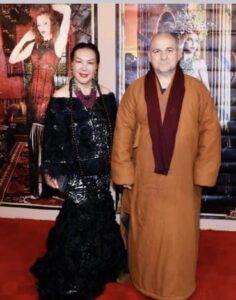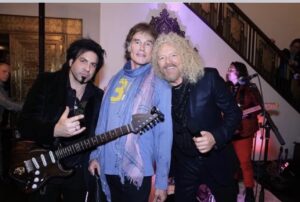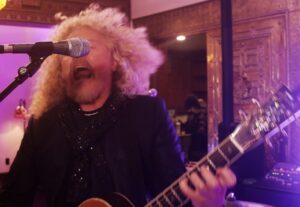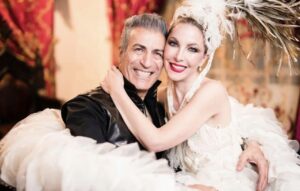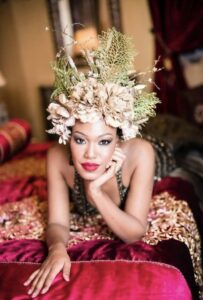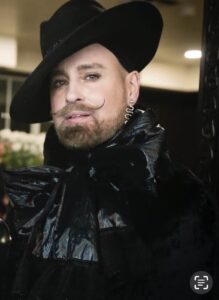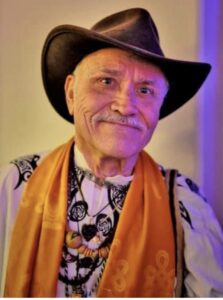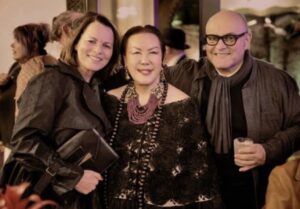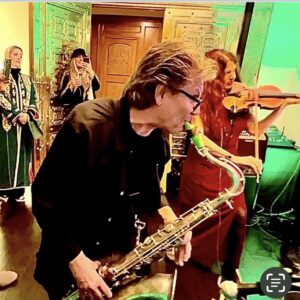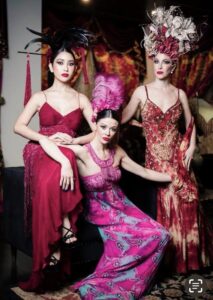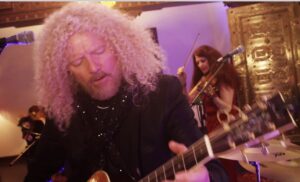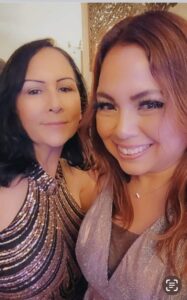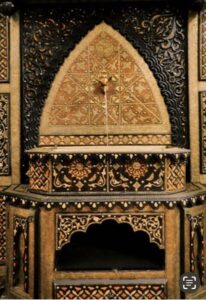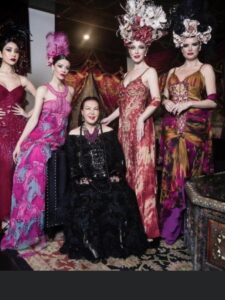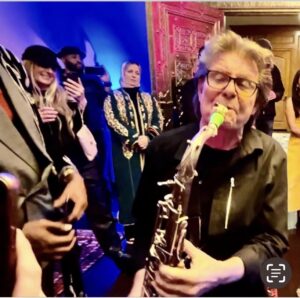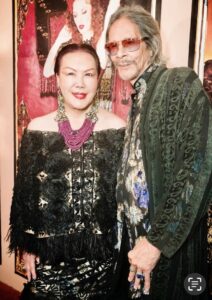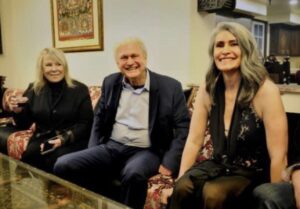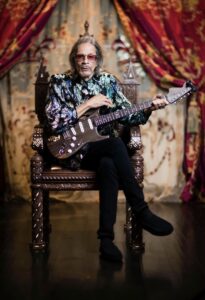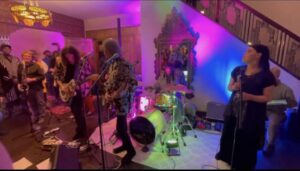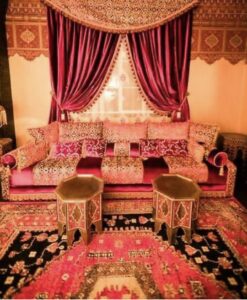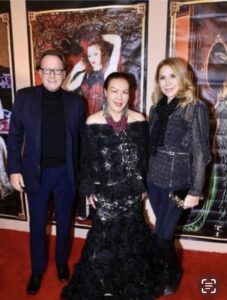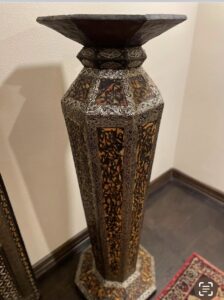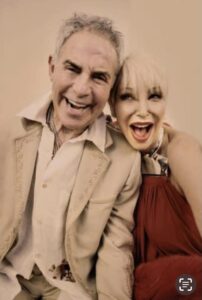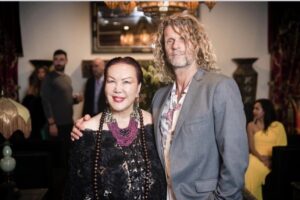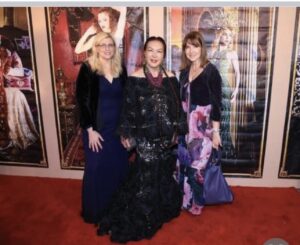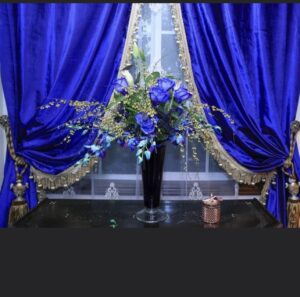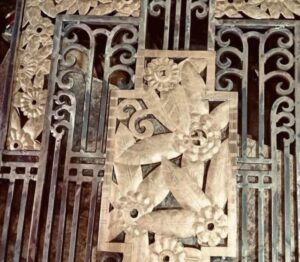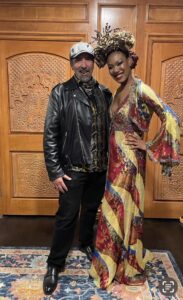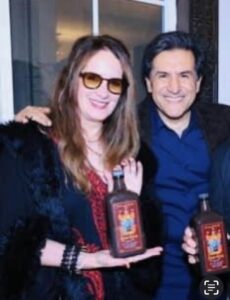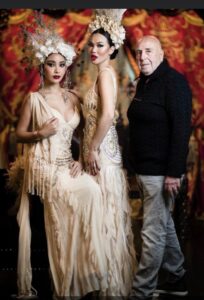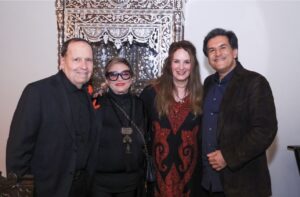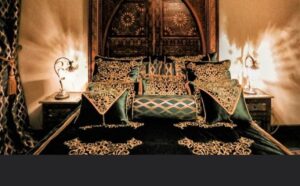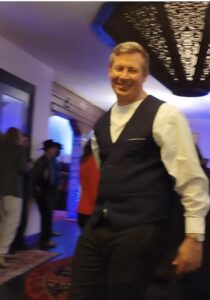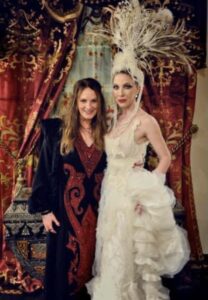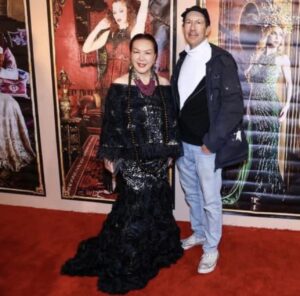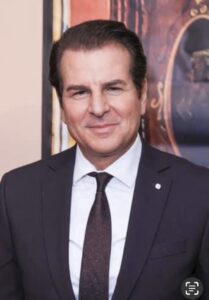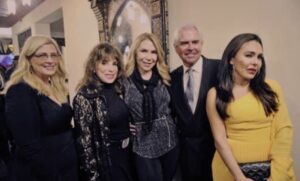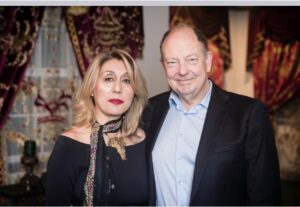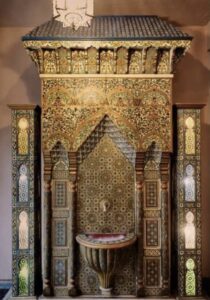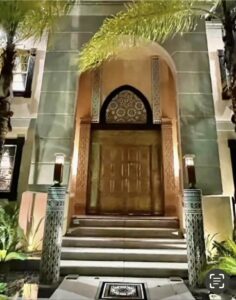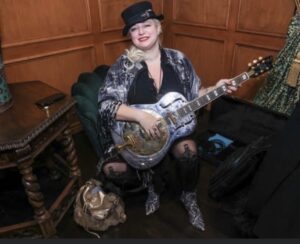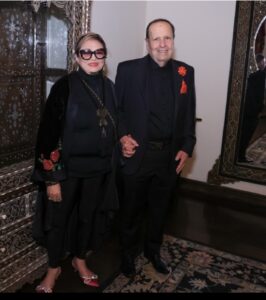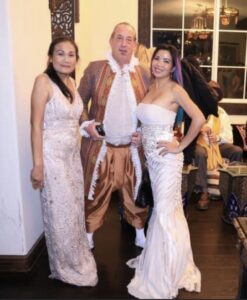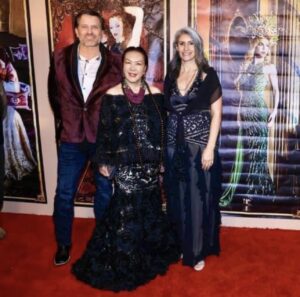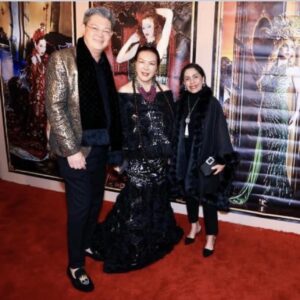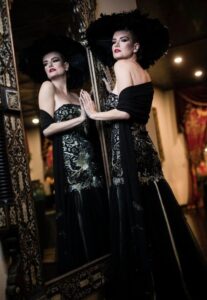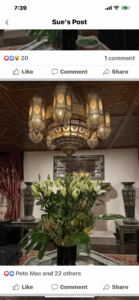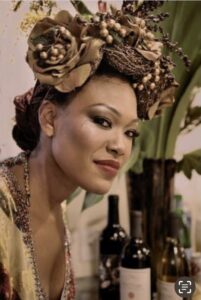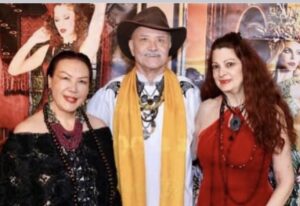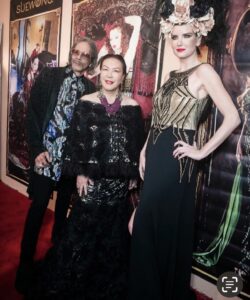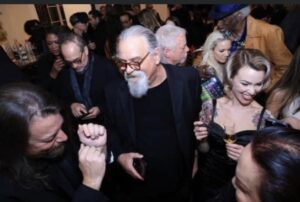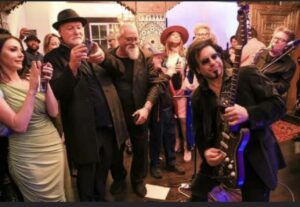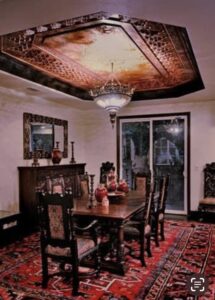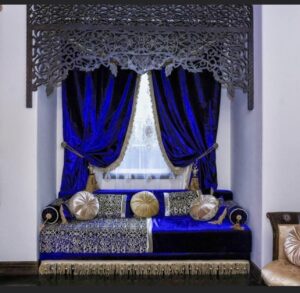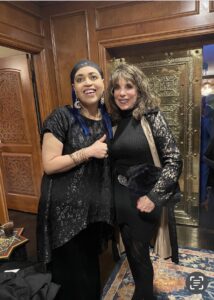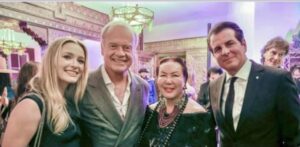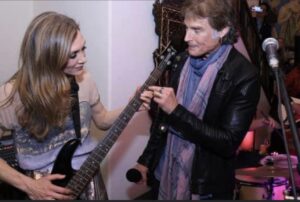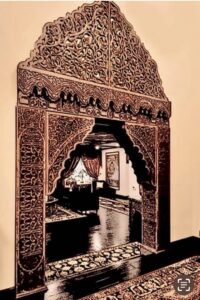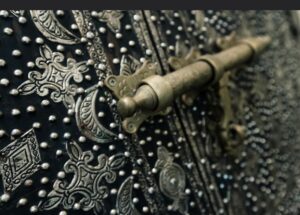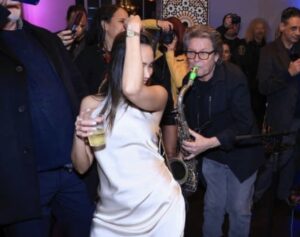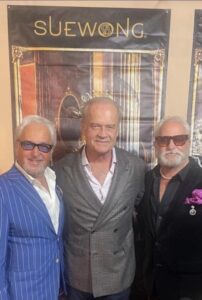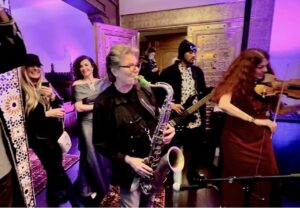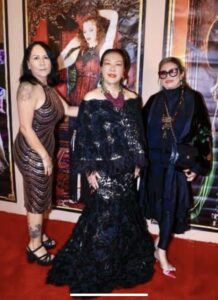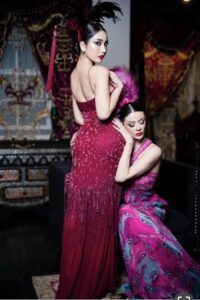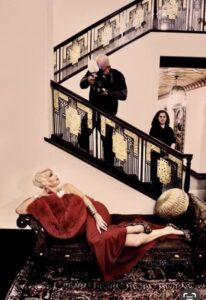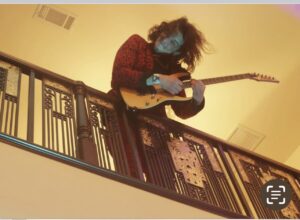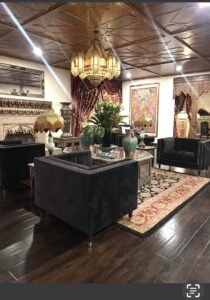 What A Blast! Move over grand Oscar Parties! This party was epic in scale! A magical vortex was created by the 350 revelers who upon entry to the palace/palazzo whose completion the party celebrated were greeted with a red carpet and the aroma of twenty floral arrangements. It was like a grand opera replete with celebrities, rock musicians, and models. What party and who threw it, you ask?
The Party of the Year was the creation of international fashion designer/artist Sue Wong, known for her fabulous productions. And this, by unanimous acclaim, was the greatest of all her events. The fete was to introduce her new designer home, the Palazzo Marrakech, located in the old Hollywood area of Los Feliz.
To describe the house one would need to use every superlative in the dictionary, which sounds like hyperbole but is not, as you would have realized had you had the opportunity to visit this truly remarkable edifice, magnificent inside and out. Why, you might ask, does this grand and grandiose structure bear the appellation Palazzo Marrakech? Simply because its 10,000 square foot, six bedroom interior evinces a stunning visual onslaught of Moroccan artifacts, mosaics, columns, furniture, ceilings, drapes, tiles, cabinets, doors, fountains, and even door handles, not to mention its 2-story stained glass window. The grounds, too, share this Moroccan motif and the spectacular pool looks like a refreshing oasis.
And, what better way to introduce such a unique domicile than to throw a party to end all parties?
The stormy weather did not deter the serious party animals, because who would want to miss a ROCKIN' SUE WONG party, and indeed they came out in full force. This event of a lifetime began with tours of the house. Everyone, to the person, was totally mesmerized by the exotic beauty of the Palazzo Marrakech, which is entirely Moroccan themed and encompasses a compendium of treasures both inside and out, with each piece a magnificent work of handcrafted art. Prominent realtor Gary Fleishman and his wife Stevie said that in decades of viewing houses they had never seen one like this, and, expecting beforehand to utter the usual platitudinous plaudits, instead found themselves so taken by the beauty of the house that they, by their own admission, were simply unable to find adequate words to express the depth of their awe! Sue Wong, the designer of the home and the hostess of the party, orchestrated every aspect of this simply astonishing house and the event to celebrate its completion. Indeed, the entire party was an artistic affair in the Wong tradition, with delectable hors d'oeuvres and desserts circulating among the crowd while wine and spirits were flowing. Also circulating like elegant gazelles were the gorgeous Sue Wong models, costumed in equally gorgeous Sue Wong designs.
Major celebrities in attendance included celebrated actor Kelsey Grammer and his beautiful daughter Greer Grammer, producer Larry Kasanoff of Mortal Kombat and Terminator 2, E! founder Larry Namer, designer Donald J. Pliner and his glamorous wife Lisa Faith Barbernell-Pliner, Abbot Yeanfan of the Shaolin Temple, international peace maker Reverend Patrick McCollum, former BAFTA Chairman and current BRITWEEK Chairman Nigel Daly OBE with his beautiful wife Louise Salter of The Lab Collective, Caroline Lagerfelt from Gossip Girl, Sweet Magnolias/Netflix and SVU: Organized Crime (and soon to be seen in a new film with Jessica Chastain), author/life coach Lisa Haisha and telehealth pioneer Kian Sanelli of Independa, guitarist/songwriter/actor Medi EM and model/actress/entertainer Dustin Quick, realtor Christophe Choo and socialite Gabrielle Williams Choo, Shark Wheel CEO/realtor Gary Fleishman and his wife Stevie, actor/rock musician Ronn Moss of The Bold and the Beautiful,  actor Vincent De Paul, actor/director/producer Jacqueline Murphy, actor Robert Frank Telfer, the Harris brothers of WOW Entertainment, Grace Kaufman of The Sky is Everywhere, Resurrection, and Man With a Plan and rock musicians Leon Hendrix, brother of Rock immortal Jimi Hendrix, Scott Page of Pink Floyd), and Chris Pitman of Guns n Roses, and violinist Scarlet Rivera who has performed with Bob Dylan and Joni Mitchell, and also British rockers Steve Cooke and Bex Marshall and Influencers Mr. D (Darren Mayer) and Kendra Wilkinson. 
The music was equally stellar, featuring rocking and moving performances by amazing musicians Ronn Moss, Steve Cooke, Scott Page, Scarlet Rivera, Derek Day, Chris Grainger, and Jenny Mosley. These sets were followed by Bex Marshal, singing rock/blues and sounding exactly like Janis Joplin, Djordje Stijepovic with a stand up and standout bass performance, and last, but not least, Leon Hendrix, who offered an electrifying set with M'Chell singing vocals as well. There was even a surprise guest appearance by the legendary Chambers Brothers.
Needless to say, this was an unforgettable party and house unveiling. Everyone in attendance on this enchanted evening was enveloped by the aura of the setting, imbued as it was with the unmatched Sue Wong flare and her ever-present mantra of Beauty, Magic, and Transformation.
"This party reached the apex of the creative energy curve, an energy which emanated not only from the structure itself but also the presence of highly talented and accomplished artists, who came from the worlds of entertainment, fashion, music, dance, and journalism. This was a fitting celebration of the higher creative frequencies of human endeavor; party goers could not but feel an exhilaration amidst this glamorous atmosphere pulsating non-stop with not just the sound of driving music but also with the spirit of good will and camaraderie." This evaluation from the lips of the grand dame herself, Sue Wong.
Many thanks to the sponsors of this spectacular shindig: Christophe Namer, who provided his Armagnac Brandy; Thach Namer, who provided her Thai delicacies; Pola Rubis, who provided her art work; Spencer Daily, who provided SLYD Wines; and the Milena company which provided candles.
Thank you photographers Sheri Determan, Shari Belafonte, Greg Doherty, Jamie Lim, Dietmar Kohl, and Sunny Ray