PARISIAN ELEGANCE OF SAINT LAURENT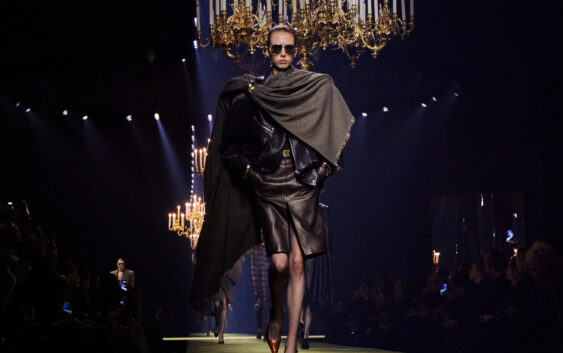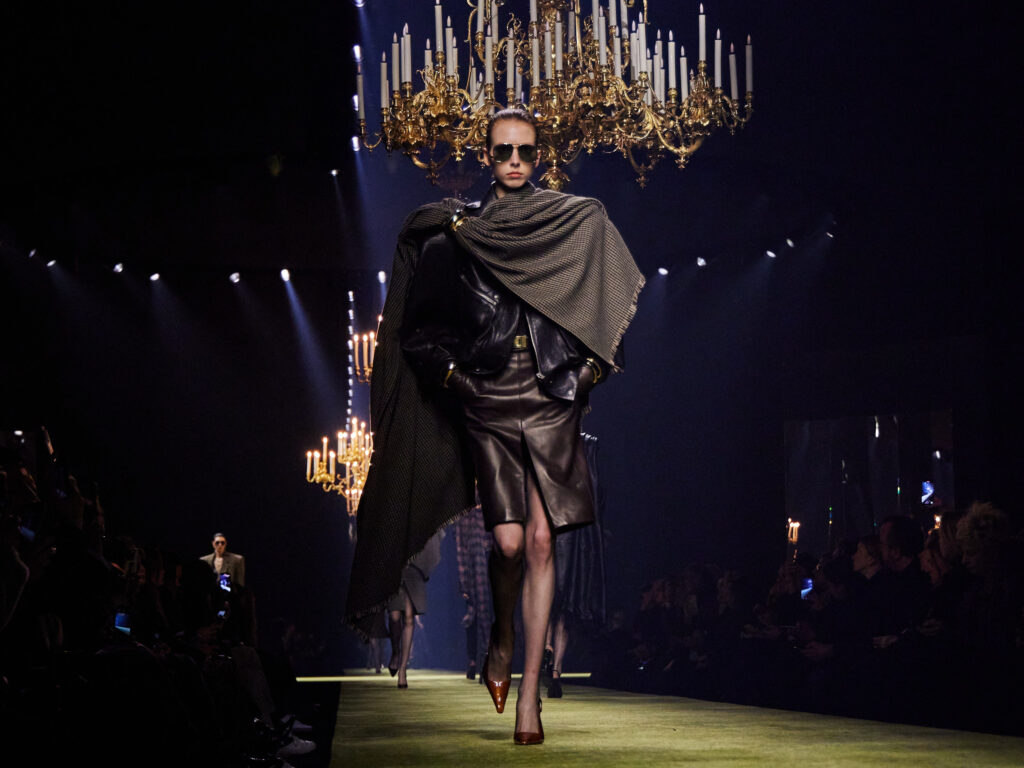 The Saint Laurent FALL 2023 READY-TO-WEAR show was held in a contemporary giant black YSL-logo box at the foot of the Eiffel Tower with floating big golden chandeliers lighting up the gold runway tapestry, the luxurious setting the scene for an enviable selection to follow.
With functionality a reoccurring theme this season in design, and Anthony Vaccarello, the brand's creative director, interpreted it through stylish elegant workwear essentials.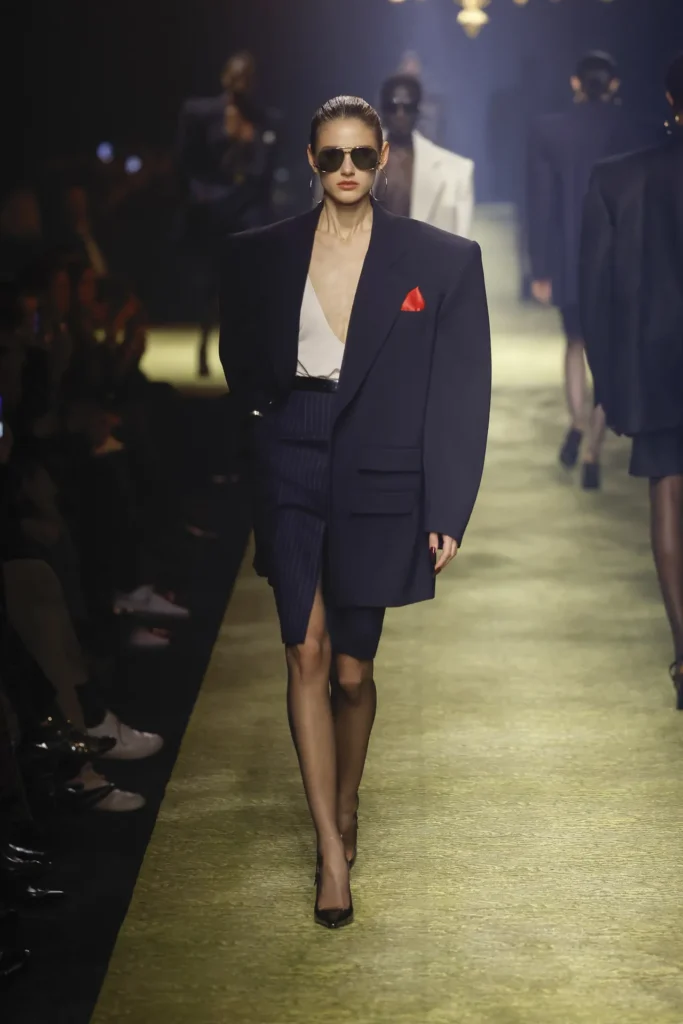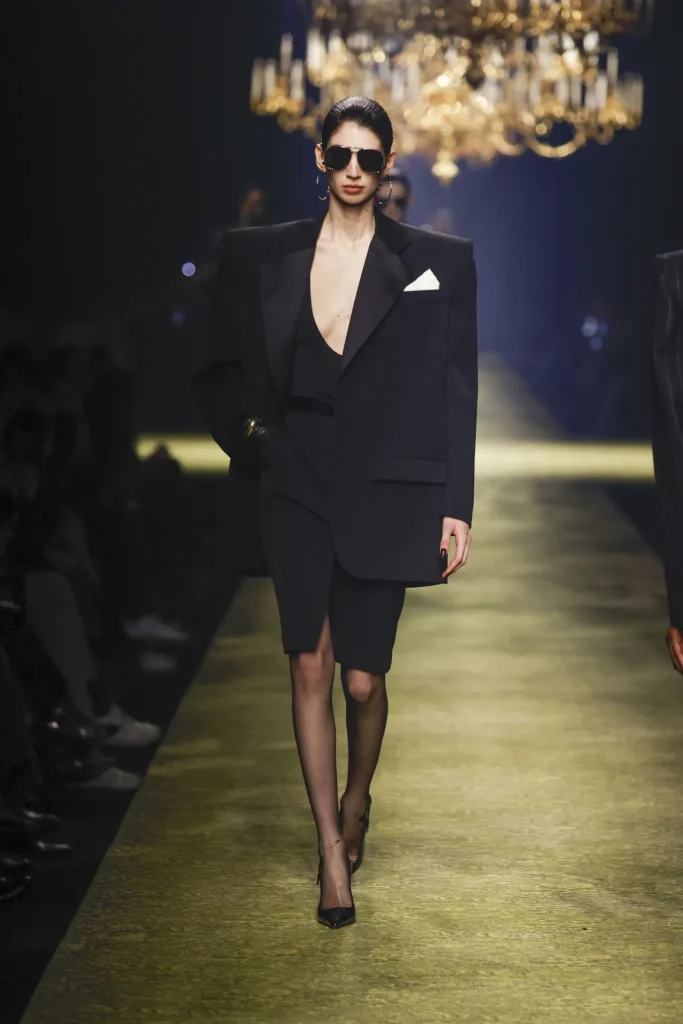 Models appeared in an office-inspired uniform of oversized blazers with extremely sharp epaulettes and slim pencil skirts. Pinstripped midi skirts were worn under leather bomber jackets, and fitting black trousers were worn with beige silk turtlenecks.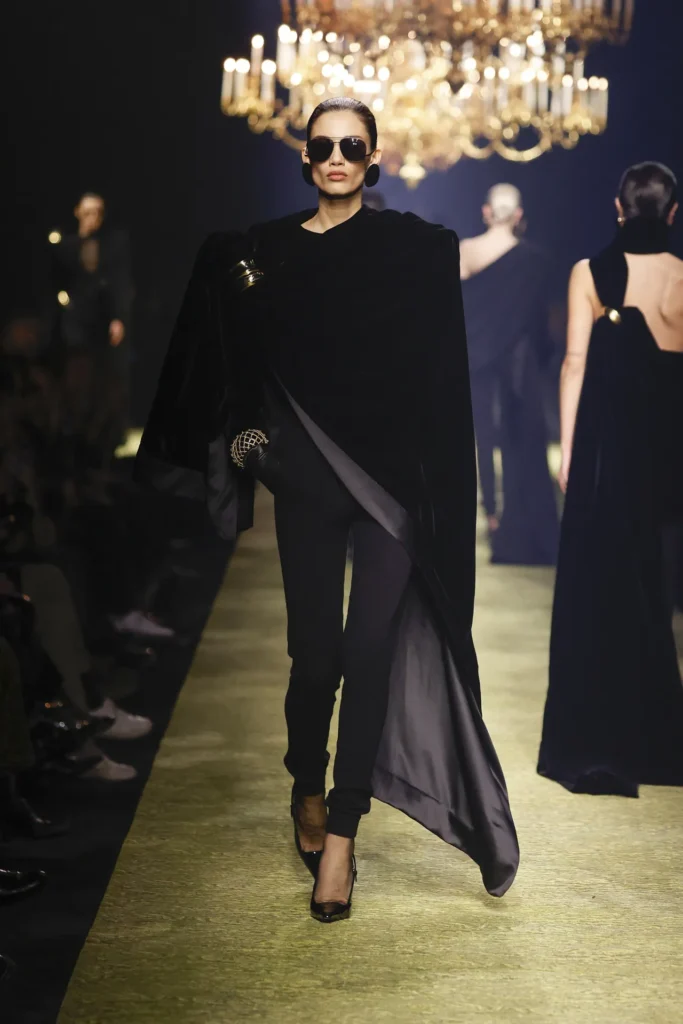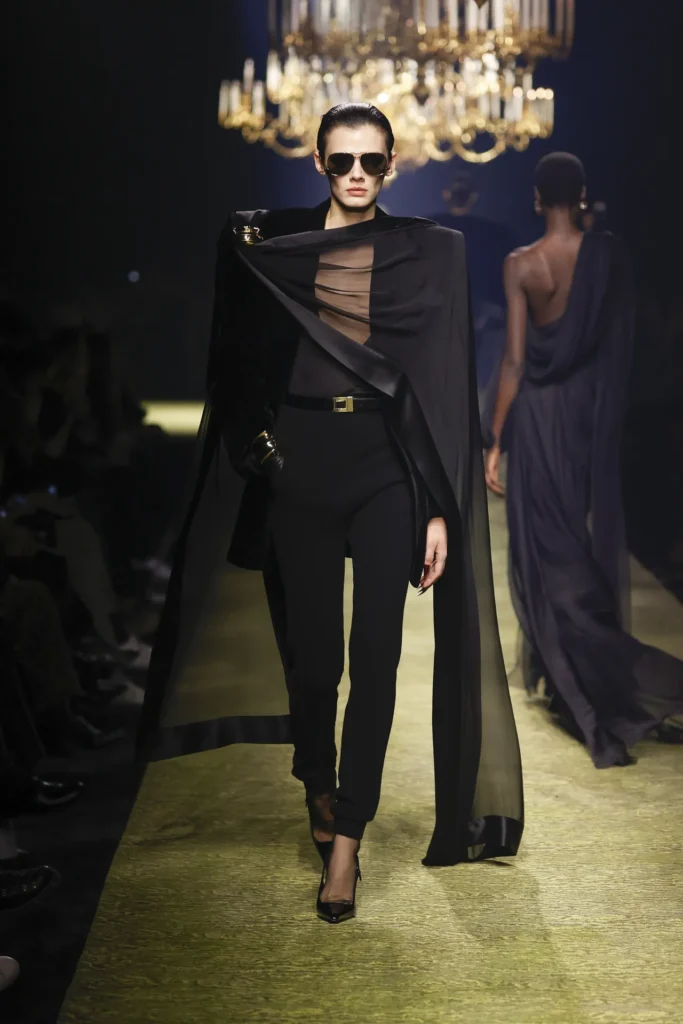 The collection had a lot of top-heavy designs; numerous models had big scarves wrapped around their boxy shoulders to give the exaggerated silhouettes some substance. Striking accessories like the Hoop earrings, aviator sunglasses, leather gloves, sheer tights, and beautiful shoes were all used to round off these ensembles.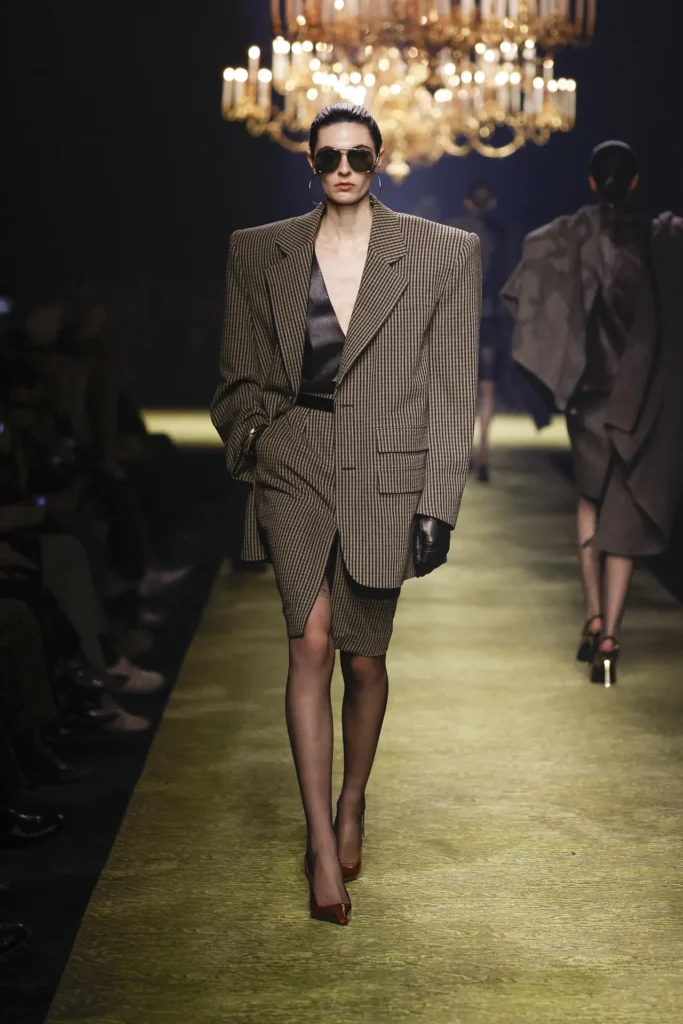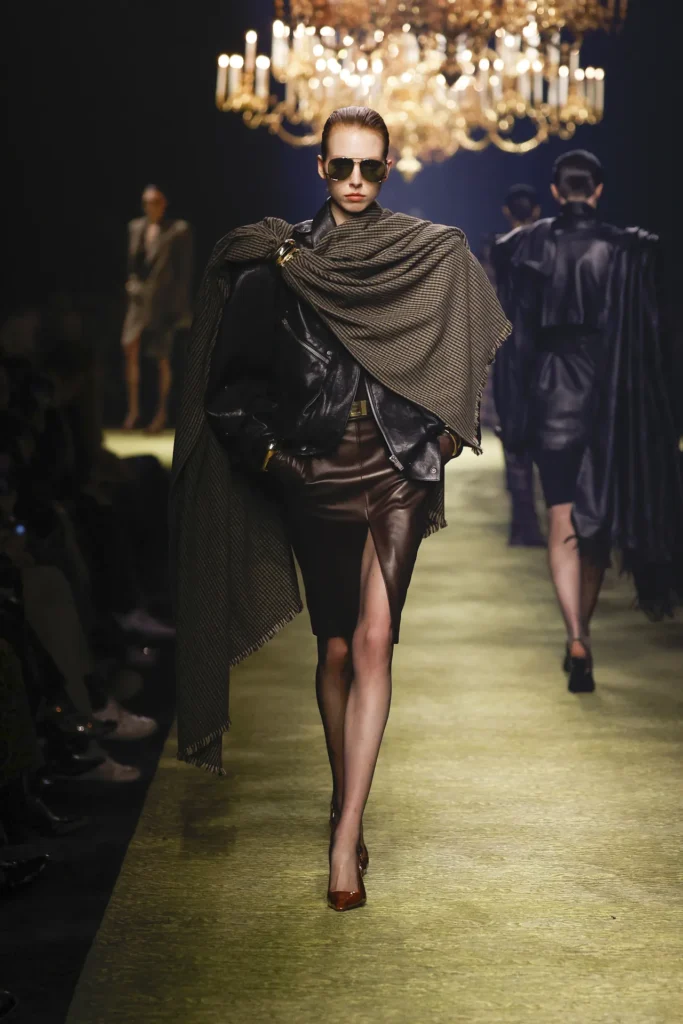 Sharp shoulders on a new bright blazer showed off the accuracy. The catalyst for the rest is controlled by fabric in response to this action. The stiff jacket is coupled with a voluminous layer of fabric, a distinctive scarf that can either stretch below the waist like a stole or blend with the blouse's bow, providing a pleasing contrast.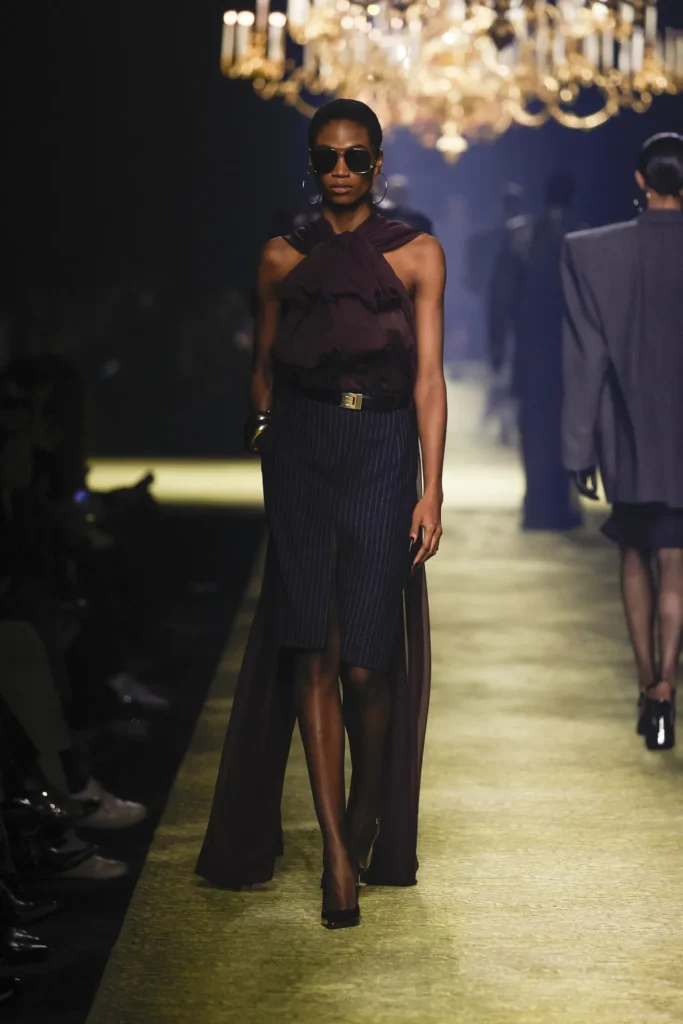 The power suit procession was interrupted when a sexy model adorned in black velvet cocktail dress with a beautiful crisscross neckline appeared, and the guests were arrested and immediately transported back in time to when fabric and body blended together without any gaping or rippling, just pure style.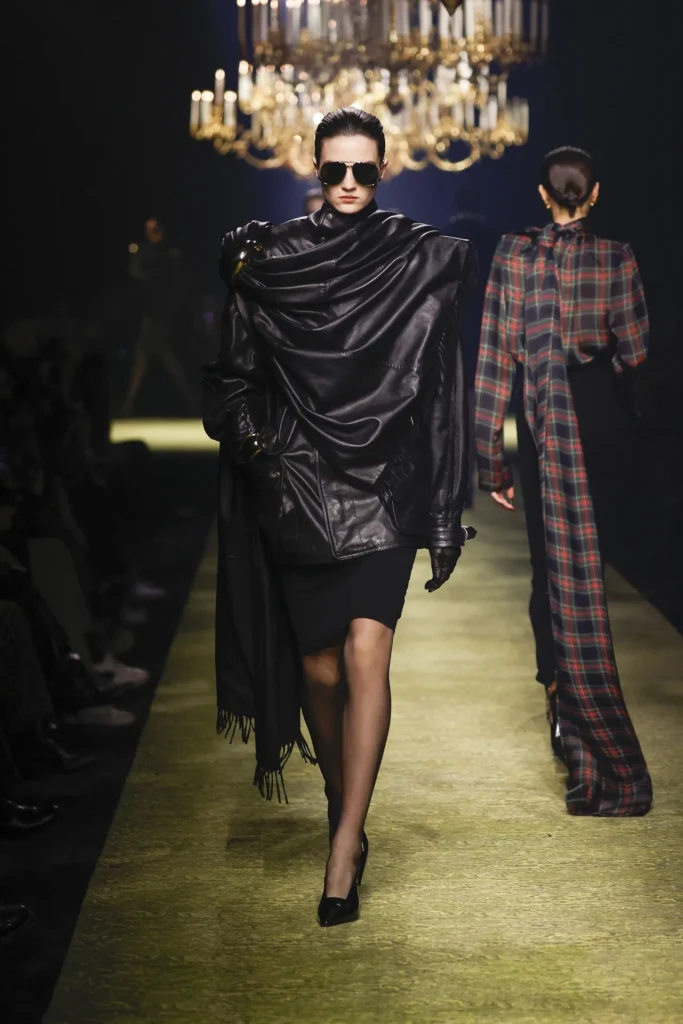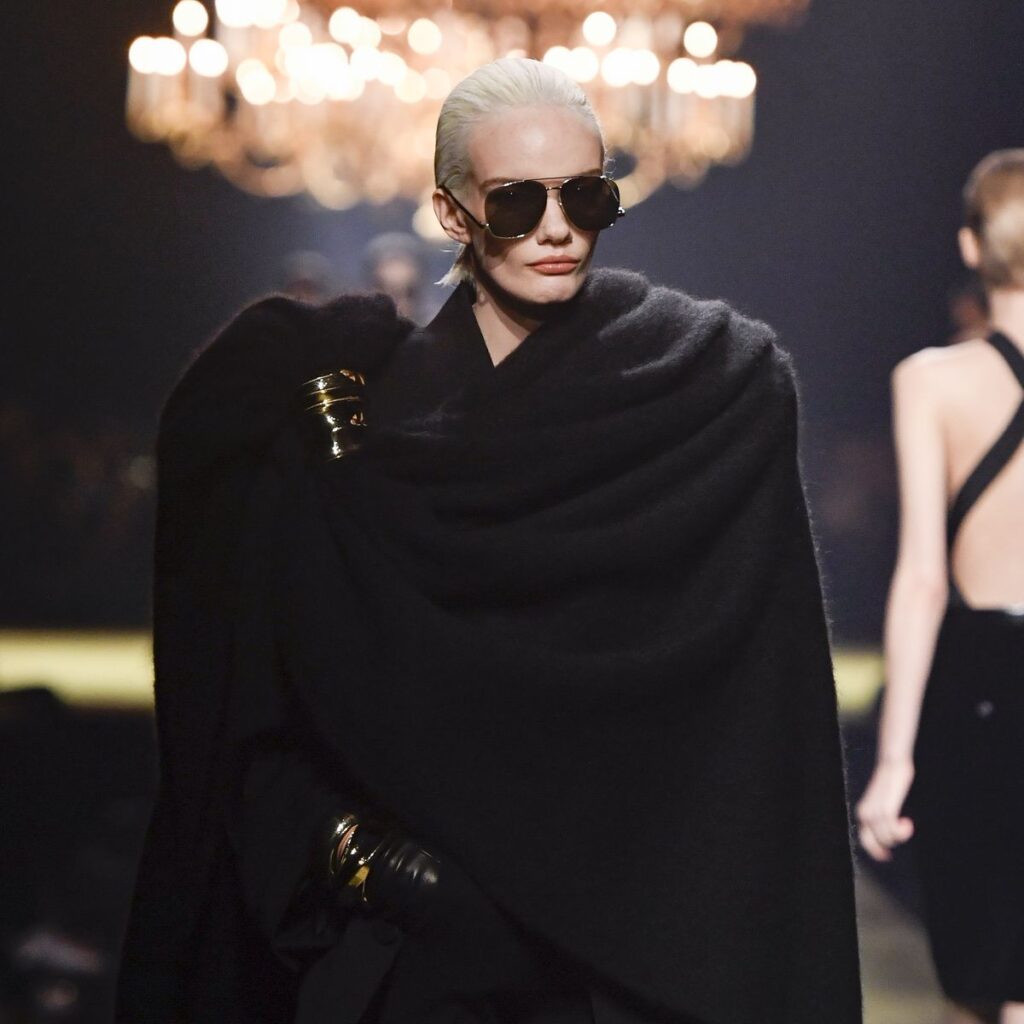 Overall, the mostly monochromatic collection is very reminiscent of workwear from the 1980s, with padded shoulders and occasions where a turtleneck is worn under a jumper. Rich leathers, silks, and velvets are abundantly stacked in the collection, which also has a '80s glam rock style.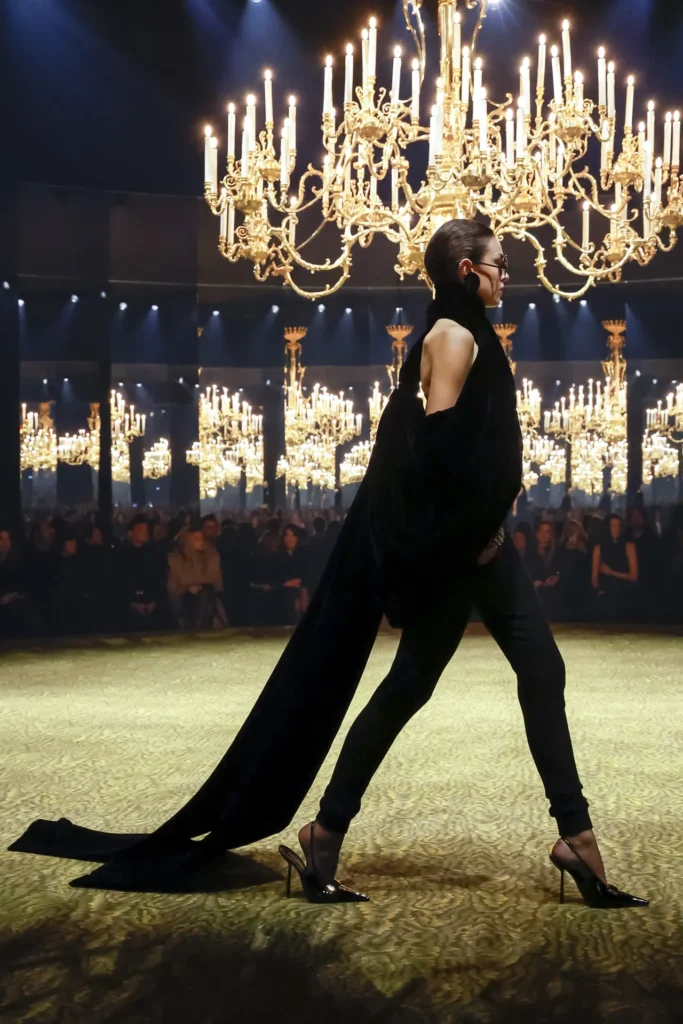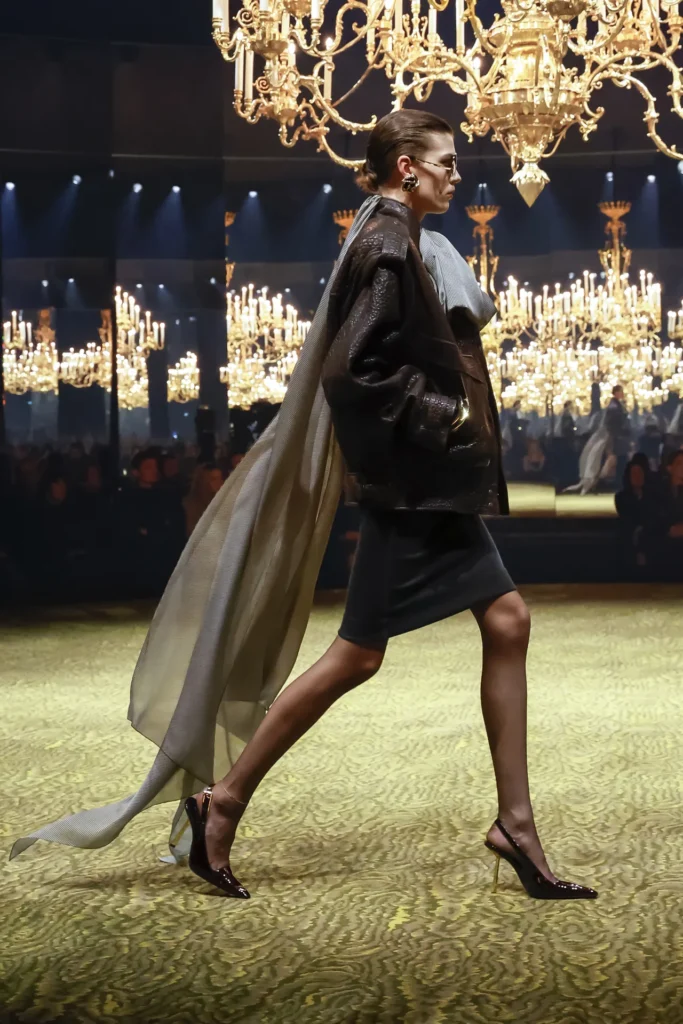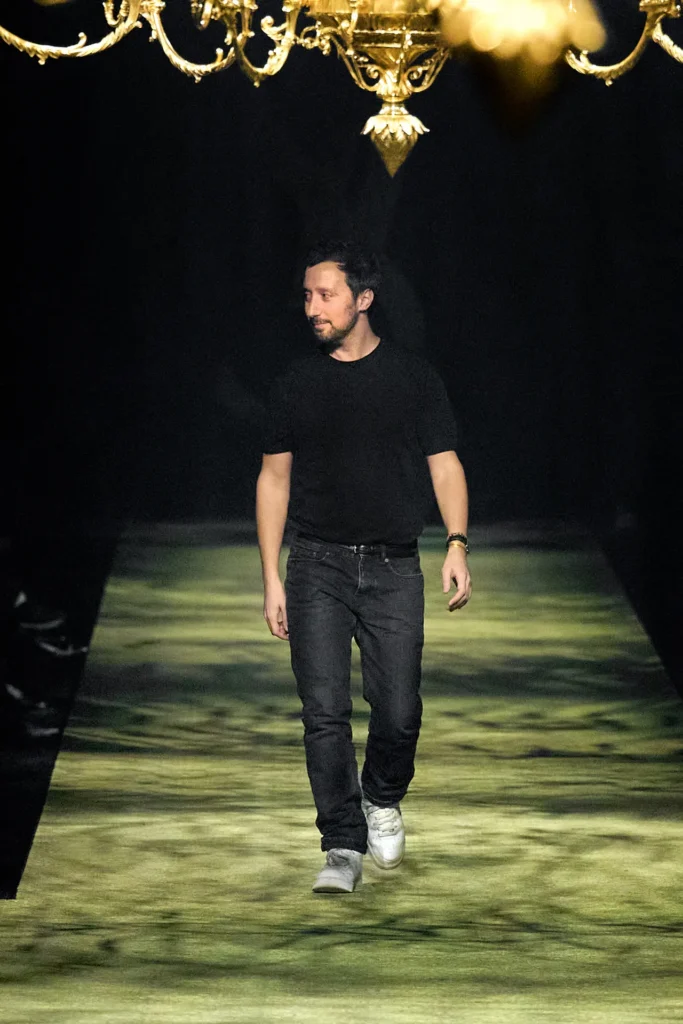 Anthony Vaccarello summarized his fall 2023 collection with one word, Elegance. And elaborated his notion of elegance. "I wanted to do something around that idea, something tight and focused," he said backstage moments before curtain up. "Maybe elegance is something we have no sense of today. Maybe we don't care about it. Maybe it has some other meaning, or maybe it has no meaning at all. But I really wanted to bring that idea of being dressed."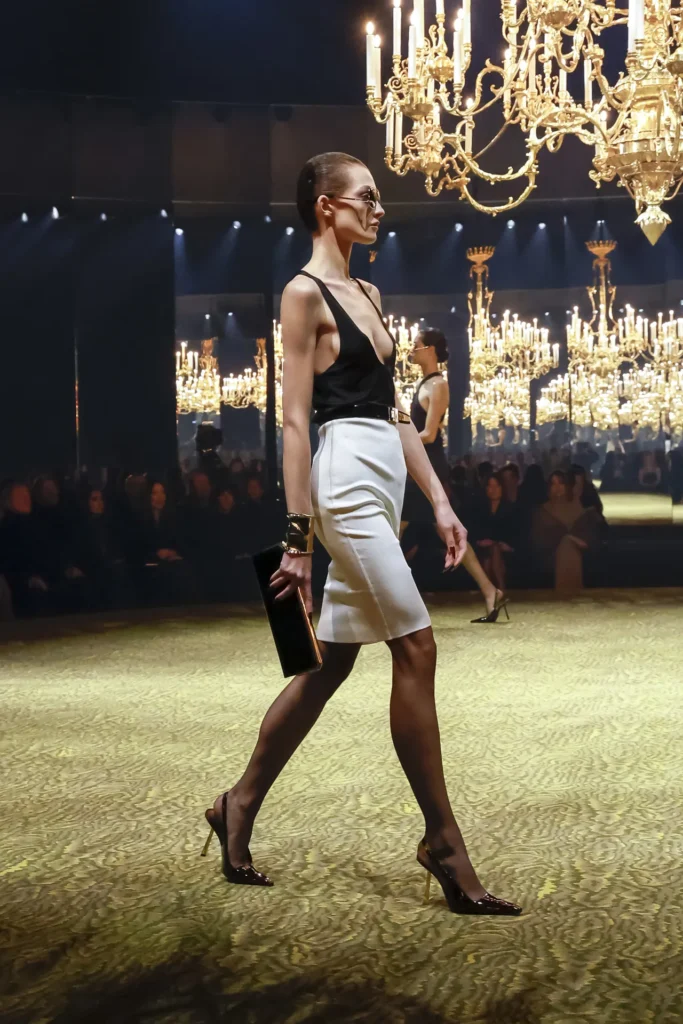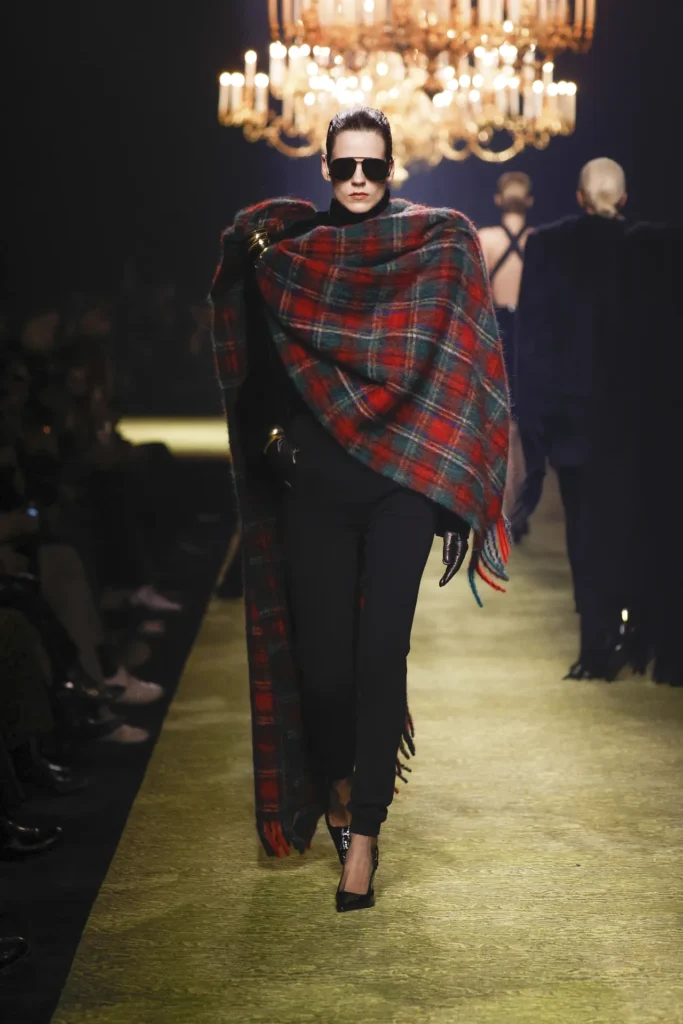 Catherine Deneuve, Blackpink's Rosé, Zoë Kravitz, Olivia Wilde and Dua Lipa were among the world famous women who attended the show.