The Rousing Return of Richie Rich to the Runway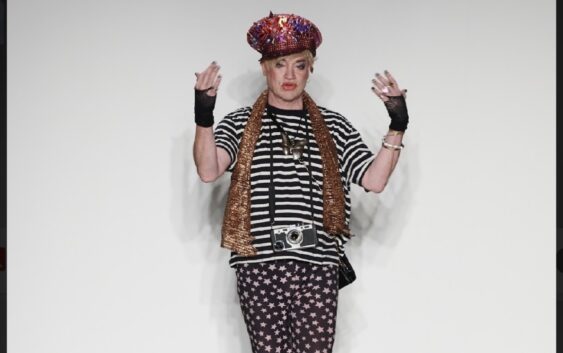 Pop icon and famed fashion designer Richie Rich returned to the runway for New York Fashion Week, debuting his new label: Richerette. The show was held at the BKLYN Studios at City Point and featured Rich's Fall Winter 2023 collection, sporting the appropriate appellation FUN.
And indeed the show was a lot of fun, with a cornucopia of colourful selections in garments and sneakers. The sneakers were from the stylish Skechers Uno line and each model was presented in a multitude of different colours. The garments displayed featured a striking metallic silver women's jumpsuit with a plunging neckline. Other outfits of particular note in the FUN collection included a simply stunning strapless black leather bodice with feathered skirt and orange Skechers, and an engaging black leather raincoat replete with a gold pattern and matched with black leather boots and a gold leather captain's hat.
The standout Richerette runway show was comprised of three acts: an homage to Stevie Nicks, a celebration of Richie's Club Kid days, and a modern take on disco, according to Rich.
So, FUN represents a delightful stroll into the past, the 2000's to be exact, when Rich ruled the runway under the name Heatherette.
As Richie Rich avers: "Richerette is all about pop culture. FUN. The sidewalk culture of New York City like Skechers. Cool factor. Walk the runway. Get it! Feel the BOOM!"