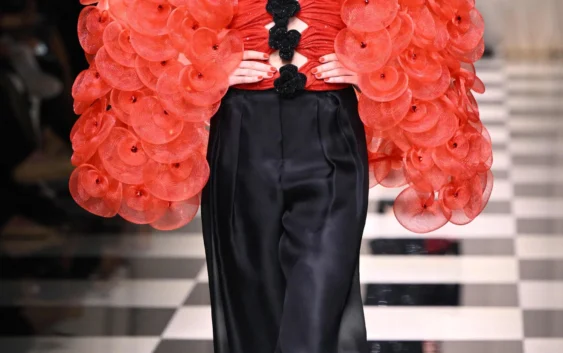 The couture world is renowned for its abundance of space, and Tuesday night was no exception. V.I.P.s gathered in theatrical shadows, hemmed by oversized beige silk curtains that conveyed a sense of privacy and exclusivity. The scene took place on a runway lined with gleaming squares of black and whites, a reflection of Armani's signature geometry and shine.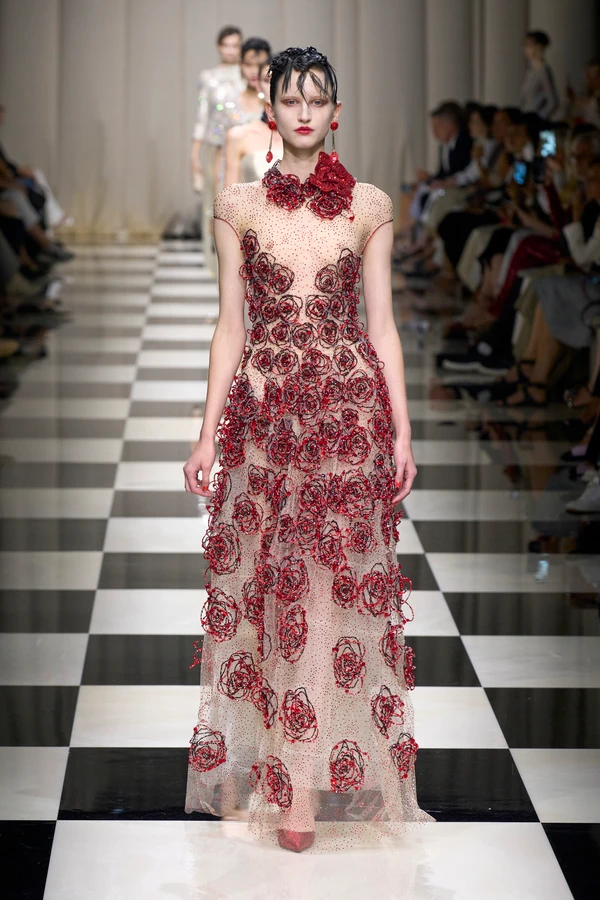 Armani Privé Couture AW23 at the Paris Haute Couture Week 2023, Giorgio Armani drew inspiration from the classic red rose, a symbol of universal love. The collection featured a variety of roses, including Sequined Roses, 3-D Chiffon Roses, Conceptual Roses, Hair Swirls into Roses, Roses on Shoes, As buttons, As Chiffon Corsages, As Bouquets of Organza Appliqués on Capelets, and Petal-Light Perfume Spray Throughout the Venue. A Rose by Any Other Name!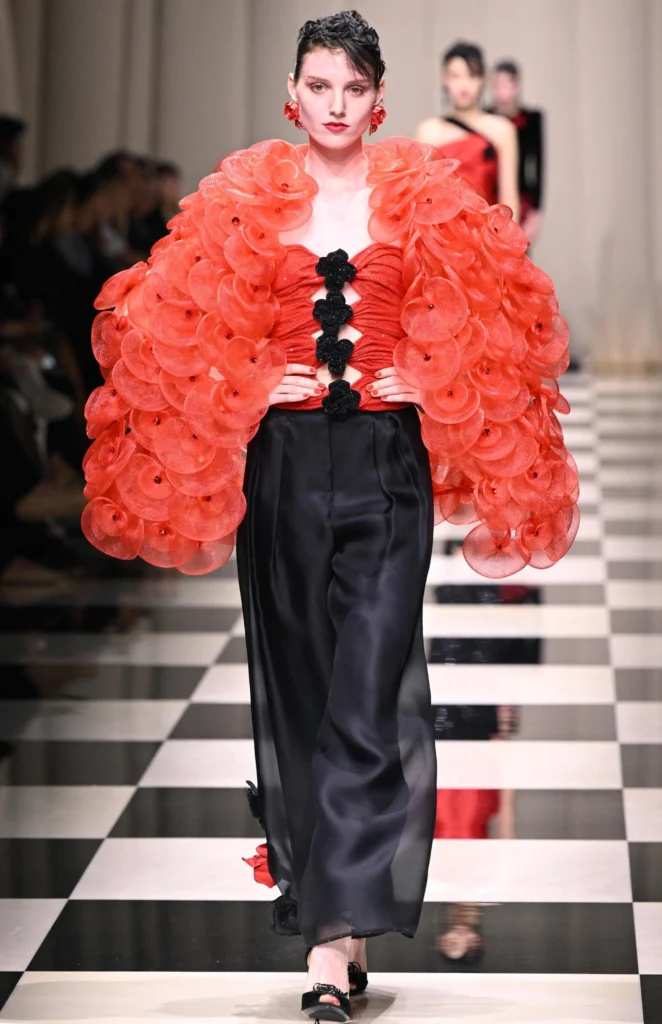 The collection blazed to life, with structured jackets gleaming with sparkling threads and appliqués of 3D floral designs that transformed effortlessly into billowing, sparkling floor length gowns. One standout blue jacket, festooned with jewels, conjured images of sea crystal formations, a testament to Armani's meticulous attention to detail.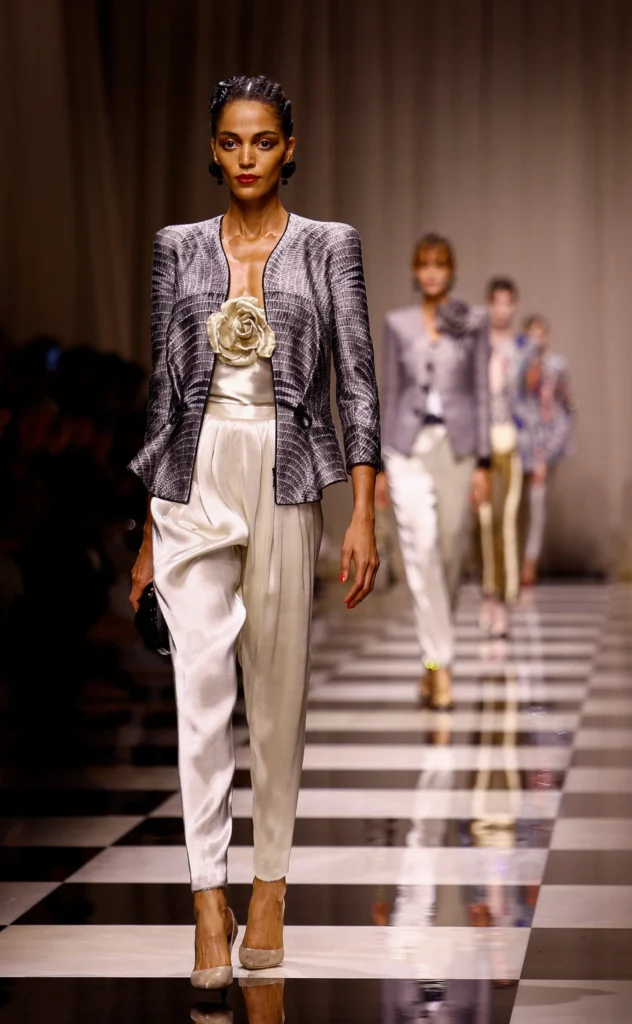 Armani's signature style was characterized by long-sleeved silhouettes, which were often enhanced with pagoda shoulders and slim-cut trousers. On occasion, he would add a touch of chinoiserie through the use of coromandel decorations and lacquer red motifs. Bold in those days, but also a tribute to the global clientele of couture. This week, Mr. Armani will be celebrating his 89th birthday.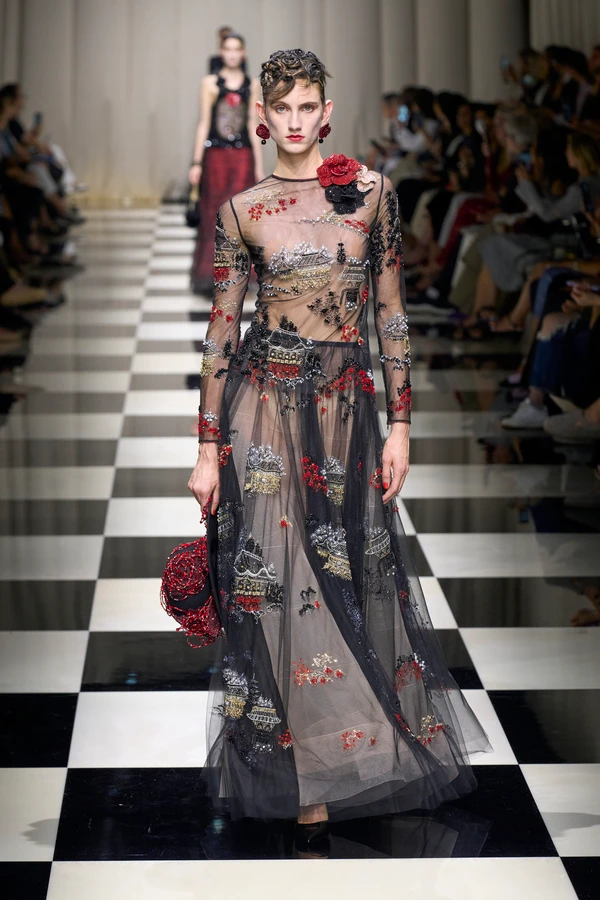 Armani's attention to detail was evident in their jackets, which featured jeweled detailing and 3D floral patterns.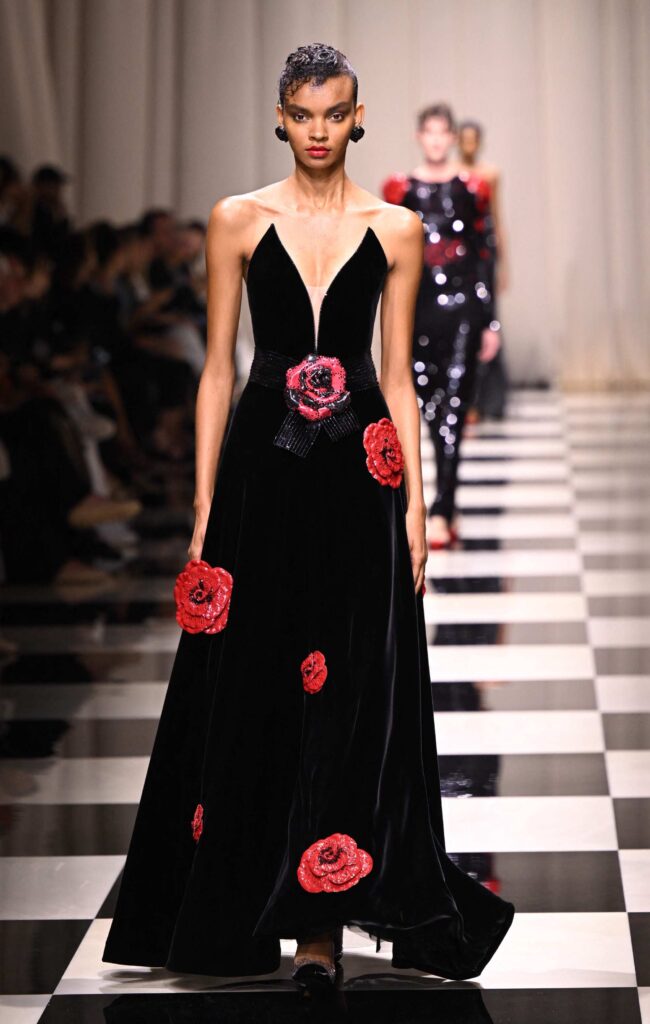 The collection ended with playful whimsy, including sculptural, large black hoops surrounding one model's figure, and a slightly awkward-moving top made of poppies that reflected a rainbow of colors off of the luxurious fabrics. The glimmer remained consistent throughout.