CAROLINA HERRERA FABULOUS EMOTIONS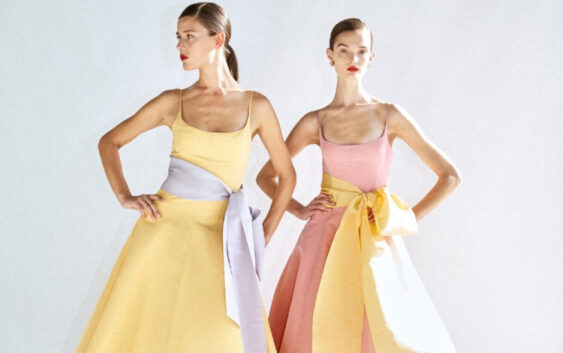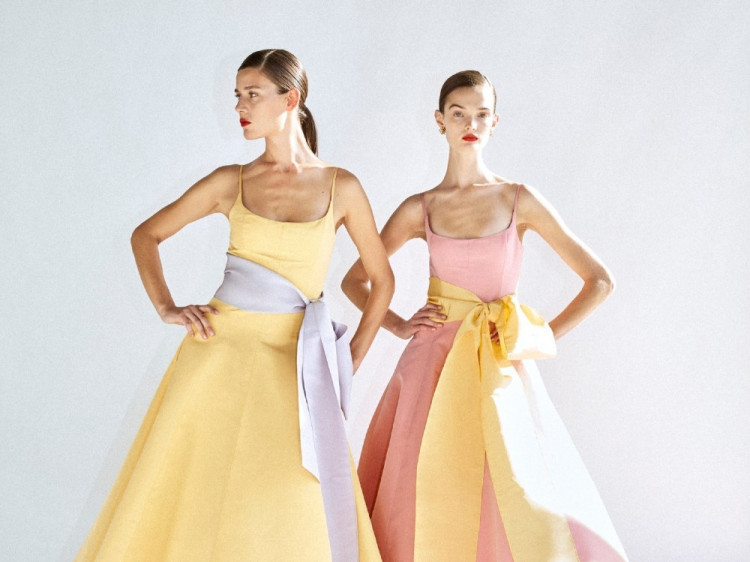 Carolina Herrera's Creative Director, Wes Gordon presented the renowned luxury house's much-anticipated SS24 collection, with exclusive designs crafted to commemorate this significant occasion.
"We are thrilled to be a part of Dubai Fashion Week for this season," says Creative Director Wes Gordon. "We couldn't be happier to have the opportunity to bring our Spring Summer Collection all the way from New York, and to have the opportunity share it with the fashion community of Dubai and the Arab Fashion Council. We look forward to staging an unforgettable experience."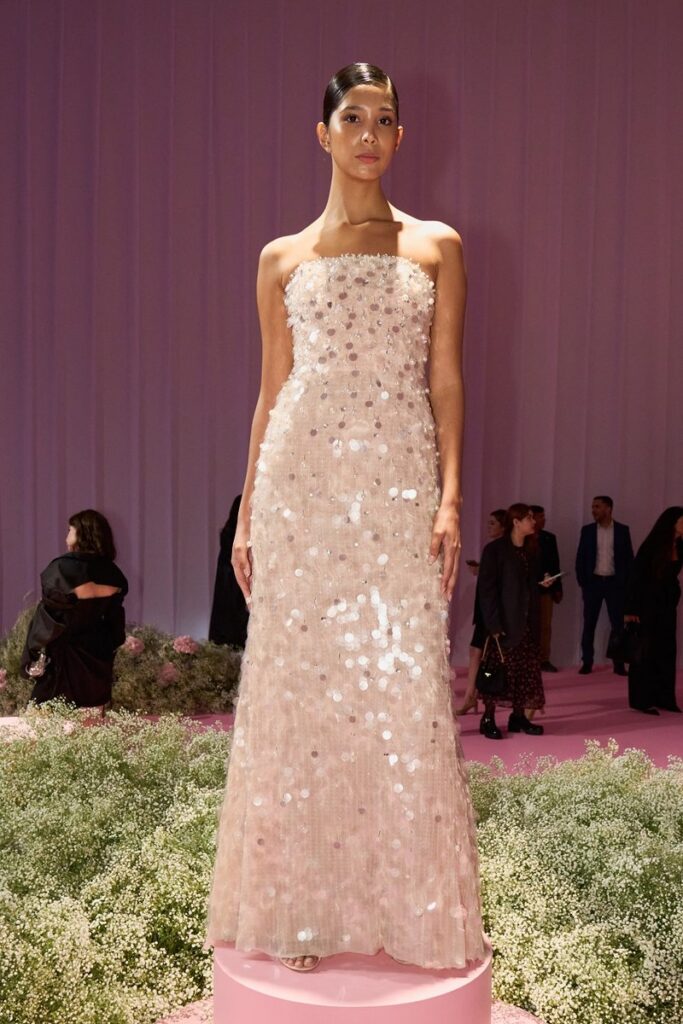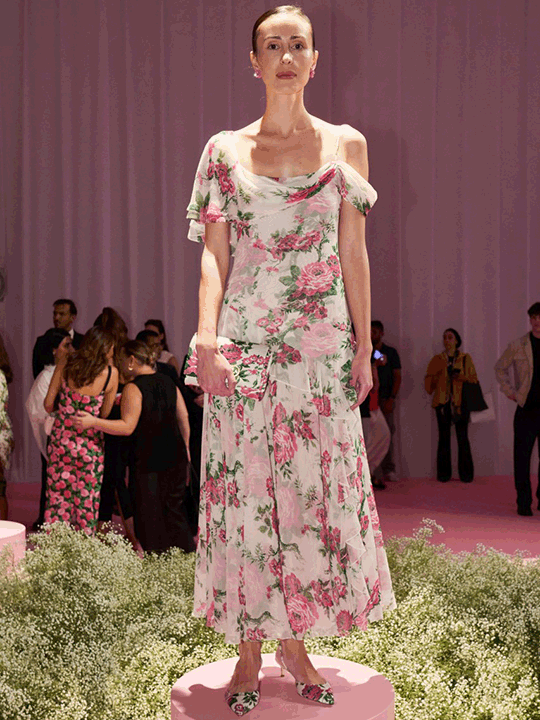 The collection, a tribute to the '90s, featured an array of understated everyday silhouettes in vibrant hues, as well as sophisticated party dresses with layers of tulle, both of which would be well-suited to the region. The clothing design resonates strongly with Gulf women.
"I was really excited to come here and show the clothes. Our brand is bigger than the collection you see here. We have a tremendous beauty, fragrance and eyewear business, so as a whole this region is incredibly important to us," he said.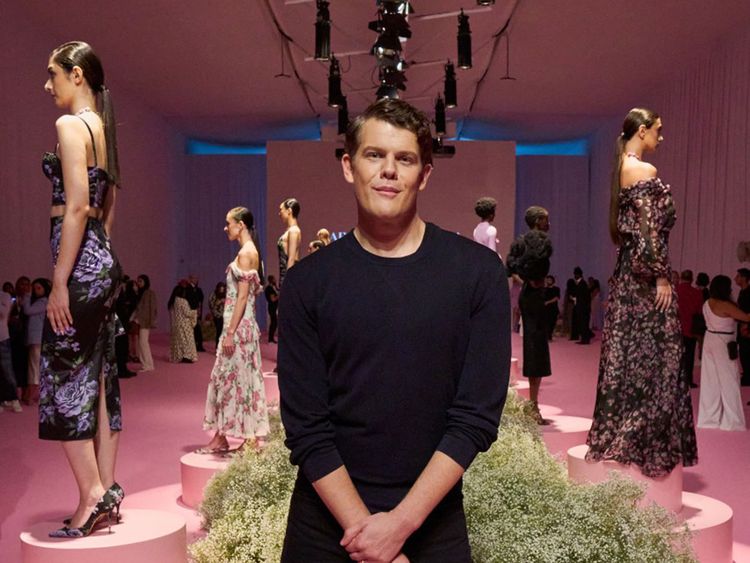 "I think this collection is a real embrace of color, joy and emotional dressing. It's never for a woman looking to disappear or blend in. The collection is about looking fabulous and feeling fabulous. And I think that's the mindset of women here when they shop and get dressed."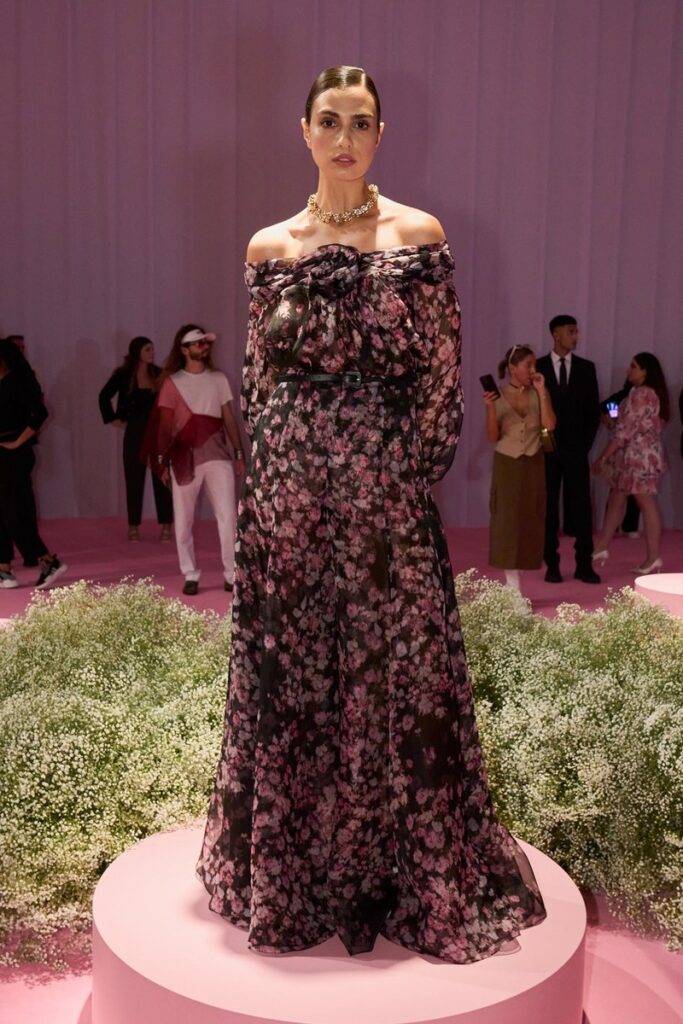 "I was in love with these Nineties ideas — of Carolyn Bessette-Kennedy — and the magic sometimes with just a simple pencil skirt, a crisp white cotton shirt, a pair of beautiful heels and a cardigan," he said. "Combining simple pieces can sometimes become magic on a chic woman when her personality shines." Evening dresses were also present, which make up a sizeable portion of the brand's sales. Another strapless dress sparkled with sequins from top to bottom, while a full-skirted buttercup-yellow dress had a grey sash around the waist in prom-dress fashion.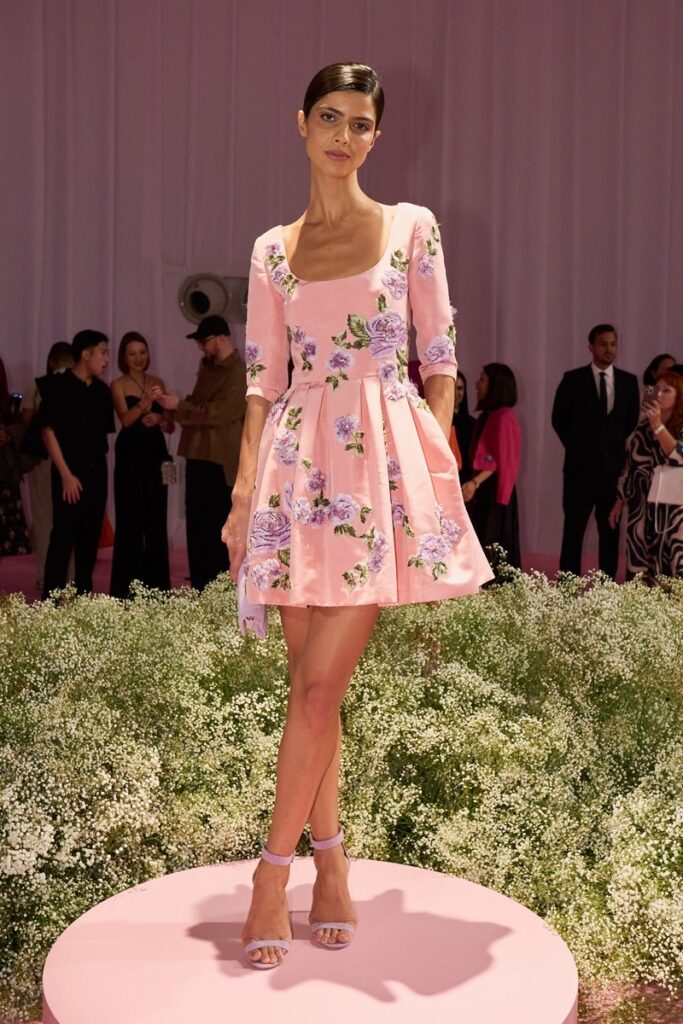 "For example, the shape is sculpted to give it this bell shape, and then it's all embroidered on top. If you look beneath that, you'll see nothing inside the dress — it's a completely hollow floating shape — so it's very modern. Historically, that dress would have been a thousand layers of tulle," Gordon said.
Models were positioned atop pedestals, surrounded by the delicate allure of gypsophila and an overpowering pink backdrop, creating a show that embodied the brand's understated elegance and lure. This collection was designed for the contemporary woman who is fixated on strong lines and feminine silhouettes but yearns for the classic grace of the past. The show was characterized by a sense of refinement and seduction.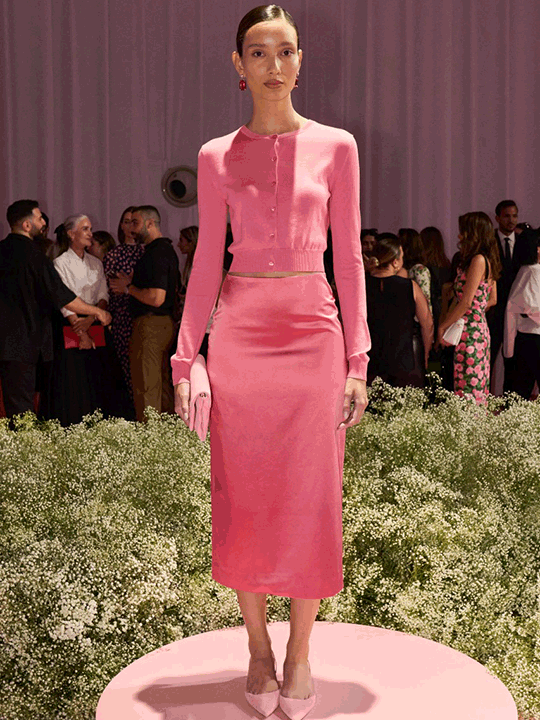 The collection featured a combination of flowing dresses, floral motifs, a few polka dots and luxurious fabrics that evoked the vibrancy of spring, with a palette of hues ranging from yellows and lilacs to pinks and neutrals. "This collection was really inspired by clean lines and the silhouettes made famous by women like Carolyn Bessette-Kennedy," said Gordon. "This idea of a great white cotton shirt and a pencil skirt, but then I mixed into that all the elements of Herrera – color, beautiful embellishments, to add that romance and that femininity."
There were lots of classic, modern, and practical pieces to choose from. Gordon points out that in addition to beautiful gowns, Carolina Herrera also makes some basic pieces. Think pencil skirts, cute cardigans, interesting-cut blazers, and even white poplin shirts.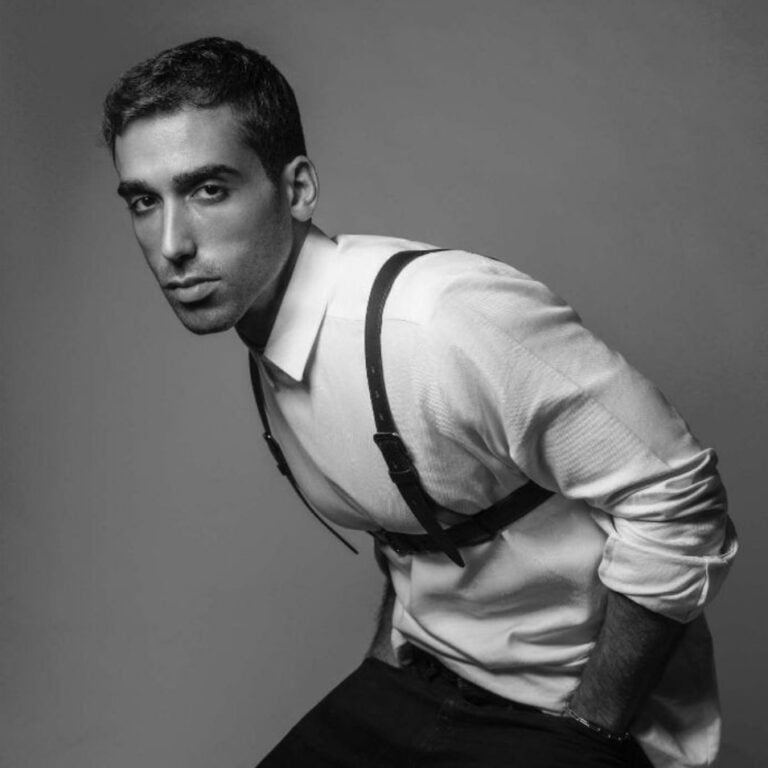 "We are thrilled to announce that Carolina Herrera is this season's Guest of Honor to inaugurate Dubai Fashion Week SS24," said Mohammed Aqra, Chief Strategy Officer of the Arab Fashion Council. "Carolina Herrera's unwavering commitment to excellence, coupled with their unique DNA that has always been appreciated by our region, aligns perfectly with the spirit of Dubai Fashion Week. We anticipate that Herrera's presentation will undoubtedly leave an indelible mark on the fashion landscape regionally and inspire aspiring."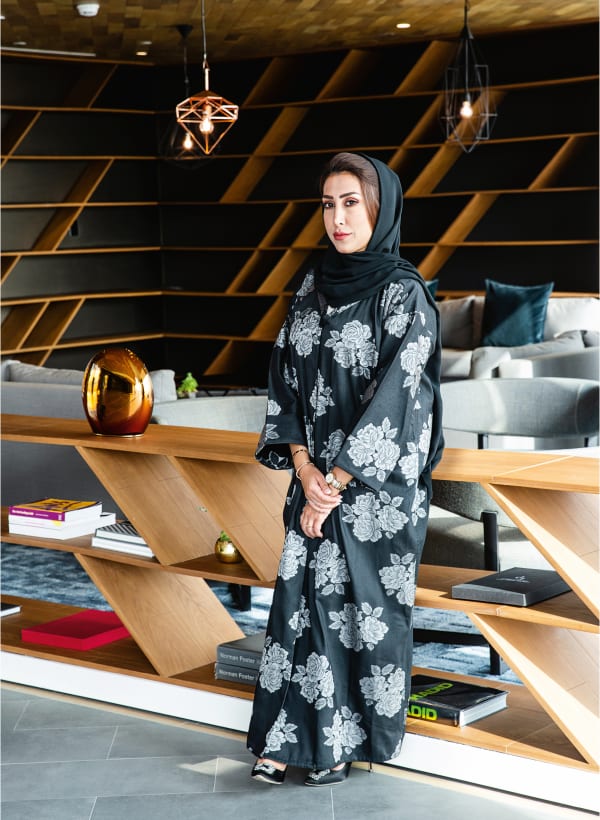 Khadija Al Bastaki, Senior Vice President of Dubai Design District (d3), part of TECOM Group, states: "Dubai made a grand entrance onto the global fashion stage with the launch of Dubai Fashion Week. The event pushes the boundaries of style and design in the region, bringing forth innovative and world-class talent from around the world. Carolina Herrera's participation in Dubai Fashion Week is a testament to the growing significance of Dubai as a global fashion hub and influence. As our region continues to evolve into a powerhouse for fashion and luxury, Dubai Fashion Week is pivotal in highlighting the talent and creativity within this vibrant and diverse region and bringing new fashion and creative experiences to audiences here – and with Carolina Herrera's participation this edition, it is certainly doing that.