NAOMI CAMPBELL ENCHANTS DUBAI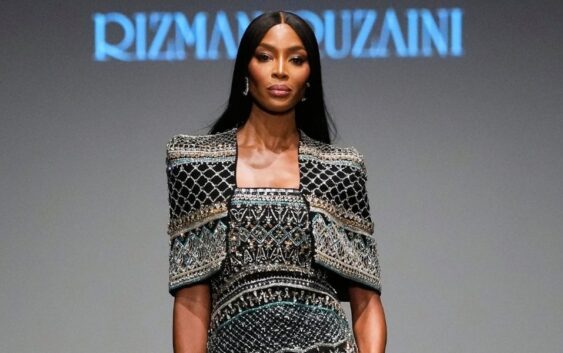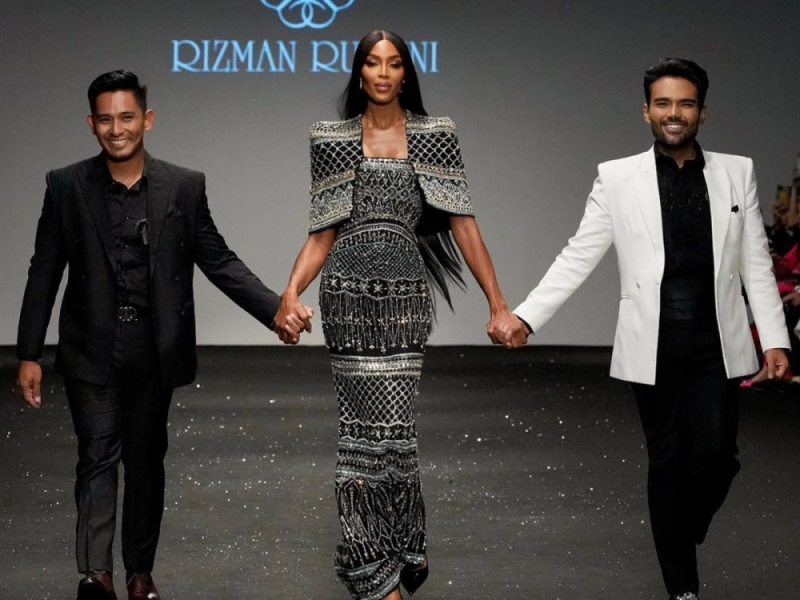 Rizman Ruzaini's Spring Summer 2024 collection, unveiled at Dubai Fashion Week, showcased the Malaysian label's dedication to crafting timeless and authentic fashion designs, a testament to the Malaysian brand's unwavering dedication to producing original and enduring fashion designs.
Naomi Campbell, known for her status as a world-renowned fashion icon, made her debut at the Dubai Fashion Week, as she walked the final runway for SS24 edition of the event, modelled for Malaysia's luxury fashion label Rizman Ruizaini.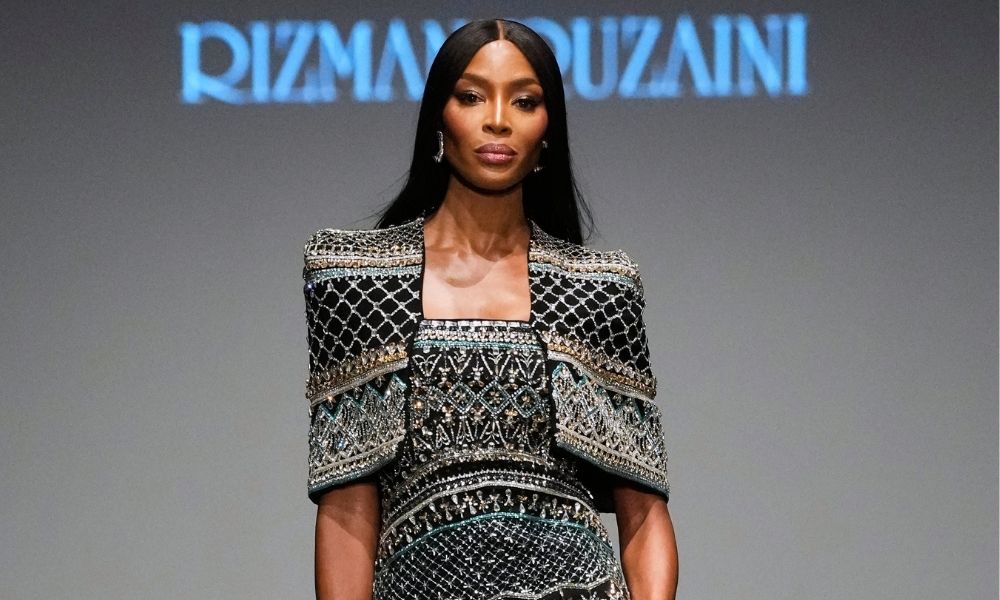 Naomi's dress was absolutely breathtaking, a one-of-a-kind creation by Rizman Ruzaini. The legendary supermodel strutted down the runway in a show-stopping, daring full-length sheath gown in black, flowed behind Naomi as she walked down the runway, embellished with traditional songket motifs and paired with a matching bolero jacket, creating a mesmerizing display of movement and sparkle. The silhouette of the dress was sleek and fitted, accentuating Naomi's statuesque figure and creating a stunning contrast with the flowing cape. Overall, the dress was a true masterpiece of fashion design, showcasing the bold and creative vision of Rizman Ruzaini. The collection is inspired by the Naga Seri Gumum folk legend, which tells the story of a slumbering dragon in Tasik Chini, Malaysia. The black gown and cape, crafted over 600 hours, are a masterpiece with intricate beadwork and traditional songket motifs, showcasing the label's commitment to meticulous craftsmanship and perfection.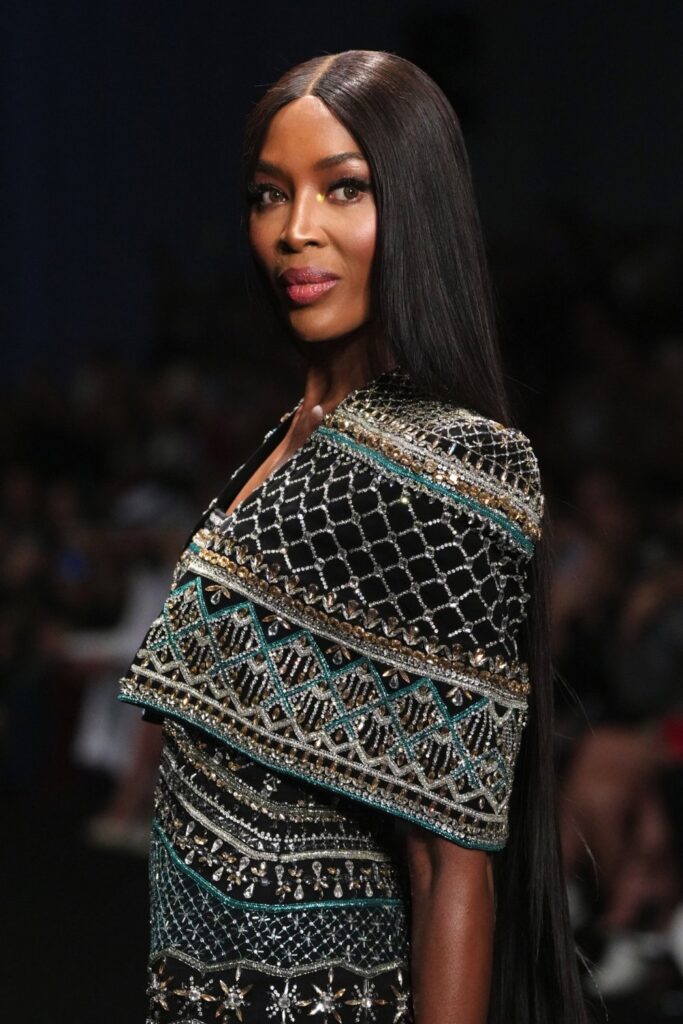 "It's the dream of every designer to have such an iconic supermodel walk for them. But when this became a reality for us, we were delighted at her candor and professionalism," said the brand.
Naomi Campbell's appearance on the Rizman Ruzaini runway at Dubai Fashion Week was nothing short of fabulous. The legendary supermodel strutted down the runway in a show-stopping cape dress that was infused with traditional Malaysian elements, bringing a touch of glamour and sophistication to the collection. Her presence on the runway added a sense of grandeur and elevated the show to new heights.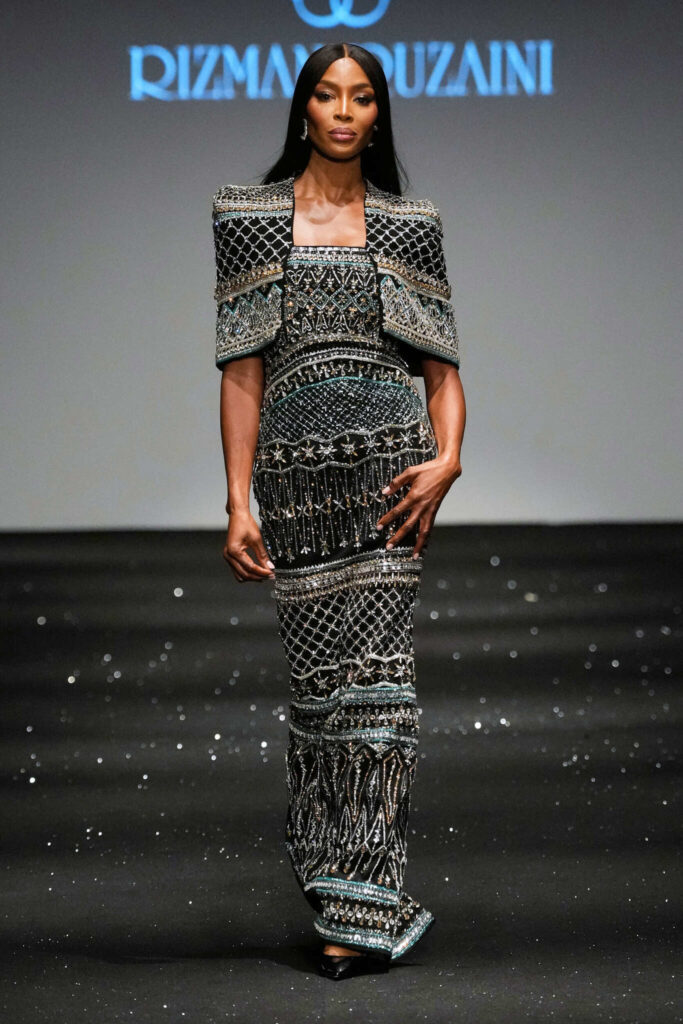 The designer duo, Rizman and Ruzaini, have always been known for their unique blend of traditional and modern designs, and this collection was no different. Naomi's fierce and confident walk perfectly complemented the edgy and bold designs, making the show a true fashion extravaganza.
The show was a visual feast, with Naomi Campbell's iconic presence on the runway electrifying the audience. Her commanding presence brought a sense of drama and extravagance to the show, as she strutted down the runway with her signature fierce and confident walk. The vibrant colors and intricate details of the designs were accentuated by the lighting, creating a captivating visual experience. It was a night of opulence and glamour, where fashion and art collided to create a truly unforgettable experience.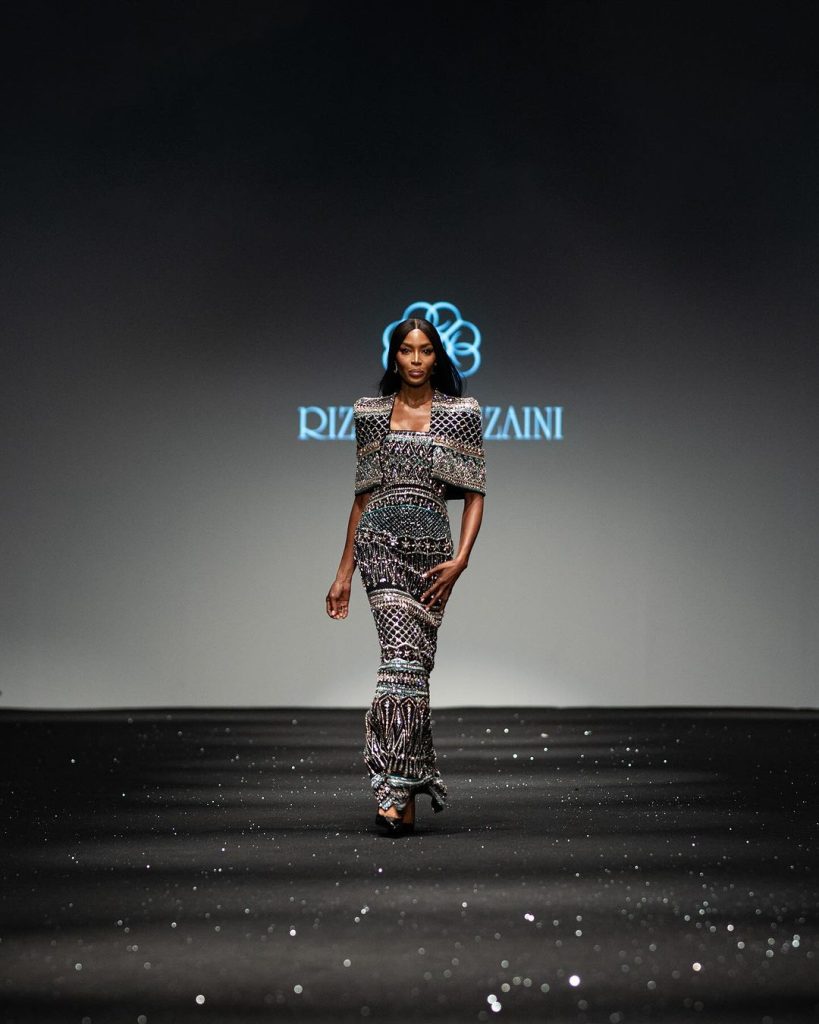 "She is as real as a woman of the world gets, but also magical when she took the runway, on a world-class platform such as Dubai Fashion Week, wearing a Rizman Ruzaini piece," added the brand.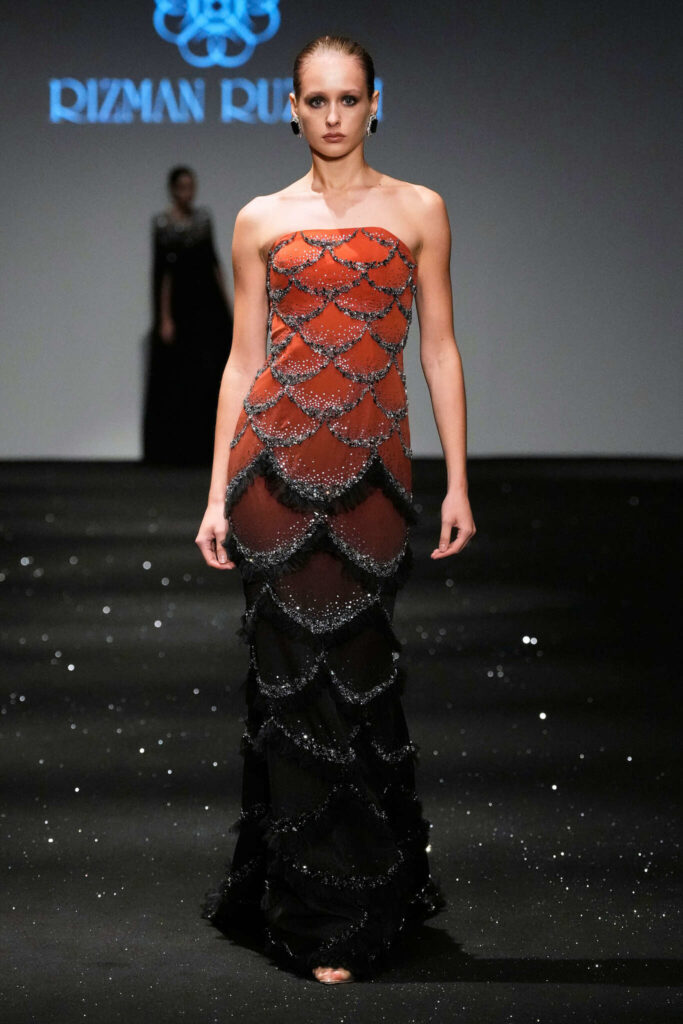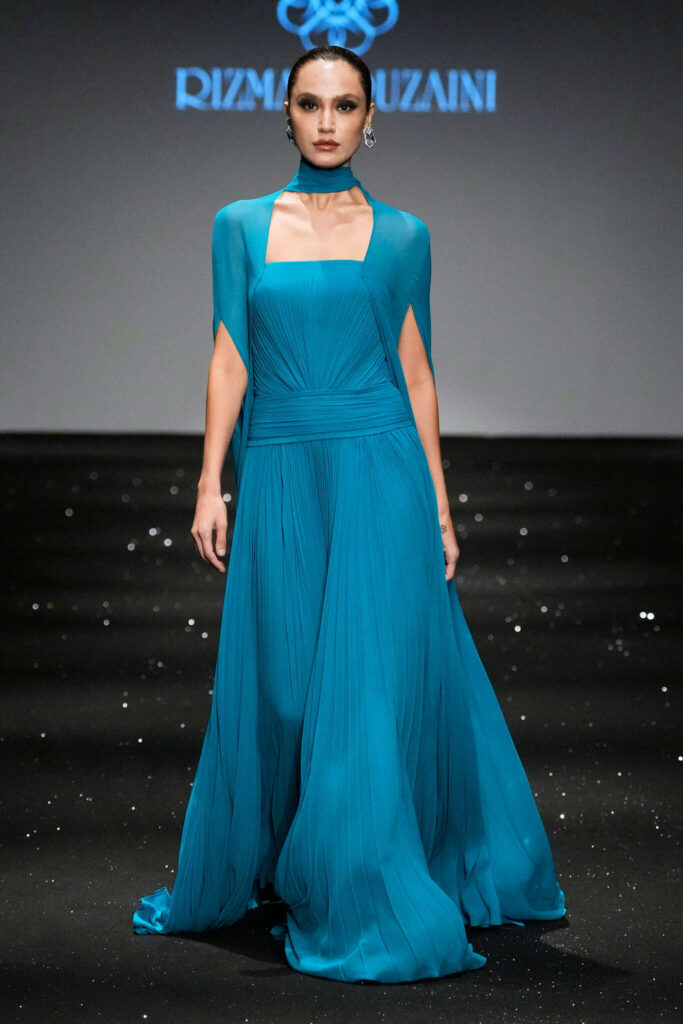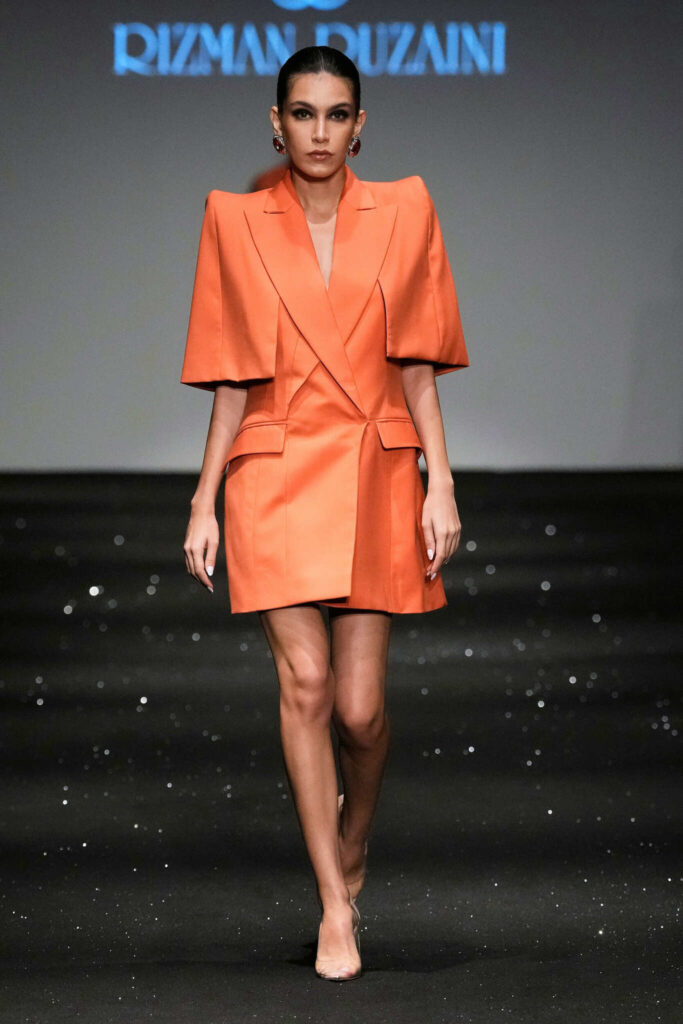 Rizman Ruzaini's bold experimentation with color, resulted in a visually striking collection with a diverse and vibrant palette. The collection was characterized by its rich and varied color palette, with a wide range of vibrant hues that were eye-catching and captivating. The boldness of Rizman Ruizaini's use of color has resulted in each piece being visually appealing and captivating.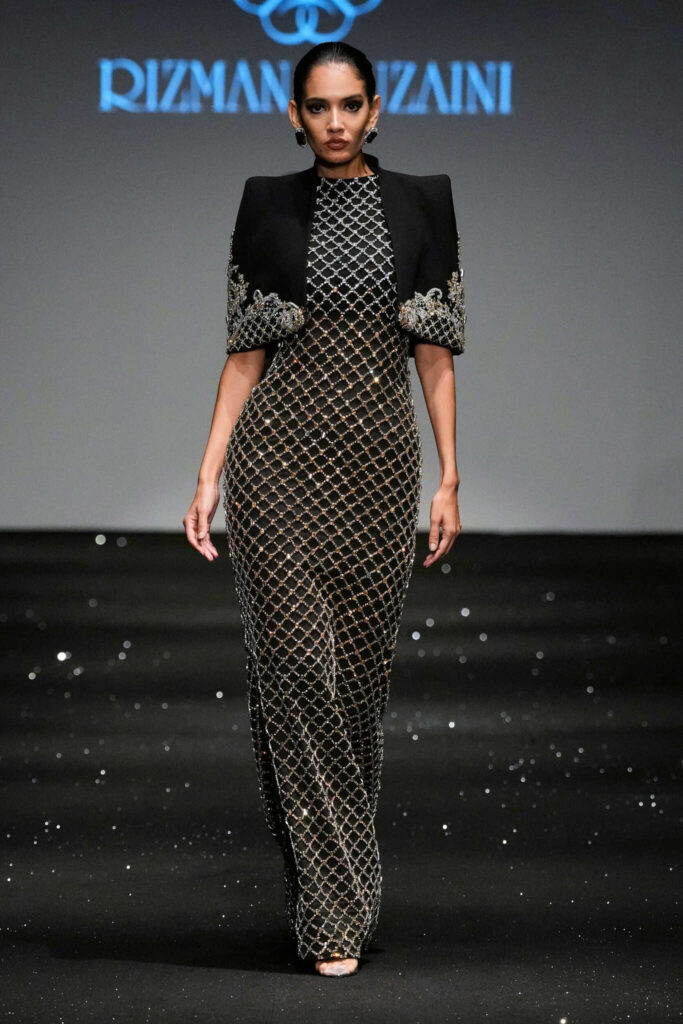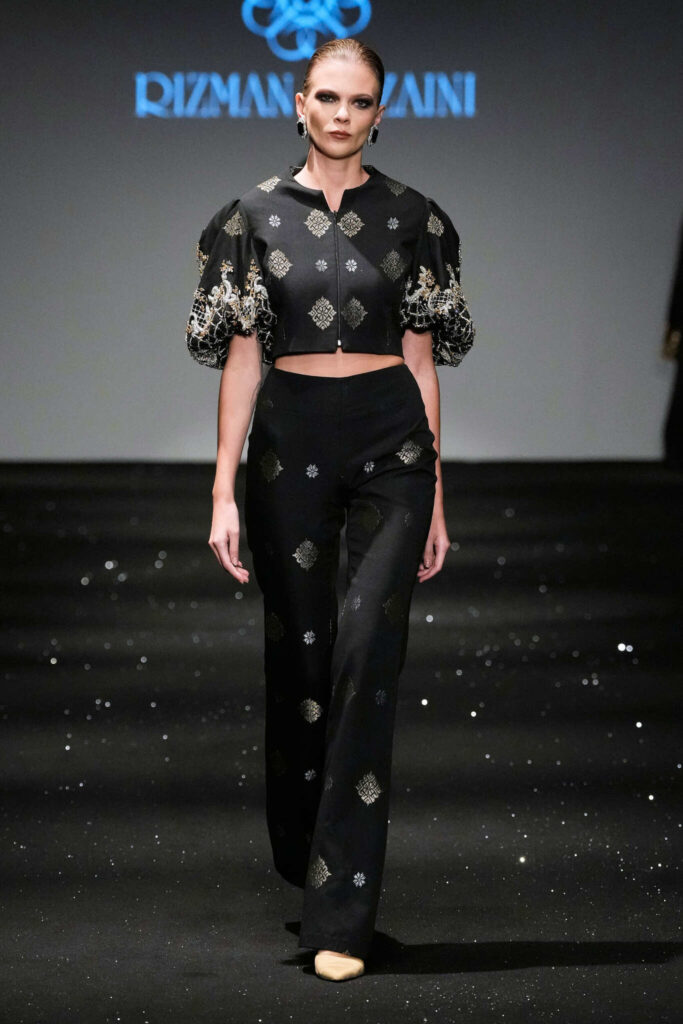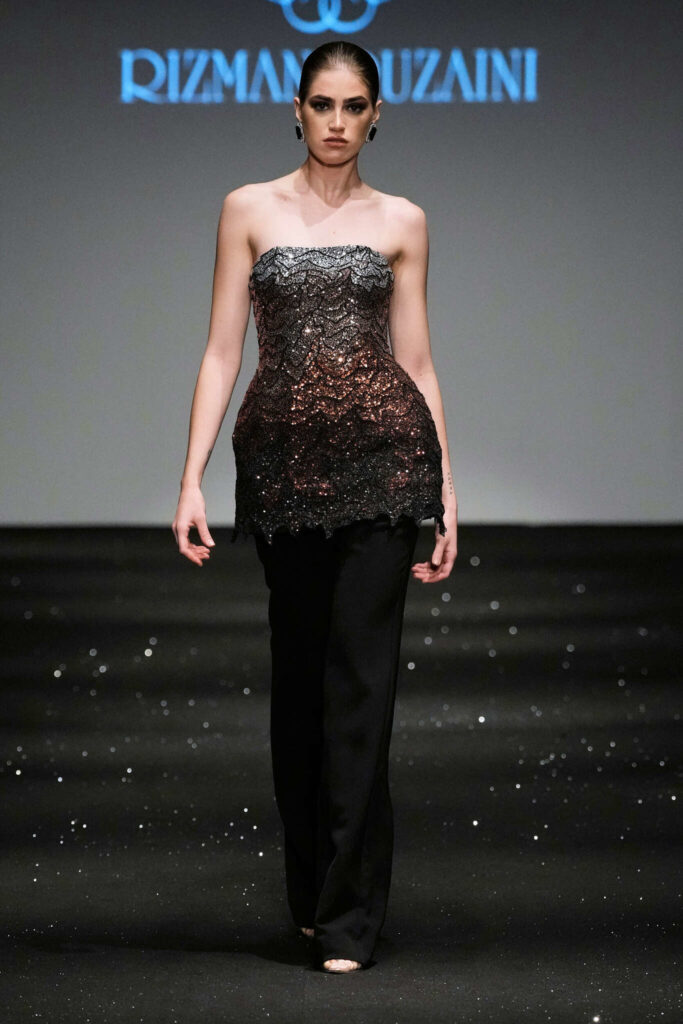 The founders, Rizman Nordin and Ruzaini Jamil, showcased their unwavering dedication to their craft and dreams at the Rizman Ruzaini Spring/Summer 2024 fashion show. They were so passionate about their craft and making their dreams come true, and their appreciation of Naomi Campbell's part in the show was really touching.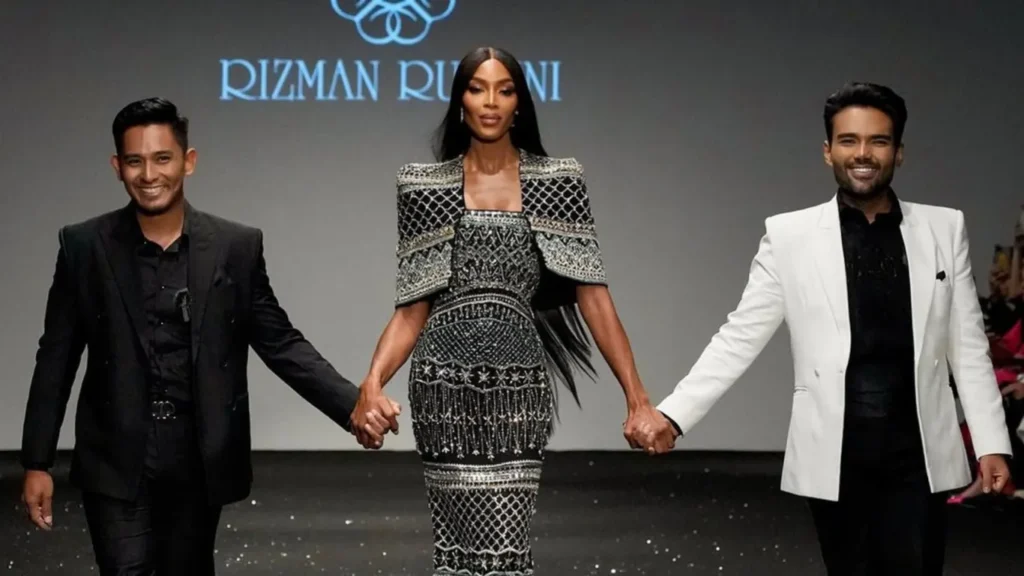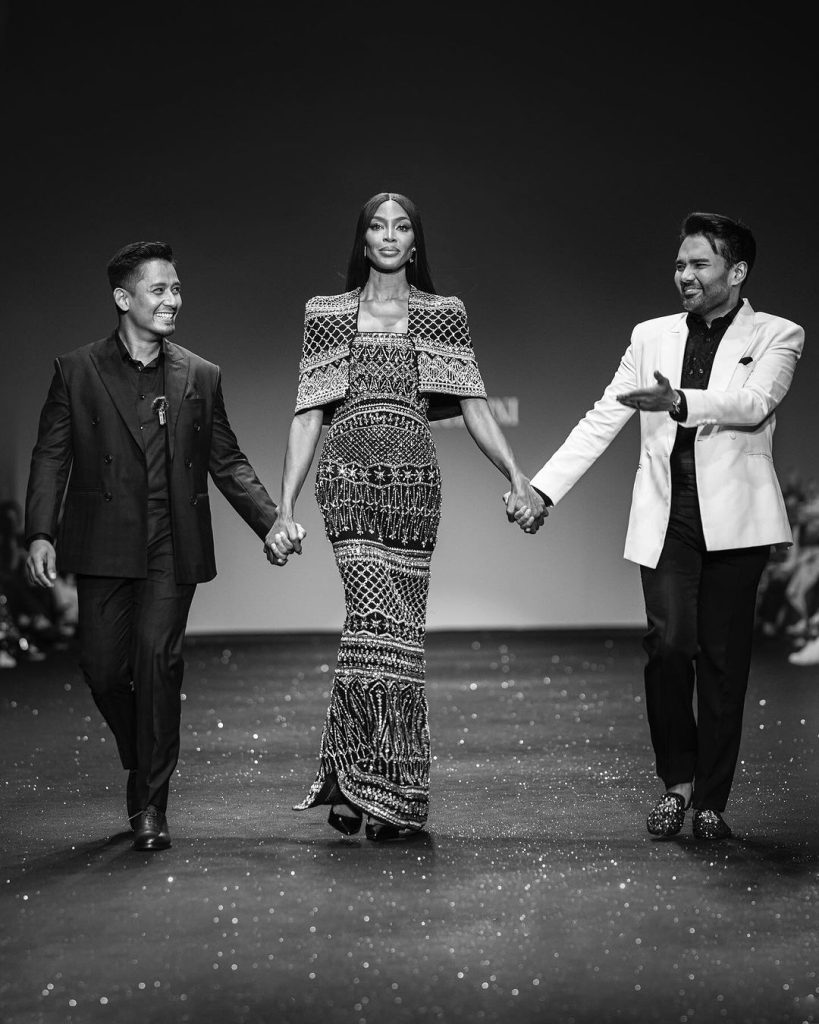 As GB Bajaj highlghted – The event was a testament to the commitment and enthusiasm of the founders of the label, exuded their passion for their craft and aspirations was evident throughout the entire event, and their admiration of Naomi Campbell's presence in the show was touching. Naomi's performance was nothing short of mesmerizing. She exuded confidence, poise, and grace with every step she took. It was truly a masterful display of elegance and power. The word "majestic" perfectly sums it up – she was like a queen strutting down her runway kingdom. Naomi's commanding presence and awe-inspiring performance. She truly is a force to be reckoned with – a true queen of the runway!