DUBAI LIFE WITH BLOCKCHAIN ICONS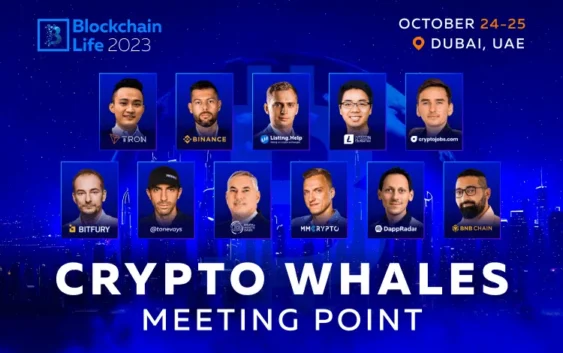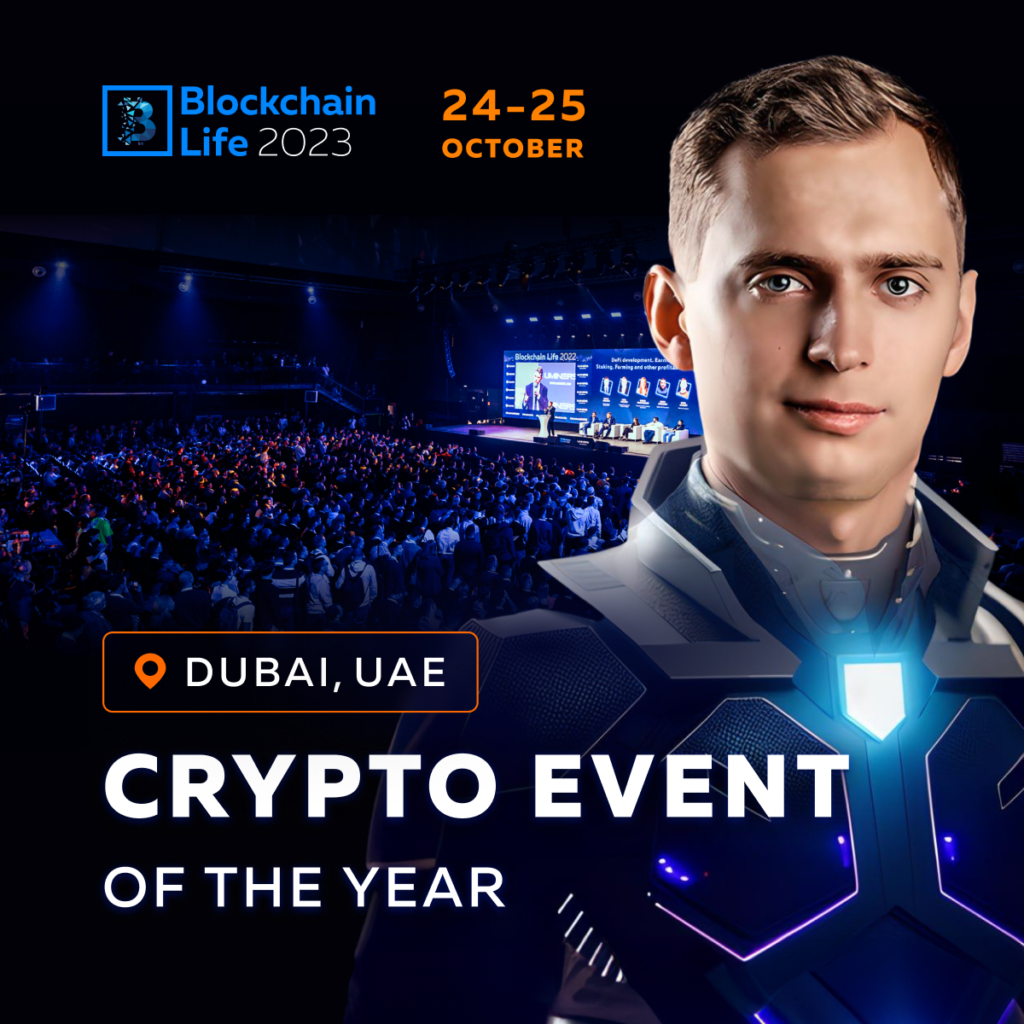 The Blockchain life forum, set to take place in Dubai on October 24-25, 2023 at Dubai, Festival Arena, will bring together fund managers, government representatives, investors, businessmen, and startups for the 11th time to discuss the bull run trends, conclude deals, and exchange market insights.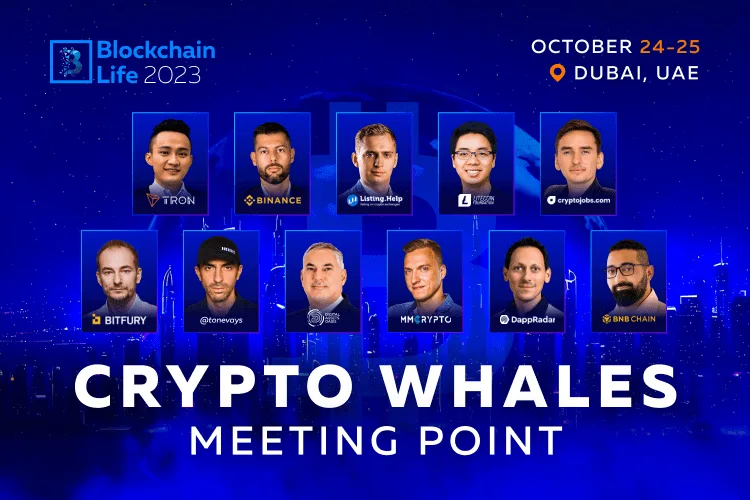 The most spectacular Web3 event, Blockchain Life 2023 in Dubai brings together over 85 global innovators as speakers.
The legendary event will bring together over 7,000 visitors from 120 countries: global crypto investors, funds, government officials, miners, developers and promising startups.
Here is the list of powerful lineup speakers:
Justin Sun (Founder of TRON)
Yat Siu (Co-Founder of Animoca Brands)
Dr. Marwan Alzarouni (CEO of Dubai Blockchain Center)
Eowyn Chen (CEO of Trust Wallet)
Sergei Khitrov (Founder of Listing.Help, Jets.Capital)
Paolo Ardoino (CTO of Tether and Bitfinex)
Miriam Kiwan (VP at Circle)
Xinxi Wang (Co-Founder of Litecoin Foundation)
Nischal Shetty (CEO of Shardeum)
Alexander Chehade (General Manager of Binance)
Fred Thiel (CEO of Marathon Digital Holdings)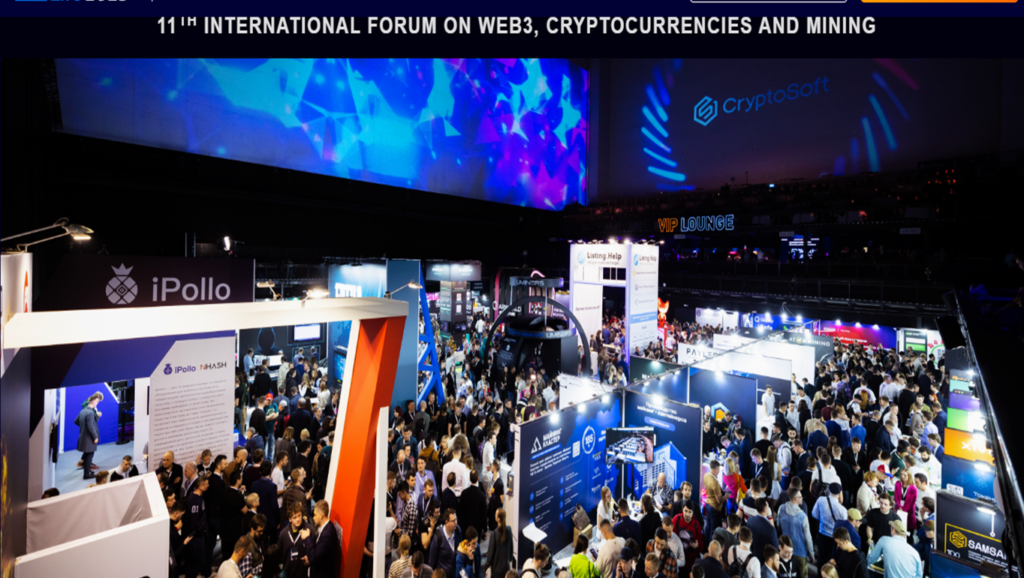 What to expect:
130 leading companies (WhatsMiner, Canaan, OKX, KuCoin, Bitmain, Bitdeer);
Startup Pitch with Tier-1 funds as jury and attendees in conference hall;
Networking 2.0 app for finding contacts and vacancies;
Quick acquaintances in the Speed Networking area;
Legendary After Party in Sky 2.0;
Large independent award – Blockchain Life Awards 2023.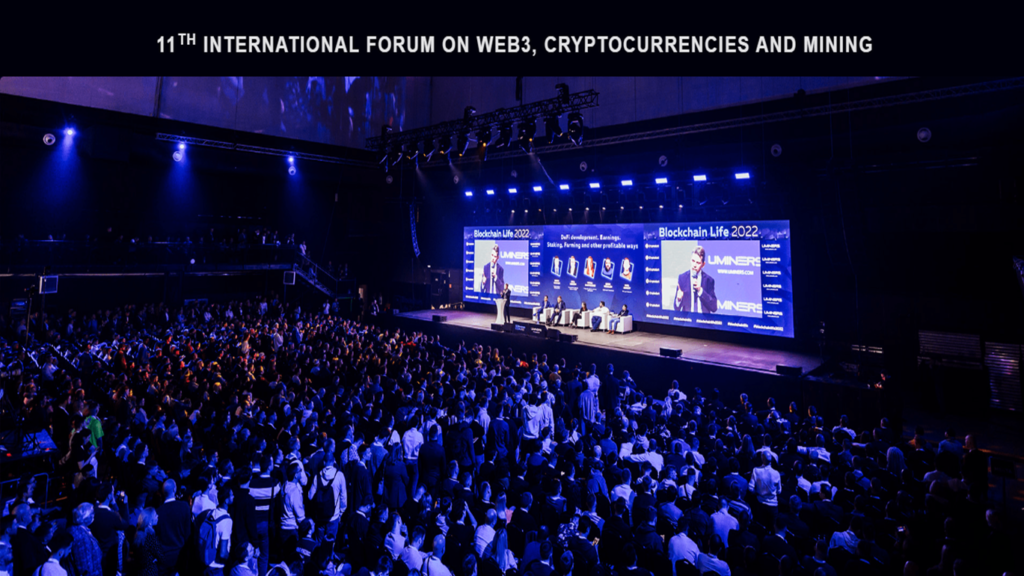 Representatives from Binance, Tron, Ripple, Bybit, Animoca Brands, Circle, Tether, OKX, HTX, Kucoin, Trust Wallet, and other companies are going to share insider analytics and trends in standout sessions, including:
1. "Unlocking Value in the Digital Age" with Justin Sun, Founder of TRON.
We often seek to own art for pleasure or investment, but the costs are too high. Imagine buying "shares" of an art piece like you'd buy company stocks. This is the idea behind tokenizing real assets.
2. "Reminiscences of a Liquidity Provider or Why Money Never Sleeps" with Yoann Turpin, Co-Founder of Wintermute.
The theme is inspired by the book "Reminiscences of a Stock Operator". You'll hear from the co-founder of a company that provides liquidity for exchanges, one of the most informed sources who can share exclusive insights about the flow of money.
3. "Exploring the Decentralized Physical Infrastructure Sector" with Mehdi Farooq (Animoca Brands), and Tiago Henriques (Google).
You are in for an intriguing topic on decentralized physical infrastructure. Among the recent trends is the innovative Worldcoin, an iris biometric cryptocurrency project.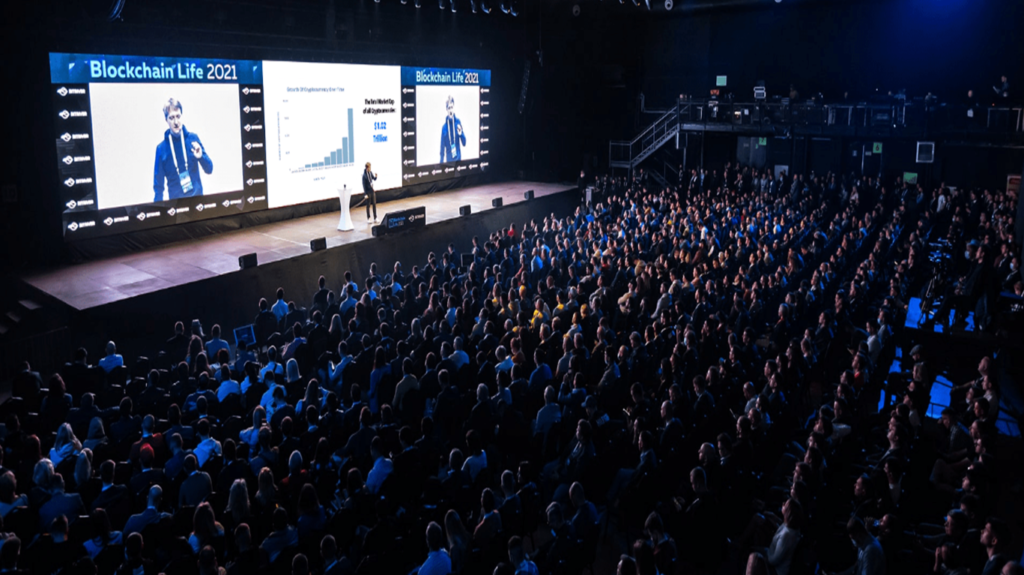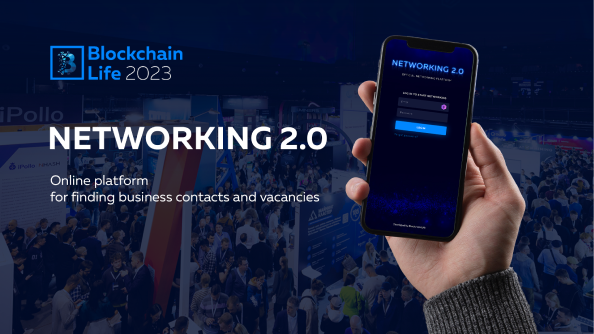 The Networking 2.0 platform is now open for registration, offering participants the chance to find business contacts and vacancies. This platform allows users to start searching for startup funding, connect with others in the crypto industry, and find job openings in design, IT, marketing, and sales from top companies.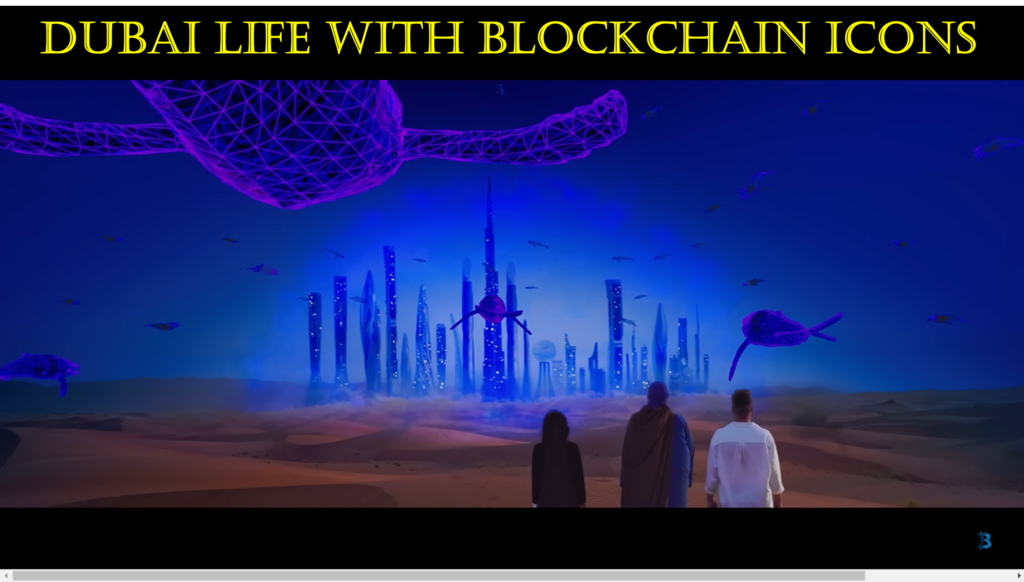 Attendees include trading, NFT, DeFi, investors, and more. Networking opportunities include Forum speakers and business owners. Simultaneous translation of performances into Russian is included in the ticket.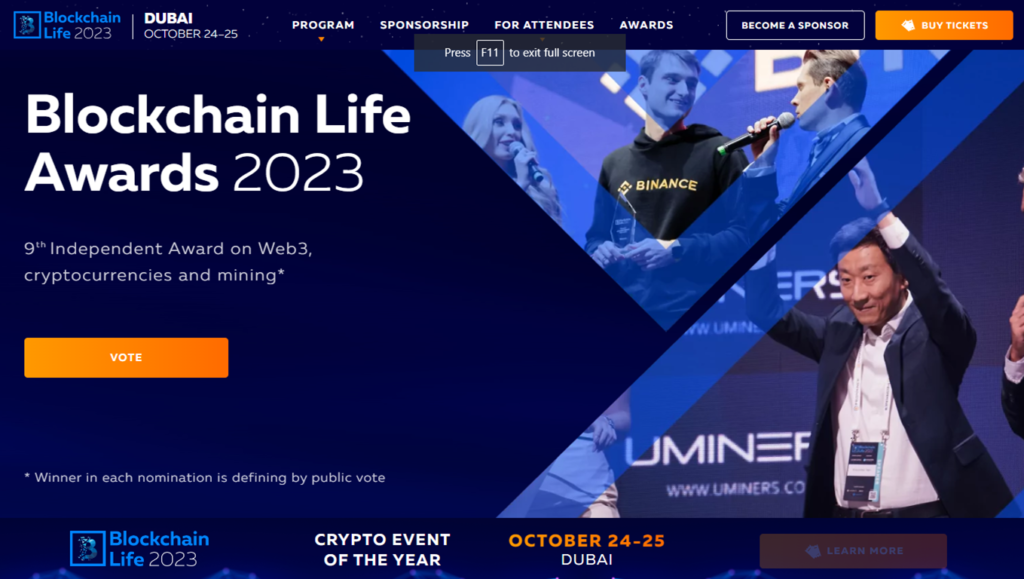 One of the largest independent awards – 9th Independent Award on Web3, cryptocurrencies and mining*, the Blockchain Life Awards 2023. The winners will be announced on the main stage on October 25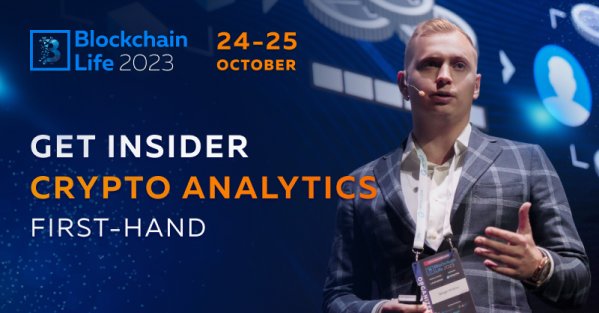 The event, attracting crypto leaders, offers an innovative networking space and an opportunity to exchange insider information. With over 80 speakers and 150+ expo booths, it's set to be spectacular.
Among the exhibitors are the drivers of the industry: Canaan, Bitmain, Bitdeer, OKX, Listing. Help, and 130 more expo booths.