DIOR, EMPOWER THE MODERN WOMEN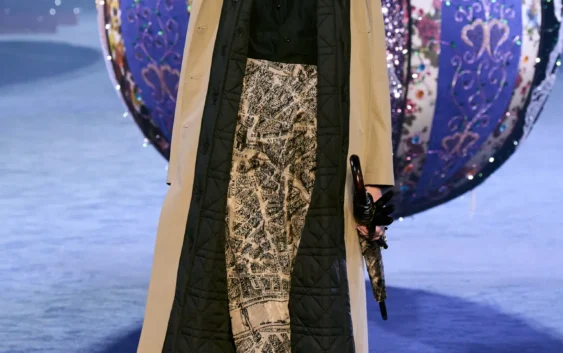 "Whatever you do, for work or play, do it with passion!" – Monsieur Christian Dior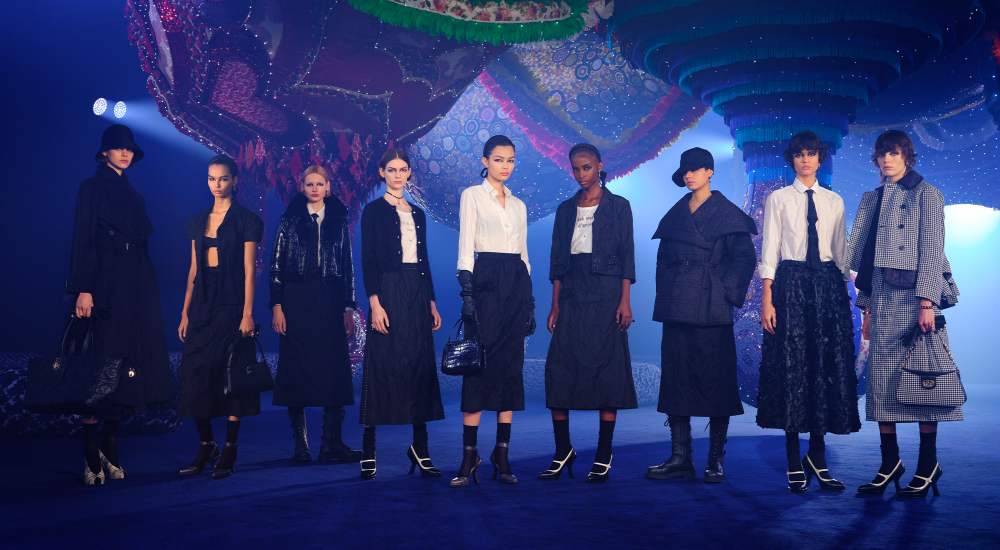 Dior presented its Fall-Winter 2023/2024 Women's ready-to-wear collection at the Paris Fashion Week, with a spectacular installation suggestive of a giant octopus spanned the length and breadth of the runway, its color-rich fabric tentacles gleaming with thousands of tiny lights. It was the work of Portuguese artist Joana Vasconcelos.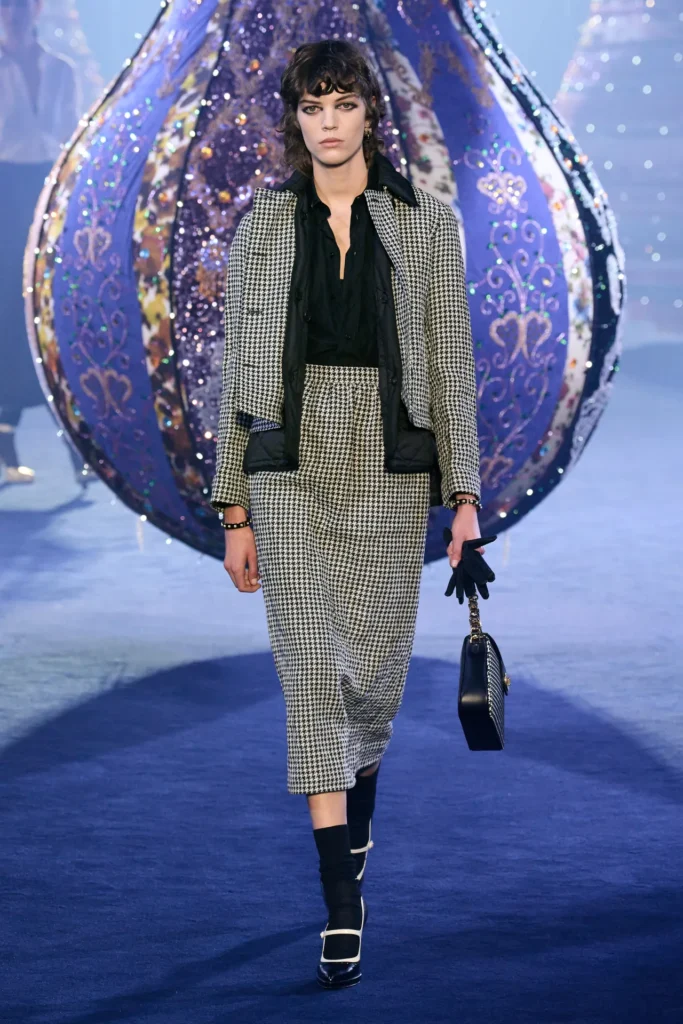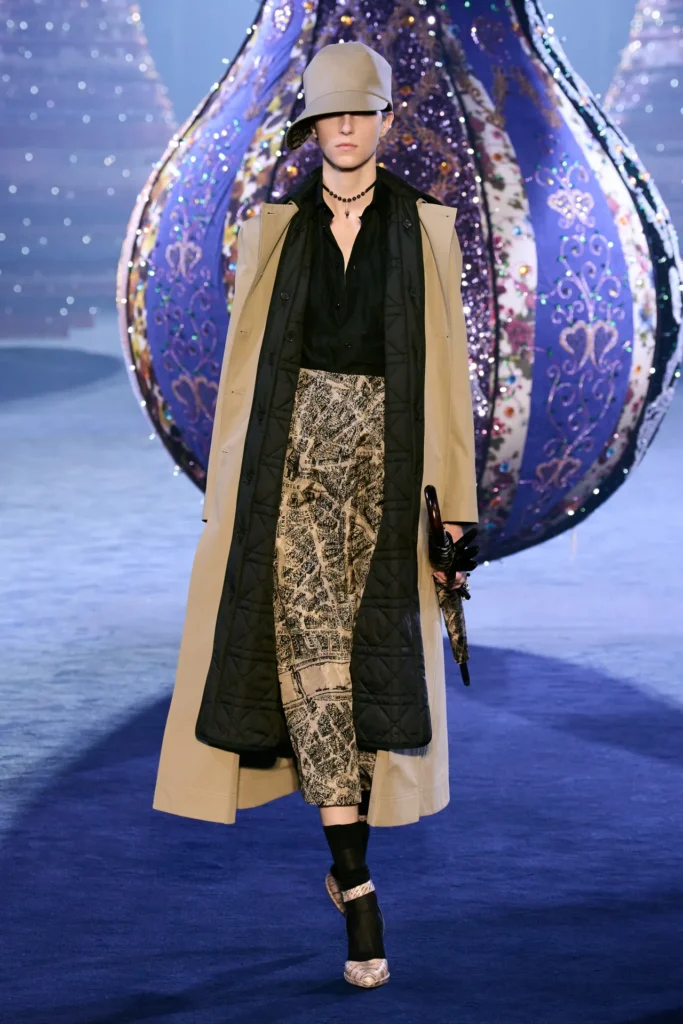 The key to this editorial look was the 1950 classic detailing, a hint of modernity, a rich sense of craftsmanship and an up-to-date silhouette, reminiscent of the Dior vintage, French post-War style, that evoked a black leather menswear coat, crumpled houndstooth skirt, and wrinkled woolen socks. Elsewhere, sweaters and skirts sported extra volume in the shoulders or hips in a nod to the thicker fabrics of the post-war period. Stand out pieces included a black textured skirt hung heavily with thousands of embellished flowers that cut a fine, androgynous figure below a white shirt and tie. The gleaming thread sewn into it revealed the skills of Dior's atelier.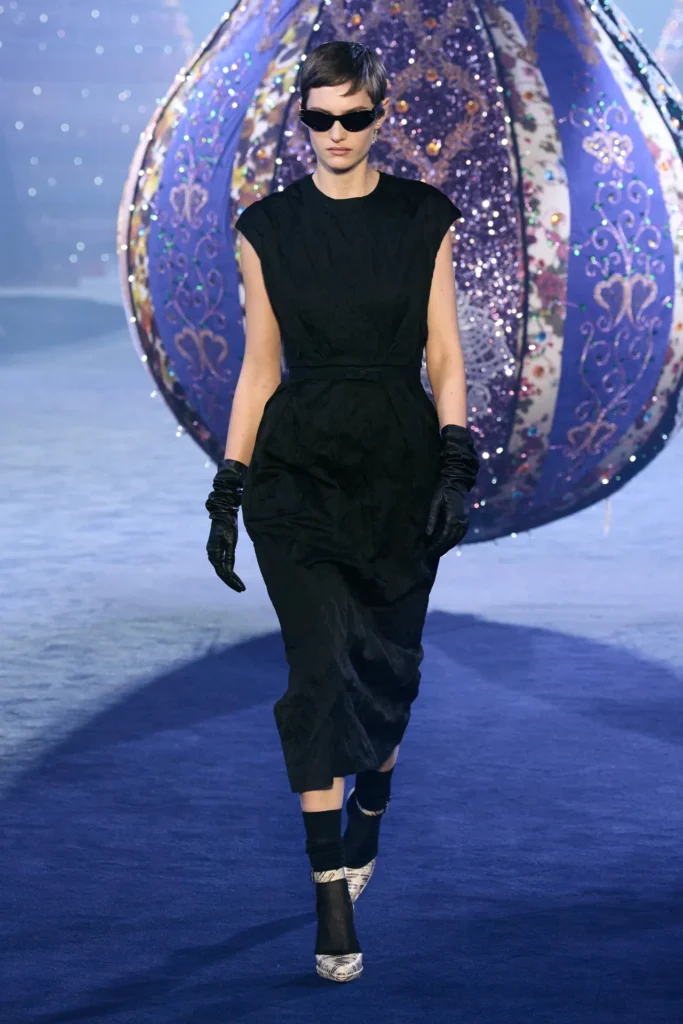 Charlize Theron who attended the show, loved the vintage collection, and remarked, "She loves women. And in loving women she understands that a woman is feminine but also masculine. We're vulnerable and we're strong. We're contradictions. We're a little bit of everything, and I love that she has that wisdom."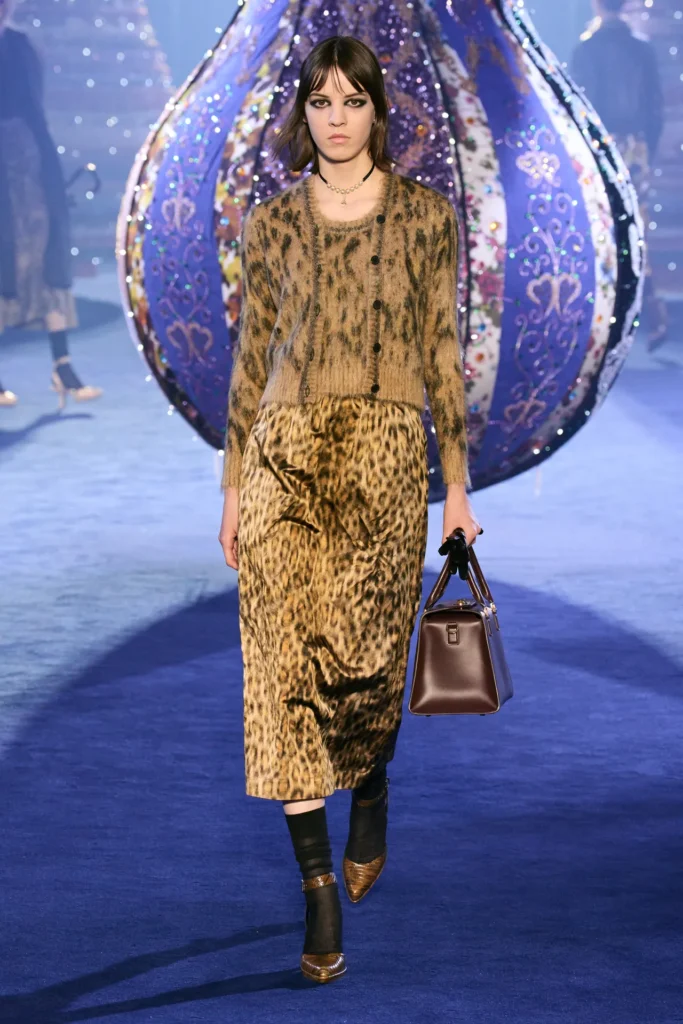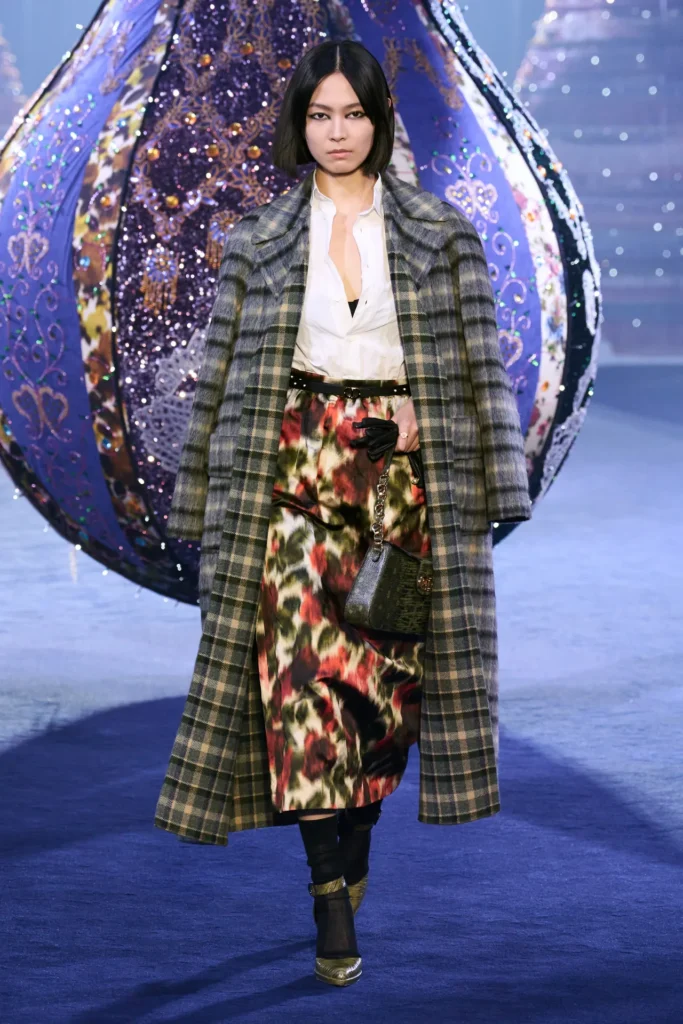 Maria Grazia Chiuri, Creative Director of Dior, creates every collection as an occasion to reflect on the function of clothing, evaluating the role it plays in relation to the body and to fashion.
The creative director of the Dior house has created an iconic, timeless collection inspired by Dior's secret history, giving women access to the designer's archives for the first time in half a century, exploring French style in three different personas: Catherine Dior, Édith Piaf, and Juliette Gréco, as part of the Autumn-Winter 2023-2024 collection.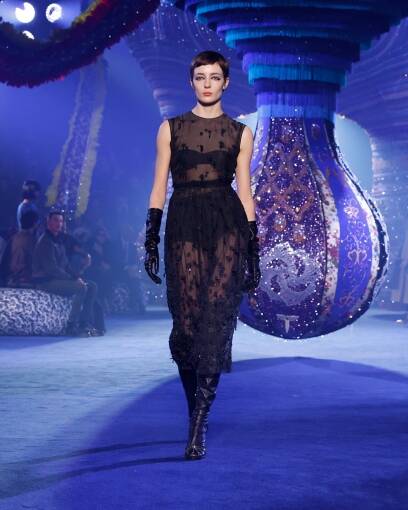 "I worked to make everything light. This is my DNA, something that is my Italian background. Near the Mediterranean, you can't wear clothes that are heavy and hot," said Chiuri.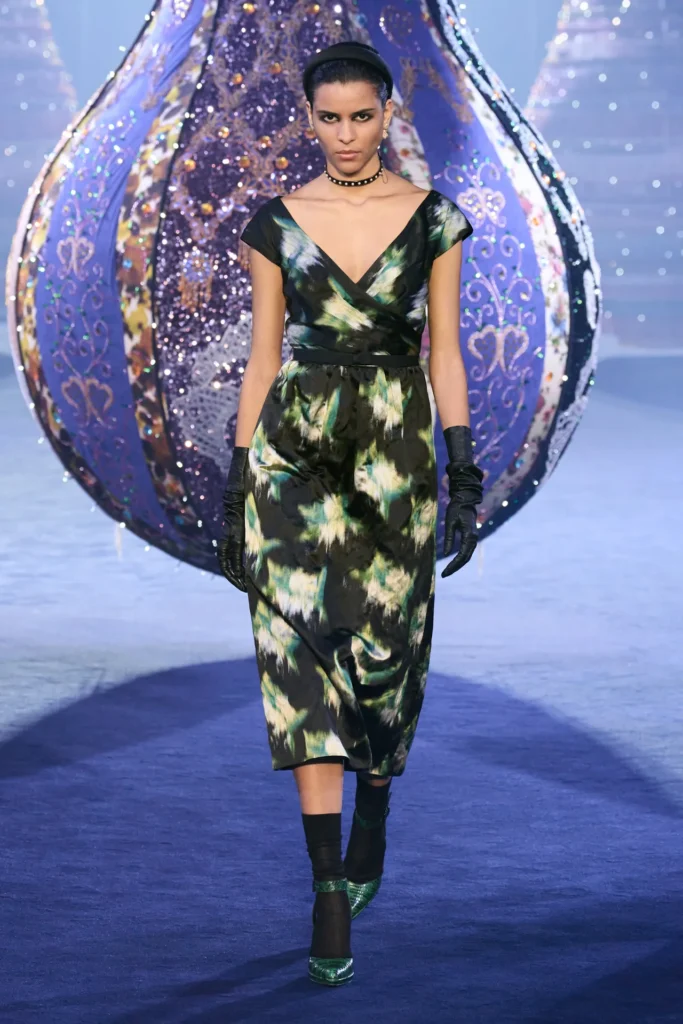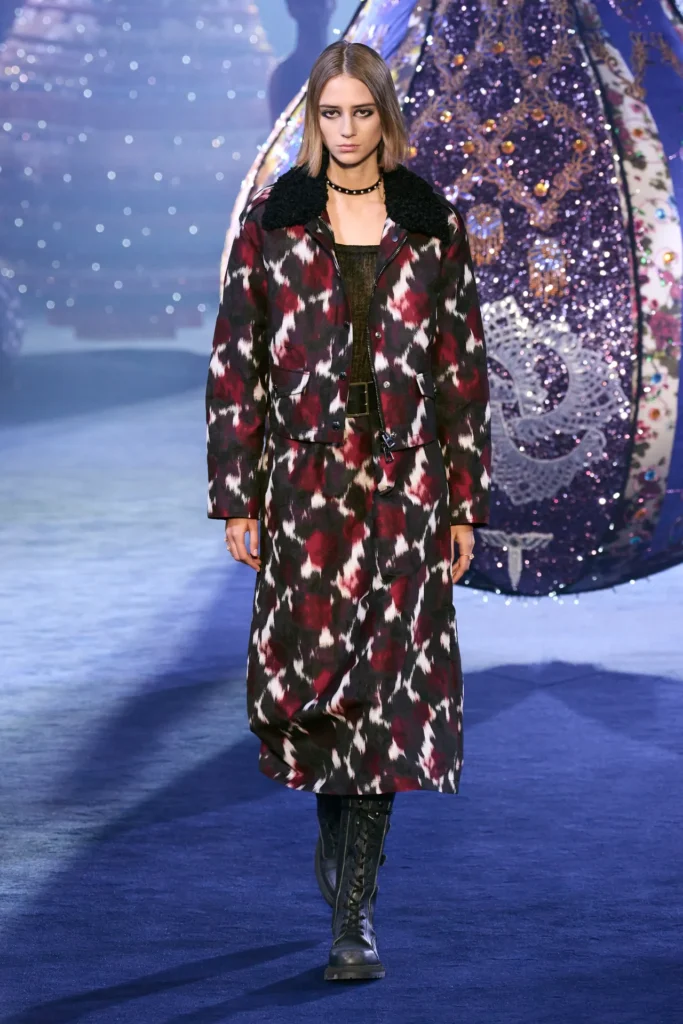 A striking dress had the yarn-dyed metallic thread is interwoven with subtle, delicate floral motifs to make an intriguingly beautiful fabric. Metal threads create a background for the flowers to stand out and contribute to the overall volume of volume of this piece, full of intrigue and mystery, keeps it very eye catching.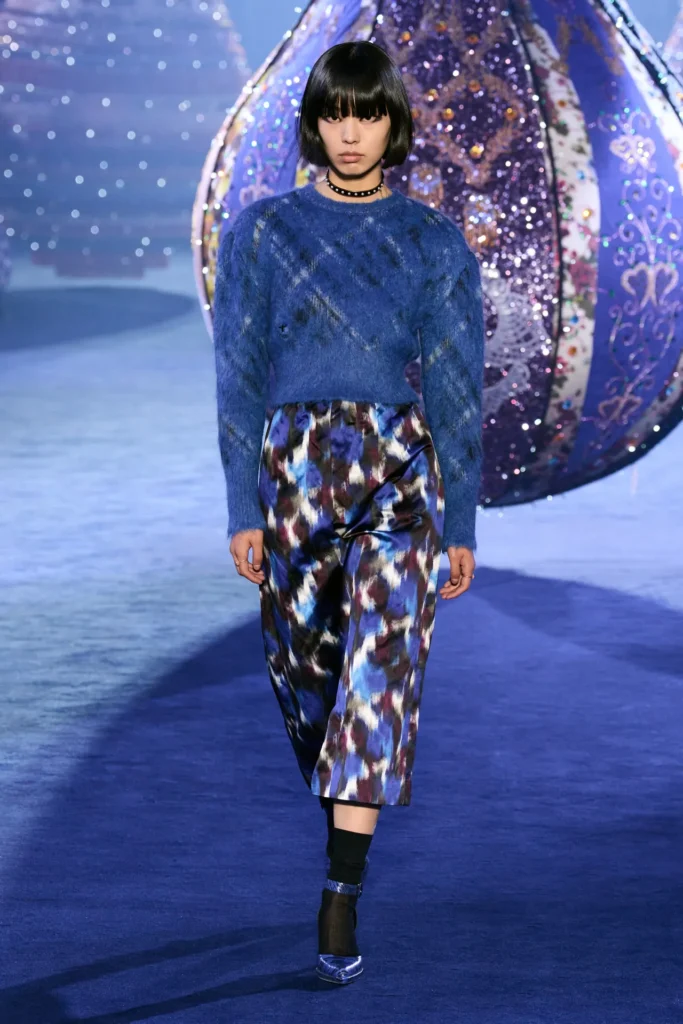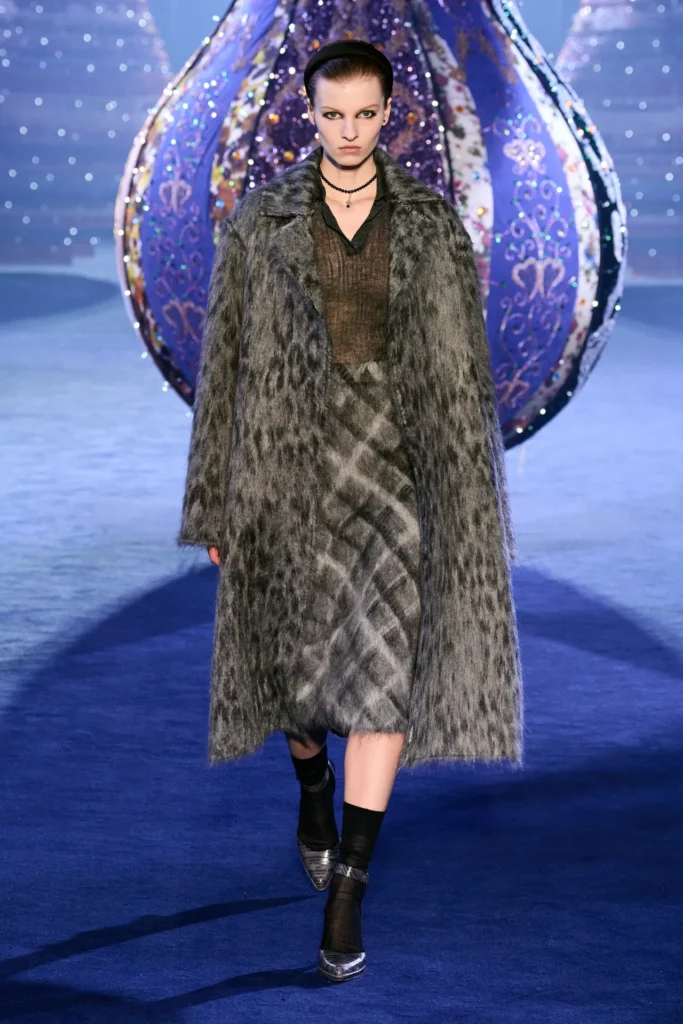 The Autumn Winter line is a collection of straight-cut silhouettes, ruffled collars and cuffs, and sparkly sequins. Expertly layered fabrics such as silk crepe and fur trims create the finishing touches, and with primary colors and classic shades such as ruby, topaz yellow, emerald green and shades of tartan. This line offers multiple lengths of clothing in coats, skirts and jackets that feature embroidered spurts of lights. A line of impeccably-crafted luxury fabrics and classic silhouettes, the Autumn Winter collection is an elegant solution for all seasons.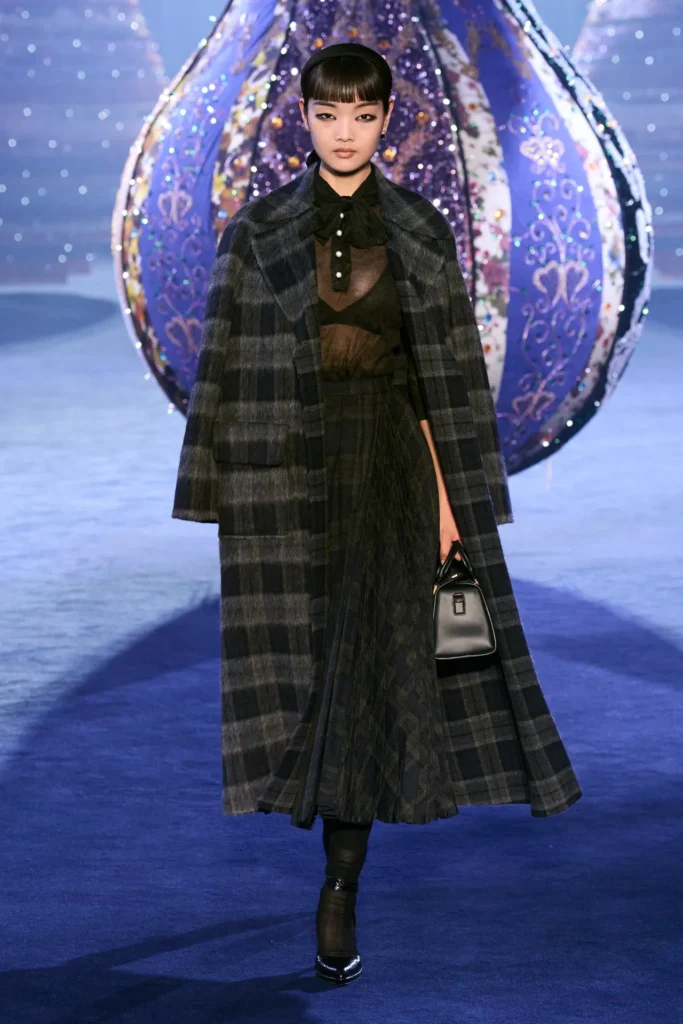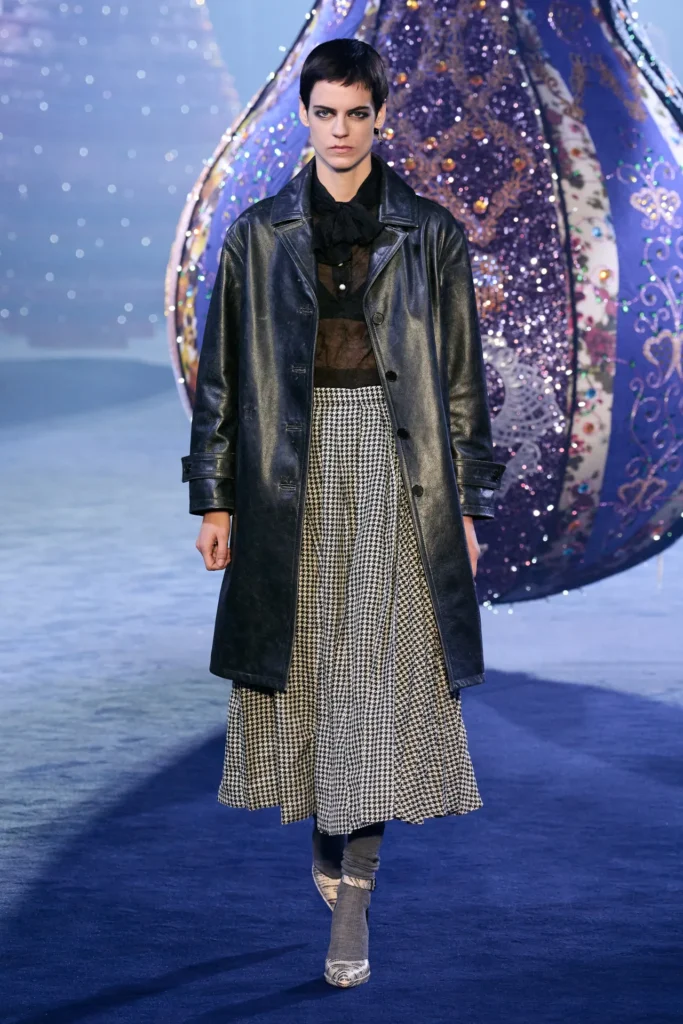 The new line, created for the modern women, while reserving their cultures and set to transform to empower them, their style, is designed for a fearless, unapologetic approach, by embracing their own unique individualism, celebrating their soft and sensual silhouettes. With a modern, minimalistic aesthetic and feminine details, this collection with a modern twist is all about highlighting individuality for a bold and fearless look and proposes emotional paths to the upcoming generation of women shaping our future.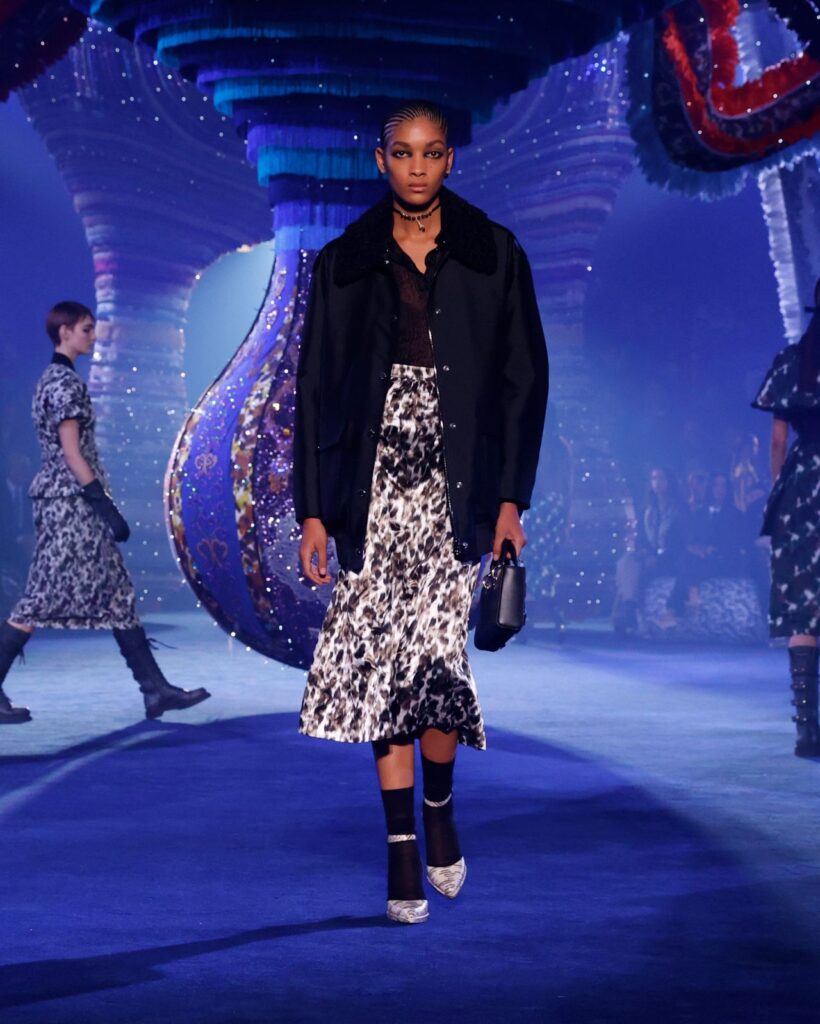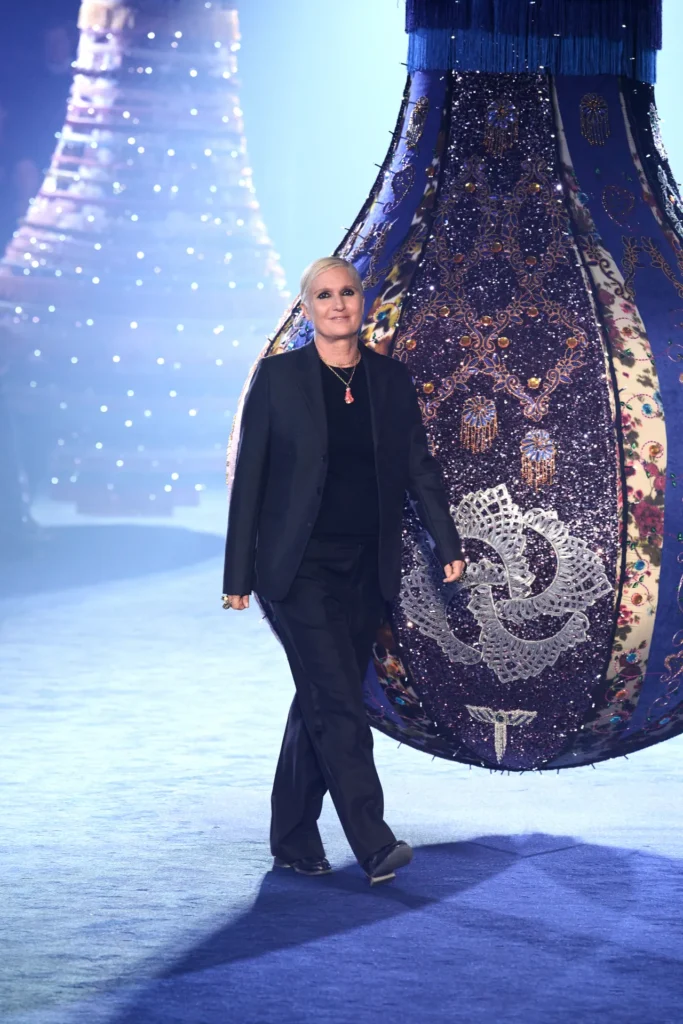 "It was very different, the situation in Europe than in the USA," Chuiri said, as the Christian Dior's sister Catherine Dior and French singers Edith Piaf and Juliette Greco — were rebuilding their lives following the Second World War, as this collection is inspired by women who find strength in adversity and commemorate their own personal journey through their art. Building on their inspiration, the new collection is imbued with a sense of nostalgia and renewed hope amid the uncertainties of today.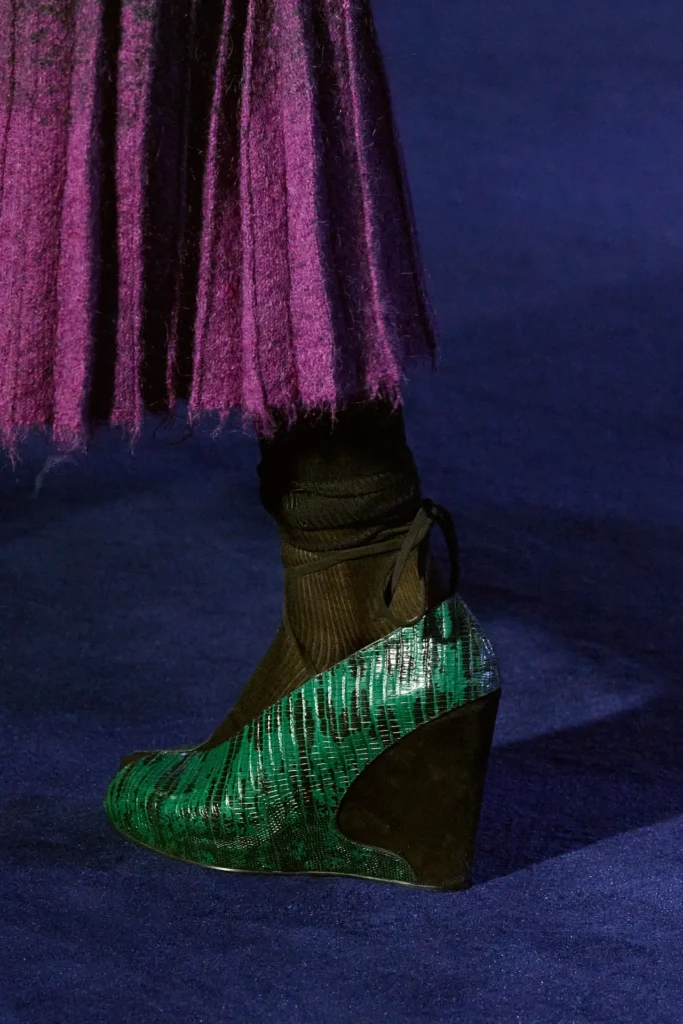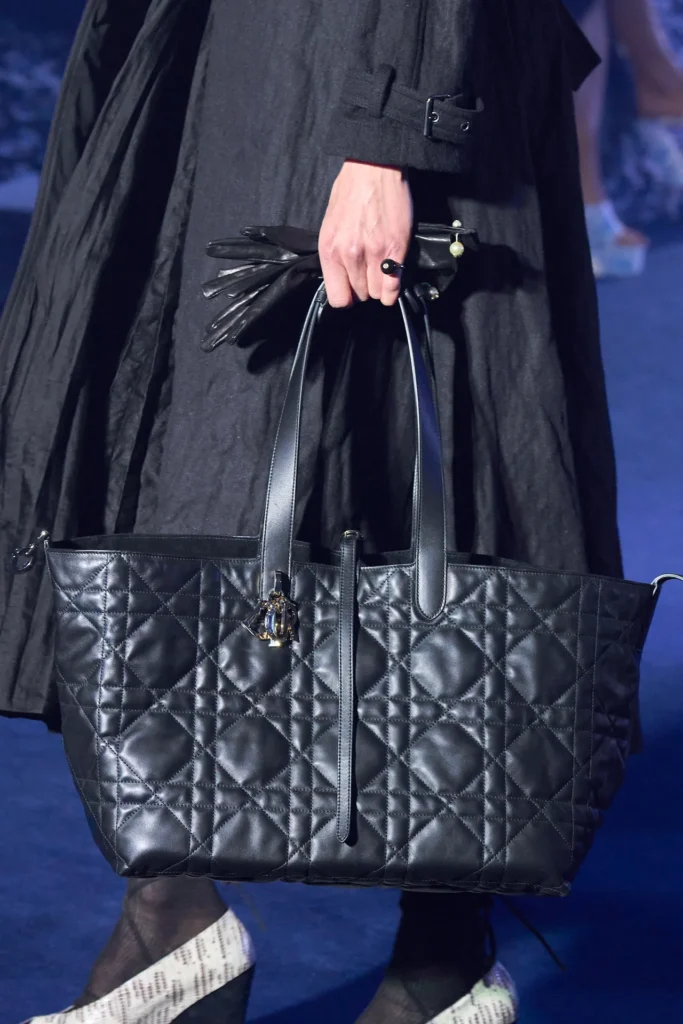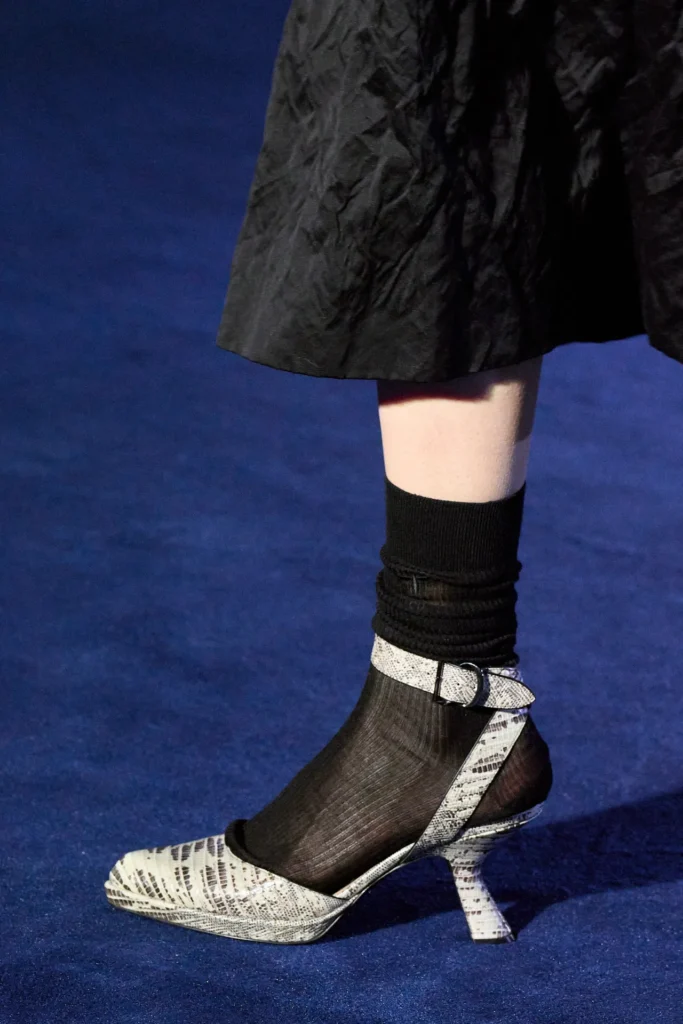 The perfect addition to any ensemble, an impressive selection of accessories including pearls, gloves and thick, dior handbags, black headbands was showcased from the exclusive Designer Accessories collection.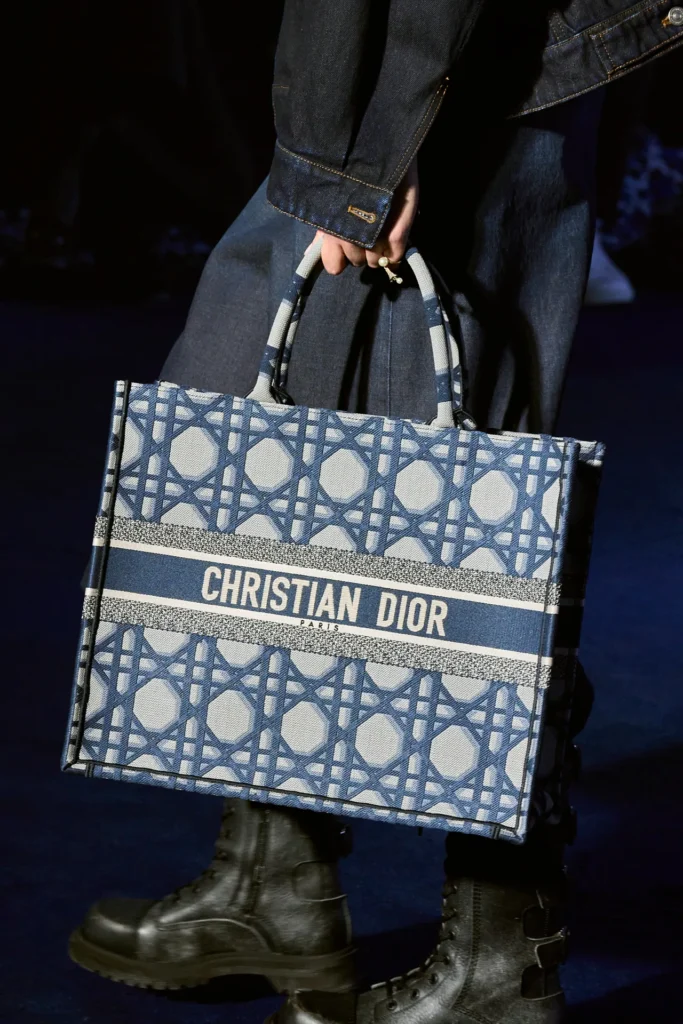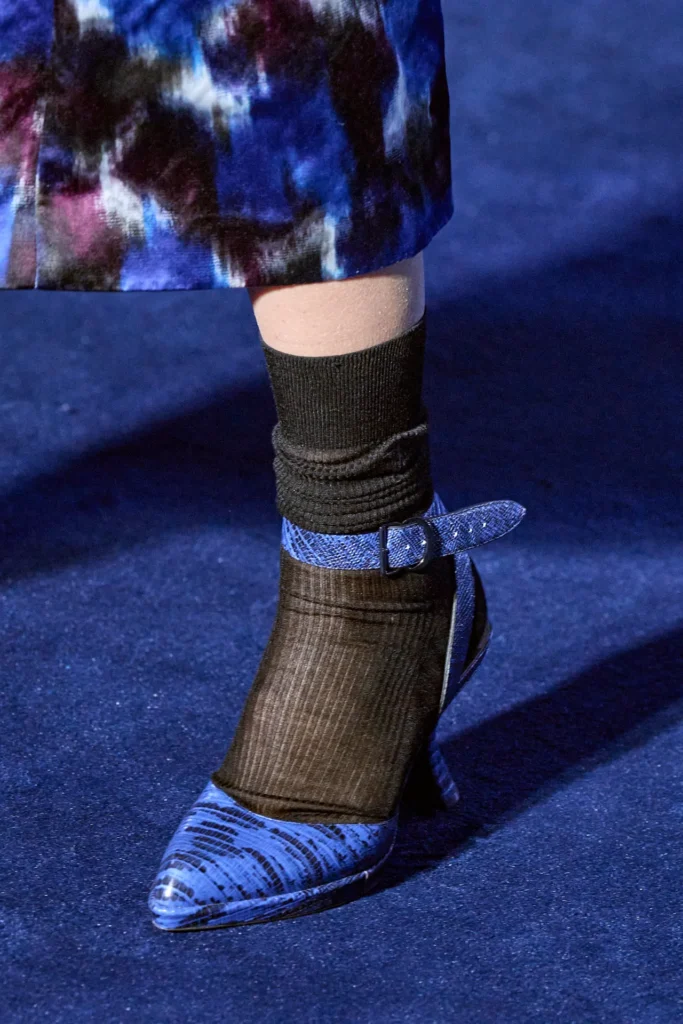 Few accessories were striking, played on the beautiful geometric shapes, the platform-soled ankle-strapped shoes redone with Roger Vivier's famous "Choc" heels from the 1947 New Look collection; jewelry with miniature Eiffel Towers dangling from rings and the center of pearl chokers, the beauty of stunning miniature details, elegant proportions and unexpectedly strong sensations.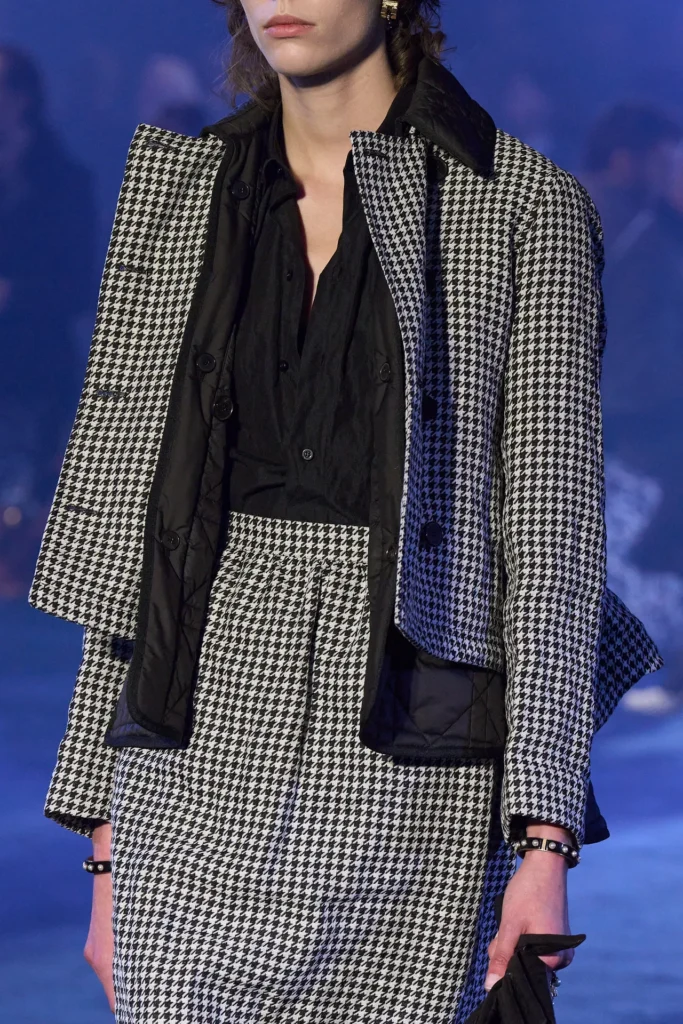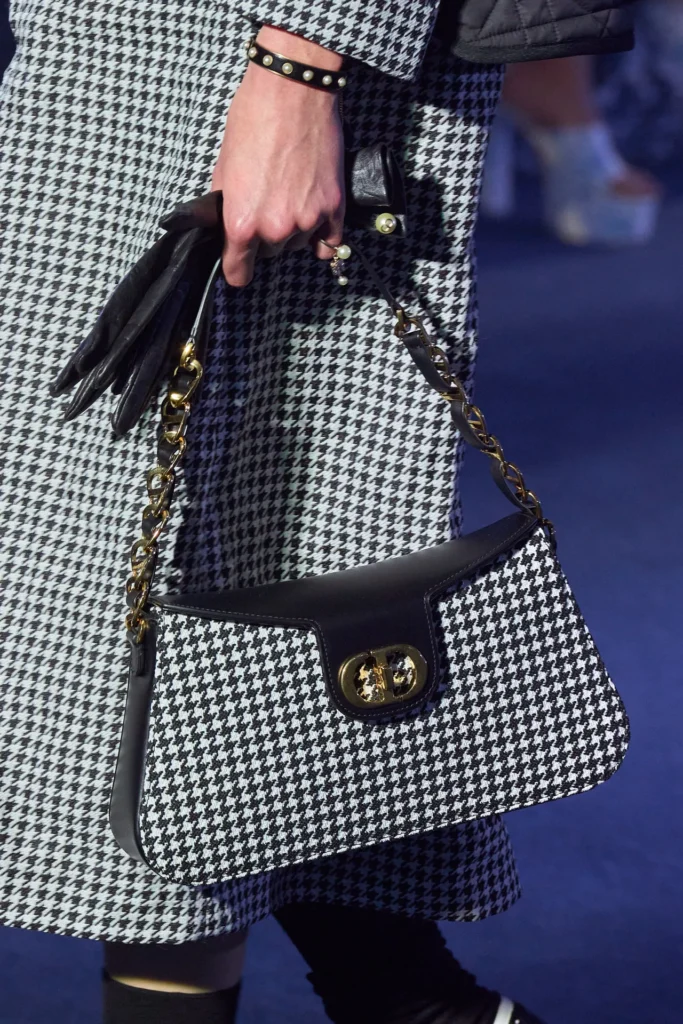 Model Elle Macpherson, K-pop star Jisoo, actresses Maisie Williams & Charlize Theron, and the members of LVMH CEO Bernard Arnault's family were present for the show.