ETHEREAL ELEGANCE OF FERRAGAMO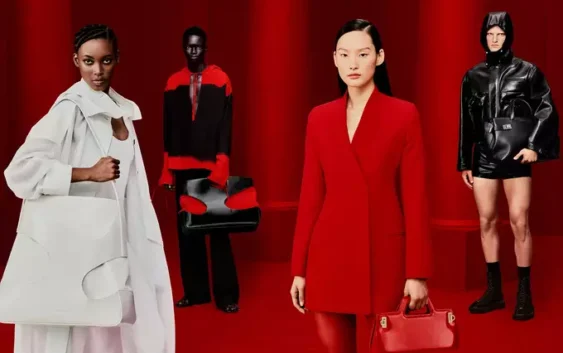 Ferragamo celebrated the launch of the Maximilian Davis Spring/Summer 23 collection with a styling masterclass at the Dubai Mall boutique with Lana Katramiz & Gael Hojali.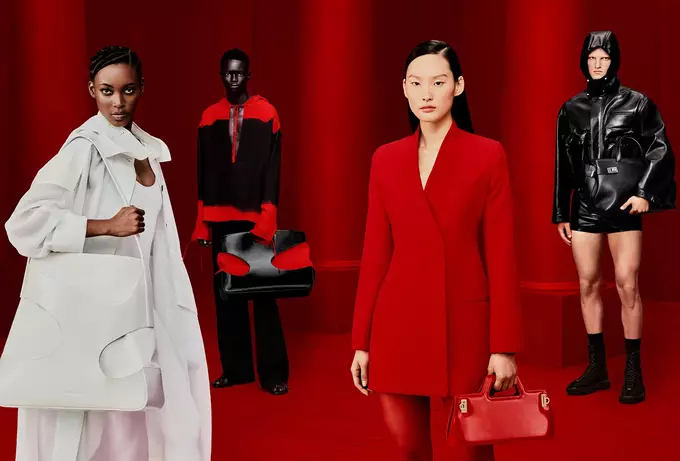 Flashes of fetishism, including glossy leathers, second-skin fits, and micro shorts, contradict the lazy, seaside elegance of modern Hollywood. Tank tops, polo necks, and leggings are examples of elevated everyday basics. Their simplicity makes them seem almost wicked. Easy knits are either wide-woven to show the flesh underneath or are so thin as to be transparent. Even evening clothing exudes a carefree air.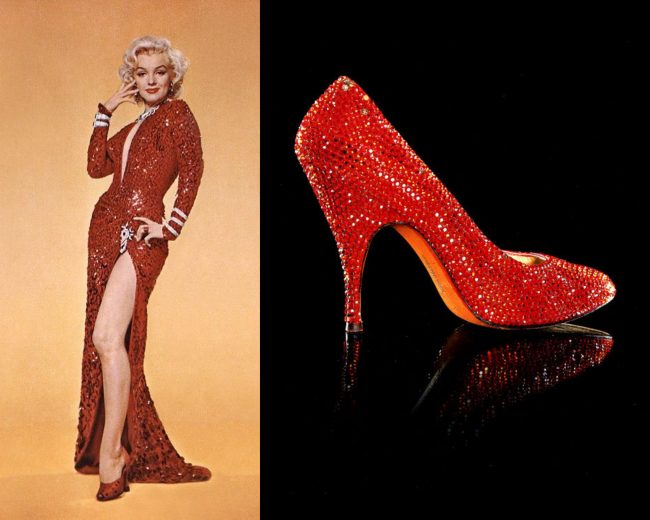 The design draws inspiration from the glimmering red shoes Ferragamo created for Marilyn Monroe in 1959 and has a crystal-strewn appearance, reflecting once again the glamour and glamour of Hollywood. Ferragamo's signature red hue has always been there, a tangible connection to its heritage. Coloring Ferragamo's sexiest collection. The red Swarovski-encrusted pumps were created for Marilyn Monroe by the shoemaker for her 1960 film Let's Make Love.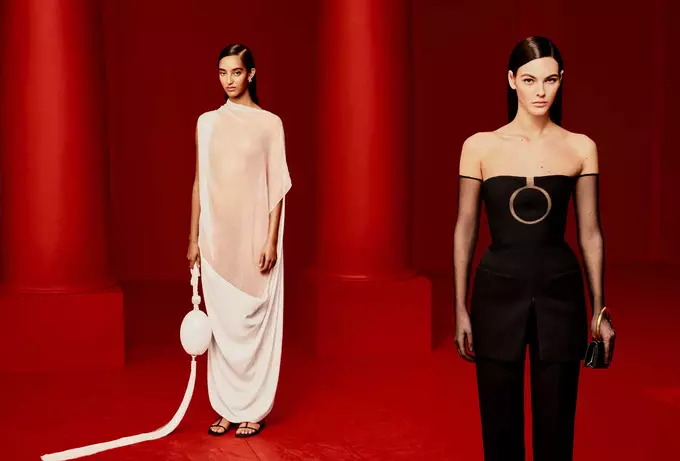 This fresh word for luxury combines contemporary clarity with the purity of Florentine drapes. This is a tribute to the home of the Maison. Layers of sheer knits, smooth silks and organza embody ethereal elegance, while suede recreates Renaissance reality, while the visible allure of his sandals and sophisticated accessories keeps his feet grounded. It looks like you got it.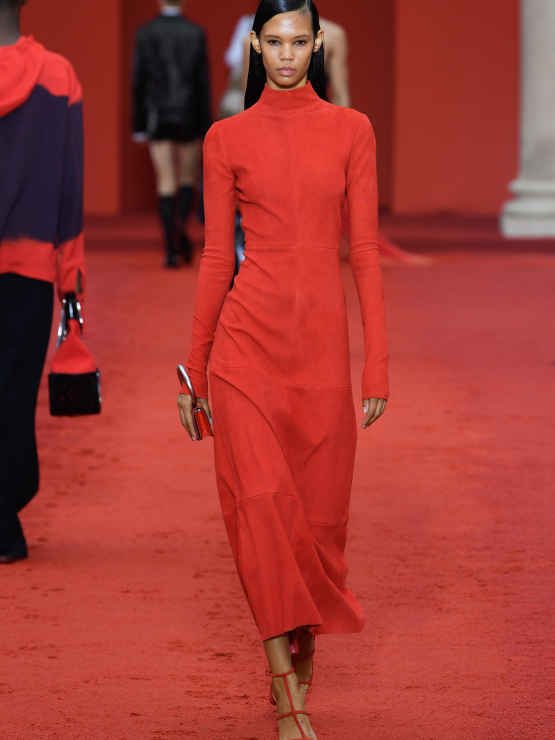 For his Ferragamo debut, Maximilian Davis introduced a new era for the company: a renaissance of its Hollywood heritage, retained the core ideology. By incorporating Hollywood culture—but modern Hollywood— "We wanted to pay tribute to Salvatore's start by bringing in Hollywood culture, but it's the new Hollywood," Davis explains. "It's lightness and sensuality. Sunsets and sunrises." "Reenergizing the DNA,"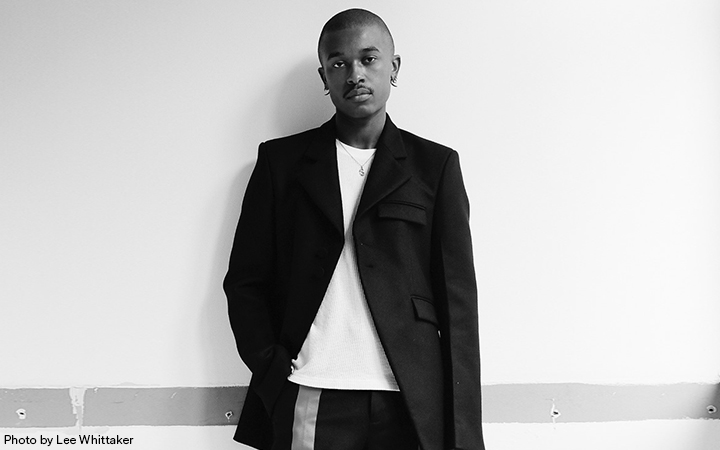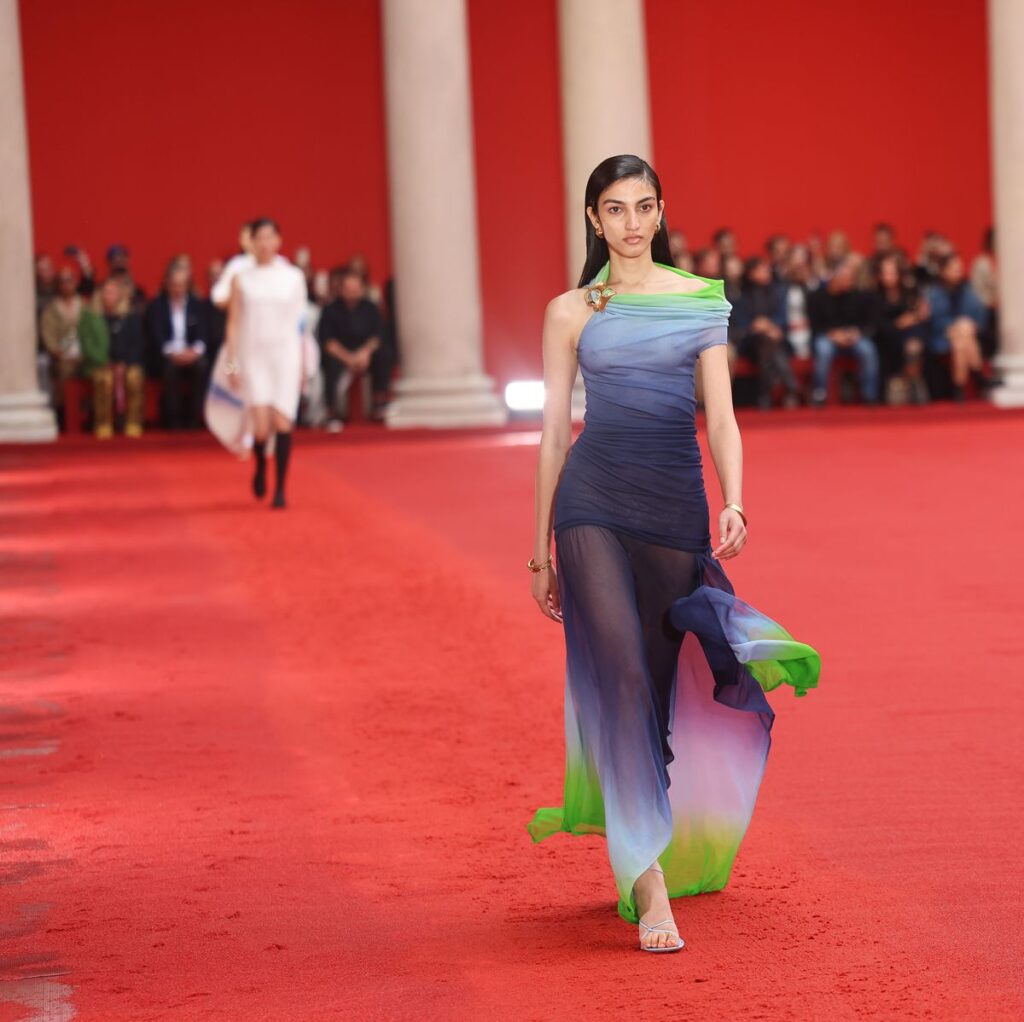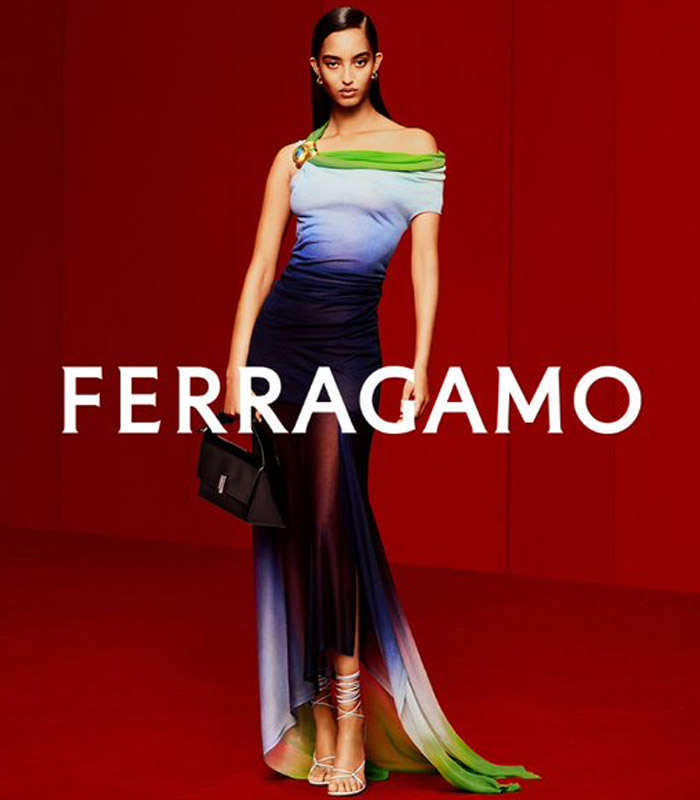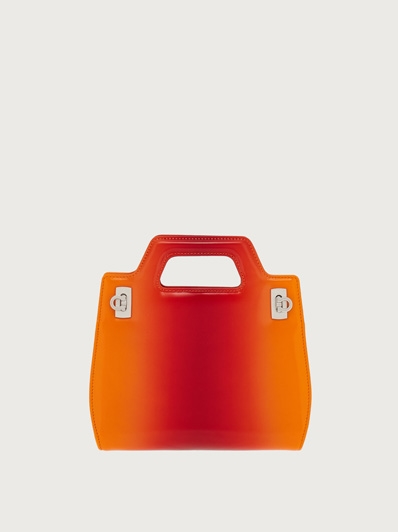 Tailoring transforms the classic, masculine elements of 1980s executives into a modern wardrobe. Perfect proportions and refined sophisticated fabrics are often confined to women's fashion. Tuxedos get new energy: shirts cut in silk organza and cotton poplin. The collar or sleeves are removed. First introduced in 1988 and named after Salvatore's wife, the Wanda bag is reimagined with sleek new proportions and prismatic shoulder her bag conveys a minimalist modern sensibility. "I want each piece to feel playful, but also desirable as an object," says Davis. "To stand on its own."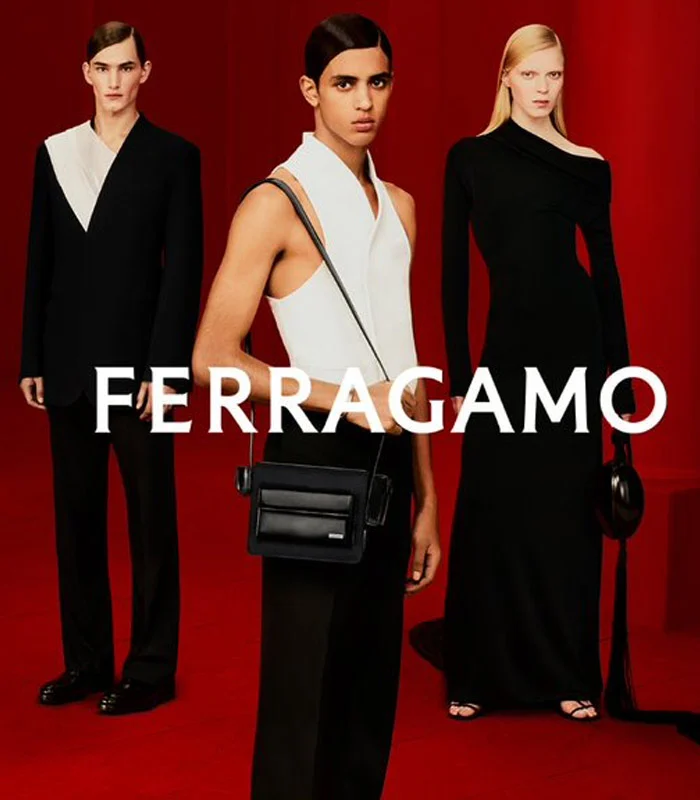 Organic forms are translated with linear precision. While her new Elina heel is well-defined, the cut-out bag's return is crafted in polished leather with a contrasting canvas lining to echo the undulating forms of her sculptural jewellery. I'm here. Silk scarves drape over tunics, trousers are flared to lengthen the legs, and sunset gradients add wistfulness to the elegant garments. I scaled down, redrawn, and reinterpreted archive prints. Draped in a new way, it activates the sculptural code of Ferragamo's DNA. "It was about looking into the archive and establishing what could be redefined to become relevant for today," explains Davis.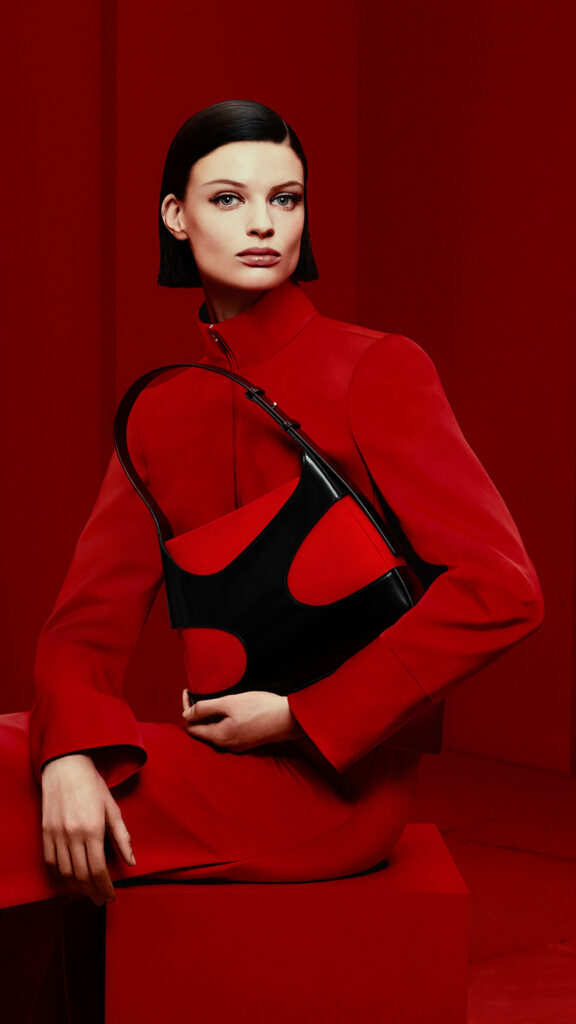 Salvatore's influence can be seen in ornate leather handbags, minimalist leather shoes, and the sheen of sophisticated layered pieces polished like handmade shoes.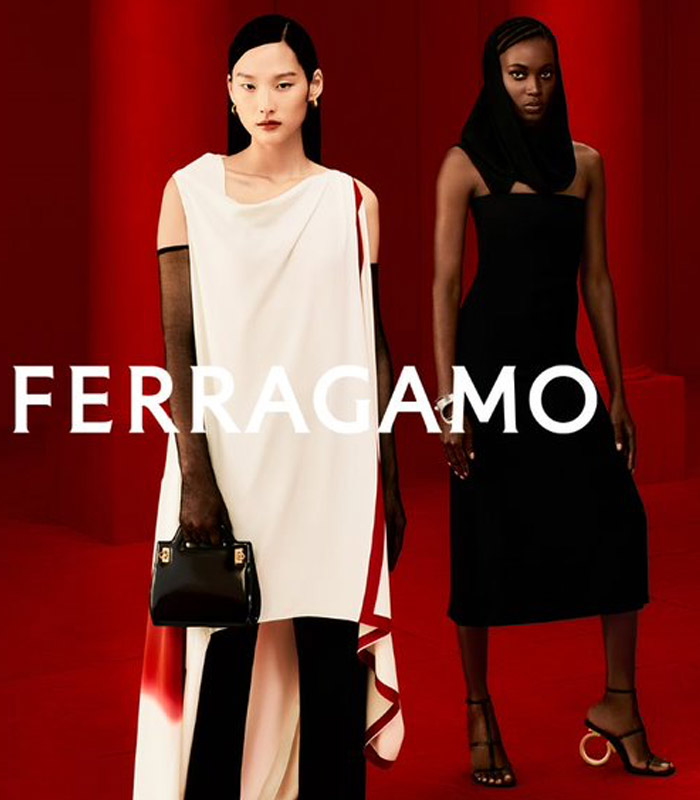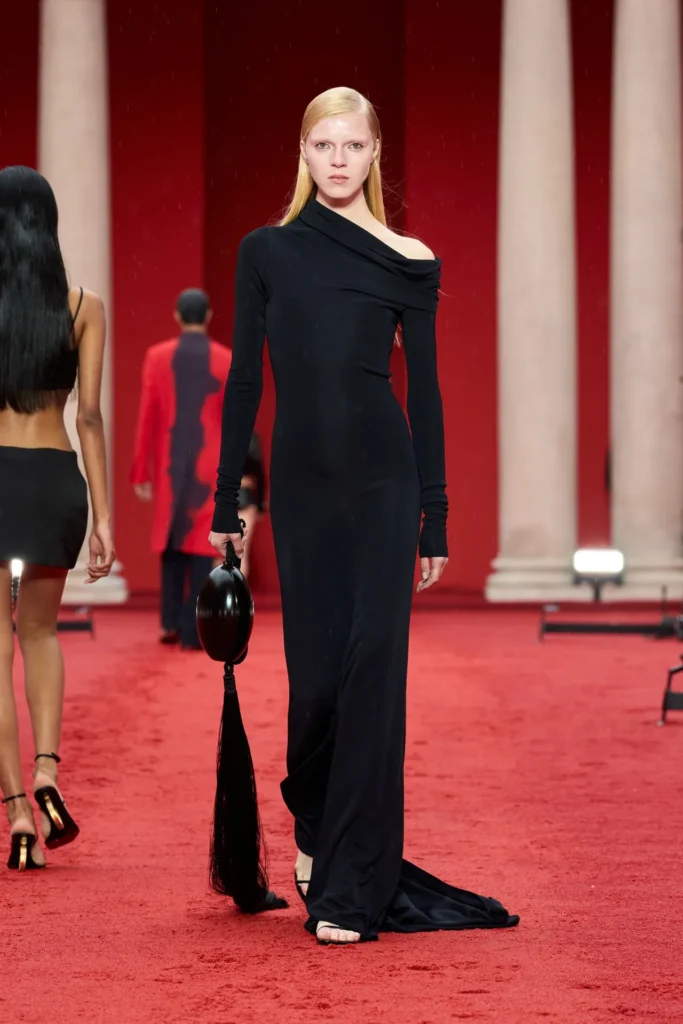 A palette of colours, faded prints and hand-dyed knits are from Rachel Harrison's Sunset series. From optical white to deep indigo, butter yellow to sky blue. The new Pantone Red formally codifies the brand's iconic hue and dominates both the entire collection and the exhibition area, embellishing the sand that covers the floor. The sand relates to Ferragamo, to Hollywood, to the ocean – but also to me, and to my own DNA," explains Davis. "To what the sea means to Caribbean culture: a place where you can go to reflect and feel at one. I wanted to show that perspective, but now through the Ferragamo lens."