HERMES TARGETS THE FASHION TRAVELLER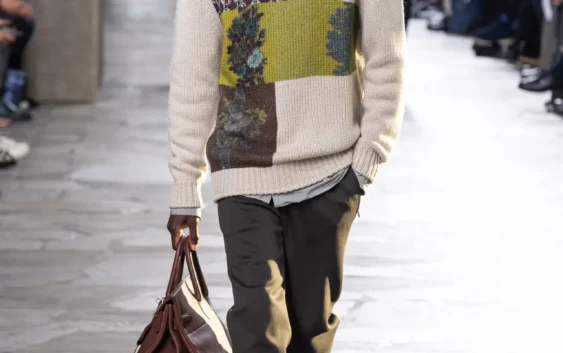 "Clothes need to feel beautiful against the skin, and they need to be practical, too," Hermes artistic director, Véronique Nichanian.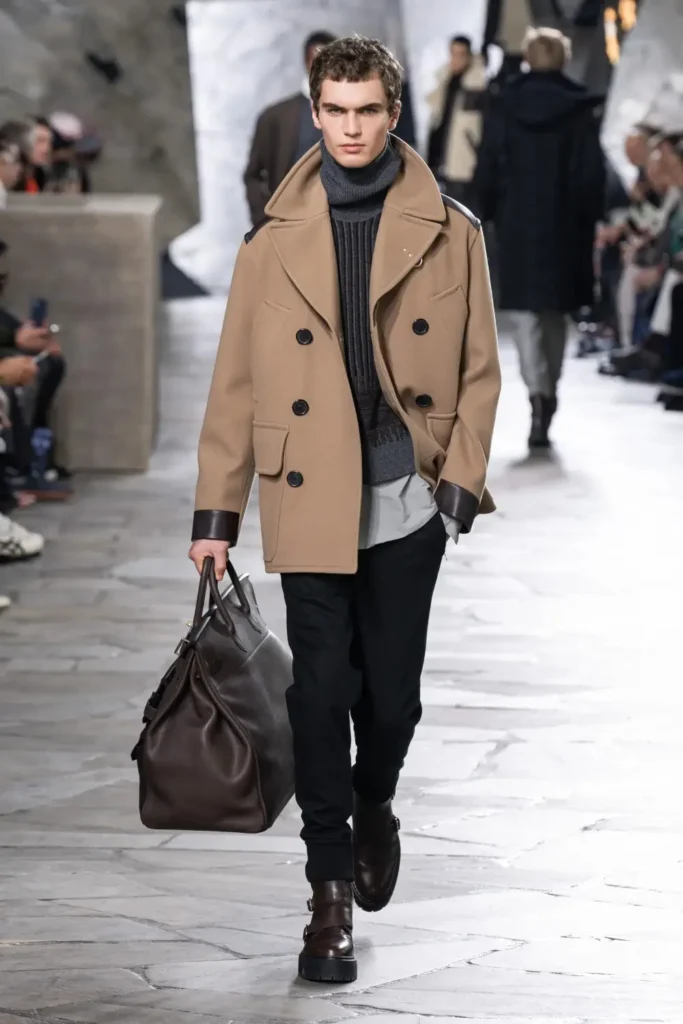 This was an evening of lightness and glamour at Hermès, a collection combining nostalgia with exceptional quality and timeless design.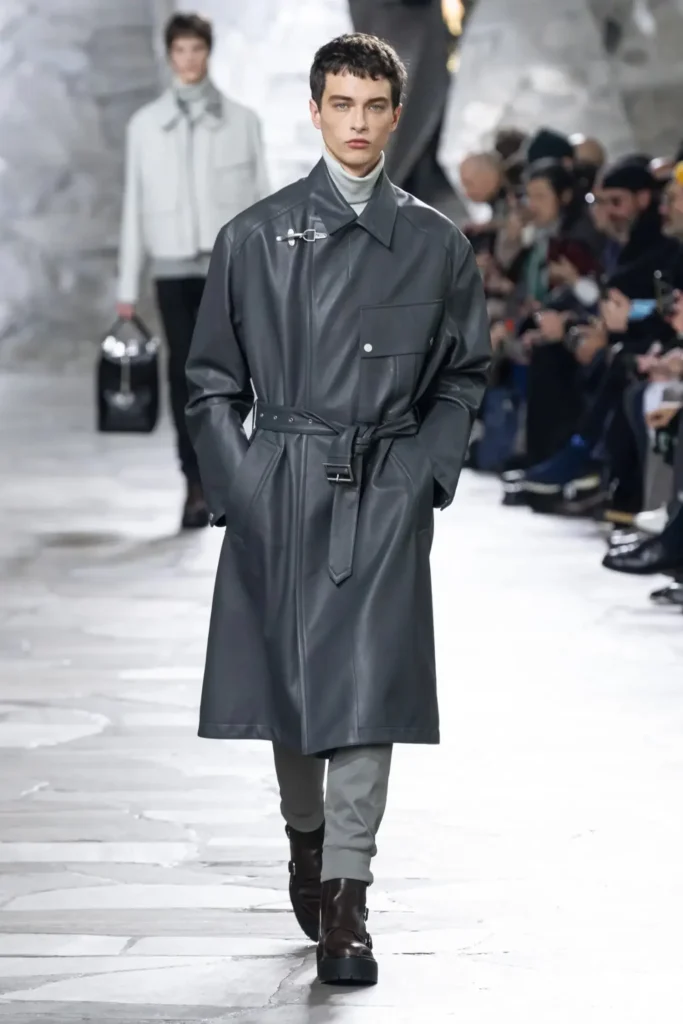 The Hermès' Fall/Winter 2023 collection was especially notable for its move away from the house's classic elegance and toward an edgier, sexier look that displayed subtle futuristic details and bold colors.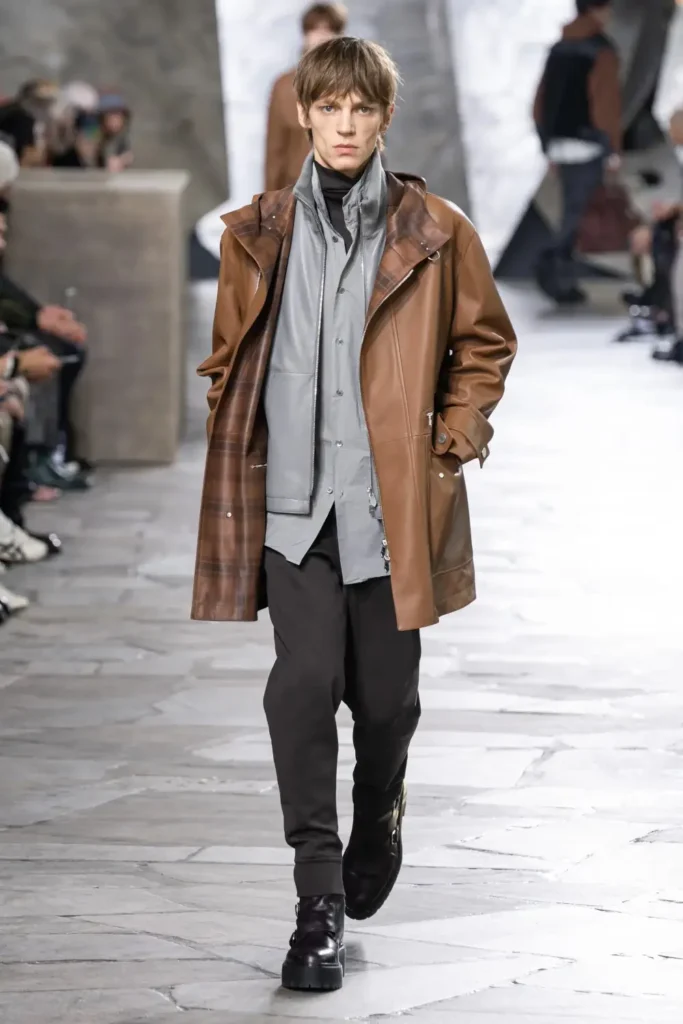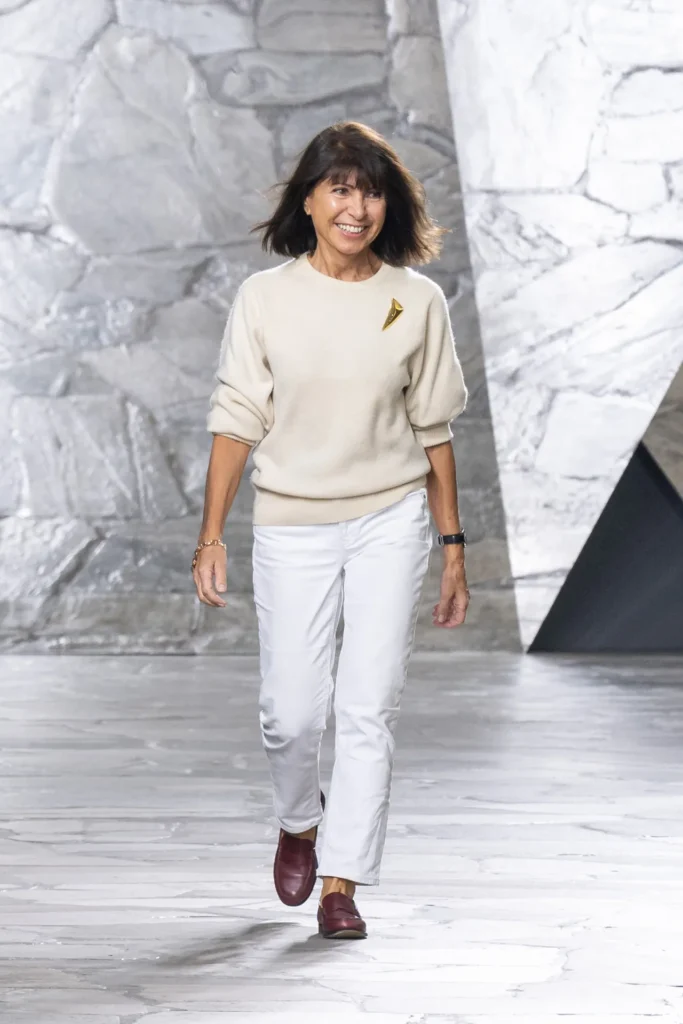 Véronique Nichanian on the collection "It's about long lines, long legs, men striding forward. This man knows where he's going and he feels optimistic."
"I remember a jacket from my father that was extremely stiff. It was pretty, but it felt like wearing a breastplate. Now, we make soft jackets that can be rolled in suitcases."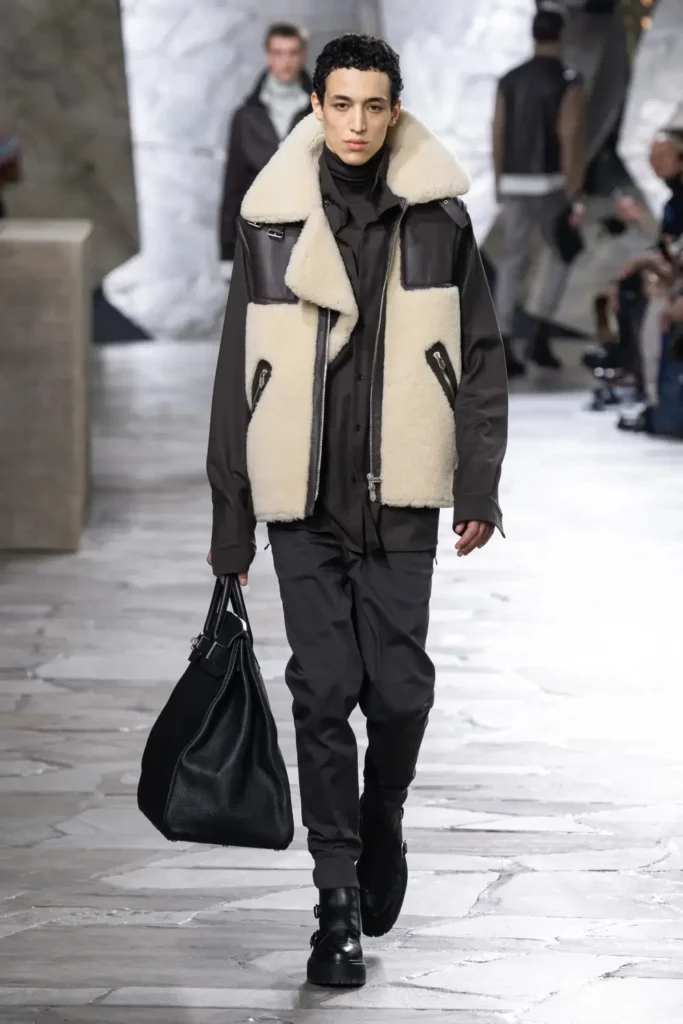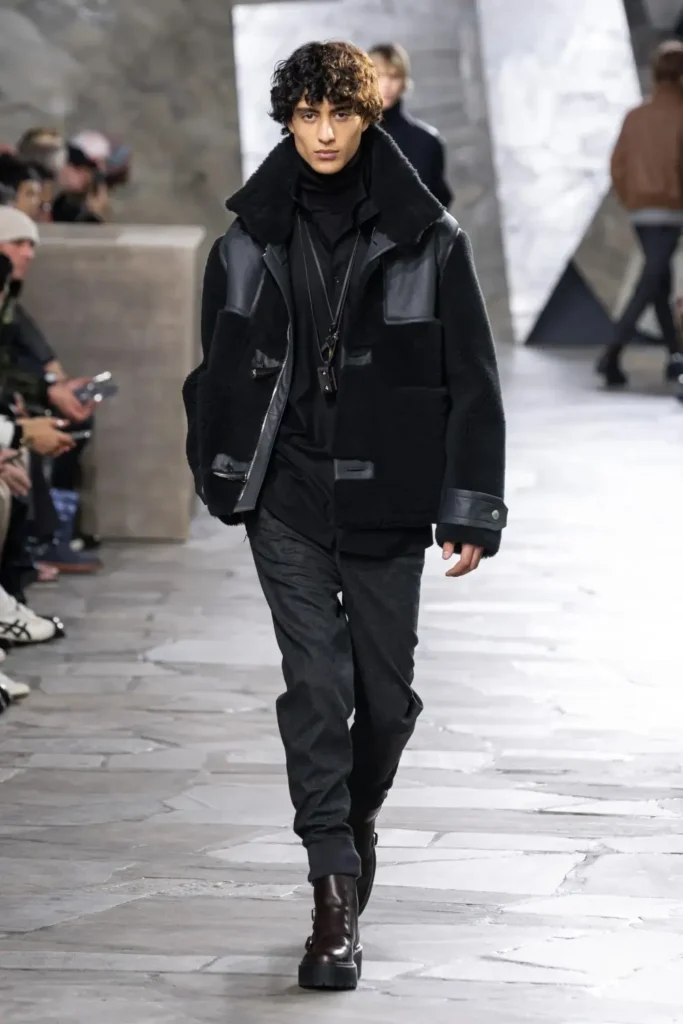 A luxurious, yet playful approach characterizes the AW 2023 collection, with the creative director Véronique Nichanian featured a range of leather garment in black calfskin, including a blouson jacket and trousers set, as well as several pieces crafted from lamb shearling.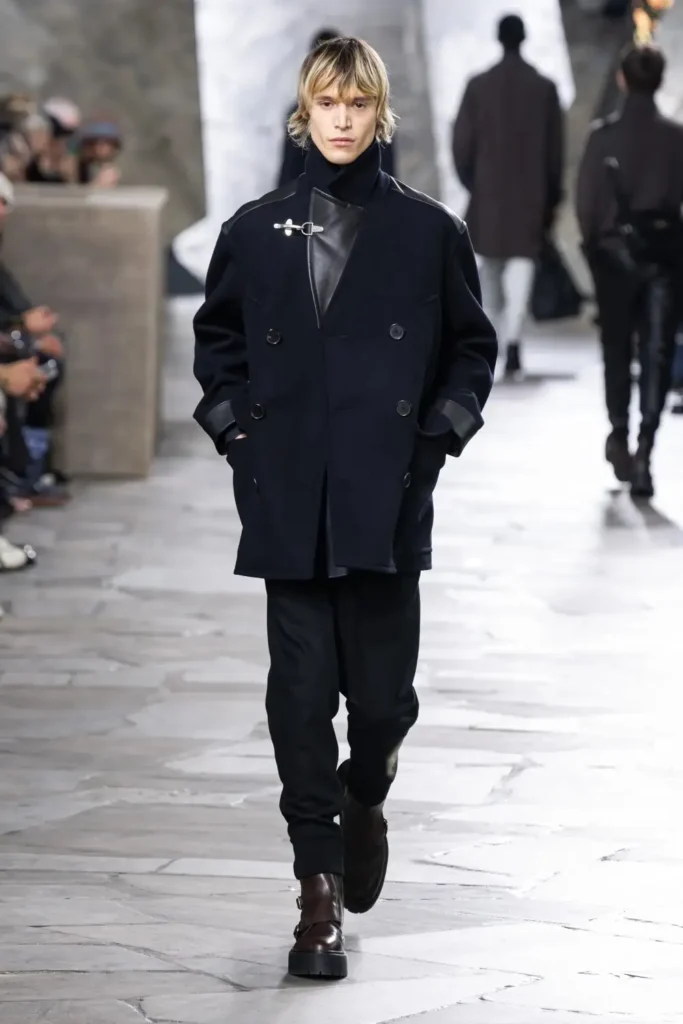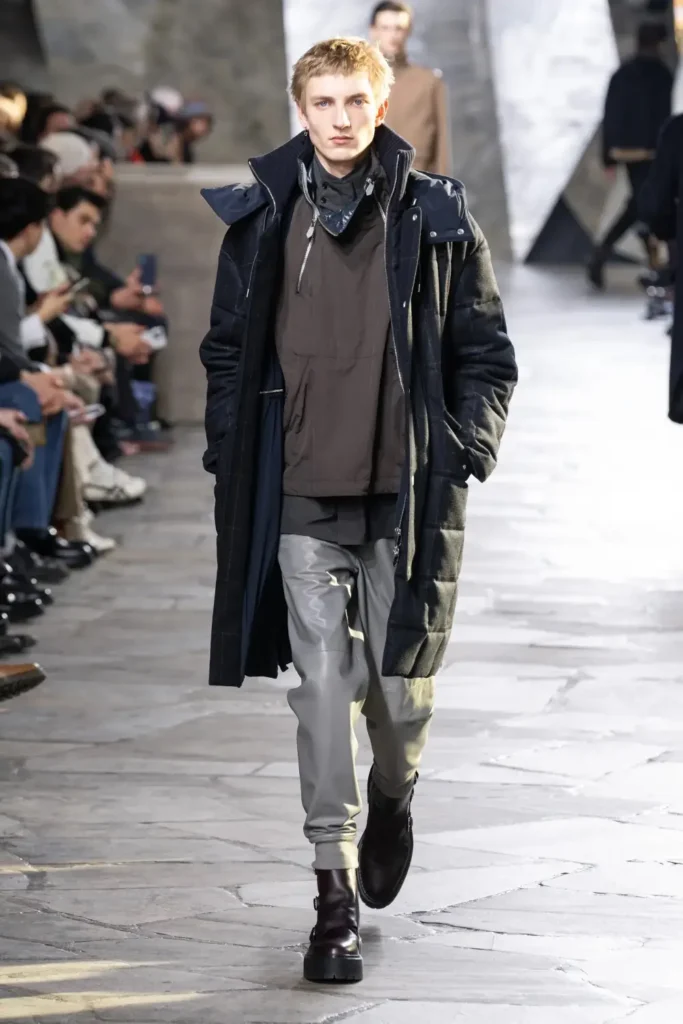 A touch of surprise was added to the AW 23 collection with the introduction of details like the grey leather overcoat with a fireman's jacket fastening, and navy pea coat with calfskin patches, with each piece was crafted with a focus on style and functionality.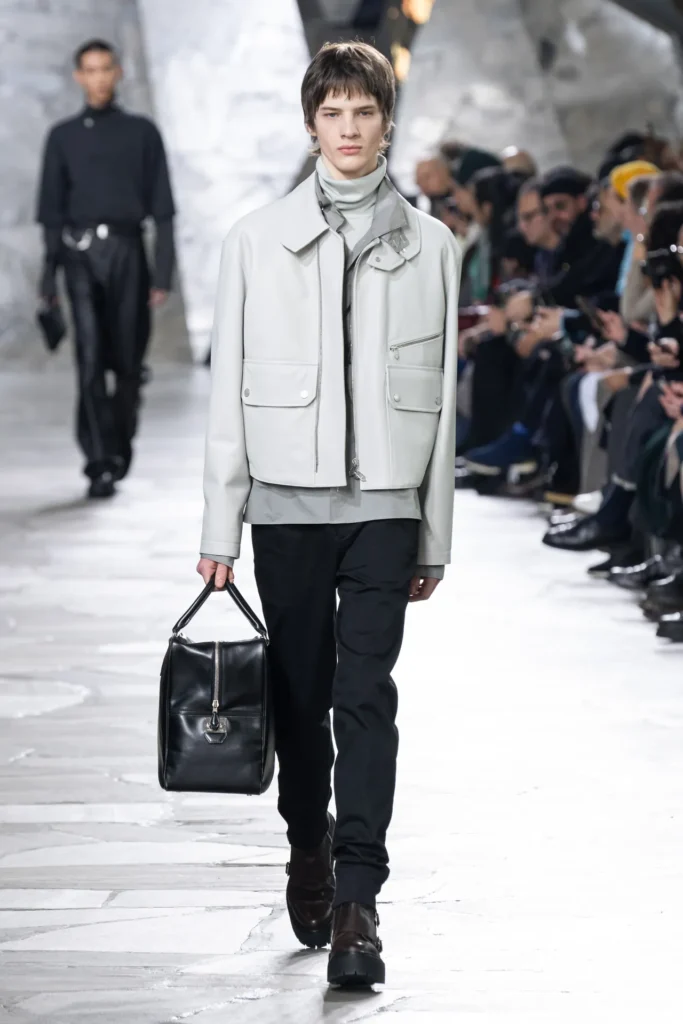 In the latest collection, Hermès has taken a new approach to its AW 2023 line, with the introduction of a number of exciting new styles and innovative development, carefully chosen to give you a look that is so uniquely and audaciously yours.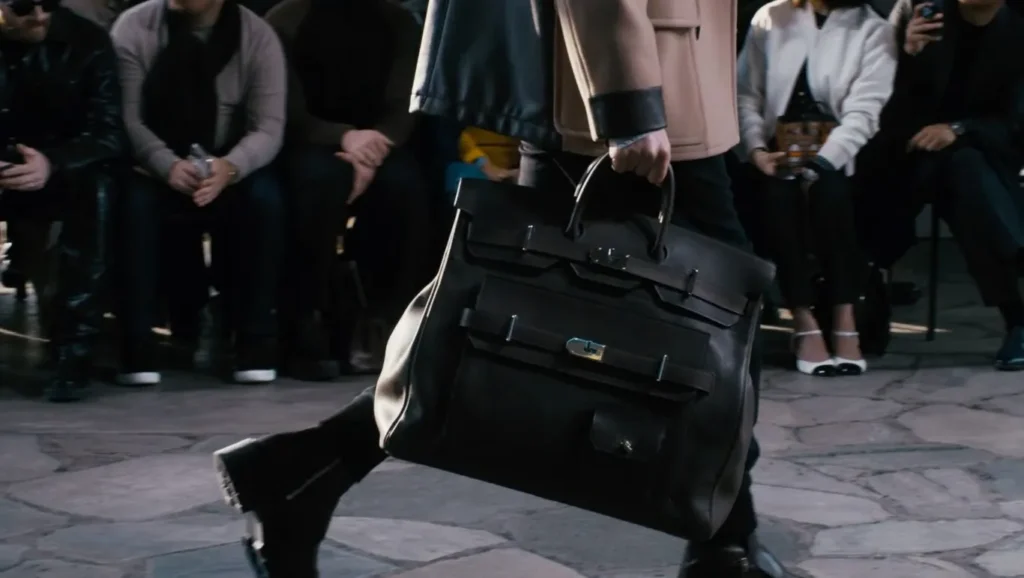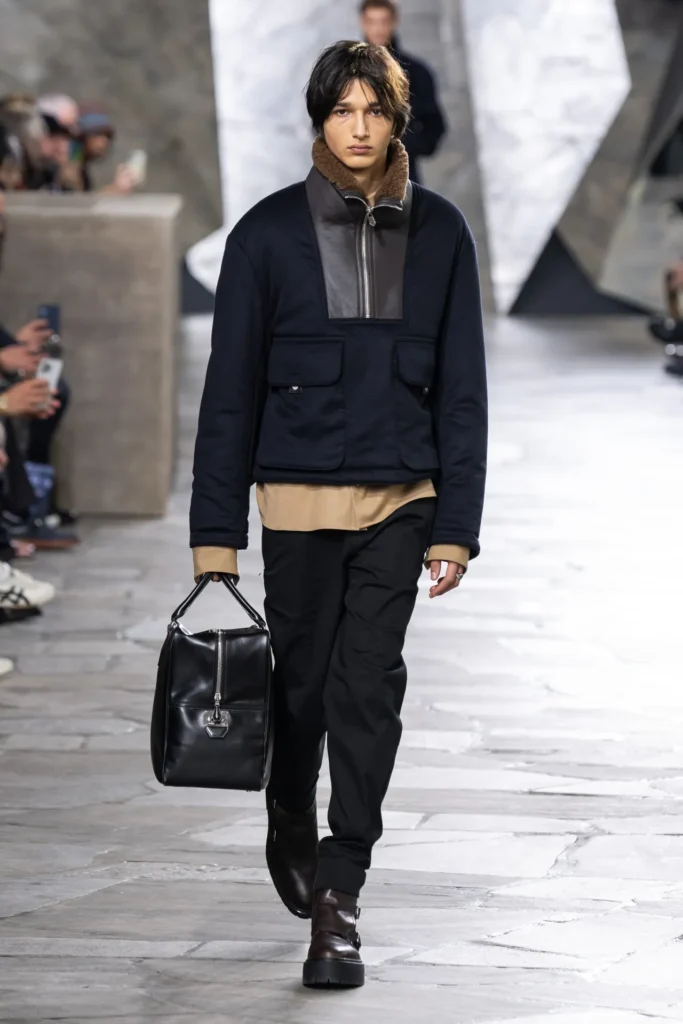 The iconic Hermès show brought the richness of the French fashion house's signature styles to life. Models walked the runway in triple monk strap boots or sneakers and carried a variety of Hermès' signature bags in varying sizes, including the HAC (Haut à courroies) bags made from Barénia Faubourg calfskin, crocodile, Fjord cowhide and Togo calfskin. The collection was also packed with bling like earrings and chains in white gold and diamond named 'Chaos Fancy' as well as leather necklaces with shiny metal dice.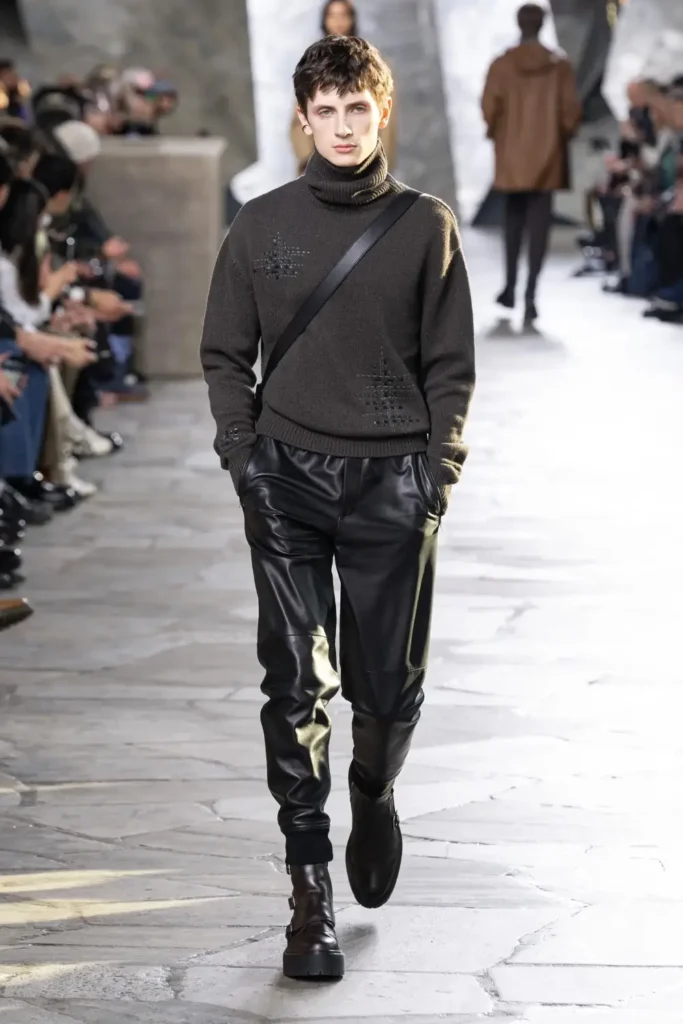 The Foulard Knit Collection featured a range of black pieces that could easily dress up or down for evening wear. The collection's silhouette and line kept shifting throughout, from bulky to slim, rigid to soft, and smooth to textured.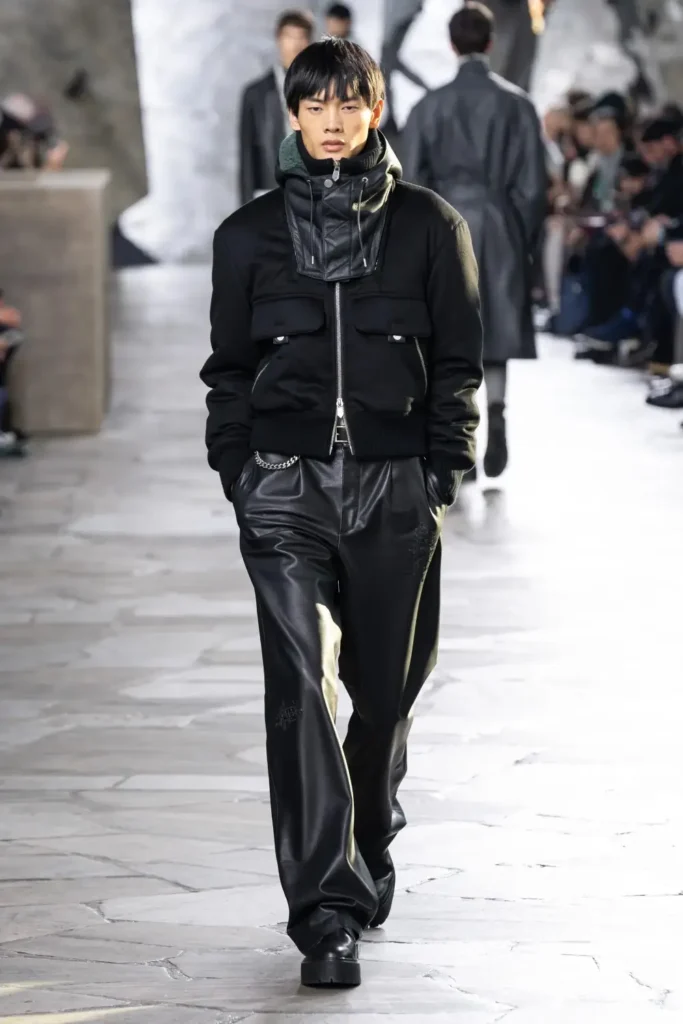 The black edgy collection, with its luxe fabrics and playful silhouettes, featured a mix of fitted knits, foulards and lambskins, featuring both refined eveningwear and sports jackets, a modern update on style.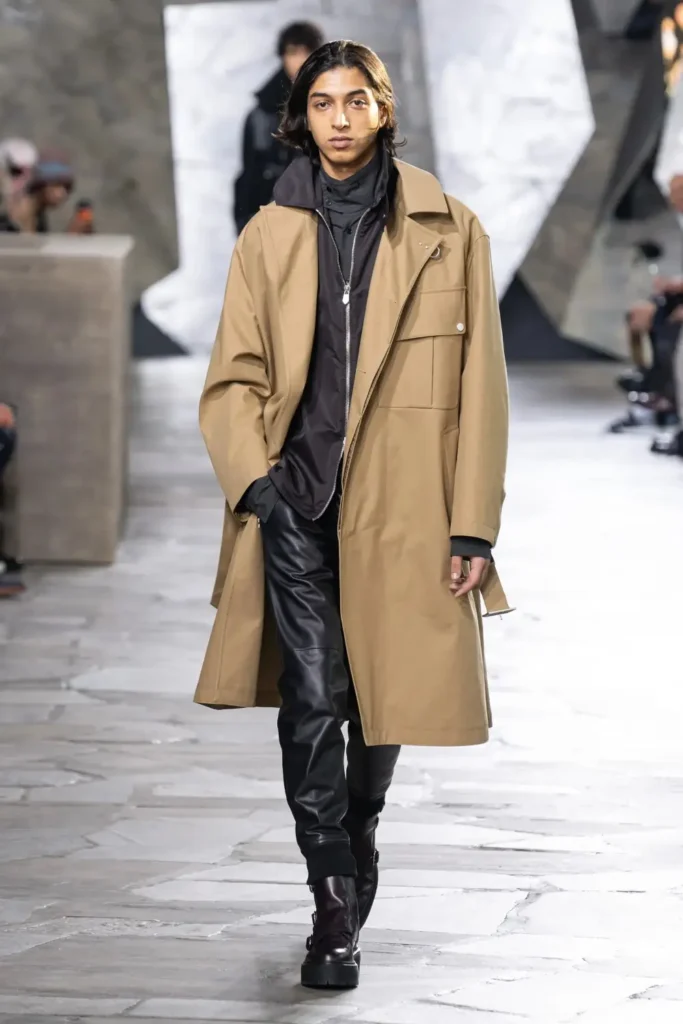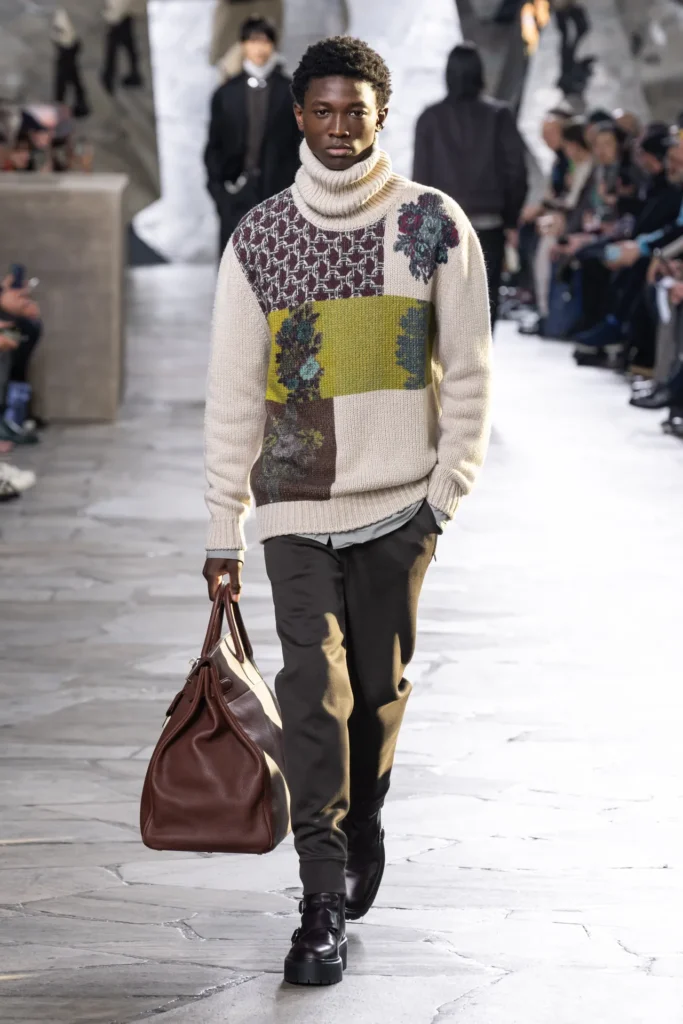 Autumn/Winter is a season of changing colors and moods. Indeed, colors for this year's Autumn/Winter collection are noticeably more muted, with a sizeable proportion of its looks dedicated to hues of camel, walnut, taupe, ash and fog.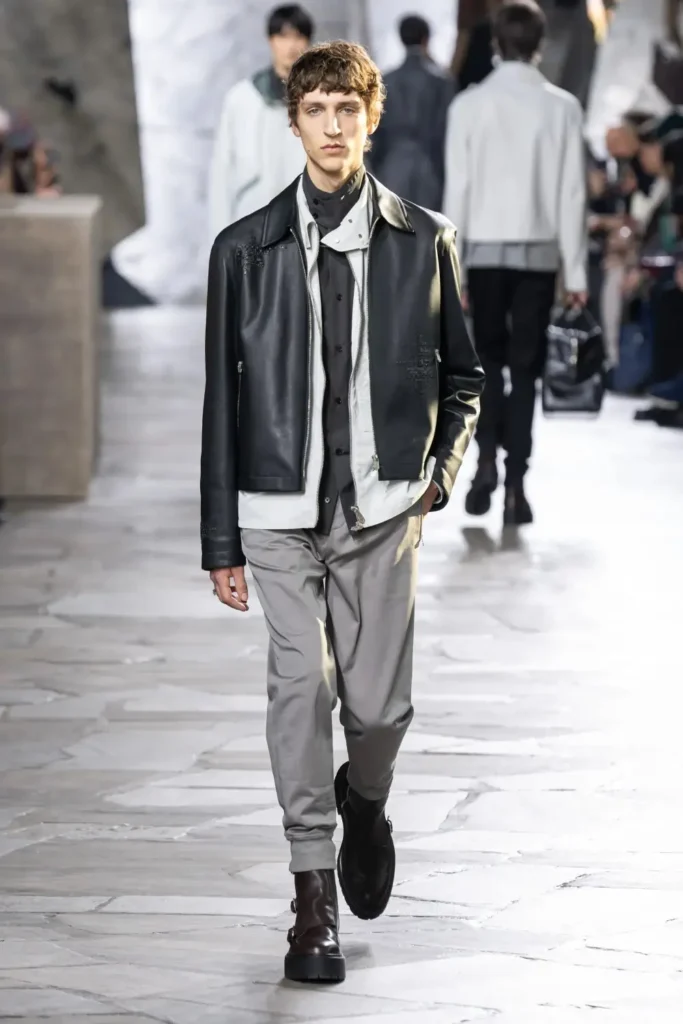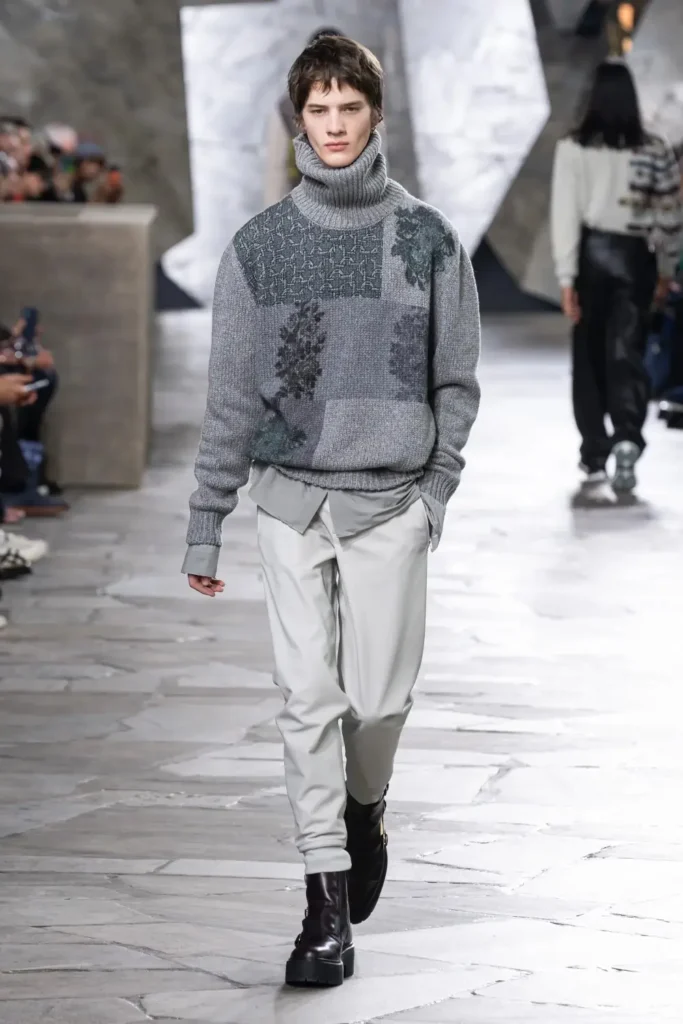 Dressed up or casual, a flash of the label's elegant silk scarf in a creamy tone tied as a cravat enters the fray, as does a selection of relaxed cashmere knitwear that functioned as a nice break from the masculine tailoring that characterized much of its suit jackets and long flowing trousers worn with turtleneck pullovers piled high.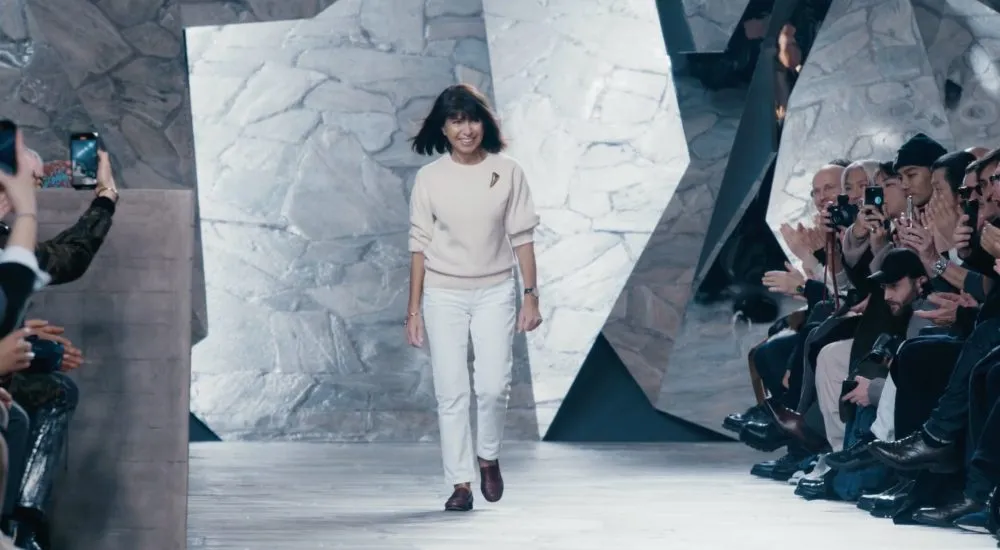 'An attention to the sensuality of the clothes,' said Hermes house on the A/W 2023 offering,