IAIAD'S THRILLING FASHION SHOWS WITH THE MASTER DESIGNERS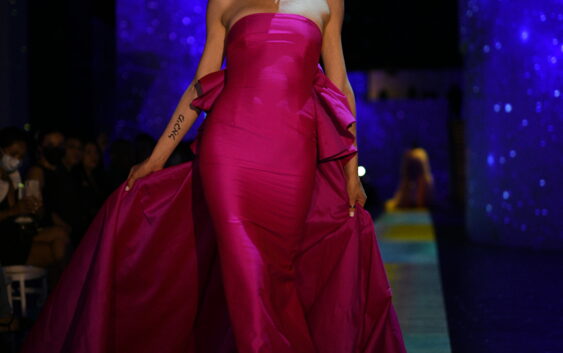 The region's most recognized and respectable couture designers, Ezra Santos, Atelier Zuhra and Amato Couture along with retail giant Splash Fashions showcased their Summer 2022 collections at the IAIAD's first edition, a one day experience immersive fashion shows at the Dubai Mall's mesmerizing Infinity Des Lumieres, the Region's Largest Immersive Digital Art Centre. IAIAD's vision is of bringing the region's creative talents together. It's All In A Day "IAIAD" fashion show was powered by BOREDPUMA.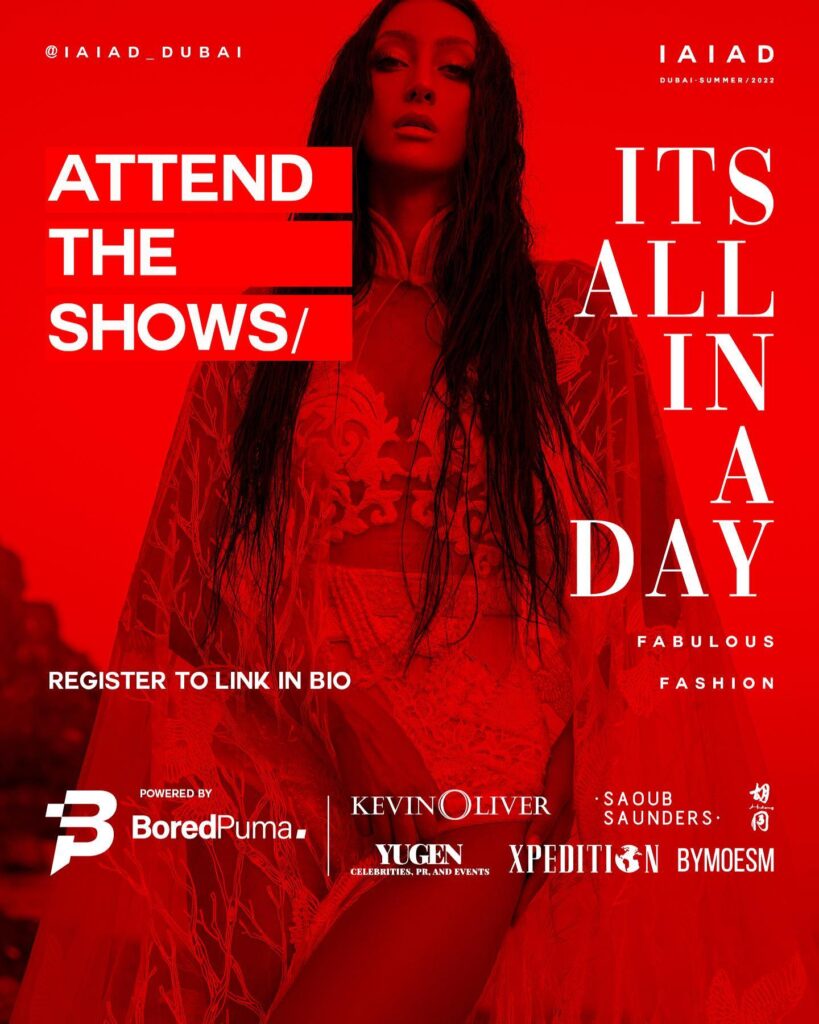 "Each show will be presented as a spectacular, one-of-a-kind experience. With a future-oriented and futuristic digital art display as our setting, it is set to take fashion to a whole different level." says Kevin Oliver, founder and creative director of IAIAD. "In a City of the Future like Dubai, the only way to move forward is through innovation," he added.
Josh Yugen further commented: "The fashion industry in Dubai is very distinct and has a lot of character. With a true melting pot of international talent, it is increasingly setting international trends and quickly becoming the new fashion hotspot."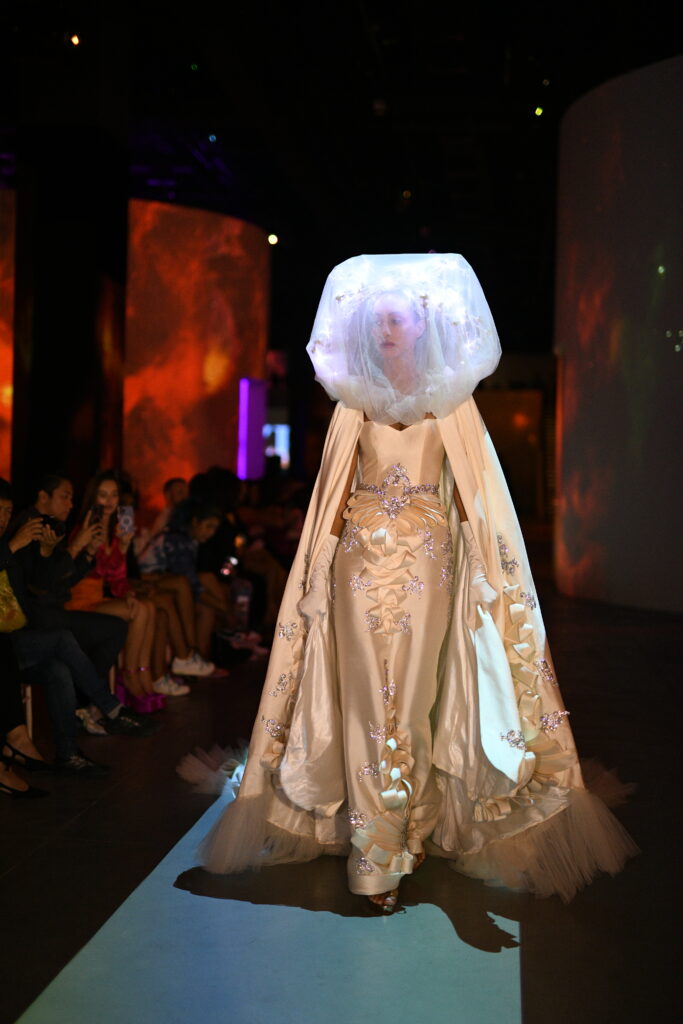 EZRA COUTURE
Ezra showcased his latest collection titled Nazomi, meaning hope, wish in Japanese, inspired by the reflections of the past events with positive hopes, strong thoughts and aspirations for the future.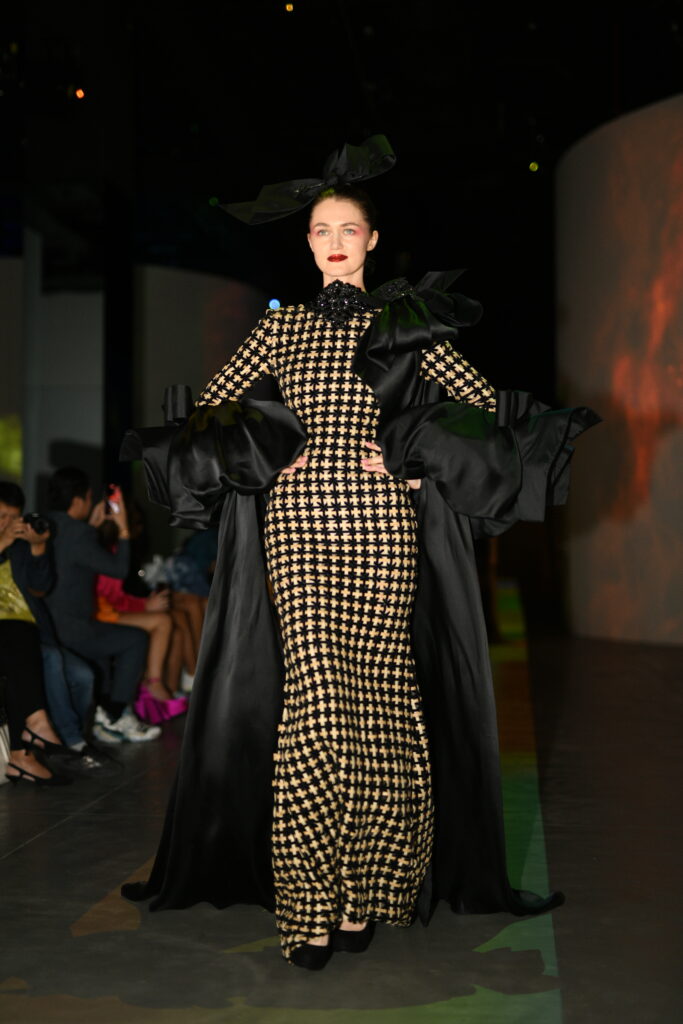 The scintillating Nazomi royal collection, the well-structured gowns and dresses, comprised of romantic and mystic hues from gothic black, rustic silver, dusty brown, layered fabrics of satin, tulle, embroidered sharp silhouettes, and embellished gold motifs. The attire worn by the show stopper, connoted opulent meticulous craftsmanship with artistic design, enchanted the guests.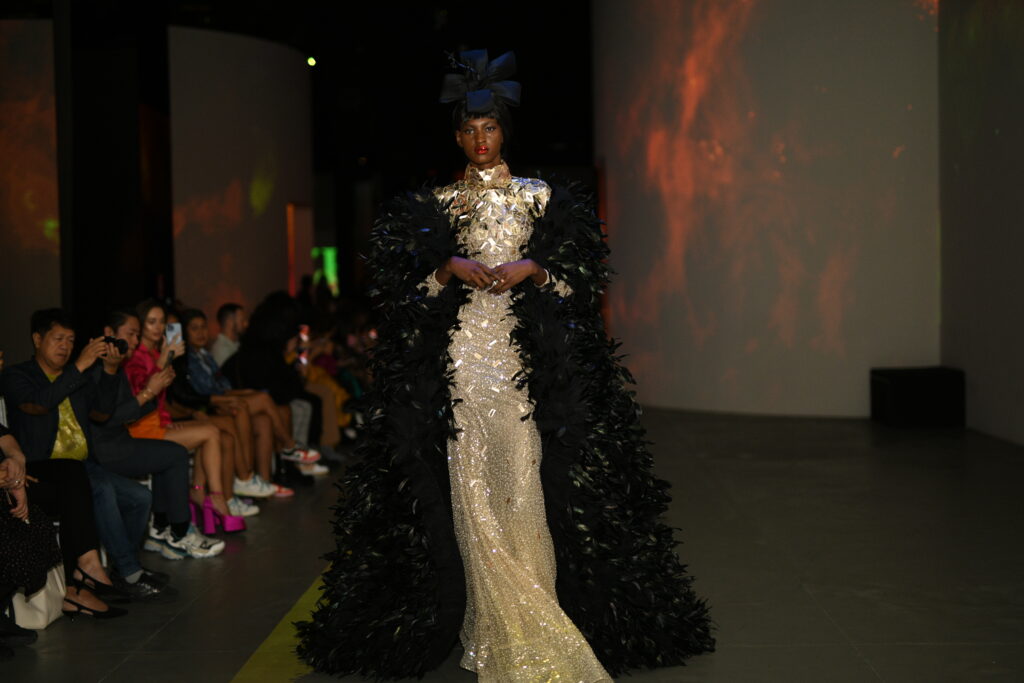 With more than two decades in the fashion industry, Ezra Santos is a true fashion couturier and considered one of the most influential figures in the Middle East fashion industry, a fashion stalwart.
His modern classic design sensibility with a twist has over the years, won him the patronage and undying loyalty of impressive lists of clientele that includes members of Arab and European royalties and equally discerning women of repute and opulence.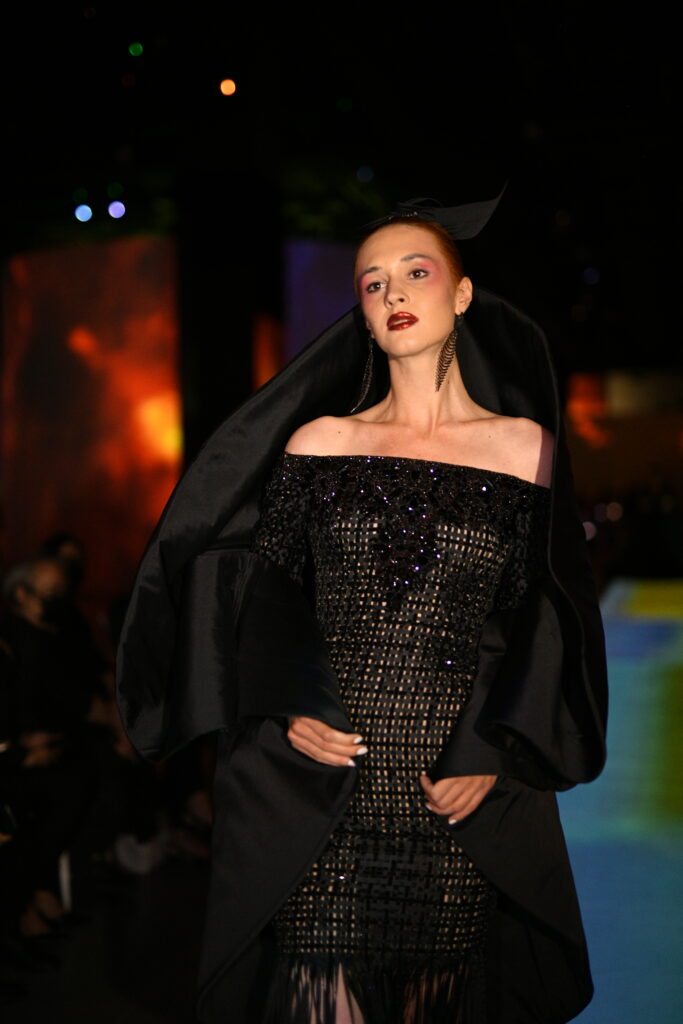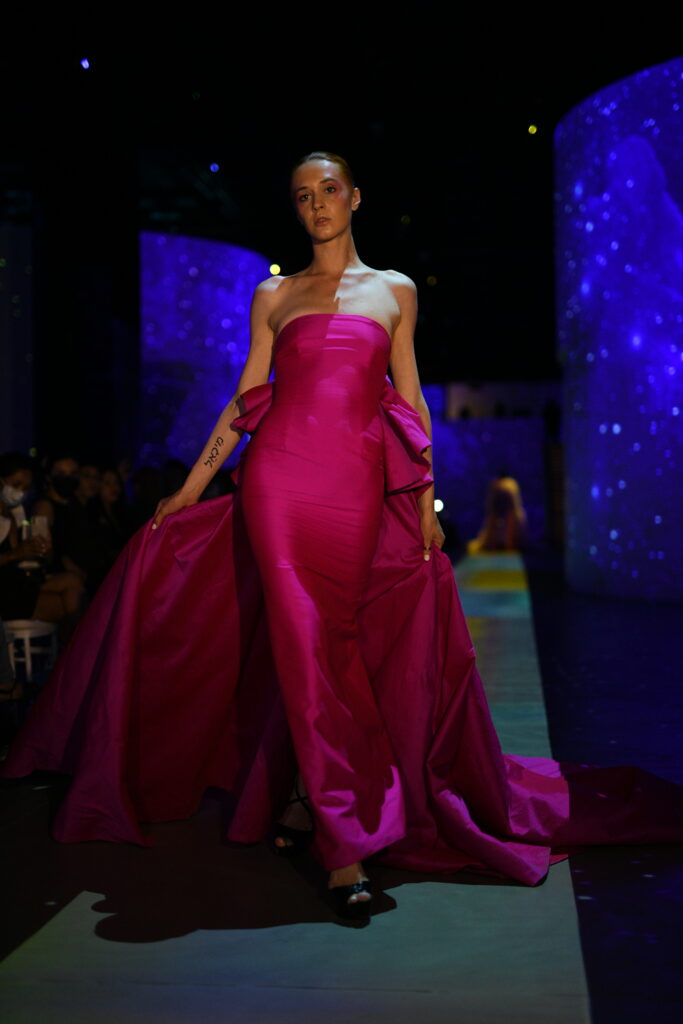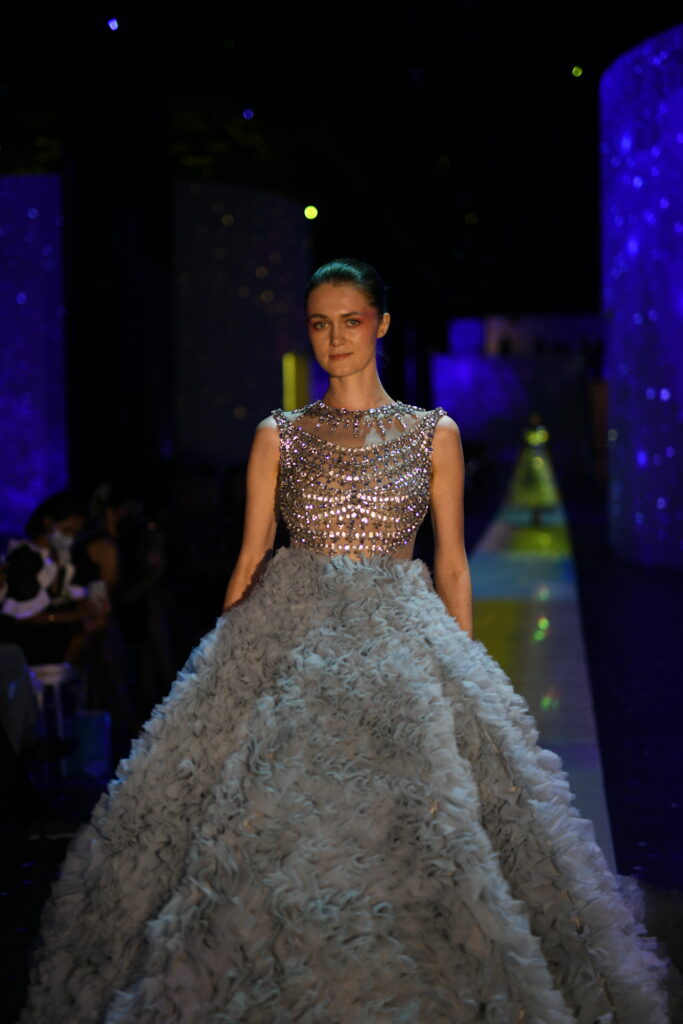 ATELIER ZUHRA's Thread of Life collection emblazoned the ramp, as the models sashayed, stunned the guests with her signature gowns, glittering and shimmering, meticulously embellished and intricately crafted applications of acrylics, gorgeous stunning colors empowering women celebrities, women of influence gracing the international red carpets and inspiring them to break the glass ceiling.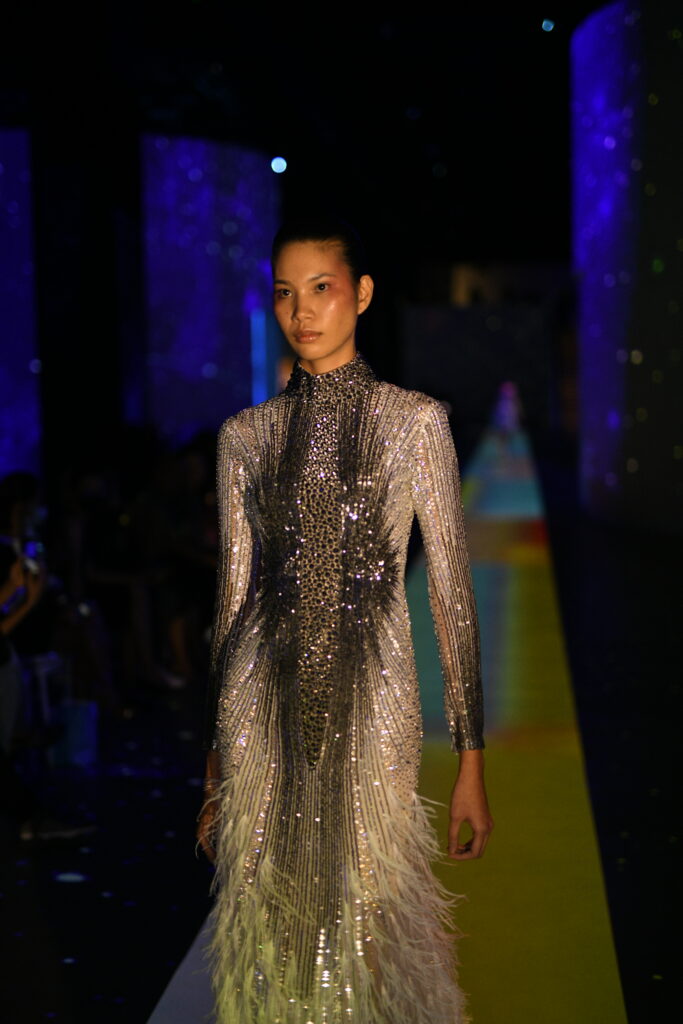 Her eponymous label stands for feminism, empowerment and progressive designs, which are manifested onto her Thread of Life collection, a realm of fascination.
The Thread of Life collection showcased the idea of a voyage of discovery – a story told through the details of cut and construction, a narrative embedded in cloth. Each masterpiece, is magical and evocative, as the anonymity of a lining begins to take centre stage, very irradiant couture collection.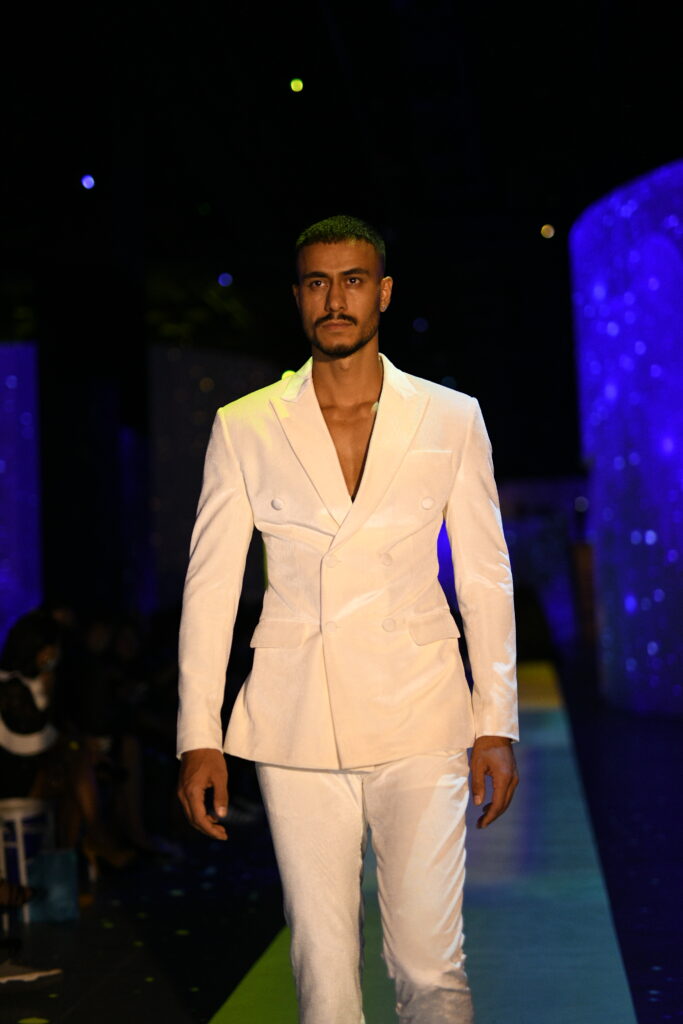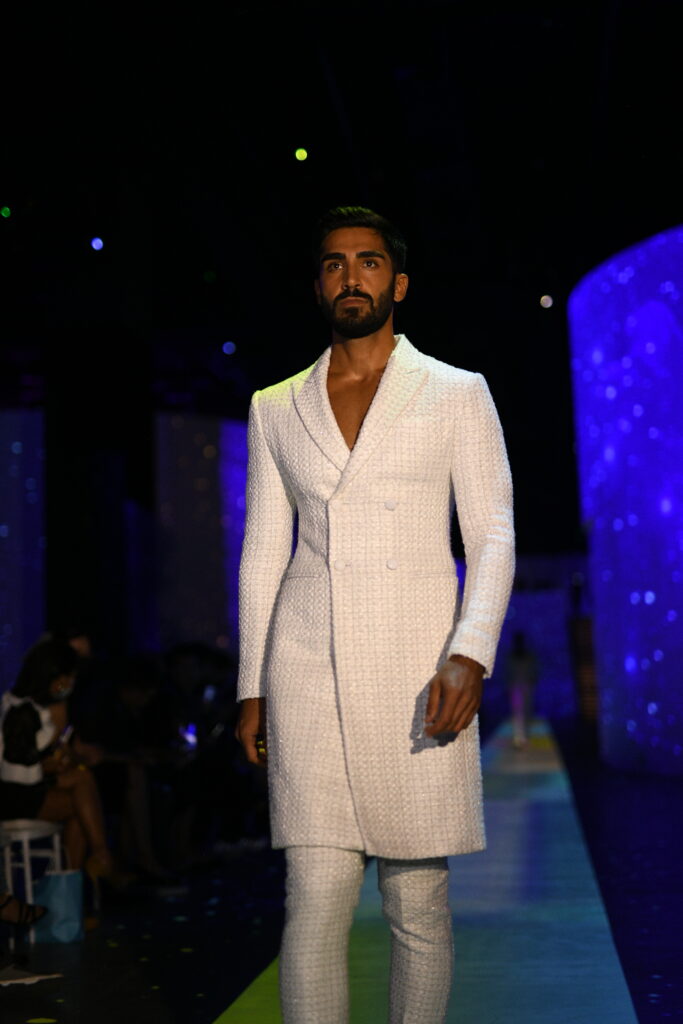 Atelier Zuhra's has dressed well known Hollywood celebs/stars, socialites and reputed personalities like Christina Aguilera. Nicole scherzinger. Kareena Kapoor. Nora Fatehi, Buthaina Alraisi. Mahira Abdulaziz. Alia Bhatt. Roselyn Sanchez. Paris Hilton. Amanda Holden.
Rayan Al Sulaimani's fashion house, is one of the Top 40 Women behind Middle Eastern brands listed by Forbes Middle East. Atelier Zuhra is a brand built with legacy that is firmly rooted in its heritage, craftsmanship and bespoke creations.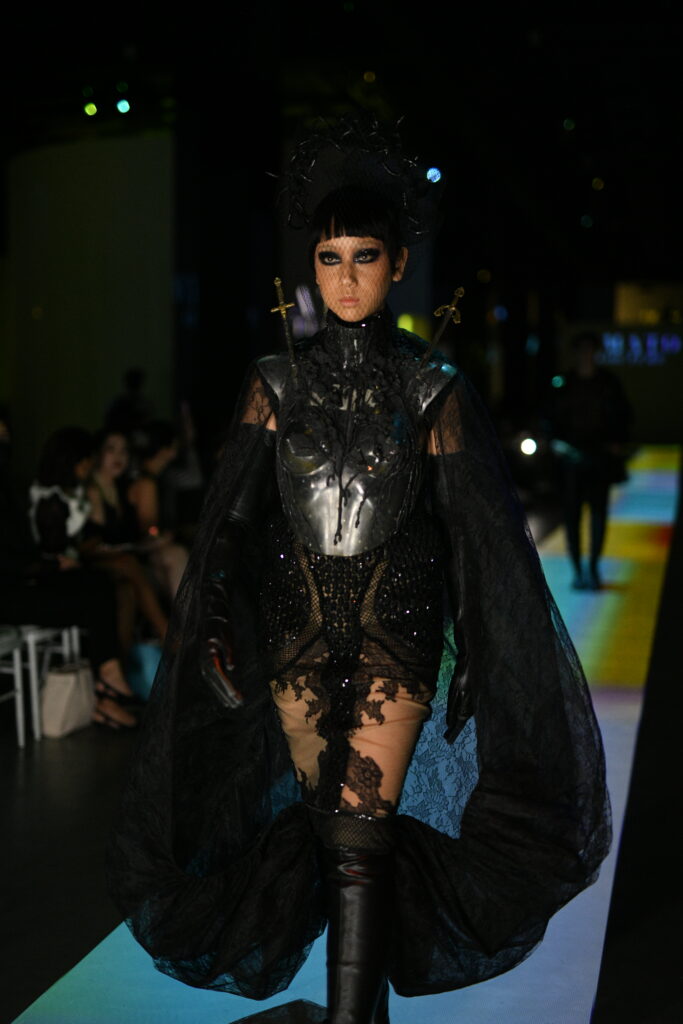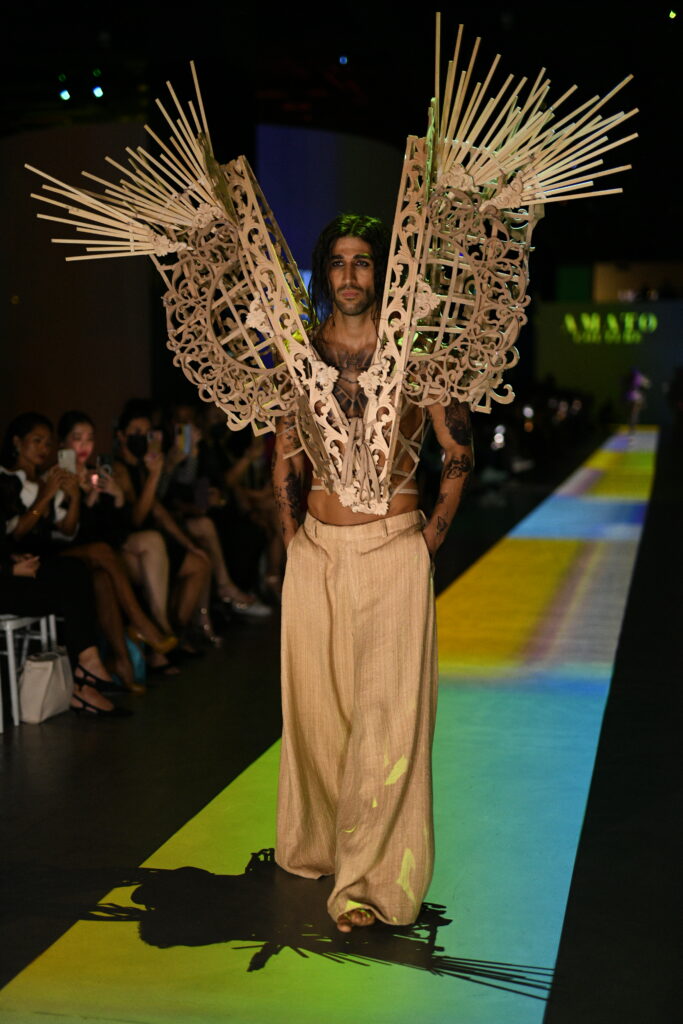 Amato's collection totally arrested the guests with the special collection, bold, dramatic and very emotional collection, featured his first-ever Male Muse Sajad Pourhasan. The collection is inspired by his spirituality and inner sanctum – a journey between balancing good and evil, confronting all fears and facing an uncertain world.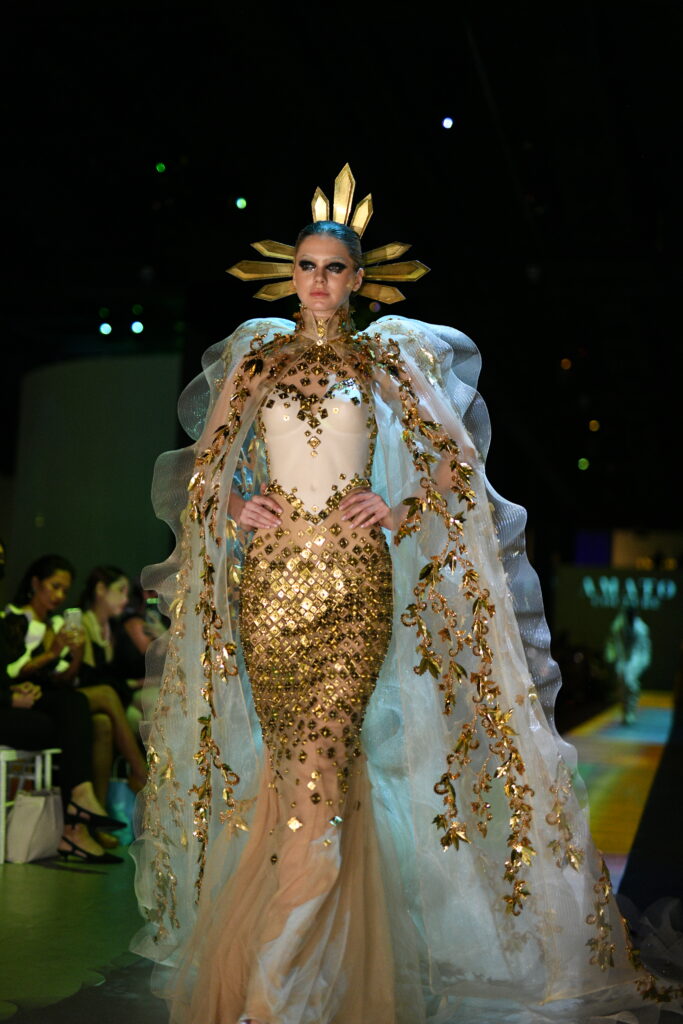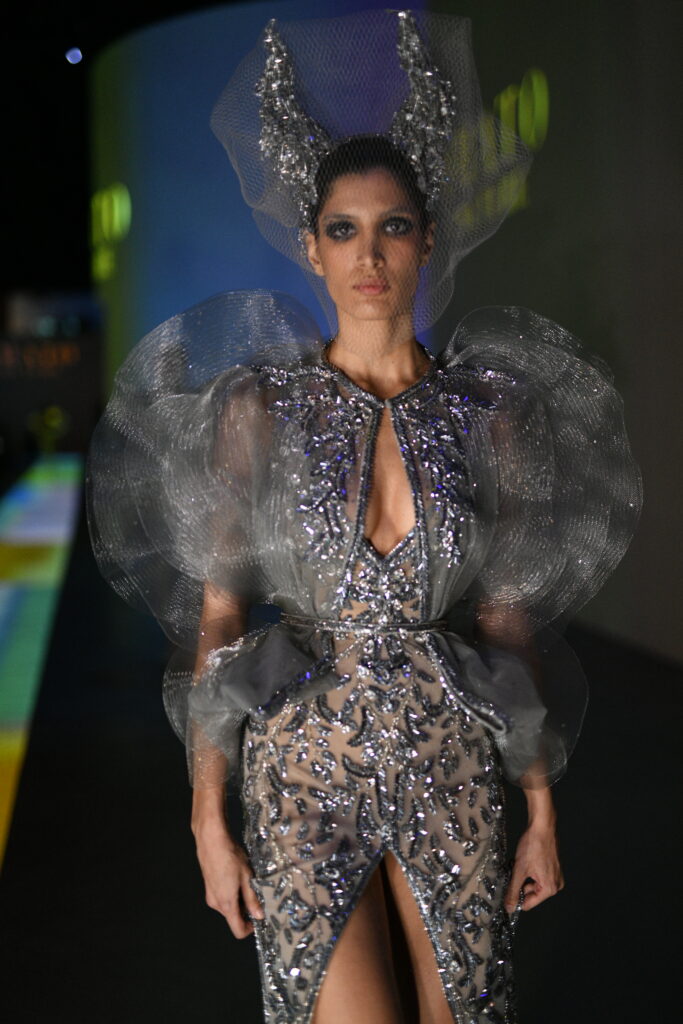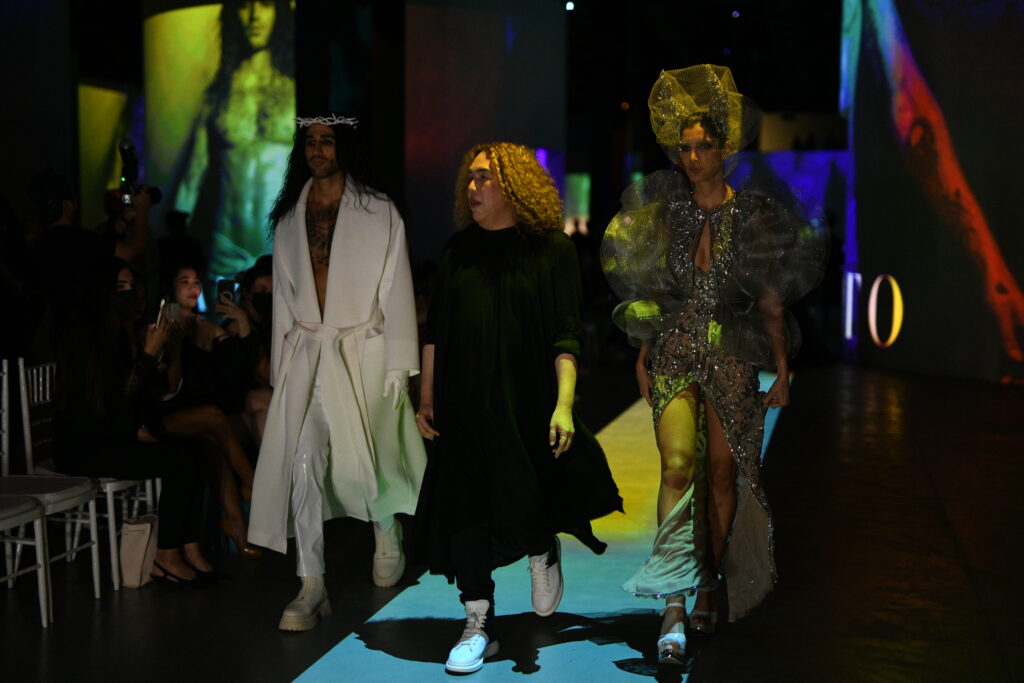 Amato, which means 'beloved' in Italian, is the brainchild of the multi-awarded creative designer Furne One, who fearlessly shows exquisite out-of-the-box, unconventional yet outstandingly chic collections. A definite trend disruptor, he uses his fabric as a canvas for creating ensembles that are not only fashionable but artistic as well.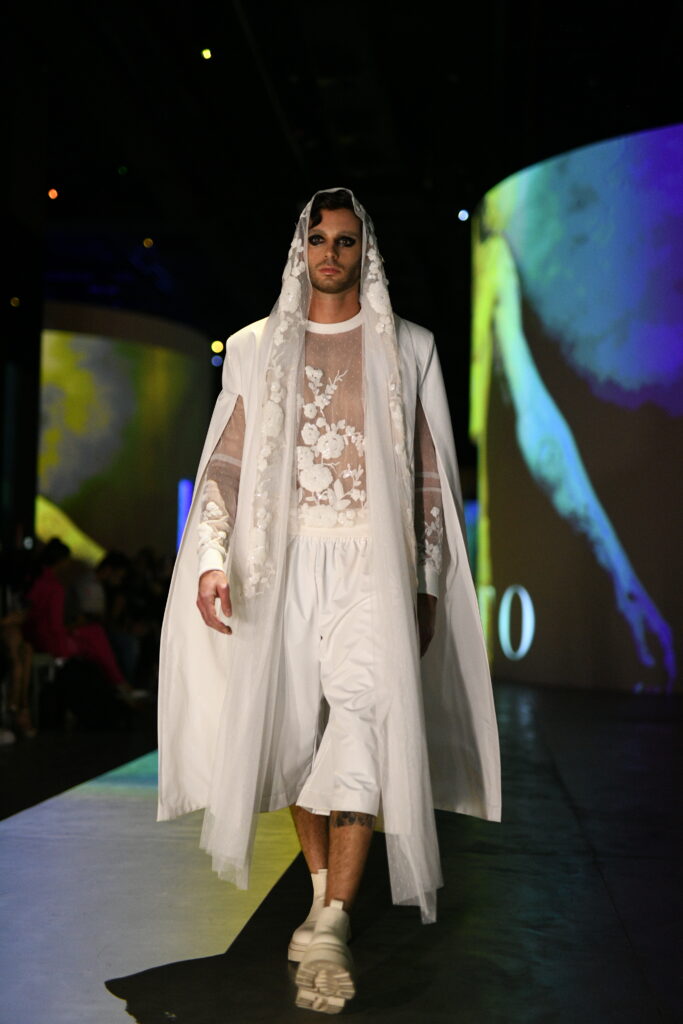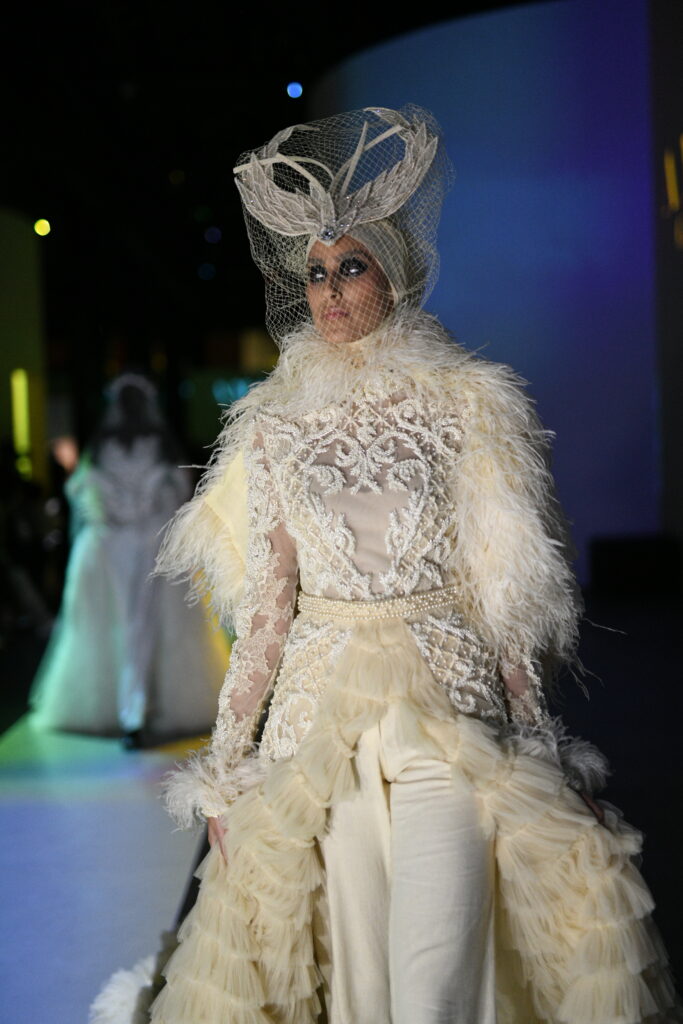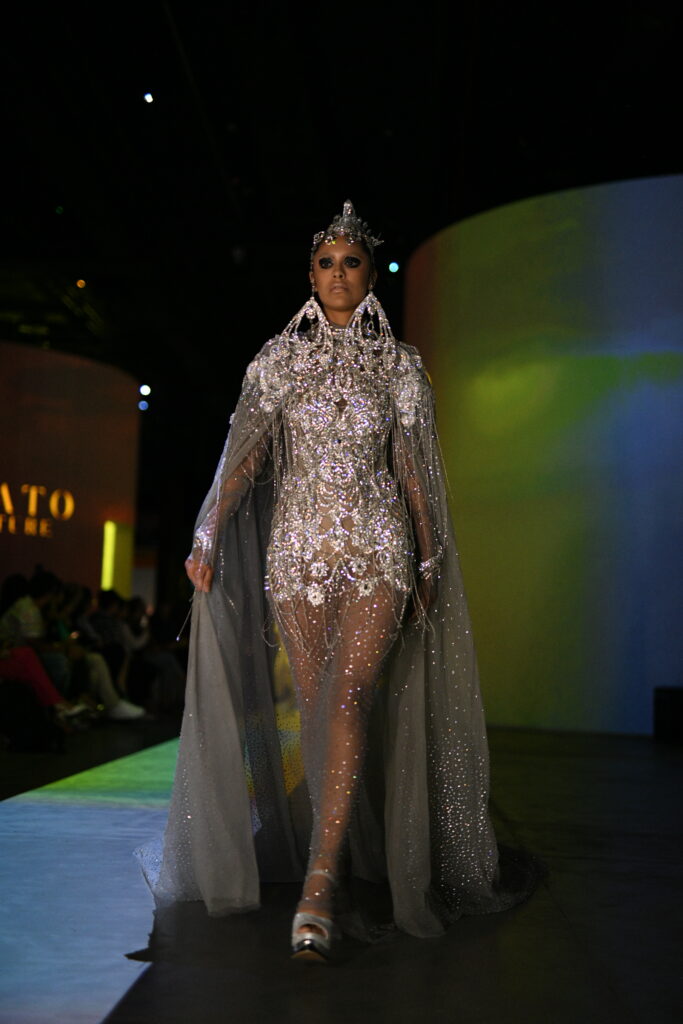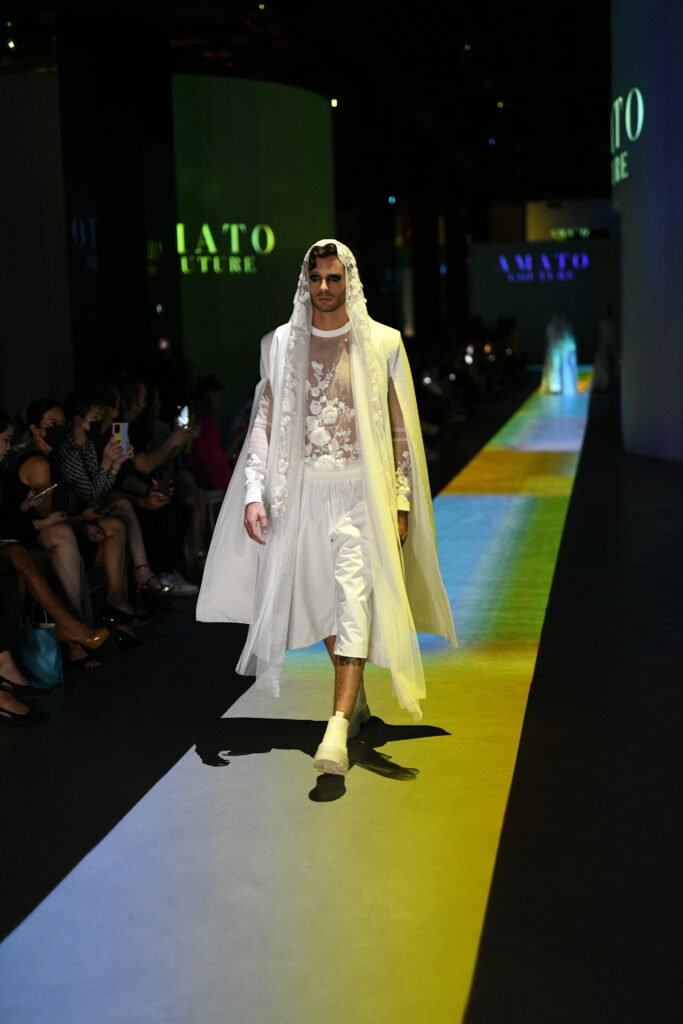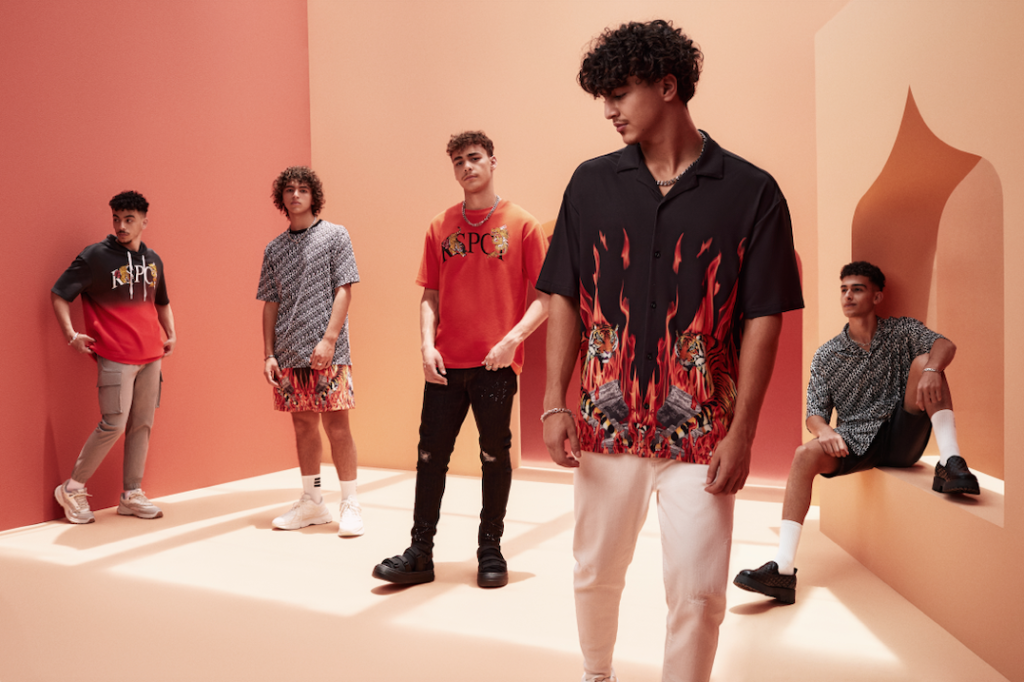 Splash fashions launched their Eid collection, an amalgamation of luxe colors, whimsical prints, cool and chic with intriguing textures, paying homage to the rich cultural diversity of the region. Playful paisley and ditzy abstracts along with fresh accents of aquamarine elevate the Women's collection with delicate details that shine with optimism and joy while the men's festive fits feature flaming oranges and tans anchoring audacious animal prints in editorial silhouettes.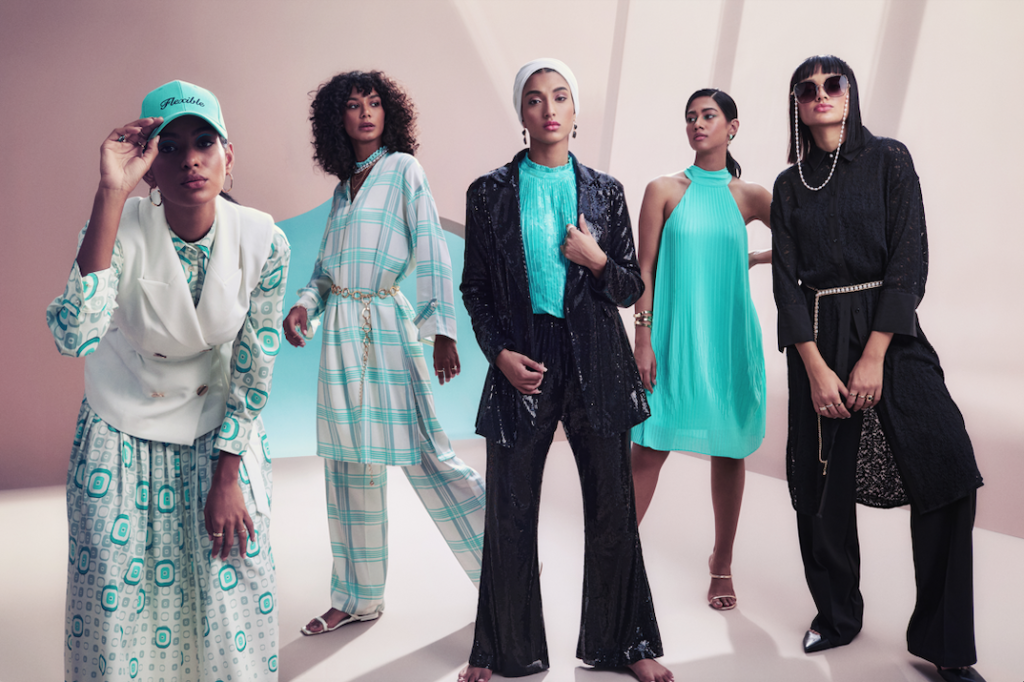 The Eid collection exudes magnetic energy and feral vivacity of the animal in intricate prints and details, inspired from the significance of 2022 being the 'Year of the Tiger', which is an inclusive, sustainable, and triumphant collection designed to match global sensibilities with modest flair, and as this Eid, Splash celebrates the desert and its glorious people through this enchanting sartorial tribute. Fiery orange, deep black, and rugged taupe tell the story of our land that has become the melting point of traditions and cultures. It palpates with the ferocity of the tiger.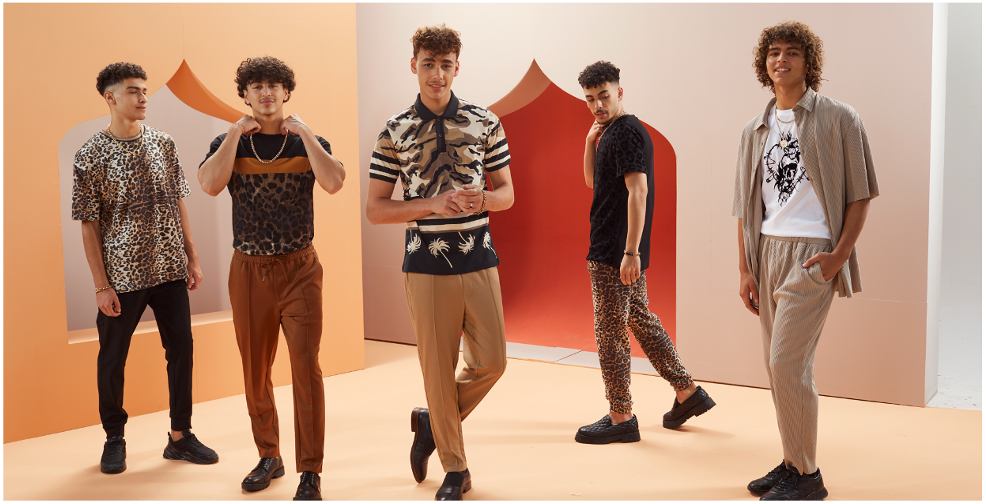 The feral wilderness of the forest has deeply inspired our Eid styles, for the jungle cats are a true representation of the creative eye that only nature could possess. With black striped shirts in a deep shade of golden, and t-shirts designed like spots on a glistering leopard skin – the collection tries to capture the regal poise and splendor of the creature in graphic details.
Relaxed tailoring of the key pieces also sees that the collection is not just about Eid, but also makes great additions to any alpha wardrobe. From music festivals to casual dinners to dreamy holidays – animal prints will let you roam the concrete jungles with dignified charm.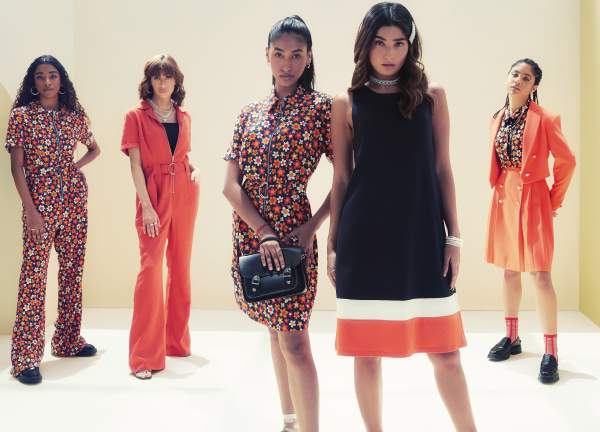 While intricate dresses festooned with extravagant embroidery have become the forced norm of festive dressing, for women this collection that cherishes the lessons learned from our days of choosing comfort and practicality over wasteful embellishment. Be it summer parties, dinners, or events where you want to keep it casual yet sophisticated, these flattering silhouettes come to your rescue. The soft swishing of ruffles with paneled see-through lace details, a sunny palette that bursts with optimism and whimsical patterns that glide—elegance is embodied in these work-friendly fits that hold the festive vibe like pockets full of sunshine.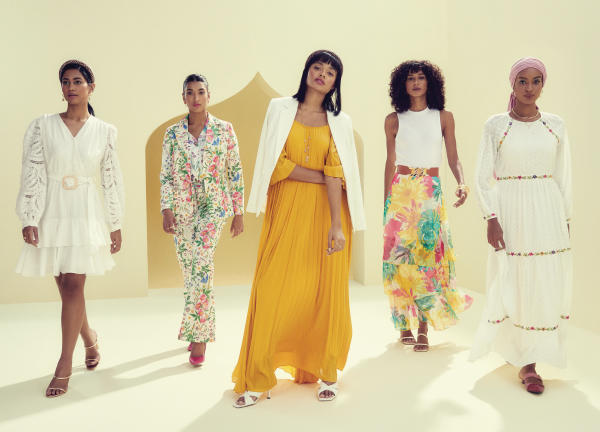 As the largest fashion retailer in the Middle East, Splash offers an extensive, ready-to-wear collection of popular clothing for men, women and teens. Splash believes in constantly being a trend-setter in the region with a commitment to sustainability.
GB & FVM GLOBAL MAGAZINE were delighted to be part of the IAIAD's 1st Edition and specially thank Leena Saoub Saunders – Creative Consultant to IAIAD, Kevin Oliver- founder and creative director of IAIAD, YUGEN PR – Exclusive PR agency and of course THE BORED PUMA.