VALENTINO ITALIAN KNIGHTS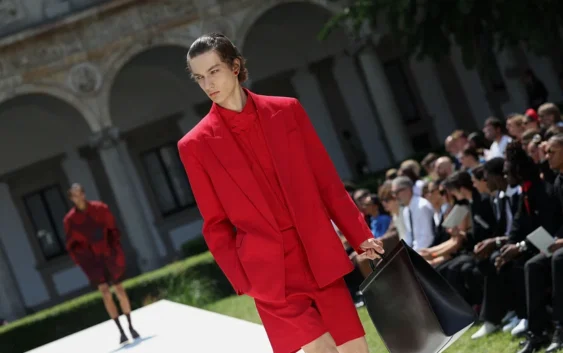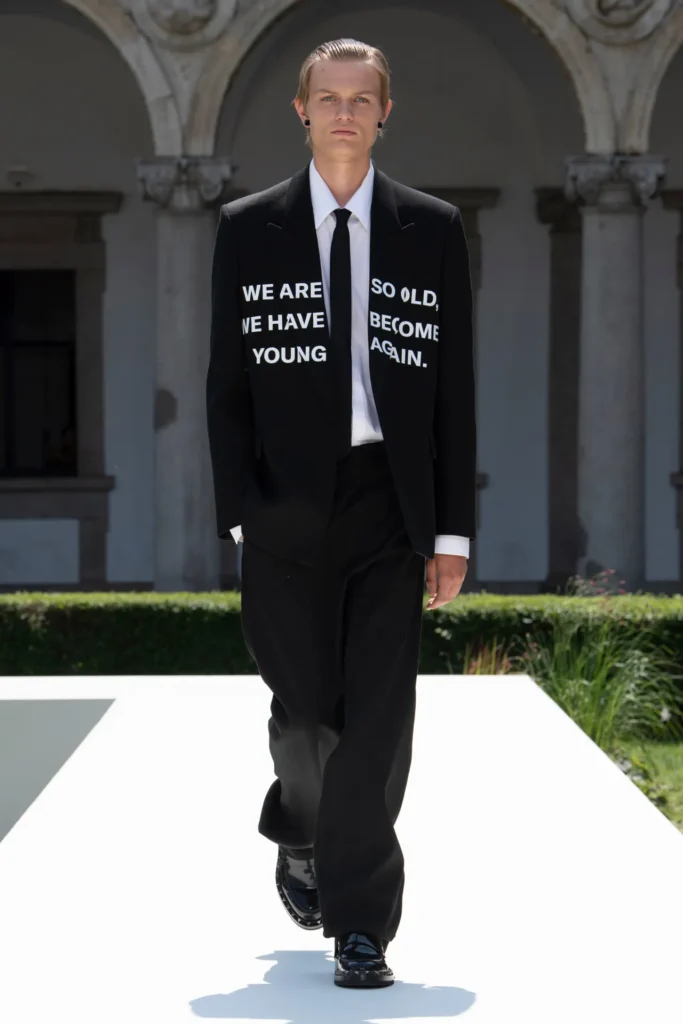 Valentino kicked off Milan Men's Fashion Week with his "The Narratives" men's collection, which was presented on a typical school day in the courtyard of La Statale (Milan's public university), a Renaissance-style building situated in a picturesque setting. The show was accompanied by a live performance from rap and indie artist d4vd, which was visible from the courtyard's loggia.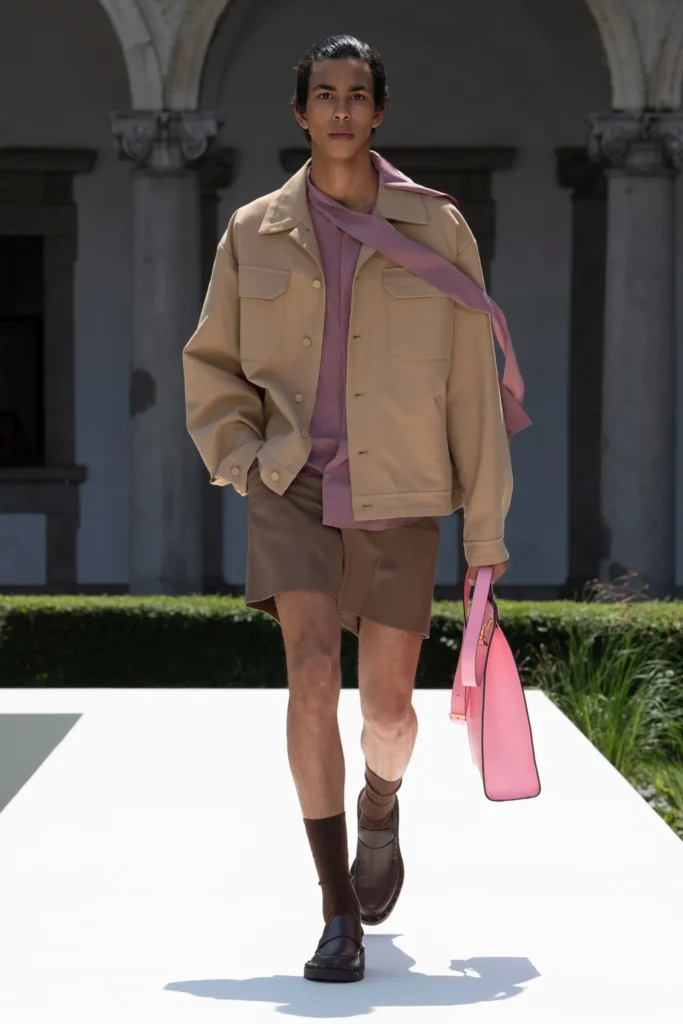 The theme of the show was centered around Piccioli's softening of traditional masculine conventions, subtly deconstructing them through a gentler approach. He focused on stylistic codes, such as the softening of the boxy blazer, the replacement of trousers with short skirts and skirts, the embroidery of flowers on the lapels, or the printing of blown-up flowers on light jackets and single-breasted shirts. The pictorial palette of Piccioli's designs, which featured a combination of mint green and raspberry, as well as hot pink and turquoise, in addition to black and white, emphasized a sense of personal growth and a sense of romantic liberation.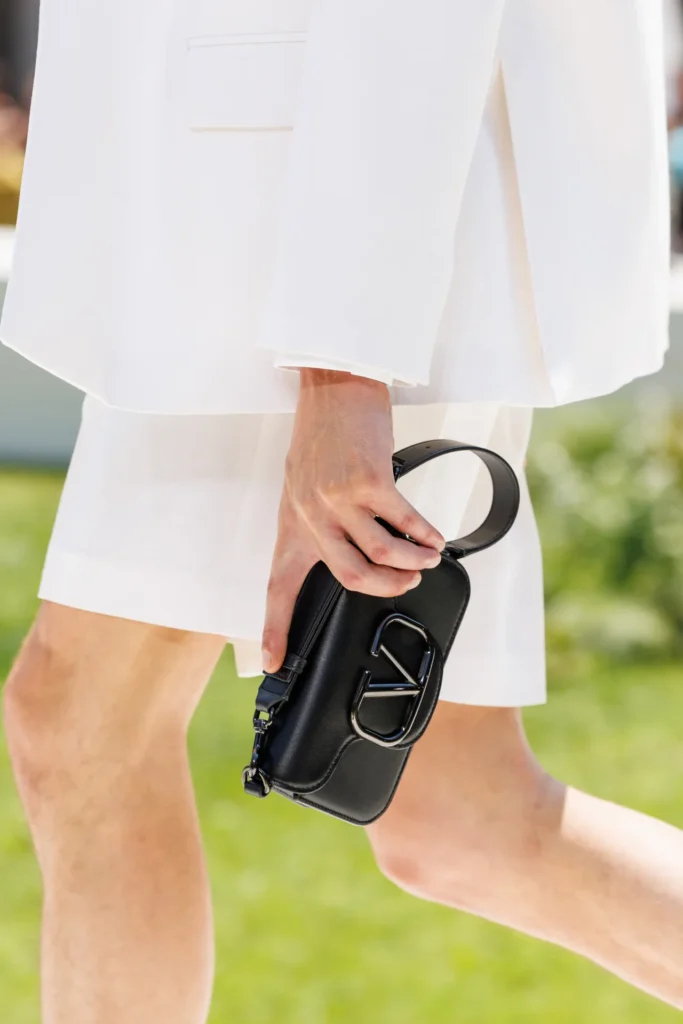 "A changed culture and a shifted society re-evaluates our notion of the masculine, and the garments that clothe it," the brand said.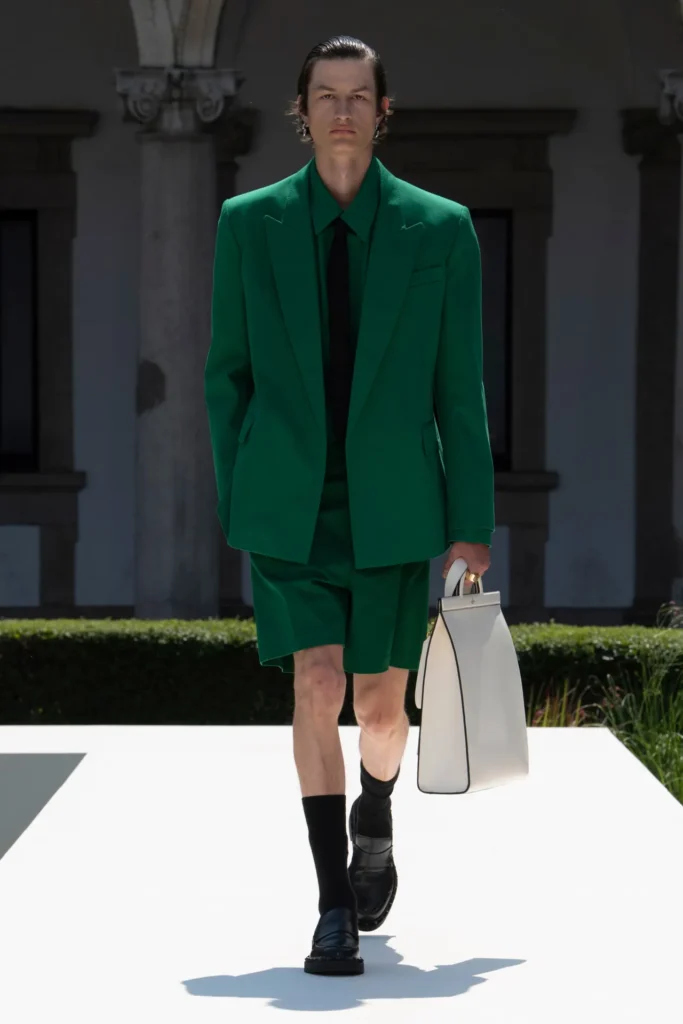 Pierpaolo Piccioli's decision to locate in the area was part of his search for a creative practice that conveys a message that is relevant and accessible to a younger generation, challenging the traditional hierarchies of the fashion industry and stimulating conversations to catalyze change. Today's collection was concerned with the representation and delineation of masculine identity through the fashion codes.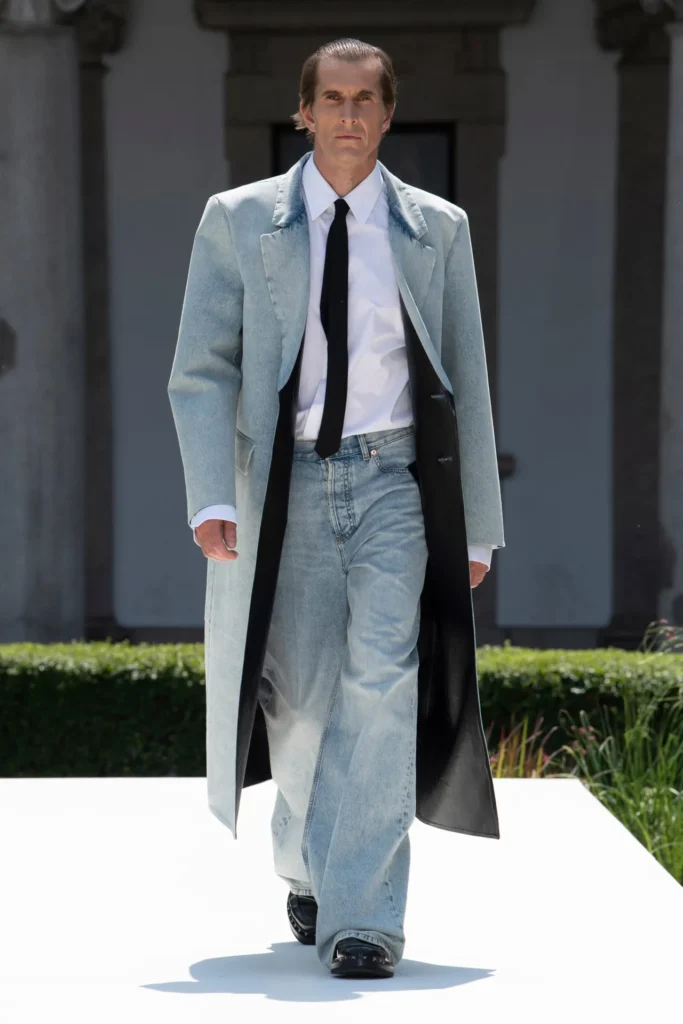 "The signifiers of power and success have so far defined the idea of masculinity," he said at a post-show press conference. "But I believe that true power and strength are about the freedom to show your own fragility and sensitivity."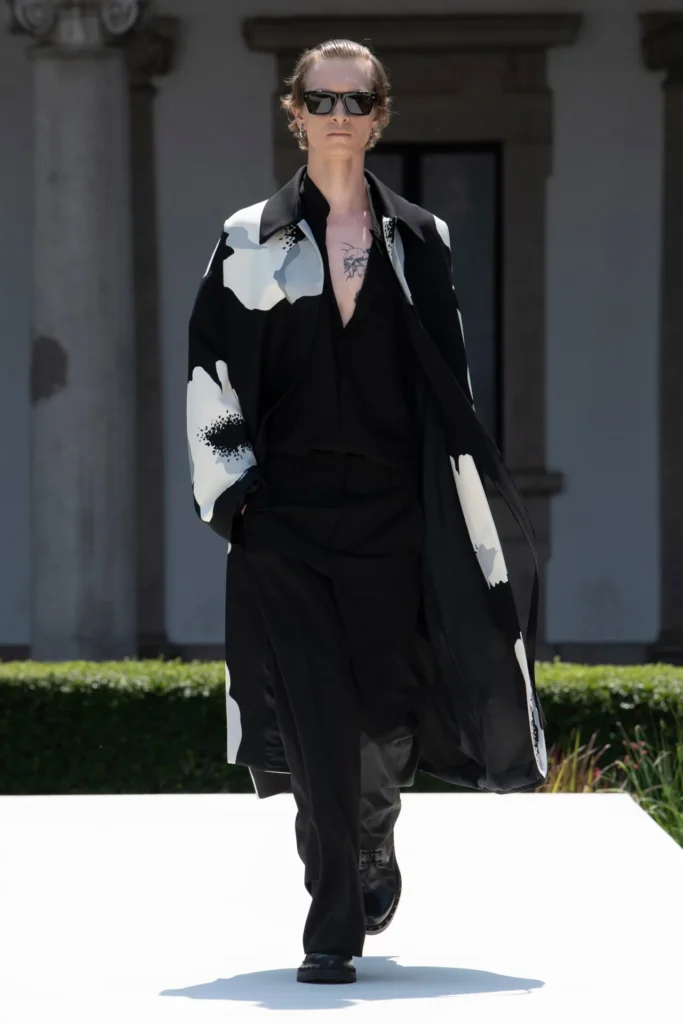 He stated that this is why he was captivated by the author of A Little Life. "I was so captivated by this book that I sent out pink-colored copies of it as invites to the show," he said. "I found the intimacy, humanity, and vulnerability of the four men in the book to be deeply moving and inspiring. I printed the quotes from A Little Life on the front of one of my black tailored suits and on the front of my denim trousers.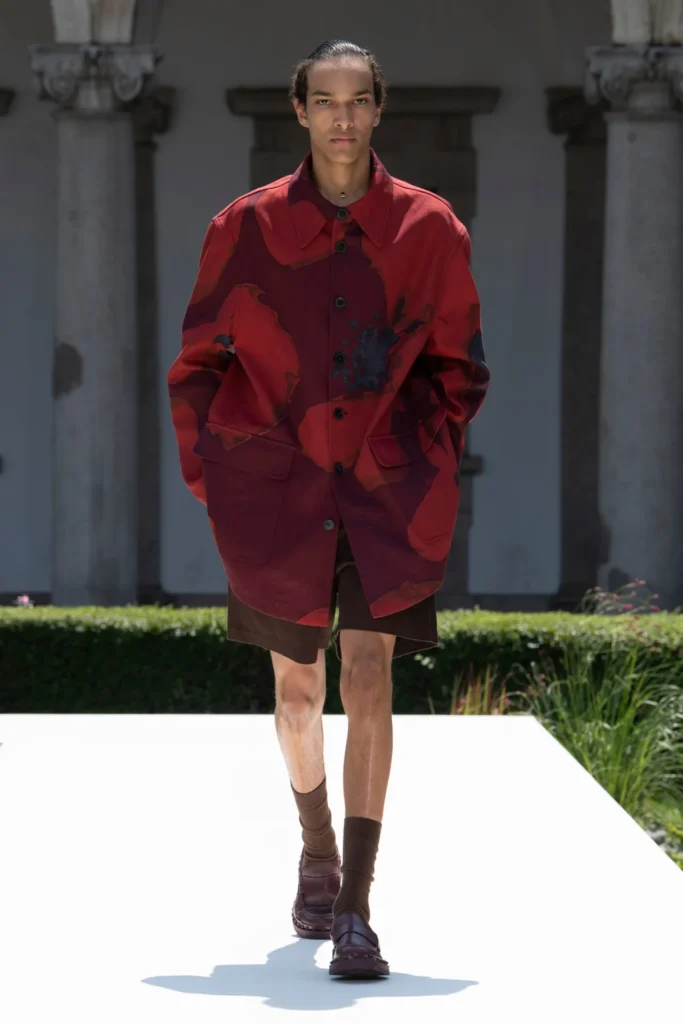 Valentino's creative director has injected light femininity into the upcoming summer collection, which is reflected in the soft color palette and flowing silhouettes. However, the highlight of the collection is the exquisite floral detailing.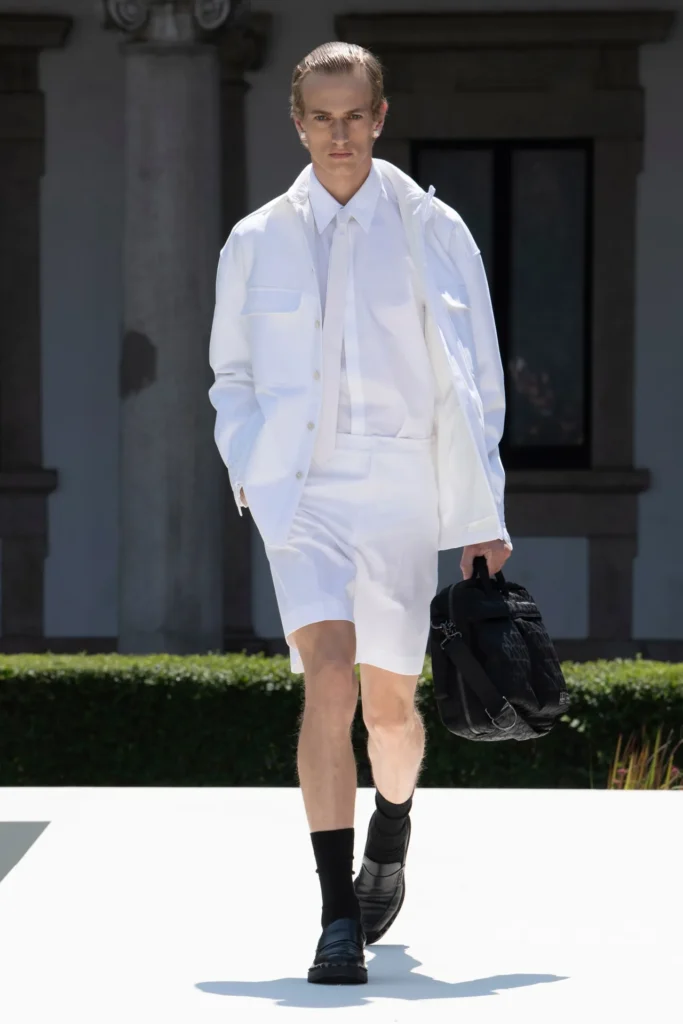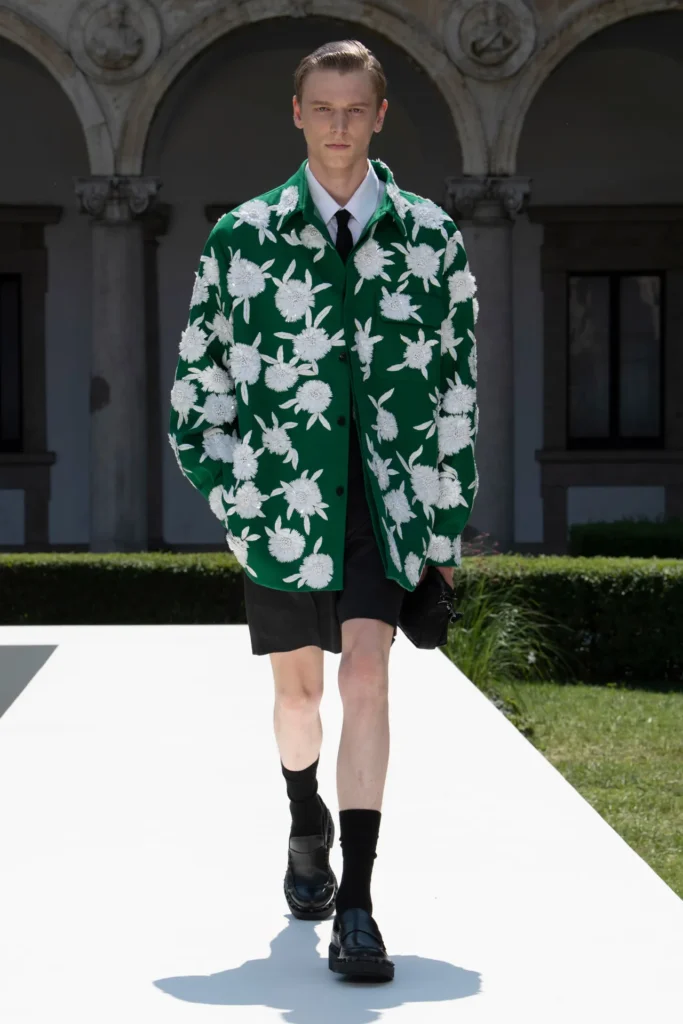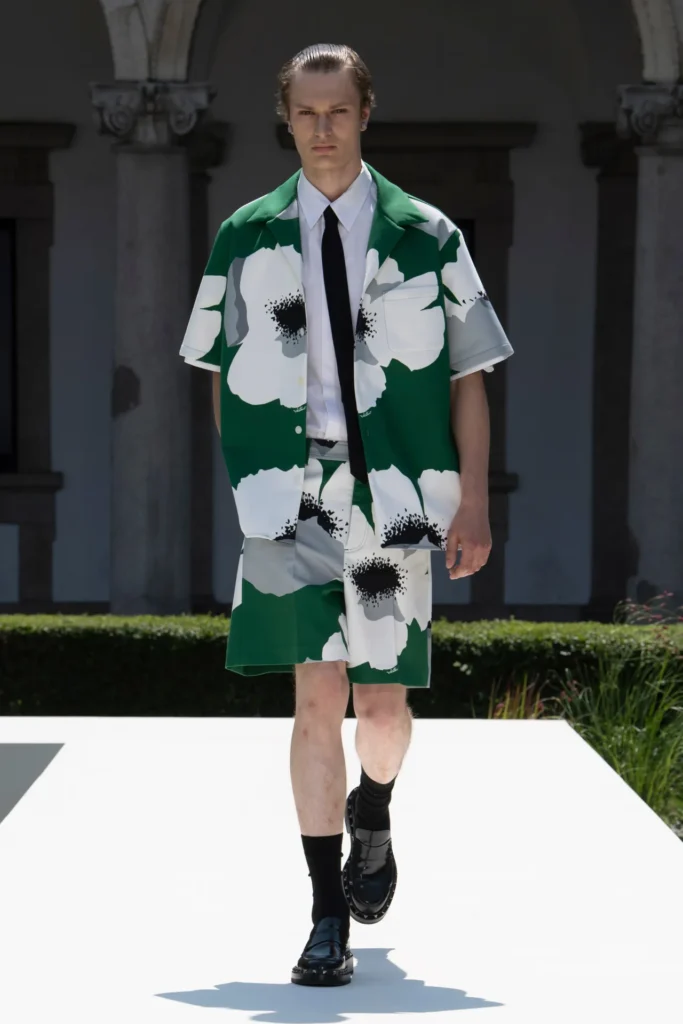 The collection was enhanced by delicate floral embellishments, reminiscent of everlasting boutonnières, adorning clothing in a variety of sequined, appliqué, embroidered and graphic prints. Each piece featured a unique floral arrangement. The primary color palette was composed of bright white and black hues, which were complemented by a range of vibrant hues, including fuchsia and pink hues, as well as red and royal blue hues, all complemented by subtle shades of gray. The collection was consistently presented in pure and unified monochrome ensembles.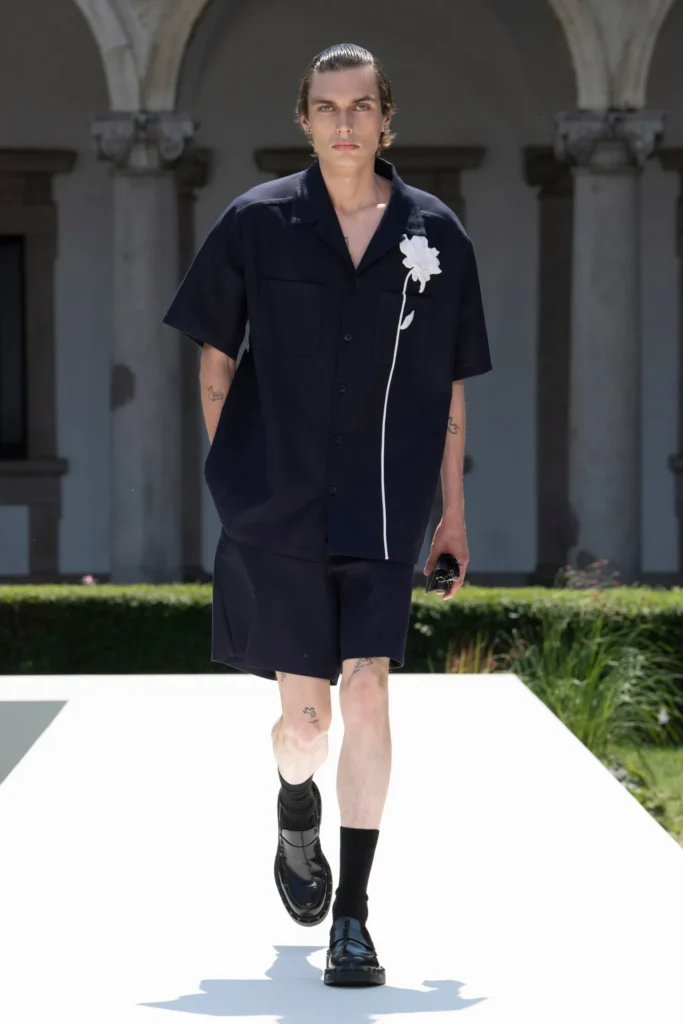 Valentino's latest collection stands out from the rest, offering a wide selection of tailored bottoms that can be worn in a variety of ways, as well as a range of playful transformations. The collection defies traditional fashion standards, transforming shorts into skirts and a variety of boxy tops and shirts, as well as billowing ties, to create a breezy look.
"I am against any aesthetic diktat," he said.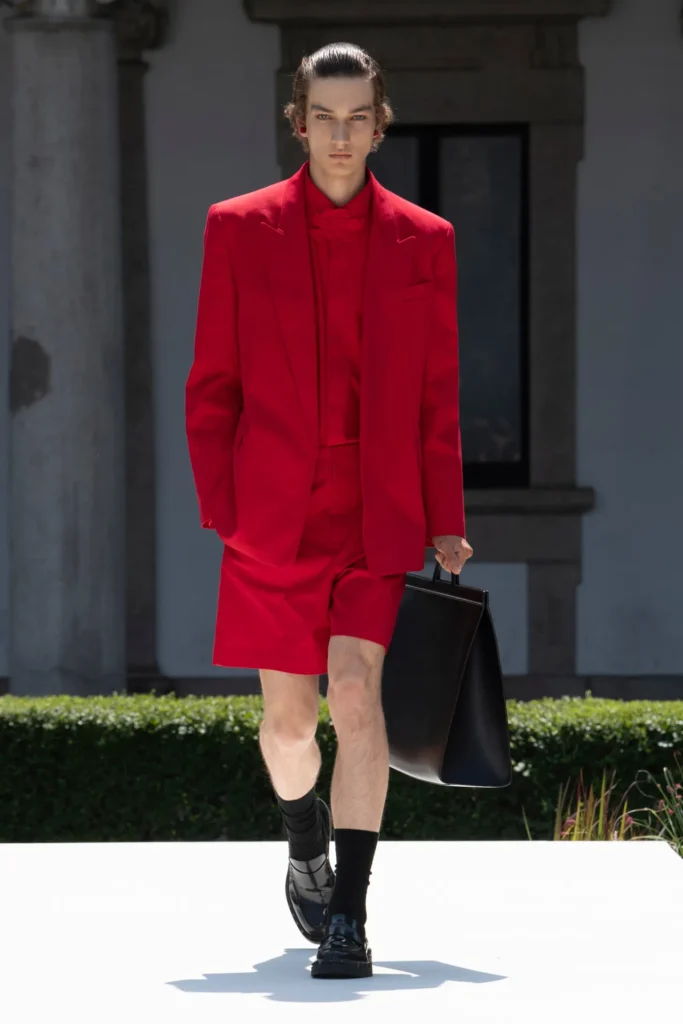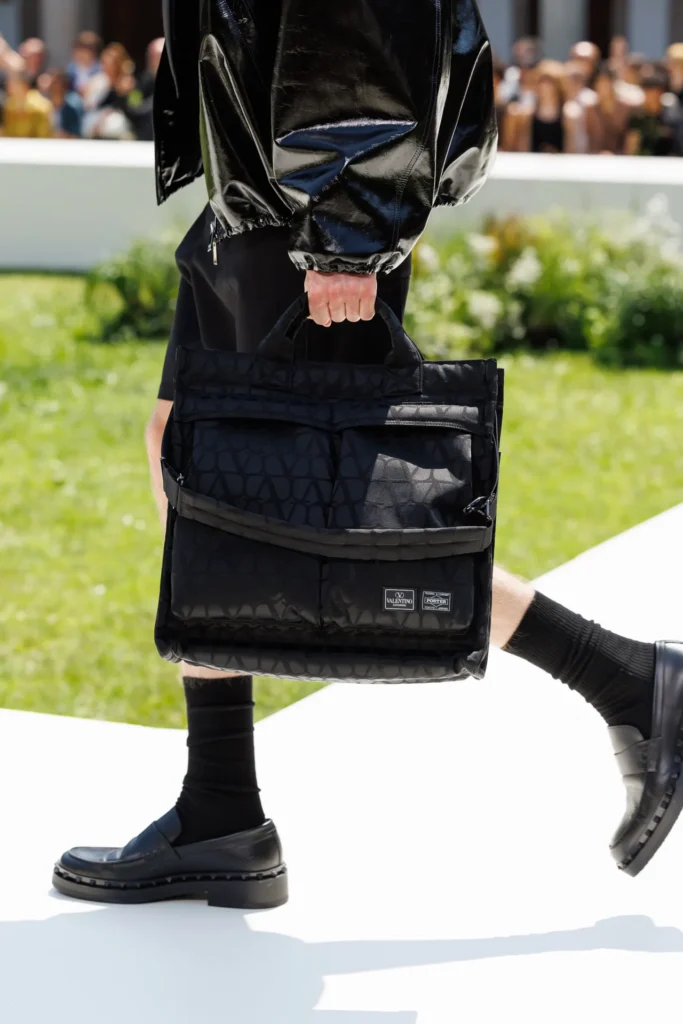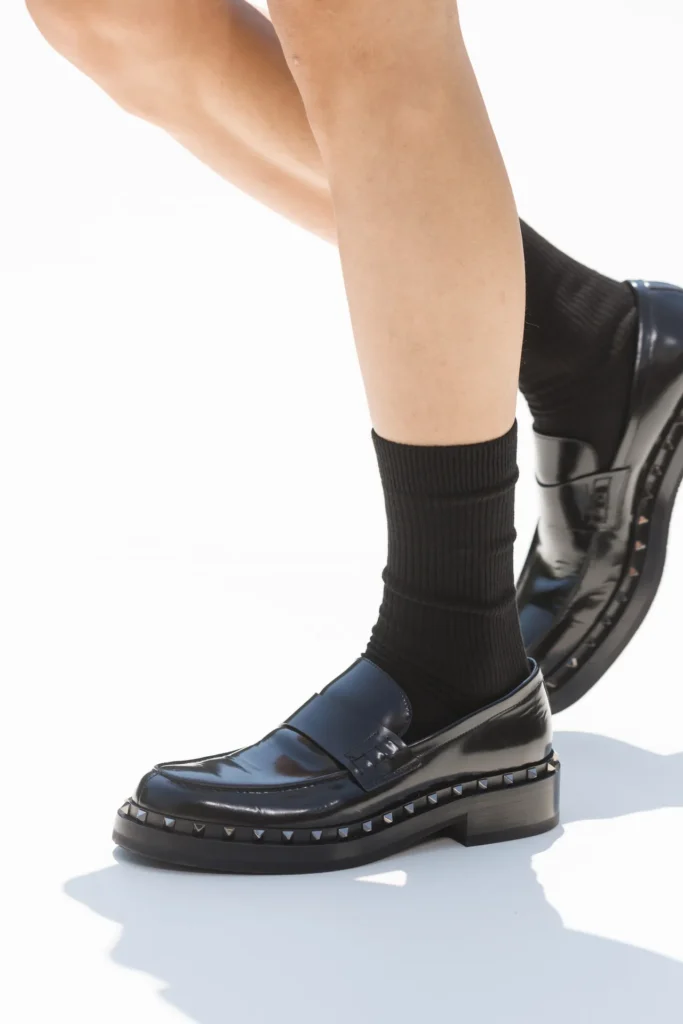 Piccioli says it's his job as a designer to not only bring beautiful things to life, but also to say something "deeply meaningful." That's why he staged the show at the University of La Statale, which is so important for education and knowledge. Valentino will donate a big chunk of money to the university for student scholarships. On the sustainability side, the runway materials will be recycled and repurposed in collaboration with Spazio Metropolitano, a company that provides recovery services for used materials. Plus, an oak tree will be planted in the public gardens in Milan, which is in line with the good practices that Piccioli & Valentino are all about.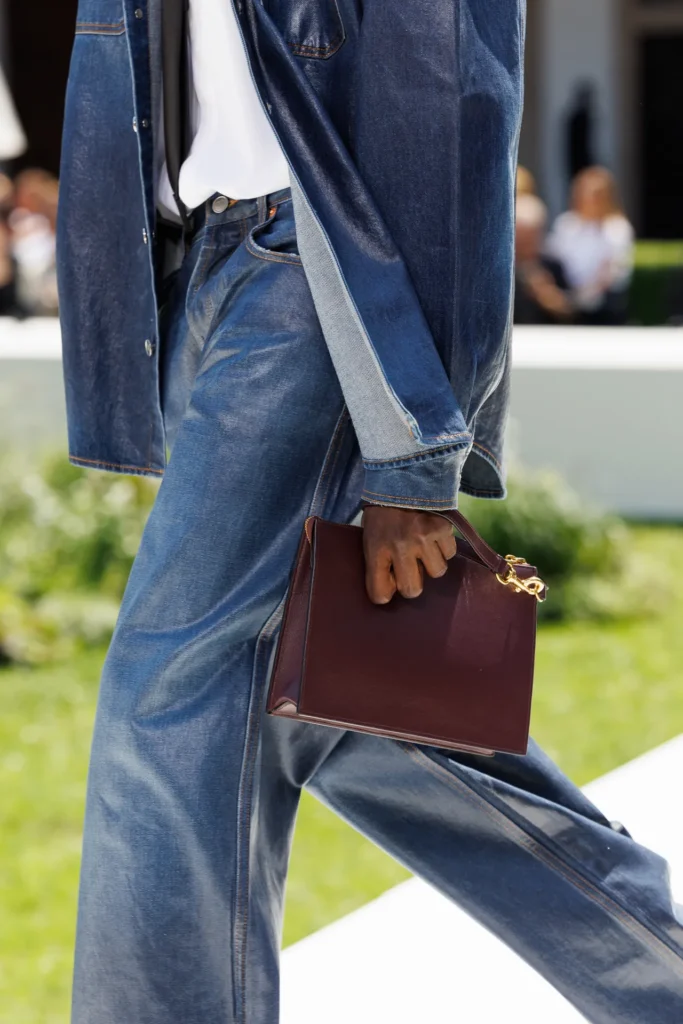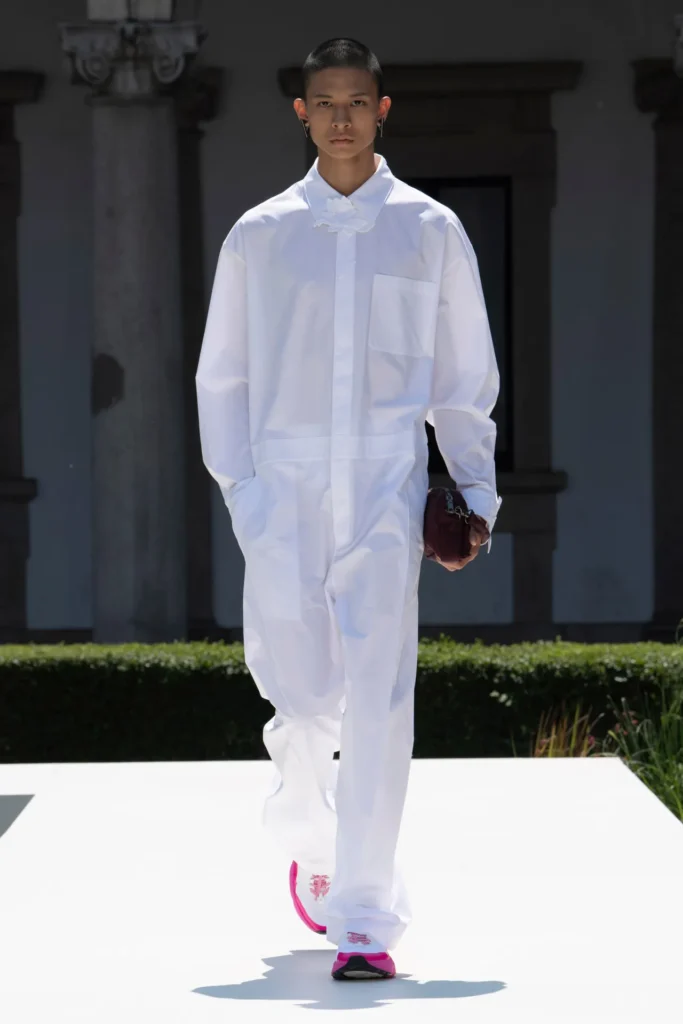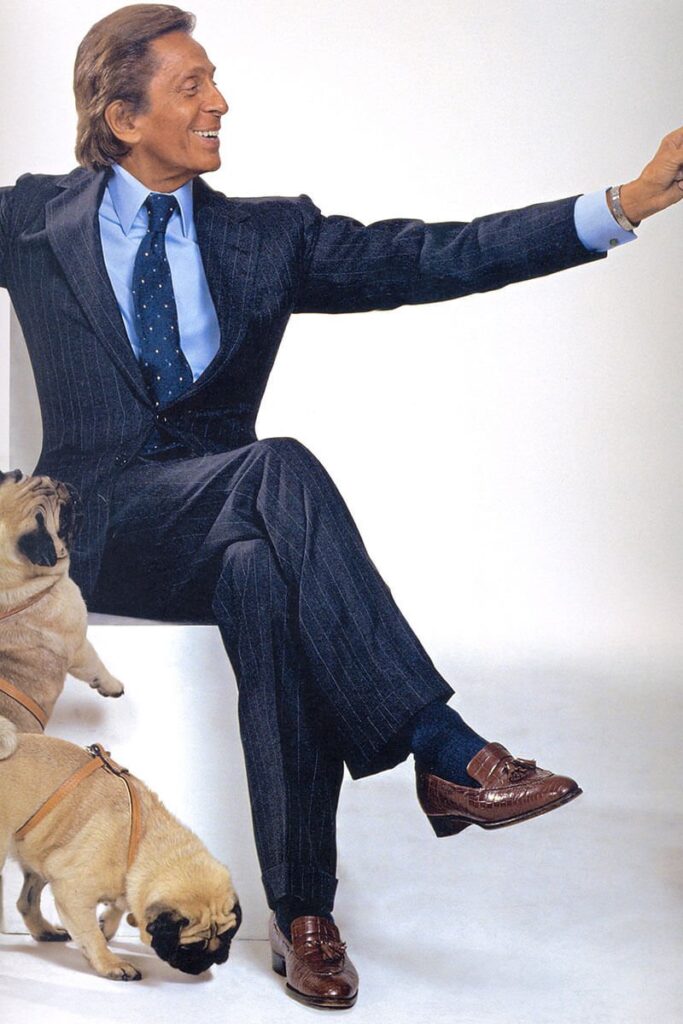 "It's very difficult for me to talk about me, to say something about my career, my name, what I did," he said. "But I have to tell you that I am the happiest, luckiest person in the world. I was always a very big dreamer…I was not nervous at all because I loved what I did. I said to myself, 'Maybe there will be people who don't like it, but who cares? I love it, I created it.'" said VALENTINO.